Utah offers nature-lovers an unparalleled glimpse at many of the most wonderous aspects of planet earth. This Western US state is home to five national parks—dubbed the Mighty 5®— plus a host of unique state parks and national monuments. Here you'll find otherworldly rock formations, massive canyons, ancient cave art, fantastic hiking trails, and plenty of great restaurants.
Read on to learn about how to experience Utah's Mighty 5 and what lies in between.
Arches National Park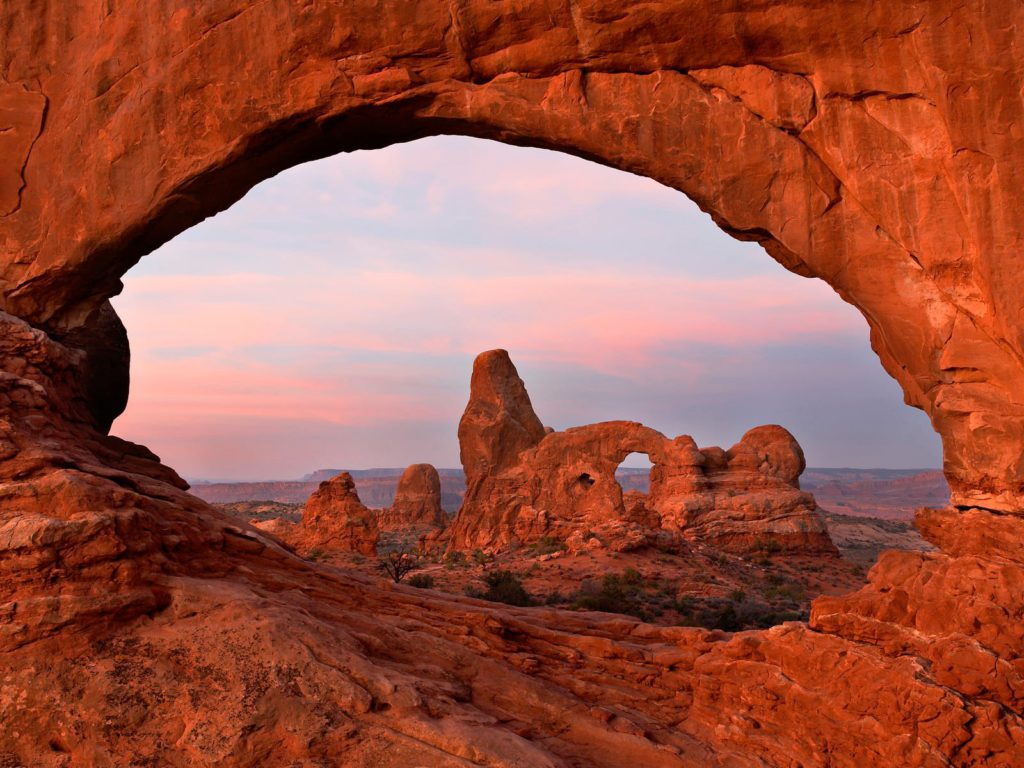 The name says it all: Arches National Park is filled with sandstone arches—some 2,000 of them—along with all sorts of other curious rock formations. It's a great place for photography, and the visitor centre offers a wide range of activities, from ranger-led hikes through the park's labyrinthine Fiery Furnace to after-dark stargazing programmes. For great views of some of the park's most photo-worthy monoliths, take a walk down the mile-long Park Avenue Trail, or pay a visit to iconic formations such as Balanced Rock and Double Arch. If you're hoping to see wildlife, note that most of the park's inhabitants are at their most active during daylight hours. Frequently spotted animals include lizards, chipmunks, and rock and antelope squirrels, as well as a variety of birds, notably vultures, ravens, and hawks. Note that the park is running a Timed Entry Ticket pilot programme from 3 April-3 October 2022, so you'll need to book your visit in advance.
While you're in the area, be sure to pay a visit to Dead Horse Point State Park, just a short detour off the road that leads to nearby Canyonlands National Park. It's a great place to go hiking, with roughly seven miles of trails along the park's rim, and has fewer crowds than its better-known national park neighbours.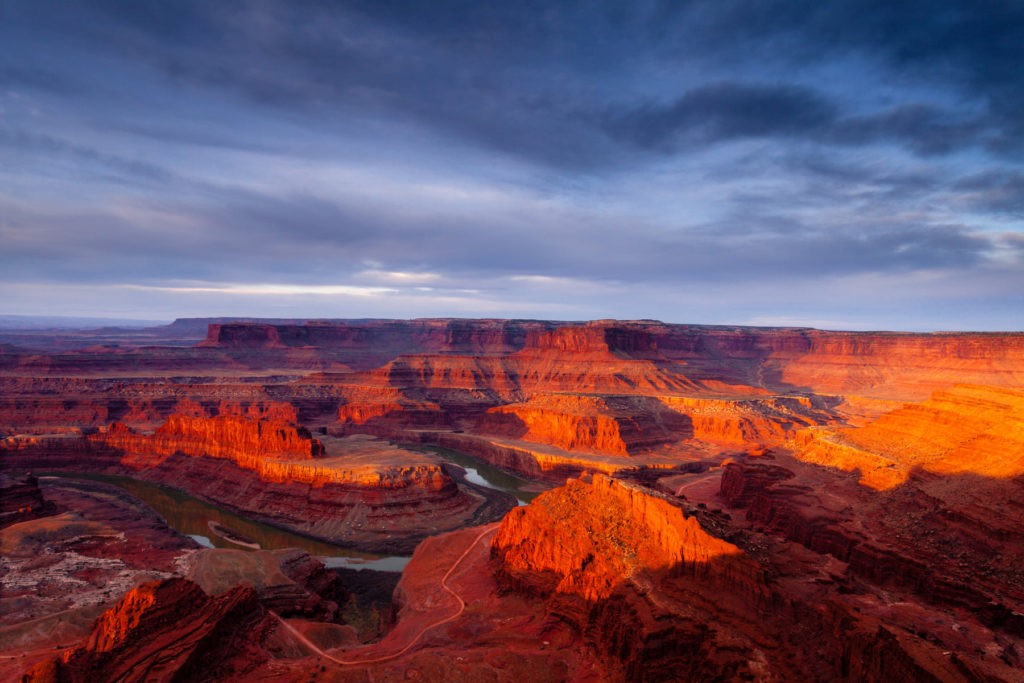 Where to Eat
Arches Thai
60 N 100 W, Moab
This popular Thai spot offers a wide array of Thai and Chinese dishes, including some unusual options such as lychee curry.
98 Center Moab
98 E Center St, Moab
This Vietnamese-fusion spot is a great place to pick up sandwiches before heading out for a day of hiking or for filling up on hearty pho after a long day in the area parks.
Canyonlands National Park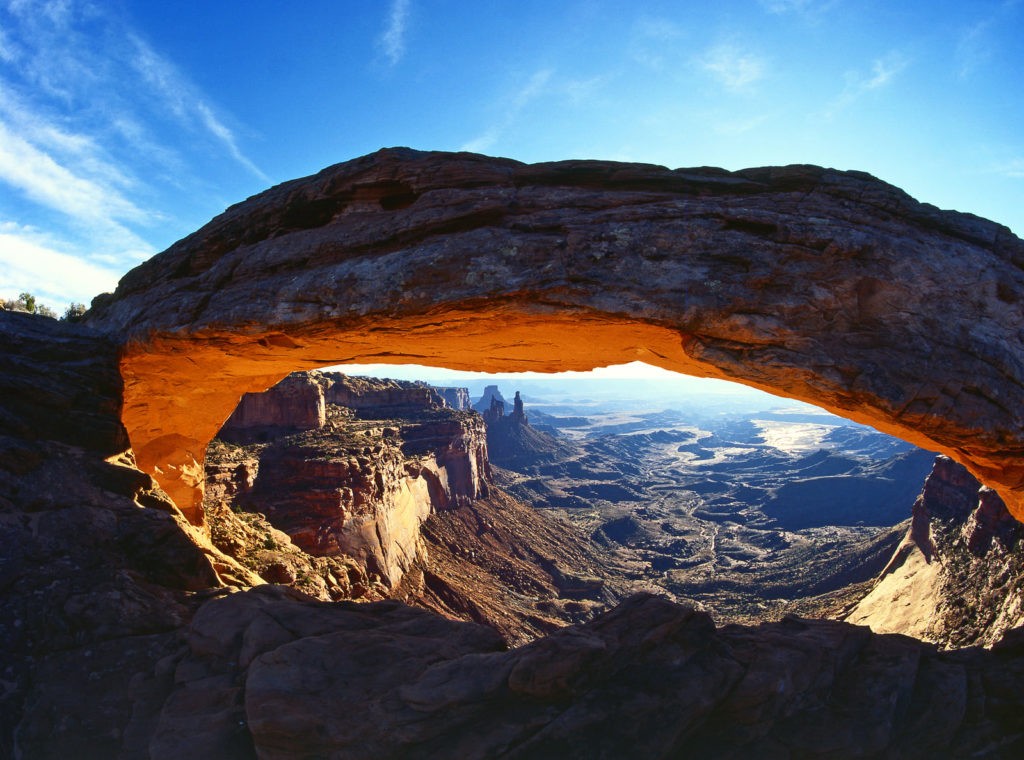 Often visited in conjunction with Arches, Canyonlands National Park offers its own unique rock formations plus some of the region's most epic views. Make sure to visit the Island in the Sky, which offers a series of scenic viewpoints that look out over the massive park, as well as The Needles, a series of sandstone spires that jut out dramatically from the ground. You can take in more incredible views of the landscape from the amazing Green River Overlook or by taking a drive (or cycling trip) along the unpaved Shafer Trail. If you're interested in local history and archaeology, Horseshoe Canyon is an absolute must, preserving ancient rock art that dates back thousands of years. If you're hoping to spot wildlife, you'll have the highest chances at dawn or dusk. Frequently sighted animals in the park include mule deer, coyotes, porcupines, desert cottontail rabbits, and black-tailed jackrabbits, not to mention plenty of songbirds.
You can continue your archaeological explorations at Bear Ears National Monument, a roughly two-hour drive south of Canyonlands. Here you can see ancient cave art and dwellings, some dating back for thousands of years. The best way to visit the monument is by hiring the services of a local Navajo guide through Indigenous-owned tour operator Ancient Wayves, who can provide historical and cultural context as you explore the ancient site.
A short drive from Bear Ears is Natural Bridges National Monument, named for its three ancient stone bridges that were formed many millennia ago when a powerful river pushed through rock. It's also a great place for astronomy buffs, and was the first place on earth to be deemed an International Dark Sky Park. A couple hours south of Natural Bridges, Monument Valley Navajo Tribal Park has been a popular backdrop for Wild West films since the 1930s. It's a great spot for photographers, offering fantastic views of massive sandstone buttes, the tallest of which is around 300 metres high. You can learn about the park and its significance to the local people by booking a tour led by a local Navajo guide through Goulding's Lodge.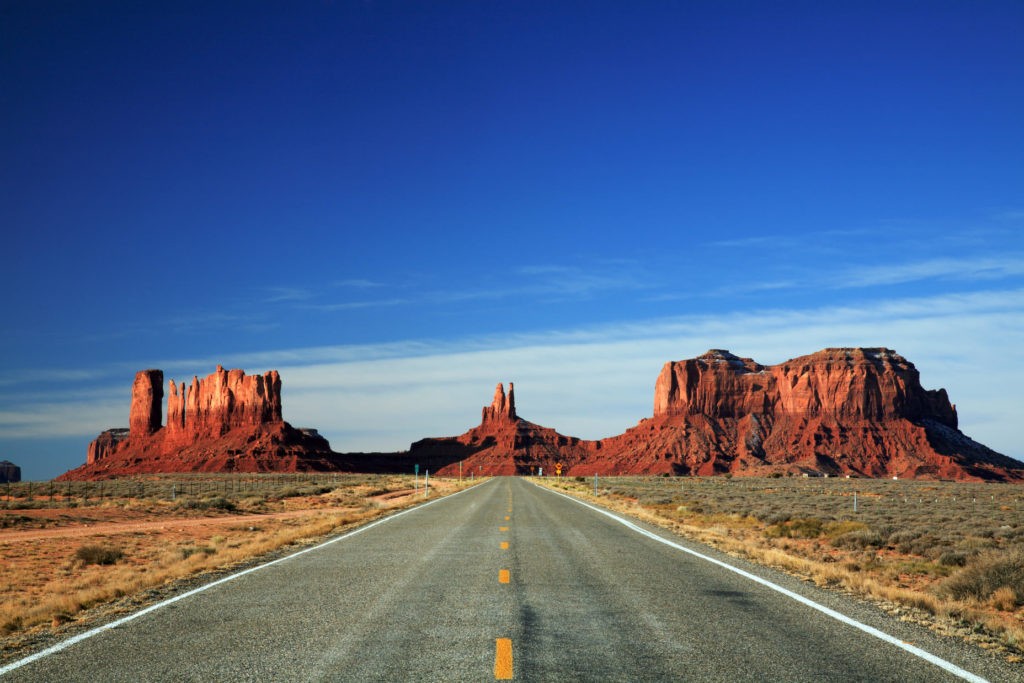 Where to Eat
Ja-Roen Thai Sushi
380 S Main, PO Box 191, Monticello, UT 84535
Ja-Roen Thai Sushi offers authentic Thai and Japanese cuisines plus Sushi and Sashimi specialties to please the eye as well as the palate. You will find a wide variety of curries, noodles, entrees, soups, and salads, as well as beautiful and creative Japanese sushi rolls.
Twin Rocks Cafe
913 East Navajo Twins Dr, Bluff
Sample a mix of Navajo cuisine and contemporary American fare at this year-round restaurant on the way to Monument Valley. Don't leave without trying the fry bread!
Capitol Reef National Park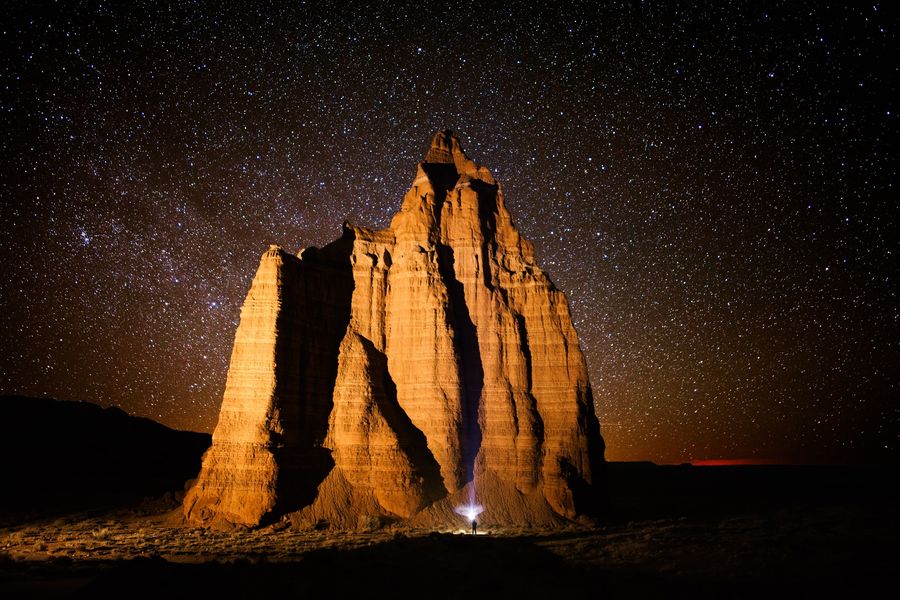 A two-and-a-half-hour drive from Canyonlands, Capitol Reef National Park preserves a vast array of geological features. Popular activities in the park include hiking, rock climbing, and canyoning, and those who want to learn a bit more about the park's natural history can attend one of the daily ranger-led geology talks. If you'd rather enjoy the park from the comfort of your own car, you can see many natural highlights along the 12.7 km-long Scenic Drive. This route passes by some of the park's most interesting formations, including the columns of the 225 million-year-old Moenkopi Formation and large swathes of sandstone that have been eroded over the ages to form pocks known as "solution pockets". Popular hiking trails include Hickman Bridge, Cassidy Arch, and Grand Wash. Depending on the season, you can even go fruit picking at orchards located right inside the park. The Capitol Reef area is also home to 60 species of mammals; some of the most frequently sighted creatures include desert bighorn sheep, elk, pronghorn antelope, and mule deer.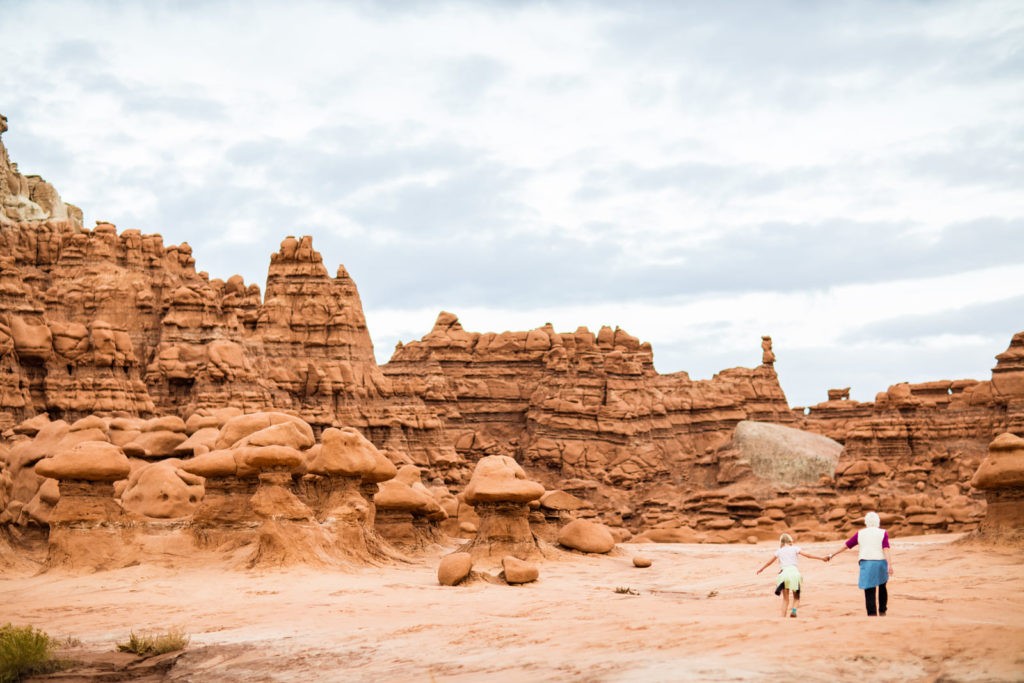 About an hour's drive northwest from Capitol Reef, just off the road to Arches and Canyonlands, Goblin Valley State Park gets its name for its funky rock pinnacles, or hoodoos, which many believe resemble mythical goblins, which make it an entertaining place for kids. An hour's drive in the opposite direction will take you to the Escalante Petrified Forest State Park, a comparatively lush area next to the Wide Hollow Reservoir and an ideal spot to hike through petrified woods. The park is right by the Grand Staircase-Escalante National Monument, a massive, rocky expanse that offers a huge network of slot canyons along with waterfalls, rock formations, oases, and hiking trails. For an extra special experience, you can book a guided, multi-night llama trek out into the wilds. If you're short on time, there are plenty of viewpoints along Scenic Byway 12, which extends from Torrey (just south of Capitol Reef) all the way to Bryce Canyon National Park, passing through the monument en route.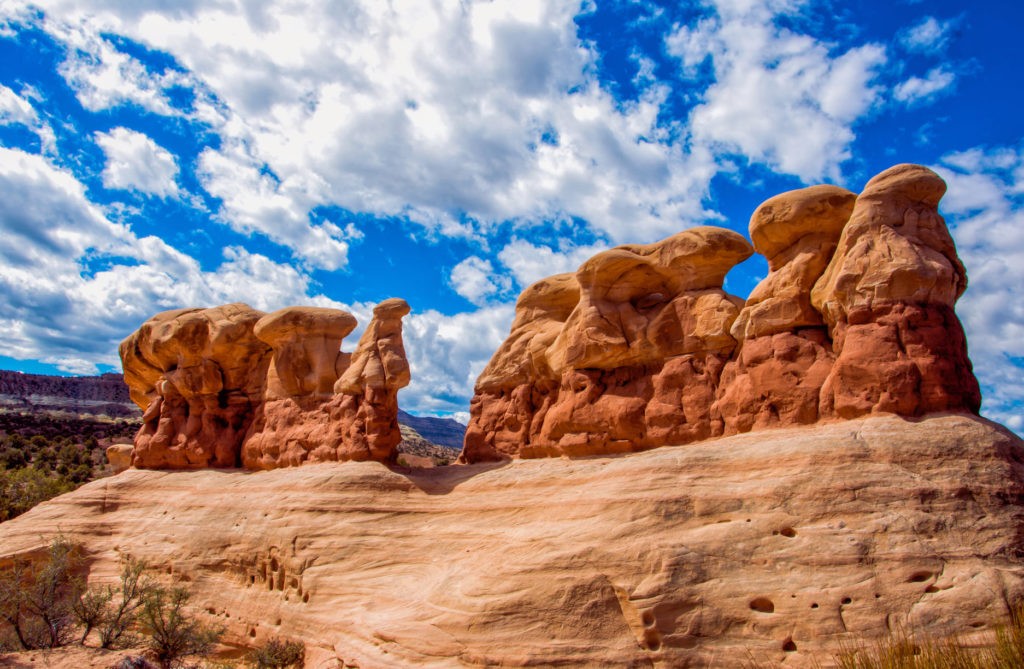 Where to eat
Hunt & Gather Restaurant
599 W Main St, Torrey
Sit down to a sophisticated dinner at this seasonal spot, where the focus is on slow-cooked dishes made primarily from locally sourced, organic ingredients.
Hell's Backbone Grill & Farm
20 UT-12, Boulder
You probably weren't expecting to find a James Beard Award semi-finalist in a remote corner of Utah, but the Beehive State is full of surprises. The ever-changing menu here relies heavily on local produce, much of which is grown right on-site.
Kiva Koffeehouse
7144 UT-12, Escalante
Stop for cake and coffee on your way from Capitol Reef to Bryce, or stick around for a proper meal at this camouflaged cafe, constructed to blend in effortlessly with its rocky, ochre-hued surroundings.
Bryce Canyon National Park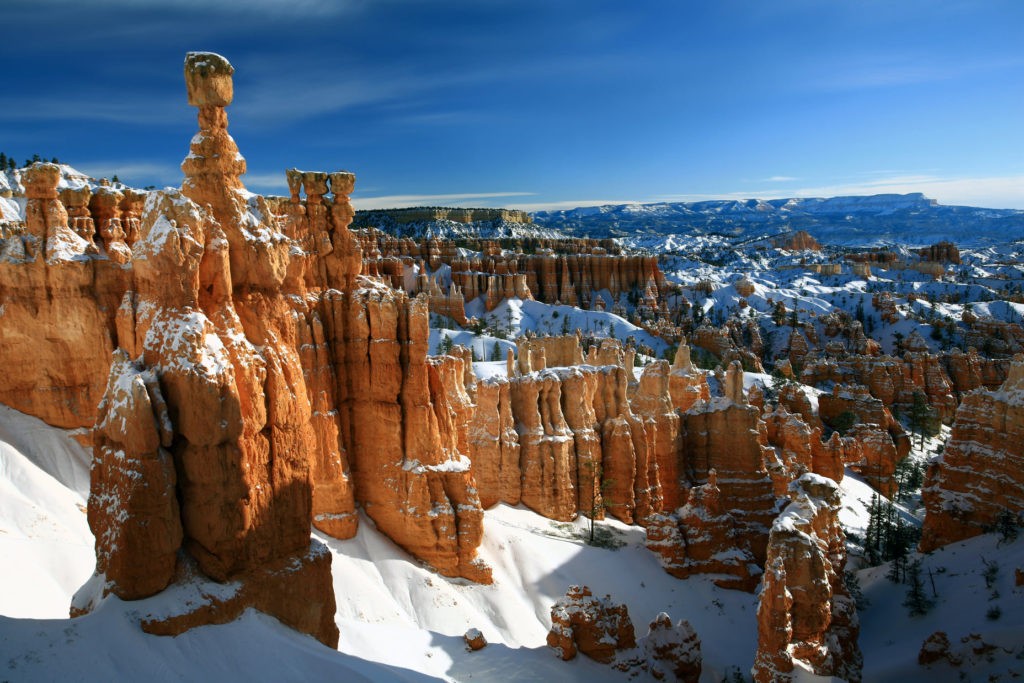 If you enjoyed visiting the hoodoos of Goblin Valley, you won't want to miss Bryce Canyon National Park. The formations here are taller and more numerous than anywhere else in the state, and the park offers hiking and photography opportunities galore. Frequent sightings of mule deer, Desert Bighorn Sheep, Rocky Mountain Elk and pronghorn are common. Less common, but possible, are black bears, coyotes, mountain lions and other mammals.
The visitor centre offers a variety of ranger-led programming, including geology lectures, guided walks, and even night-time astronomy tours, a nod to Bryce's status as an International Dark Sky Park. Highlights include hiking down into the Navajo And Queen's Garden Loop, the Sunset to Sunrise rim trail, and seeing the canyon up close on a full moon night.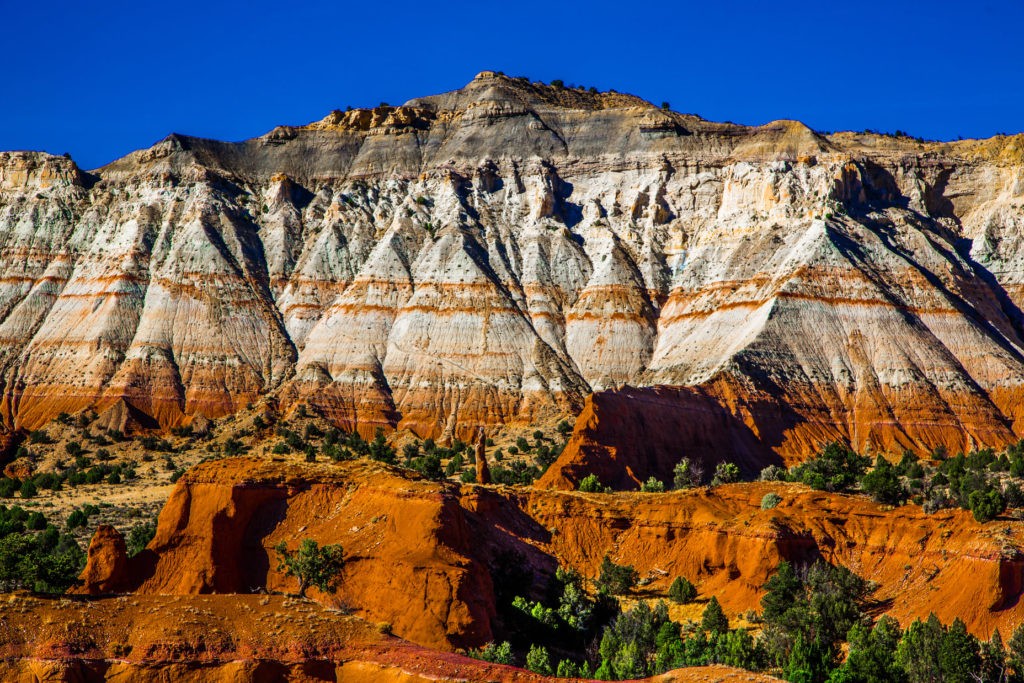 About a half-hour drive from Bryce, Kodachrome Basin State Park offers a quieter alternative to busy Bryce, and is a great place to visit if you want to experience Southern Utah's natural beauty by horseback (just make sure to call ahead to reserve a space on a guided horseback tour). If you're heading to Zion National Park, it's worth taking a short detour into the Dixie National Forest to check out the Cedar Breaks National Monument , which offers a variety of trails that range from 1 to 8km in length and offer fantastic views out over the monument's natural sandstone amphitheatre.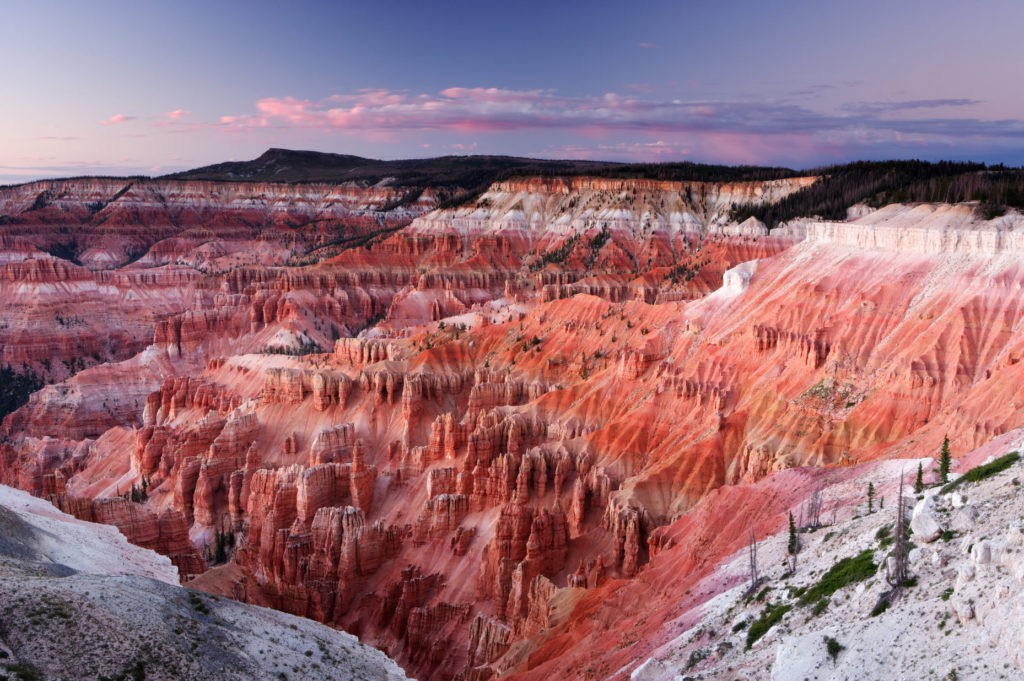 Where to eat
Tandoori Taqueria
5 N Main St, Panguitch
In between Bryce and Cedar Breaks, this cafe puts a desi twist on one of Mexico's most celebrated culinary exports, in some cases switching out tortillas in favour of naan. Fillings run the gamut from traditionally Mexican pozole to chana masala topped with tomatillo chutney.
Zion National Park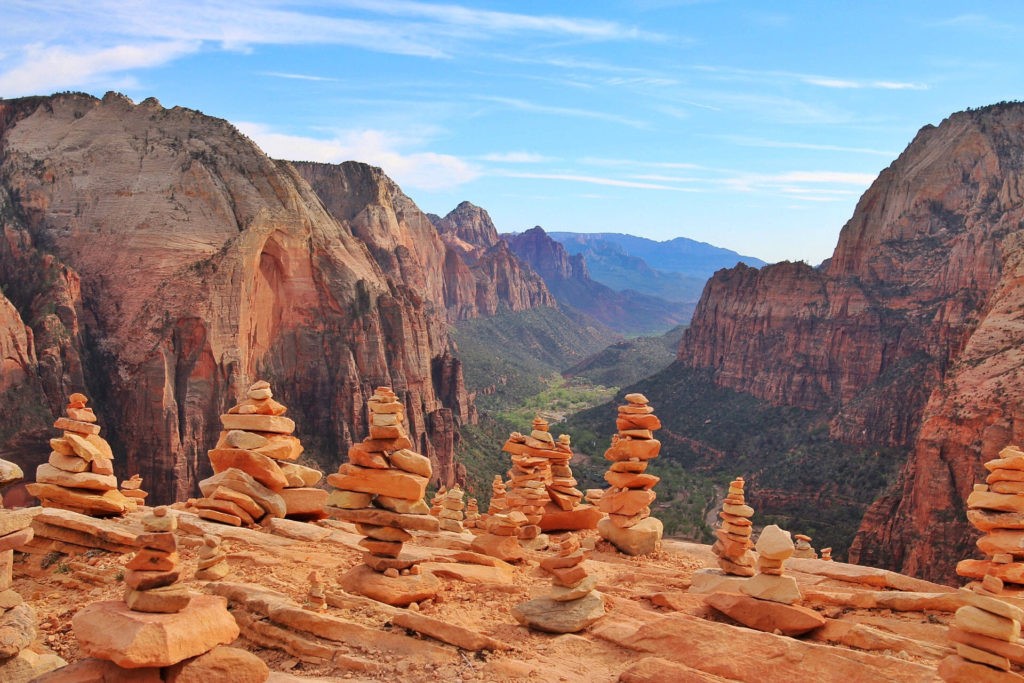 Massive rock formations and lush forests converge in Zion National Park, the first national park in the state. The park is home to all sorts of birds, including Mexican spotted owls, peregrine falcons, and California condors, while resident mammals include, porcupines, bighorn sheep, and mule deer.

Hiking is the number-one activity in Zion, and while the park has some hikes that are not for the faint of heart, there are plenty of easy routes that still give visitors the chance to get up close and personal with nature. One of the most popular hiking routes is The Narrows, which leads through the narrowest stretch of Zion Canyon. Just note that the hike involves hiking through water, so it's wise to hire gear, footwear, and waterproof pants from Zion Outfitters before you set out.
If you're comfortable with more strenuous hikes, and not afraid of heights, consider the trek up to the park's crown jewel—Angels Landing—which affords brave visitors with panoramic views out over the park. Just come prepared—the hike involves a 454-metre elevation change and parts of the cliffside walk are so narrow that you'll need to hold onto massive bolted chains to keep from falling. Before you head out, make sure to obtain a permit, available online via a lottery system.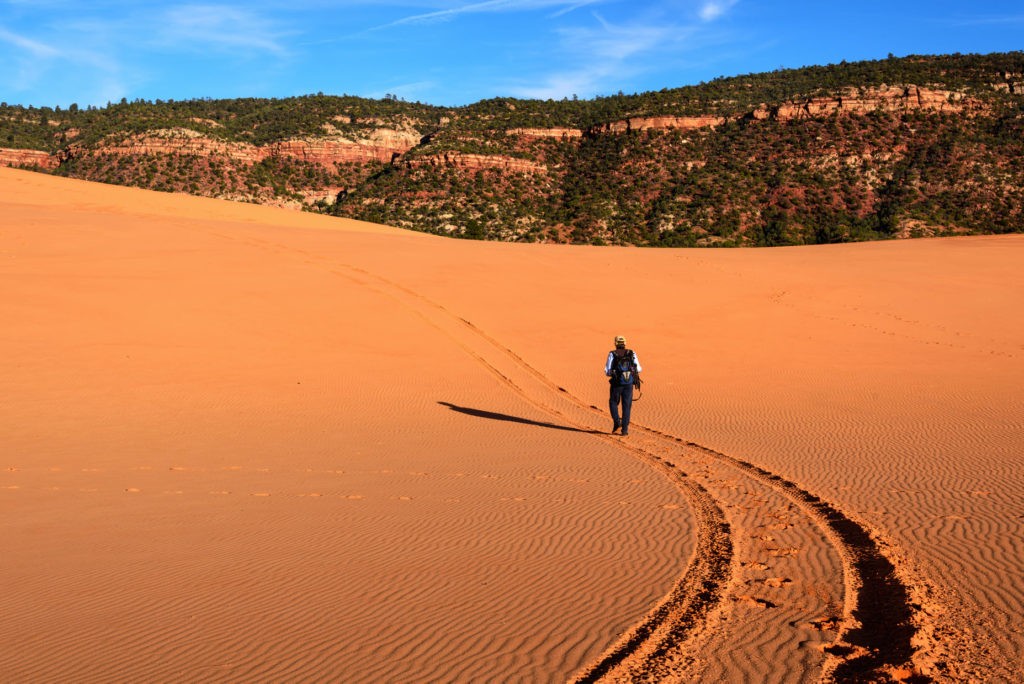 If you're up for a change of scenery, make the short drive southeast to Coral Pink Sand Dunes State Park, where you'll encounter massive red sand dunes that appear to have been plucked right out of the Sahara Desert. While the scenery merits a visit in and of itself, thrill-seekers may want to stick around a bit longer to take an ATV ride on the massive dunes with Coral Pink ATV Tours. To the southwest of Zion, Quail Creek State Park is a great place to cool off after a long morning of hiking, with clean, generally warm waters that make it ideal for swimming and paddle boarding. If you'd rather stay dry, Snow Canyon State Park is a great place to explore, with nearly 40 miles of hiking trails that weave past lava flows and sandstone formations.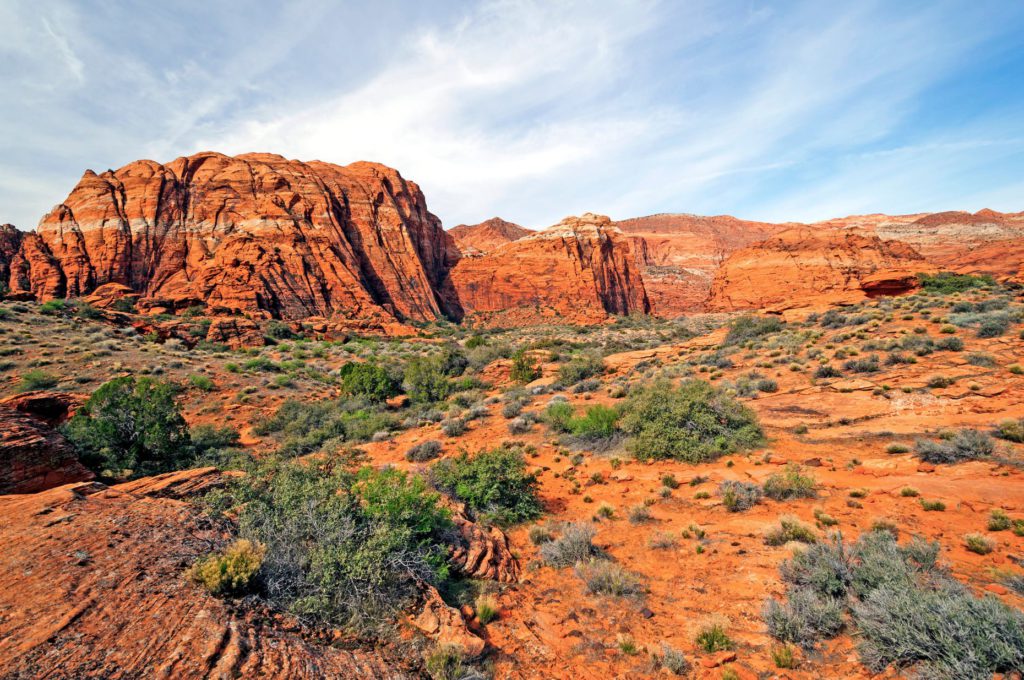 Where to Eat
Sego
190 N 300 W, Kanab
A half-hour drive from Coral Pink, this swanky farm-to-table spot offers New American cuisine that draws its inspiration from both the local terroir and from dishes from across the planet.
Gaia's Garden Cafe
695 100 W St, St. George
Fill up before a day of hiking at this health-forward vegan cafe, which serves up hearty breakfasts along with soups, sandwiches, bowls, and smoothies.
In Partnership with Visit Utah
For latest travel news and updates, food and drink journeys, restaurant features, and more, like us on Facebook or follow us on Instagram. Read more on Travel and Food Network