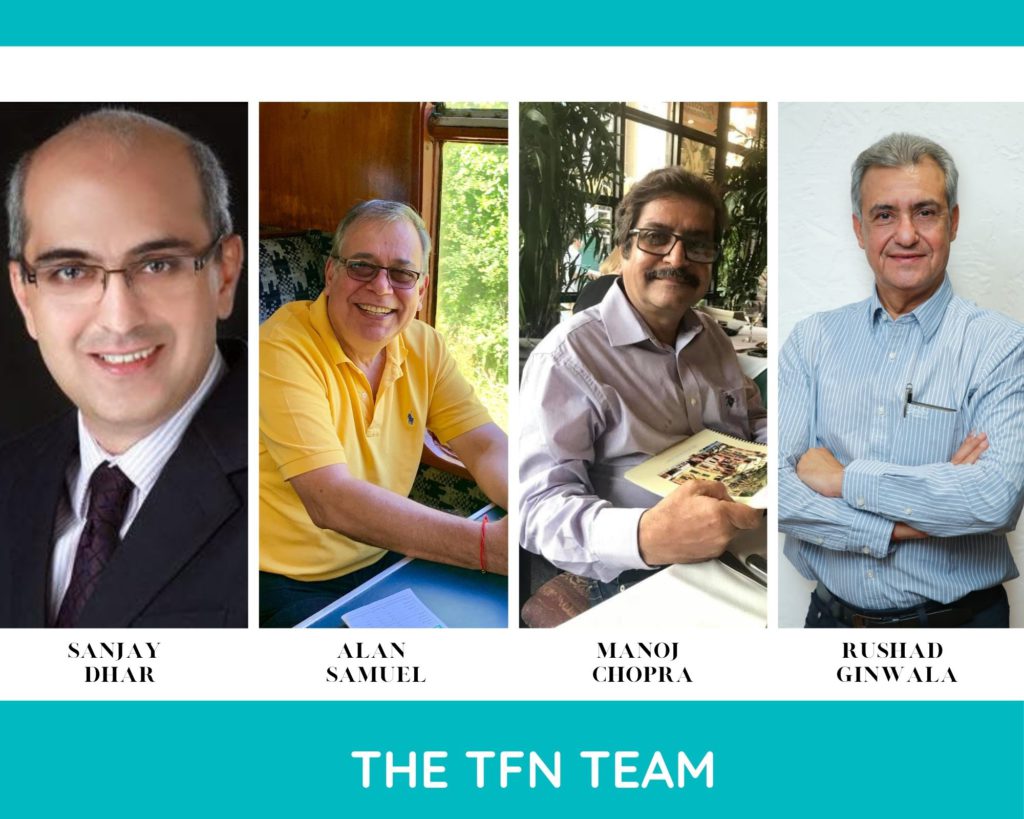 Travel & Food Network is a place where travellers and foodies from around the world come together
and share their passion for travel, food and drink.
It is a collection of information, knowledge and experiences shared by people from all walks of life –
connected by only one thing – their love for travel and food and their constant search for new travel,
food and drink adventures.
TFN is built on the shared experiences of a rapidly growing tribe of foodie travellers, who bring to
this site content that is unique and rich, and above all, inspirational. Through our articles, features,
videos and photographs, we bring together the rich, varied and exciting experiences of foodies
across India and the World at large! The TFN community of passionate, like-minded foodies and
travellers, bring together cultural insights, off-the-beaten-track advice, interwoven with a sense of
fun and adventure!
Food writers, travel writers, photographers, food entrepreneurs, travel entrepreneurs,
restaurateurs, chefs, home cooks, foodies, 'smartphone' photographers, Instagrammers, everyone is
a contributor here. All you need is foodie passion and an insatiable wanderlust!
Our goal is to provide our audience with the following benefits.
Enable Discovery: Widen knowledge, awareness of world travel, cuisines and methodologies, food
science and sustainable living
Stay Informed and updated: Staying abreast of latest developments in the world of travel and food,
locally and internationally
Guide: Find a whole new world of great travel itineraries, local culture, food and drink experiences.
Join a community: Of people who love and celebrate travel and food. Share, collaborate and
participate in all things 'travel & food'. Travel & food bloggers, photographers, wine & whiskey
connoisseurs, restaurateurs
We are going to cover…..
Food Topics from around the World, covering a spectrum of, information, knowledge, education,
trivia, tips and hacks, and sustainable food practices.
Travel news from around the world, trends, holiday plans, guides, deals, and more.
Authentic food and culinary experiences from around the world, anywhere and everywhere nice to
eat, the new, the old, and the hidden gems
A range of recipes from the classics to street food from across the five continents. Healthy foods,
superfoods, immunity-boosting foods, Kids foods, ideas from our columnists and fellow foodies all
over the world
Shopping for unique food products and travel-related products in our TFN store
Workshops on food and travel covering a range of topics from baking and brewing, to eco-tourism
and culture travel.
Beverages and thirst quenchers, across popular alcoholic and non-alcoholic drinks, covering drinking,
mixing, serving, food pairings and for the aficionados amongst us, the origins, where they are grown
or brewed and all the other nitty-gritty.
About the Founders
Sanjay Dhar – Mumbai

The prime moving force behind Travel and Food Network, Sanjay is a veteran of the Media and
Entertainment industry in India. Having worked with several international media brands like CNN,
Cartoon Network, HBO, and National Geographic – and travelled the world quite extensively, Sanjay
realized the deep connection between food and culture wherever he went. The idea for a
community of foodie travellers – people who are passionate about food and travel, and are always
eager to try out new experiences (beyond the usual) came to him in 2018, but it wasn't till
September 2019, that he was able to gather a band of like-minded individuals and bring the idea to
life. Sanjay's vision is to create one of the world's most loved media platforms for content related to
all things travel and food – combining knowledge and entertainment in a way never done before.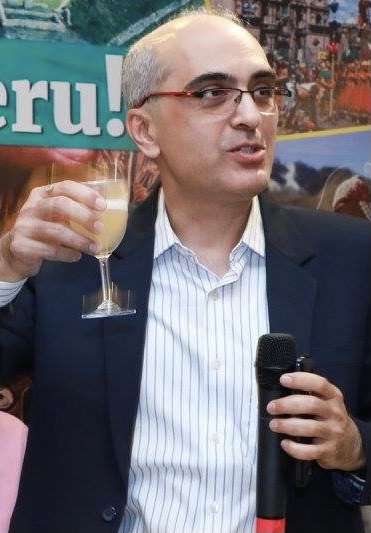 Alan Samuel (London – UK)

A born – again foodie, and constant traveller, Alan is an Alumni of the 1979 batch of the Bombay
catering college. After graduating from that venerable institution, he spent five fabulous years at the
Taj Mahal hotel, Bombay, at the iconic 'Shamiana' and the tourist favourite, the Indian speciality
restaurant, Tanjore. Many a shift later Alan decided he wanted to see life outside the hotel too and
left for what can only be described as a chequered career across the music industry, advertising,
media, a brewery, and finally in eLearning. Alan's "born again" moment came with a move to
London in the early 2000's and the Brit capital's street food explosion, enhanced by Twitter!
Suddenly, he was following all things foodie and sharing, collaborating and contributing to the digital
foodie community's knowledge and passion for food! This reignited passion for food led him to team
up with ex-colleague and friend, Sanjay to launch the Travel & Food Network, which is the perfect
place for people interested in all things food and travel to connect and share their experiences.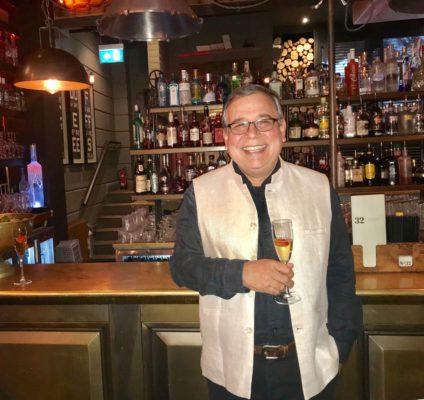 Mentors

No such project is possible without the support and guidance of those who have spent a large part of
their lives in the food industry. TFN is fortunate to count among its mentors some of the most
respected names in the Hospitality Industry, who have between them several hundred years of
knowledge and experience.
Manoj Chopra – New York, USA
(Chef, Restaurateur, Hotelier, Culinary Consultant)

Manoj Chopra or "Chops" as he is known to his friends and colleagues, says he can't recall how he
got that nickname, but with a lifetime spent in the heat of many a kitchen, it is quite appropriate! As
a chef, restaurateur and hotelier, he has had the joy and satisfaction of cooking, serving and
watching people enjoy his food for over 40 years! As a 'Punjab da puttar', the joy of hearty, home
cooked food is in the genes; all he had to do was to live up to it!
Manoj Chopra's journey has been fascinating, to say the least, and from cooking a meal for one of
India's most famous leaders to a stint in Baghdad, to setting up a hotel in Mumbai to starting an
Indian restaurant in San Francisco, "Chops" has done it all and more. And travelled all over the world
while he was doing it.
Manoj is excited to be a part of TFN as a mentor! Sharing his experience and knowledge is something
he is hugely passionate about and to be part of TFN "community" gives him a chance to do just that.
We are thrilled to have him on board.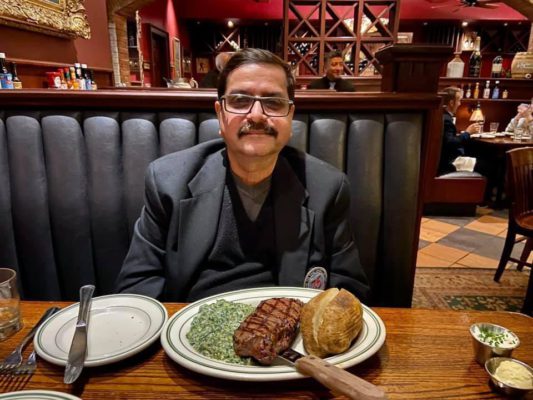 Rushad Ginwala – Ahmedabad, India
(Entrepreneur and Restaurateur)

Rushad Ginwala, Founder & CEO, Ahura Restaurants Pvt Ltd is a name synonymous with
'restauranting' in India. Rushad's love affair with food, restaurants and hospitality started in '76 at
the Bombay Catering College. His resume is peppered with so much experience, so many
restaurants, it makes you wonder how he fitted it all in to the last 40+ years! He is also an avid
traveller and his idea of relaxing is to go on a deep-sea diving holiday!

He is based in Ahmedabad where he opened his first restaurant, Mirch Masala in '92. Today it has
grown to 10 outlets, but his passion for the food business is undimmed. Tomato's, his American
Diner concept restaurant, has 3 outlets and the Tomato's Cakeshop! But has he stopped? Not a
chance! Dhoom Dham opened in 2017 and he still manages the catering at the Ellisbridge
Gymkhana, operates an outdoor catering division that caters to weddings, private parties etc.

No resting on any laurels here for sure!