Photo: Tamil Nadu Tourism
Tamil Nadu is a mixed bag of vibrant culture, beautiful destinations, picturesque sights and, above all, delectable lip-smacking cuisine. Get to know the state through its dishes.
When one thinks of Tamil Nadu, they are enveloped by the fragrance of filter coffee, sambar and a blend of common Indian spices like curry leaves, tamarind, ginger, cloves, and cardamom among others. But there is so much more to the state than the stereotyped idli-sambar-rasam combination, there is a spectrum of nuanced dishes and hidden flavours.
Every dish is well-thought and comes with a story of its own; most ingredients hold a medicinal value and the king of culinary oils, sesame oil, is used practically in every meal. There are different cuisines under the larger umbrella of Tamil Nadu cuisine: Chettinad, Kongunadu, Mudaliar, Thanjavur among others. And let's not forget the famed temple cuisine, which is iconic around the world. It's hard to pick just one particular kind whilst there so we suggest you sample a little bit of everything; here's a list of must try cuisines from the state of Tamil Nadu.
For Chettinad Lovers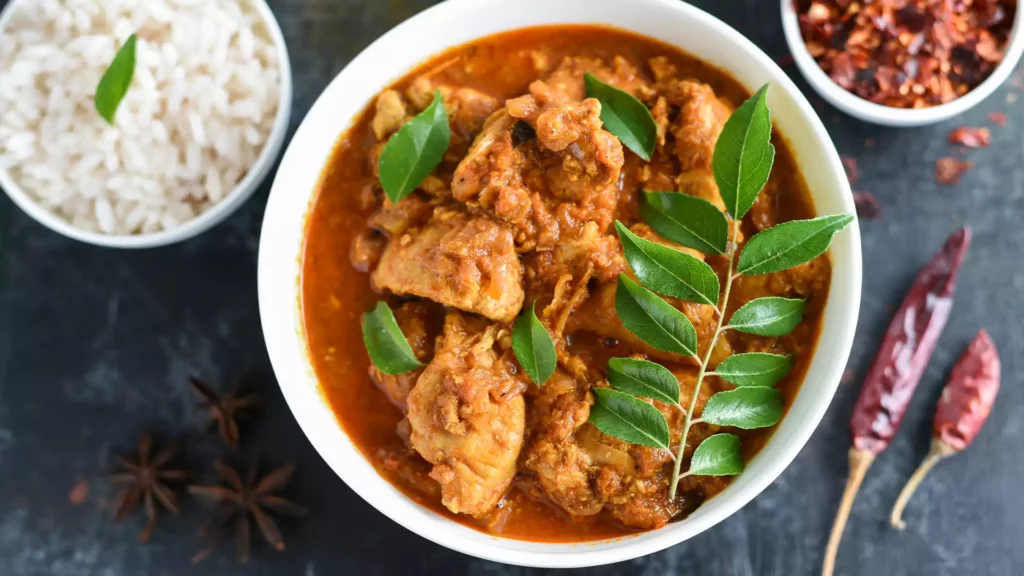 In the southern part of Tamil Nadu lies the historical town Chettinad, known for its delicious cuisine and beautiful architecture. The cuisine needs no introduction, it has made its way onto the plates of foodies and global travellers alike. The use of freshly ground masalas like fenugreek, star anise, fennel seeds, cinnamon, cloves, bay leaf, peppercorns, and cumin seeds is what gives every Chettinad dish a burst of distinct flavours. This combined with ingredients like onions, tomatoes, coconut, ginger and garlic is what makes every dish stand out. While there are many to choose from, some favourite dishes found under every Chettinad section in Tamil Nadu are Nattukozhi Kozhambu (country chicken) and Karaikudi Eral (prawn) masala, which tastes heavenly, when had with with idli, dosas, parottas, the list of accompaniments are endless. For those who prefer vegetarian dishes, the Chettinad kitchen serves you Urulai Roast (roasted baby potatoes), Vendakkai Mandi (Okra in tamarind sauce) and Athirasam (dessert made with rice four & jaggery) among others.
Flavours of Kongunadu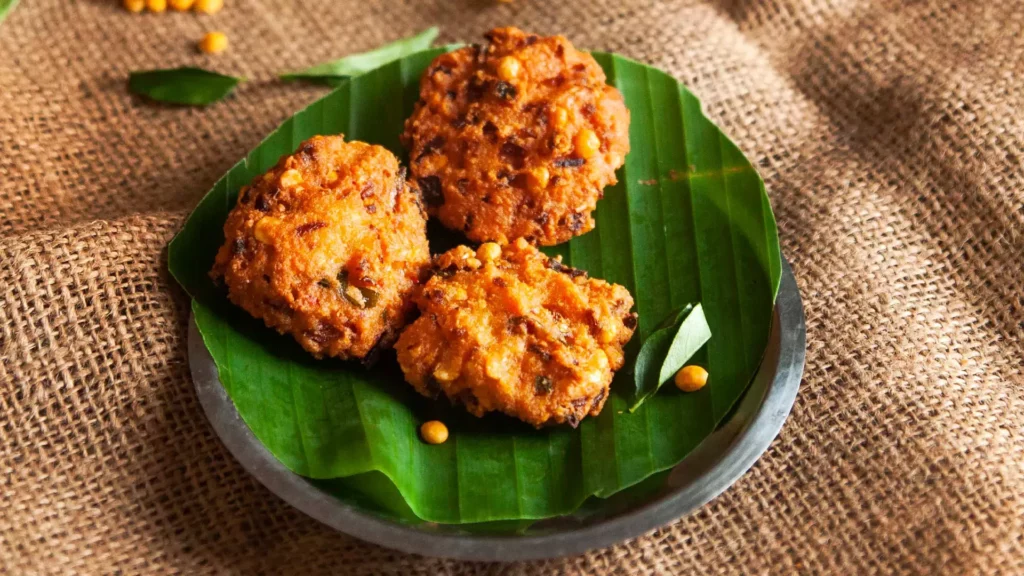 While Chettinad is for those who a love touch of spice in their food, Kongunadu is all about simple flavours, the kind that warms your heart. This home-cooked cuisine has lots of pepper, jeera and grated fresh turmeric, often cooked in sesame oil or coconut oil and turmeric. The cuisine is an amalgamation of freshwater fish and country chicken, short-grain rice like ponni and dried or grated coconut along with region-specific vegetables. The flavours can be found in the Kongunadu region that encompasses Ooty, Coimbatore, Pollachi, Udumalpet, Avinashi, Palladam, Karur, Erode, Athur, Salem, Palani, Metthur and Dharmapuram. Imagine plates of Kambu dosa (millet dosa), Vazhapoo vada (masala vada), Arisi paruppu sadam (a one pot dish made with rice and lentils) and Thenga Paal, a crowd pleaser that is sweet hot milk made of jaggery, coconut and cotton seeds. Kongunadu dishes can easily be labelled as food for the soul.
Nuances of Nanjil Nadu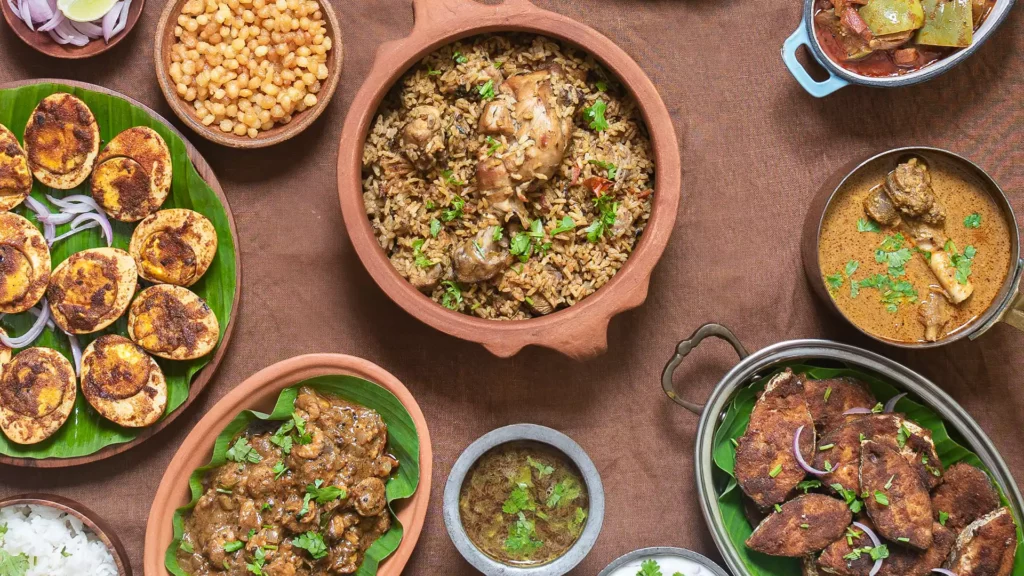 Nanjil Nadu cuisine is the coming together of two culinary traditions: Tamil Nadu and Kerala. Kanyakumari and its surrounding areas fall into Nanjil Nadu and are home to this cuisine. The dishes have copious amounts of coconut, making it a crowd pleaser. The cuisine reflects the local's love for fish, often prepared with traditions borrowed from Kerala, using thicker, reddish-brown rice, in warm portions.

Some favoruites, across the two states are the traditional stew Theeyal, the fenugreek curry called Vendhaya Kuzhambu, Nanjil Fish Curry and Mutta-avial which is a mix of vegetables with egg.
Traditional Temple Food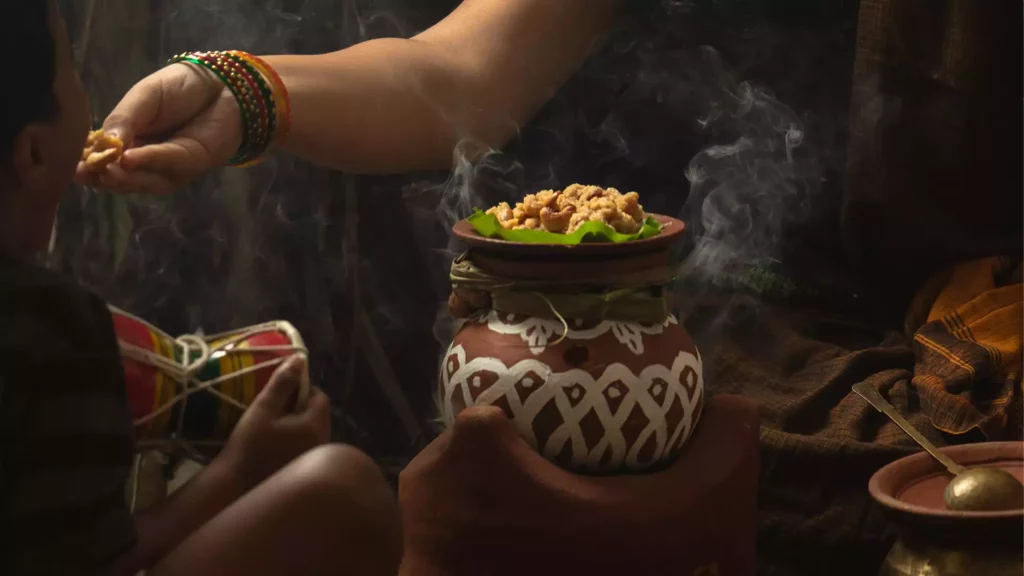 Temple foods are a part of tradition in Tamil Nadu. It's the food served to the Gods followed by the devotees. You don't have to be religious to get a taste of these divine dishes. They are cooked using old rituals and traditions, with devotion and the end result is delicious. Common dishes served across the state include Puliyodhare (tamarind rice) Kesari (rava halwa), Venn Pongal, Sundal (chickpea stir-fry), Sakkara Pongal (sweet pongal), Sambhar rice and Thayir rice among others. While each temple has its own speciality, the Uppiliappan temple in Kumbakonam is famous for its salt-free delicacies and the Pongal at Anjaneya temple in Nanganallur, Chennai is iconic. A must-have temple dish is the iconic Panchamritham, made with generous amounts of milk, honey, sugar, yogurt and ghee.
Tamil Sahibu Cuisine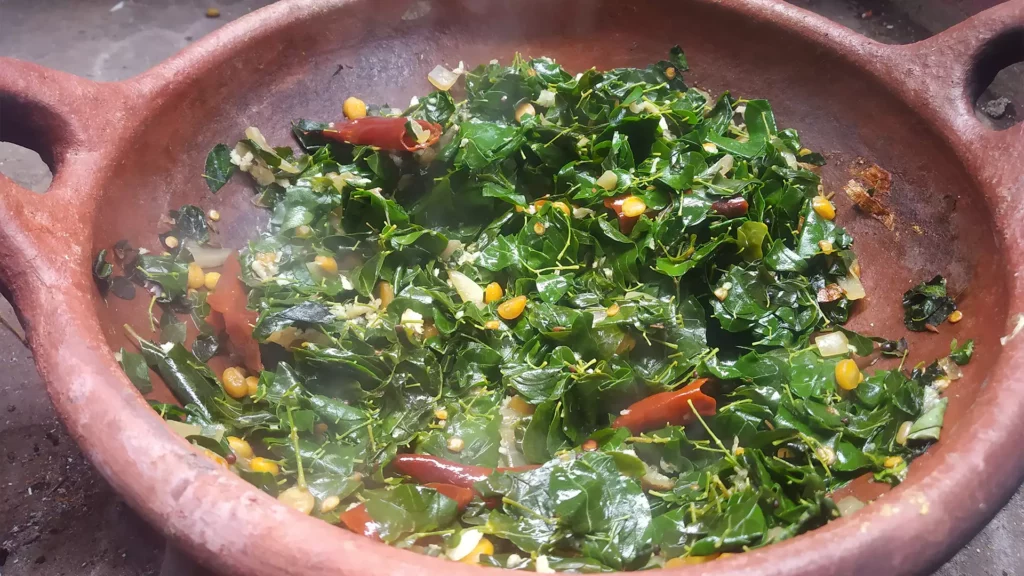 Tamil Muslim cuisine or Tamil Sahibu cuisine is an important part of Tamil Nadu's rich culinary heritage. It consists of a unique blend of traditional Tamil cooking styles and the culinary customs and flavours of the Gulf countries, Sri Lanka, Maldives and South East Asia. It is believed that during the 8th or 9th century, the interaction between Arab traders (mostly seafarers) and local women in the coastal towns of Tamil Nadu, such as Kilakarai and Kayalpatnam, gave rise to the Tamil Sahibu Cuisine or Tamil Muslim Cuisine. Some notable dishes from this region include deep-fried calamari seasoned with curry leaves and chillies, kanava karuvad curry (made with a specific variety of dried squids), puliyanam (a cold beverage made with coconut milk), and maasi thuvayal (a chutney made with dried tuna). Another local favourite is idiyappam served with meen anam, a fish curry made with either barracuda or seela mean fish.
So many cuisines and so little time; while Tamil Nadu is iconic for its beautiful temples, the state is a gastronomical adventure on its own. For your next trip, step away from the usual idli, dosa, vada and filter coffee; delve into the state's culture, traditional cooking methods and spices. Every dish comes with a story of its own and a burst of flavours. Make your trip count and make sure you try every little thing you can.
To know more visit Tamil Nadu Tourism's official website.
In Partnership with Tamil Nadu Tourism
For latest travel news and updates, food and drink journeys, restaurant features, and more, like us on Facebook or follow us on Instagram. Read more on Travel and Food Network
Related Coverage
In Photos | 5 Incredible UNESCO Heritage Sights to Visit in Tamil Nadu
10 Must-Visit Waterfalls in Tamil Nadu
4 Destinations In Tamil Nadu For A Perfect Holiday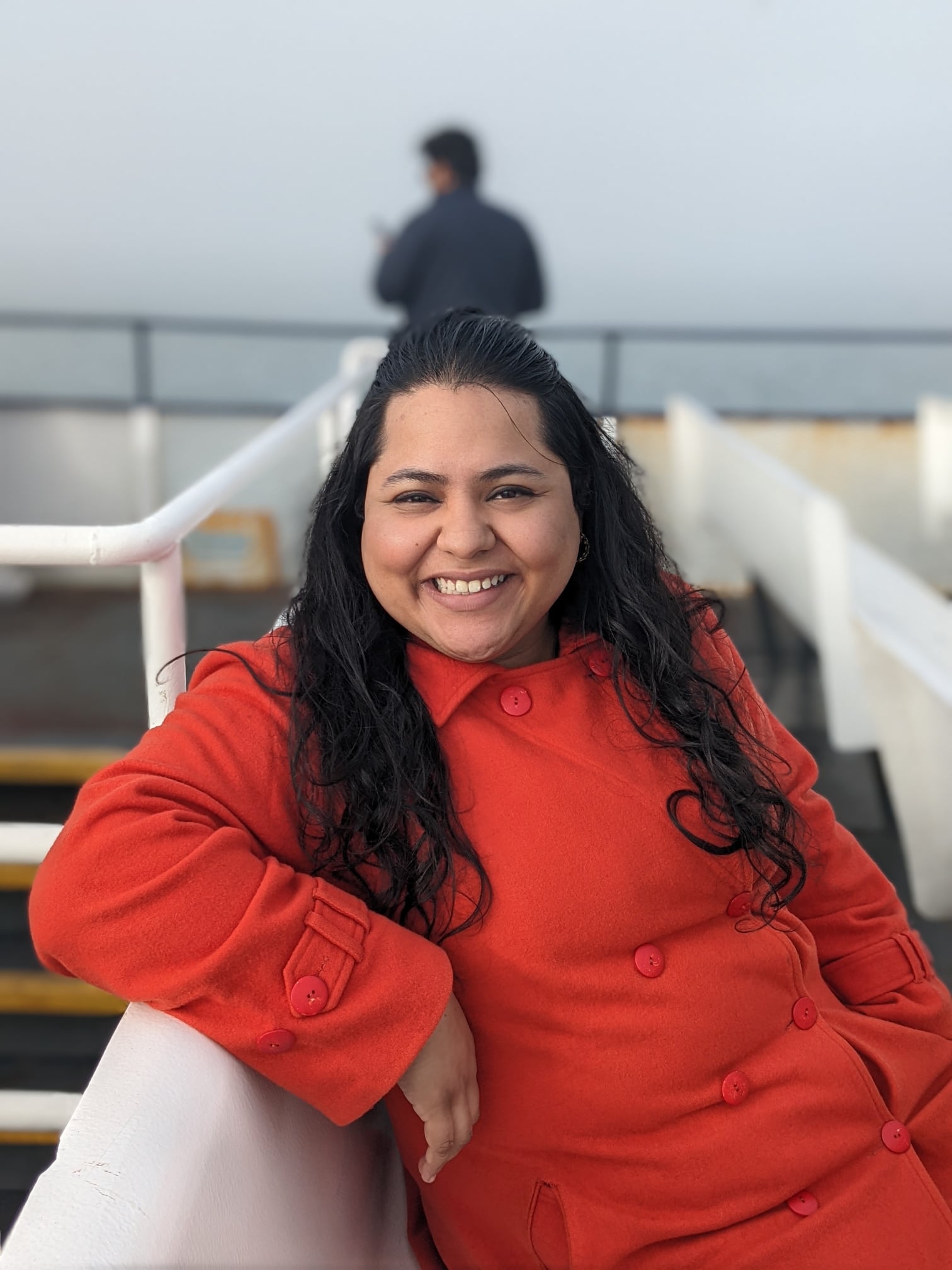 Although she is a copywriter by profession, Ishani loves writing longer sentences and harp on all kinds of details. She has worked with multiple brands for social media strategy, written longer editorial pieces as well and would ideally love to quit it all to travel the world. Until she can, she believes, " words are all I have.."