Have you ever wondered where the food on your plate came from? Farmers all throughout the country work exceedingly hard to make ends meet so that we may enjoy a bite of a luscious apple from the comfort of our homes! Small farmers in villages seldom bring their output to market due to a lack of access to appropriate markets and limited reach to marketplaces for inputs/products, resulting in poor value realizations. Needless to say, there is a chasm between these small-scale farmers and growers, and their customers. This is where Poshtaé comes in to bridge the gap! Poshtaé brings natural and authentic products from small farmers of Kashmir direct to customers to make a positive difference in their lives.
Poshtaé and Its Purpose
Waivin Health Foods (Poshtaé) is committed to natural and sustainable agriculture. They are dedicated to serving and safeguarding Mother Nature and offering the love from Kashmir through its authentic and nutritious delicacies to the consumers from farm to table, with no interruptions in between. Above all, Poshtaé is committed to connecting the small farmers, beekeepers, and plantation owners of Kashmir, to the global market!
How It All Began
It all started when Bharat Pandit, the founder of Poshtaé, had the opportunity to visit a farmer's home in Anantnag Kashmir. The farmer's kind hospitality and uncomplicated nature would not allow him to depart without sharing a meal with him. The taste of the traditional Kashmiri food transported him back to his childhood when food was free of fertilizers, chemicals, and additives. Bharat learned that while the farmers' output increased at times, they faced difficulty in marketing the products since they were unfamiliar with profitable markets and didn't know how to approach them, thereby selling their products at poor rates. As a result, the concept of acting as a bridge between these small-scale farmers/producers and their clients and assisting them by delivering natural and authentic products was born. The manifestation of this idea was the creation of Poshtaé  – with a simple mission – to make a positive impact in the lives of these farmers!
About the founder of Poshtaé
Bharat Pandit was born and raised in Kashmir. He has lived his formative years in Kashmir, experiencing the beauty of all four seasons, and the breathtaking mountains, meadows, brooks, orchards, and the valleys of Kashmir. In the early 1990s, he graduated from Kashmir University and relocated to Bombay (now Mumbai). He worked his way up the corporate ladder in the media industry after graduating from Mumbai University with a degree in Marketing Management. After more than two decades in the media, his zeal for Kashmir and the desire to do something for Kashmir got stronger. As someone rightly said, "You can take a person out of his native place but you cannot take the native place out of him." Bharat always had a strong emotional connection with Kashmir and through Poshtaé  he is now taking that connection to a whole new level.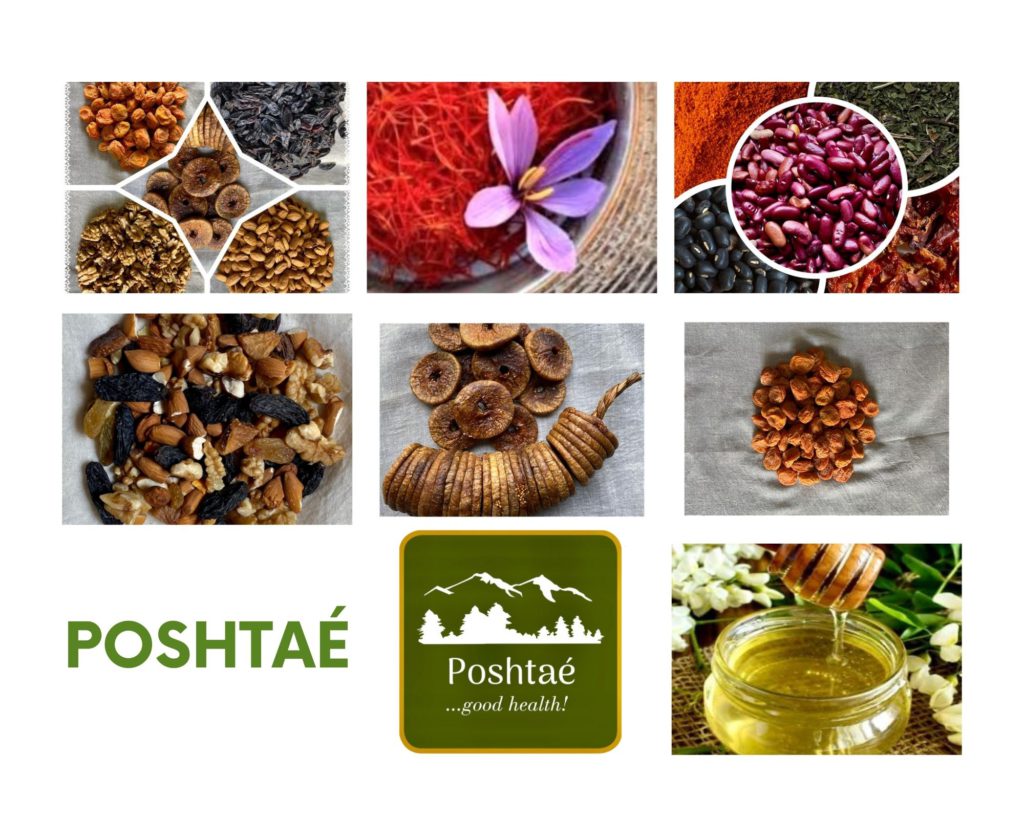 How Poshtaé Works?
Poshtaé works directly with Kashmiri farmers and growers by assisting them to take the measures that will bring them closer to success while also supplying clients with authentic products that are free of chemicals and pesticides. "It's a long road ahead but the right intention and approach always acts as a catalyst to reach intended destination", says Bharat.
Poshtaé's Values and Culture
Kashmir is renowned as "Heaven on Earth" since it is endowed with scenic beauty and natural bounty. According to Poshtaé, the manner in which a reward is bestowed determines its value. The Poshtaé team believe in protecting nature's gift in Kashmir while also reaching out to the rest of the world by helping the small farmers/producers sell their products. They appreciate the gift of nature and recognize the importance of good stewardship in order to preserve its fruits for future generations. Poshtaé is committed to providing you with the pure, natural, undamaged, and the finest products that Kashmir has to offer!
Poshtaé's Products
Poshtaé has a range of dry fruits to offer straight from the heart of Kashmir! The Kashmiri mamra almonds, Kashmiri walnut kernels, Energy Trail Mix, Sun Dried figs, Sun Dried Apricots, and Black raisins are now available for you to buy and enjoy from the TFN store!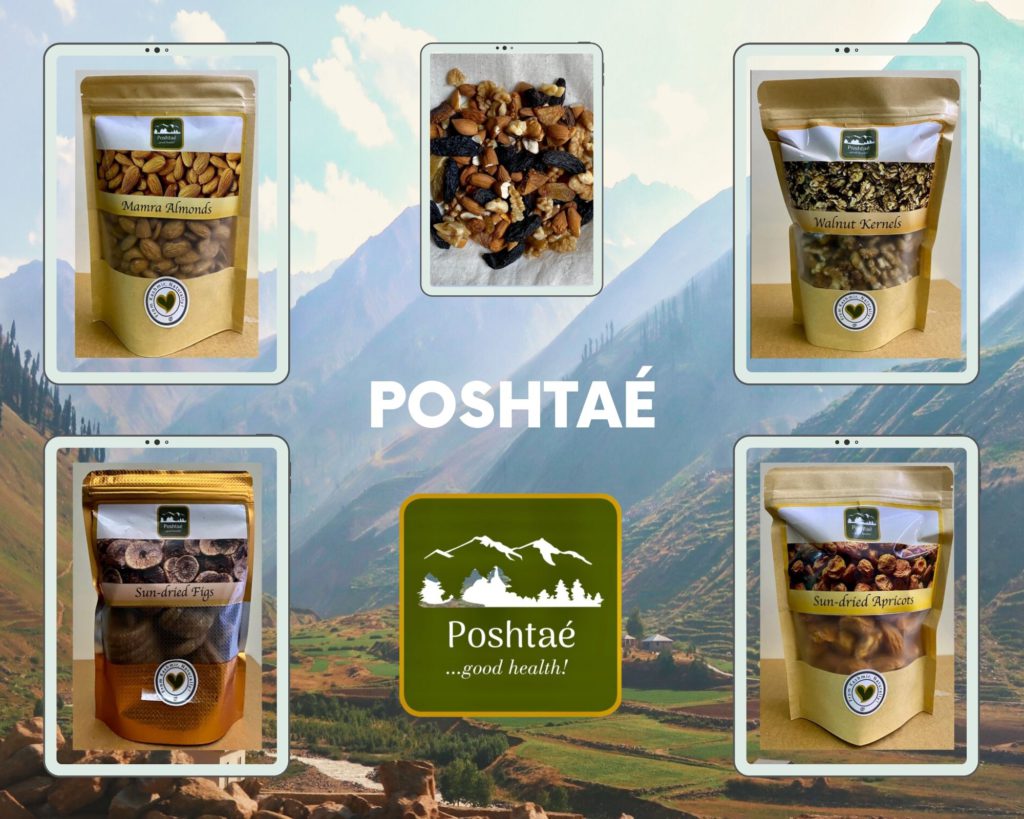 Future Goals
Poshtaé is soon coming up with some extremely exclusive and exotic Kashmiri items, such as Kashmiri saffron, raw acacia honey, black beans, aromatic rice, the renowned Kashmiri red chilies, and the exquisite kehwa tea, to mention a few – which will also be available exclusively on the TFN store.
TFN store warmly welcomes Poshtaé to its House of Healthy Snacks collection!
For latest travel news and updates, food and drink journeys, restaurant features, and more, like us on Facebook or follow us on Instagram. Read more on Travel and Food Network