How it all started
"Did you know that a glass of Ragi malt provides 4 times the calcium as milk? The possibilities with millets are limitless" says Jaykumar, the Founder of GRAMI SUPERFOODS with excitement and conviction that is, to say the least, very infectious!
It is this belief that the benefits of millets need to be urgently communicated to the vast unaware urban population, that is the foundation of GRAMI.
GRAMI SUPERFOODS was formed by two passionate individuals who moved back from the US after working in companies like Microsoft and Amazon, to provide a platform to connect traditional farm products and local superfoods to the Urban market.
"We found there is a huge gap in the nutritional divide between urban and rural population in India and GRAMI was created to address this divide" says Jaykumar. Local nutritional fools like Millets have been India's best kept secret for centuries and GRAMI's mission is to take this to the world by making Millet based healthy convenient foods.
The journey so far
When they started in 2017, they were the only company that focussed on creating products with Organic Millets and traditional Jaggery. They have since developed over 30 products in the ready to cook and ready to eat varieties to suit urban tastes. They are continuing this journey to provide authentic health foods that are convenient to consume. They don't use preservatives and have unique production processes that retain the life energy of the food grains.
Challenges – and how they were overcome
Millets are notoriously difficult to work with since they don't have Gluten. One of the major challenges faced by the GRAMI team was the lack of equipment and working methods needed to develop products for the Millet food Industry. For the first few years they had European bakers creating new lines for them using Millets.  Since then, GRAMI has modified and invested in creating new methodology to develop new lines of Millet foods.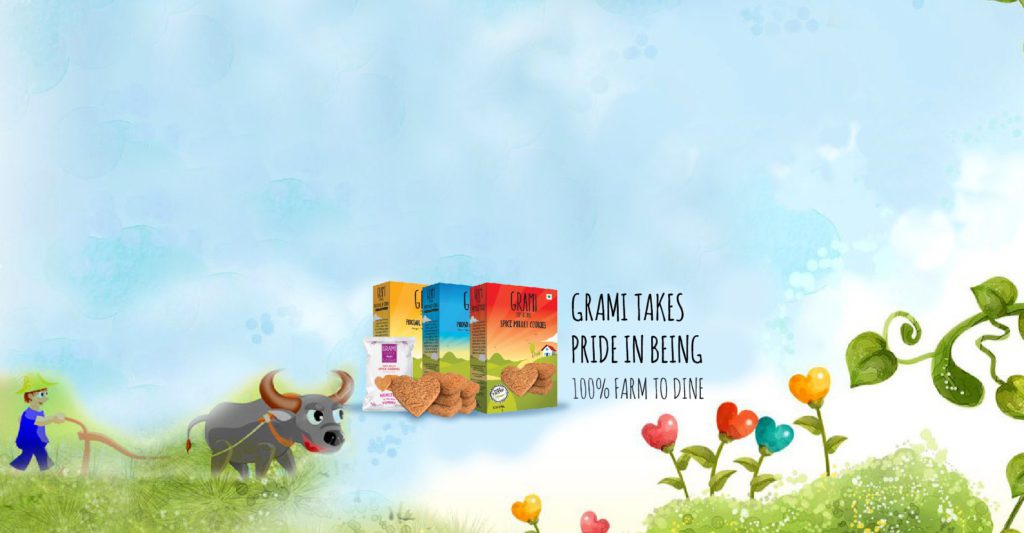 Future plans and products
In addition to the Ready-To-Cook and Ready-To-Eat range which includes a variety of healthy breakfast and lunch products, they are soon coming out with Ready-To-Drink products using millets. This will include healthy Turmeric milk powder and healthy ready to drink Millet and Multi grain powders
Talking about the future of millets, this is what Jaykumar has to say:
"We are seeing renewed focus and interest on health foods and healthy grains.
We are seeing great opportunity to provide wider growth in the Millet segment. With Indian health market pegged at Rs. 10,000 Crores, we are confident that Millet will be the grain of the 21st century. We are already seeing a 100% YOY growth in the Millet segment and we are ready to ride this wave. With 2023 being announced as the YEAR OF THE MILLET, we believe this focus will further boost our millet products".
GRAMI's focus is continued innovation. They are focussing on bio-availability and digestibility of Millets and how they can make this the Superfood of the future. GRAMI is working on  making Millet  products more  bio-available  to ensure that nutrients are easily metabolized .They are coming out with a new range of Millet based INSTANT foods based on this.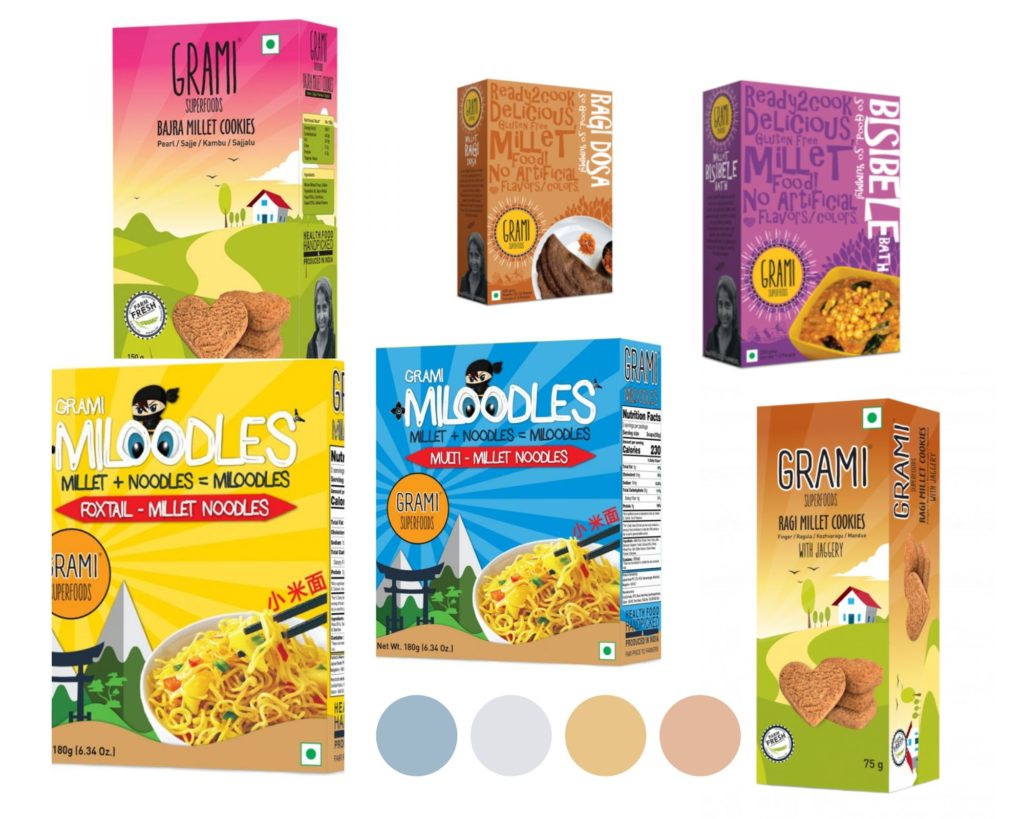 "The challenge is to ensure the right balance between the engineering that Mother Nature has already done and the process engineering we need to do to ensure that that pristineness and the goodness of the food grain is not altered. THE FUTURE OF GRAINS IS MILLETS due to its ability to be both drought resistant and being rich in macro and micro nutrients" says Jaykumar full of enthusiasm and confidence.
TFN Store is pleased to welcome GRAMI SUPERFOODS and their Ready-To-Cook and Ready-To-Eat products to its House of Healthy Snacks platform.
For latest travel news and updates, food and drink journeys, restaurant features, and more, like us on Facebook or follow us on Instagram. Read more on Travel and Food Network