This is for Mumbaikars who are looking out for something new and exciting to try out this Sunday from Bengal.
Mustard Café has recently launched its delivery kitchen service in Mumbai and has lined up an exciting new menu that is a combination of some of their well-known favorites (Mustard regulars will recognize them on the menu) and interesting new additions of Bengal cuisine.
So here are our recommendations for a lazy Sunday brunch (or even a delightful dinner).
The Best of Bengal
Mustard café's menu is a curated list of the star dishes of Bengal cuisine – and then some more.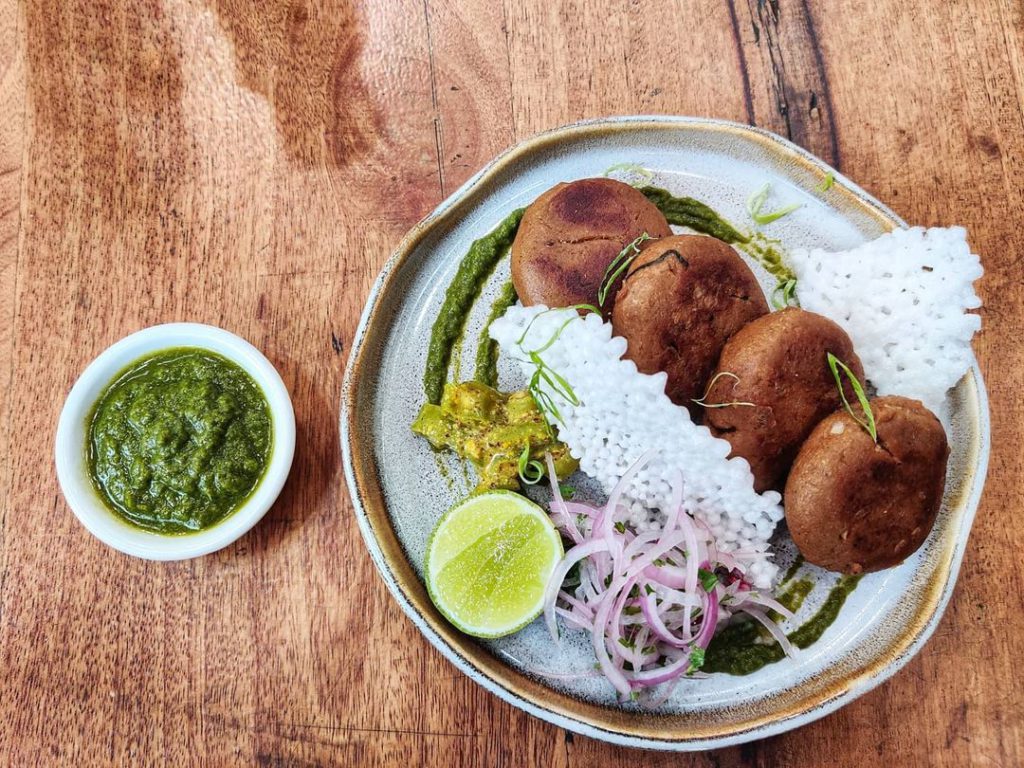 For vegetarians, we suggest the following journey through the flavors of Bengal Cuisine. Start with the Banana Shammi Kebabs (a fantastic twist on the famous dish) that will delight and surprise you at the same time. Follow that up with Baby Potato Kathi roll (the flavors will remind of the delicious potato filling of the Calcutta puchkawallas) or, if you are in the mood for something a little heavier, go for the Alu-Jhingey Posto (potato and ridge gourd in poppy seeds – read the story of the origins of this dish in the menu) with steamed rice on the side.  On the other hand, if you are craving one of the famous Kolkata biryanis, try the Jackfruit biryani (yes, you read that right). This dish has converted some of the most die-hard carnivores into veg biryani lovers in Bengal.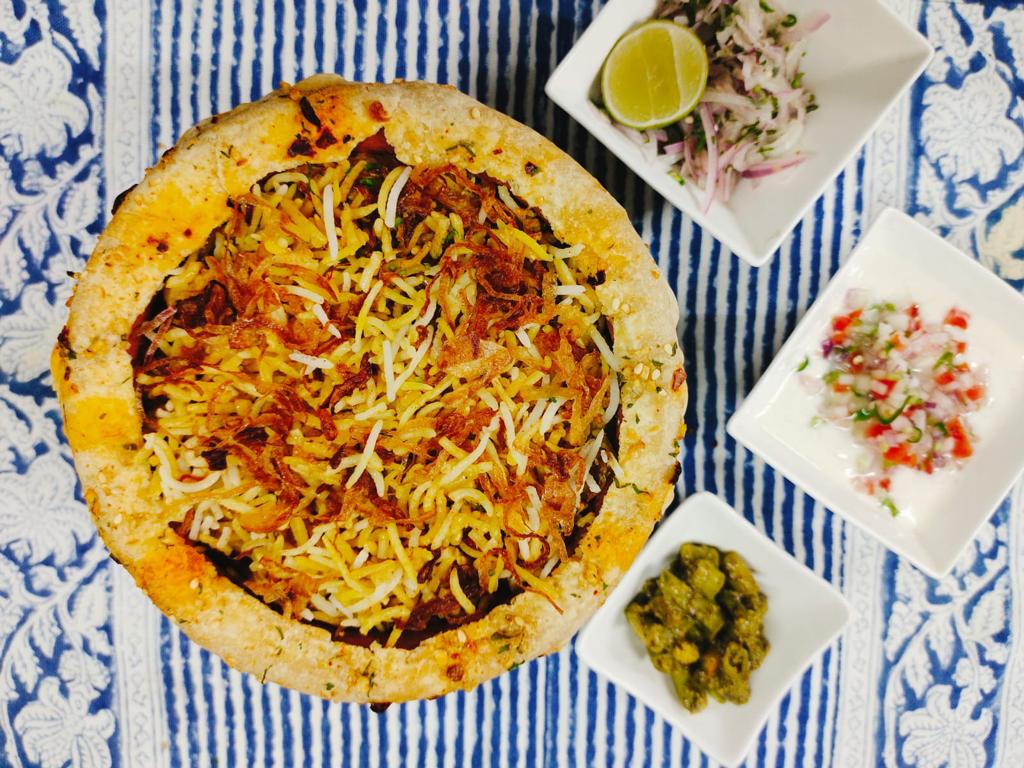 For non-vegetarians, there are many roads to Bengali food heaven
But here is what we are ordering this Sunday.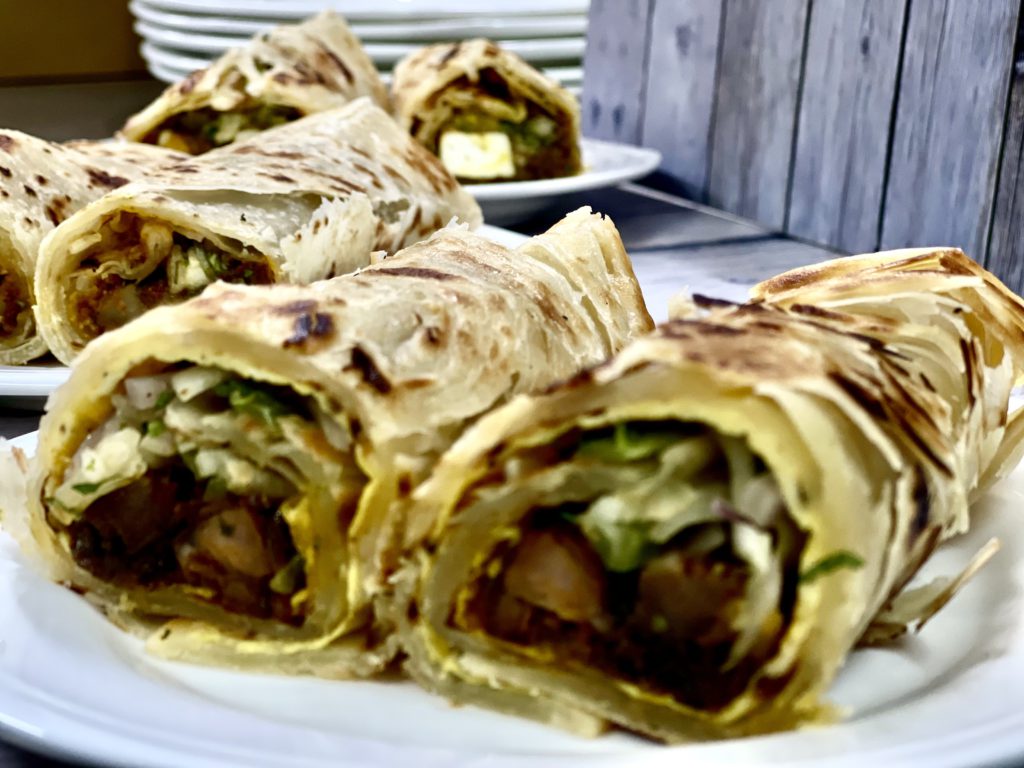 Start with Steamed Fish (Paturi) which is bhetki fish marinated in mustard paste and slow-roasted in banana leaves – seafood heaven! 
For mains, we have the interesting Gondhoraj lemon chicken roll that the light eaters are going to try. But for those who want to go all the way, there is the legendary Kosha Mangsho (the delicious mutton dish that is Kolkata's contribution to the world of non-veg food) or the Chingri Maacher Malaikari (prawns in malai curry) for seafood lovers.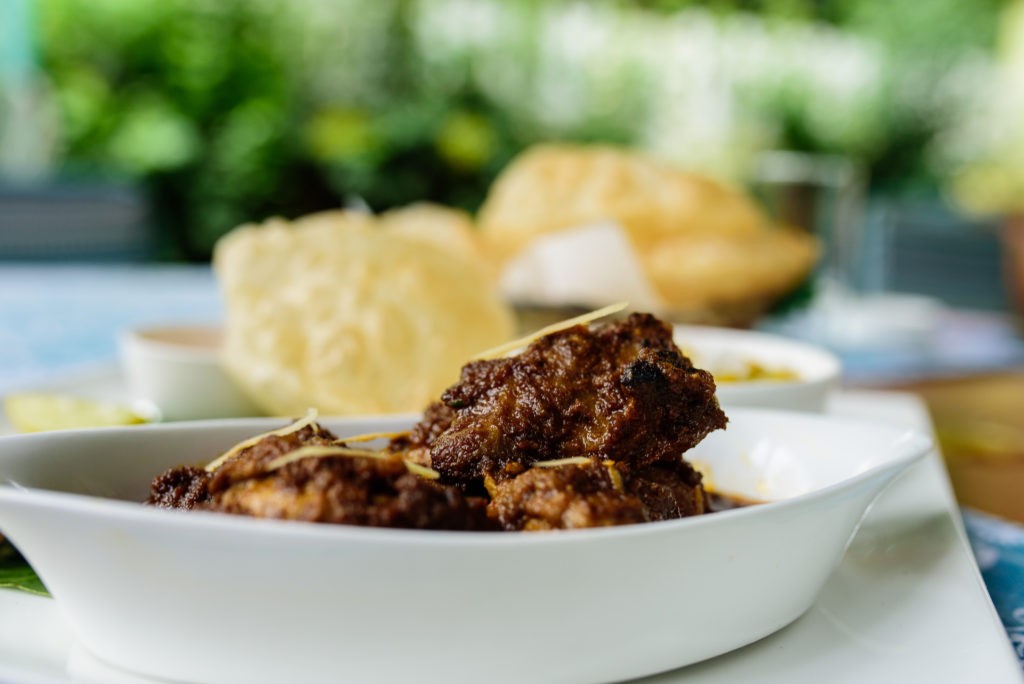 We are still fighting over which one to order – it is so close right now that we may end up ordering both. With luchis/dal puris/steamed pancakes on the side.
There are many more options here – do explore the menu.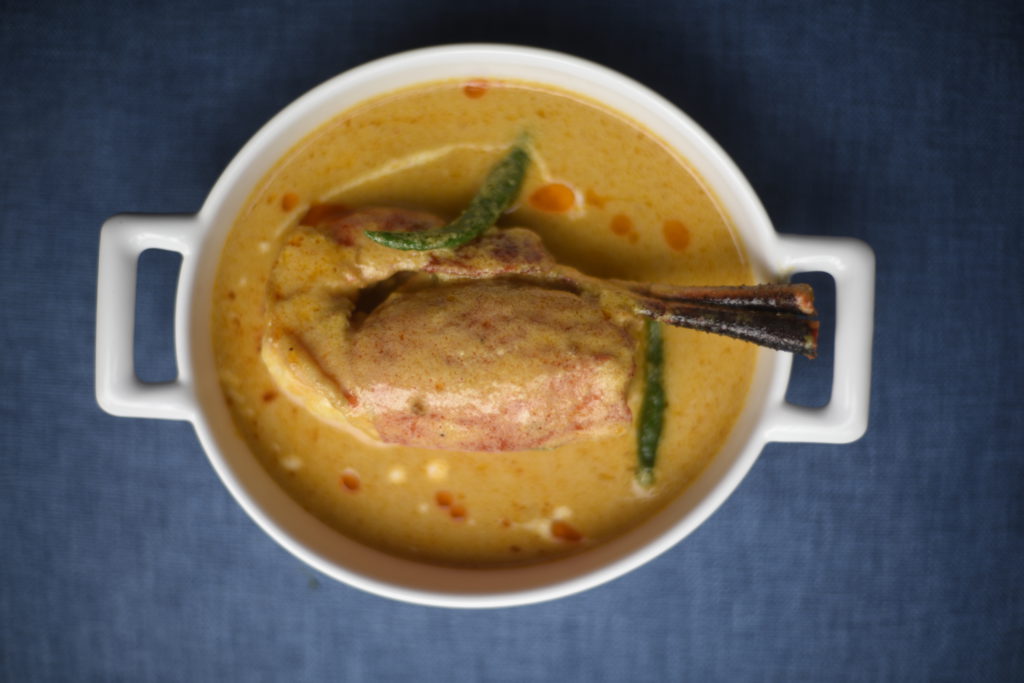 Dessert – No matter which route you choose, on this voyage of flavors, the last stop on a Bengali food trail has to be something sweet, or you run the risk of upsetting our Bengali friends. We are going for the Bhapa Doi (Steamed yogurt), which is the perfect way to top off the meal.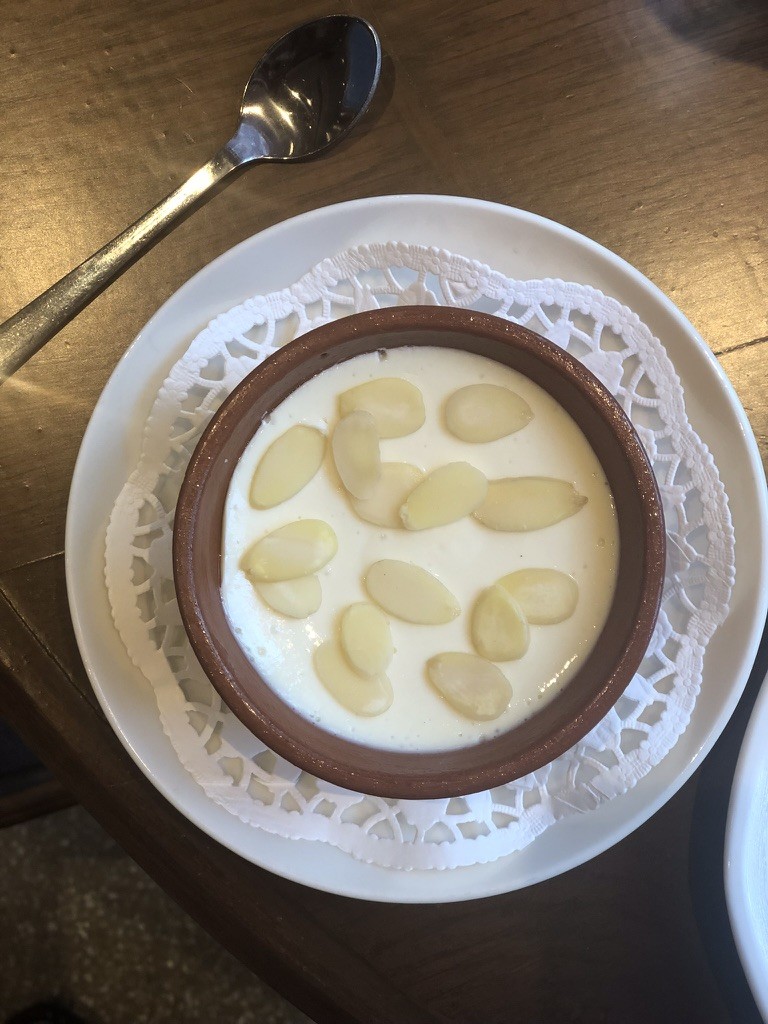 The flavors of France with a sprinkling of Europe
Some of us are in the mood to visit France this weekend, but since actually going there is still a distant prospect, Mustard Cafe makes it possible for them to go on a gastronomical journey right from the comfort of their homes.
We plan to start with a tart – it is a toss-up between the Onion and Farmer's tarts – and we will most likely order both as they sound supremely flavorful.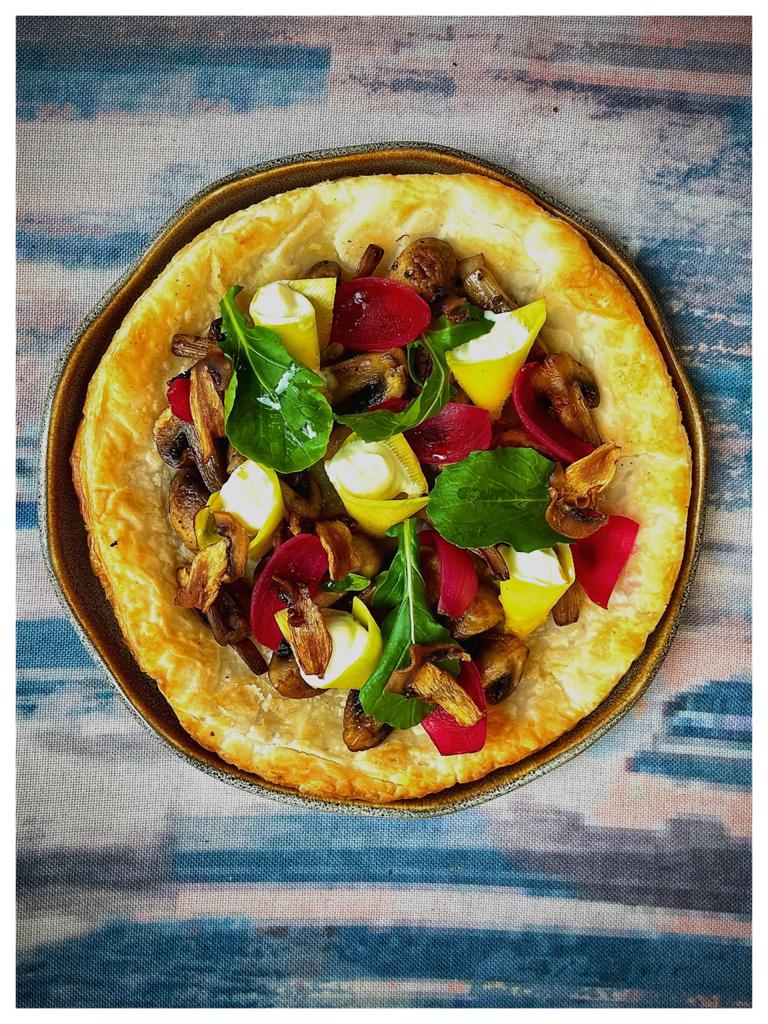 We would follow that up with a Ham and Cheese sandwich (a classic with a Mustard café twist) or a Chicken Schnitzel burger (breaded and golden fried chicken breast with Sriracha mayo and cheddar cheese – need we say more?). There are other non-veg options in sandwiches and burgers as well – so follow your heart!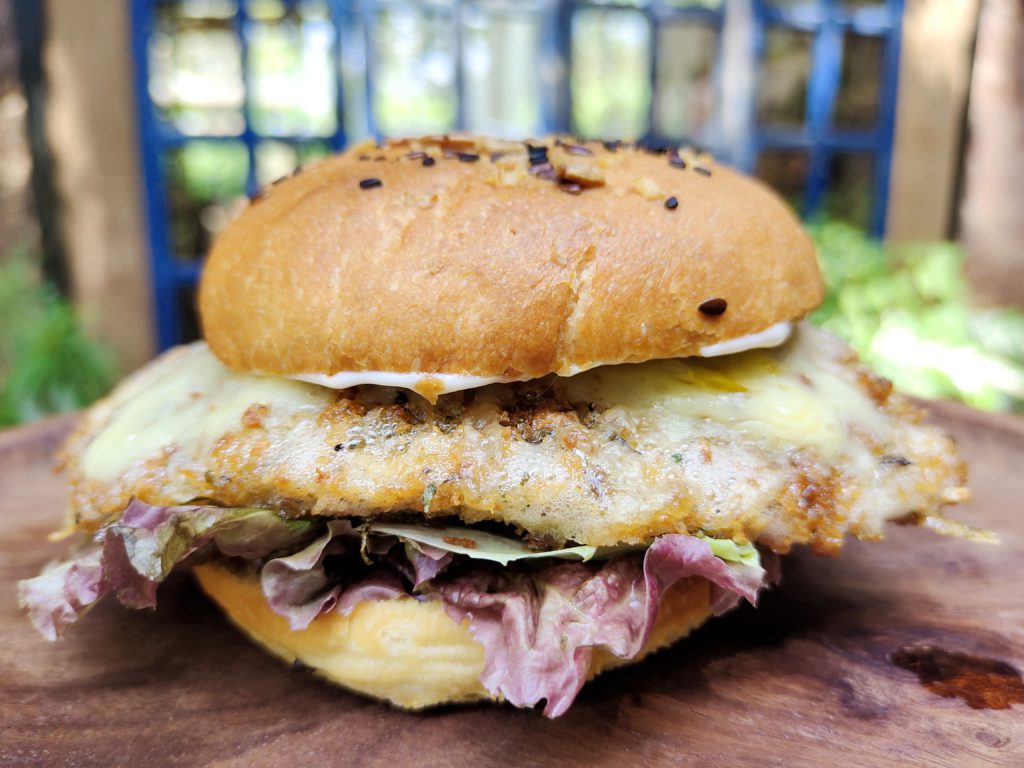 For the vegetarians, there is the Provençale-style sandwich and the Shrooms Burger – do read the menu for details. You will find they are power-packed with ingredients and flavors.
For those who want to go for something more formal than sandwiches and burgers, in the non-veg space, we have shortlisted the Grilled Fish with Mustard Hollandaise (catch of the day served with an assortment of veggies) or Grilled Chicken Breast (served with pepper jus and potatoes).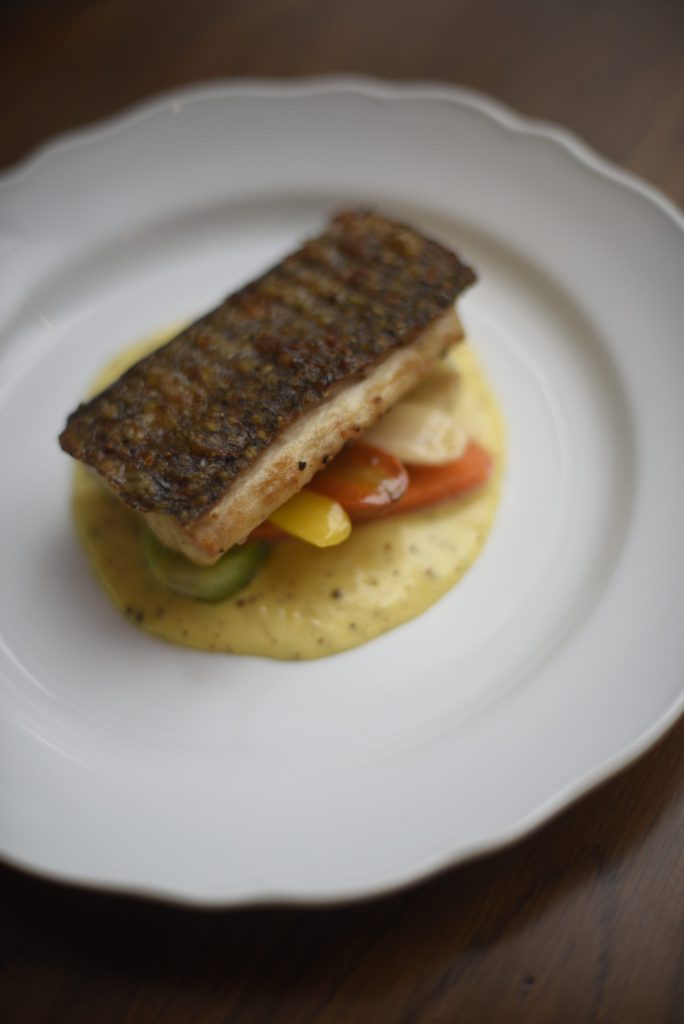 Dessert – we choose the Baked Cheesecake, light and delicately flavored, the perfect ending to a great European meal!
How to order – Mumbaikars can order on their app or call them on 9619991166 to place your order. Please refer to the menu here. You can order every day (not just Sunday) anytime between 11 am and 11 pm. So don't worry, you have plenty of days to eat your way through the entire menu.
Delivery – they deliver directly or through delivery partners like Dunzo and Wefast throughout Mumbai. Please provide details of your location when you call the number given above so that they can figure out the most suitable delivery options for you.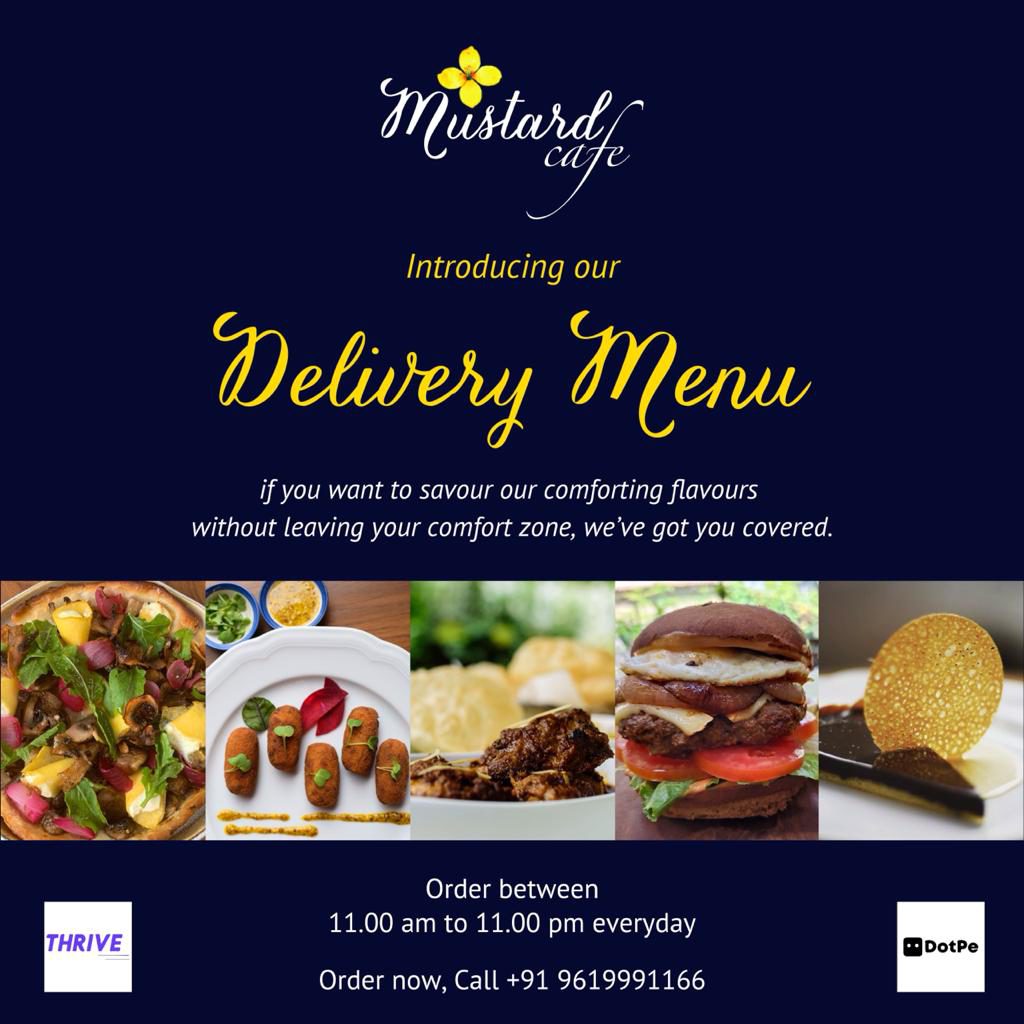 **Vegan and Gluten-free options are also available. Please ask for them at the time of placing your order**
For regular menu updates, you can check out Mustard Cafe Bombay's social media handles.
Ok, we are off to place our orders, before they get fully sold out! Happy Sunday!
For the latest travel news and updates, food and drink journeys, restaurant features, and more, like us on Facebook or follow us on Instagram. Read more on Travel and Food Network
Trending Now: TFN 2021 Guides
Lisbon Travel and Food Guide 2021
Discovering Budapest : Your Ultimate 2021 Travel Guide
Also Checkout the below articles