As we continue our Navratri special coverage to bring you recipes of fasting food from around the country, today our guest author Shradha Kaul shares recipes of Kashmiri Pandit snacks while fasting, that are as delicious as they are visually impressive.
1. Singhara Flour ( Water Chestnut flour) Halwa
Ingredients:
1 cup water chestnut flour
1/2 cup sugar ( as per taste)
1/2 teaspoon powdered green cardamom
3 1/2 tablespoon ghee
2 cups water
Mixed dry fruits as required
Let's cook the halwa:
1. Take a frying pan and heat 3 tablespoons ghee in it. Add singhare atta (water chestnut flour) and cook it over medium fire for around 5 minutes until it starts turning brown.
2. Meanwhile, boil 2 cups of water and pour it into the pan containing the roasted flour, stirring continuously to avoid lumps. Keep stirring till it forms a thick mass.
3. Stir in the cardamom powder and sugar. Mix really well to dissolve the sugar completely. When the halwa begins to leave the sides, add the rest of the ghee to it and mix well.
4. Garnish it with dry fruits of your choice and serve hot.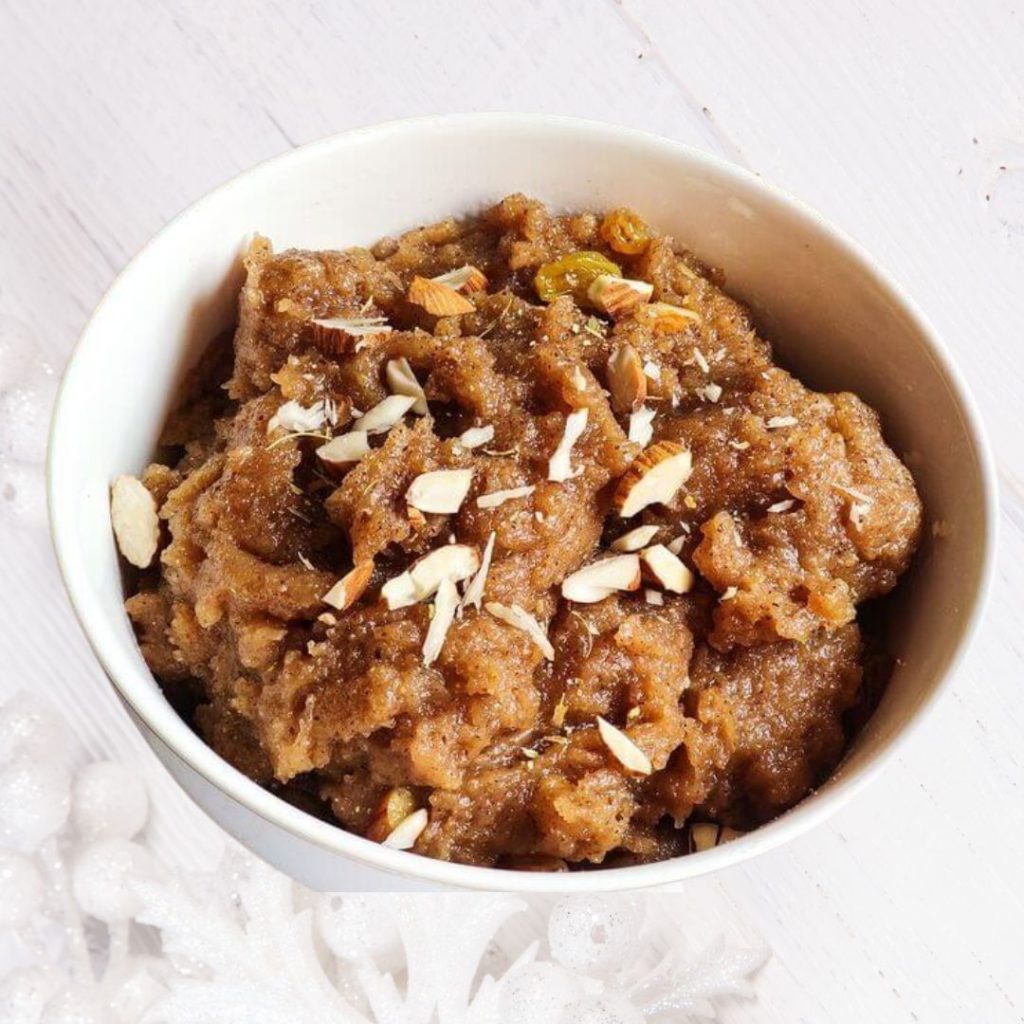 2. Singhara Flour ( Water Chestnut flour) Puri
Ingredients:
1 cup water chestnut flour
1/2 cup sugar ( as per taste)
Milk to knead the dough
Ghee to deep fry the puris
Let's make the puris
1. Put the singhare ka atta, sugar to taste and milk in a kneading bowl.
2. Start kneading into dough with milk, do not use any water.
3. Divide the dough into 10 equal portions. Make smooth ball and flatten it lightly between your palms.
4. This is gluten free dough, so it will stick to the board while rolling. If needed apply some oil to avoid sticking. Work with one ball at a time.
5. Start with patting it with your fingers. Do seal the edges if they break and keep patting it and make round puri or about 3 inches diameter. Roll all the puris and keep them on a plate.
6. Heat the oil in a pan on medium-high heat for frying. Oil should be HOT. Slide one puri into hot oil and press very lightly with back of slotted spoon.
It will puff up.
7.Serve hot or cold with tea.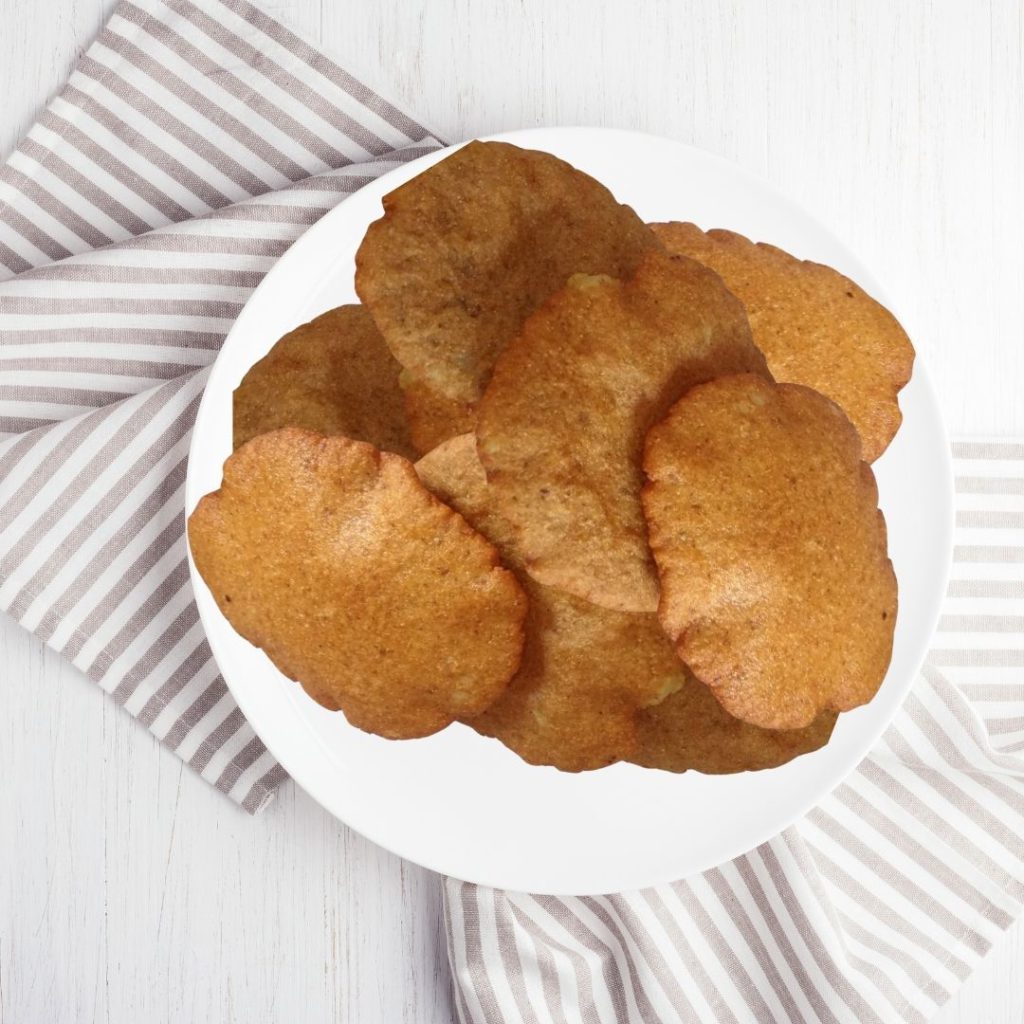 3. Singhara Flour ( Water Chestnut flour) Sattu
Ingredients
1 cup water chestnut flour
1/2 cup sugar ( as per taste)
3-4 ground cardamoms
Ghee to roast the flour
Let's make the Sattu
1. Add the flour to a deep cooking pan
2. Add the sugar and cardamom powder
3. Roast the flour on medium heat till it turns light brown
4. Add 1-2 tablespoons of ghee
Note : The sattu should remain dry in consistency so do not add too much ghee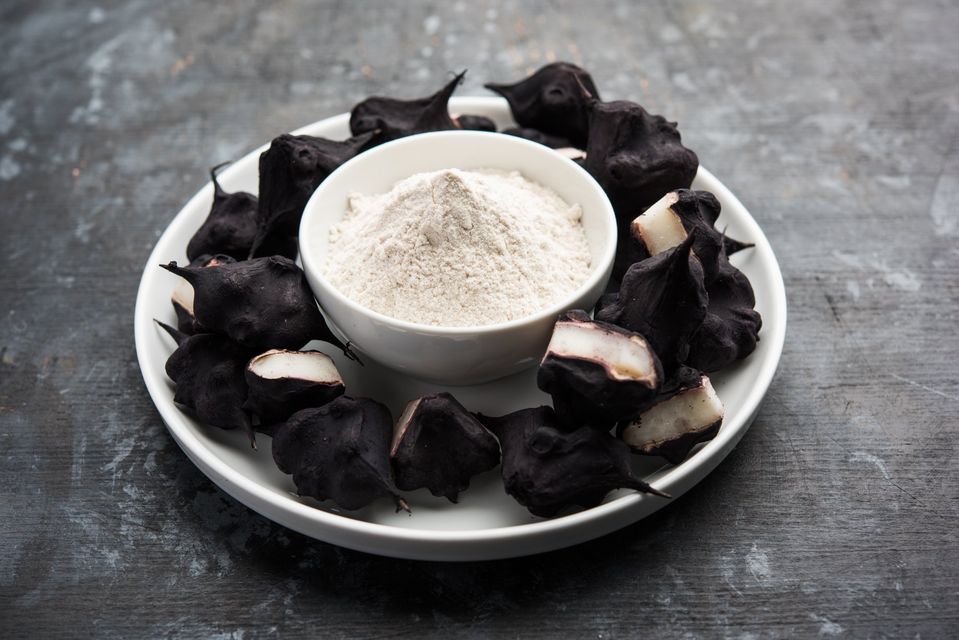 4. Sago Pudding
Ingredients
1 cup sago pearls
1/2 cup sugar ( as per taste)
1.5 cups of milk
3-4 ground cardamoms
Almonds as per taste
Let's make the pudding
1. Soak the sago for 2-3 hours in water till it fluffs out
2. Drain the water
3. Now add the soaked sago to the milk
4. Let it boil, keep stirring on simmer till the mixture thickens and the desired consistency is reached
5. Add sugar, cardamom powder & almonds
6. Garnish with almonds
7. Enjoy warm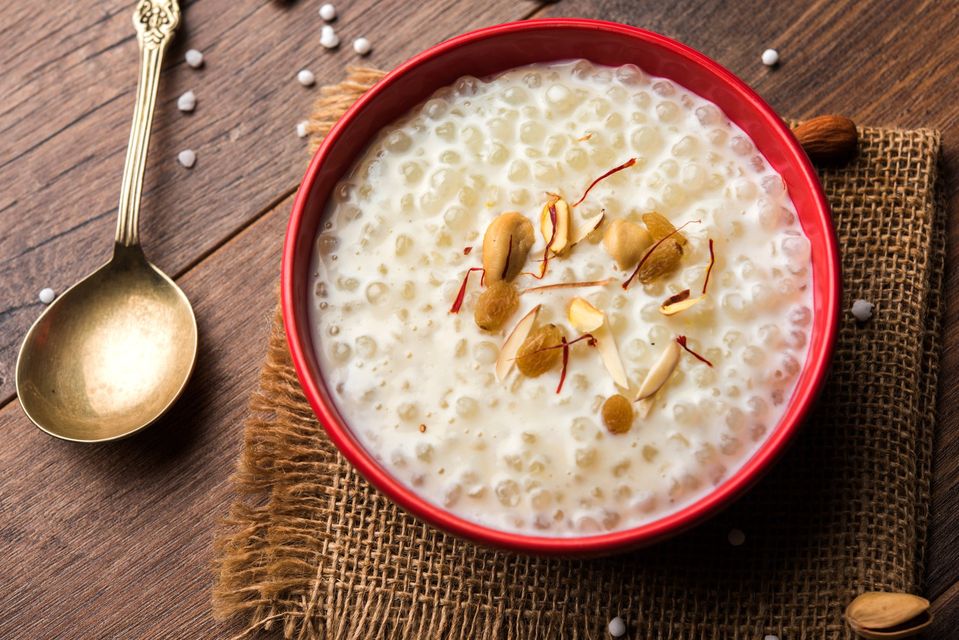 5. French Fries (Aloo Churma)
Ingredients
3-4 large potatoes
Oil for deep frying
Salt to taste
Let's fry the potatoes
1. Peel the potatoes.
2. Slice the potatoes into 1 cm thick slices.
3. Rinse these potato sticks for a couple of times in water to get rid of the starch. In a bowl take 3.5 cups cold water and put the potato sticks in it. After 30 – 45 minutes, drain the potatoes in a colander.
4. Rinse the potatoes with running water. Drain all the extra water.
5. Pat and dry the potatoes. The potatoes have to be completely dried before you begin to fry them.
6. Heat oil in a pan. Keep the flame to medium.
7. Fry till the potatoes get cooked, but they should not brown from outside. They should just get a crust from outside without any major colour change.
8. Now remove the finger chips.
9. While still hot, take the fries in a bowl. Sprinkle with some salt, red chili flakes, toss to mix.
10. Serve hot!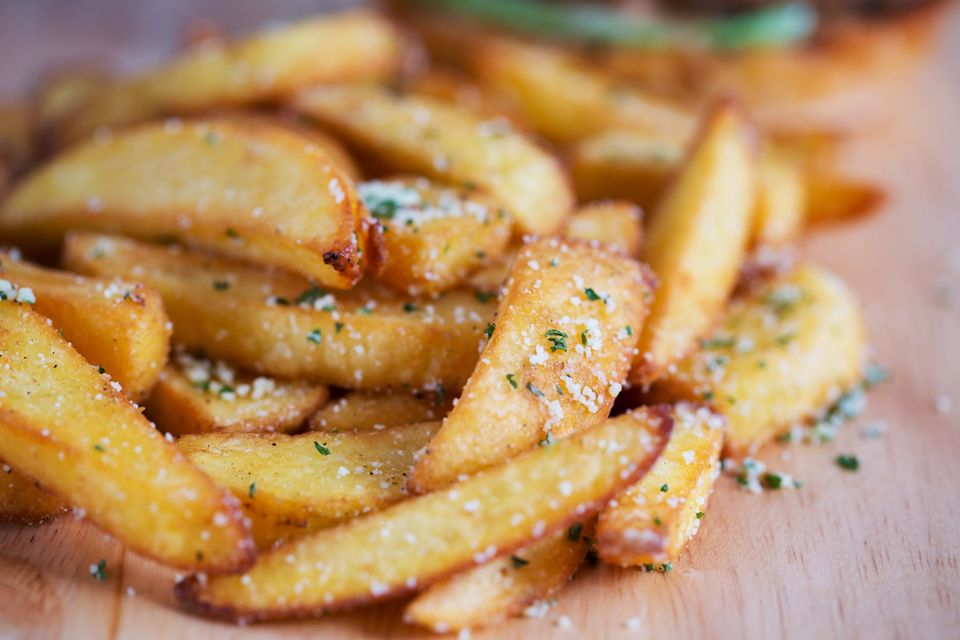 Shradha
Kaul, is an Academic & Business Head with Edunguru Inc., a digital education company. An experienced Academic with a demonstrated history of working in the Education sector, skilled in pedagogy, ESL/Training, blended Learning, strategic planning, educational technology, curriculum development and team building.