"Life in Hong Kong transcends cultural and culinary borders, such that nothing is truly foreign and nothing doesn't belong." – Peter Jon Lindberg
After completing the series on Hong Kong Island, this is the second part of my piece on Hong Kong where I've written about Kowloon. Often described as the 'dark side', Kowloon is far from dark but actually bustling with shopping, arts, entertainment, restaurants and bars. Kowloon attracts a majority of tourists especially since cheaper accommodation can be found here compared to Hong Kong Island, with a wide range of hotels and hostels, depending upon your budget.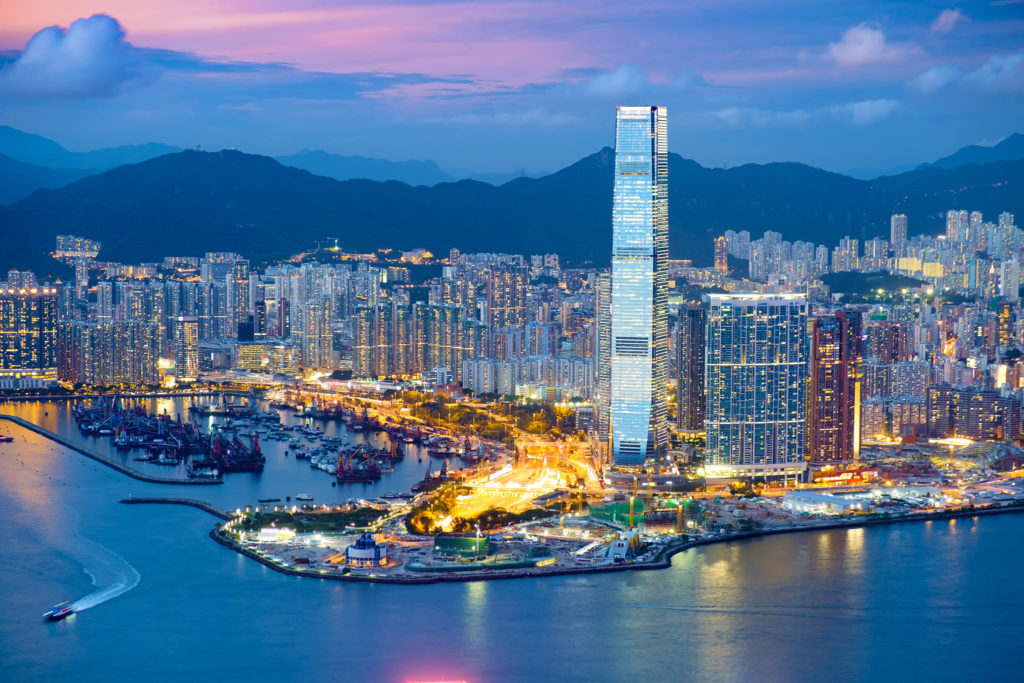 Kowloon is the northern part of Hong Kong, on the mainland across Hong Kong Island.
For those into sight seeing, check out Big Buddha (Tian Tan Buddha) located near Po Lin Monastery. Although taxis and buses can be used, I suggest taking the cable car from Tung Chung so that one can get an eagle eye view of Hong Kong.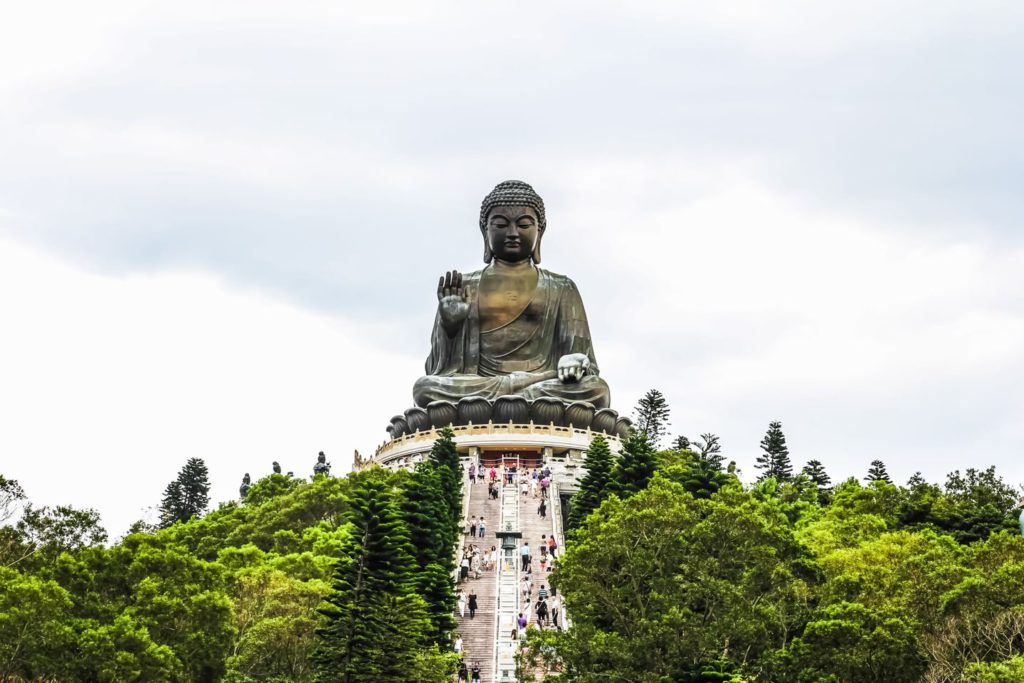 Being a foodie, I'm often asked by visitors to recommend bars and restaurants. The list being exhaustive, here's my take on restaurants and bars to visit in Kowloon, restricting myself to a few restaurants per cuisine which I have personally tried, tested and personally feel would not disappoint.
DIM SUM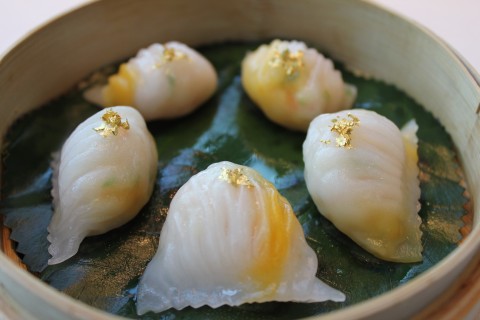 This Michelin star restaurant fine dine restaurant serves up traditional Cantonese cuisine.
Located on the 102nd floor of the Ritz-Carlton Hotel, Tin Lung Heen is well worth the visit if you're looking for a stunning view of Hong Kong in an elegant setting and devouring delicious dim sum at the same time.
The restaurant has some fabulous degustation menus to choose from where fabulous dim sums are paired with fine wines. For dim sum, try their Pan fried turnip cake and preserved meat topped with X.O. chili sauce, Poached pork and shrimp wonton with preserved meat, Steamed rice roll with scallop and pickled chili, Steamed shrimp dumpling with bamboo shoot, Steamed porcini mushroom dumpling with black garlic. Tin Lung Heen has a wide range of barbecued specialties as well like a delicious Barbecued Iberian pork with honey (order in advance), Tin Lung Heen Peking duck apart from a live seafood selection. Their menu is very exhaustive and dishes very creative; have a look at their online list of dishes available.
Reserve well in advance.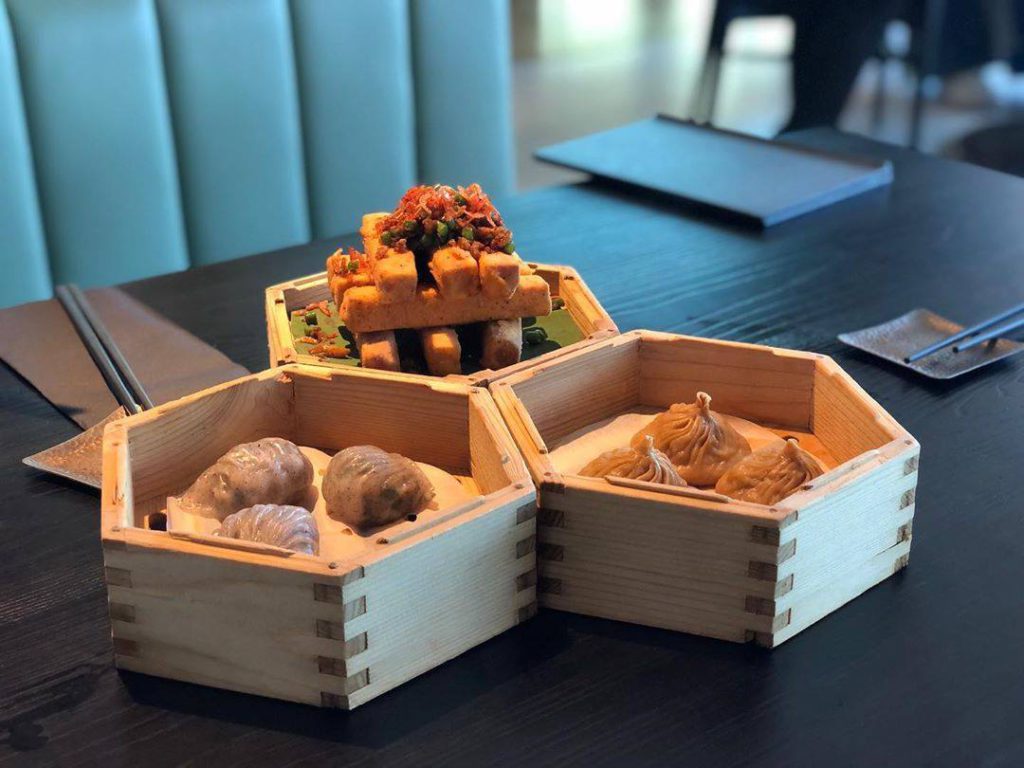 Located at Elements, Dim Sum Library is where you get contemporary and traditional dim sum, prepared with modern day ingredients and flavours served all day in the setting of an elegant Hong Kong tea room.
Dim Sum Library blends east and west into their cuisine. Must-try dishes are the Dan Dan Xiaolong Bao, Black Truffle Har Gau Shrimp Dumpling, Wok Tossed M9 Wagyu Beef (very briefly, Wagyu is the beef from 4 breeds of Japanese cattle. Alos bred in Australia, M9 is the highest grade of Wagyu beef produced in Australia. Their gradings run from M1-M9) with Wasabi & Garlic Sauce and of course Steamed Hokkaido Scallops with Garlic.
I suggest making a reservation as the locations in Elements mall is very popular.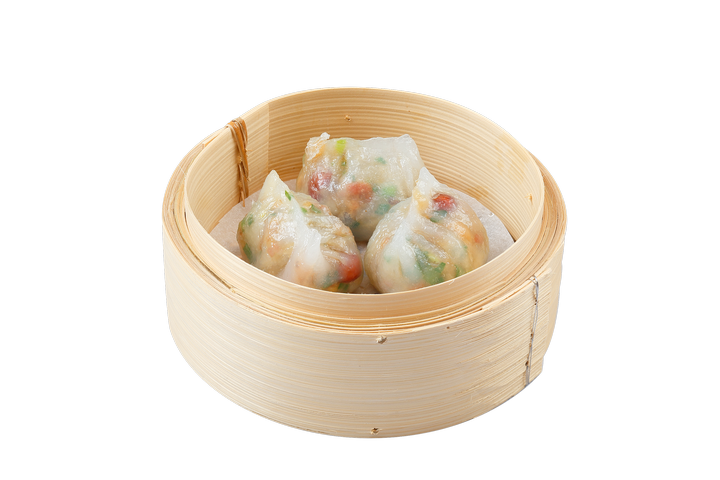 Possibly the cheapest Michelin star restaurant in Hong Kong, Tim Ho Wan has six locations in Hong Kong. Regardless of the time, be prepared for long lines. Service is quick so while away your time looking at the menu and choosing what you plan on eating during the wait for a table.
Popular dishes are Baked Pork Buns, Steamed Dumplings Chiu Chow Style (with prawns and pork), Steamed Fresh Shrimp Dumplings, Baked Buns With BBQ Pork, Pan Fried Leek Dumplings, Supreme Soy Sauce Fried Noodles With Sprouts, Steamed Egg Cake apart from Rice Rolls with stuffed with your choice of meats.
Tim Ho Wan has gone international too, with over 20 outlets in 9 countries including Hong Kong, Taiwan, Singapore, Philippines, Thailand, Indonesia, Malaysia and Australia.
CHINESE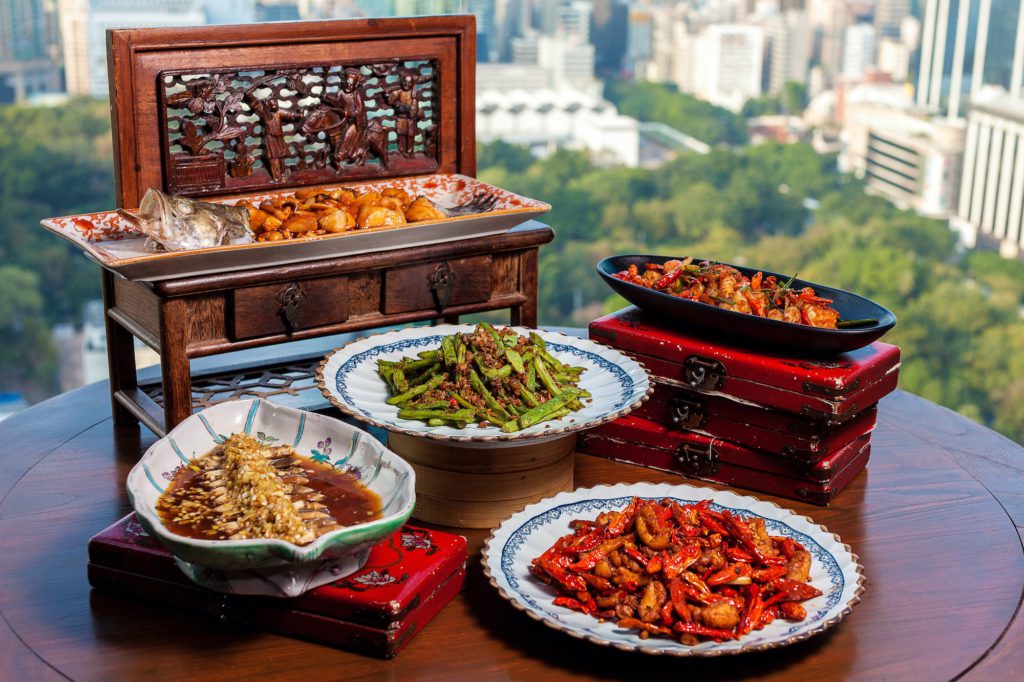 Another stunning restaurant which serves up Sichuan cuisine, with fantastic views of the Hong Kong skyline and harbour.
Mostly visited by tourists, this restaurant features a fantastic cocktail menu and wine list as well. I would often go for their Feng Wei brunch on Sunday from 11.30am to 3.30pm where one can indulge in their best dishes served along with a free flow champagne, cocktails and wine package.
For appetisers, try their Green Asparagus Dressed with White Sesame, Crispy Eggplant Tossed in Fermented Bean, Ma La Spicy Prawns, Black Pepper Crab with Garlic, Spotted Grouper in Spicy Black Bean Sauce, Sichuan Chilli Pepper Chicken and of course their Cripsy Deboned Lamb Ribs which are marinated for 24 hours, braised and then deep fried. For mains, Chilli Fried Yunnan Termite Mushrooms with String Beans, Kung Po style Iberico Pork with Cashewnuts, Ma Po Tofu, Egg White Fried Rice with Crab & Green Asparagus are dishes to try. A small Dim Sum menu is available too.
Hutong also features Red Lantern Evenings menu which features some of their signature dishes at a fixed price per person. A free flow drinks package is available too.
Reserve well in advance for their Sunday brunch.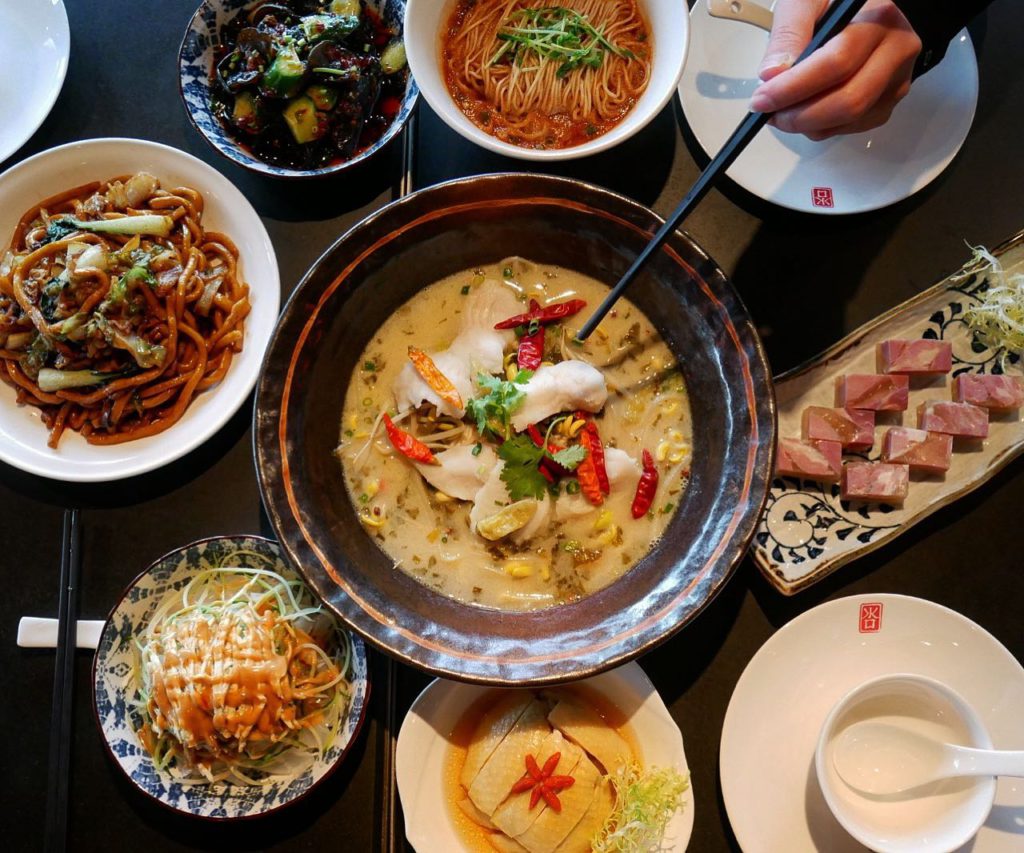 My mouth is watering already just thinking of the food at Qi – Nine Dragons! As I mention in the piece on Hong Kong island, no visit to Hong Kong is complete for those who love spicy food without eating either at Qi – House of Sichuan or Chilli Fagara on HK Island. Qi – Nine Dragons is the sister restaurant of Qi – House of Sichuan and located on Peking Road in Tsim Sha Tsui, Kowloon.
You will just love the numbing and burning flavours of the food served here. Their authentic Sichuan dishes reflect the "seven flavours of Sichuan" – spicy, aromatic, sweet, bitter, sour, peppery, and salty. Portions are large and value for money. Make sure you have a chilled beverage handy as some people really can't handle the numbing flavours!
I would regularly order try their Hot & Sour Soup, Sugar Glazed Ginger and Scallion Beef, Sizzling Eggplant with Shredded Pork, Sauteed String Beans with Chilli, Chili Fried Tiger Prawns, Sizzling Diced Chicken, Braised Mandarin Fish Fillet in Chili Oil Soup and Egg Fried Rice. I tend to order all the dishes at one time so that there is a combination of dry and gravy dishes.
Qi – Nine Dragons also has a separate vegetarian menu and a very reasonably priced set lunch menu.
Indian Sub Continent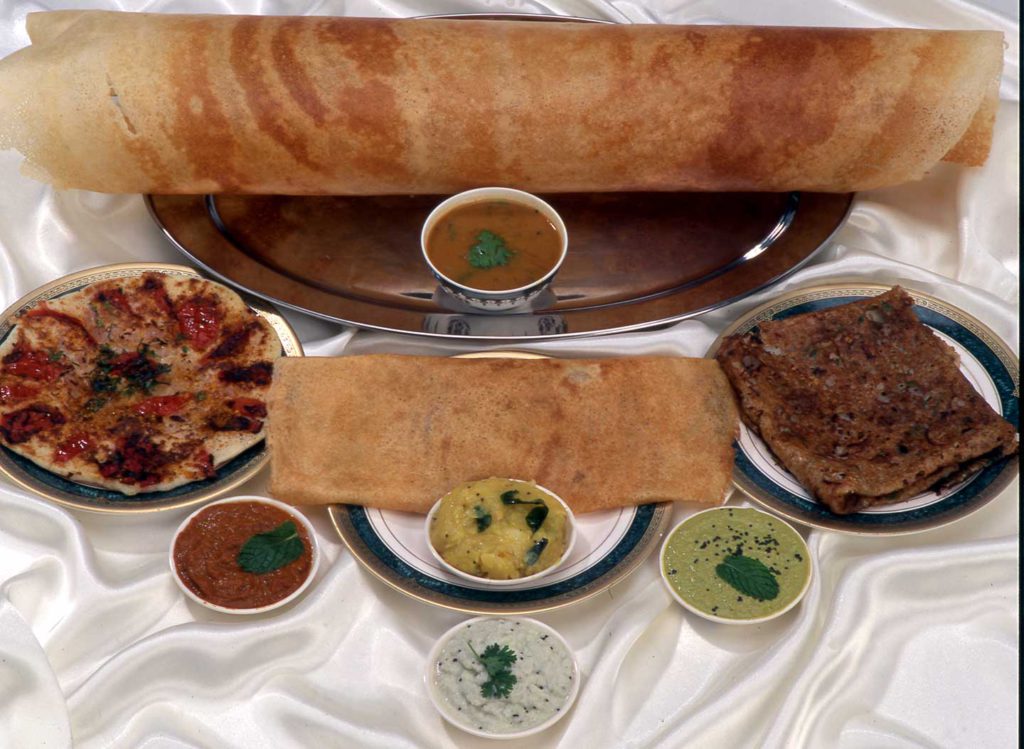 After all these choices, if you're still craving Indian food then head to Sangeetha. Possibly the best South Indian vegetarian food you would get in any part of the world, including India! Sangeetha is part of a group with over 45 branches worldwide.
Don't go by the décor; nothing fancy or worth writing home about. Sangeetha is my "go to" restaurant for the South Indian fare and possibly the best I've eaten anywhere. Their idlis are soft, medu wadas perfectly fried and dosas super tasty. Their Chennai Filter Coffee is fantastic too!
They also have a North Indian and South Indian thali which is very reasonably priced.
Knutsford Terrace
Knutsford Terrace is the Lan Kwai Fong and Wan Chai of Kowloon. This area consists of a strip of bars and restaurants inhabited more by locals than expats.
I prefer sitting on the outdoor terrace area, with bars offering fantastic happy hours and bar food.
There are numerous bars to choose from with an International flavour, so check out the menus and decide for yourself the vibe you're looking for.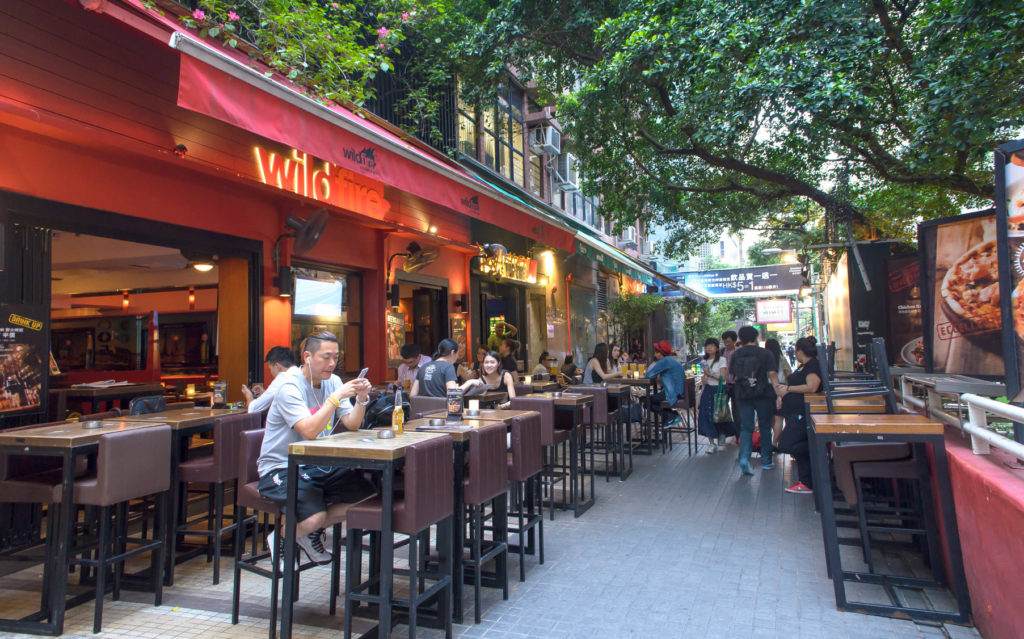 If there are any cuisines not mentioned in this article which the reader would like recommendations on then please feel free to email me at sanatpatel@gmail.com. Do check out my guides on Hong Kong's local and international food scene.
Travel Update : Please note that there could travel restrictions for international travellers to Hong Kong because of the ongoing pandemic. Before travelling, please always check the latest government advice about COVID-19 travel restrictions in your destination.
For latest travel news and updates, food and drink journeys, restaurant features, and more, like us on Facebook or follow us on Instagram. Read more on Travel and Food Network