Europe hearts its sweets, and this love affair with cakes, tarts, and other desserts has been going on for quite some time. So we have put together 11 soul-warming European desserts to keep your sweet tooth satisfied all month long.
1. Tarte Tatin | France
If you've not been to France then the closest encounter you may have had with this famed French dessert, Tarte Tatin is either on MasterChef Australia or in the pages of Martha Stewart's recipe book. This French classic turns the Puritan plain apple pie on its head. Instead of soft clouds of sweetly sour fruit tucked beneath a comforting blanket of biscuity pastry, the tatin brazenly displays its wares, stickily caramelized and decadently buttery, on the outside – the humble base reduced to a mere vehicle for the apples in their sugary finery. Also always ask for a generous dollop of tangy crème fraîche. For an even more enhanced experience, just as you are about to dig in, close your eyes and reminisce one of the most memorable lines from the 1942 classic Casablanca, "We'll always have Paris". Now we don't know about Paris, but we guarantee, we'll always have Tarte Tatin!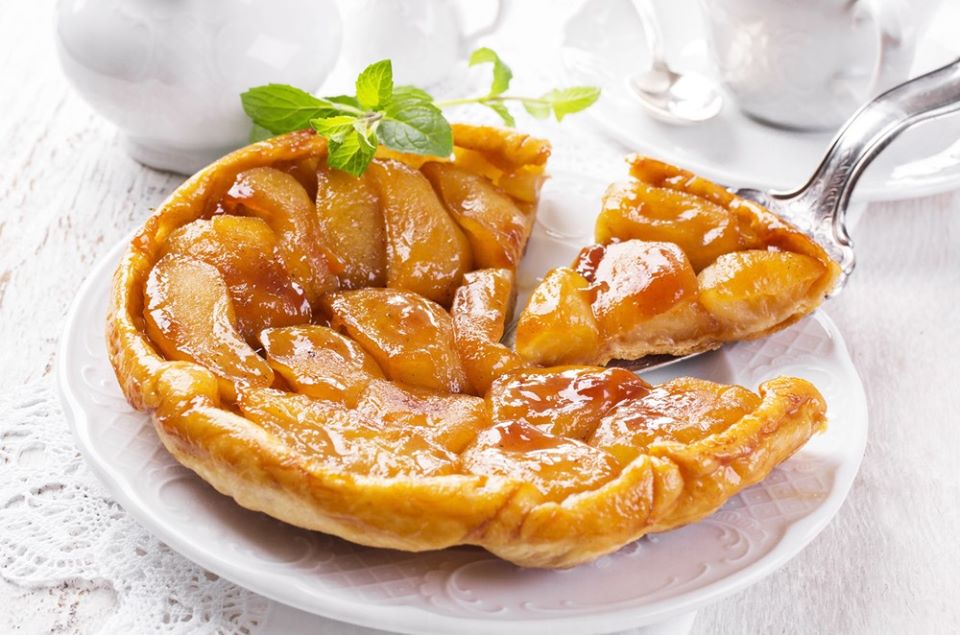 2. Gâteau Fondant au Chocolat | France
From the breathtaking art and architecture s to incredible sunsets over the Seine, looking out of your window in Paris is more like looking at a Monet. Now with that background, imagine slicing into a warm round of gâteau fondant au chocolat – "melting chocolate cake" in French to release the slow flood of chocolate from the interior. This dark and rich cake is an act of time and temperature – serve too early and it's a sticky pool of hot cake batter; serve too late and it's a brownie. When the balance is perfect, however, the treat blends the tender bite of a chocolate cake with the pleasure of a melted chocolate bar. In the 1990s, the cake became a menu star as a lava cake or molten chocolate cake. This classic dessert oozing with love in every bite remains one of the world's most sophisticated ways to end a meal.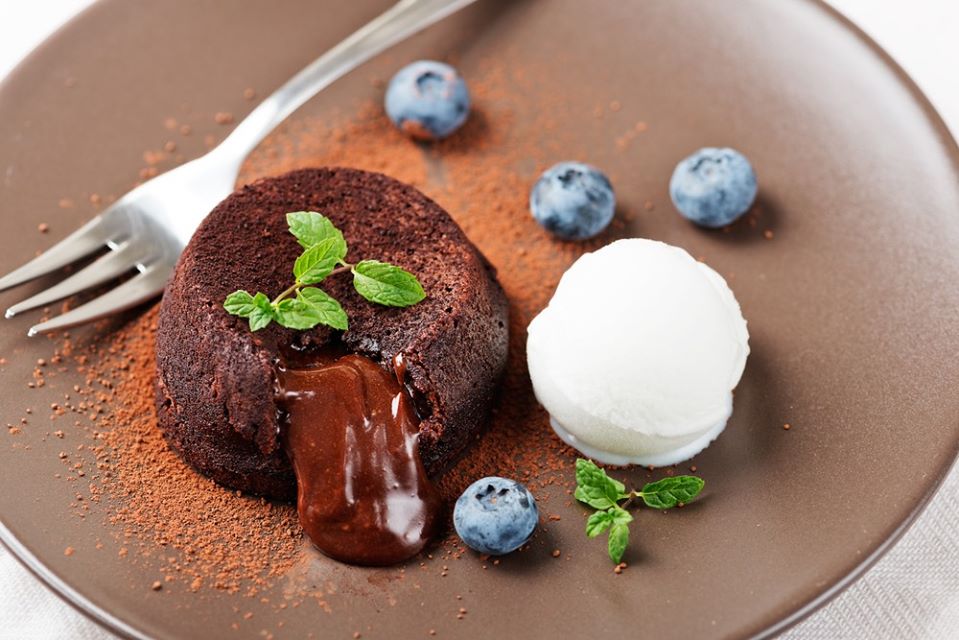 3. Pastéis de Nata | Portugal
Imagine a deliciously crispy and flaky pastry shell, filled to the brim with a sweet, creamy custard centre. If that doesn't melt your heart with warmth and make you blush, we don't know what will. Best served warm with a light dusting of cinnamon, it's impossible to restrict yourself to eating just one Pastéis de Nata – a traditional Portuguese custard tart, especially if you're holidaying in Portugal! These little pieces of delight were first created over 300 years ago in Belem. While the original recipe remains a secret, almost every bakery in Lisbon has tried to recreate it, but each recipe has its own quirks and tweaks making it worthy of being featured as one of the best desserts from around the world. And if Portugal seems a little too far, get on a flight to Macau where we recently sampled these lovely sweet treats. We guarantee, you won't be disappointed!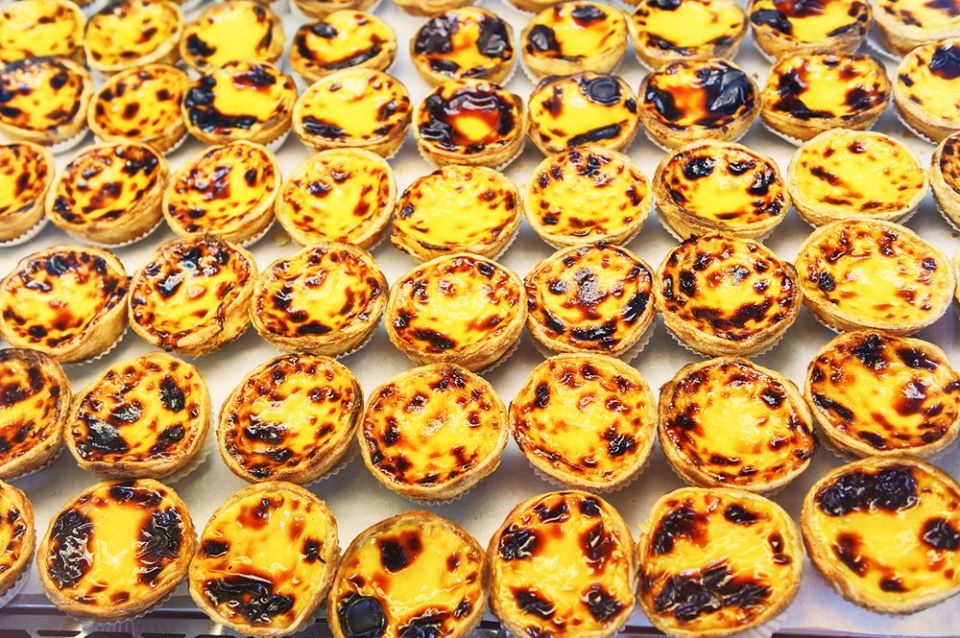 4. Lemon Tart | France
A crisp buttery crust with smooth tangy lemon custard. That is all you need to recreate this utterly iconic French dessert – a Classic French Lemon Tart. A slim layer of lemon cream fills this classic French tart, whose flavor balances rich butter, the acidity of lemon juice and the bite of lemon zest. The crust, with a texture that's similar to a shortbread cookie, retains a fatty crunch that's an ideal contrast to the silky filling. The original French "Tarte au Citron" is meringue-less, and simply allows the bright yellow filling to shine on its own and when perfectly executed the result is dessert heaven. This classic French lemon tart is the quintessential French tart, found at patisseries and cafes year-round. So the next time Life throws lemons, bake a tart or even better just eat one.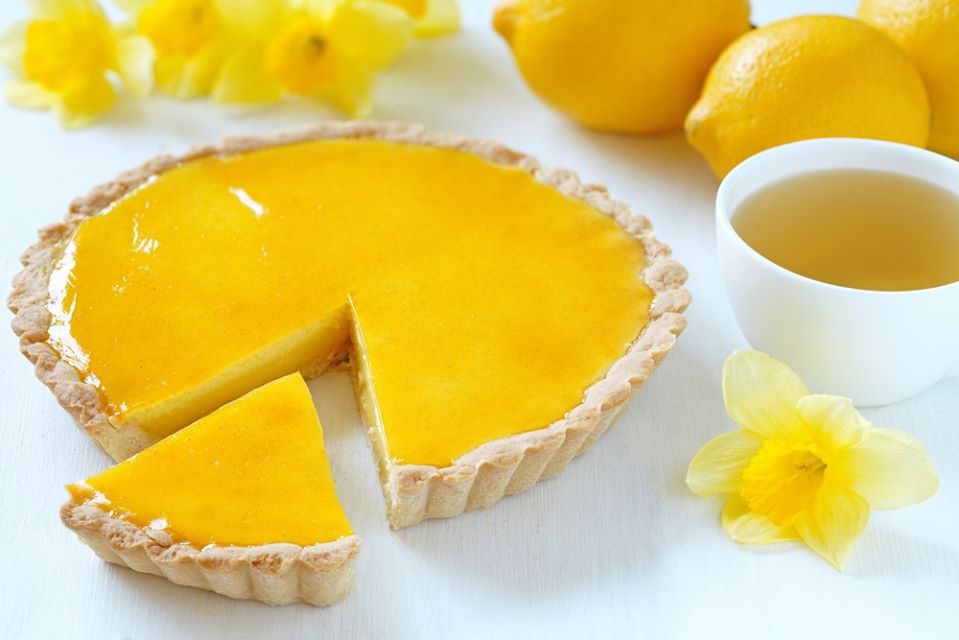 5. Medovik | Russia
Medovik, honey cake, has long been one of the most popular desserts in Russia. A touch of honey infuses an aromatic lilt into the slender layers of this cake. In between the cake layers, which can be stacked as high as 10 layers are honey flavored soft cookie dough, filled with a lightly sweetened sour cream frosting. Variations on medovik differ widely, but the most popular take incorporates one of two very Russian ingredients into the sweet filling. Some use the rich sour cream that adds flavor to some of Russia's most comforting foods, from borscht to blini. Others get their flavor from sweetened condensed milk, which became an icon of Russian cooking during the Soviet era when fresh milk could be hard to come by. Just one bite is enough to make you sway to Abba's "Honey honey, how you thrill me, a-ha, honey honey. Honey honey, nearly kill me, a-ha, honey honey"!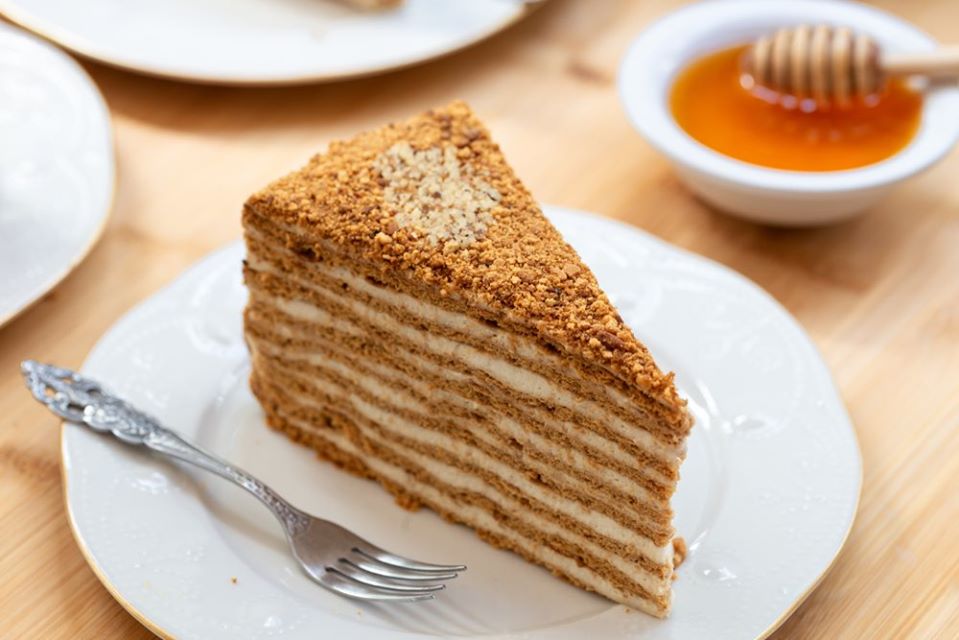 6. Gelato | Italy
When we think of Italy, we think of pizzas and pasta. However, dive into a creamy chocolate gelato or a crunchy stracciatella, and you can watch your whole palate open up to the explosive desserts scene in the world's living art gallery. Gelato, a denser version of ice cream, has a higher proportion of milk and a lower proportion of cream and is churned at a slower rate than ice cream. When you uncover the world of gelato, you can be sure that these 'artigianale', meaning hand-made, are made using only the freshest ingredients. Here you'll learn that hand-made, all-natural banana gelato is white like the fresh fruit and not yellow. It's all about seasonality and techniques handed down through generations that make gelato so special. Whether you're sampling the delicious, contemporary flavors that are churned out daily in Caparina or whether you indulge in some gluten-free, artisanal options at Vivoli, you'll immerse into traditions that hint of Rennaissance Florence, where gelato was rumored to have been invented. From hole-in-the-wall spaces entrenched in Italian history to family-owned cafes, the recipes are somehow interlinked and yet personalized to tell a unique personal story of the makers against the larger backdrop of the history of this European country.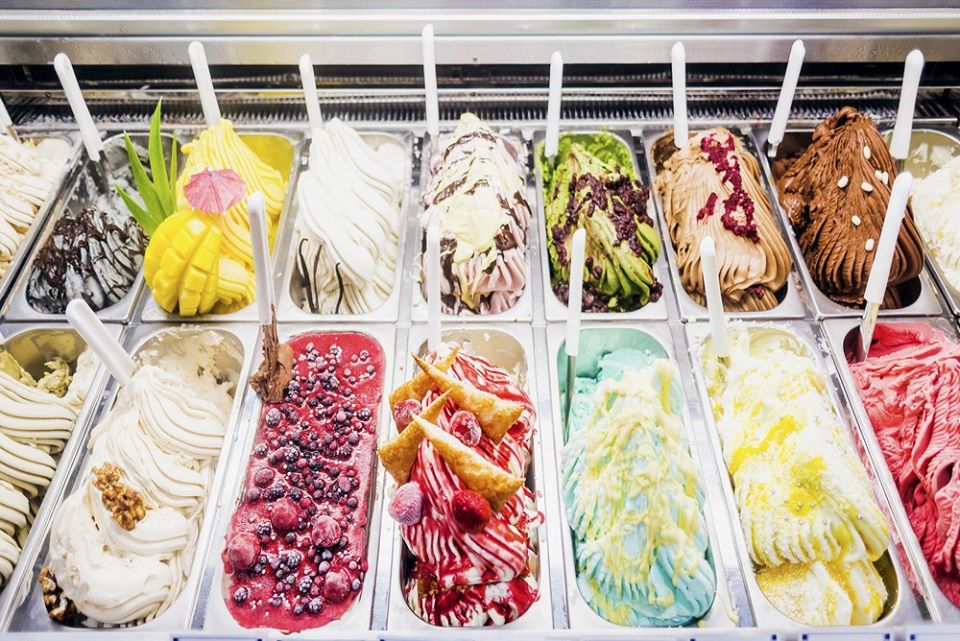 7. Churros | Spain
You know that feeling of waking up and realizing it's the weekend or going hungry for days, then cramming your mouth full of warm buttered toast. That's how we feel, when anyone says the word Churros. Traditionally deep-fried dough sticks, Churros are an institution in Spain. Apart from being one of Spain's best loved sweets, Churros are also popular as a mid-morning snack (merienda), a festival treat, an after clubbing pick-me-up or a warming indulgence on a cold/wet day. They are made from a choux-like pastry, piped through a star-shaped nozzle into hot oil where they're fried until golden brown and then sprinkled with sugar. They are traditionally eaten for breakfast, dipped or drizzled with hot chocolate. Over time Churros have become really popular in Latin America, particularly Mexico, Colombia and Guatemala. You're bound to find them served by street vendors or in cafes in each of these countries.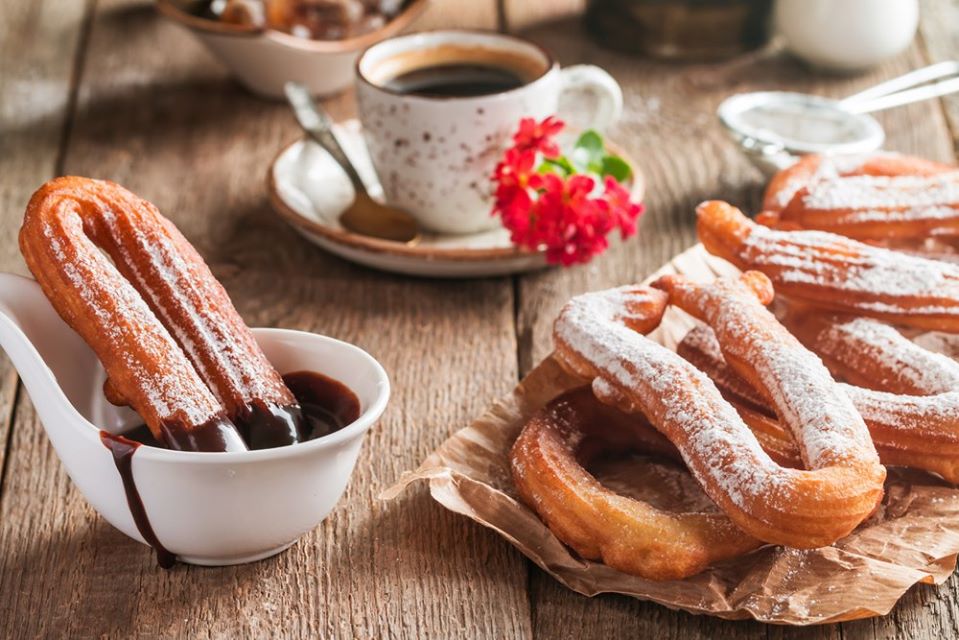 8. Cardamom Buns | Sweden
Deep-blue archipelagos; Northern Lights; High Street Fashion; Multifaceted Culinary Scene; Sweden is a Nordic dream date. But what's going to "Have You at Hello' at least as per many bun aficionados is Sweden's favorite Cardamom Buns (sweet and tasty rolls with warm and bright flavors of cinnamon and cardamom spices combined). They are best enjoyed as a part of Fika, the coffee break that comes twice daily in many Swedish workplaces. While a freshly baked cardamom bun is a memorable treat, it's also a simple and comforting one. In a classic recipe crushed cardamom seeds are stirred into lightly enriched, yeasted dough, and then rolled up with a sweet layer of sugar and spice. For the perfect fika, whip up a batch of cardamom buns, brew some strong coffee, and call a friend, since the iconic Swedish coffee break is as much about talking as it is about treats. This Winner Takes it All!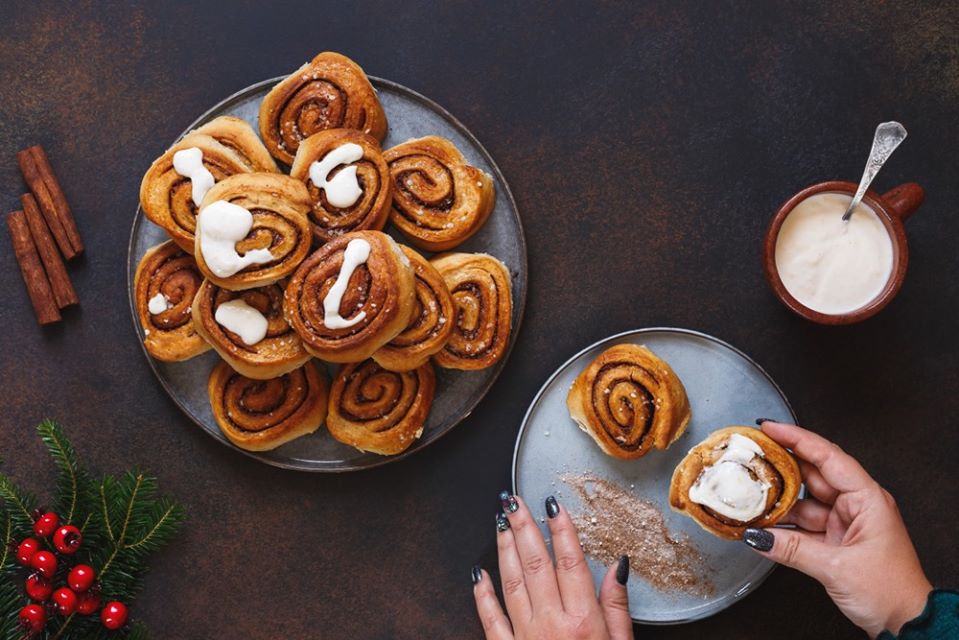 9. Quetschentaart | Luxembourg
Quetschentaart (also known as quetscheflued) is a Luxembourgish damson plum tart that is traditionally prepared during autumn when damson plums are in season. To make the tart base, flour, sugar, butter, salt, and eggs are combined into a firm dough that is then rolled out and tucked snugly into a buttered tart tin before it is finished with slices of fresh damson plums and baked to perfection. The tart can optionally be dusted with powdered vanilla sugar for extra flavor and a pleasant aroma. A dollop of whipped cream, creme fraiche, or even a scoop of ice cream goes perfectly with this sweet fruit tart. Despite being a tiny country, Luxembourg has a cuisine that is wholly its own, German and French influences notwithstanding. The original quetschentaart recipe comes from a mid-20th century cookbook written by Ketty Thull, who is referred to as the 'grand dame of Luxembourgish cuisine'. Since the original recipe was so good, it remains unaltered to date.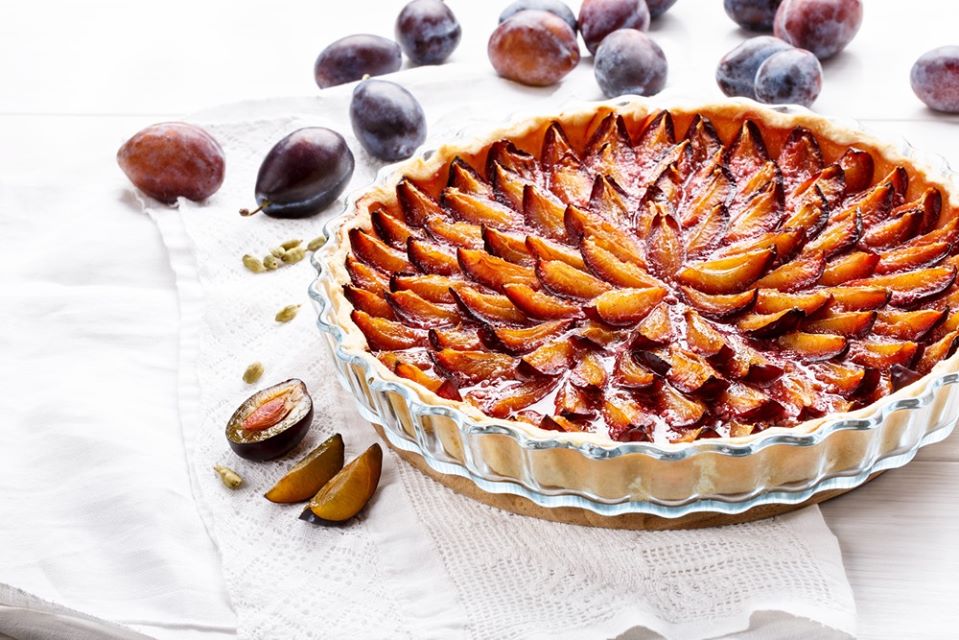 10. Esterhazy Torte | Hungary
This popular Hungarian dessert is said to have been invented by Budapest confectioners in the 19th century. named after a member of the Esterhazy dynasty. For this elegant cake, slim rounds of almond meringue are piled high between stripes of chocolate buttercream, and then topped with a marbled spiderweb of chocolate and vanilla fondant. Today, it is one of the most popular desserts not only in Hungary but also in Austria and a number of other Central European countries.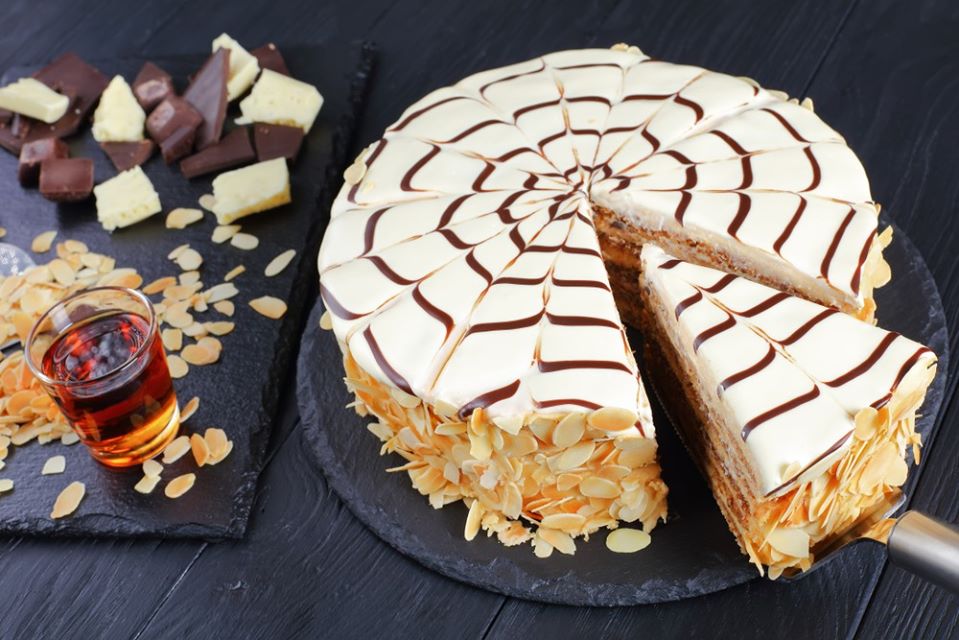 11. Crème Brûlée | France
From French patisseries to the MasterChef Australia kitchen, if there's one dessert that's inspired every pastry chef in the world to try their hands on, it's Crème Brûlée. The art of the appeal of preparing creme brulee is probably the fiery drama of burning the sugar topping. Shiny, burnt sugar tops this creamy dessert, and each bite should blend a bit of crispy caramel, burned just to the very edge of bitterness, with the aromatic flavor of vanilla custard. Often made using pure cream, creme brulee is among the richest of all the custard desserts, and it must be gently cooked in a water bath to prevent curdling and overbaking. Just one spoonful with make you break into Deff Leopard's "Pour some sugar on me Ooh, in the name of love"!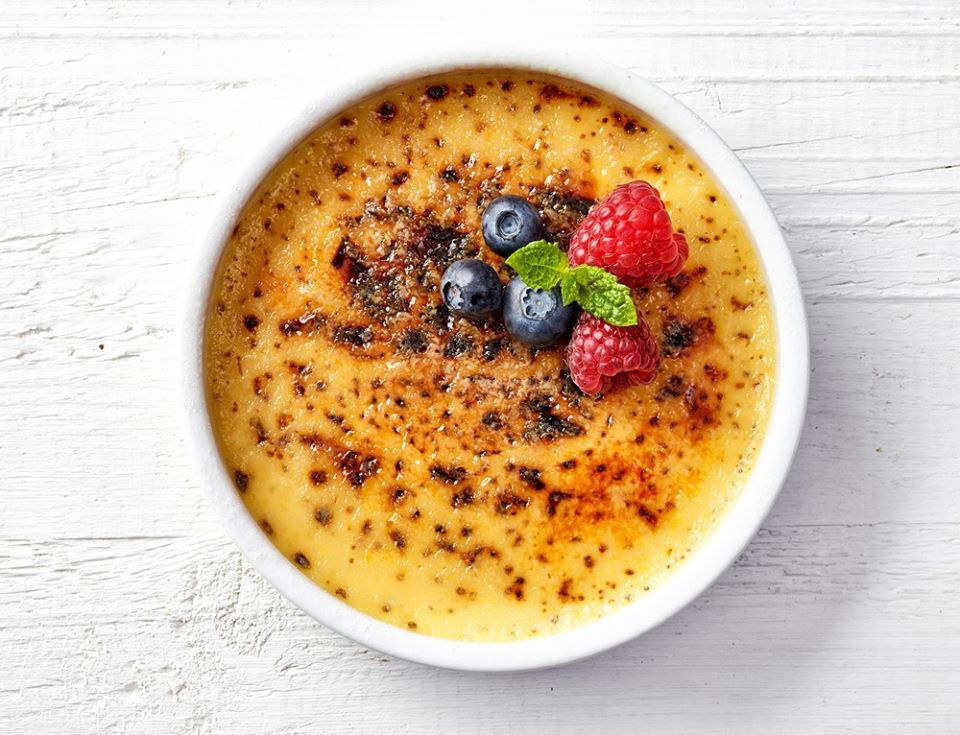 For the latest travel news and updates, food and drink journeys, restaurant features, and more, like us on Facebook or follow us on Instagram. Read more on Travel and Food Network
Trending Now : TFN 2021 Guides
Lisbon Travel and Food Guide 2021
Discovering Budapest : Your Ultimate 2021 Travel Guide