Looking ahead to 2022, one thing seems clear: It is the year of the bucket-list vacation.
While the pandemic has brought our journeys to almost a standstill in the past 2 years, it has not dampened our curiosity. In the new year—with the promise of a return to travel—we are eager to share these 22 timely tales of timeless places that will define our future itineraries.
In the coming months, as the world continues its return to travel, we'll be unveiling a whole new series of stories, videos, and travel and food guides for turning our 22 Best Places to Travel list into your travel reality, whether in 2022 or further in the future.
We hope our list of the new year's most important places will inspire you. We look forward to seeing you out in the world soon!
1. US National Parks
Grand Teton, Yellowstone, Grand Canyon, Zion, Bryce – magnificent natural wonders that attract lovers of the great outdoors, history buffs and would-be cowboys are just a few of the reasons that National Parks in the United States, should top your list of where to go in 2022. The splendor of the Old West, from the peaks of the Grand Tetons, bubbling mudpots on a Yellowstone National Park tour, spires of Bryce Canyon, and the steep red cliffs of Zion National Park. Cap it off with a relaxing float down the Snake River and a train ride into the heart of the Grand Canyon.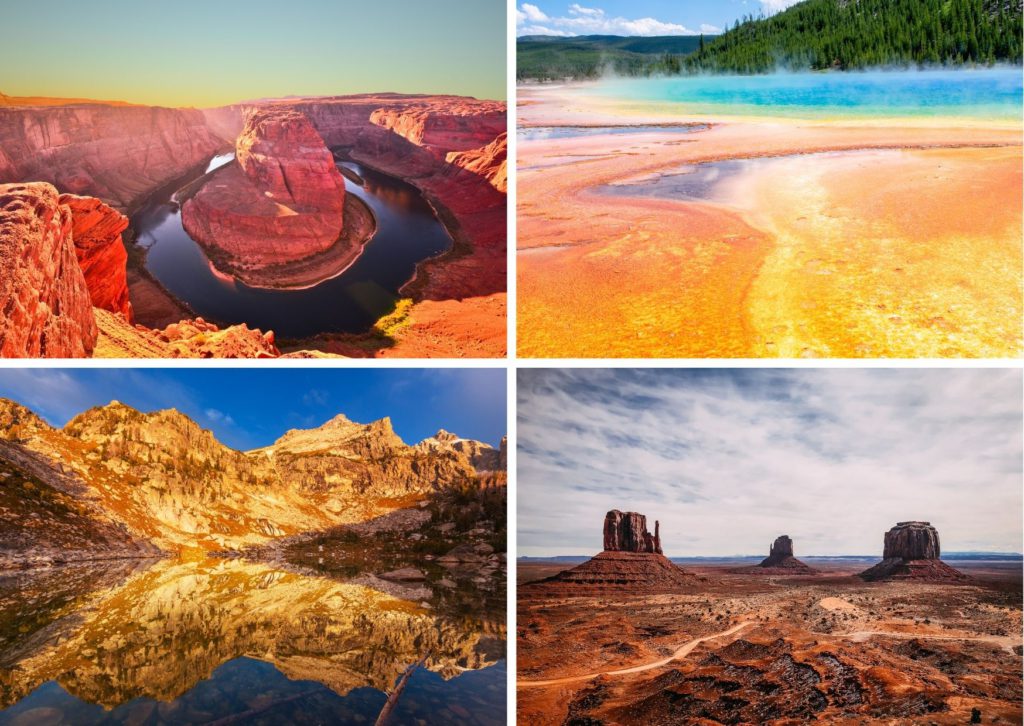 2. Iceland
Surreal natural landscape can be found over in Iceland's bubbling lava fields. This unique environment becomes more accessible in the summer months, allowing visitors to explore the volcanic craters and rock formations, boiling lava flumes and a turquoise hot-water caldera lake. Iceland is also one of the best places in the world to see the aurora borealis, or northern lights. You can see the Northern Lights from late August to May, but it's best to visit between October and April.
3. Canada
From extreme adventure like skiing, surfing, hiking to black-bear spotting and from Northern-lights sighting to eclectic cuisine, Canada has a diverse and rich culture. Nature lovers take solace in the mesmerizing Canadian Rockies, glaciers, waterfalls and Atlantic or Pacific coastlines while chic palates explore the exotic restaurants including Michelin-starred restaurants and hole-in-the-wall mainstays alike and night crawlers find vibrant club scenes in Toronto and Vancouver.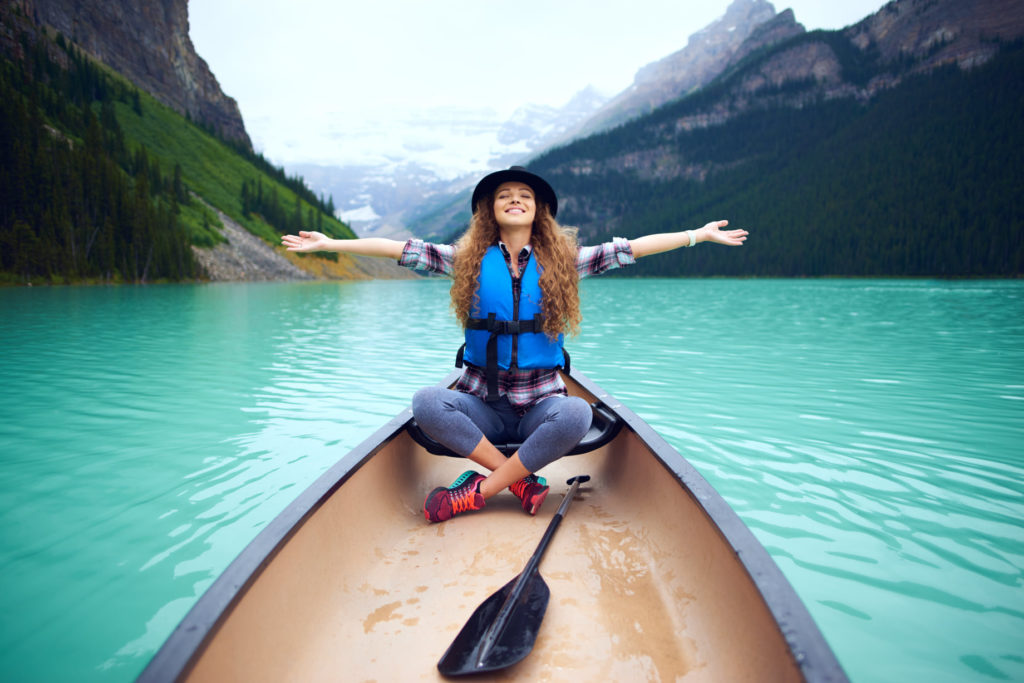 4. France
World-class art exhibitions, elegant chateaux, towering cathedrals, medieval villages, glamorous stretches of coast and endless tangles of wine-producing vines, the bistros, boulangeries, patisseries and fromageries are reason enough to fly into France. With any luck, corks will be popping in June 2022, when the city of Bordeaux will host Bordeaux Wine Week for the first time, combining events dedicated to French and international wines and spirits.
5. New Zealand
Who doesn't wish to plan the "Otherworldly" escape – a term often applied to New Zealand's eye-popping, Hobbit-friendly landscapes? Plus, with some forest therapy in Waiheke, or some star-gazing on Stewart Island, the world is still wide and wonderful and this country serves nature up on a heaping platter with rich ties to local Māori culture and history.
6. Costa Rica
Costa Rica is one of the most biodiverse countries in the world. With a staggering 29 national parks, the Central American nation's rugged topography, dense rainforests and steaming volcanoes give way to mangrove swamps and miles of secluded tropical beach. From exploring the plush rainforests and white-sand beaches to enjoying a variety of adaptive adventures like surfing and zip lining, Costa Rica is a country waiting to be explored for those who love to travel responsibly.
7. Britain
With a coastline alongside the "timeless treasures" of its historic castles, cathedrals, quaint villages and rolling countryside and from Shakespeare's theatrical roots and mystical Stonehenge to the fresh air and rugged outdoors of the Scottish Highlands, where you can learn all about the locals' favourite drink at a traditional whisky distillery – Britain's appeal as a vacation destination remains undimmed.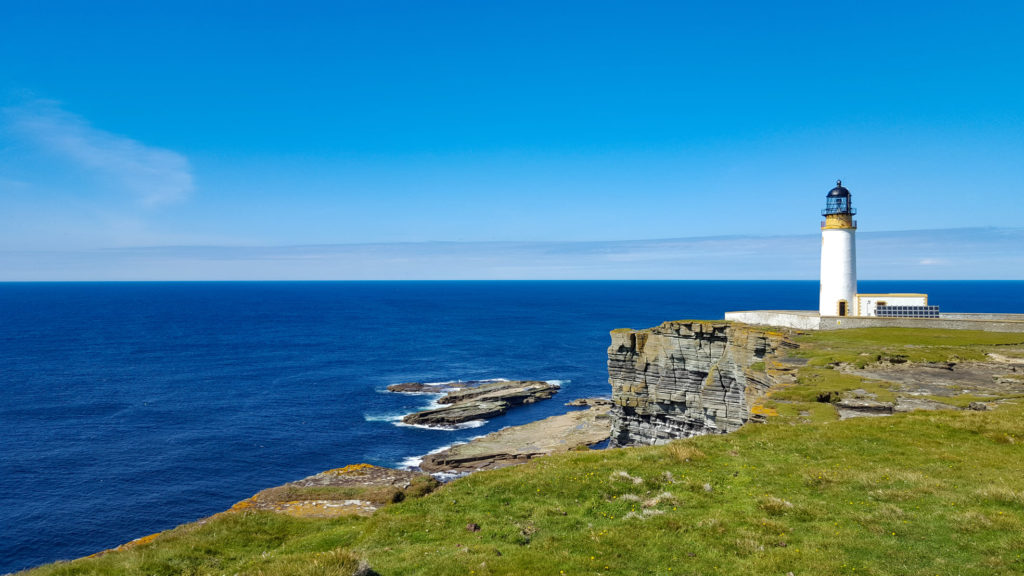 8. Italy
Italy has a way of capturing the heart of travelers unlike anywhere else on Earth. Perhaps it's the landscapes, from the towering Alps and Dolomites to the glamor and grandeur of the Amalfi Coast and from the ancient treasures of Rome to Renaissance Florence and everything in between. Maybe it's the cuisine, whether it's seafood in Sicily or pasta e patate in Naples.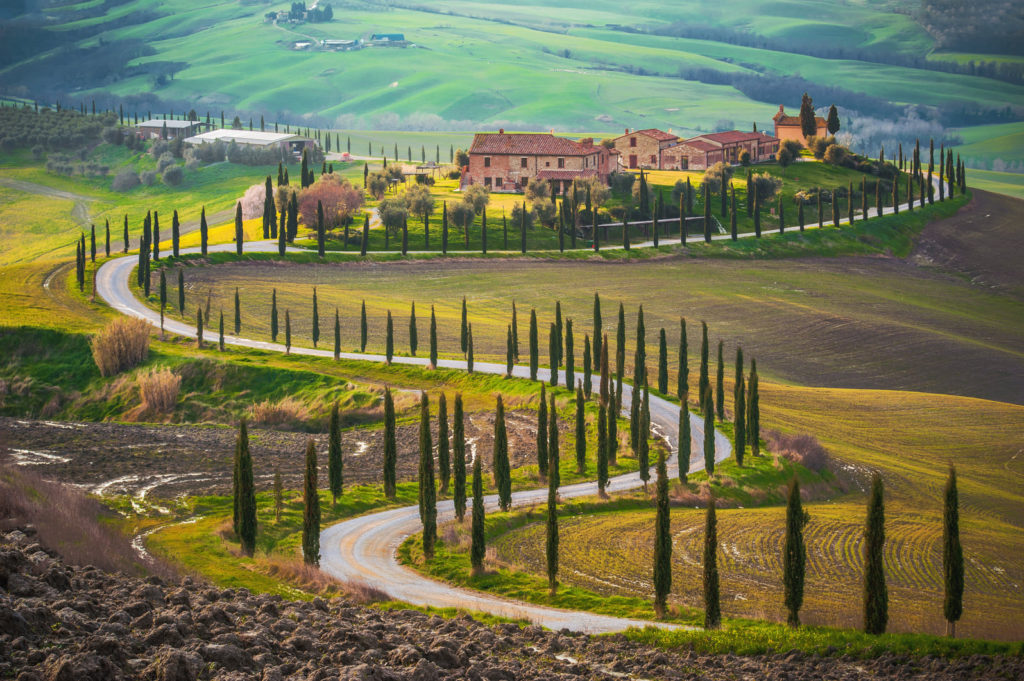 9. Spain
Few countries can match the allure of Spain. Spain's long history coupled with marvelous art and architecture pulls in tourists from around the world to Barcelona, Madrid, Grenada and Seville. Foodies and wine buffs, meanwhile, have plenty of options, with fabulous Rioja in the north and Andalusia to the south just two of the country's gastronomic hotspots.
10. Switzerland
From the magnificent Matterhorn and the astounding Staubbach Falls to the turquoise waters of Lake Brienz, everywhere you look, the scene changes each time, dramatically rendering in different technicolour shades, depending on the time of day or night depicting a diverse, epic, and stunning landscape. You can experience of Switzerland's diverse culture through its food, language, and its people with the locals taking pride in introducing you to their beautiful villages, the wonderful train rides, delectable fondues, ski trips and chocolates!
11. Australia
From Sydney's Opera House and the Great Barrier Reef to the seemingly never-ending Outback and the tropical rainforests of Queensland, Australia's classic yet spectacular sights are worth the journey all by themselves. Plus, Sydney's huge natural harbor – a playground for city dwellers, and Melbourne's food and coffee scenes are a match for anywhere in Europe and North America.
12. Morocco
Rainbows of color, spice-market smells, an urban orchestra of sounds – the North African country mixes Middle Eastern magic, Berber tradition and European flair. Whether it's that view of Spain, clear across the Med, as you sip tea at Café Hafa in Tangier or the fine-dining institutions and bustling food stalls serving the best Moroccan food in Marrakech – Morocco's the kind of place you visit once—and immediately know you'll be back.
13. Antarctica
With the cancellation of the 2021-2022 Antarctic cruise season, there is a lot of pent-up desire to make our biggest travel dreams come true. Striking white desert, with its dramatic, snowy peaks and vibrant turquoise waters, as well its exotic wildlife, including Emperor penguins and Weddell seals, is truly a once-in-a-lifetime experience that makes the seventh continent on the top of many travelers' bucket lists.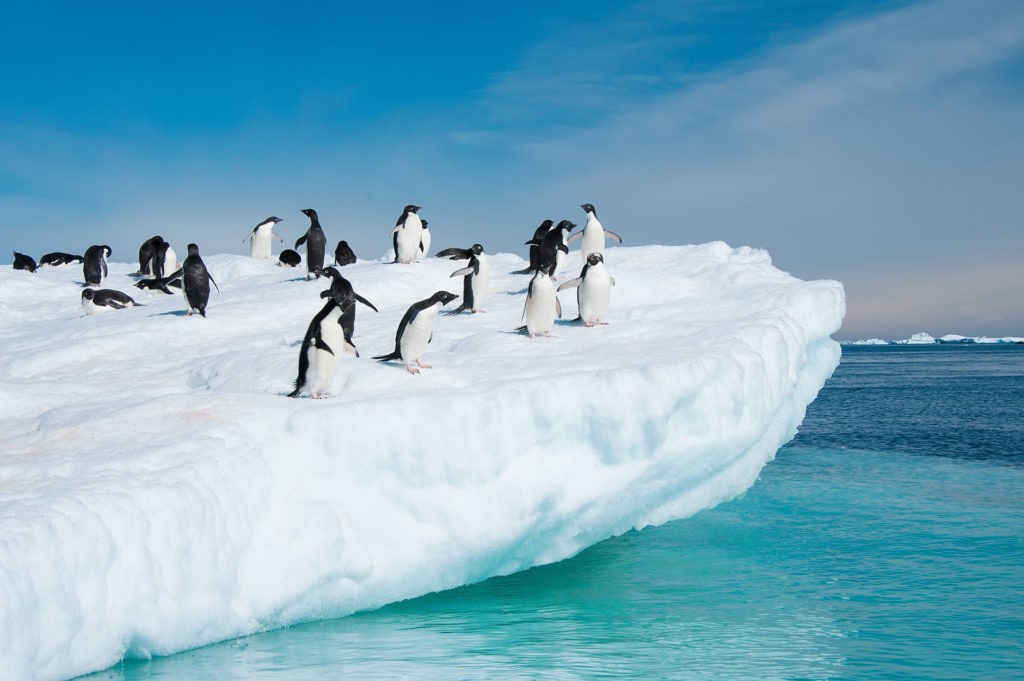 14. Maldives
IfTurquoise Waters, white sand beaches, world-class dining, incredible adventure like swimming with turtles, sailing and scuba diving were'nt reasons enough to visit Maldives, then just the fact that throughout the pandemic, Maldives managed to keep its borders open more than most thanks to the built-in social distancing offered by its luxurious resorts made it the most visited destination of 2021.If you need additional incentive to cross Maldives off of your bucket list in 2022, then this year will also mark a world's-first country-wide loyalty program: the Maldives Border Miles program that will allow visitors to earn points based on how often they visit and how long they stay.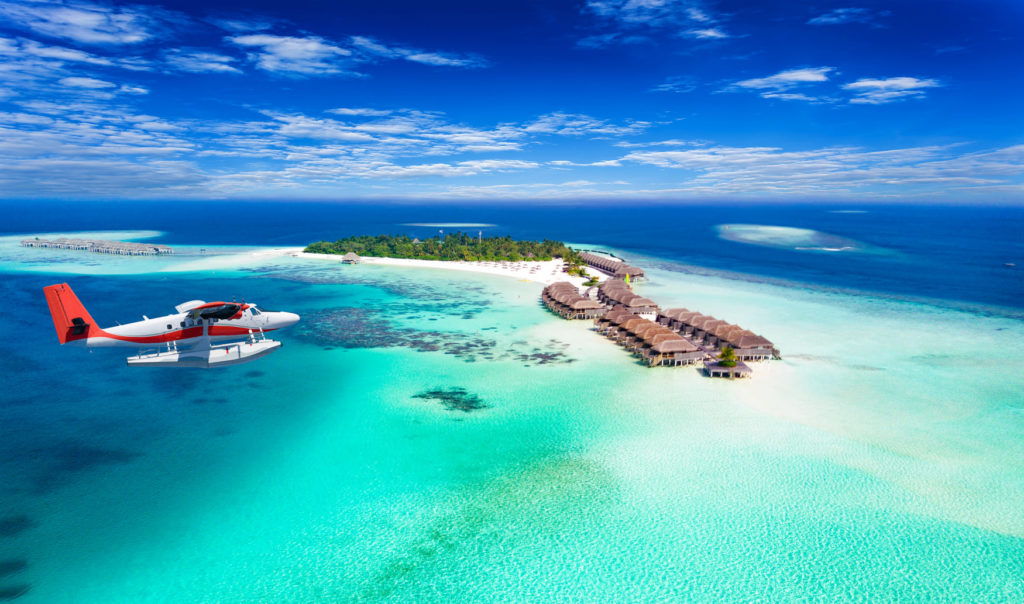 15. Dubai, UAE
The glitziest of the United Arab Emirates, Dubai is currently welcoming almost all global travelers and with thorough safety checks and protocols, it is one of the safest destinations to visit in 2022. Also, with new attractions like Museum of the Future, Arena Games, a recent multiplayer VR (virtual reality) gaming centre, Deep Dive Dubai — officially the deepest pool in the world, Infinity Des Lumieres a "one of its kind" art gallery, The View at The Palm, being the highest point on the man-made island gives you more reasons to visit Dubai apart from world-class shopping.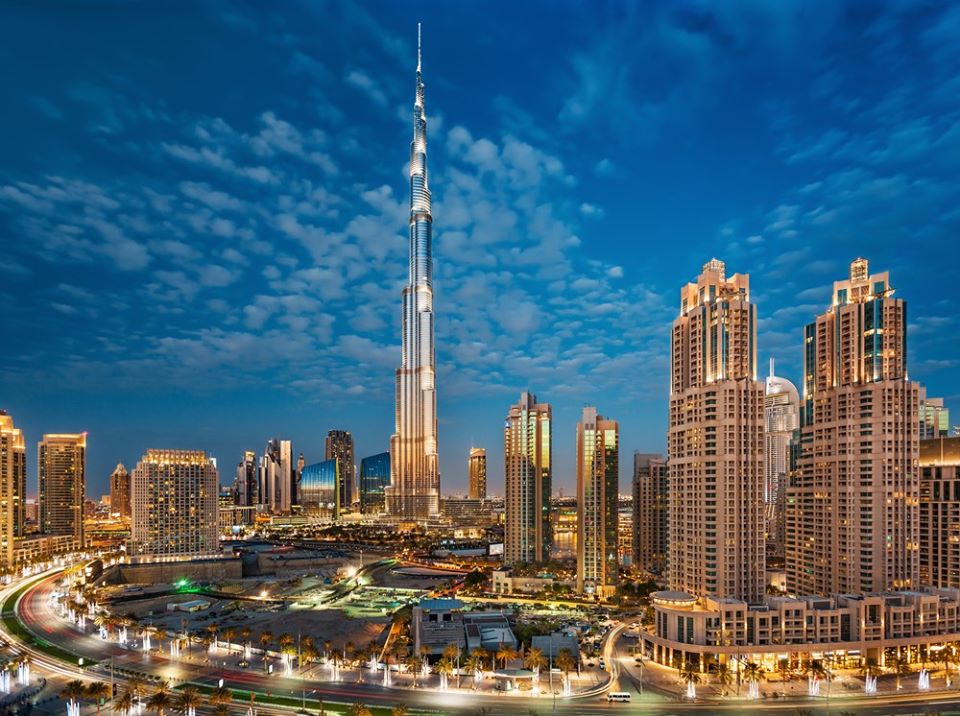 16. St Petersburg, Russia
Defined by world-famous State Hermitage Museum and palatial European-style architecture, Russia's former imperial capital needs little introduction. Today, the city is most popular for the so-called "White Nights" of midsummer. Thanks to its northerly latitudes, the city barely sees any darkness during the summer season, and the streets are teeming with visitors around the clock. During winter, tourists turn to St. Petersburg for skating in parks, cross-country skiing and flock to the heart of the city, to witness the snow and ice transform historic buildings, bridges and canals into spectacular scenes that evoke classic Russian literature.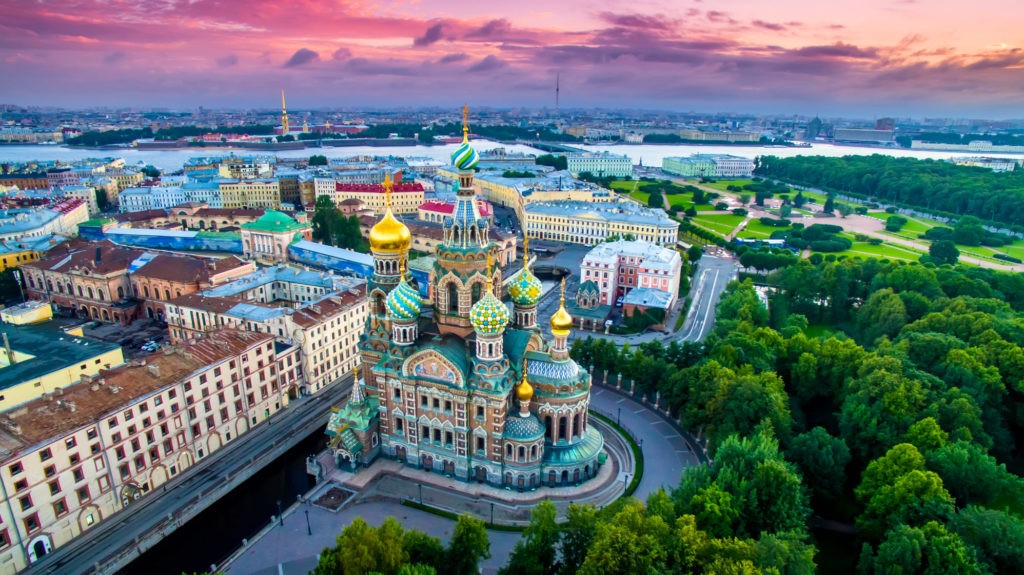 17. Johannesburg, South Africa
Ever since its inception as a gold-rush town in 1886, Johannesburg has been a destination for a continent of dreamers arriving with stars in their eyes—if they can make it there, they'll make it anywhere. The dynamic, sprawling metropolis is South Africa's financial capital and also home to booming arts, music, and fashion scenes. Plus, the city has lately been racking up some serious culinary experiences making it top the list of destinations for food lovers.
18. San Francisco, USA
San Francisco is the cultural, commercial and financial center of the state. Known among tourists for its cool summers, misty evenings, steep rolling hills, enigmatic fog, mix of architectures, beautiful landmarks, endless panoramas of ocean and green hills. From the first days of the Gold Rush, to becoming a home for the Silicon Valley billionaires, hosting world-class museums and cultural institutions, and dotted with some of the best restaurants, cafes, shops and galleries sprinkled throughout the city is what makes San Francisco the most beautiful city in the United States, thereby offering a unique backdrop for a novel, movie, or television set.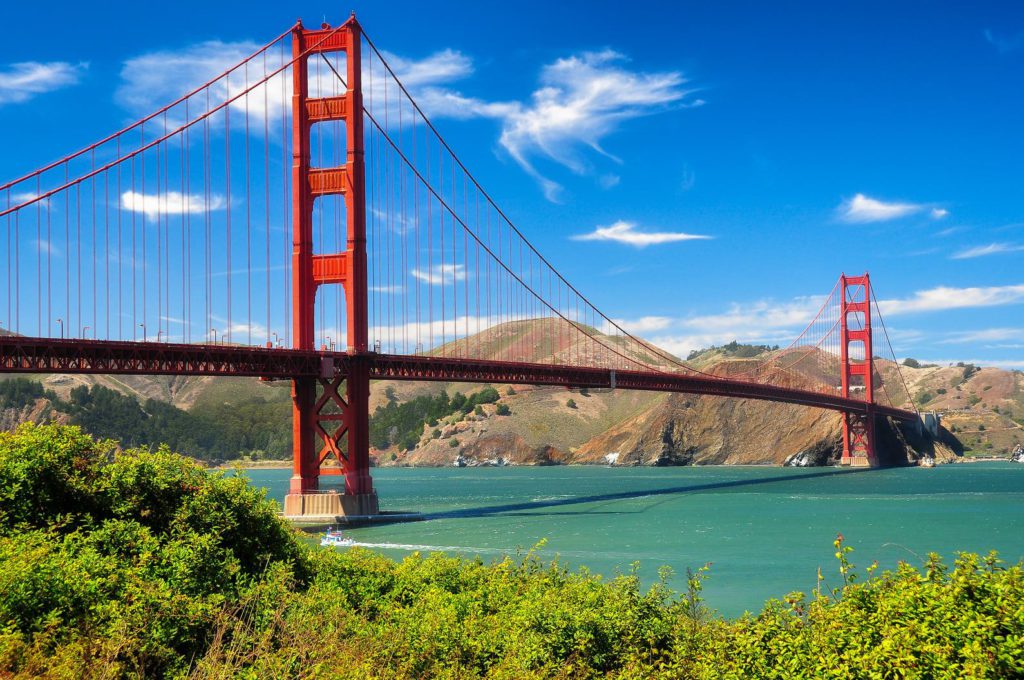 19. Budapest, Hungary
Beautiful architecture replete with history, amazing food, the thermal baths, and the ruin bars: Budapest has something unique for everyone. While cozy cafes and fine-dining restaurants serving hearty Hungarian fare, make it perfect in winter, warm summers see locals enjoy open air pools and leafy strolls on Margaret's Island in the middle of the majestic Danube.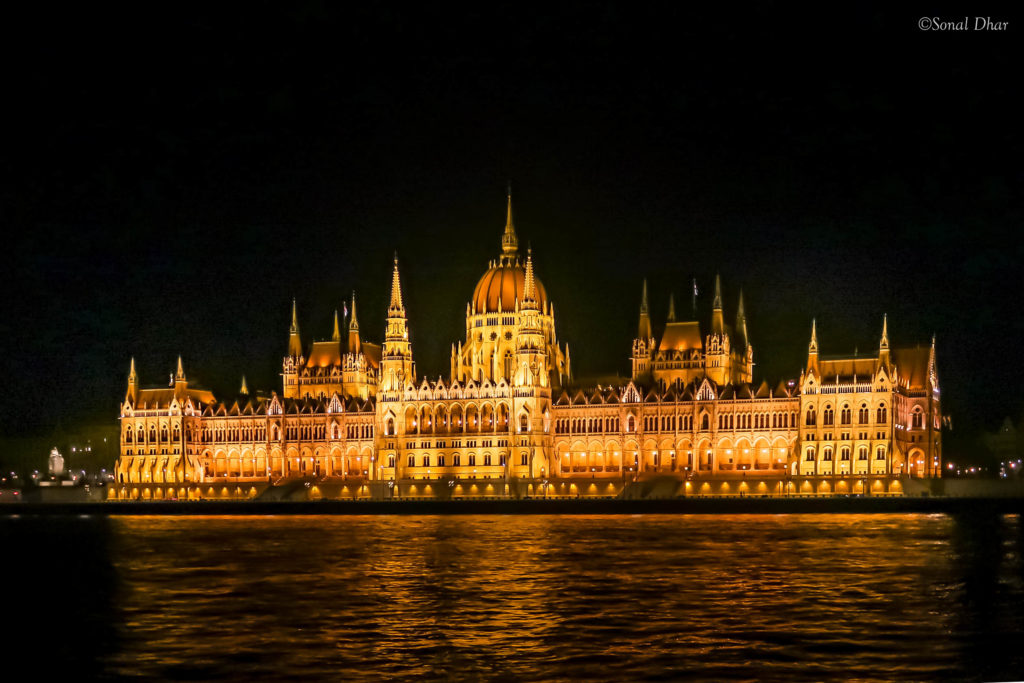 20. Lisbon, Portugal
Lisbon, the capital city of Portugal lying along the Atlantic coast, is also one of the largest cities in the country as well as one of the oldest in the world with around 3 million people living in the city. It lies in the Western Iberian Peninsula on the Atlantic Ocean and the Tagus River. What makes Lisbon special is its colonialist history, cultural heritage, trams, ornate old buildings with rich architecture, its traditional Fado music, and the scrumptious array of food. Lisbon has been recognized as a global city and is a must visit for people who love to travel, enjoy seafood, and indulge in a rich cultural and historical experience along with vibrant and serene landscapes.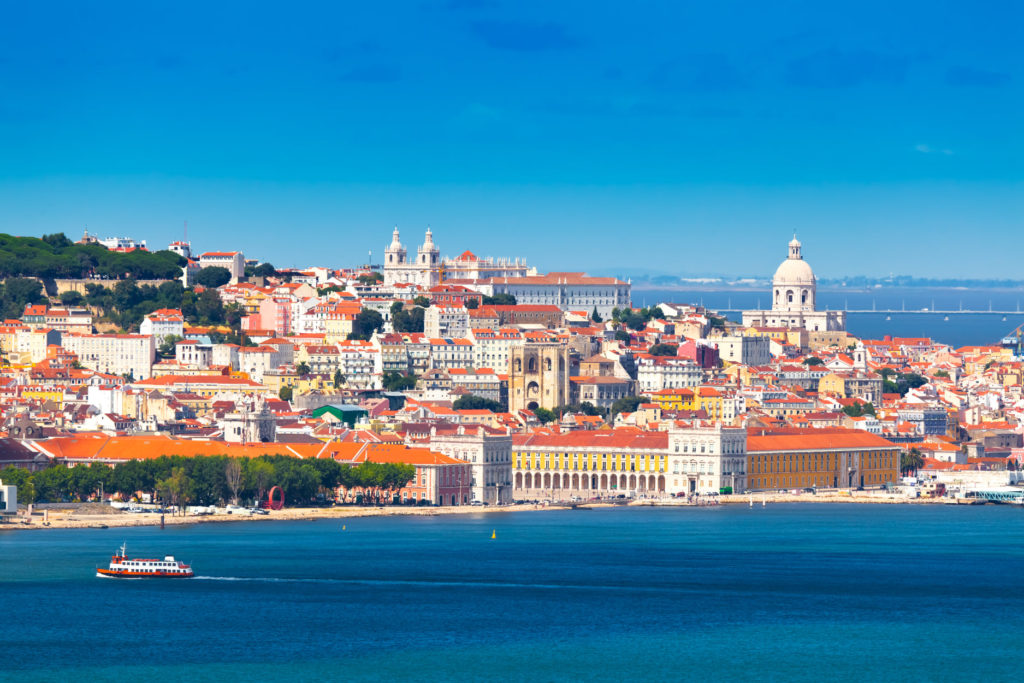 21. Prague, Czech Republic
Beyond the requisites of the Charles Bridge, Prague Castle and Old Town Square — worthy destinations in their own rights – there's a wealth of spectacular sights, quirky attractions and vibrant neighborhoods to discover in the Golden City. The Prague of today is a shinier, more grownup version of the Prague of the 1990s, a thriving and evolving cultural scene with top-notch dance, jazz and gastronomy.

22. New York City, USA
New York is often called the Capital of the World. And rightly so! Home to people from all over the world, an epicenter of art and architecture gleaming with skyscrapers and iconic landmarks, a trendsetter for shopping and dining, New York has developed a culture that is unlike any other in the world. Both in the literal and metaphorical sense, New York City promises endless fascination for those that care to look beyond its intimidating and well-recognized skyline.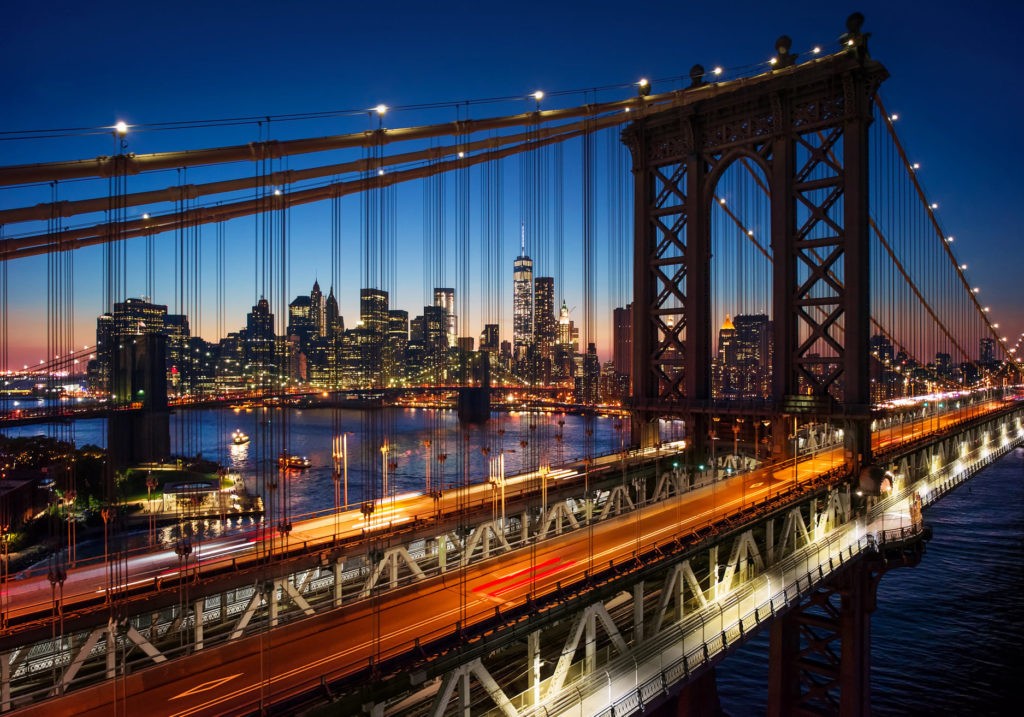 Travel Update : Please note that there could be travel restrictions because of the ongoing pandemic. Before travelling, please always check the latest government advice about COVID-19 travel restrictions in your destination.
Photos : Shutterstock
For latest travel news and updates, food and drink journeys, restaurant features, and more, like us on Facebook or follow us on Instagram. Read more on Travel and Food Network
Trending on TFN
A Potterhead's Guide To Harry Potter Filming Locations