Tamil Nadu – The land where the influence of Cholas, Pandyas and Pallavas is still visible in its beautiful landscape and fascinating temples. There is no denying that Tamil Nadu occupies a unique place in India's cultural identity and heritage. While this state has, for quite some time, been overshadowed by some Northern states of India (which are the more frequented tourist destinations), in recent times, Tamil Nadu has gained immense popularity and is fast becoming one of the top tourist states in India. Buoyed by excellent all-round infrastructure and international standard road network within the state, it is one of the most accessible and convenient options for holidaying.
With a blend of ancient heritage, natural beauty and urban disposition, Tamil Nadu has claimed a spot as one of the must-visit places in India. Delicious regional cuisine, stunning ancient architecture, and wonderful wildlife awaits you in Tamil Nadu.
Here are our top reasons to visit Tamil Nadu.
1. Art & Culture
Tamil Nadu's ancient culture was ranked as one of the most glorious cultures in world history, dating back to over 2000 years. What sets this culture apart from others is that even though other cultures have almost perished, or are only remembered through ruins and artefacts, Tamil Nadu's history and culture are still preserved through its glorious body of Tamil literature and its art forms namely Bharatnatyam and Carnatic music. Listen to a recitation of Thevaram at the Chidambaram Nataraja Temple, witness a Bharatnatyam performance in a temple or view the lost wax bronze statues from the Chola Empire at the Pondicherry Museum.
2. The World Heritage Sites (UNESCO)

Out of the 29 UNESCO World Heritage sites in India, five of them are in Tamil Nadu. The first site is in the small town of Mamallapuram, once home to the Pallava King who commissioned a group of temples in the 7th and 8th centuries. These granite-hewn temples are in the shape of chariots, cave sanctuaries, lion pilasters and giant open-air rock cut reliefs. The second is another group of temples collectively known as the Great Living Chola Temples built during the rule of the Chola Dynasty. These were built between the 11th and 12th centuries and are worth a visit.
There is also the quaint Nilgiri Mountain Railway, a fantastic way to relax and watch the scenery and sights pass by as you wind your way through the hills of Tamil Nadu. The 1000mm gauge railway was built by the British in 1908. It is currently operated by Southern Railway and is the only rack railway in India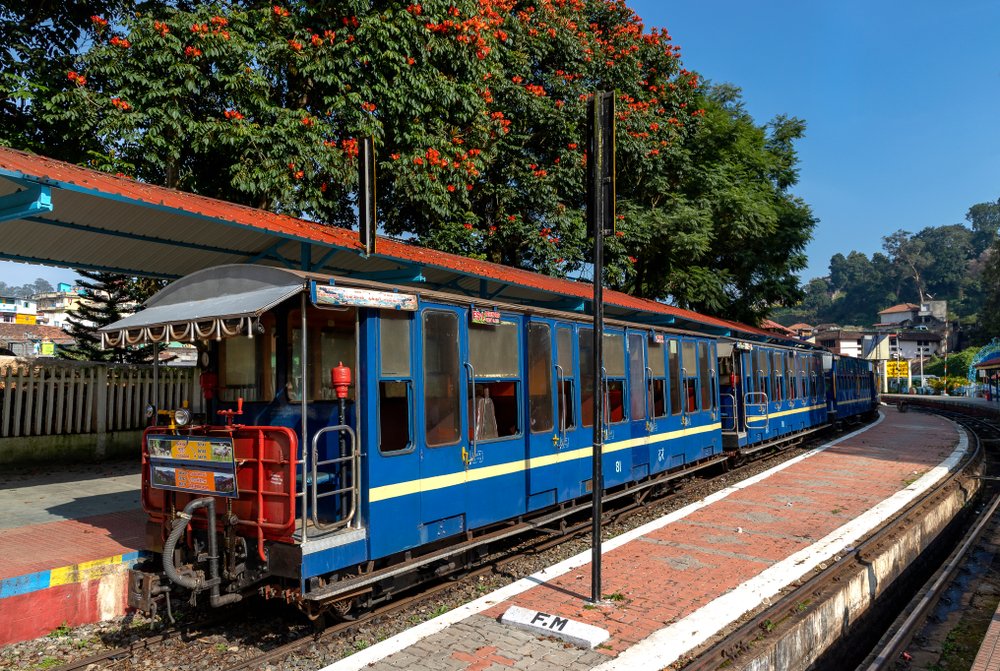 3. Spirituality
India's South is one of the most spiritual parts of the country. The temples are spectacular, whether you are exploring the ancient ruins of Mahabalipuram, the incredible Brihadeeswara Temple in Thanjavur or the beautiful Sri Meenakshi Amman temple of Madurai. If temples are your ideal tourist activity, you will not know where to start with more than 36,627 to choose from in Tamil Nadu, some of which go as far back as two millennia! Apart from the temples, the state is home to several historical sites and other more modern architectures from medieval heritage and colonial history.
Apart from the plethora of temples, the state is also home to many mosques and dargahs, the most famous of which is the Nagore Dargah. Located in Nagapattinam, the dargah has been built over the tomb of the Sufi saint Shahul Hameed. Don't forget to check out another place of worship- the Velankanni Church located twelve kilometres from Nagapattinam. Pilgrims of all faiths and religions throng this shrine.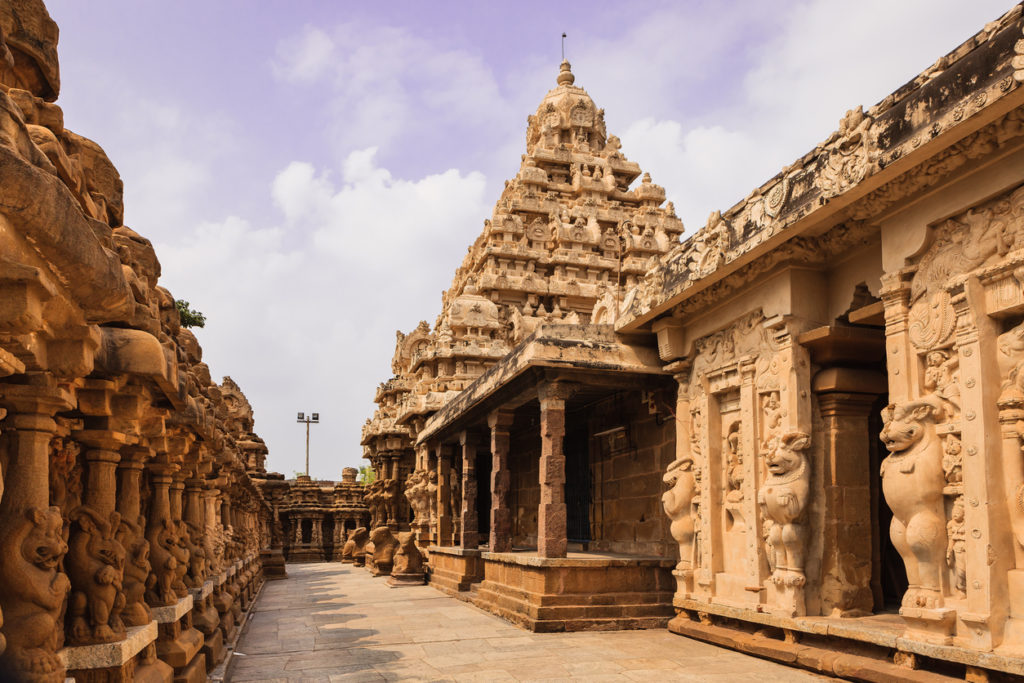 4. Hill Stations
Tamil Nadu is dotted with scenic hill stations that serve as a perfect getaway from the punishing heat of the summer season. With the Indian hustle and bustle, temples and charming gardens, Ooty is a popular resort in the Nilgiri Hills. The former headquarters of the Madras government is a picturesque location similar to the English countryside. Its rolling hills, stunning tea gardens and scenery with breath-taking views make Ooty a must-visit spot when you visit Tamil Nadu.
Apart from Ooty, Coonoor is another hill station situated in the Nilgiri hills. It is the quieter cousin of the otherwise busy and lively Ooty. It has the beauty of the valley, ravines, waterfalls and tea plantations all around.
Kodaikanal is another popular place to visit in the heat of summer. It is a lakeside resort town popular among honeymooners. It has a beautiful climate, misty cliffs and waterfalls that are perfect for a getaway.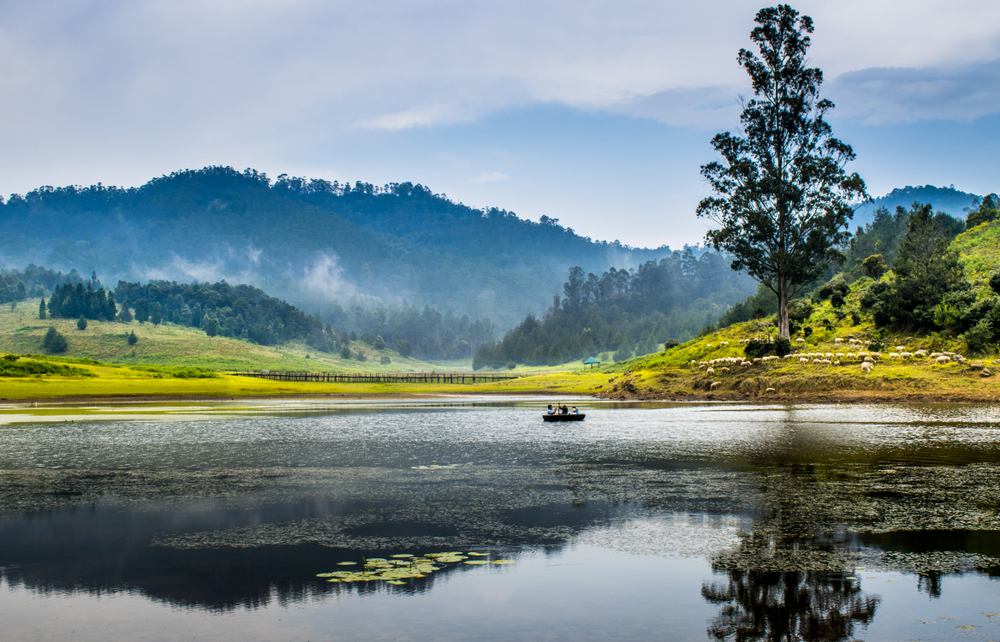 5. Rich Wildlife
Tamil Nadu offers a rich variety of wildlife, all thanks to its diverse topography and favourable climate and vegetation. The state is home to five National Parks, three biosphere reserves, fifteen wildlife sanctuaries, fifteen bird sanctuaries, five tiger reserves and two conservation reserves- all of which have rigid protection measures.
Due to the presence of a variety of terrains including both dry and moist forests, hills, grasslands, mangroves, scrubs and forests; you will find a wide diversity of mammals. The land is home to vulnerable species like the Bengal tiger, Nilgiri Tahr and the lion-tailed macaque. One can also find elephants, deer, panthers, gaur, civets, sloth bears, wild bears, wild dogs, jackals, pangolins, porcupines and flying squirrels.
The Gulf of Mannar Marine National Park is perfect for sea-life lovers. Comprising of 21 islands with mudflats, estuaries, beaches and forests, the area has the richest marine biodiversity with over 3600 plant and animal species.
If you are a bird watcher, the Vedanthangal Bird Sanctuary is the perfect place to visit with around 40,000 birds that migrate here from around the world to roost and hatch their chicks.
6. Scenic Beaches
The Bay of Bengal forms the entire eastern border of Tamil Nadu. A trip to the beach is a real travel highlight and with a 1076 km long shoreline, you are spoiled for choice. Although currents can be strong and swimming is not always advised, Tamil Nadu's long coastline is filled with unparalleled natural wonders and man-made attractions like the pristine mangroves of Pichavaram and the majestic Thiruvalluvar Statue in Kanyakumari. Get up at sunrise to watch the fishing boats head out to sea, dine on fresh seafood, stroll along the beautiful shoreline and catch the sea air to enjoy the beach life.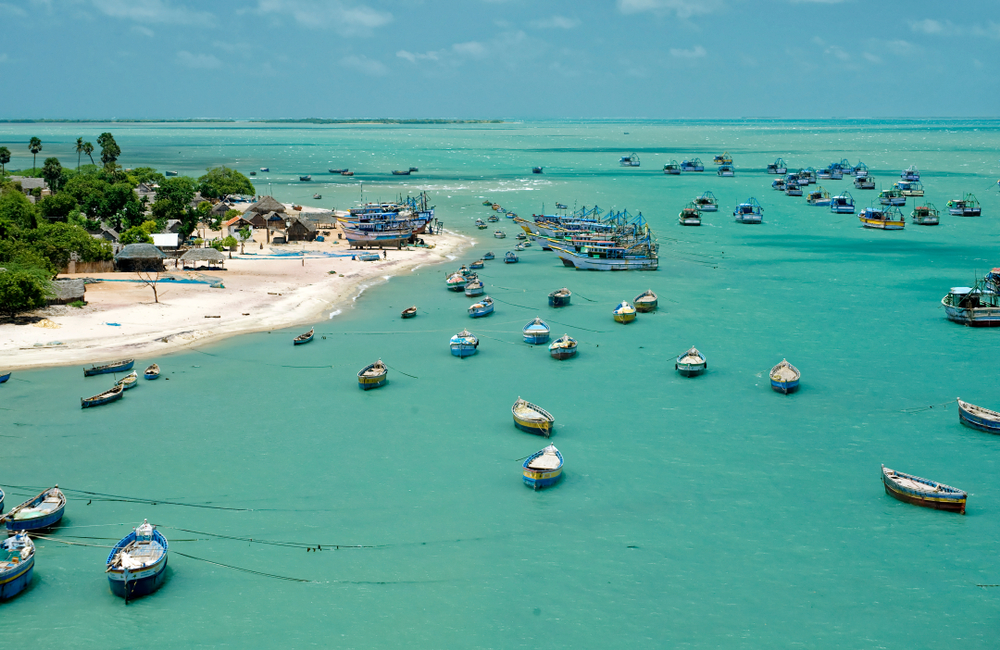 After a day's sightseeing in Chennai, Marina Beach with its beautiful sand and sea is a popular hangout spot for the locals.
If you are looking for something more lively, then the beachside town of Mamallapuram is a renowned surfing destination with stunning beaches. The statue of Joan of Arc, the old heritage hall, Dupleix's statue, the statue of Mahatma Gandhi and the old lighthouse are must-visit places at Promenade Beach in Puducherry.
7. Western Ghats
If the eastern border of Tamil Nadu is all about beaches, then the western edge is all mountains. The majestic Western Ghats that runs down to much of western India, is also a UNESCO World Heritage site. The Western Ghats are known to be older than the Himalayas and are a joy to visit.
Check out tea plantations, where local women gather tea by hand or visit a tea processing plant to see how the fresh leaves are dried and made into a brew. There are many waterfalls to marvel at and nature walks to rejuvenate you. You can also get in touch with your inner child by taking a joy ride on the Nilgiri Mountain Railway from Mettupalayam to the colonial outpost of Ooty, and catch some of the misty breath-taking views of the Western Ghats.
8. Delicious Cuisine
South Indian cuisine is quite simply, to die for, and if you are vegetarian or vegan, you cannot visit a better place. The only thing about Tamil Nadu that rivals its temples in popularity is its amazing cuisine. From the simple dishes like idli and dosa to the elaborately prepared dishes of the Chettinad, each cuisine has its own set of culinary spices and techniques inherited from family recipes, ancient culture, and community history.
Some popular dishes include:
Uttapam: South Indian breakfast pancakes made with lentils, rice, onions, tomatoes, herbs and spices.
Puliyodarai: Typically served at festivals and special events, this dish is made with tamarind, coconut and rice.
Sambar: A lentil-based stew made with vegetables and tamarind. It is an important part of meals in Tamil Nadu.
Rasam: A tangy and spicy soup containing traditional spices and tempered with curry leaves and mustard seeds, eaten with rice or on its own as a hot and spicy soup.
Banana Bonda: Fried bananas are served typically with tea or eaten as a snack.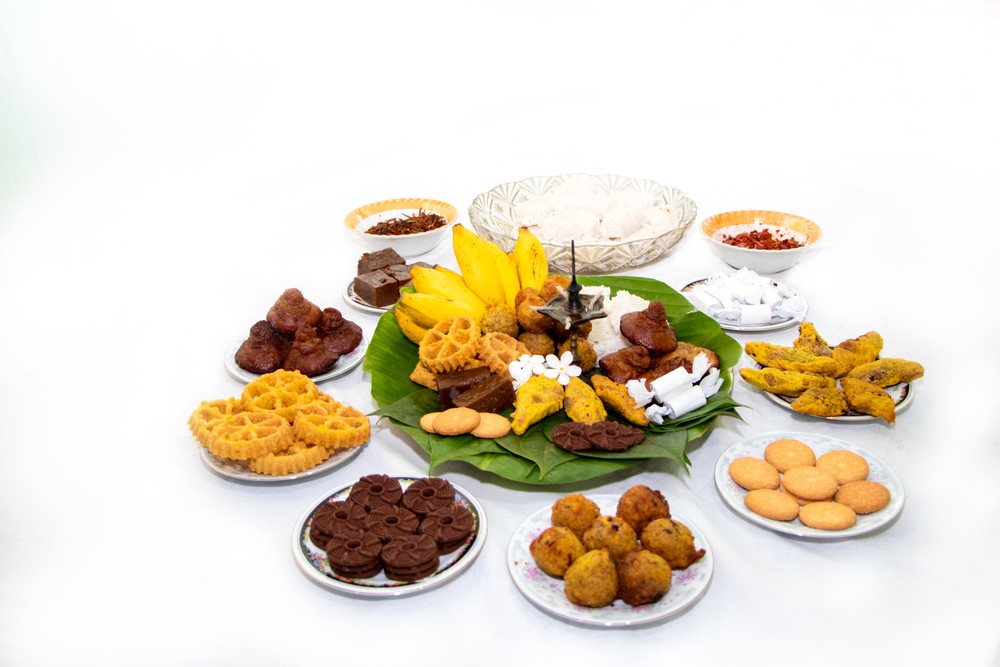 9. Unique Festivals
While major Indian festivals like Diwali are celebrated in Tamil Nadu, the state is also home to distinctively Tamil festivals like Pongal or Karthigai Deepam. It also has several old festivals celebrated in specific regions and cultures within the state. One of these is the Koothandavar festival celebrated in Villyupuram, the largest festival for transgenders and trans people in India and also the Melattur Bhagavata Mela in Thanjavur. Some other local festivals include:
Mamallapuram Dance Festival: This festival celebrates classical and folk dance from all over India.
Mylapore Festival: A four-day celebration of classical music and dance, crafts, folk art, exhibitions, street food and heritage walks.
Kovalam Point Surf, Music and Yoga Festival: A blend of a national level surfing competition with complementary therapies, mouth-watering food and music.
Karthikai Deepam: This festival celebrates the fiery apparition of Shiva on top of Mount Arunachala.
10. Shopping
A vacation is rarely complete without shopping, especially when you visit a state like Tamil Nadu. Rich in history and culture, the state has a lot to offer to its visitors. For all the shopaholics, it is one of the best places in India to lay their hands on some of the famous traditional arts and crafts of the region, a well-known example being embroidered sarees like Kanchipuram Silk sarees known for mulberry silk and exquisite borders.
Shop for local handicrafts like Metalware in Chennai, Woodcraft in Madurai, Chennai and Coimbatore and Textile in Salem, Coimbatore, Tirupur. Don't forget to visit Thanjavur, one of the best shopping areas in Tamil Nadu – home to metal arts, famous Tanjore paintings and musical instruments.
So, there you have it, 10 amazing reasons why every traveller must have Tamil Nadu on their bucket list. Apart from the above, there are many other reasons why Tamil Nadu needs to be on your itinerary for instance because of its frenzy for films, the welcoming people, and the rich culture. This South Indian state has so much to offer that you will instantly fall in love.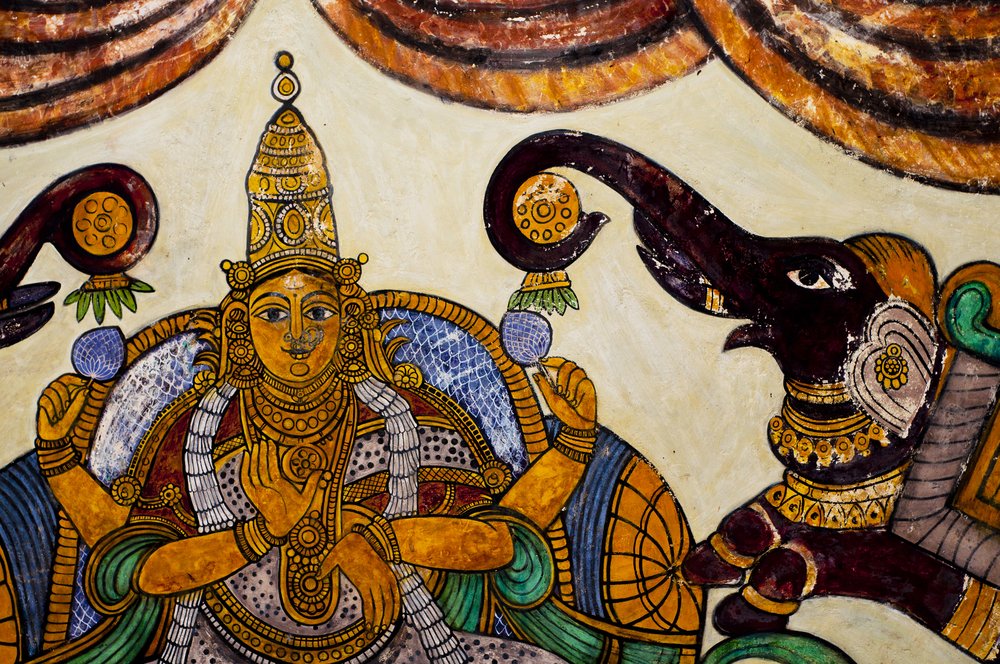 To know more visit Tamil Nadu Tourism's official website.
In Partnership with Tamil Nadu Tourism
For the latest travel news and updates, food and drink journeys, restaurant features, and more, like us on Facebook or follow us on Instagram. Read more on Travel and Food Network