Nestled in a peaceful nook overlooking Rishikesh, a trip here is just what the doctor ordered after a busy week.
Wellness, technically, means the same for everyone. You need to be calm, content and happy: physically & emotionally. It's the approach that people take to be well that makes it feel different, which means that the destination is the same, but the path you take differs.
So, when one takes this particular winding path in the Himalayan foothills near Rishikesh, you come across the palatial estate of the Maharaja of Tehri- Garhwal, home to a lavish destination spa called Ananda in the Himalayas for the last two decades.
This estate is landscaped seamlessly over 100 acres of sal forests, where the new and old co-exist peacefully. And in between the entwined pines, peepuls and sals, you find the hidden and simplest treasures of well-being.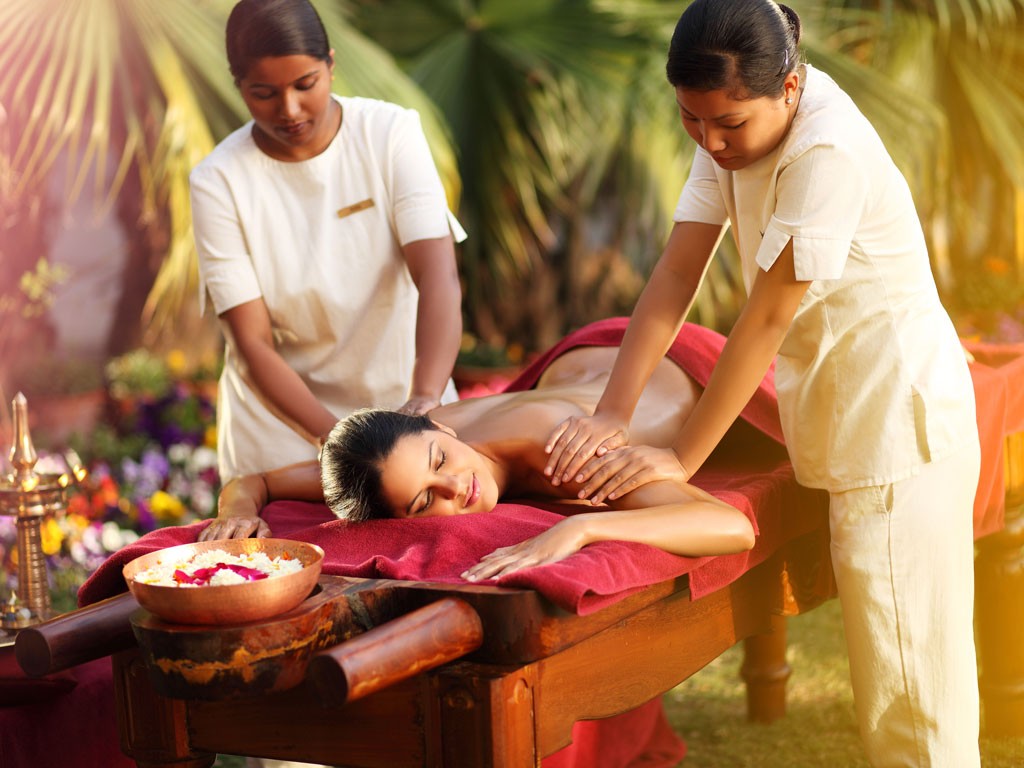 The traditional hatha yoga classes that happen in the morning are set in the reclusive Hawal Mahal, helping one centre themselves at the beginning of the day, in a calm and peaceful setting. A leisure breakfast later, one can immerse in the spa, at the hands of the trained staff members who go about their tasks which such patience & diligence that it makes every treatment feel intimate and royal!
Ananda in the Himalayas offers a holistic approach to wellness, keeping the base of their offerings pure and traditional. Where the yoga and therapies take care of the aching body, treatments for the ever-humming mind and the ever-questioning soul come via meditation and Vedanta lectures. It's only here that you realize that accumulation of knowledge isn't what makes you wise, but proper application does.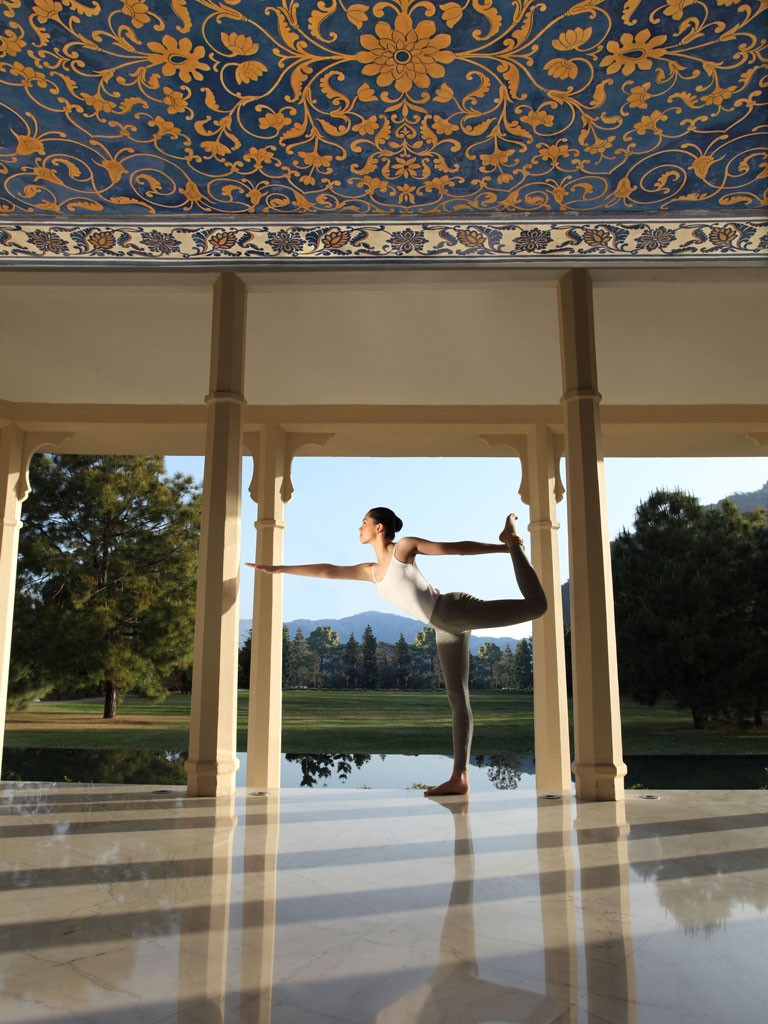 The meals are therapeutic in themselves. The Chefs and servers guide you to eat as per your dosha, making every morsel of food delicious enough to nurture you and satisfy your cravings (Yes, a bottle gourd soup can be delicious!). The meals are boosted with ayurvedic herb sprinklings of all sorts, which are grown on the property itself. It is this beautiful balance of food, massages, yoga and mindfulness that helps complete the circle of wellness. Knowing that this unity makes for a sustainable balance for mind and body, long after your visit too!
Traditional methods of well being have never been this important, and through these methods, one can prevent the onset of chronic ailments as well as delay aging. The cultures of India have a wonderful treasure of such traditional methods that are slowly but surely being acknowledged and adopted in the West too! (side nod to the turmeric latte).
There are many wellness programmes to choose from, whether one wishes to de-stress, detox, manage weight, improve their fitness levels, or just learn to meditate. One can spice up a stay here with treks to an ancient temple called Kunjapuri, take long walks around the palace, play golf in the sunny afternoons, or cool off in the pool. With an expert round every literal corner, it's an ideal place to initiate your wellness journey or improve your form, wherever you may be in your wellness journey.
In these exciting times of touch screens and exploring Mars as a second home, whilst sipping on green juice with a paper straw, one often forgets to breathe and smell the proverbial roses. At this juncture then, it helps to find a path, a nook, or a place that lets you connect with nature and find that balance. Here is hoping you find yours soon!
To know more, visit https://www.anandaspa.com/
For latest travel news and updates, food and drink journeys, restaurant features, and more, like us on Facebook or follow us on Instagram. Read more on Travel and Food Network
Trending on TFN
The 23 Best Places To Go In 2023
Explore Utah's Mighty 5® and What Lies in Between