Exploring the absolute charm of this western Indian state that, through seasons and years, remains a favourite getaway spot for all age groups.
Come sunshine or rain, Maharashtra is a perennial hotspot for an enjoyable time. If you grew up in Mumbai or Pune, you have most likely visited the surrounding hilly regions for a trek or two. The state is truly blessed with the bounty of Mother Nature. If you crave seaside bliss, its many pristine beaches will regale you. Want to climb lofty mountains? Head on a hike up the Western Ghats! And if it's the tranquil aura of forests that beckon you, the state boasts many national parks that are teeming with wildlife. Here are some of our favourite destinations to visit across Maharashtra, curated as per season.
SUMMER ESCAPE
Different parts of Maharashtra experience several types of hot seasons: on the coast, it usually gets humid, while in the interiors, it's more of a dry heat. Don't let the rising mercury levels deter you. One of the best ways to explore a bona fide summer vacation is to head to the state's Konkan Coast. Here, the white and golden sands shimmer under the sun and the Arabian Sea provides crystal-clear waters, lit up by the sun rays, for perfect underwater viewing. Which can only mean one thing: it's time to scuba dive! Tarkarli, a cutesy seaside town in the Sindhudurg District, is worth the roughly 11-hour drive from Mumbai (8 hours from Pune). It offers the perfect mix of quietude and bustle. Look no further than MTDC's Indian Institute of Scuba Diving and Aquatic Sports, which is PADI-certified, for multiple scuba diving courses ranging from half-day sessions to professional certifications. Not far away is the majestic Sindhudurg Fort, where you can learn about the valour and battles fought by Shivaji Maharaj. It's a wonderful place to explore with kids, given that a charming boat ride takes you to the sprawling complex.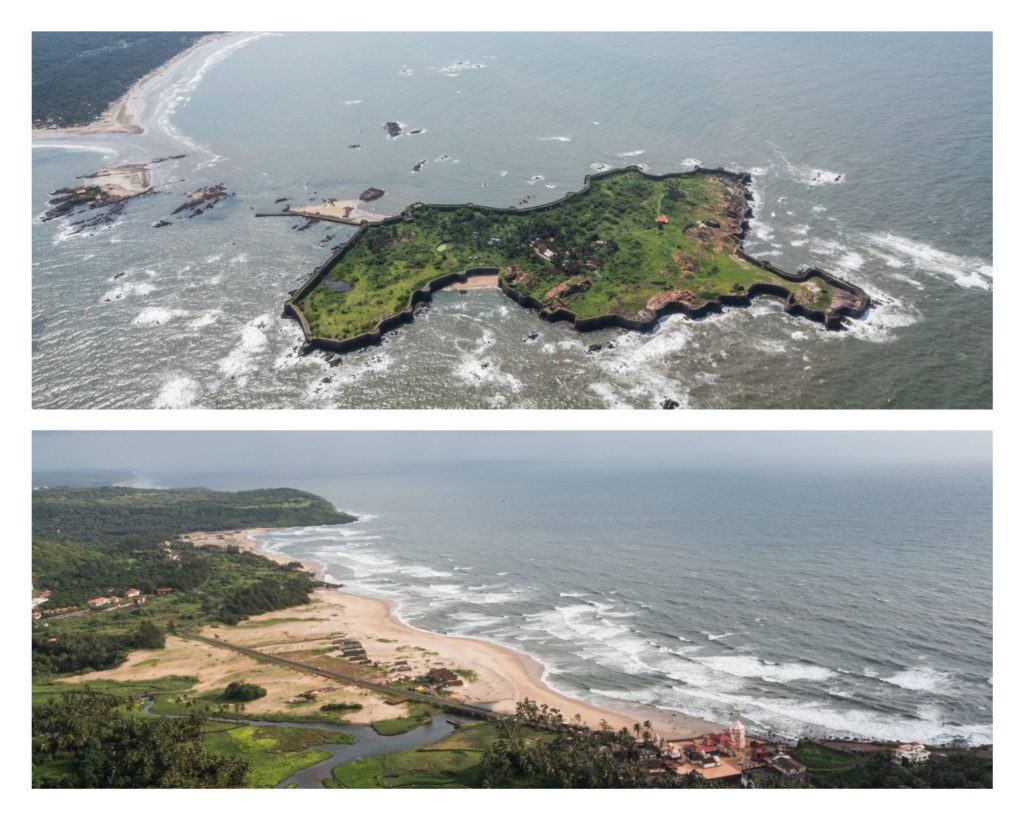 About five hours by road from Tarkarli is another unassuming gem. Ganpatipule flaunts gorgeous, white sands and a mesmerising beach with soothingly warm, glass-like water. Choose the Maharashtra Tourism Development Corporation (MTDC) Resort Ganpatipule for spectacular vistas of the sea, a restaurant whipping up surmai fry, Malvani prawn curry, and neer dosa-like ghavni with chutney, and a ginormous complex where the entire family will find something to do. There's a Boat Club offering water sports like parasailing, jet-skiing, and banana boat rides. Needless to say, the beach is perfect for solitary rejuvenation, too.
MONSOON MAGIC
From the sunshine, we move to the romance of the rains. Maharashtra is dotted with gorgeous hilly towns like Lonavla and Khandala that offer the perfect, verdant escape from city life. Kids and adults will both enjoy the lovely chikkis (peanut brittle) and fudges in various flavours sold in almost every second shop in both hill stations! It's a time when the mountains are carpeted with green foliage and dotted with gleaming streams and gurgling brooks along the way: a picturesque setting perfect for a mid-drive photo opportunity for Instagram.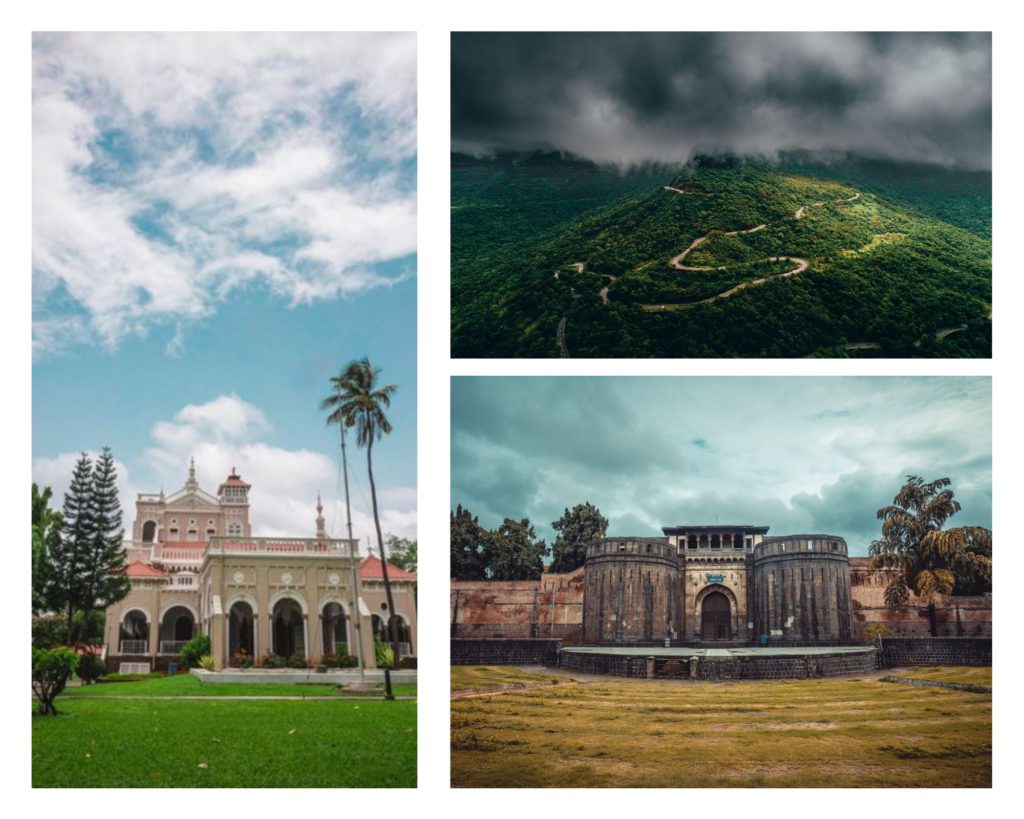 For those who love a dose of adventure, there are the intrepid monsoon treks. Our pick would be the imposing Malshej Ghat (about a 3-hour drive away from both, Mumbai and Pune)—think billowing winds, cotton-candy clouds descending overhead, unrelenting rain, and the green sloping environs that are waiting to be conquered by you. Not only will you be in a paradisiacal setting, but it will also treat you to delightful sightings of flamingos. The best months to visit are August and September. Make sure to pack sturdy footwear and windcheaters.
Another feather in this season's cap is the vibrant Ganesh Chaturthi festival that lights up Mumbai and Pune. In 2022, this ten-day festival begins on 31st August with its culminating visarjan on 9th September. It's a time when both cities are pulsating with the beats of devotion, rhythmic dancing, and a fervent display of cultural extravaganzas.
WINTER WONDERLAND
Now that you have the festive season behind you, it's time to make plans for the December and New Year holidays. What better than good ol' Mahabaleshwar and Panchgani? Enjoy the bounty of the cold months as the fields are rife with strawberries, mulberries, gooseberries, and raspberries in this region. The scenic vistas of Wilson and Sunset points make for the quintessential hill station photograph on Instagram while boating on Lake Venna is as romantic as it gets! Don't miss a trip to Mapro Garden for strawberries-and-cream, grilled sandwiches, and pizza.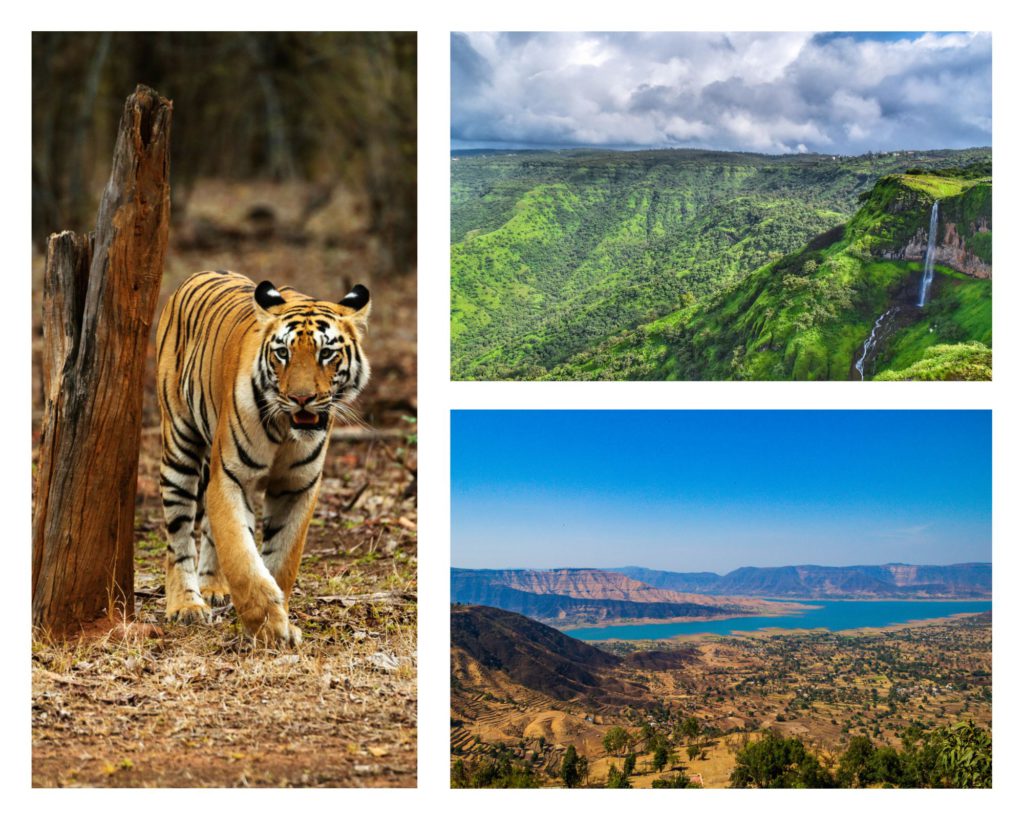 Lovers of wildlife can head to the Tadoba National Park for a tryst with the tiger that will give them memories for a lifetime.
There you have it: three seasons, and endless things to do—that's Maharashtra for you!
For the latest travel news and updates, food and drink journeys, restaurant features, and more, like us on Facebook or follow us on Instagram. Read more on Travel and Food Network
Related Coverage:
Food Guide: Maharashtra's Unusual Melange of Culinary Delights
Food Guide | Maharashtra On My Plate
Roadmap For Future of Sustainable Tourism In Maharashtra