This mountainous state best known for its spectacular national parks has equally spectacular food and drink experiences for the gourmet traveller.
Utah is an outdoorsy paradise. Blessed with the bounty of Mother Nature, it is home to five national and 44 state parks. The Mighty 5® —Arches National Park, Bryce Canyon National Park, Canyonlands National Park, Capitol Reef National Park, and Zion National Park—boast spectacular landscape from alpine forests, sandstone geological formations, and hiking canyons to desert rock and gurgling rivers.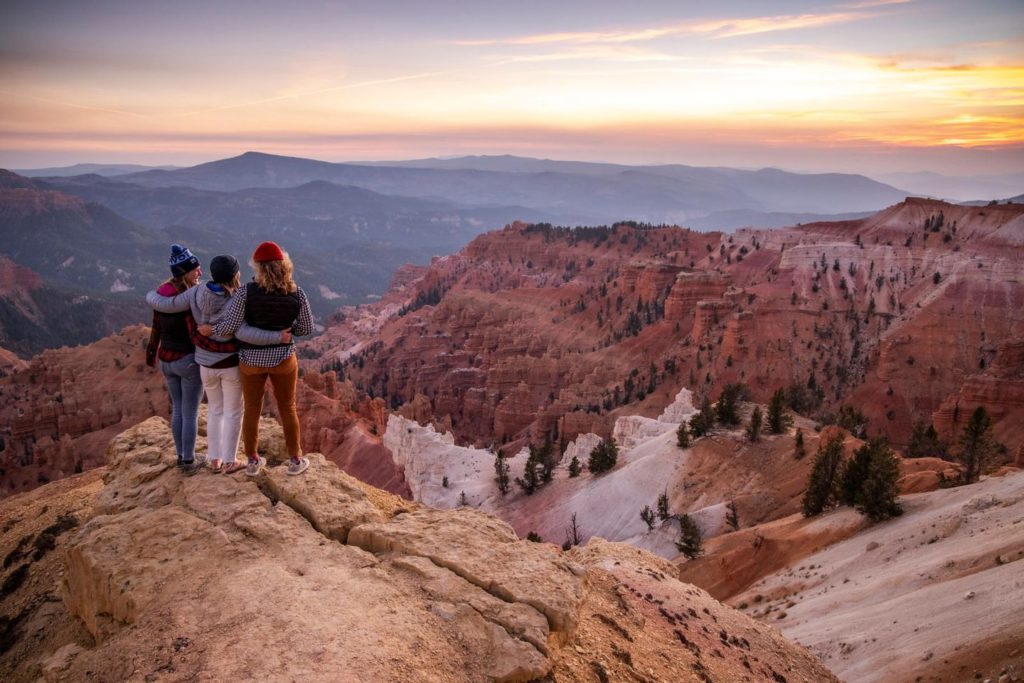 The state is also landlocked which means that the only place to go is "up". If you, like Vincent van Gogh, are enamoured by twinkling stars, Utah's dark skies provide the perfect canvas. Certified Dark Sky Parks like Antelope Island State Park, East Canyon State Park, Dead Horse Point State Park, and Cedar Breaks National Monument offer night hikes, camping, constellation tours, stargazing, and dark sky star parties.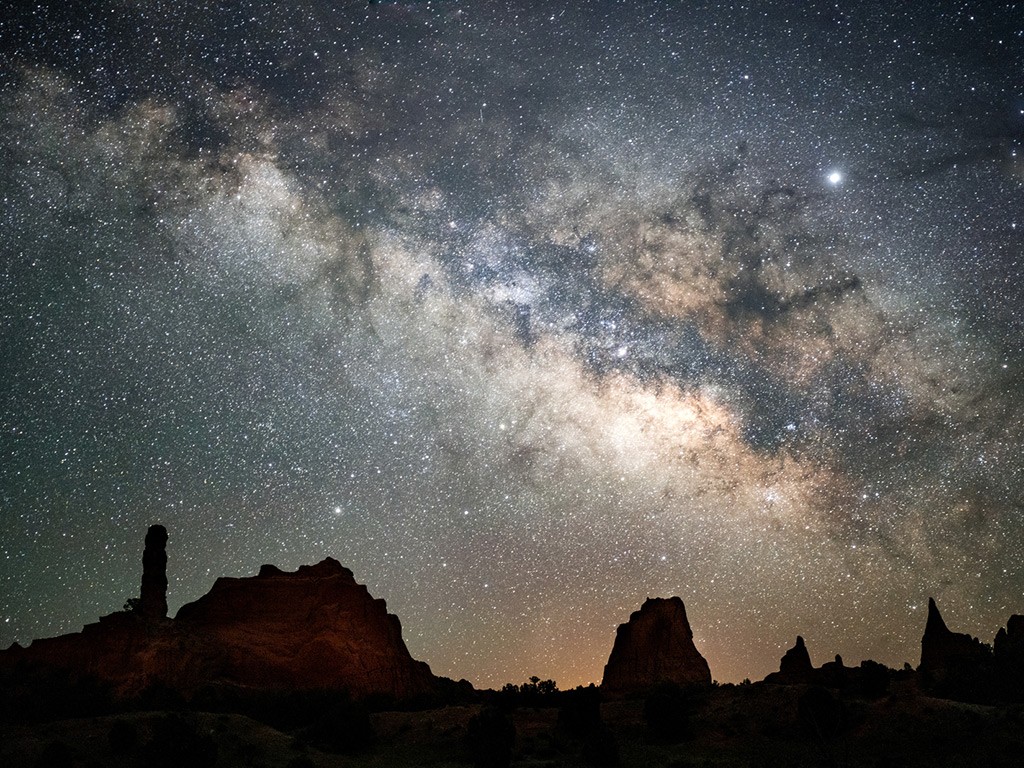 It's no wonder, then, that  'Utah. America's Film Set®' has come to be synonymous with the state. Iconic movies like Thelma & Louise, Robert Redford's Butch Cassidy and the Sundance Kid and Disney's High School Musical were filmed against the backdrop of Utah's sprawling mountains, canyons and desert scape. Tours highlighting these locations are immensely popular here, as is the annual Sundance Film Festival in Park City.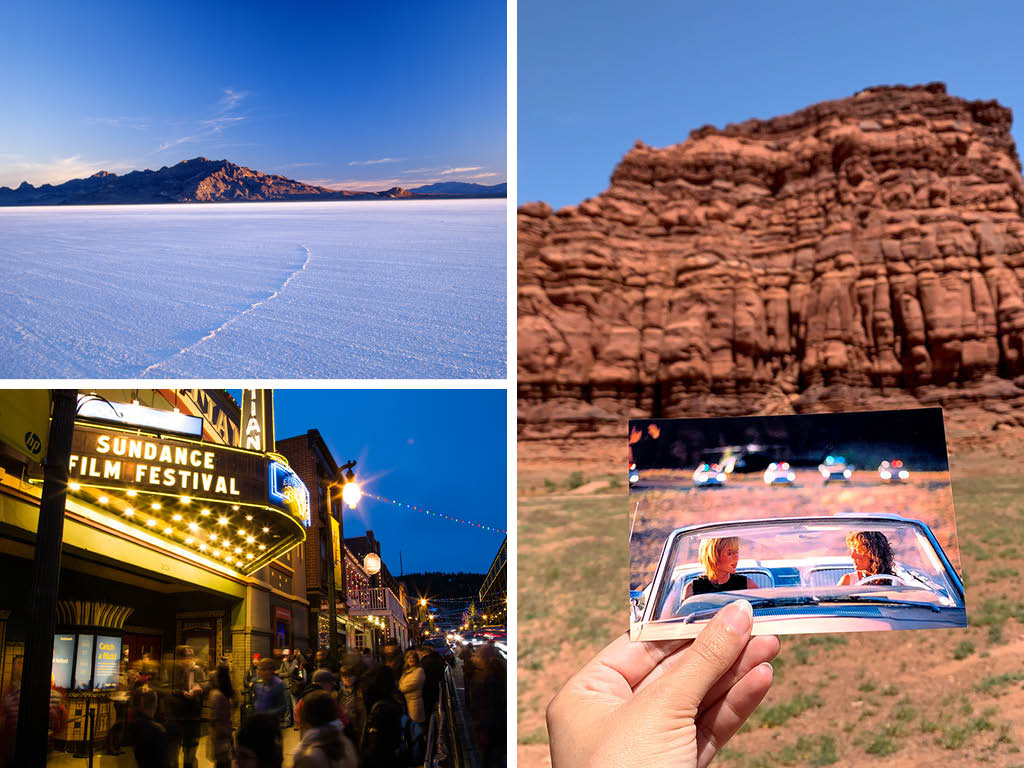 Connecting all these mesmerizing spots are Utah's scenic byways. Road trip itineraries through Scenic Byway 12, Dinosaur Diamond Prehistoric Highway National Scenic Byway, Logan Canyon National Scenic Byway, and Trail of the Ancients National Scenic Byway truly prove that sometimes, the journey itself is the destination.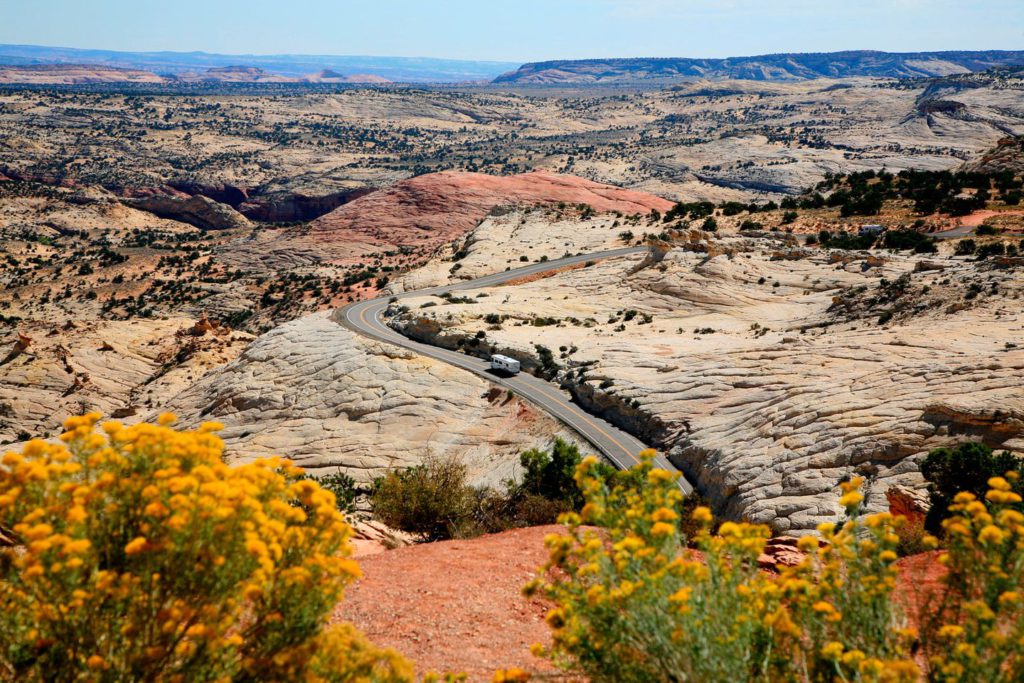 Chances are that your journey to your chosen attractions in Utah will take you through the two foodie hubs: Salt Lake City and Park City. While these are the obvious transit points for most journeys in Utah, each of these cities is a complete package of tourist delights and rare food experiences that you must add to your itinerary if you really want to make the most of your Utah experience.
A Walk in the Park
First, we will take you for a trip through Park City.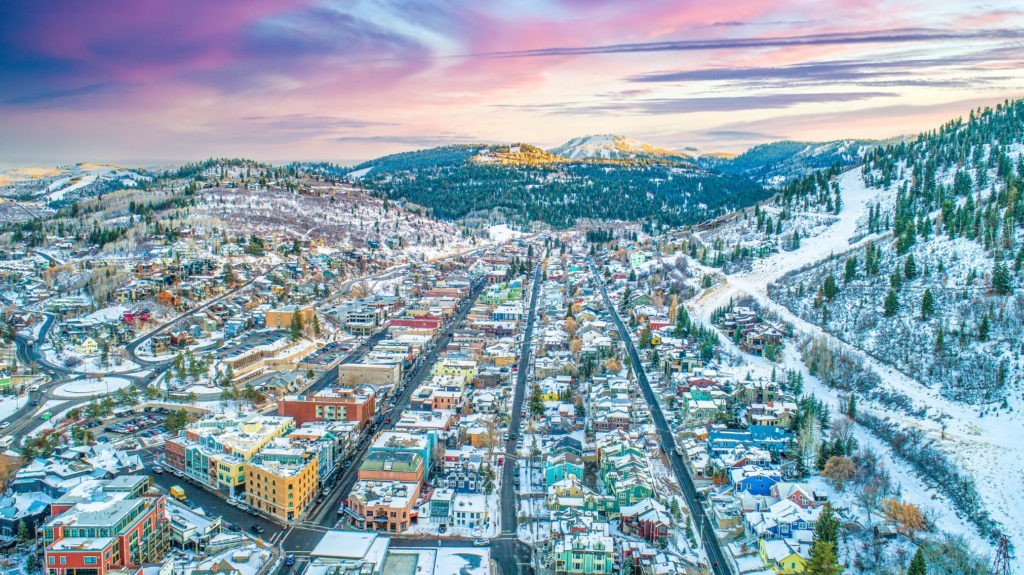 Made famous by the 2002 Winter Olympics, Park City is one of the premier ski resorts in the USA. A picture-perfect town with sparkling snowy slopes and pastel-coloured homes, it resembles a hamlet straight out of a fairy tale. Among the must-dos here are skiing in winter and hiking in the summer at Park City Mountain, the largest resort in the USA. The ski-only Deer Valley Resort is unmissable by lovers of this adventurous sport. Visit the Utah Olympic Park, which, at an elevation of 7,300 feet, is home to 'The Comet', an exhilarating bobsled ride. Film aficionados will love the annual Sundance Film Festival held annually in January. Another must-do is a stroll through its Historic Main Street.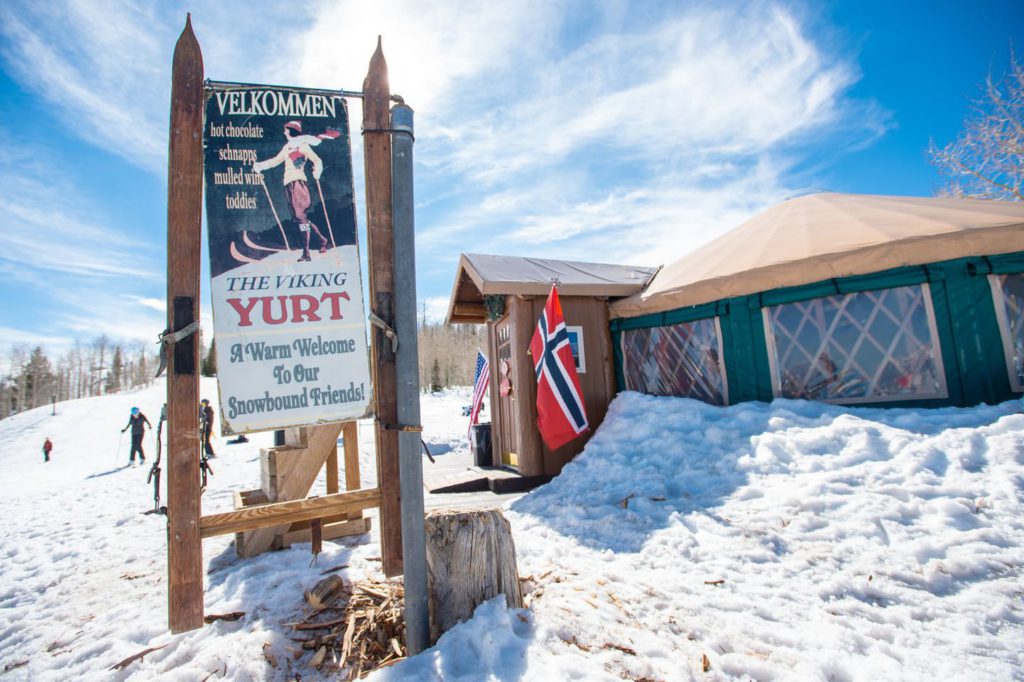 Park City is not just a winter paradise but a gourmand's haven too. Here are some must-eat-at spots in the area.
One block away from Historic Main Street is the High West Saloon, whose distillery, Utah's first legal distillery since 1870, is located 20 minutes outside of the main town, in Wanship. Makers of American Prairie Bourbon and Double Rye, they are the winners of 'Distillery of the Year' per Whiskey Advocate Magazine in 2016. The High West Saloon is also home to the Nelson Cottage. Its fixed price weekly menus and whiskey pairings are a match made in gourmet heaven.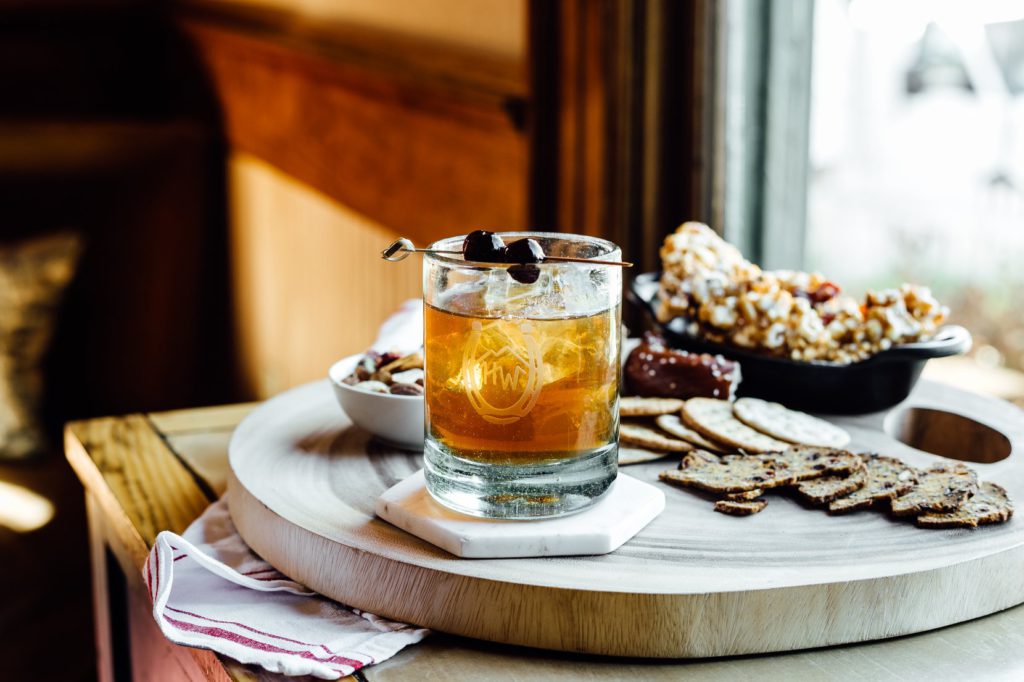 For a taste of the European Alps in the Empire Canyon of Deer Valley Resort, head to Fireside Dining. Open only during the winter season, this ski lodge transforms into an all-you-can-eat buffet with delicacies cooked with precision by stone fireplaces. The house favourites, raclette and fondue, are the perfectly gooey cheesy accompaniments to your main course. On certain days of the week, horse-drawn sleigh rides are available so book ahead before making your reservation.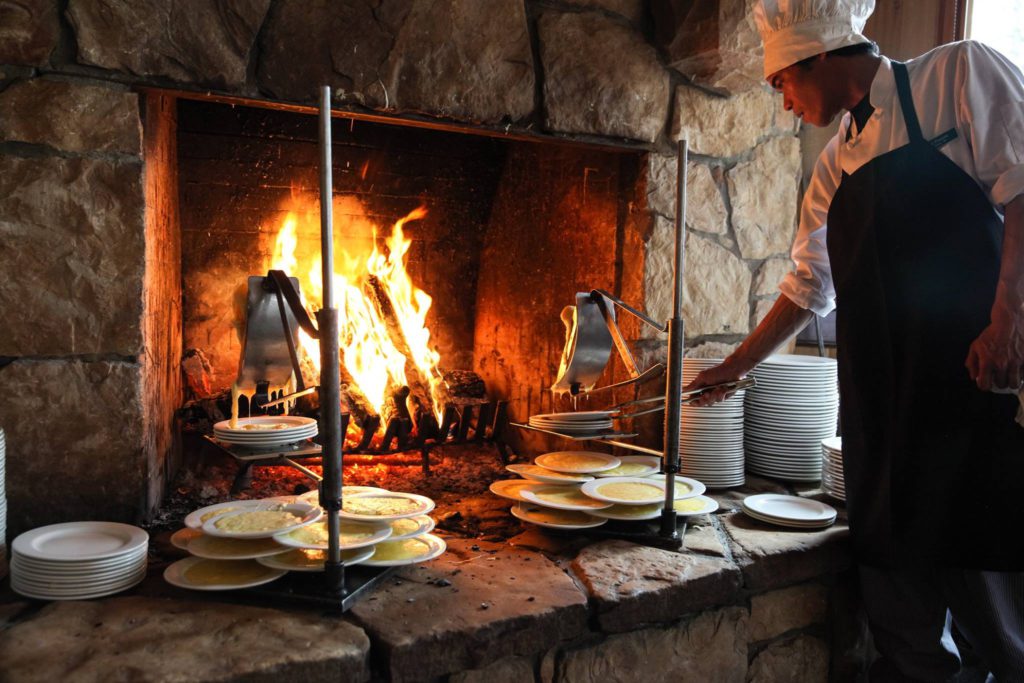 At Park City Mountain Resort, the Viking Yurt is a winter-only Nordic fine-dining extravaganza. Only one seating with 34 guests per evening ensures that the six-course meal unfolds lavishly and indulgently over four hours. Norwegian smoked meats, live piano performances, and the chance to try on Viking clothing are to be enjoyed here. The highlight is the 23-minute sleigh ride that takes you to the top of the mountain for dinner.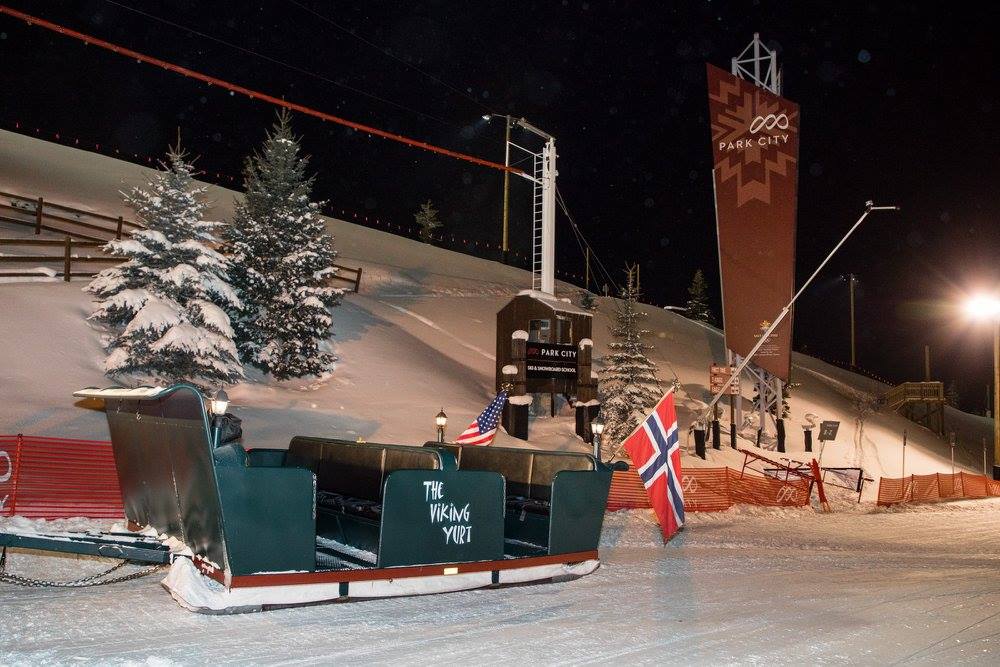 The Alpine Distilling Gin Making Experience can be savoured year-round on Main Street. Guests can use herbs and botanicals like ginger root, juniper, coriander, and many others to make their own unique bottle of gin. While waiting for the distilling process to be complete, they can enjoy cocktails and a four-course American contemporary cuisine dinner prepared by 350 Main's Executive Chef, Matthew Safranek.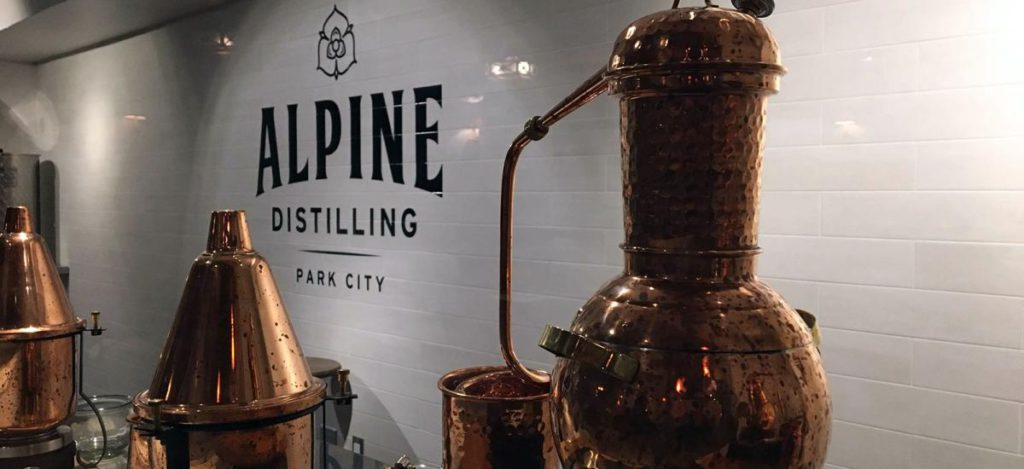 For travellers from India, who are longing for a meal that has the taste of home, we recommend Ganesh Indian Cuisine, which serves authentic home-style north and south Indian fare. Their shrimp coconut korma is as delectable as its vegetarian specialities like mutter paneer, aloo gobi and dal makhani.
For year-round foodie experiences, try out the rustic-yet-stylish Firewood for craft cocktails and dishes made with locally-sourced ingredients that enhance the taste of the mountain west area. The restaurant's Chef John Murcko uses methods of cooking over a wood-fire stove to create new dishes every day. Another must-try year-round restaurant is The Farm which boasts seasonal favourites and a wide vegetarian menu.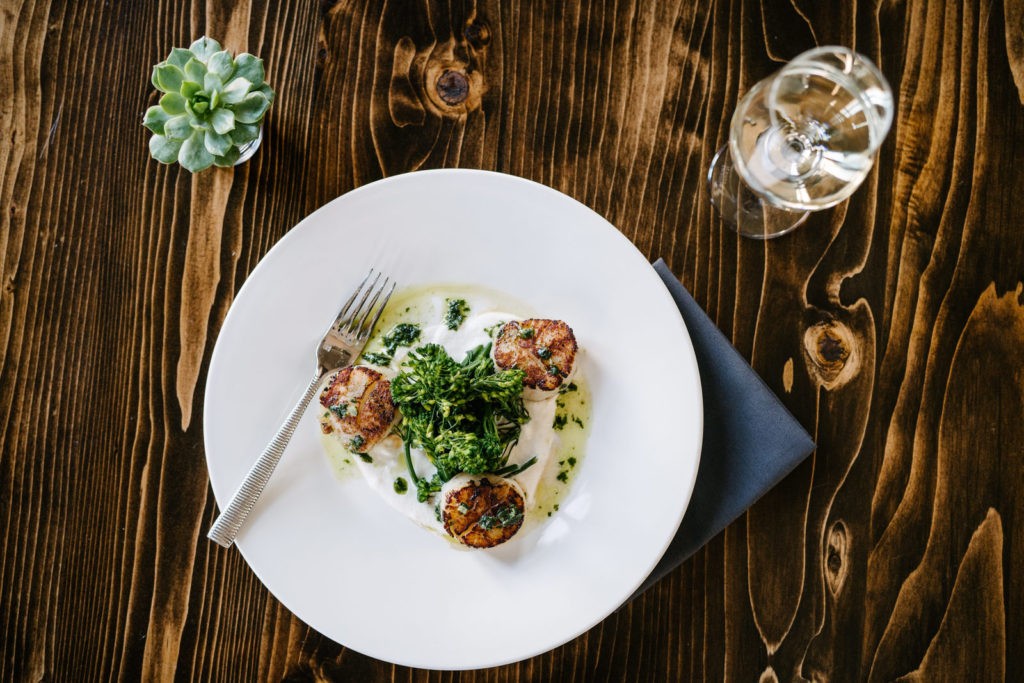 Looking for an Asian interlude? We have got you covered. Head to Baan Thai Cuisine & Bar on Main Street and Five5eeds for a taste of Australian-inspired great coffee, hotcakes, and smashed avocado & peas on toast along with an all-day breakfast menu.
Whatever your preference, Park City has something special for everyone.
A City Worth Its Salt
The capital of Utah, Salt Lake City flaunts modernity ensconced in the embrace of the surrounding Wasatch and Uinta Mountains, giving it a spectacularly surreal cityscape. The main draw of the city is that the great and scenic outdoors are just short drives away from its downtown area.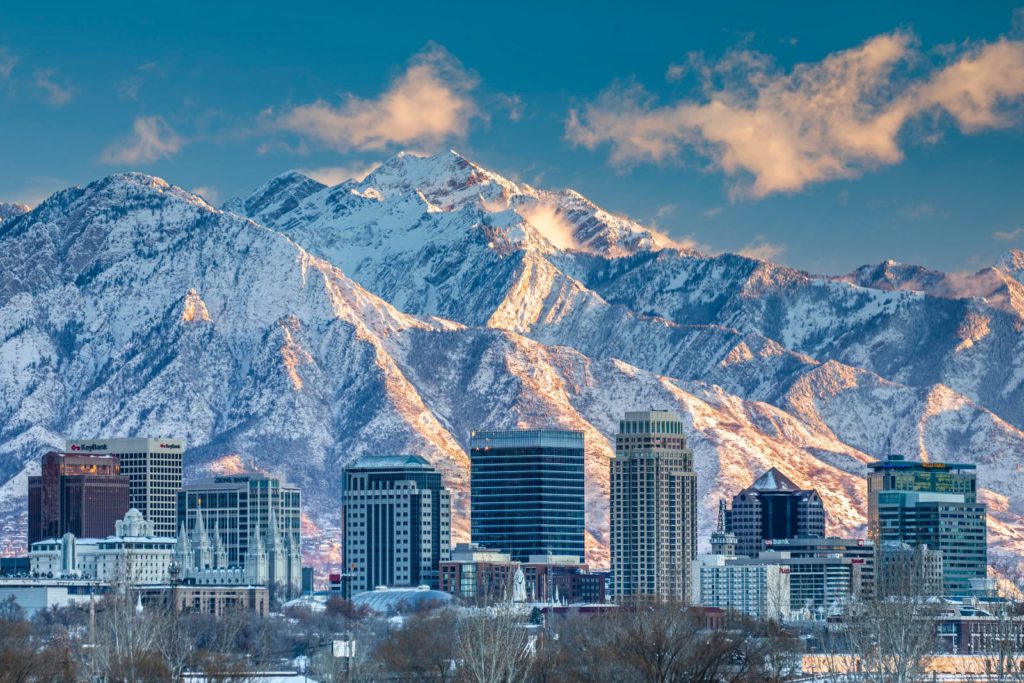 A good place to start your vacation in this city is at the historic Temple Square, home to the headquarters of the Church of Jesus Christ of Latter-day Saints, more commonly known as the Mormons. Considered to be the focal point of Salt Lake City, this 35-acre square consists of the original temple and other monuments such as the Joseph Smith Memorial Building, the Relief Society Building and Church Office Building, and the Museum of Church History and Art. Within the complex is the Family History Museum—the world's largest genealogical repository—which is an intriguing place to indulge in family history research.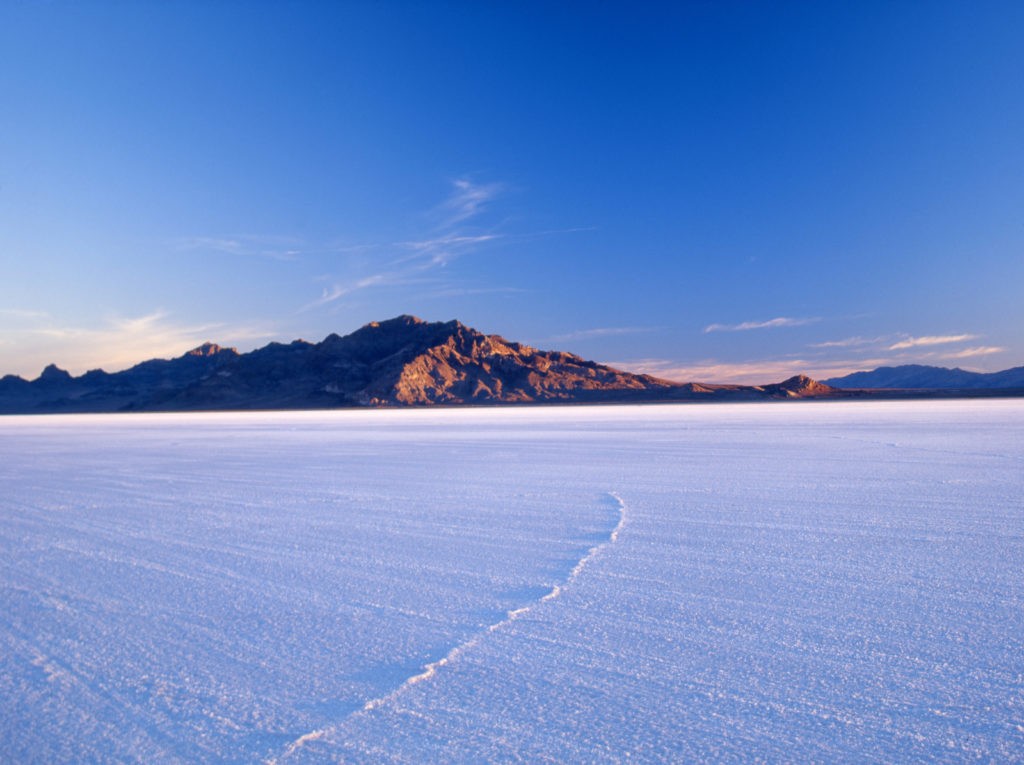 Lovers of the outdoors can head to the Bonneville Salt Flats. Spread out across 46 square miles, this salt crust landscape is surreal and jaw-dropping. It takes up about 3,00,000 acres of Utah's west desert. Shimmering, white and flat, it serves up gorgeous vistas and is also the spot for car racing rallies. At the Great Salt Lake, from which the city gets its name, is Antelope Island. The largest of the lake's ten islands, it boasts mountain peaks, more than 250 bird species, hiking trails, 200 pronghorn antelope, and one of the country's largest herds of bison.
Salt Lake City offers a bevy of food and drink options. Here are some you must include on your itinerary.
Head to Caputo's to sample unique cave-aged cheeses. Their state-of-the-art caves ensure that a variety of flavours are packed in these dairy delights. This award-winning food market boasts the world's largest collection of craft chocolate bars, and a host of Italian and southern European food.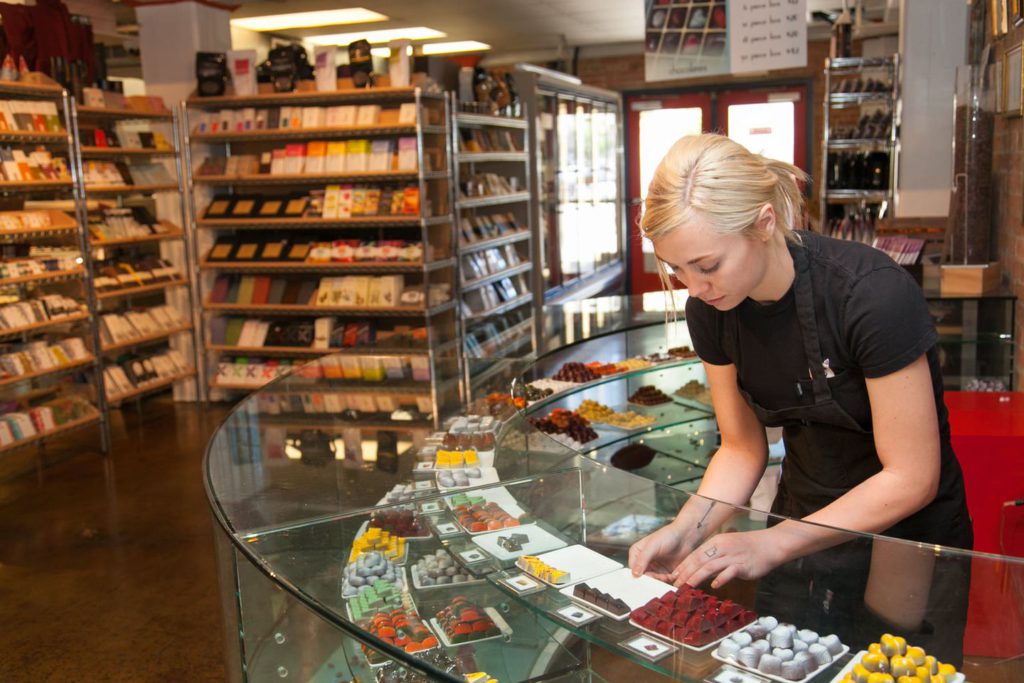 Enjoy the culture, tradition and history of northern Italy through a fine culinary experience at Veneto Ristorante Italiano, in the heart of downtown Salt Lake City. Situated in a home dating back to 1892, the restaurant takes guests to a world far away from the bustle of the city.
The Lion House Pantry is located in the historic Temple Square, in the former personal residence of Brigham Young, the founder of Salt Lake City. It offers cafeteria-style dining with hearty homestyle American cuisine, featuring Mormon classics like turkey potpie, soup in a bread bowl and prime rib.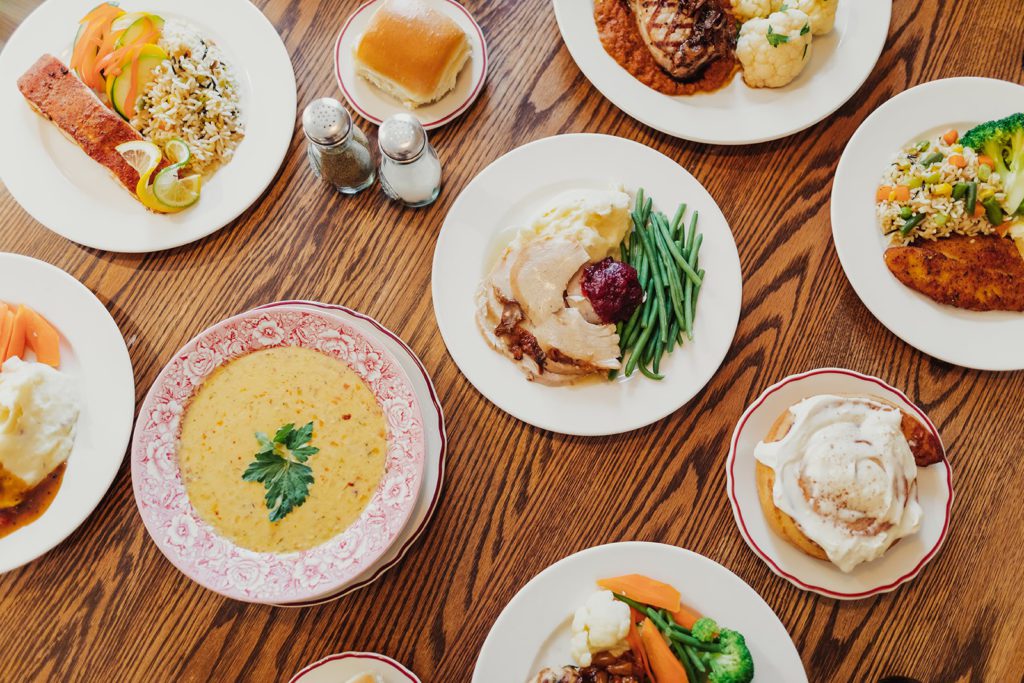 Once again for those who are travelling from India and looking for that home food experience, the food and drink concept offered by Mortar & Pestle and Curry Up Now has a two-pronged advantage. The former is a stylish cocktail lounge which also serves local microbrews and wines. Once you're done with drinks, head to Curry Up Now which is located in the same building for Indian bar food and streetstyle snacks.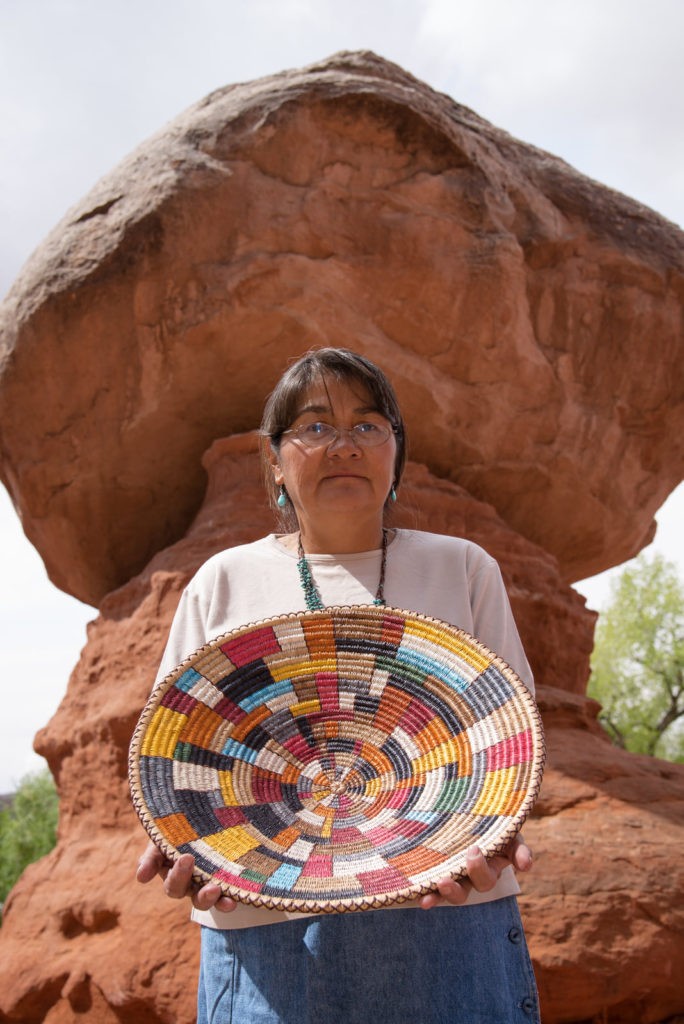 The Navajo people—the Native American people of southwestern USA—serve up delectable tacos. Visit Navajo Hogan for fry bread which is deep-fried dough sprinkled with salt or butter and honey. Its scrumptious taco version is topped with meat, beans, lettuce and salsa.
For the vegans, there is Laziz Kitchen on Jefferson Street with a delicious menu of vegan options and Lebanese fare.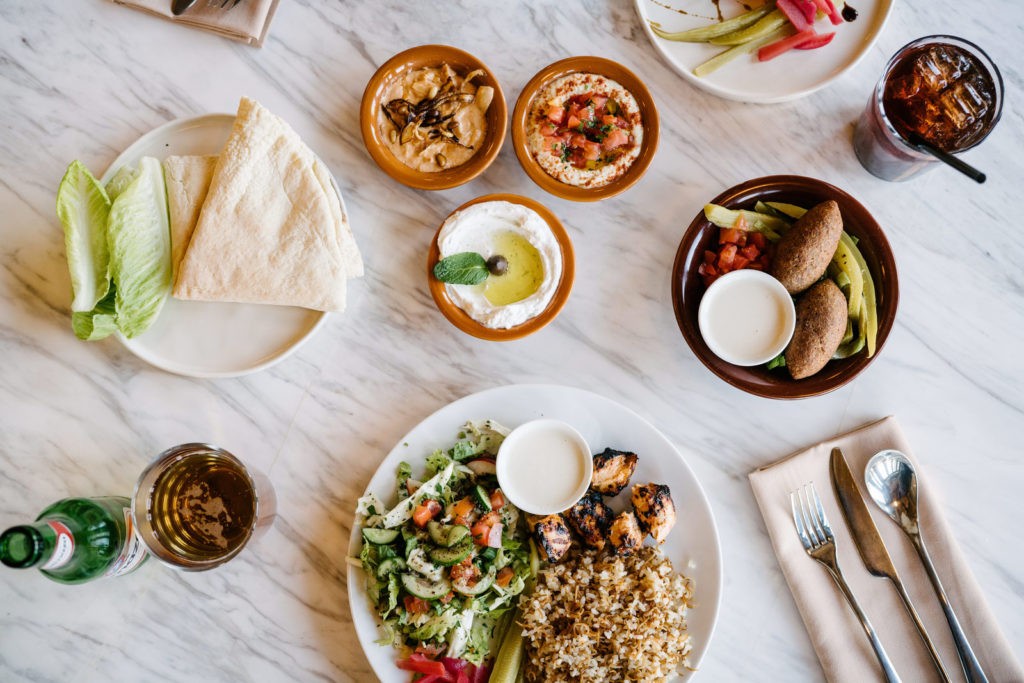 The Chanon Thai Café is a good option for spicy curries and Thai refreshments in the shopping area of Liberty Wells that's known for quaint independent stores selling ceramics, jewellery and home products.
So, on your visit to Utah, do keep aside some time for exploring Park City and Salt Lake City which offer a variety of adventure, history, culture, and culinary trails that are waiting to be uncovered.
In Partnership with Visit Utah
For latest travel news and updates, food and drink journeys, restaurant features, and more, like us on Facebook or follow us on Instagram. Read more on Travel and Food Network
Trending Now on TFN: Explore Utah's Mighty 5® and What Lies in Between