Old City of Bern. Photo: iStock
From the snowy heights of the Alps to lakeside vineyard terraces, from triassic fossils to the birthplace of Swiss watchmaking and a stunning centuries-old library, here's a look at Switzerland's magnificent UNESCO World Heritage Sites.
1. Old City of Bern
From the snowy heights of the Alps to lakeside vineyard terraces, from triassic fossils to the birthplace of Swiss watchmaking and a stunning centuries-old library, here's a lTo stroll through the Old Town of Switzerland's capital city is to be transported back in time. Its cobblestoned streets are lined with limestone buildings with broad arcades, and dotted with clock towers and ornate fountains. Established in the 12th cen­tury, the riverside town is a stellar example of medieval urban architecture. There are elements from later eras as well, all per­fectly integrated into the city's modern identity. Discover Old Town's charms on a guided tour or soak in its ambience over a cuppa at an al fresco café.ook at Switzerland's magnificent UNESCO World Heritage Sites.
2. Abbey of St. Gall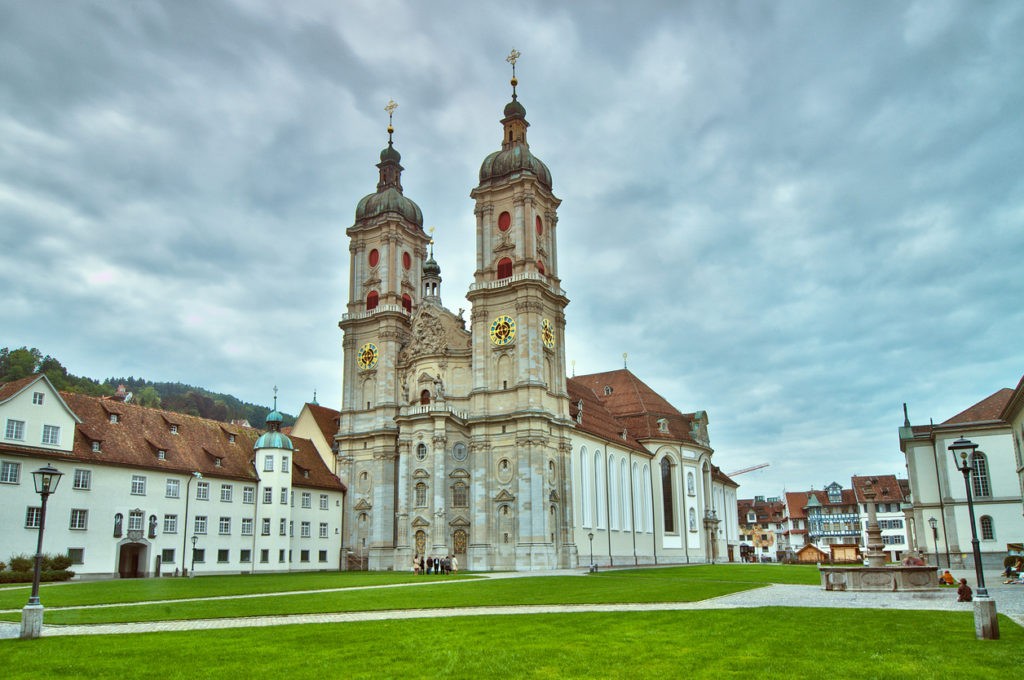 This former eighth-century monastery near Lake Constance in northeast Switzerland contains a remarkable collection of ancient manuscripts. Its cathedral is one of the last remaining baroque buildings in Europe. The Abbey Library's ornately decorated hall elicits a gasp from most visitors. The latter is also one of the oldest manuscript libraries in the world with around 1.7 lakh books. The collection includes about 400 handwritten scripts that are over 1,000 years old. It still functions as a public leading library.
3. Lavaux, Vineyard Terraces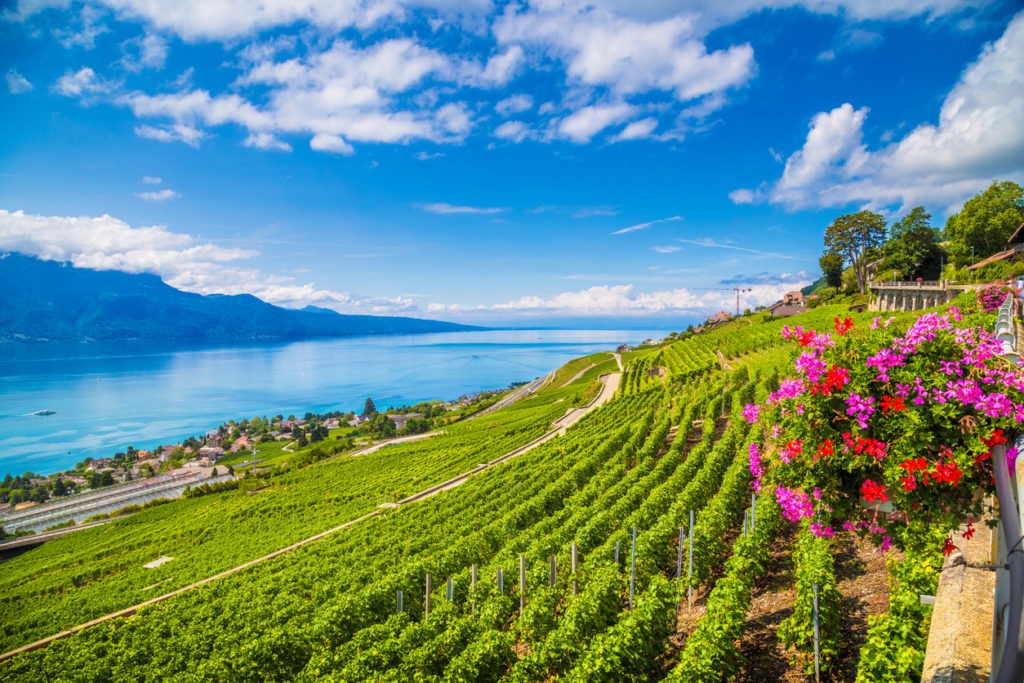 Lavaux's terraced vineyards stretch for about 40 kilometres along the northeastern shores of Lake Geneva. The sea of green vines glowing in the afternoon sun is a stunning sight that draws visitors from around the world. Though grapes have been grown here since Roman times, the terraces were first created in the 11th century, when the emerging Benedictine and Cistercian mon­asteries started large-scale wine production. Visitors can hike or cycle on trails that wind through the vineyards, stopping for wine tastings along the way.
4. Swiss Alps Jungfrau-Aletsch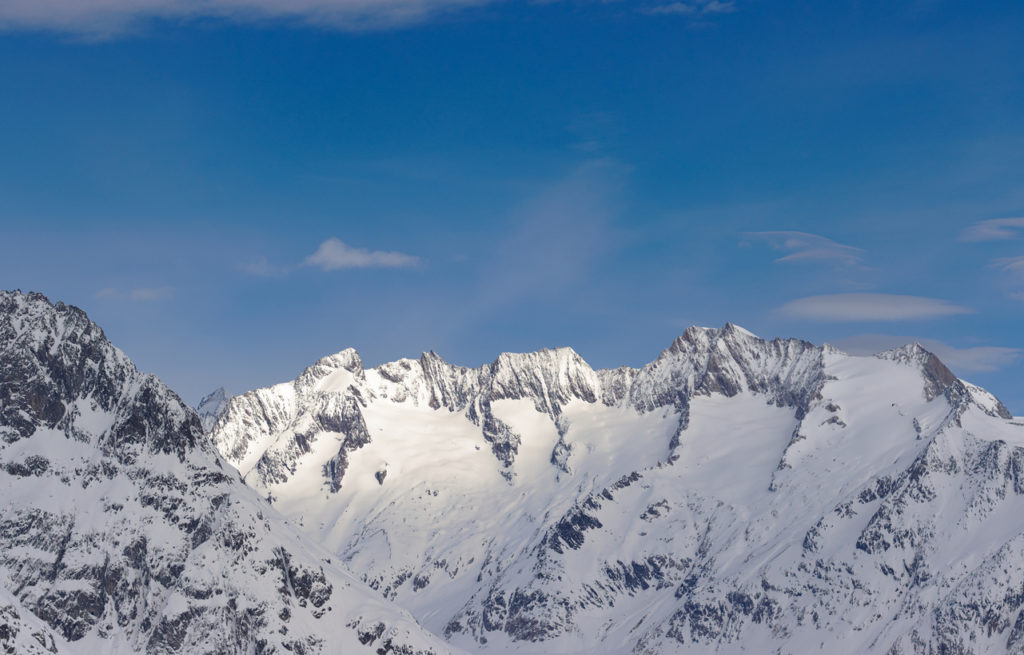 The Great Aletsch is a suitable name for a glacier that's Europe's largest, stretching 22 kilometres in length and cover­ing an area of 120 square kilometres. Together, the Jungfrau-Aletsch-Bietschhorn region is a World Heritage Site that includes the well-known peaks of Eiger, Mönch, and Jungfrau. In summer, visitors can take a train up to Jungfraujoch for views of the glacier and snow activities, or ride a cable car to Bettmerhorn all year round. The actively inclined can also walk the Swiss Glacier Trail that begins at Bettmerhorn.
5. The Rhaetian Railway in the Albula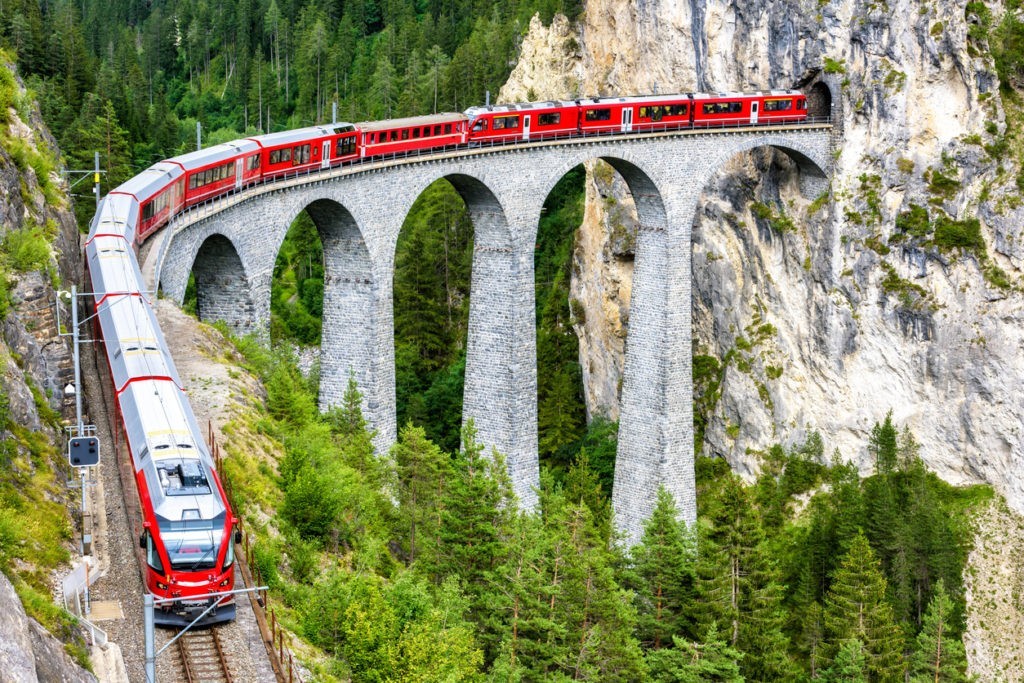 The Albula and Bernina lines of the Rhaetian Railway cross the Swiss Alps over two mountain passes, providing connections to remote parts. The 67-kilometre-long Albula railway line passes through a spectacular route with 42 tunnels and 144 viaducts and bridges. The 61-kilometre-long Bernina line has 13 tunnels and galleries, and 52 viaducts and bridges. Visitors can travel on this significant feat of early 20th-century engineering, crossing Europe's highest railway pass, an exposed helical tunnel, and the daring arches of the much-photographed Landwasser Viaduct.
6. Benedictine Convent of St. John at Mustair
Over the 12 centuries that this abbey has stood at its spot in the meadows of Müstair village, it hasn't changed much. Founded by the Benedictine order in A.D. 775, it turned into a women's abbey in the 1300s. The church is decorated with distinctive medieval frescoes, considered the world's largest collection of Carolingian-era murals. Very recently, the nuns who live here opened the tenth-century Planta Tower to the public. It houses a museum that provides visitors a glimpse into the convent's inner workings and a chance to see historical artefacts.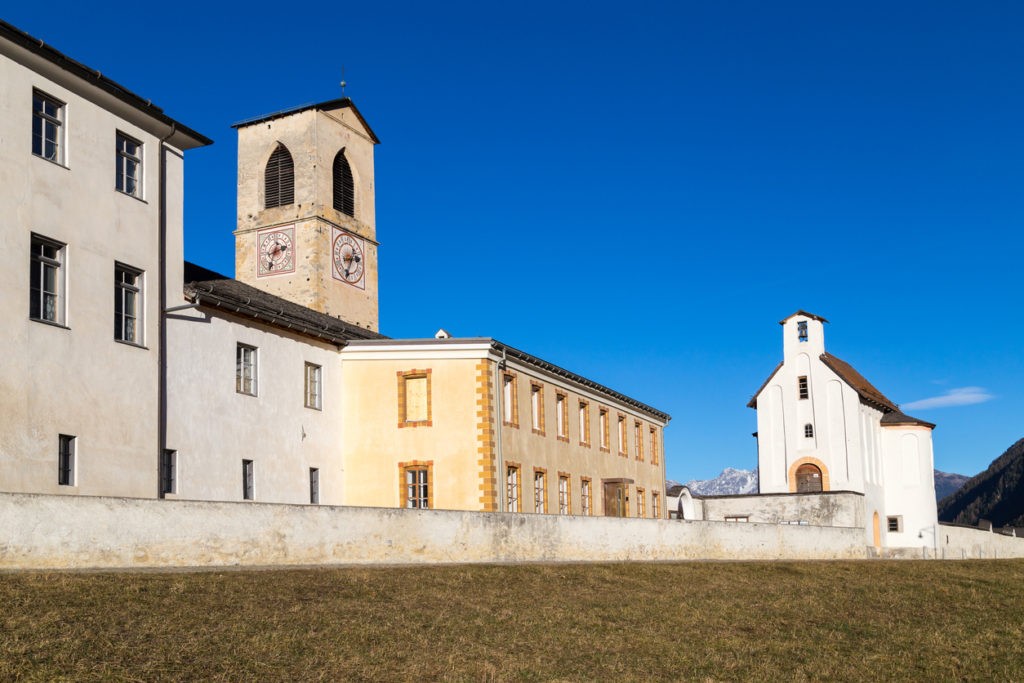 Must Read: The Ultimate Switzerland Travel Guide
7. Prehistoric Pile Dwellings Around The Alps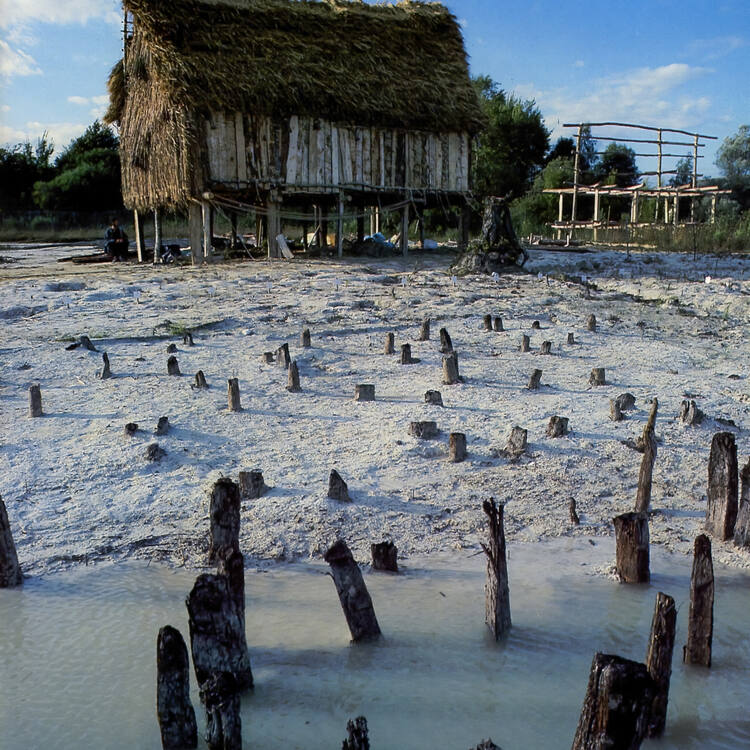 Clues to early man's agricultural practices, animal husbandry, and metallurgy have been found in about 1,000 prehistoric sites in six countries around the Alps. A series of 111 pile dwellings, dating back to 5000-500 B.C, which were found underwater or covered in marine sediment, form a UNESCO World Heritage Site. Of these, 56 are in Switzerland. History buffs can download the free Palafittes Guide app for further information.
8. Swiss Tectonic Arena Sardona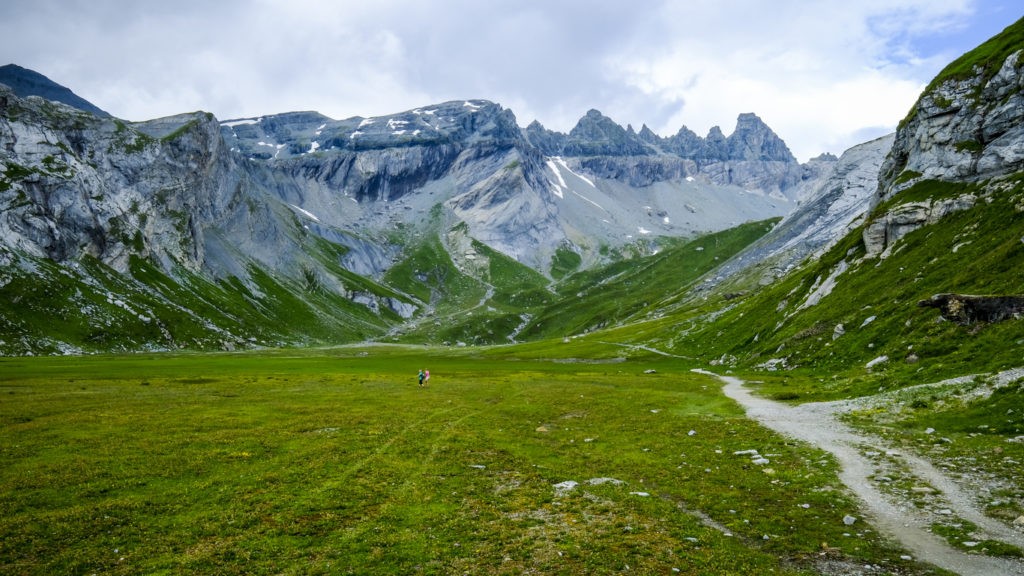 This area in northeastern Switzerland is a place for giants. The landscape of jagged, grey rocky mountains spread over 329 square kilometres is dominated by seven peaks that rise up over 9,843 feet. Geography books come alive here and the process of the creation of the Alps is visible for all to see. Glarus Overthrust, an important rock formation, is an area where older rock layers are seen pushed up over younger rock. Go on a hike through the region or visit Martin's Hole to learn the legend of Martin and the evil giant.
9. Monte San Giorgio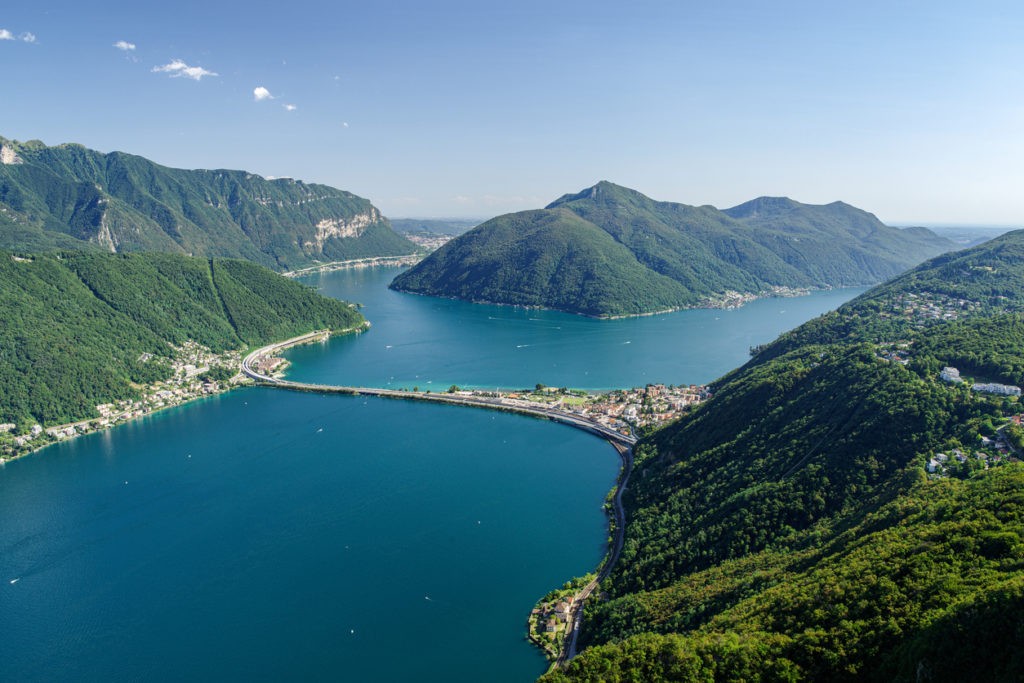 The pyramidal mountain with its forested slopes, located beside Lake Lugano, is a living museum of marine life fossils. Fossils of about 80 species of fish and 30 kinds of land and marine reptiles from the Triassic Period (230-245 million years ago) have been found here. The wooded mountain was once a lagoon, sheltered from the open sea by a reef. Many of these fossils still remain on the mountain though travellers can see excavated remains, some of animals up to 20 feet long, at the museum in the nearby town of Meride.
10. La Chau-de-Fonds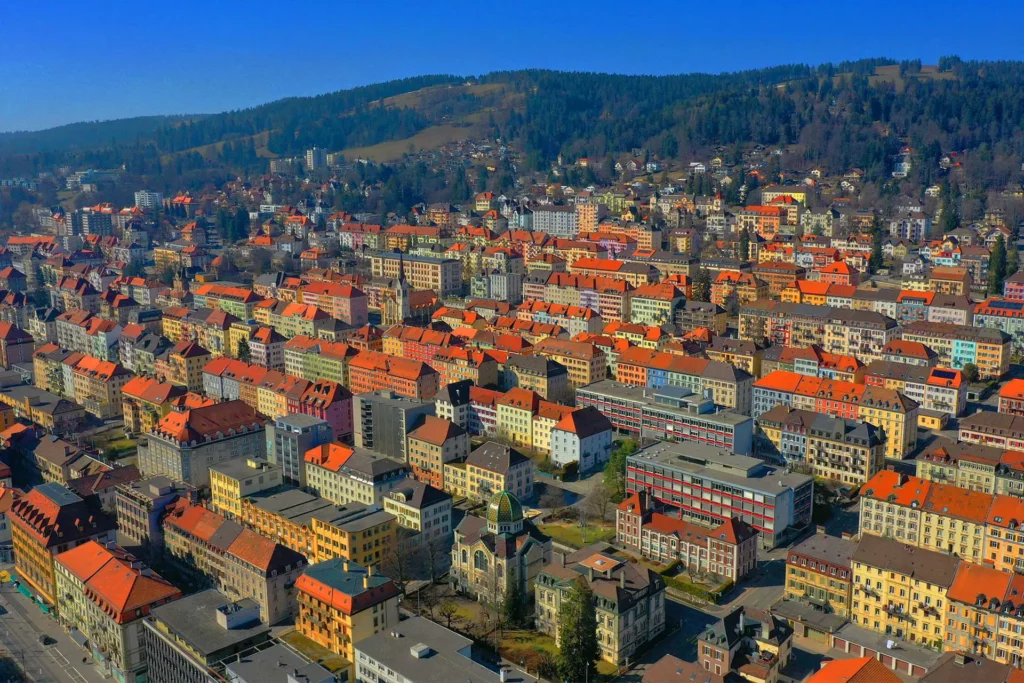 Two remote towns La Chaux-de-Fonds and Le Locle in the Swiss Jura Mountains were once small Alpine villages. Thanks to one particular industry—watchmaking—they were transformed into manufacturing towns. Rebuilt in the early 19th century, their urban planning reflects the meticulous and organised minds of their resident watchmakers. Some of the towns' streets are named after well known members of the community. Le Locle is known as the birthplace of the Swiss tradition of watchmaking. A short walk from the station in La Chaux-de-Fonds is the International Museum of Horology with its fine collection of timepieces. In this town you can also see the first house designed by famous architect Le Corbusier.
Also Read: Switzerland's Funky Chocolate-Making Workshop
11. Three Castles, Defensive Wall and Ramparts of the Market-Town of Bellinzona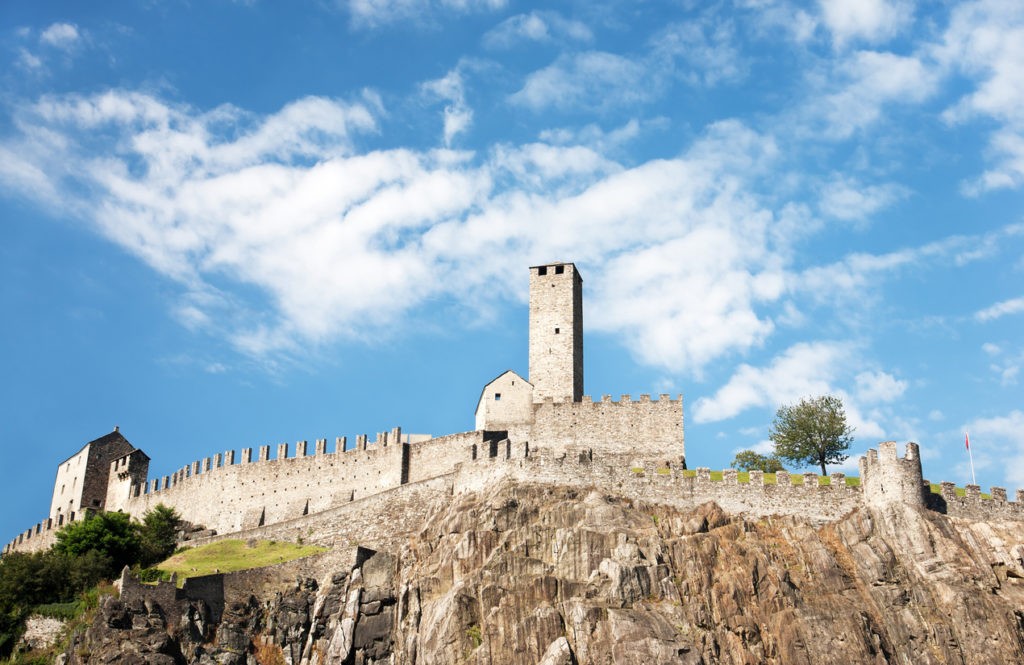 Bellinzona's strategic location as an Alpine gateway meant that it had to be guarded fiercely. The capital of Ticino canton is known for its three castles that are great examples of medieval military architecture. Castelgrande is the oldest and best known, Montebello forms the central defensive structure, while Sasso Corbaro is built on an isolated rocky cliff and towers over the other two. Castelgrande is the easiest to visit, reached by a short walk or by taking an elevator from town. Take a picnic up and visit the museum.
12. The Architectural Work of Le Corbusier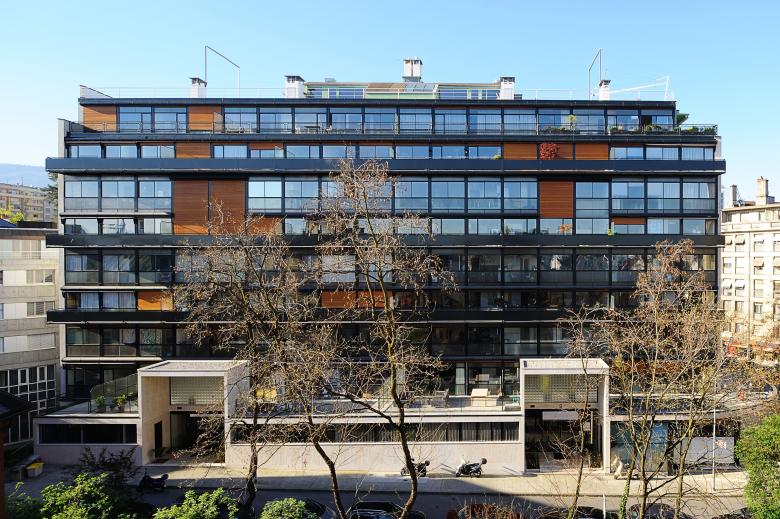 Chosen from the work of Le Corbusier, the 17 sites comprising this transnational serial property are spread over seven countries and are a testimonial to the invention of a new architectural language that made a break with the past. They were built over a period of a half-century, in the course of what Le Corbusier described as "patient research".
13. Ancient and Primeval Beech Forests of the Carpathians and Other Regions of Europe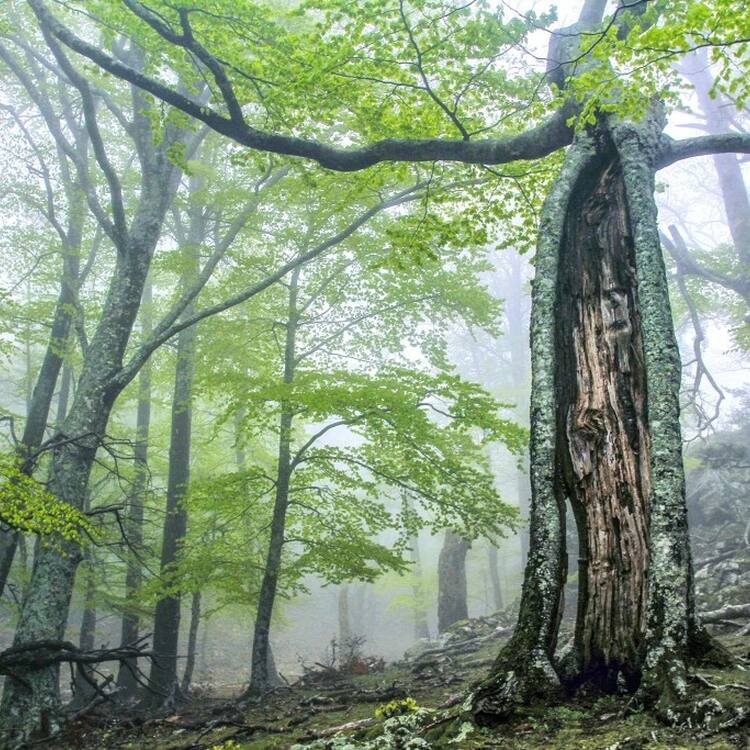 This transnational property includes 94 component parts in 18 countries. Since the end of the last Ice Age, European Beech spread from a few isolated refuge areas in the Alps, Carpathians, Dinarides, Mediterranean and Pyrenees over a short period of a few thousand years in a process that is still ongoing. The successful expansion across a whole continent is related to the tree's adaptability and tolerance of different climatic, geographical and physical conditions.
For latest travel news and updates, food and drink journeys, restaurant features, and more, like us on Facebook or follow us on Instagram. Read more on Travel and Food Network
Trending on TFN
The 23 Best Places To Go In 2023
Explore Utah's Mighty 5® and What Lies in Between
Five Epic U.S. National Parks To Visit This Year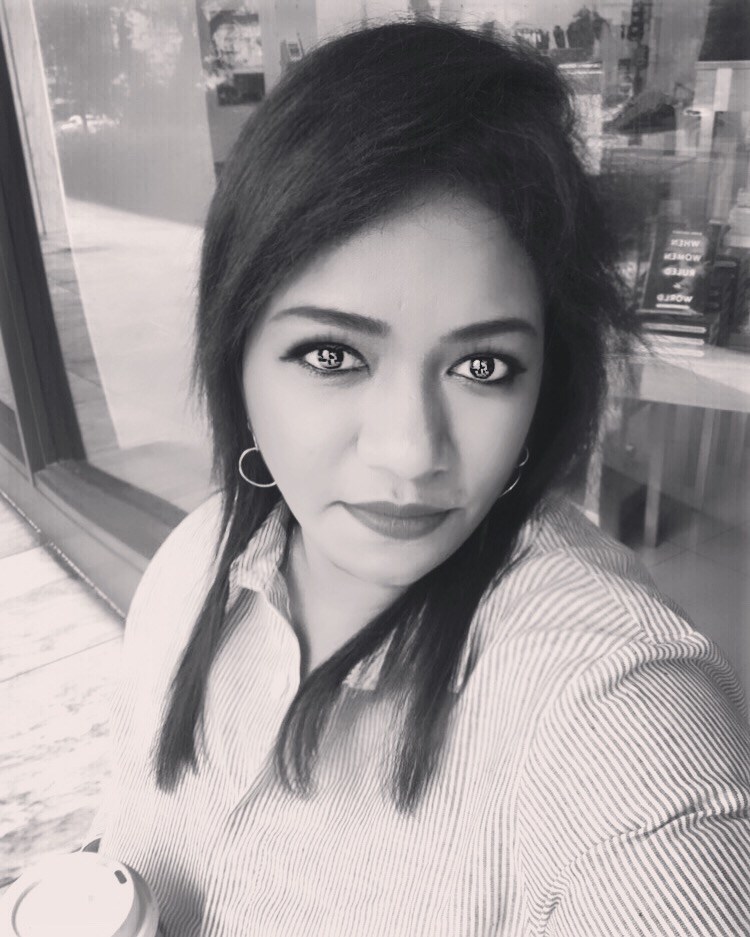 A New Yorker at heart, an unapologetic anglophile, national parks explorer and former head of National Geographic publishing in India, Ritika is the Global Editor for Travel and Food Network and leads all journalism across platforms, including news, digital, videos, and social media. She writes features focused on narrative storytelling, industry trends, destinations, culinary travel, and how-to advice and is an advocate for sustainable travel. You can follow her on Instagram @newyorkeratheart