Photo : Shutterstock
On our food trail in France (a country that has been the centre of culinary endeavor for centuries – the place where chefs aspired to train and where restaurateurs looked for inspiration), we realize that dining in the French Riviera is much more than crawling back into its buttery embrace (croissants for breakfast and steak frites for dinner) and while the classics of French cuisine are big, solid meaty dishes – that's not to say, however, that the French don't eat their greens. They absolutely do. Often served raw or as a salad at the start of a meal, or as a cooked side dish. So it is possible to eat food that is authentically French and vegetarian, you just may have to adapt it to make it a full meal.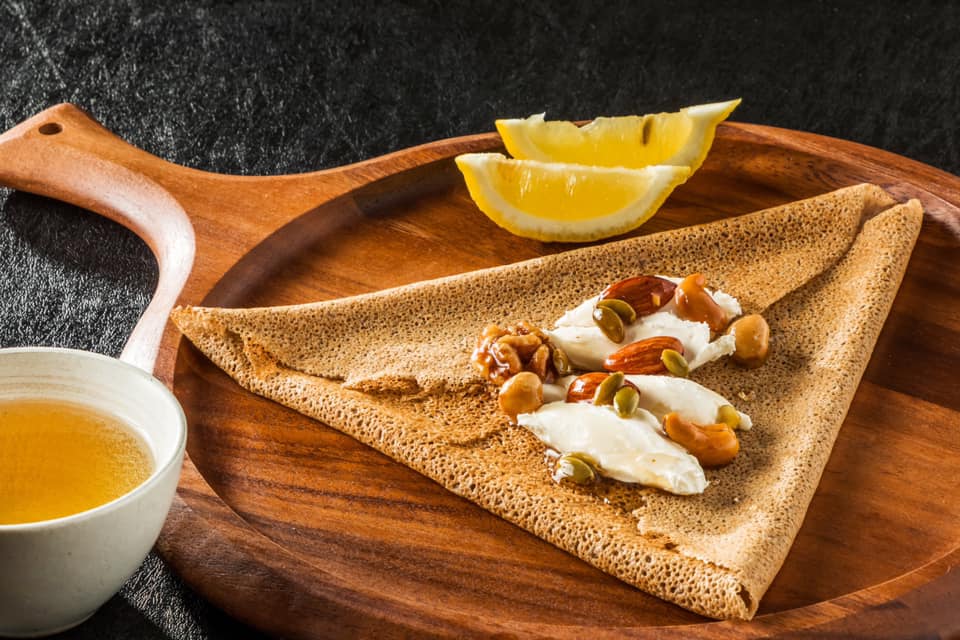 While my partner continues to awaken his taste buds to the classic French flavors of fois gras and duck confit, I, because of my vegetarian gourmet enthusiasm, decide to settle for Galettes Bretonnes – a savory crepe made with buckwheat flour that gives it its greyish color, and Gratin Dauphinois (traditionally, made of sliced potatoes cooked with cream, milk and nutmeg). Though no cheese is added in the original recipe but the one I ordered had some in it. To end the meal on a sweet note, we opted for Tarte Tatin, but you can select from other binge-worthy traditional French desserts, which all have vegan options (Eclairs au Chocolat, Crème brûlée, Lemon soufflé, Chocolate mousse, to name a few). As you can imagine, we have gone into a state of food coma.