Photo : Shutterstock
Continuing our veg-food expedition across Europe, today we woke up in Bodrum that's part of what's called 'Turquoise Coast' – Turkey's seaside hotspot sketched vividly by densely forested hills and ochre limestone cliffs, and a picturesque coastline painted in hues of electric blues, teals and greens. Besides the golden sand beaches that are lined with shaded sun loungers and boast calm waters, the primary lure of Bodrum are the restaurants jutting over the water on floating docks. So we decide to start off with a traditional kahvalti or Turkish breakfast comprising of a lavish spread of cheese, olives, bread, honey, jams, fruits and vegetables, salads, tahini paste, acma (Turkish bagels) , Borek (a flaky pastry with several thin layers of cheese and spinach filling).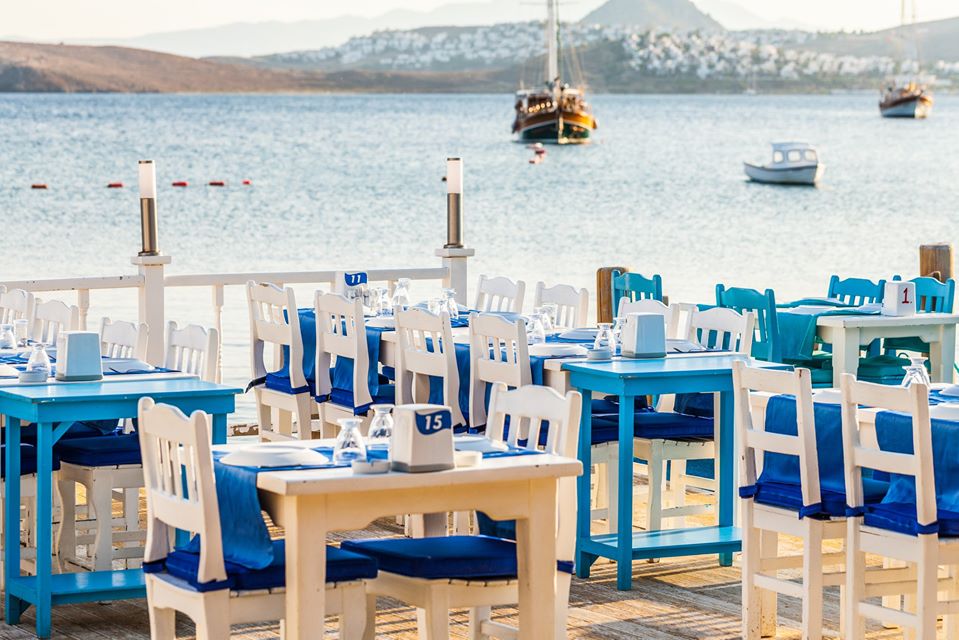 Our itinerary for the day includes a fair bit of water activities (snorkeling, kayaking) and a boat trip from Gumusluk to explore neighboring islands. Gumusluk is dotted with a string of waterside cafes serving up fresh seafood under trees bedecked with carved gourd lanterns. However since we are vegetarian on this trip, for dinner we plan to indulge in a meze platter that includes olive oil–lathered Aegean vegetables, spicy Anatolian kebabs. While we are contemplating baklava for dessert, we will probably wash it down with a tulip-shaped glass of cay (Turkish tea).But that's a story for another day.