Photo : Shutterstock
When you think London, you typically think History, historical buildings, monuments, testaments to a bygone colonial past; you think of the Queen, the Royal family, the pomp, the ceremony; Museums, Galleries, the "Underground", Shopping, Pubs and probably "Fish and chips"!!
But London is one of the, if not "the" food capital of the world. The variety, the cultures, the cuisines are all represented. And in all forms and levels of restaurants, from Michelin starred to small family-owned and run and of course on the street!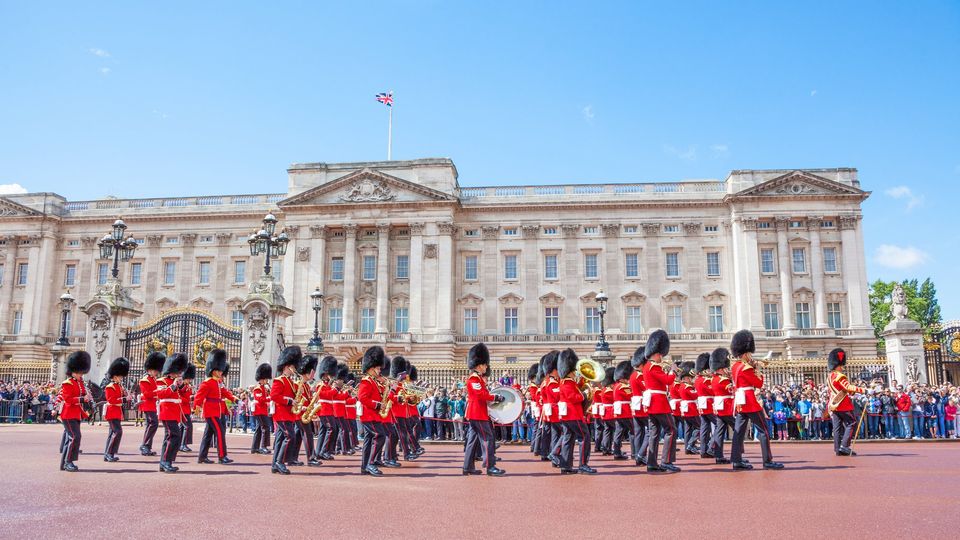 The street food revolution has been a huge influence in the introduction, spread and sampling of food from around the world. Typically available at lunchtimes and in commercial office areas, street food 'markets' have taken on a more permanent avatar in places like Borough Market, the Boxparks, Market Halls and markets like Old Spitalfields and Brockley.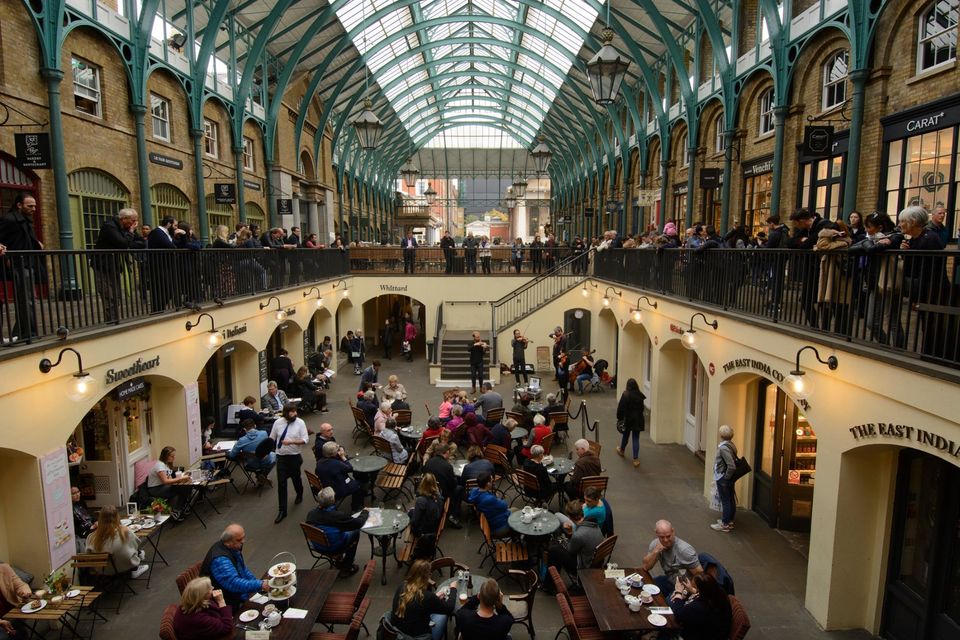 COVID-19 has taken its toll on the food business with restricted numbers and capacity but the pop-ups are popping back up and the demand is there as people, weary from lockdown venture out again and more often!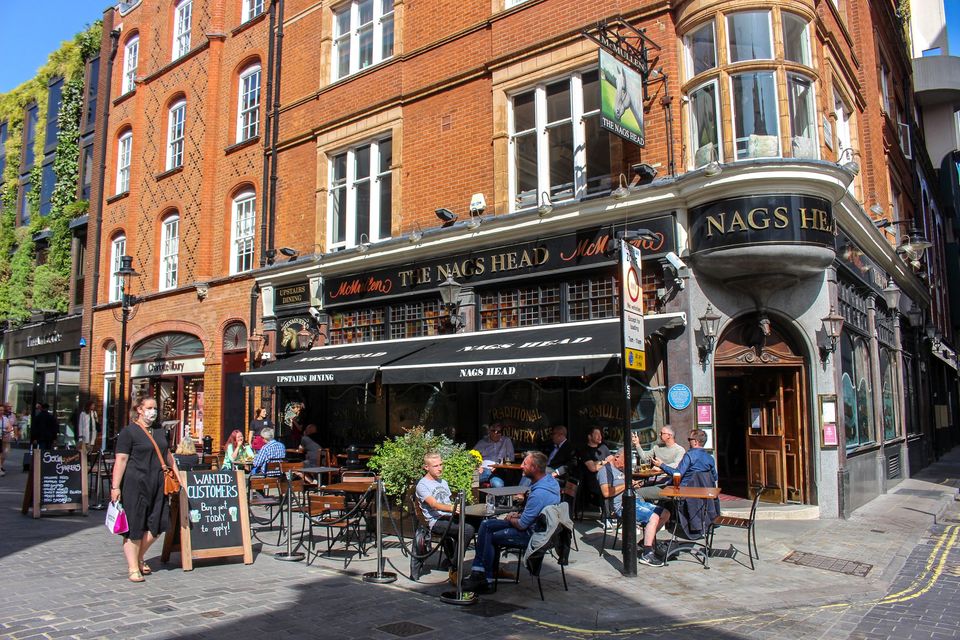 Must Eats
British cuisine is a collection of flavours and influences, traders from around the world brought spices, tea and coffee, sugar and of course their food! The British influence around the world encouraged the migration of people and cuisines, influencing local dishes and fusing elements, spices and cooking methodologies into today's British cuisine. The 'must eats' I have listed are served across all manner of establishments, from Michelin starred and fine dining restaurants to the working man's cafe. But for me, the true blue Brit experience is to find a good old English pub where you can wash all this down with pints (568 ml is an English pint ) of lager or ale, but we'll stay with the food for now!
Vegetarians, while you might wonder if you are going to starve in London, rest assured you aren't forgotten! There are very good options for most of the 'classics' and most pubs and restaurants will always have vegetarian and now vegan options too!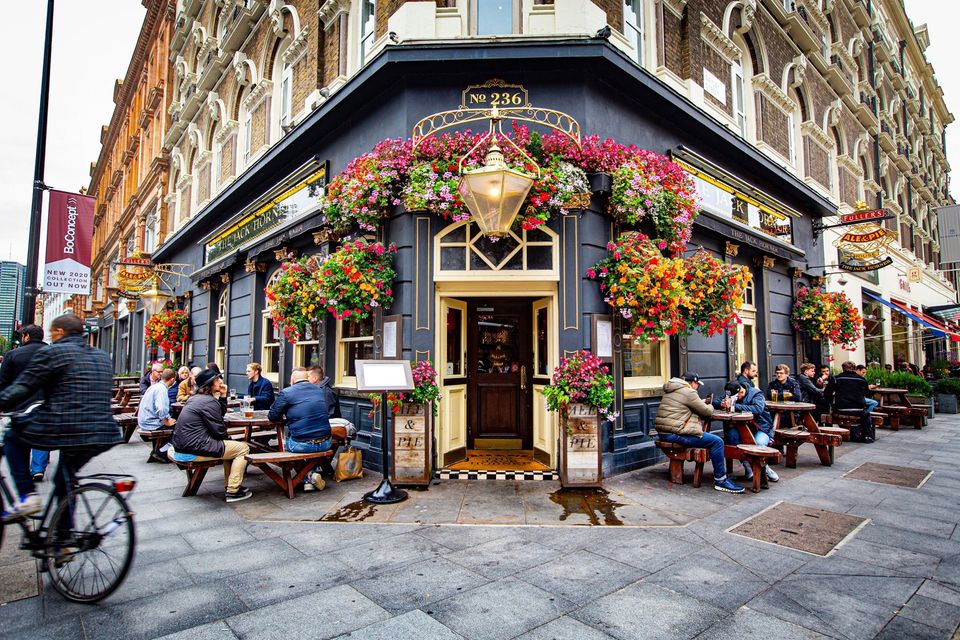 A Trip Down The 'Chippy'
You cannot come to the UK and not eat Fish and Chips! It is the quintessential representation of British cuisine and an absolute must! Like with the origin of nearly all 'national' dishes, the arguments rage on about the origins of the dish, what is the best fish to use, where was the first fish and chip shop or "Chippy" and of course where you get the best fish and chips. So, a brief potted history without venturing to join the argument, is that the dish made its entry into British cuisine sometime in the 1860's, with Lancashire and London claiming to be 'first'! A staggering £1.2 billion ($1.5 billion USD) is spent on over 229 million portions of fish and chips a year!
Typically Cod and Haddock fillets dipped in a crispy, golden, beer batter and deep-fried. Served along with equally crispy chips (NOT fries!), which are golden, crisp on the outside and soft and fluffy on the inside. The whole dish is generously seasoned with salt and accompanied by garden or "mushy" peas! Strangely (or maybe not?!), a lot of Brits douse their chips with vinegar! But hey ho, different strokes…..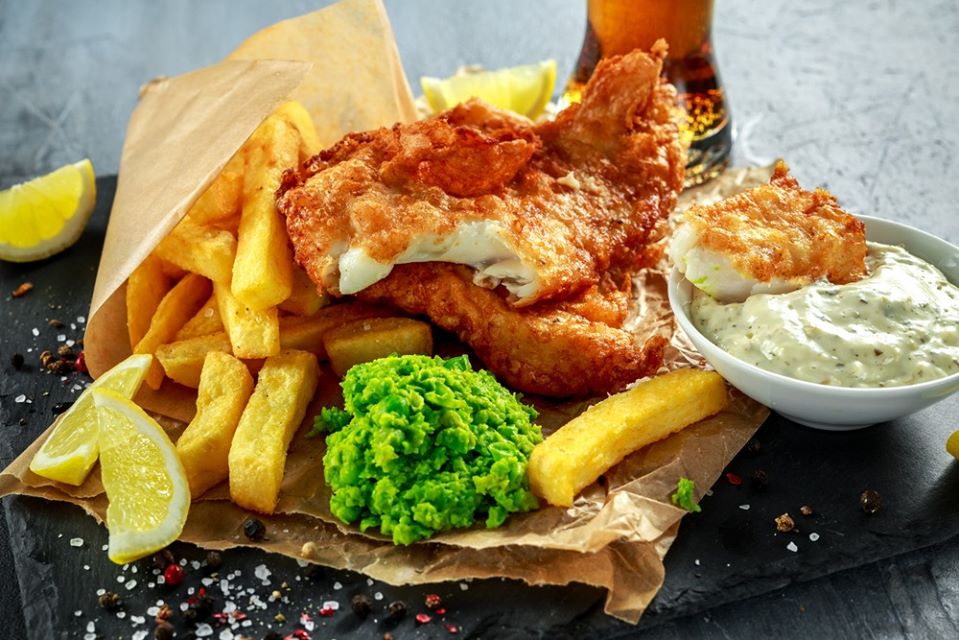 Where To Find The Best Fish & Chips
Sea Fresh Dining: This family-run restaurant in London's Victoria has been serving top-flight fish & chips and more since 1965. For the perfect 3 course meal, start with a classic avocado with prawns, then get something fresh from the fish list either deep-fried in ultralight batter or grilled, and end it with Italian ice cream.
Golden Union: Serving quintessential British Chippy, with the freshest fish and the finest homemade pies since 2008.
Golden Hind Restaurant: Located in the heart of Marylebone Village, The Golden Hind has a 100 year legacy of serving the finest fish and one of the best fish and chips in London.
Poppies Fish and Chips : This retro-styled diner will take you back to early 50s East End London. With substantial fillets of fish coated in a crunchy batter surely makes a good impression.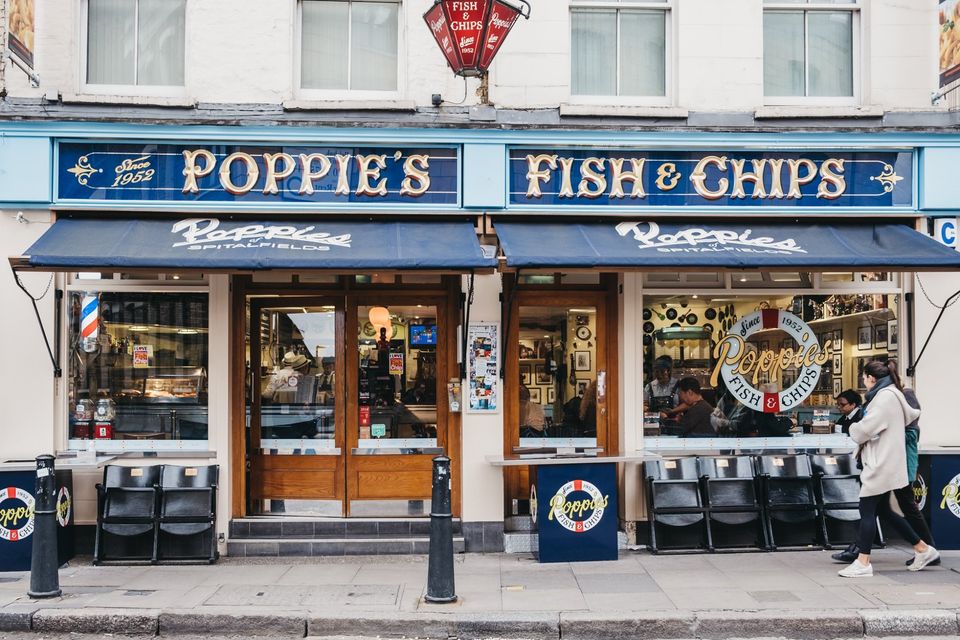 The "Full English"
The 'All day English breakfast, or as it is often called, a 'fry up' is another great British institution. Breakfast, so named as the breaking of the overnight fast, was the first meal of the day and ranged from lavish, never-ending meals to the more humble bread and cheese. With more people going out to work, a good breakfast helped get workers through the day before their next meal at the end of a long working day.
The 'full English" traditionally consists of fried eggs, sausages, bacon, hash browns, baked beans, grilled tomatoes and mushrooms! Sometimes a slice of 'black pudding (blood sausage) is also on offer, as is the absolutely sinful, artery-clogging fried bread! The Irish, Scots and Welsh have their own versions, with their local dishes like Irish soda bread, Scottish 'tattie (potato) scone' and Welsh laverbread.
While it is breakfast, it's also eaten through the day and a very popular pub classic too! Either way, it's a great way to start the day, or more interestingly, any time of day is breakfast time!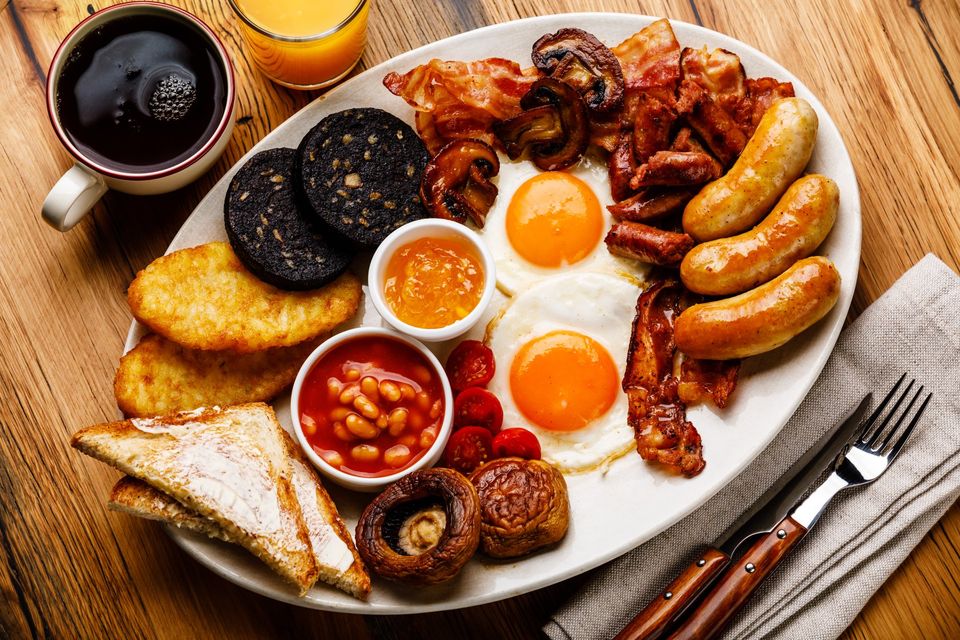 Where To Find The Best English Breakfast
Most pubs and small cafes serve the English Breakfast, but here are few of our favourites:
The Wolseley: Set in a 1920s car showroom, next to The Ritz, this timeless all-day café restaurant is renowned for its spectacular interiors. Breakfast on the classic Eggs Benedict or a fluffy omelette layered with smoked haddock and creamy hollandaise or indulge in oysters to champagne cocktails, the Wolseley is an experience neither to be missed nor forgotten.
Breakfast Club Cafes: The Breakfast Club is great for what it is; peppy and perky – serving indulgent portions of all your favourite American and English breakfast items. Must try their Eggs Benedict and pancakes.
Regency Café: This art deco style Regency street near Westminster London has been voted as one of the best eating places in London. It has also featured as a filming location in several BBC series.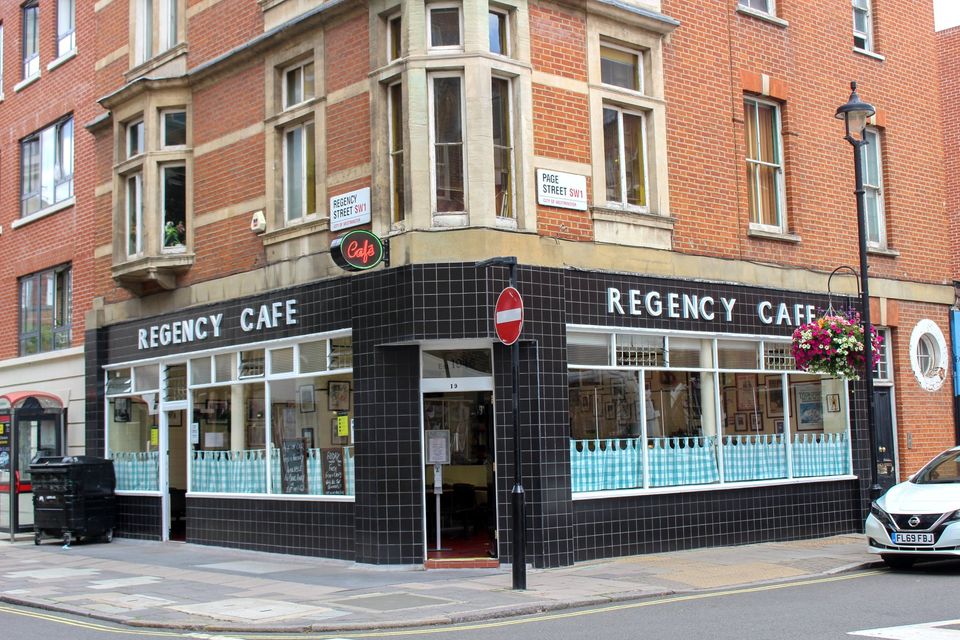 If It's Sunday, It's 'Roast and Yorkshire Pudding' time!
The Sunday roast is as much about tradition as it is about the food! Classically eaten anytime from noon to about 5 p.m. and with a plate piled high, it generally forms the one main meal of a lazy Sunday! Originating in the 1400's and born out of the love of roast beef, the Sunday roast became part of every family's tradition.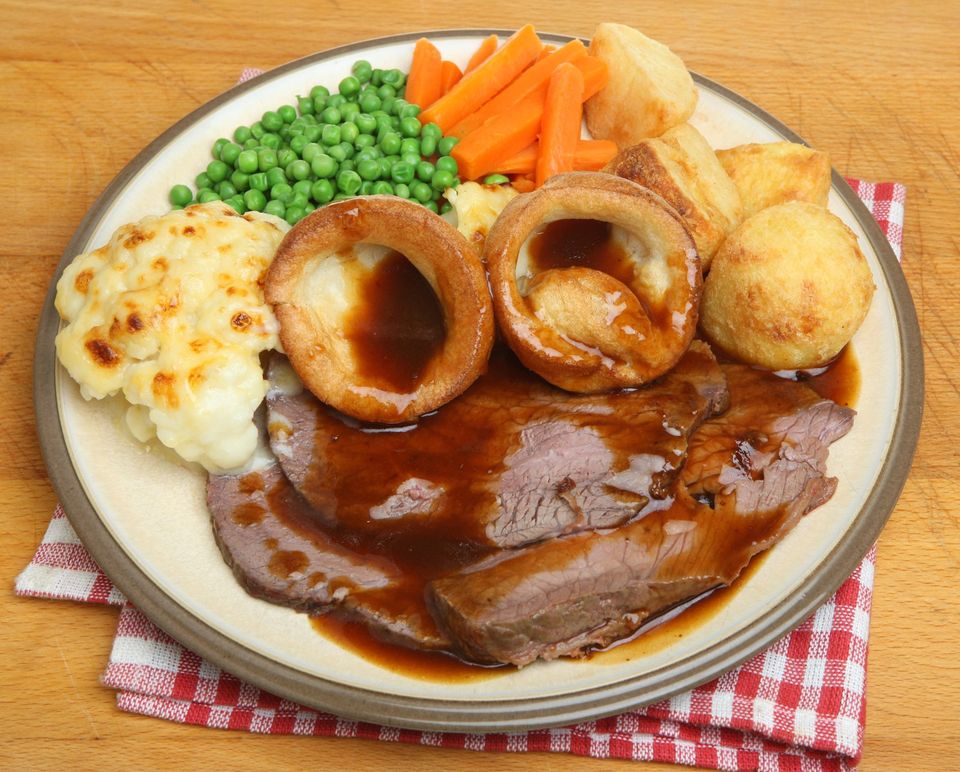 Traditionally roast beef, most restaurants and pubs serve a choice of lamb, chicken and pork in addition to beef, so there is lots of choice on offer. A good Sunday roast must be eaten with crispy roast potatoes and the equally quintessential Yorkshire pudding, which isn't a pudding at all but a savoury accompaniment made of flour, egg and milk baked in hot oil! While most carnivores would stop here, there are some 'must-have' vegetables that make up the Sunday meal. Boiled carrots, peas, broccoli and cauliflower are the most often on the menu but so also roasted parsnips and carrot and swede mash!
Like the English breakfast, the roast too has achieved an 'all day', through the week status, sitting proudly alongside the other British favourites on many a pub menu.
Where To Find The Best : Sunday Roast
The Blacklock: An award-winning steak and chophouse, with branches all over London, it servesing the best grass-fed, dry-aged meat in the United Kingdom for unbeatable value for money all washed down with 'cocktails for a fiver'!
Cleveland Arms: A local pub entertaining the Paddington community & visitors to the area since 1852 with elevated pub food, carrying a distinctive European influence in addition to a parade of seasonal classics executed with elegant simplicity.
Swan London: If you fancy Lunch with a view then head to this beautiful Bar and Restaurant located at the iconic Shakespeare's Globe, with stunning views of the Thames and St Paul's.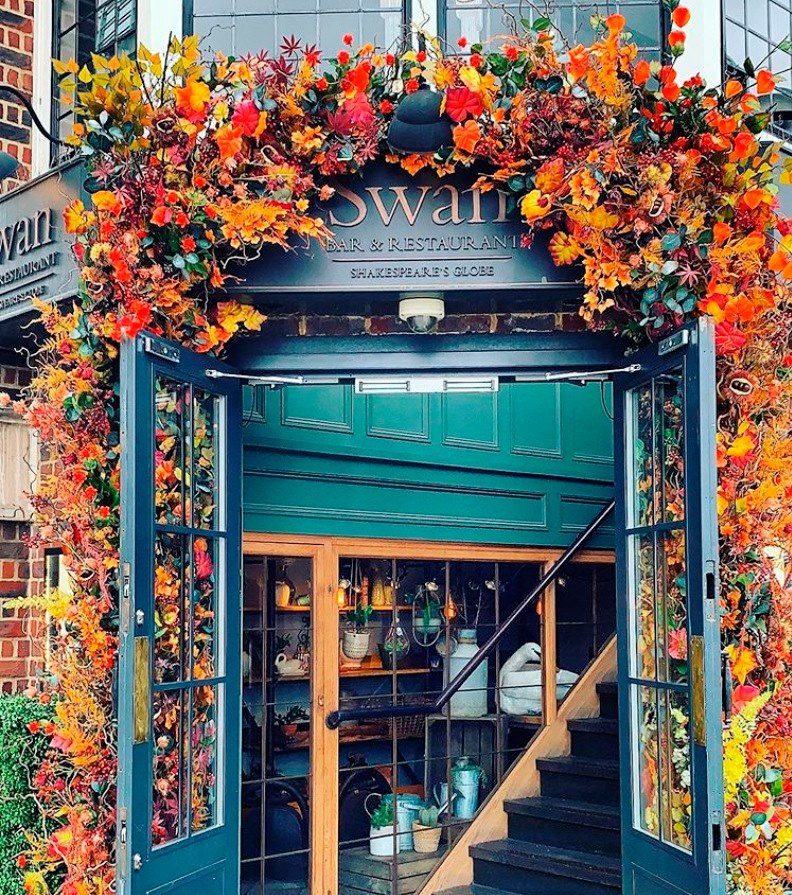 A Very 'Genteel' Afternoon!
Afternoon tea is not just a cup of tea! It's an experience almost as reverent as the Japanese tea ceremony! Particularly promoted and enjoyed at some of the Capital's iconic hotels and restaurants, it is a great way to spend the afternoon, recovering from the exertions of tourism – whether it is sightseeing or shopping!
Elegantly served on a 3-tier porcelain cake stand, that serves as the centrepiece, appropriately accompanied by a fine china tea service, liberally sprinkled with lace doilies and napkins! There is an "etiquette" that goes with the territory but I'll simplify it; start with savoury and finish with sweet!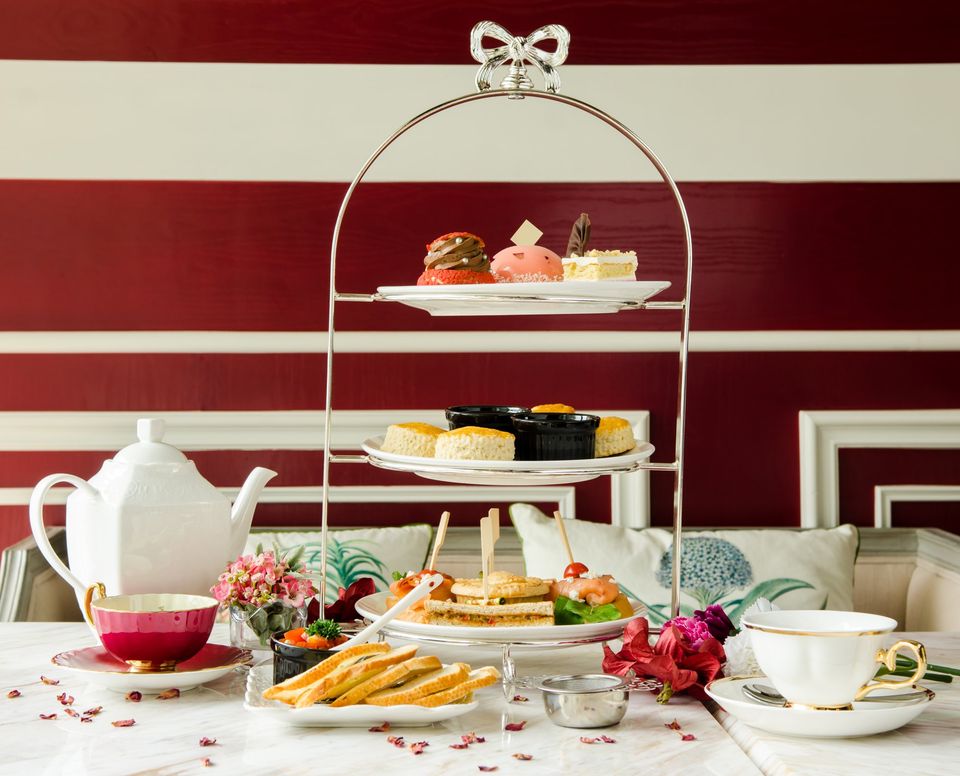 So, the 3-tier cake stand will more often than not, offer 'finger sandwiches (no crusts!) on the bottom tier, with fillings like cucumber, prawn, egg and cress. And yes, you can use your hands to eat them!
The middle tier will have scones (the battle for the correct pronunciation "scones vs scons" continues) accompanied with clotted cream and preserves (posh word for jam!). There's another ongoing argument, jam first and then cream or the other way around? Buckingham palace says 'jam first'!
The top tier is home to a variety of cakes, pastries and other delectables – if you can still eat!
Oh! And all this washed down with some very eclectic teas – Assam, Darjeeling, Earl Grey are some of the teas typically featured. For those with a more serious thirst, there are Champagne Afternoon Teas with a glass of 'bubbly' to wash the 3 tiers away! And for those with an even more serious thirst, how does a G&T Afternoon Tea sound?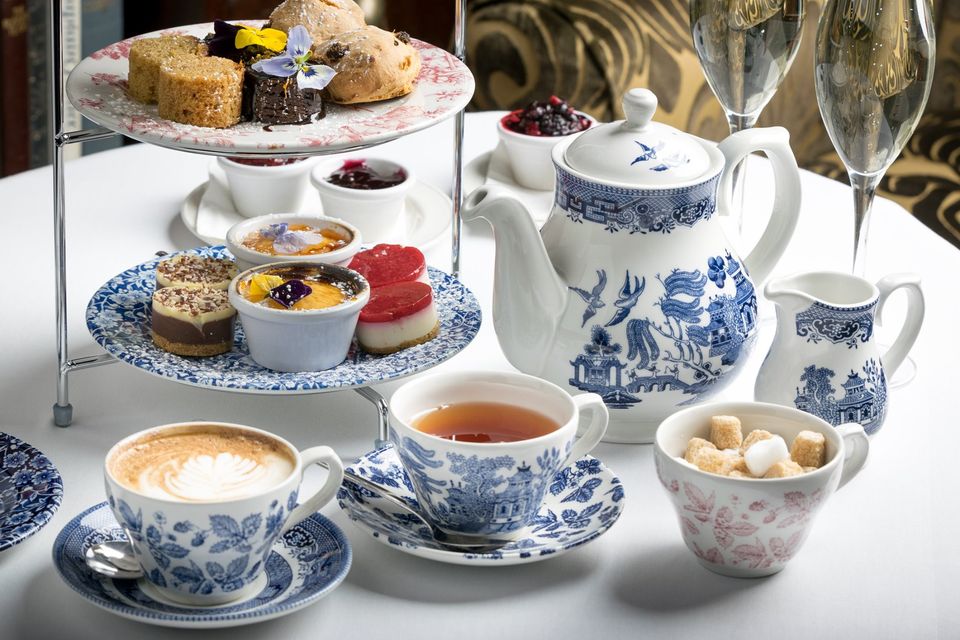 Where To Find The Best Afternoon tea
Fortnum & Mason: For a traditional afternoon tea, head to Fortnum & Mason. Epitomising the sophistication of Afternoon and High Tea in all its splendour, their Diamond Jubilee was named in honour of Her Majesty's visit in 2012, when she formally opened the tea room. Expect pitch-perfect finger sandwiches, rare-roast beef with Café de Paris butter, fluffy scones that come served with whole pots of jam.
Brigit's Bakery's Royal Heritage Afternoon Tea Bus Tour: offers a traditional English afternoon tea experience combined with an on-board London Tour Guide taking you round Big Ben, The Houses of Parliament, Westminster Abbey, St James's Park, Hyde Park, The Royal Albert Hall, Marble Arch, Nelson's Column, Downing Street and more.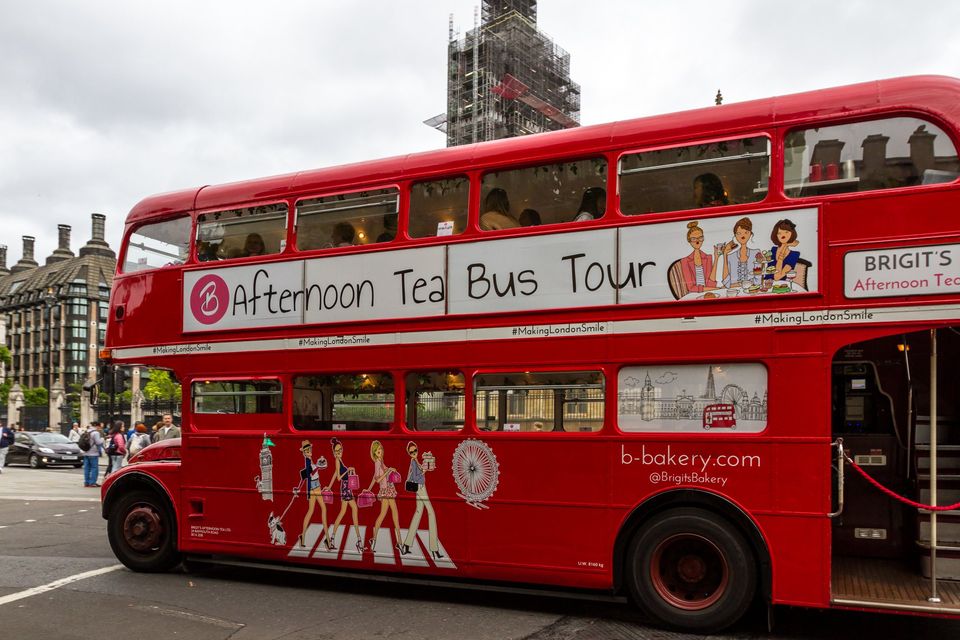 The Ritz London: Treat yourself to the world famous Afternoon Tea at The Ritz and enjoy a selection of finely cut sandwiches, freshly baked scones, delectable cakes and pastries.
Harrods: Harrods has been delighting guests with afternoon tea since 1896, so it should come as no surprise that their selection is among the best in the world. Choose from cream tea or afternoon tea, and settle in for a tiered selection of mouthwatering treats, from delicate finger sandwiches and freshly baked scones to picture-perfect patisserie.
From Bangers And Mash To Toad In The Hole
Sausages and mash to the uninitiated!! Let's deal with the simple first, 'mash' is mashed potato, the creamier the better! So another British classic you cannot miss! This versatile dish is eaten for breakfast and any time after that! A pub classic and a dish you can't go wrong with, also the original comfort food! Why "bangers"? Well they were known to explode (burst actually) – they don't any more, so they are quite safe to eat!
Sausages are typically pork but could also be beef, lamb and other meat like venison, wild boar, chicken and yes even vegetarian versions! There is a wide range of sausages but you are most likely to come across the more popular like the regular pork sausage, the Cumberland (seemingly a never-ending ring!) and perhaps a few more locally popular varieties. 'Bangers' are served piled high on top of the mash, surrounded and topped with a deliciously deep, rich brown, onion gravy.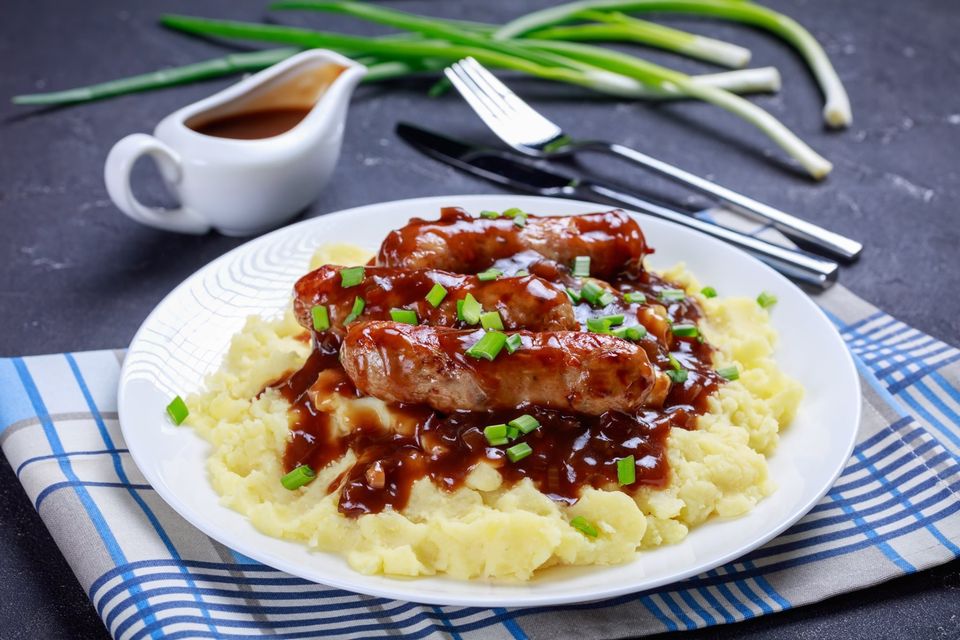 So, what's "Toad in the Hole" then? Remember the Yorkshire pudding (that isn't a pudding) from the Sunday Roast? Well, picture a dish of sausages, covered in Yorkshire pudding batter and baked a beautiful golden brown, with the sausages peeking through! Again served with the delicious onion gravy and often vegetables too – no mash!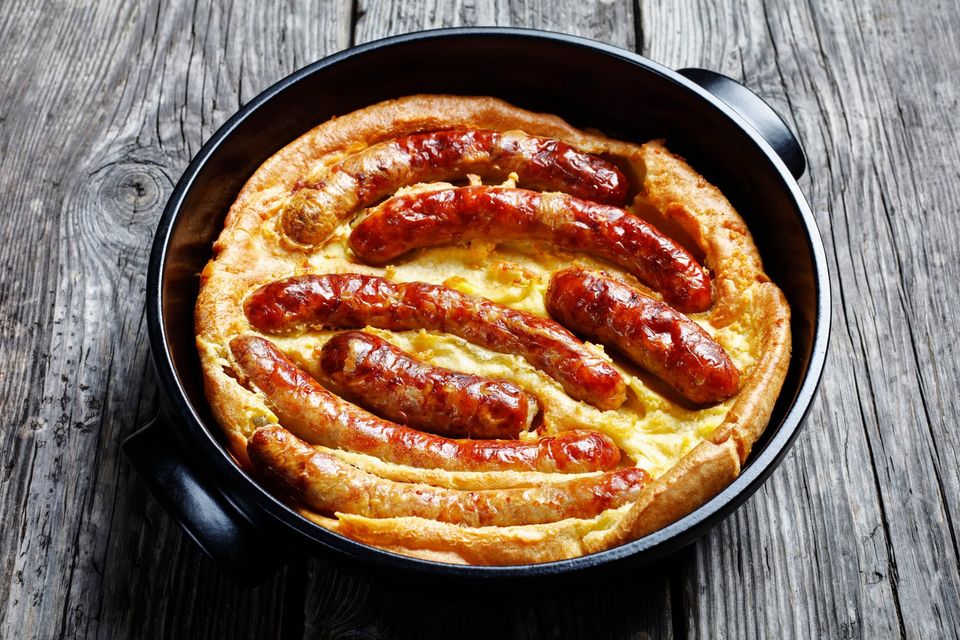 Where To Find The Best Bangers & Mash
Mother Mash: A feel good place dishing out gourmet pies and tasty gravies made with locally sourced ingredients and served with a delicious choice of organic sausages.
The Spaniards: This historic pub that has been around since 1585 has hosted some famous personalities like Charles Dickens who found inspiration there, John Keats who apparently penned an Ode to Nightingale there. A must visit for literary buffs who wish a contemporary menu in a classic setting over a wide selection of cask beers.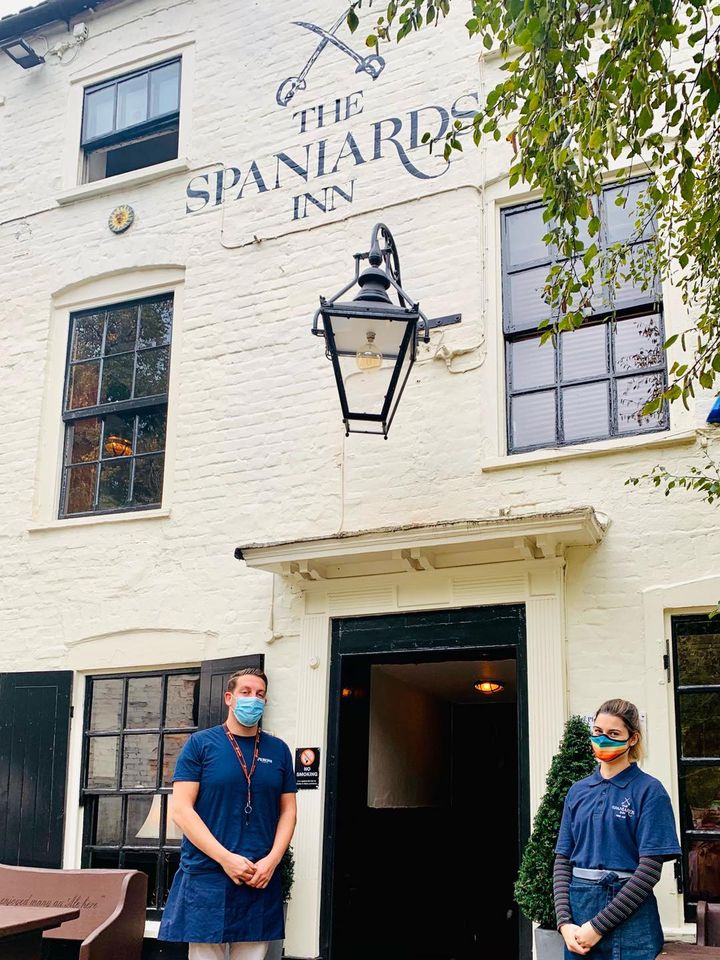 Disclaimer: We're working hard to be accurate. But these are unusual times, so please check that venues are open before planning your visit.
For food and beverage news, food journeys, healthy recipes, restaurant features, food reviews, like us on Facebook or follow us on Instagram. Read more on tfninternational.com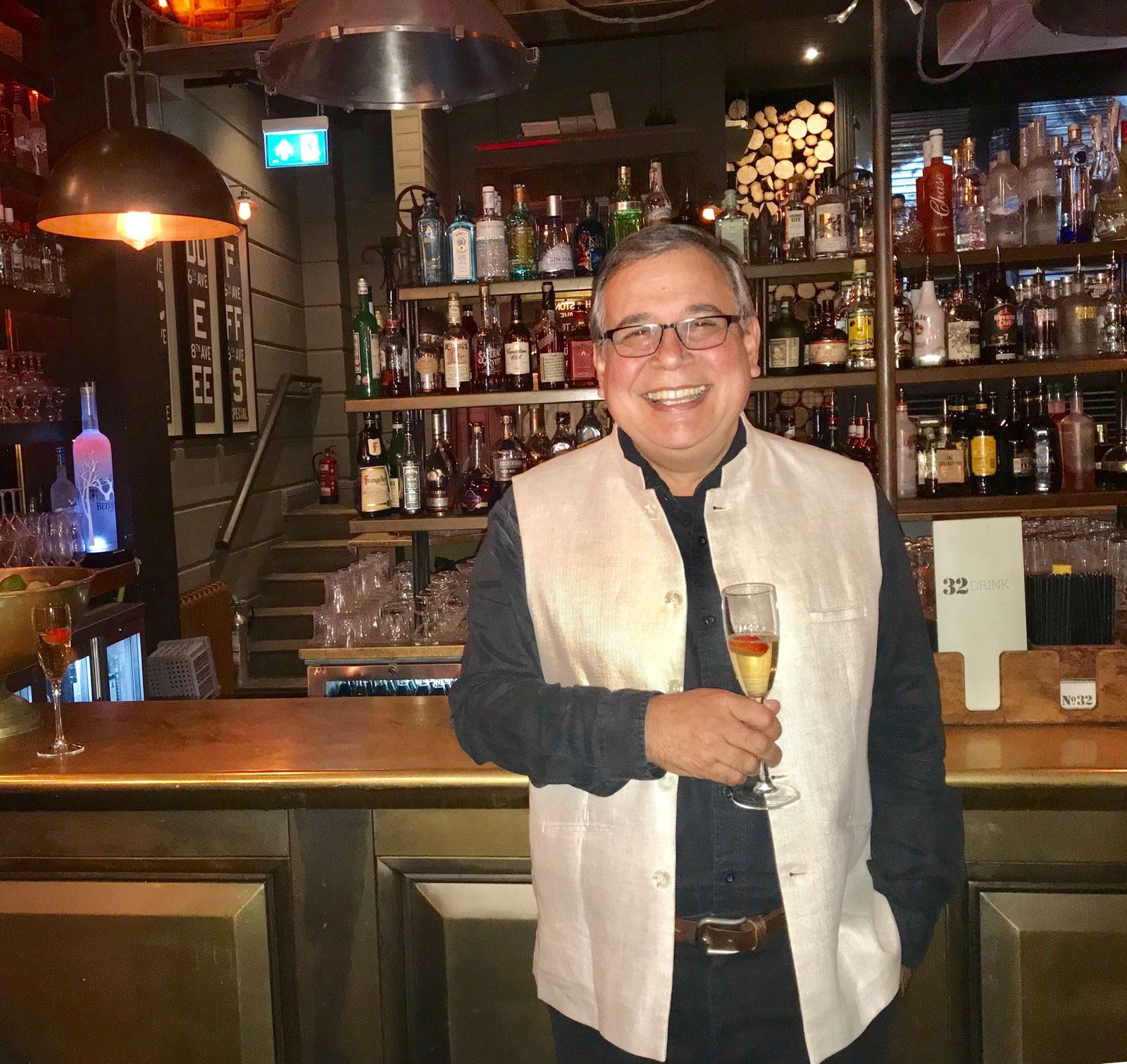 Alan is, in his own words, a born again foodie! An Alumni of the 1979 batch of the Bombay catering college, Alan spent the first 5 years after graduating in the hospitality industry, starting with the Taj group of Hotels. Many a shift later, Alan decided he wanted to see life outside the hotel too and left for what can only be described as a chequered career across the music industry, advertising, media, a brewery and finally in eLearning.
Alan lives in London (UK) and is now reconnecting with his first love – food – through the Travel and Food Network.