Afternoon tea is not just a cup of tea! It's an experience almost as reverent as the Japanese tea ceremony! Particularly promoted and enjoyed at some of the Capital's iconic hotels and restaurants, it is a great way to spend the afternoon, recovering from the exertions of tourism – whether it is sightseeing or shopping!
Elegantly served on a 3-tier porcelain cake stand, that serves as the centrepiece, appropriately accompanied by a fine china tea service, liberally sprinkled with lace doilies and napkins! There is an "etiquette" that goes with the territory but I'll simplify it; start with savoury and finish with sweet!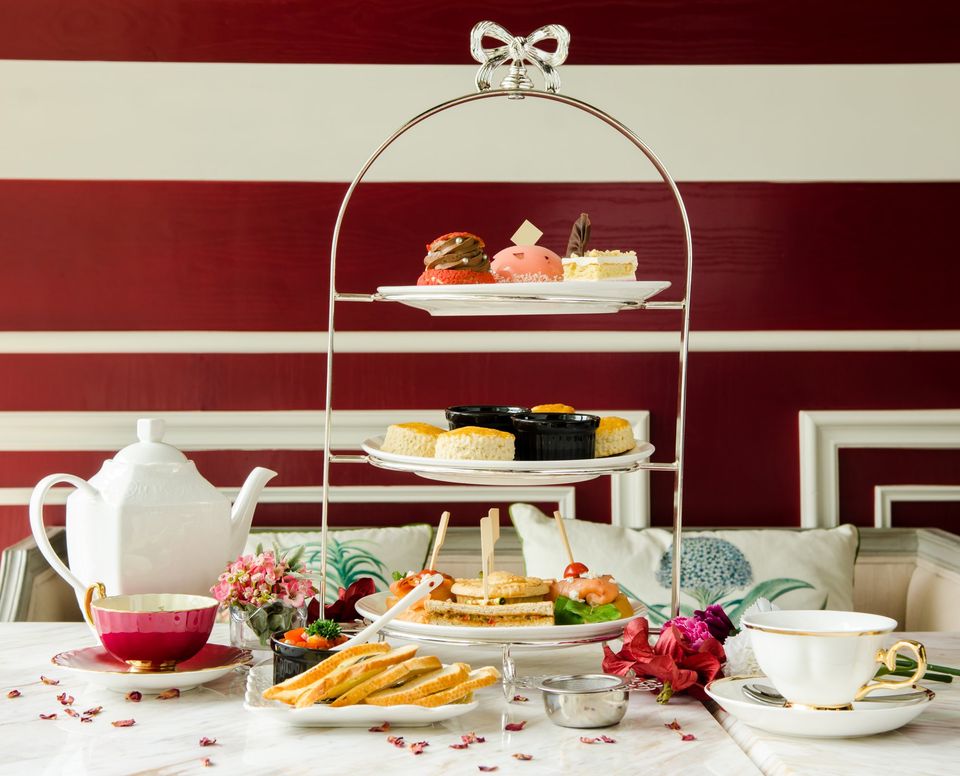 So, the 3-tier cake stand will more often than not, offer 'finger sandwiches (no crusts!) on the bottom tier, with fillings like cucumber, prawn, egg and cress. And yes, you can use your hands to eat them!
The middle tier will have scones (the battle for the correct pronunciation "scones vs scons" continues) accompanied with clotted cream and preserves (posh word for jam!). There's another ongoing argument, jam first and then cream or the other way around? Buckingham palace says 'jam first'!
The top tier is home to a variety of cakes, pastries and other delectables – if you can still eat!
Oh! And all this washed down with some very eclectic teas – Assam, Darjeeling, Earl Grey are some of the teas typically featured. For those with a more serious thirst, there are Champagne Afternoon Teas with a glass of 'bubbly' to wash the 3 tiers away! And for those with an even more serious thirst, how does a G&T Afternoon Tea sound?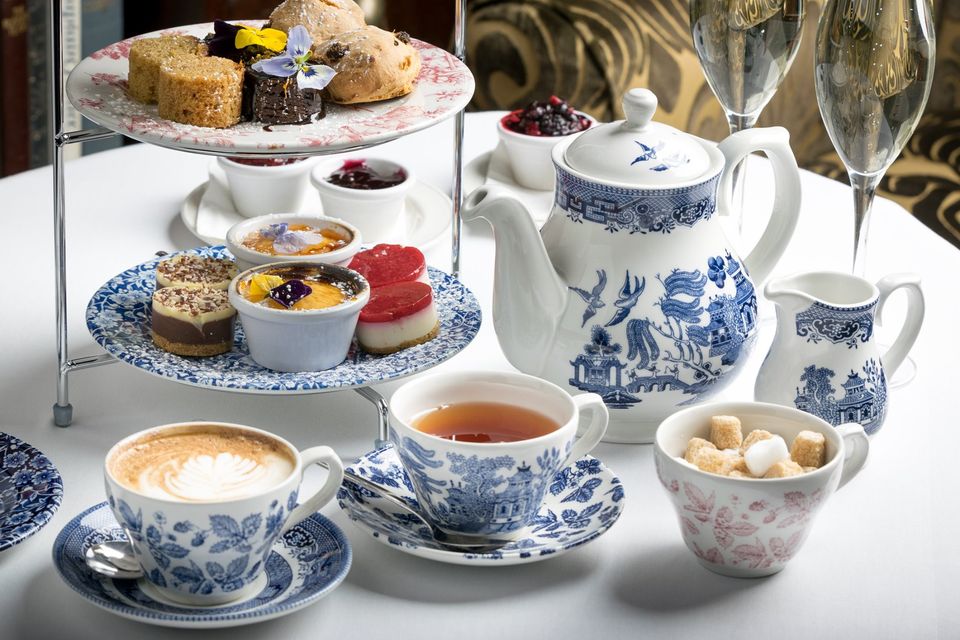 Where To Find The Best Afternoon tea
Fortnum & Mason: For a traditional afternoon tea, head to Fortnum & Mason. Epitomising the sophistication of Afternoon and High Tea in all its splendour, their Diamond Jubilee was named in honour of Her Majesty's visit in 2012, when she formally opened the tea room. Expect pitch-perfect finger sandwiches, rare-roast beef with Café de Paris butter, fluffy scones that come served with whole pots of jam.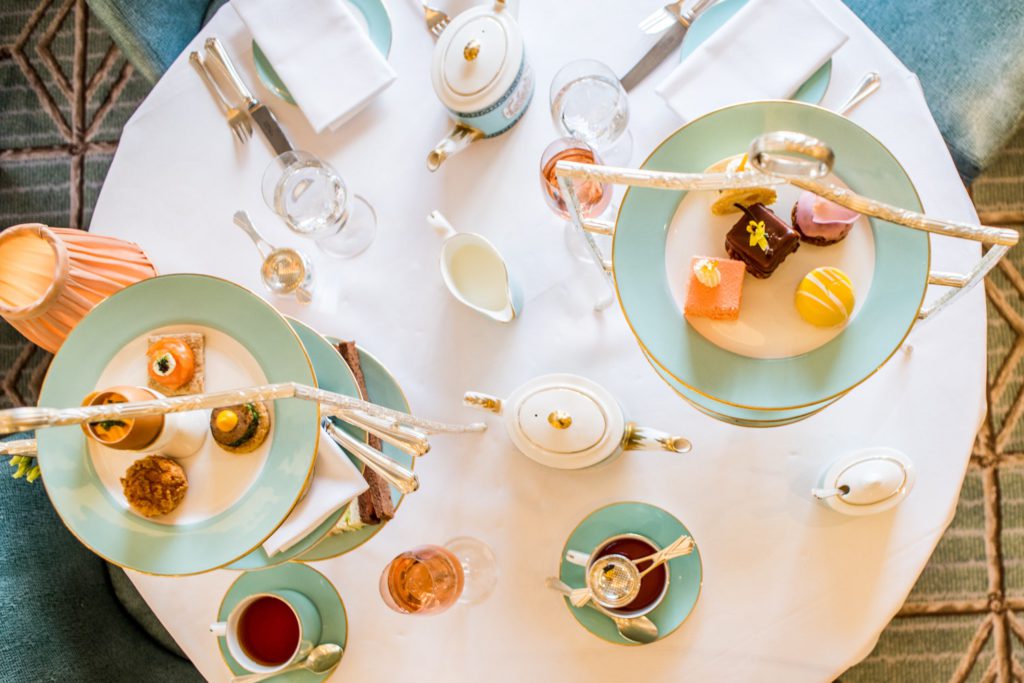 Brigit's Bakery's Royal Heritage Afternoon Tea Bus Tour: offers a traditional English afternoon tea experience combined with an on-board London Tour Guide taking you round Big Ben, The Houses of Parliament, Westminster Abbey, St James's Park, Hyde Park, The Royal Albert Hall, Marble Arch, Nelson's Column, Downing Street and more.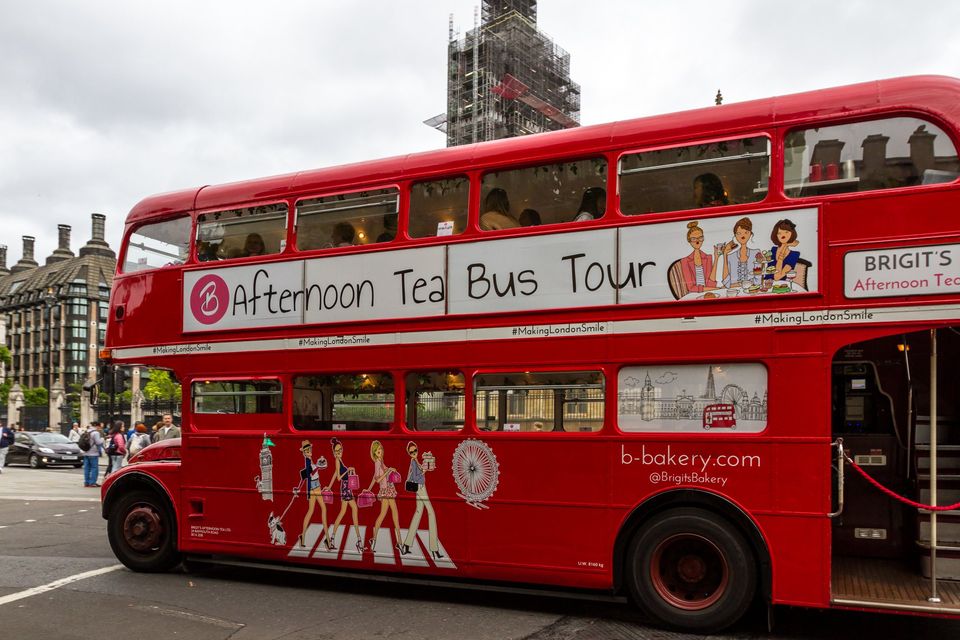 The Ritz London: Treat yourself to the world famous Afternoon Tea at The Ritz and enjoy a selection of finely cut sandwiches, freshly baked scones, delectable cakes and pastries.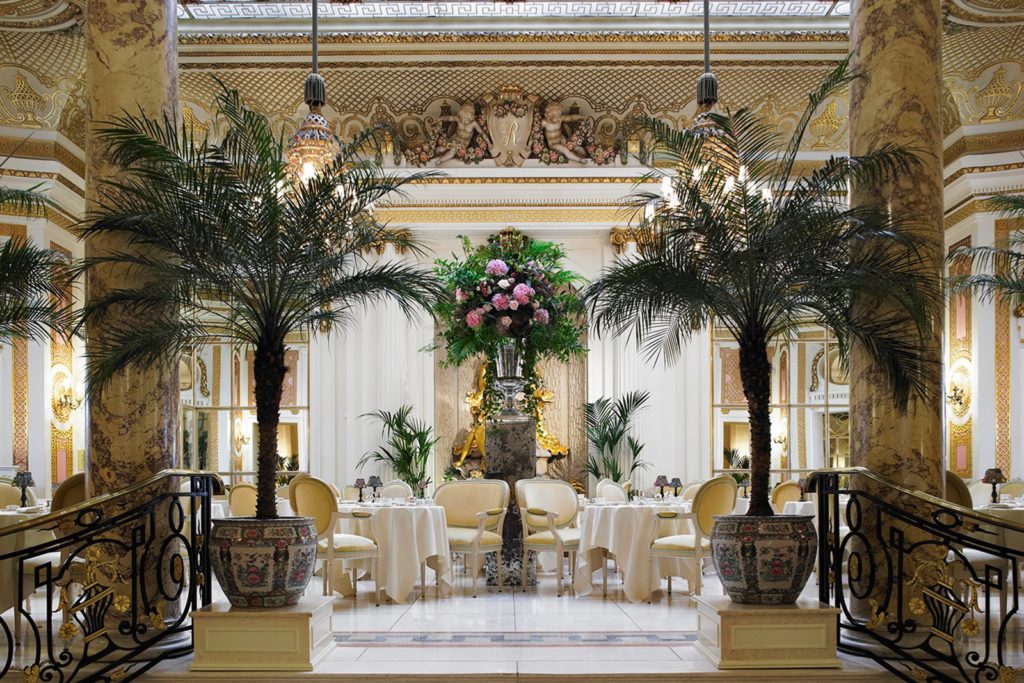 Harrods: Harrods has been delighting guests with afternoon tea since 1896, so it should come as no surprise that their selection is among the best in the world. Choose from cream tea or afternoon tea, and settle in for a tiered selection of mouthwatering treats, from delicate finger sandwiches and freshly baked scones to picture-perfect patisserie.
Looking for afternoon tea with a Tiffany twist for you and your plus one? Head to The Tiffany Blue Box Cafe at Harrods, and choose from the full afternoon tea menu – served on Tiffany-blue china – with a glass of Champagne. Embrace your inner Holly Golightly and indulge in picture-perfect dishes as you toast with Champagne for an experience to remember.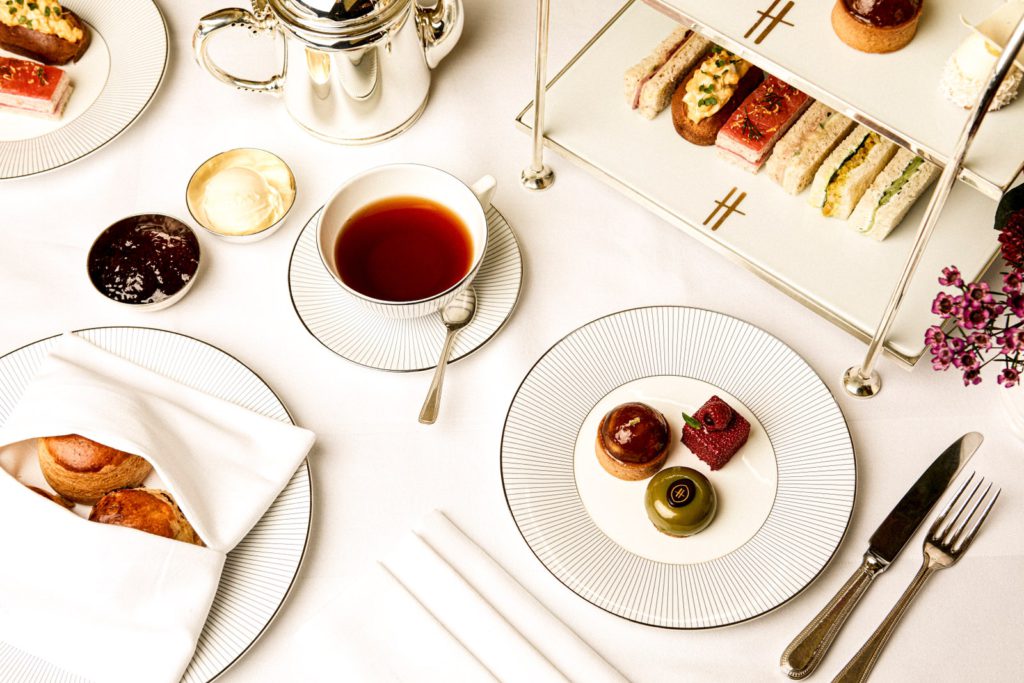 Selfridges: Their art deco-inspired café, located at the heart of the store, is the perfect place to enjoy the great British tradition of afternoon tea. Treat someone special (or yourself) to our range of teas, coffees, exquisite pastries and sandwiches.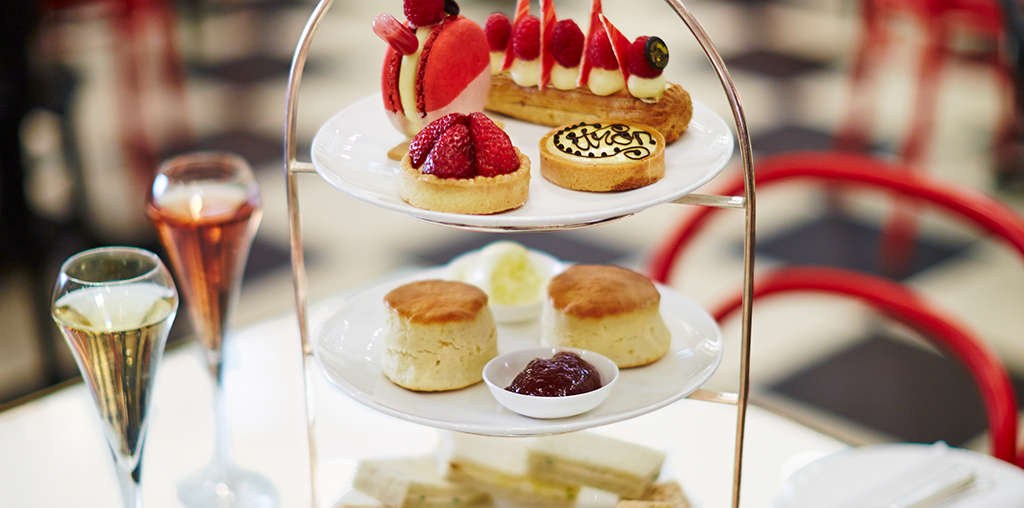 Cover Photo : Harrods London
Travel Update : Please note that there could be travel restrictions because of the ongoing pandemic. Before travelling, please always check the latest government advice about COVID-19 travel restrictions in your destination.
For latest travel news and updates, food and drink journeys, restaurant features, and more, like us on Facebook or follow us on Instagram. Read more on Travel and Food Network
Trending Now : TFN 2021 Guides
A Week Along The Mesmerizing Amalfi Coast | Travel Guide 2021
48 Hours In Prague And 10 Tips To Make The Most Of It | 2021 Travel Guide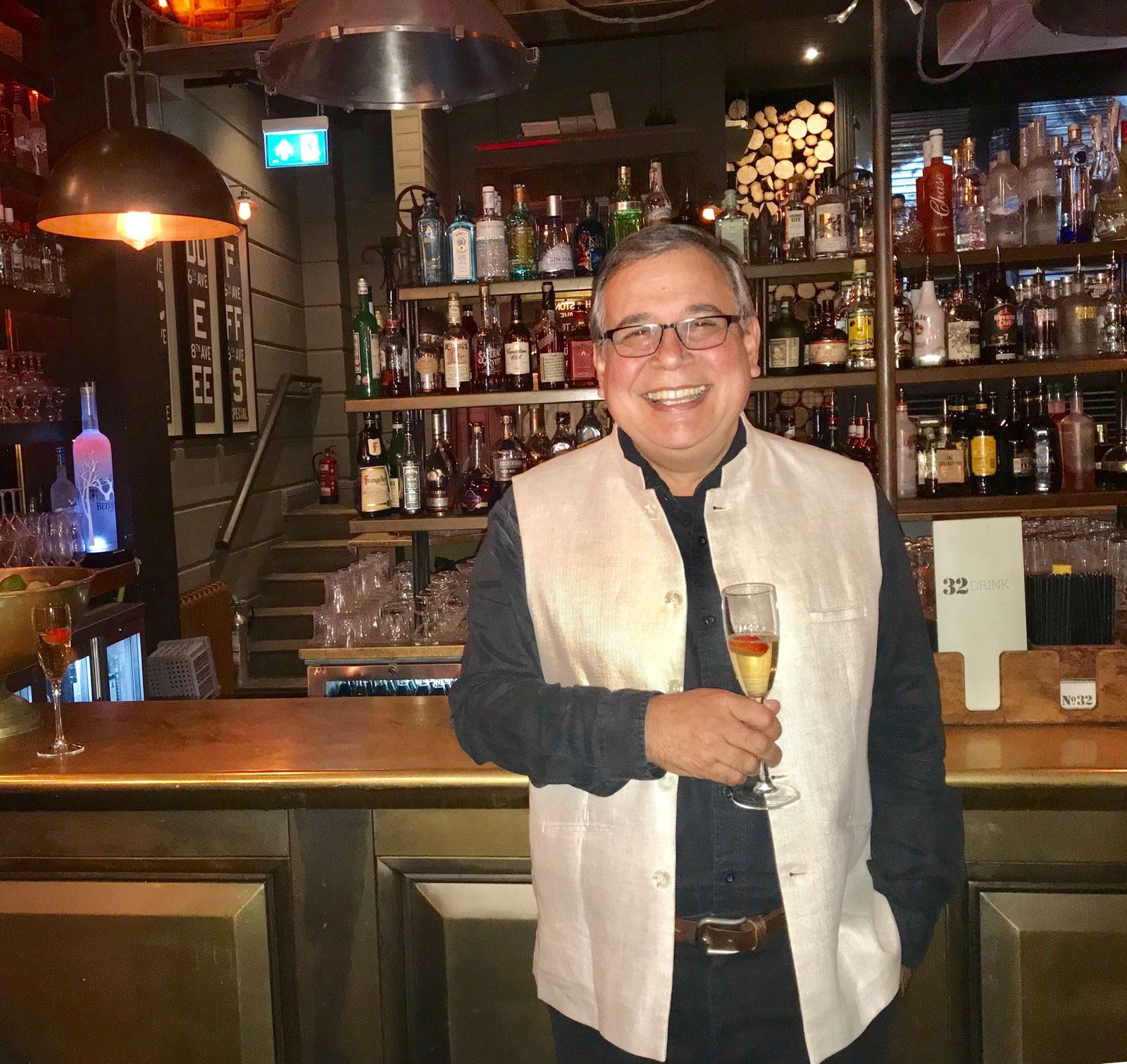 Alan is, in his own words, a born again foodie! An Alumni of the 1979 batch of the Bombay catering college, Alan spent the first 5 years after graduating in the hospitality industry, starting with the Taj group of Hotels. Many a shift later, Alan decided he wanted to see life outside the hotel too and left for what can only be described as a chequered career across the music industry, advertising, media, a brewery and finally in eLearning.
Alan lives in London (UK) and is now reconnecting with his first love – food – through the Travel and Food Network.