Photos By : Sanjay Shrotriya
Imagine driving 3 hours away from Toronto's distinctive skyline to explore 2800 square miles of protected wilderness, 2,000 lakes, and 621 miles of river. Yes you've arrived at Algonquin Provincial Park – a favorite spot for people, who wish to catch a glimpse of the magnificent fall foliage, coupling it with a canoeing trip or a trout adventure (if they are foodies too)!
Fall is a spectacular time to visit Algonquin Park. While thousands of visitors from around the world are attracted by the outstanding fall colour viewing opportunities, but there are many things to see and do. We've listed 4 things to do if you can make the effort to escape from the hustle and bustle of a city and explore the wilderness around you at this Canadian National Park.
1. Fall Foliage: The colors of the forests are spectacular. From blazing red iconic Canadian maple trees to a slightly mellowed yellow and some bright orange aspen leaves, the park resembles a canvas where an artist has created larger than life paintings of the wilderness using vivid colours to bring out the autumn hues. Honestly we would be perfectly happy to do nothing more in Algonquin than look at trees.
The best time to visit is Mid-September to End of October. Everyone who uses a provincial park must have a valid Park Permit.

2. Fishing : Algonquin's world-famous lake trout, makes fishing for trout another adventure for foodies. The cold lakes and rivers are ideal habitats for brook trout and lake trout. If you are camping overnight, then we suggest you cook the fresh catch with lemon, thyme, and dill over an open fire. Trust us it will be one of the best trout meals you've ever had
However do note that the fishing season for Brook Trout and Lake Trout concludes in Algonquin Park at the end of September. You need prior permissions and need to ensure that you comply with fishing regulations.
3. Canoeing and Camping: Canoe away to spend a night camping beside a lake under the stars and you will finally realize why Canadians love exploring their country on river journeys. It's also a perfect trip for families taking children on their first adventure. What better way to bond with your kids than catching the beautiful landscapes during the daytime, spending the evening grilling chops or barbequing your favorite meat or veggies, and then at night watching galaxies of stars pass over the trees.
The Mew Lake Campground is the Park's only year-round developed campground suitable for late fall or winter camping opportunities. Algonquin Park's backcountry camping is also open year-round. For information about obtaining backcountry permits during the winter months contact the Park Information Office.
4. Museums: If you are a history, art, and culture buff then Algonquin Park's two museums, the Visitor Centre and Logging Museum, are open daily offering all visitors park information, permits, plus outstanding natural and cultural history exhibits and programs (history and culture workshops, ranger programs).
Stores, Lodges and Restaurants inside Algonquin Park: A wide selection of retail stores (for canoe & camping equipment and outfits) gift shops and restaurants can be found in all areas surrounding Algonquin Park. The Opeongo Store, The Portage Store, and the Two Rivers Store have cafes or restaurants within the store and is perfect for quick pick up meals. Dining is available also at the three lodges (Arowhon Pines Resort Bartlett Lodge Killarney Lodge) found in the Park, however, reservations are recommended.
For the latest travel news and updates, food and drink journeys, restaurant features, and more, like us on Facebook or follow us on Instagram. Read more on Travel and Food Network
For latest travel news and updates, food and drink journeys, restaurant features, and more, like us on Facebook or follow us on Instagram. Read more on Travel and Food Network
Trending on TFN
The 22 Best Places To Go In 2022
Explore Utah's Mighty 5® and What Lies in Between
Five Epic U.S. National Parks To Visit This Year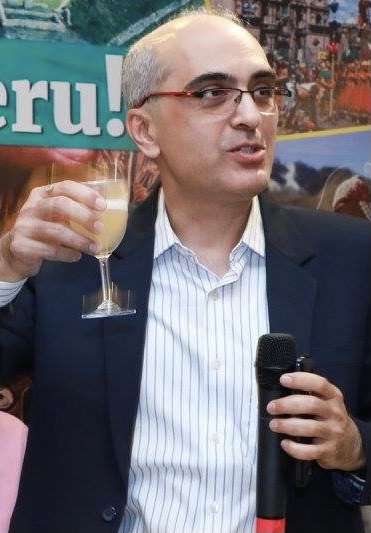 Sanjay has been navigating the stormy waters of the Indian media and entertainment industry for nearly 3 decades, and has worked with some of the leading Indian and international media brands in this time. His travels to various international destinations for work and leisure has led him to appreciate the connection between food and travel, and he likes to share his experiences through his articles on Travel and Food Network. He lives in Mumbai, but considers himself a global foodie-citizen.