Monikered "Las Vegas of the East", Macao is an epicenter of glitz and luxury. While gaming and entertainment here is world class, with opulent addresses MGM, The Parisian, The Venetian, to name a few, the city has much more to offer than that with a heritage marked by Portuguese governance for over 300 years. Macao is defined by a wonderful cultural hybridity of European, Chinese, and Macanese influences that manifests itself in all aspects of life; and when you're hungry, the city offers treats from the world over spanning all flavours under the sky thereby making it a Food Capital.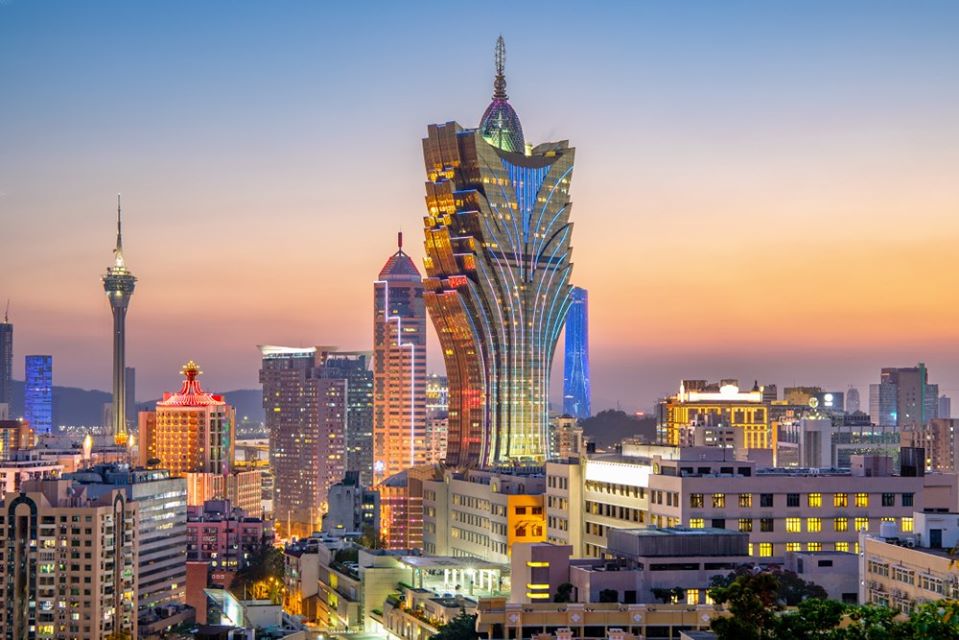 The smell of the contemporary Chinese cuisine at the La Chine restaurant inside half-size replica of the Eiffel Tower, the taste of delicate Indian flavors at Michelin star awarded -The Golden Peacock, the touch of a slice of Italy in contemporary setting at Portofino, the sound of the crackly top as you scoop into that perfectly made Crème Brûlée at The Parisian's Brasserie and the sight of a range of international cuisine atop Macao Tower at Sky 21 with breathtaking views of the city, here the universe is at your fingertips and your senses the first to tingle. Last year when my partner and I scored an invite to visit the city that attracts some 30 million visitors a year, we were expecting to be drawn by its pastel baroque churches, ancient Chinese temples and (mostly) vast establishments that dwarf even Las Vegas's; little did we know we will come back with food memories of a lifetime.
Here are personal recommendations of 5 restaurants in Macao that guarantee a gastronomic experience.
1. La Chine
Located on the 6th floor of The Parisian Macao's Eiffel Tower, La Chine offers diners a panoramic view of Cotai Strip while they enjoy elegant fine dining. Guests can experience signature French influenced Chinese dishes in a genuine French atmosphere.
Address: Level 6, Eiffel Tower, The Parisian Macao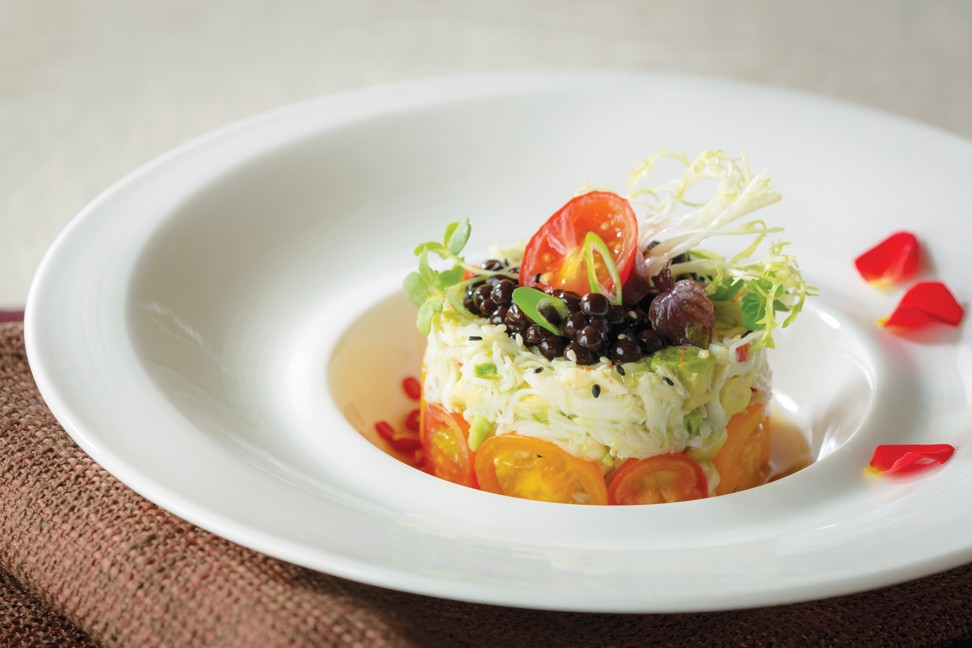 2. Brasserrie
Brasserie at The Parisian Macao features some of France's most popular and authentic dishes, made from recipes honed to perfection through the centuries and set in the restaurant's remarkable decor with an impressive wine collection. The food is spectacular. Some of the dishes we ordered are soupe à l'oignon served with a portion of freshly baked baguette, salmon with hollandaise sauce, coq au vin, and crème brûlée – dishes we highly recommend if you are planning to come here.
Address: Level 3 , The Parisian Macao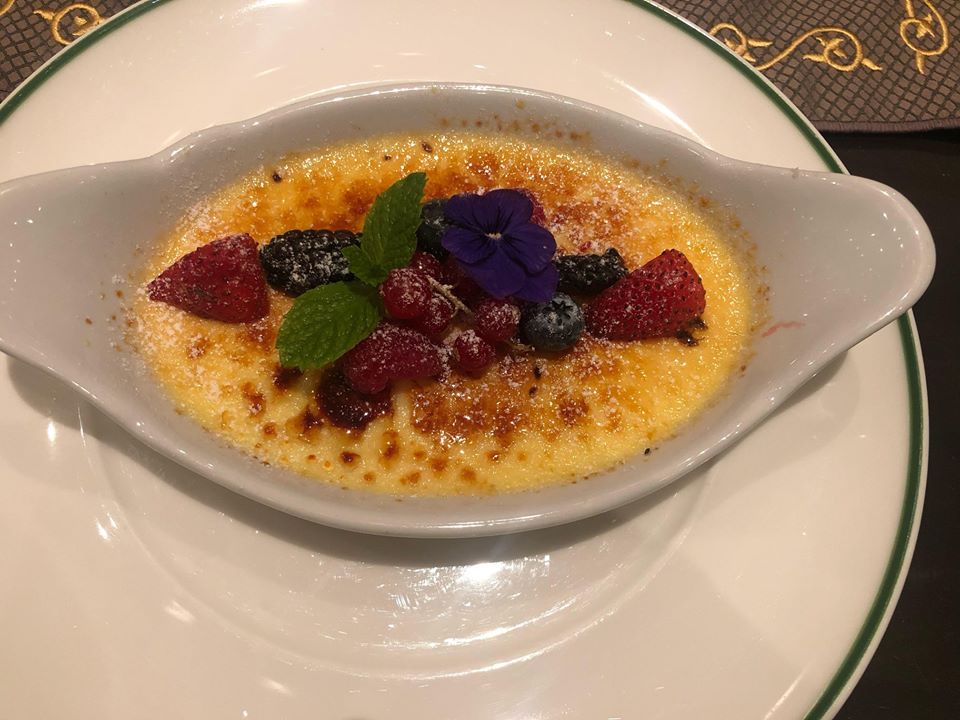 3. Portofino
A wonderful slice of Italy at Portofino serving Italian classics – fresh seafood, pasta and piping hot pizzas in a stylish and contemporary setting. Seafood is the main draw here but a wide range of pasta are served in hearty portions, from homemade ravioli filled with braised wagyu to pappardelle twisted with herby Italian sausage, mushrooms and parmesan cream. There are plenty of wines by the glass—not exclusively Italian—and a collection of signature cocktails including spritzes and negronis.In particular we loved the Prosciutto E Funghi Pizza, Penne Arrabbiata, the Linguine al Sugo di Tonno and ofcourse the Tiramisu (pictured below).
Address: Shop 1039, The Venetian Macao Level 1 (near The Venetian Theatre)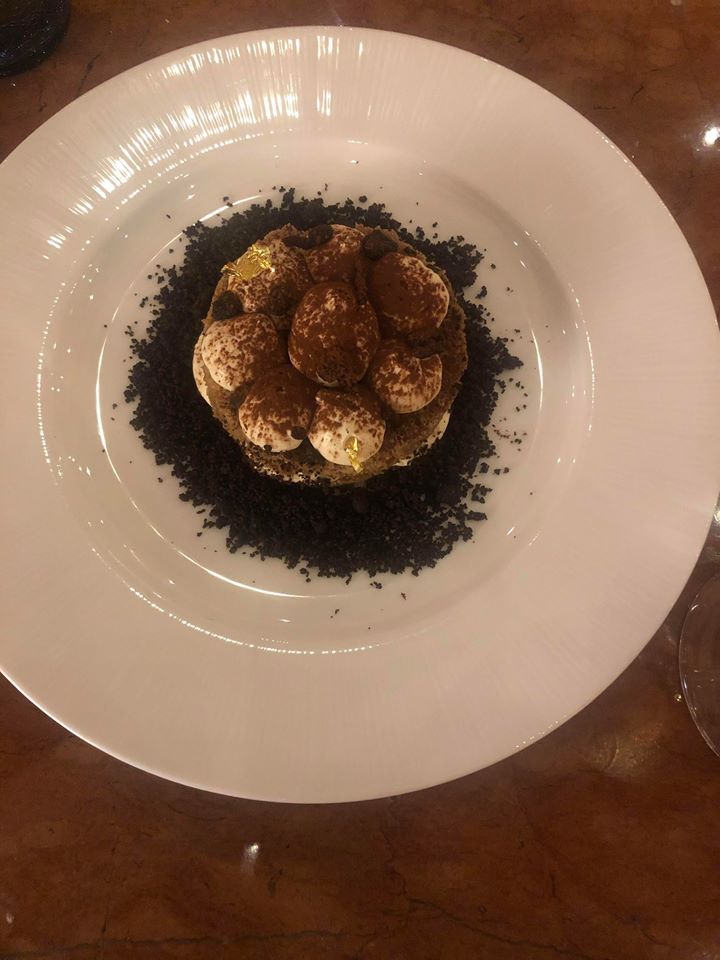 4. The Golden Peacock
Since opening in February 2013, The Golden Peacock has been a popular choice among visitors and a hit with food critics. It has received a one-star rating in the Michelin Guide for Hong Kong & Macau since 2014 and is listed in the Hong Kong Tatler Best Restaurants guide for 2016. Spices are ground in-house and everything from paneer to pickles is made from scratch. At lunch they offer an extensive buffet; come for dinner and you'll experience dishes that are flamboyant in presentation and rich in flavour. Some signature dishes include the Raj Kachori (pictured below), Lobster Caldin, Chicken Tikka, Lychee Kulfi.
Address: Shop 1037, The Venetian Macao Level 1 (near Cotai Arena)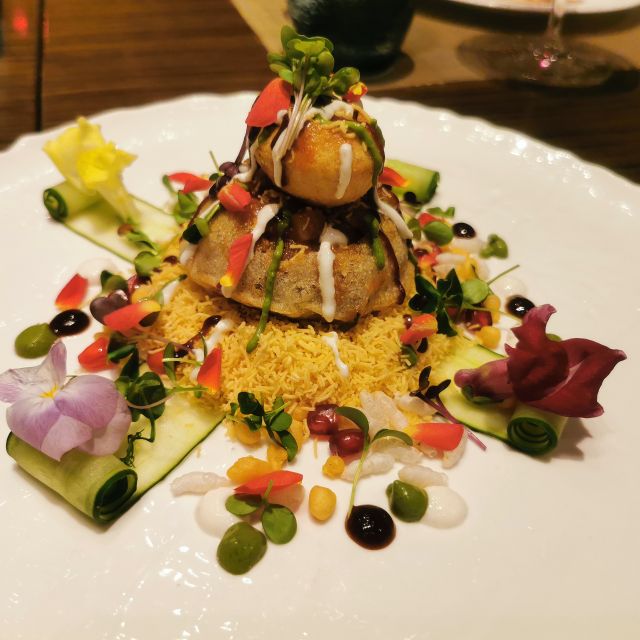 5. 360° Café
360° Café is a gourmet's delight, the views over Macau are spectacular and you can see it all unfold before you as the restaurant slowly rotates! Beautifully prepared local Portuguese and Indian dishes sit alongside exquisite seafood creations, so try a little of everything. This is a visual and gastronomic feast of international delicacies! While the place is perfect for lunch or dinner, high tea at 360° Café is also an impressive treat. From creamy salmon custards with Parmesan to raspberry swirled cheesecake served with freshly brewed tea or coffee. Don't miss the baked scallops with herbs and the Apricot and Rosemary cream with hazelnut crumble therafter.
Address: 60/F, Macau Tower Convention & Entertainment Centre