Misty hills, gorgeous views and cafe hopping in Tamil Nadu's favorite hill stations
A refreshing gust of eucalyptus hits you as you close in on Ooty, a popular destination nestled in the Nilgiris. A typical hill station with classics like a lake, old churches and lush views, this tiny hamlet was once the British summer capital. Over the years, it has become the perfect mid-year getaway for tourists and travellers alike with activities, eating joints and picturesque views. The nearby Coonoor, it's quieter counterpart, is just a toy train ride away and equally loved and visited. Together, this hill station duo is a great respite from the summer heat and the perfect for those who need to switch off.
Conoor: Must See & Do
Coonoor is small and quaint; you would remember it from the Bollywood movie 'Kapoor and Sons'. If you are a Bollywood fanatic like me, your trip to this beautiful destination will include some familiar spots from the film along with nature galore.
Nature Calls: Lamb's Rock & Dolphin Nose
If you crave panoramic views, start travelling upwards; when the air gives you a whiff of tea leaves and coffee, you are nearing Lamb's Rock. A trek of about 500-950 metres and one can spot the hills of Coimbatore, valleys and forests, all in one. Indeed, Lamb's Rock is the perfect picnic spot! If these gorgeous views aren't enough to satiate your soul, head higher up to the famed Dolphin Nose. 1550 meter above sea level, the drive to this tourist attraction is filled with hairpin turns and the fresh aroma of tea estates. Once you are up there, be sure to take a deep breath of fresh air and take a good look around to spot Catherine Falls.
Your Bollywood Fix: Tiger Hill Cemetery & McIver 180
Pull out that playlist, start listening to 'Bolna' and walk through this mystical cemetery. Of British heritage with notable British burials and breath-taking views. Tiger Hill Cemetery is a mini-architectural marvel of its own. Tread carefully! And if this isn't enough, stay at McIver 180, a colonial heritage bungalow with green sprawling lawns, beautiful rooms and a great restaurant. This happens to be the house in which most of the film was shot!
Coffee Runs & Scrumptious Meals
Coonoor is a wonderland for coffeeholics with coffee plantations dating back to the 18th century; a trip to one of its many estates guarantees a day filled with a tour of spices, coffee, coffee-tasting and the art of coffee-making from their in-house experts. The Farm House Coffee Estate and Mercara Gold Estate are among the favourites for tourists.
They say the hills are bound to make you hungry so when in Coonoor, make sure you get a taste of everything. Quality Restaurant and Hotel Ramchandra give you a taste of local cuisine whereas Café Diem, Café Koffi Bean and Nutty Waffy Taffy are your typical hill station cafes with some warm helpings of delicious dishes.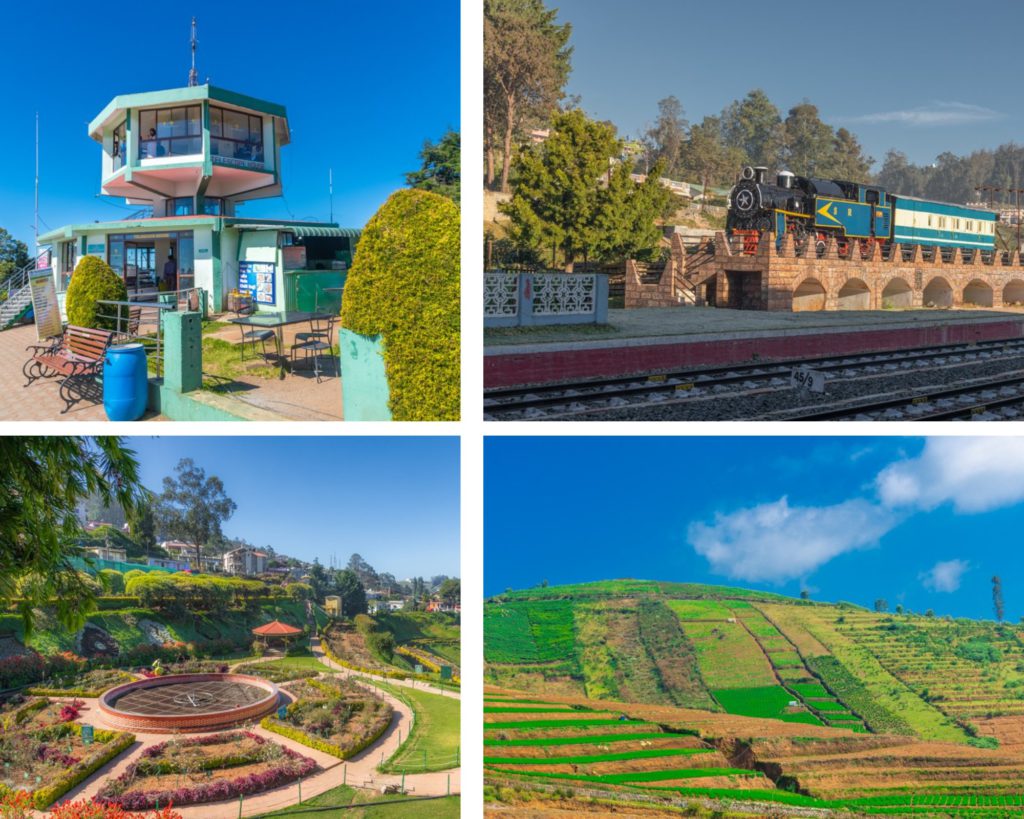 Toy Train To Ooty
After spending some quiet time in Coonoor, chug away to Udhagamandalam, fondly known as Ooty on the UNESCO-listed Nilgiris Mountain Railway, fondly called the toy train. A 90 minute ride through the picturesque mountain range with bends, bridges, tunnels and a green paradise all around, the toy train is one of the most popular tourist attractions out there.
Ooty: Must See & Do
Ooty is the definition of a picture-perfect misty hill station. There is enough and more to do for an entire weekend without getting bored.
Garden Strolls
The Rose Garden has over twenty thousand varieties and the Botanical Garden is spread over 55 acres with ponds, nurseries, glass houses and an Italian Garden; both of these are major tourist attraction all year round.
Nature Runs
Hill stations are all about its surrounding views; Doddabetta Peak, Pykra Waterfalls and the Tea Estate Viewpoint are three must-do tourist attractions that make you want to stop and stare. Further, about 28kms away is Avalanche, a valley perfect for bird spotting and views.
Explore Ooty: Shopping & City Sights
There are multiple things to do within the city limits itself, including the gardens. The Stone House is at the centre; the city's first bungalow with a brown stone colonial structure. The Stone House was built by John Sullivan, the founder of Ooty and is one of those few things that you can't miss whilst in the city.
Ooty's very own lake is cloaked eucalyptus groves; go boating, enjoy a quick snack or just take in all the views. For shopping, there is a Tibetan market and Charing Cross that sells authentic spices. Chamraj tea and Moddys homemade chocolates are available all around the city and are a must buy. For book lovers, make sure to stop by at Higginbothams, one of the oldest bookstores in the country. As you spend your day in the city, stop by to admire St Stephen's Church with its beautiful arches and a striking façade.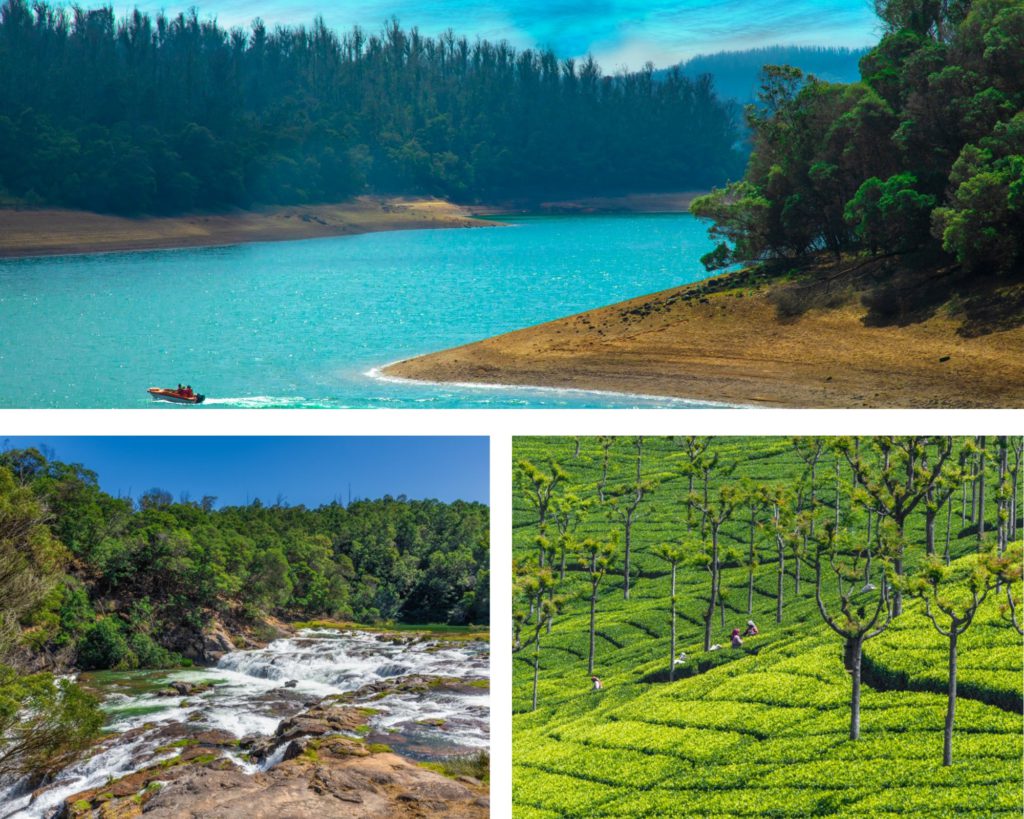 Cafe Hopping
Ooty has a strong cafe culture that has only grown over the last couple of years. Little Earth Square Café doubles up as a supermarket, has an outdoor seating, a very European vibe, and serves up a great pizza. Willy's Coffee Pub is small and cosy with a tiny library of its own. Sugar Dribble Cafe serves up some delicious sweet treats and has corners filled with fairy lights, cute frames and colourful walls. These are among the many eateries that have sprouted up in the misty Nilgiri hill station. But old schoolers will love Ooty Coffee House with its simple meals; the ghee dosa, crispy vadas and Pongal are a crowd pleaser.
Tamil Nadu's Ooty and Coonoor are perfect for all kinds of travellers; families will enjoy all the activities, nature lovers can trek to their heart's content and a solo traveller can enjoy the quiet times. Head up the hills this season and enjoy picturesque vistas, steaming cups of tea and India's most-loved hill stations.
For the latest travel news and updates, food and drink journeys, restaurant features, and more, like us on Facebook or follow us on Instagram. Read more on Travel and Food Network
Related Stories:
72 Hours in Kanyakumari | Travel and Food Guide
Best Wildlife Sanctuaries In Tamil Nadu
10 Must-Visit Waterfalls in Tamil Nadu
Must Eat Local Dishes In Madurai And Where To Eat Them
10 Reasons To Visit Tamil Nadu
In Photos | 5 Incredible UNESCO Heritage Sights to Visit in Tamil Nadu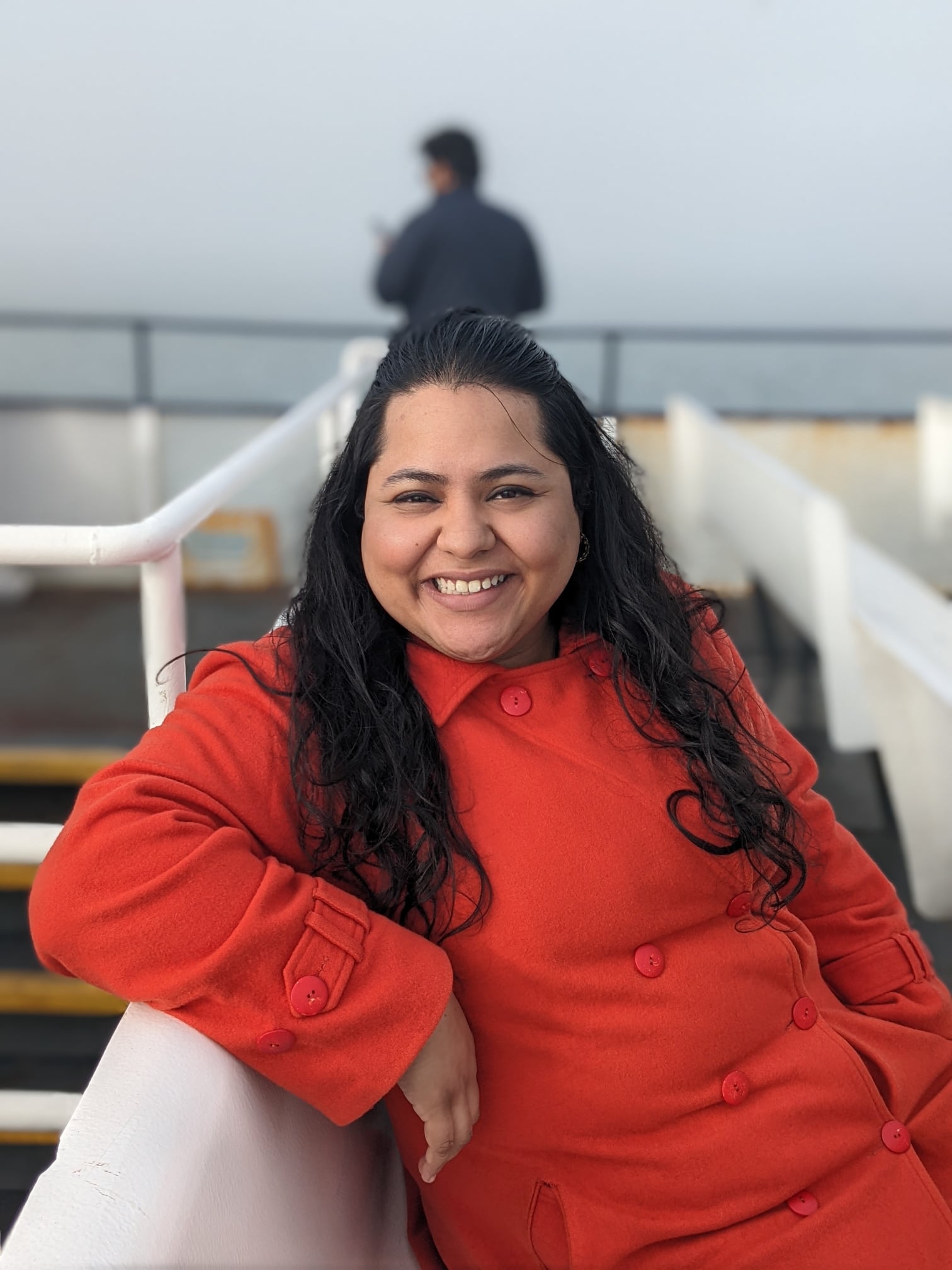 Although she is a copywriter by profession, Ishani loves writing longer sentences and harp on all kinds of details. She has worked with multiple brands for social media strategy, written longer editorial pieces as well and would ideally love to quit it all to travel the world. Until she can, she believes, " words are all I have.."