With 2 long weekends lined up for you in April, may be this is the month to take a mini-vacation.
Good Friday is on April 7 and can be clubbed with the Easter weekend if you take a leave on Monday, April 10 followed by Poila Baishak or Bengali New Year that falls on April 15. So if you take a leave on Friday, April 14 or on Monday April 17, then embark on one of these recommended places to visit during this month.
Srinagar in Kashmir for the Tulip Festival

Srinagar is one of the most beautiful cities in the country with striking landscapes, mouth-watering food, mesmerizing lakes, houseboats and colourful markets. It makes for a perfect weekend getaway which is worth visiting to relax, indulge in photography and explore the rich culture of Srinagar! If that wasn't enough then Asia's largest tulip garden, housing over one million tulips, will open to the public on April 3, 2023 in Jammu and Kashmir's Srinagar. The limited edition tulip garden has been cultivated over months by more than 50 gardeners and 1.5 million tulips will be ready to welcome you at Kashmir Tulip Festival at Tulip Garden Srinagar in April. The celebrations include various cultural programmes, musical events, food fests and conferences.
How to reach: You can reach Srinagar via flight which are connected to the Indian cities of Delhi, Mumbai and Chandigarh. Srinagar airport, is around 15 kms away from the centre of the city. If you want to visit Srinagar via railways, you can choose the Jammu Tawi railway station or you can also choose the Udhampur station. The stations are connected to the different parts of the country. From the station you can book a taxi to reach your destination. There are also bus services available from the major Indian cities like Chandigarh, Delhi, Jammu and Leh.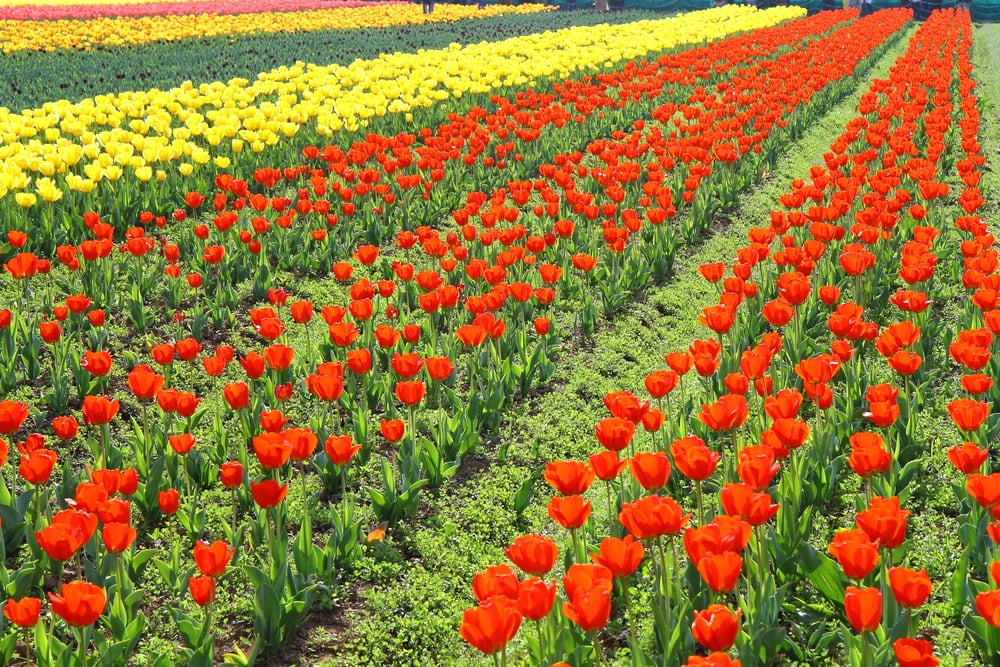 Things to do:
Srinagar is the heart of the Kashmir valley and provides a marvellous sight to anyone who visits this place. You can spend your stay in the houseboats in Srinagar for an unparalleled experience! With their ochre decks, wooden carvings and stretched tarpaulin keeping tourists shaded from the setting sun, these houseboats spend their days on the waters of the city's most famous lakes.
One of the most relaxing things to do in Srinagar is to take a ride of the shikara in the Dal lake. You can enjoy a beautiful sunset while on the ride. You can also take a shikara ride in the Nigeen lake which is surrounded by a lot of poplar and willow trees.
You can take a tour of Pari Mahal which is also known as The Palace of Fairies. This mahal is located at the top of the Zabarwan mountain range and is a classic example of Islamic style of architecture. You can also enjoy a bird eye view of the entire Srinagar from Pari Mahal.
You can also scroll through the colourful markets of Srinagar in Lal Chowk, Residency Road, Badshah Chowk, Raghunath Bazaar and the Polo View Market. You can dive into the famous Kashmiri spices, carpets, jewellery and Pashminas in these markets.
Visit the famous Tulip Festival that will take place in April in Srinagar. It is a festival that celebrates the blooming season of the wide variety of colourful tulips making the whole site look like a paradise! This festival takes place in the Indira Gandhi Memorial Tulip Garden which also exhibits a magnificent view of the Dal Lake. Srinagar's tulip garden, spread over 30 hectares of land, features not only tulips but also a variety of daffodils, hyssen and muscari blooms. A string of cultural and musical events will also be hosted in Srinagar's tulip garden this year. As they are expecting more tourists this year, the Floriculture Department has made arrangements for entry tickets to be sold online and e-ticketing facilities are also set up on the department's website in order to avoid chaos at the ticket booths and allow hassle-free ticketing for tourists.
What to eat: For breakfast head to Bakeries in Srinagar and enjoy local breads like tsot, a small round bread topped with poppy and sesame seeds, Sheermal, baqerkhani, and kulcha and wash these down with salted tea called sheer or noon chai or Kashmiri Kahwa. For lunch or dinner, the lip-smacking tabak maaz, rogan josh, nadru yakhni and phirni are just a few dishes that are a part of the traditional 36-course Kashmiri wazwan, where carefully crafted traditional recipes are served on a large plate (called a trami). You may try the wazwan at Sarposh at Khaleel Palace hotel. If the wazwan seems too daunting, try the local fare—dum aloo, haak, goshtaba—at Khyber Himalayan Resort and Spa or any of the town's popular eateries.
Andamans (Off The East Coast of India)
The islands in Andamans are one of the most sought-after holiday destinations in India and rightly so. This place has the most beautiful beaches and a wide range of opportunities for water sport lovers. You can lose yourselves into the clam and serene air of these beaches and enjoy a fulfilling and a relaxing weekend getaway!
How to reach: Since Andaman is an island, it is only possible to travel to Andaman via flight or by seaways. The airport is located in Port Blair which is connected through direct flights from Kolkata, Chennai and Bangalore. You can also avail the ships that are operated by the Government of India which ply from Kolkata, Chennai and Vizag.
Things to do: Along with its breath-taking beauty, Andaman has a variety of water sports to offer starting from swimming, kayaking, snorkelling and so much more.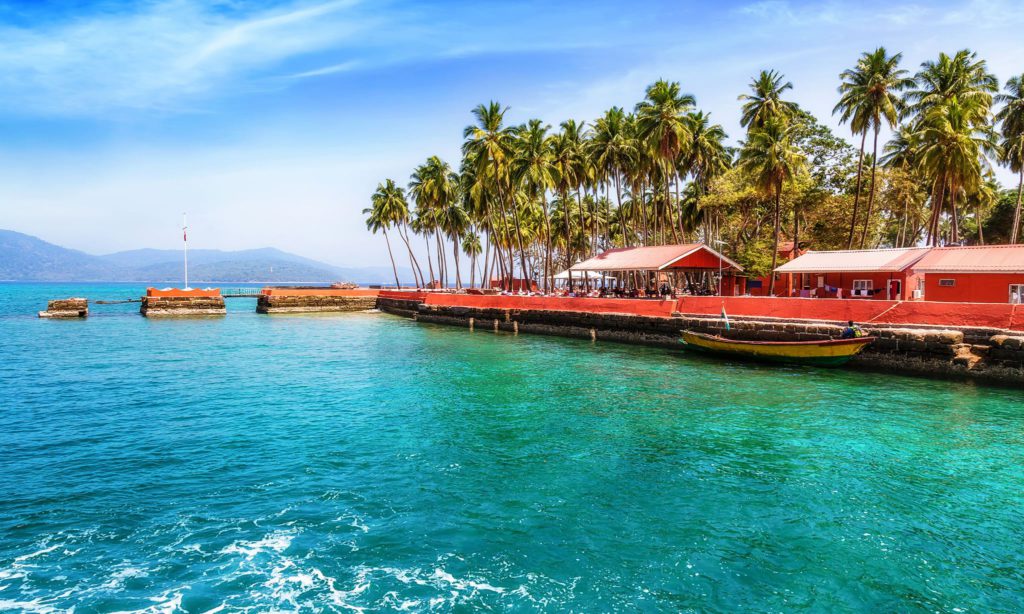 You can go for scuba diving for an unparalleled experience of the underwater ecosystem of coral reefs and colourful marine life in the Havelock Islands, Neil Islands and the North Bay Islands. There are various scuba diving operators in Andaman to assist you with the scuba diving experience. You can also book these scuba diving sessions online according to your convenience.
Snorkelling is another activity that would give you a glimpse of the various plants and a variety of fishes and corals found in the underwater world. You can go for snorkelling in the Radhanagar Beach, Neil Islands, Red Skin Island, South Button and so on.
You can take a tour of the mangrove forest by participating in kayaking in Mayabunder. This makes for a perfect place for nature lovers amidst the chirping birds and the fine beauty and solitude of the mangrove forests. While in Mayabunder, you can also take a tour of the Karmatang Beach which is famous for turtles!
Andaman has a large number of islands for you to sit back and relax for the day, the Havelock Island being the most prominent destination. You can also visit the Rose Island for its rich heritage of British India, the Baratang Island for its mud volcanoes, caves and mangrove creeks, the Viper Island for the infamous cellular jail, and the North Bay Island for its corals!
What to eat: Try out the wide range of lip-smacking sea food in the local restaurants of Andaman!
Don't Miss : The Complete 2023 Long Weekends Calendar
Mahabaleshwar in Maharashtra
Mahabaleshwar is located in the Western Ghats of Maharashtra and is one of the most beautiful hill stations in the country. Mahabaleshwar is famous for its production of strawberries, mulberries, and blueberries, and for its large number of vantage points for tourists and visitors. This place has a lot to offer in terms of scenic beauty and picturesque landscapes and makes for a perfect weekend getaway to relax and feel refreshed!
How to reach: The closest airport and railway station to Mahabaleshwar is the Pune airport and the Wathar railway station which is around 113 kms and 60 kms away respectively. You will find taxis both outside the airport and the railway station to reach Mahabaleshwar. Regular bus services are also available from the neighbouring cities such as Pune, Mumbai, Kolhapur, Satara and so on. You can also take your own car and drive down if you stay in any of these cities.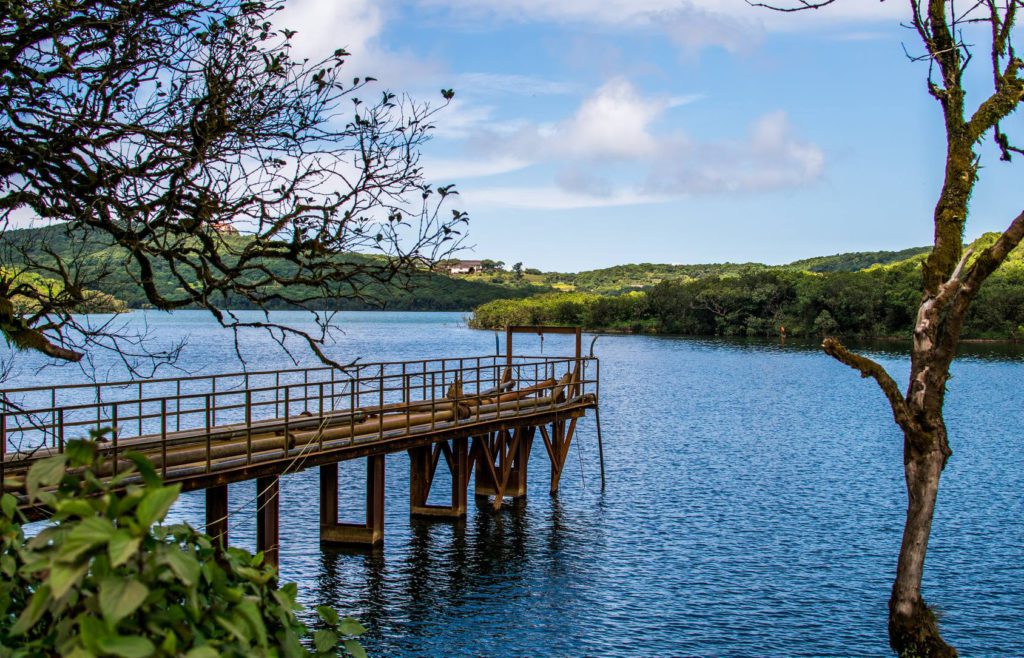 Things to do: Mahabaleshwar has a wide range of waterfalls, vantage points, and a variety of activities to indulge in.
When in Mahabaleshwar, do visit the Dhobi waterfall, Lingmala Waterfall and the Chinaman's Fall. These falls are a great place to click pictures and even enjoy a picnic with your family and friends.
You can take a tour of the various vantage points such as the Wilson Point, Mumbai Point or the Bombay point, Kate's Point, Helen's point, Elephant's head point, Arthur's Seat and so on. All these vantage points give you a glimpse of the scenic beauty and the picturesque landscapes of Mahabaleshwar.
You can also visit the Pratapgarh Fort which is one of the most important historical sites in Mahabaleshwar. This fort was built in the 17th century by the great Chhatrapati Shivaji. This place is around 20 kilometres away from Mahabaleshwar.
If you are into boating and horse riding, you can visit the Venna Lake. It is a beautiful lake surrounded by lush green tress and small eateries.
The Mapro Strawberry Festival takes place in Mapro Gardens in Mahabaleshwar every year in the month of April. This festival is a three-day annual event and is worth a visit. Here you can dive into the world of fresh strawberries and indulge in a variety of food items with strawberries in it!
What to eat: The strawberries of Mahabaleshwar are a must try!Also, when in Mahabaleshwar, treat yourself with the mouth-watering Maharashtrian thali!
Masinagudi in Tamil Nadu
Masinagudi is a wonderful hill station and a part of the Madumalai Wildlife Sanctuary. This is a perfect weekend getaway with an abundance of wildlife, waterfalls, and beautiful landscapes. April is a favourable time to visit Masinagudi as it is the onset of summers and the weather remains pleasantly warm and perfect for exploring around the place.
How to reach: The nearest airport to Masinagudi is the Coimbatore airport which is around 123 kms away from Masinagudi. It is an international airport which is connected to most of the major cities in the country. When it comes to railways, there is the Coimbatore junction railway station which is around 116 kms away, the Mysore railway station which is around 90 Kms away, and the Udhagamandalam Railway Station in Ooty which is around 41 km from Masinagudi. There are also well-connected roads connecting Masinagudi to the nearby cities and towns.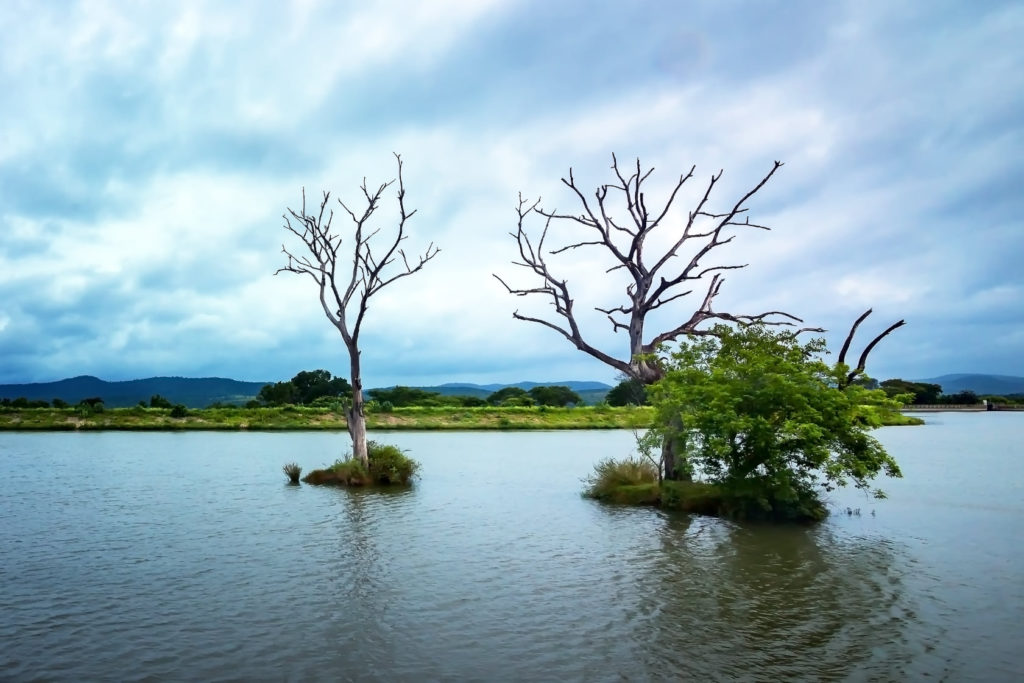 Things to do: Since Masinagudi is part of a wildlife sanctuary, it is the perfect place for nature and wildlife lovers.
When in Masinagudi one must definitely visit the Madhumalai Wildlife Sanctuary which is also a tiger reserve. You can indulge in a safari tour through the wildlife sanctuary to witness some of the endangered and vulnerable animal species such as the Bengal tiger, the Indian elephant, the Indian leopard and so on.
For a fun and a memorable experience amidst Nature, you must definitely spend a night in a homestay. You can book these homestays online as well and can indulge in a relaxing and a rejuvenating stay amidst the jungle!
You can spend a day in Theppakadu Elephant Camp where you can spend some time with the elephants, feed them, and even enjoy an elephant safari.
You can also visit the Bandipur National park and Tiger reserve which is around 15 kms away from Masinagudi. While you are here you can also take a glimpse of the beautiful Moyar River which separates the Bandipur National Park and the Madhumalai Wildlife Sanctuary.
What to eat: There are a variety of cafes and restaurants serving multicuisine food in Masinagudi which are definitely worth exploring!
Kalimpong in West Bengal
Kalimpong in West Bengal is a treat to the eyes with postcard worthy landscapes that you definitely must not miss! It is a pleasant hill station with snow-capped mountains at the backdrop of this town. It is a town full of ethnic diversity and an abundance of art, craft, flora and fauna. Kalimpong also used to be the gateway for trade between India and Britain during the British rule.
How to reach: The nearest airport to Kalimpong is the Bagdogra airport in Siliguri and the nearest railway station is the New Jalpaiguri station. Taxis are available outside both the airport and the railway station and you can conveniently reach Kalimpong. Kalimpong is also well connected to the nearby towns and cities like Siliguri, Kolkata, Gangtok, and Darjeeling.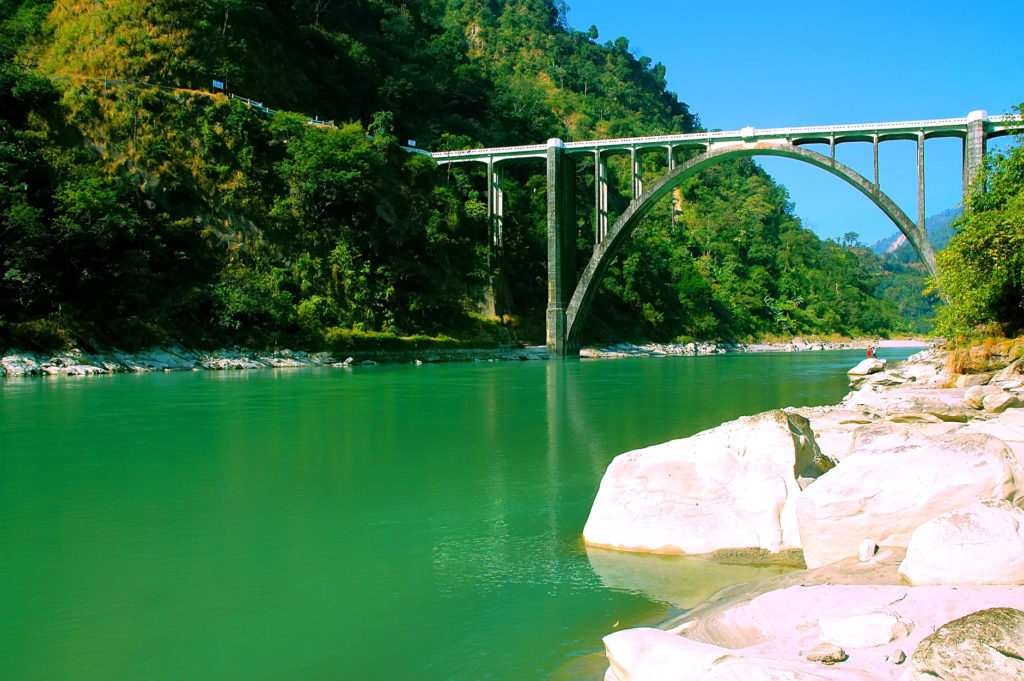 Things to do: Kalimpong is a beautiful place to simply go for a walk or even hike through the town for a lovely experience.
When in Kalimpong, you must definitely visit the Deolo Hills. It is the highest point in the town which is located at a height of 1700 metres. This place gives you a bird eye view of entire Kalimpong along with the lush green picturesque landscapes, the Kanchenjunga Hill range, rivers, valleys and villages surrounding the area. This place is also the take off point for paragliding in Kalimpong.
You can visit the very famous Cactus Nursery in Kalimpong which is the home of a wide range of exotic flowers and plants. This place is surrounded by the hills and offers a magnificent view to its visitors. If you are a plant lover, you will love this place as you can also buy flowers from the nursery.
Kalimpong is famous for its educational institutions, most of which were established during the British era. You can visit the Durpin Monastery in the Duprin Dara hills. The famous Dr Graham's Home established in the 1900s is also located in this hill.
What to eat: The momos and thukpas in Kalimpong are a must try!
Travel Update : Please note that there could be travel restrictions because of the ongoing pandemic. Before travelling, please always check the latest government advice about COVID-19 travel restrictions in your destination.
For latest travel news and updates, food and drink journeys, restaurant features, and more, like us on Facebook or follow us on Instagram. Read more on Travel and Food Network
Trending on TFN
The 23 Best Places To Go In 2023
Explore Utah's Mighty 5® and What Lies in Between