Pongal Festival. Photo: Tamil Nadu Tourism
Tamil Nadu is a land brimming with rich culture and traditions, a glimpse of which can be seen in its rituals and festivals. Whether it is a religious festival, an art fest, or the seasonal harvest festival, there is something so vibrant and enthralling about them.
Here are some of Tamil Nadu's most famous festivals.
Pongal Festival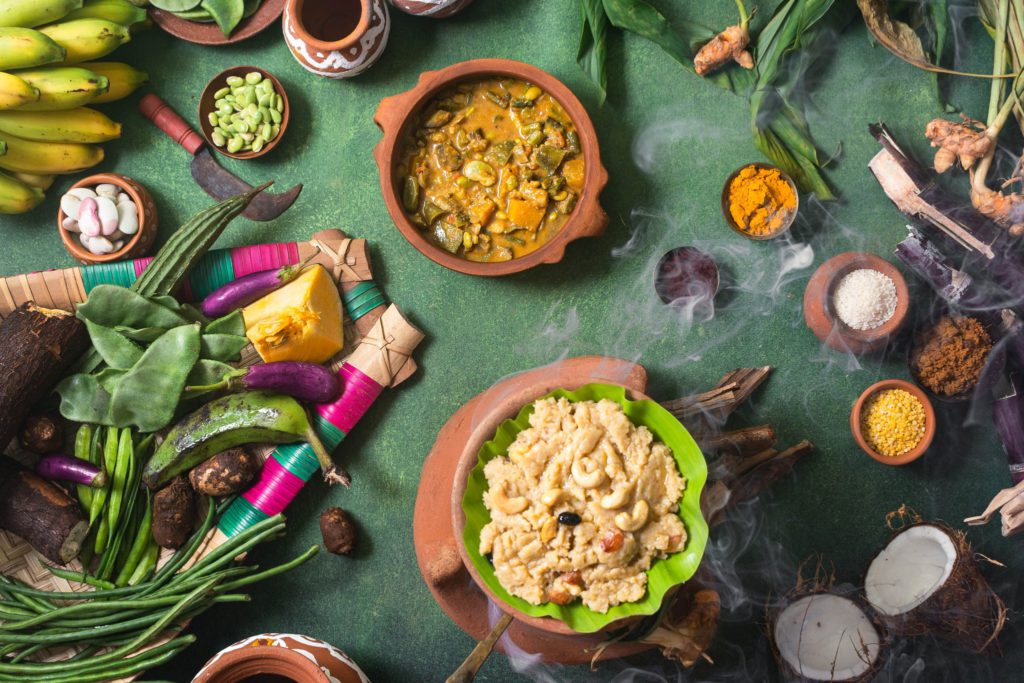 Pongal is a four-day festival (with each day having its own significance) where prayers are offered in honor of the Sun God for a successful harvest. Celebrated between 13 to 16 January each year, the Thai Pongal falls on the same day as Makar Sankranti – a harvest festival celebrated across India. Offering on this day include sugarcane and coconut. On Bhogi Pongal, people burn old items and replace them with new ones in order to welcome new beginnings. Mattu Pongal (Mattu in Tamil means cattle) marks cattle worship to signify the importance of cattle in helping farmers raise crops. On the fourth and final day known as Kaanum Pongal, families gather to have a big meal. Mayilattam and Kolattam— traditional folk dances—are performed on this day. A sweet dish, Pongal – a mixture of new rice, along with milk, jaggery, and cardamom is prepared during these festive days. The festival is also celebrated in other Southern Indian states of Andhra Pradesh and Karnataka and in the Tamil diaspora across Sri Lanka, Malaysia, and Singapore.
Jallikattu Bull Festival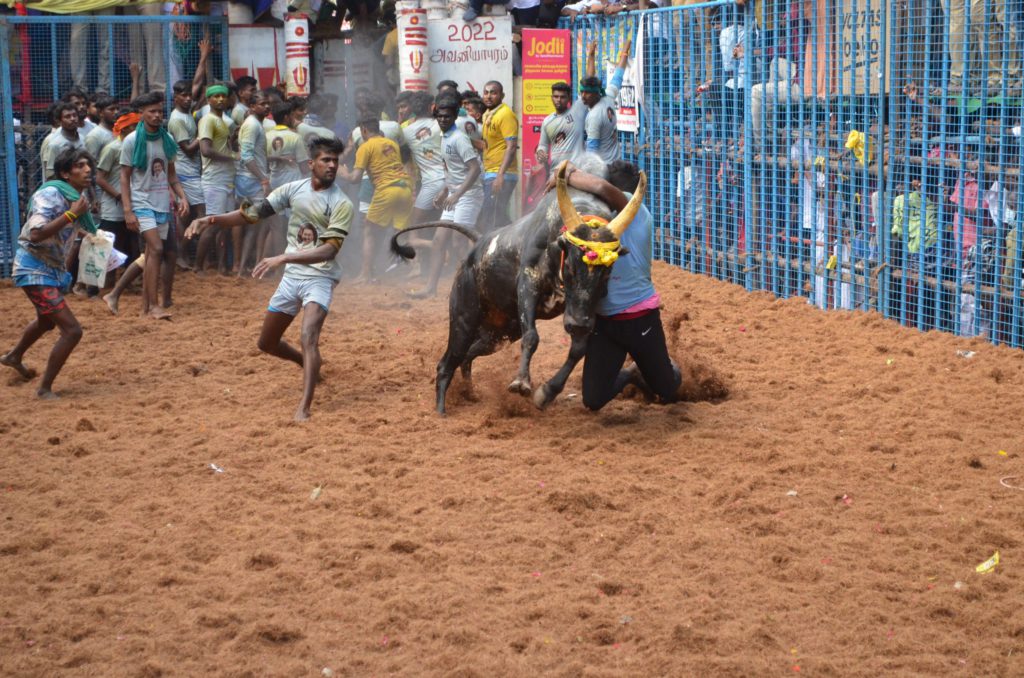 Similar to the Spanish Corrida de toros ("running of bulls"), Jallikattu or Sallikkattu, is a traditional sport played in Tamil Nadu on the third day of Pongal (Muttu Pongal). The history of this bullfight festival traces back to 400 to 100 B.C., when it was played by the Ayars – an ancient Tamil ethnic community. Jallikattu is coined from two words: Jalli, meaning silver and gold coins, and Kattu, meaning tied. Suring the game, a bull is let loose into a crowd of participants, and whoever tames it wins the coins tied onto its horn. The festival has been an important part of the state's cultural tourism. Many versions of the sport are known by different names and each version has different rules.
Natyanjali Dance Festival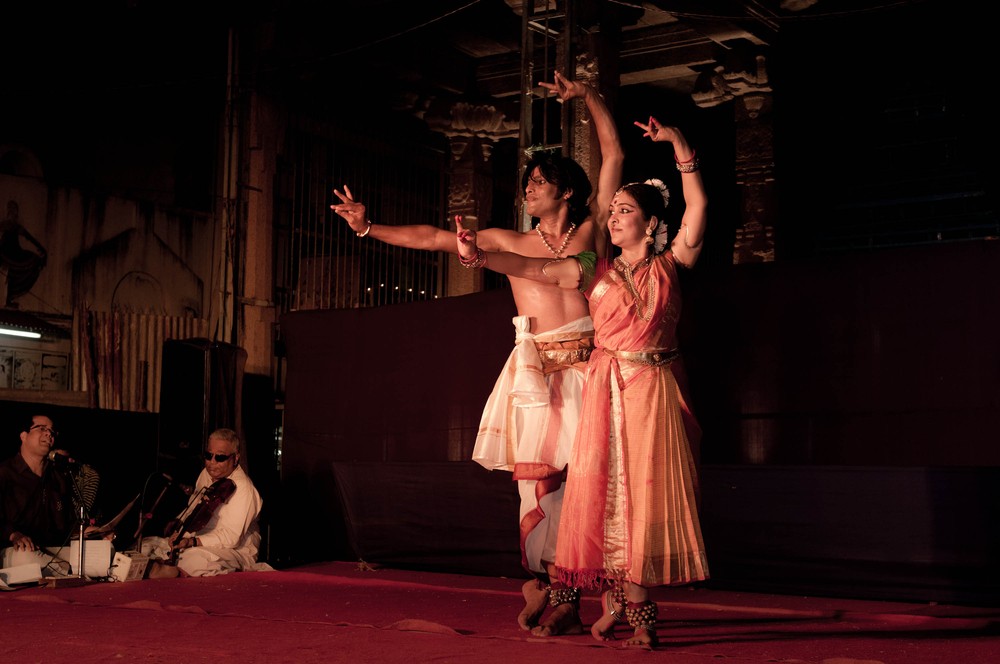 This mesmerizing dance festival falls on Mahashivaratri in the Tamil month of Maasi, which aligns with the February and March months of the Gregorian calendar. Natya means dance, and Anjali means offering: the festival of dance offering to Lord Nataraja. While the festival was first introduced at the Chidambaram temple, but today it is also organized at many other temples across Tamil Nadu. The festival begins on the auspicious occasion of Maha Shivaratri and follows the message of unity in diversity and invites classical dancers from around the world to perform. Some of the dance forms performed here are Bharathanatyam, Mohiniyattam, Kathtak, Pung Cholom, Odissi, and Kuchipudi.
Margazhi Kutcheri – The Music and Dance Festival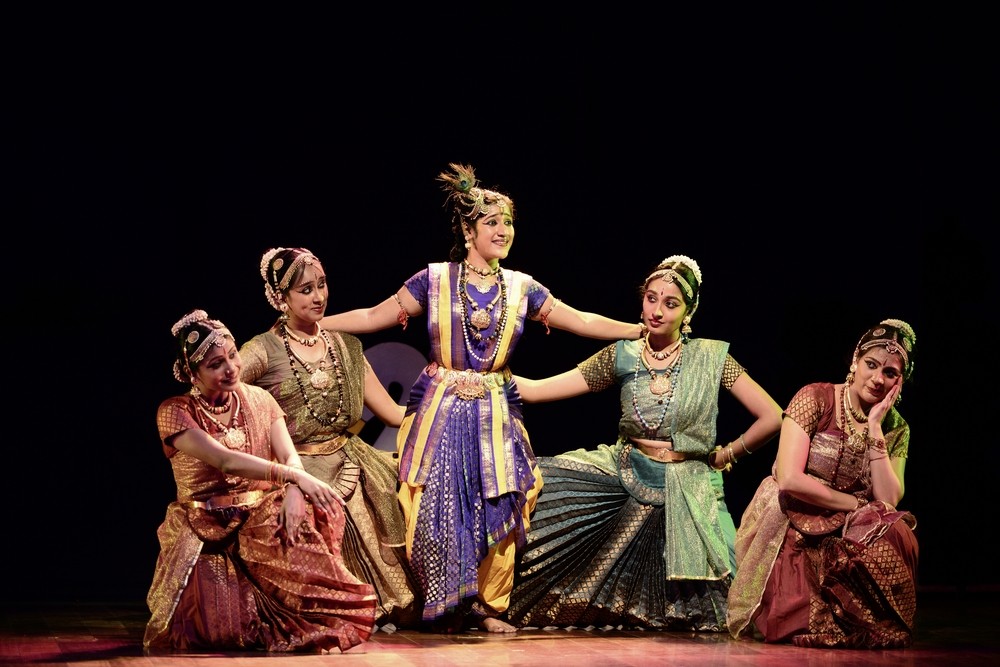 Held between mid-December to mid-January in the Margazhi month of the Tamil calendrer, this festival invites young prodigies and legends to showcase their talent. It is usually held in temples, heritage bungalows and auditoriums across Chennai. Hundreds of organisations put up dance and musical performances during the yearly celebration. Many artists see music and dance as a form of worship and you will witness a conglomeration of various dance forms and music ensemble during this time. The ragas of music as vocalists, instrumentalists and dancers are believed to invoke gods, goddesses and saints through ancient compositions.
Karthigai Deepam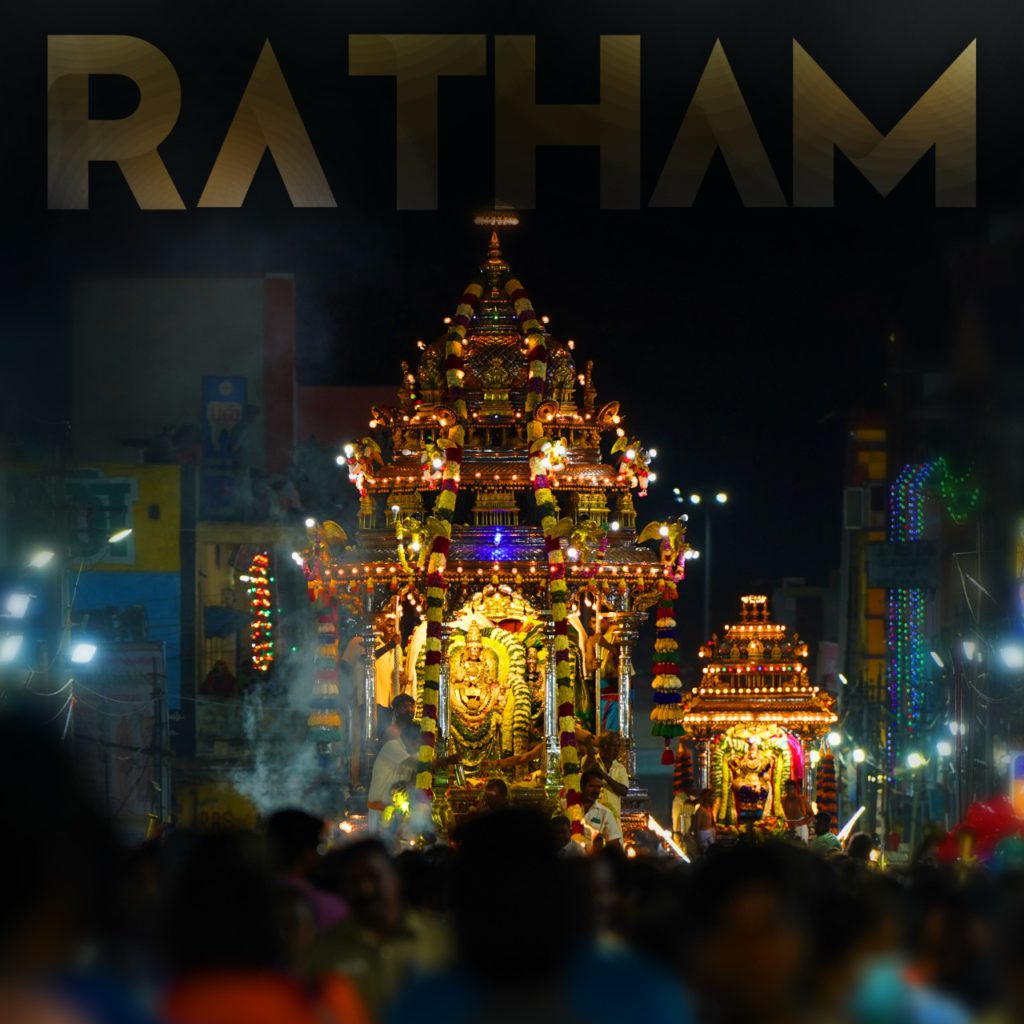 The three-day 'festival of lights' – Appa Karthigai, Vada Karthigai and Thiru Karthigai is celebrated in the month of November-December and coincides with the full moon day when the moon is with the six-star constellation called Karthigai. It is believed that Lord Shiva graced the Thiruvannamalai hills on that day and a huge fire is lit on top the hill to pay respect to the Gods. On this day, houses are cleaned and kolams (floral patterns) are drawn in front of them. The doorways are decorated with mango leaf festoons and lamps are lit. Devotees also observe fasting on this day and break it after sunset by devouring some special dishes.
Deepavali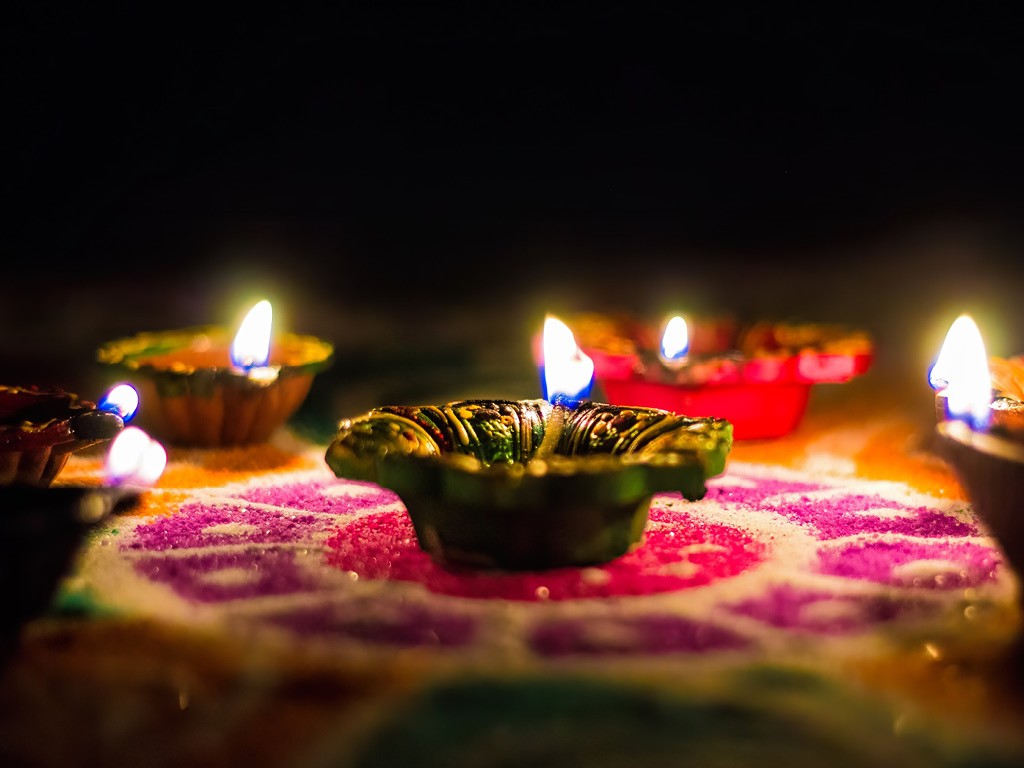 Celebrated all across India, the festival of Deepavali or Diwali falls in October- November. The five-day Deepavali festivities begin with an oil bath before sunrise, considered equivalent to taking a bath in the Ganges. After the bath, people wear new clothes and offer prayers. The houses are decked up with kolams, betel leaves and nuts, flowers and fruits. Diyas are lit to cast away evil spirits, and crackers are burst in celebration. It is symbolic of shedding negative energy and welcoming good things in life. Some dishes served on this day are boondi, palkova, omapodi, ukkarai, jangri, vellai, appam and pathri.
Pillayar Chathurthi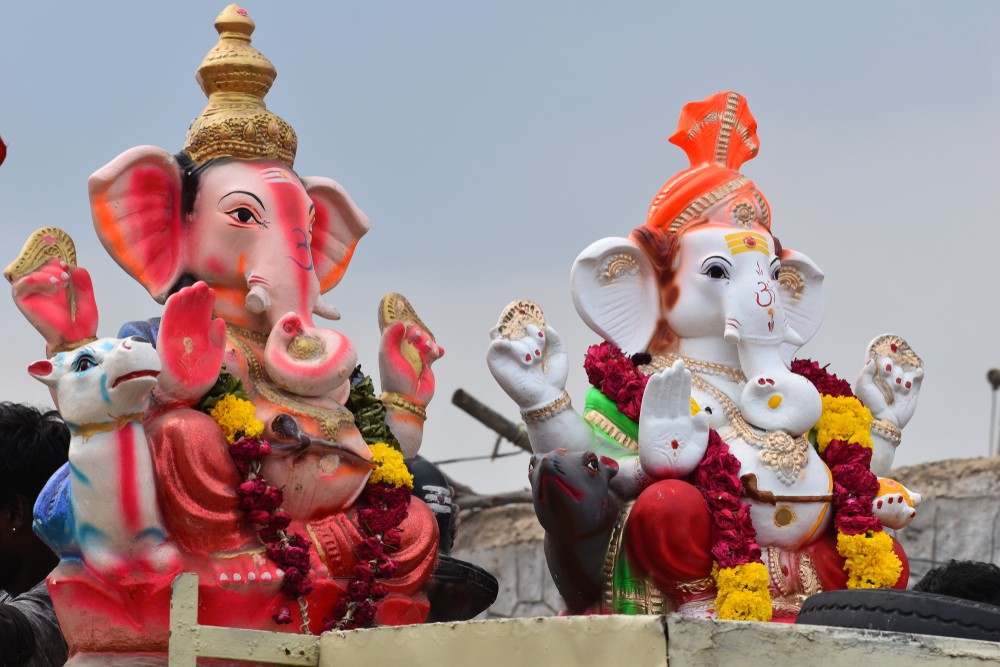 Pillayar Chathurthi is observed with much fervor in the state of Tamil Nadu. The festival commemorates the birth of the Hindu god Ganesha. On the fourth day after the new moon in the Tamil month of Avani, devotees start eleven days of celebrations by installing Ganesha's clay idols privately in homes and publicly on elaborate pandals. Devotees also prepare Kozhukattai – known to be a favourite dish of Lord Ganesh. Grand celebrations are held at the Vinayaka temples. There are different regional names of Vinayak Chaturthi in various states of India. In Maharashtra and Andhra Pradesh, this festival is called Vinayaka Chaturthi, whereas Parab or Chavath are popular names of this festival in Goa. In Kashmir it is known as Vinayak Tchoram while in Kerala, it is called Lamboodhara Piranalu.
Navratri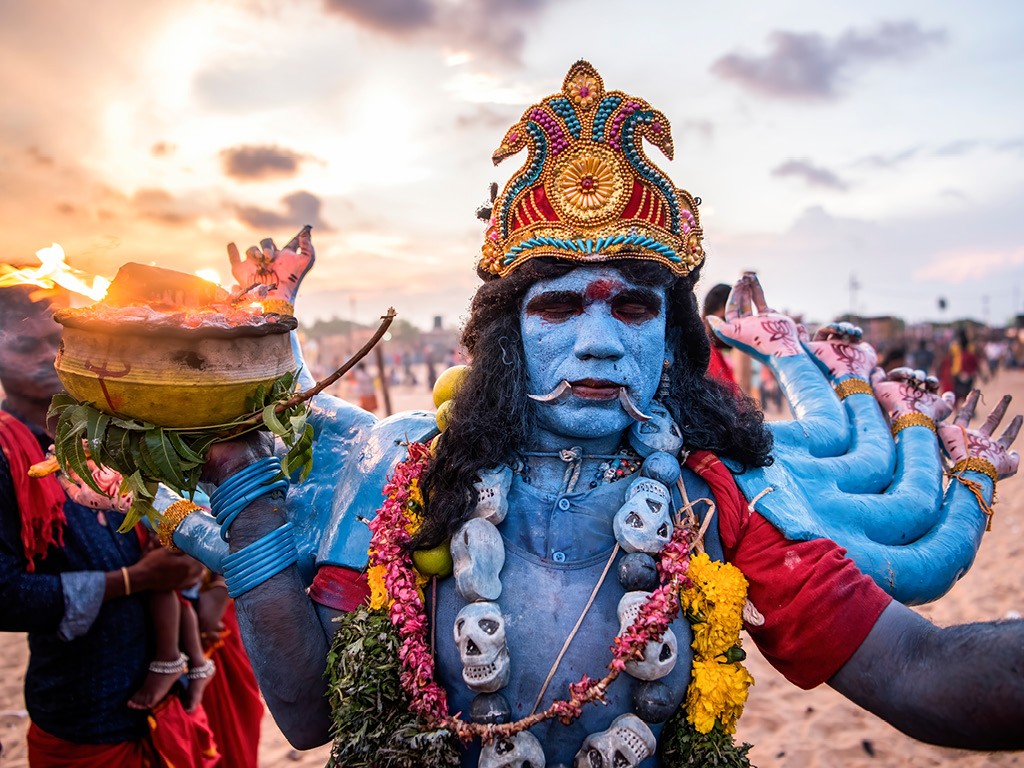 This nine-day Navaratri festival is celebrated across India but has an added charm in Tamil Nadu. The festival begins with Devi Paksha which falls in the Ashwin month (September -October) and ends with Vijayadashami. People decorate their houses to welcome the goddesses Durga, Saraswati, and Lakshmi. Devotees sculpt idols and toys of the goddesses, which are kept on raised platforms called Golu inside houses and temples. Themed on either the ten incarnations of Lord Vishnu or epics like Ramayana or Mahabharatha the Golus are arranged on an odd number of steps (usually 9). Snacks are served to the guests who come to see the Golu and everyone goes home with a return gift which includes coconuts, betel leaves, haldi – kumkum and fresh flowers. Lamps are lit and the entrances of houses are decorated with vibrant Rangoli.
Another grand and unique Dussehra celebration takes place at the 300-year-old Mutharamman temple in Kulasekharapatnam a coastal village near Tiruchendur in Thoothukudi district of Tamil Nadu. The presiding deity of the temple is a self-manifested Kali. On the tenth day of the Navaratri festival, which is observed differently in Kulasai than in other parts of India, devotees dress up as Kali and other forms of Gods and Goddesses and offer prayers to Goddess Mutharamman.
To know more visit Tamil Nadu Tourism's official website.
In Partnership with Tamil Nadu Tourism
For the latest travel news and updates, food and drink journeys, restaurant features, and more, like us on Facebook or follow us on Instagram. Read more on Travel and Food Network
Related Coverage
In Photos | 5 Incredible UNESCO Heritage Sights to Visit in Tamil Nadu
10 Must-Visit Waterfalls in Tamil Nadu
4 Destinations In Tamil Nadu For A Perfect Holiday