The southernmost tip of India's mainland makes for a quirky weekend getaway.
Kanniyakumari, formerly known as Cape Comorin, is a coastal town located at the southernmost tip of the Indian Subcontinent. Many call it Koodal which means it is situated at the confluence of three oceans: Bay of Bengal, the Arabian Sea, and the Indian Ocean. What sets Kanniyakumari apart is that it is the only place on the earth where you can watch sunrise and sunset from the same position. Also on full moon days, (specially on Chitra Paurnami which occurs in April-May) you can view both the sun and the moon facing each other on the same horizon, a rare sight, never to be missed. The sea here lures you back to the beach and with picture-perfect sunsets, sands from the three seas tinged in various shades of ochre, walking by the azure waters, it is the ecstasy of being in a geographical wonder. Named after Goddess Kumari Amman, the city is just what you might need for a long weekend getaway. Here's a 72-hour guide to the storied city.
Things to see and do
Kanniyakumari houses some of the most famous rock memorials. At the Vivekananda Rock memorial, Swami Vivekananda is said to have meditated here before he started his philosophical journey. A popular tourist attraction, the memorial comprises of two parts—the Vivekananda Mandapam and the Shripada Mandapam. There are ferries that take visitors to the rock, which is about 100 metres away from the coast, between 8 AM and 4 PM on a daily basis. Next to the Memorial is The Thiruvalluvar Statue, a 133 ft stone sculpture of Saint Thiruvalluvar (built in 2000), the author of the famous Thirukkural couplets, a masterpiece of Tamil literature written many centuries ago.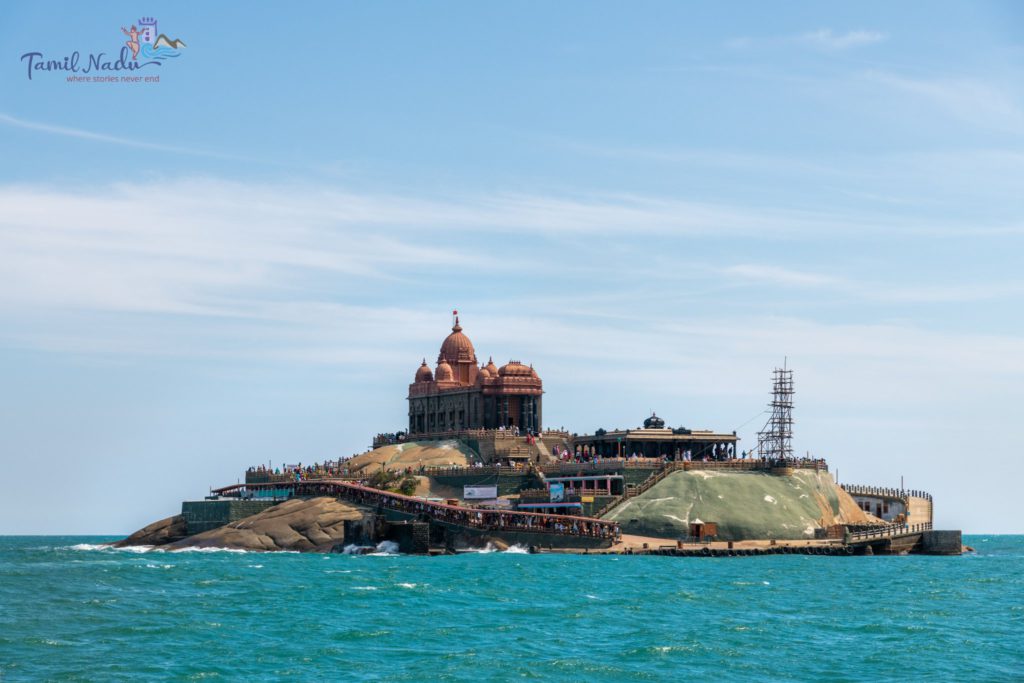 For most tourists who come to Kanniyakumari, it is a place of worship. The ancient Kanniyakumari Amman Temple, right on the beach, houses an idol of the virgin goddess Devi Kanniyakumari made of blue stone. The temple is dedicated to the young maiden incarnation of goddess Parvati. It is believed that Lord Shiva stood her up on their wedding day because of a plot by the other gods who wanted her to kill a demon as prophesied. She did kill the demon, but vowed to remain a virgin throughout her life. Another interesting fact is that the statue of the goddess inside the temple has a ruby studded nose ring which is believed to sparkle so radiantly that ships in the past have mistaken it to be the signalling of a lighthouse and have consequently been wrecked by crashing into rocks. Apparently, it is for this reason that the southern (sea facing) gate remains shut except for five festival days in a year.
Back on the shore, an important part for every Kanniyakumari tour, is a visit to the Gandhi Memorial. Also known as Gandhi Mandapam, it gives you an insight into the historical and cultural richness of India. Gandhi Memorial, which draws inspiration from Odisha architecture, holds special significance for being constructed in Kanniyakumari in 1956, to commemorate the immersion of Mahatma Gandhi's ashes that were stored in an urn before being immersed into the sea. Another striking feature of Gandhi Mandapam is the ceiling of the building which is known to have an opening that allows the sun's rays to fall directly at the spot where the urn was kept. On the southern shore of Kanniyakumari stands the Tsunami Memorial Park, a monument that honors the lives lost during the 2004 Indian Ocean earthquake and tsunami. Then there is the 18th-century circular fort Vattakottai overlooking the Bay of Bengal on the one side and the Arabian Sea on the other. Located 8 km/15 min northeast of Kanniyakumari, this 18th-century granite structure was built under the supervision of Eustachius De Lannoy, a naval commander in the Dutch East India Company. Another beauty, not to be missed is the Padmanabhapuram Palace, Asia's largest wooden palace, nestled inside a fortress, ringed in by the Western Ghats built around 1601 drawing inspiration from Keralan architecture. It was the residence of the Travancore rulers and the palace complex also houses a museum with artefacts belonging to the royal family.
Kanniyakumari is dotted with many beautiful beaches like Sothavilai Beach, Sanguthurai Beach, and Kanniyakumari Beach where one can take a dip into the azuring waves during the day and take a relaxing stroll in the evening best experienced during the months, November to March. You can also visit Thekkuruchi, Muttom Beach, and Thengapattinam Beach (an old maritime town with a 1,000-year-old mosque).
Away from the coast, to experience a beautiful waterscape you can plan day trips to Courtallam Falls (3 hours away) which is best known for healing powers believed to cure tonsillitis, blood pressure, cough, cold and other diseases, and Thirparappu Falls (1.5 hours away) although a man made one its tranquil water is where you can enjoy a boat ride surrounded by indigenous fauna making it a nature lovers paradise.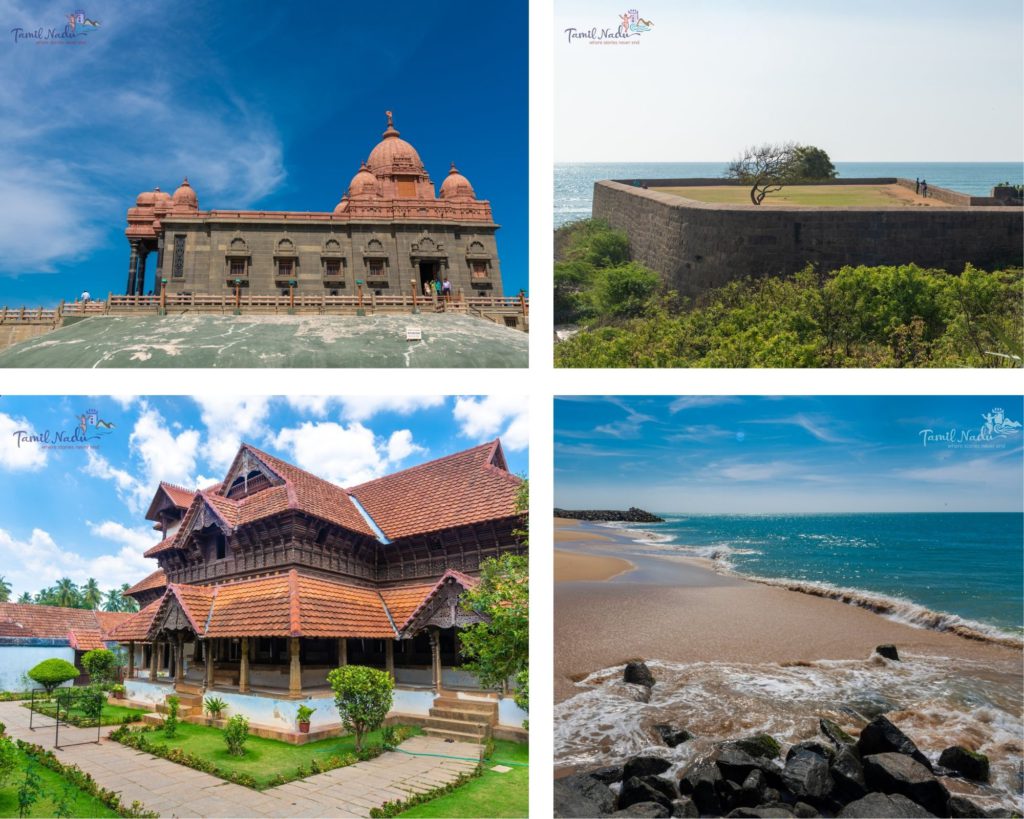 Wondering what to bring back as souvenirs? One can buy various types of mementos like handcrafted goods made out of cane, bamboo, wood, and sea shells. Some of the renowned shops in the city are – Tamil Nadu Co-optex sales emporium and Tamil Nadu crafts, Indco products, and Poompuhar. Scout the local shops for junk jewellery. Another unique experience is to shop for Vadasseri Temple Jewellery at a bustling jewellery market in Vadasseri, Nagercoil, about 20 km/30 min northwest of Kanniyakumari, where goldsmiths have been carving temple jewellery for centuries.
What to eat
Kanniyakumari is a reflection of Tamil Nadu's very own delicious cuisine. Restaurants in Kanniyakumari range from those hole-in-the-wall places that serve delicious South Indian cuisine, to the fancy establishments that serve sumptuous food by the sea. Regarded as a major fishery base in South India, seafood is extremely popular here. Some of the popular dishes include Nandu Masala (crab masala), and Meen Kuzhambu (fish curry). However, it also does not fail to impress the vegetarian buffs, and delicacies like Avial (vegetables cooked with coconut), Thengai Saadham (coconut rice), Theeyal (tamarind-based vegetable curry), Orotti (rice-coconut pancakes) from Hotel Triveni or Hotel Saravana are a treat for your taste buds. Hotel Annapoorna on Sannathi Street, near the beach, offers a range of sumptuous South Indian vegetarian food. Srikrishna Restaurant, also on Sannathi Street, is extremely popular with tourists.
Kanniyakumari cuisine is quite spicy, but the preparations always use fewer ingredients than the ones in other Tamil Nadu districts. Near the Beach Road, the coast is dotted with shacks and restaurants that serve a wide array of seafood. Sangam restaurant has carved itself a niche in Kanniyakumari as one of the best restaurants in the region. If you want to be more experimental with your palate, The Curry is an amazing multi-cuisine restaurant that serves cuisines from China, Japan, Mexico, and Thailand along with South India and North India.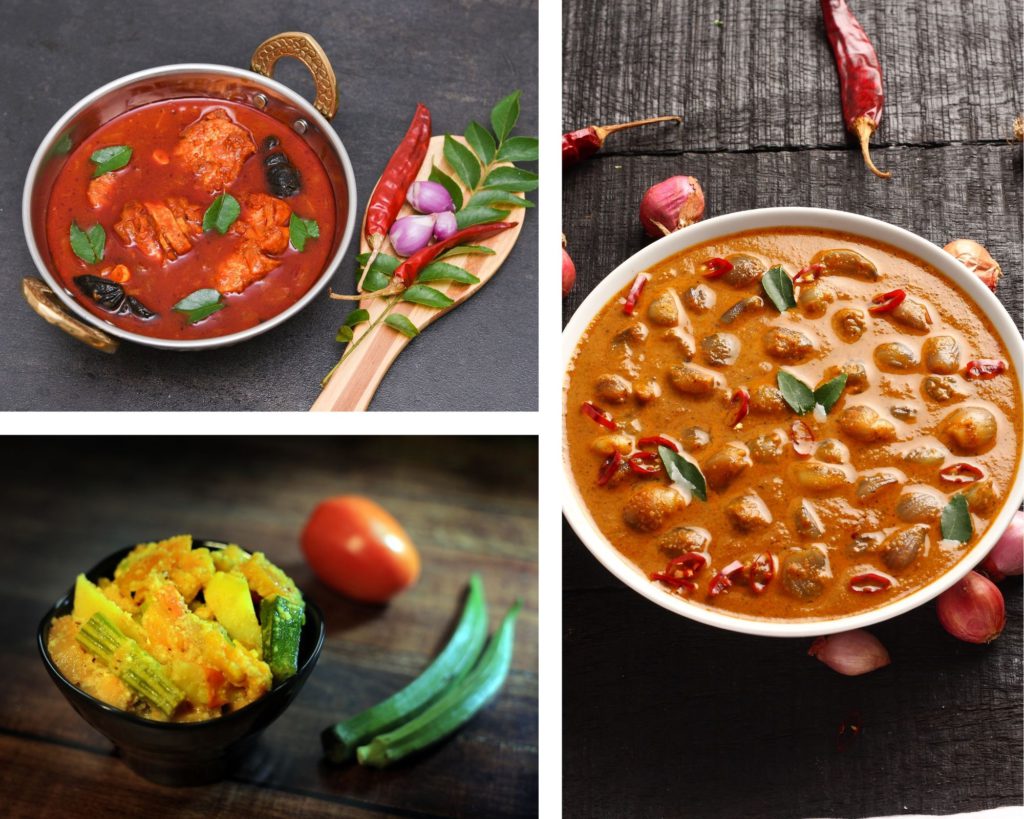 How to reach
By Air– The nearest airports are Tuticorin airport and Trivandrum international airport. Both are almost equidistant from Kanniyakumari and are connected by daily flights from major Indian cities.
By Rail– Kanniyakumari is a major railhead, and is connected to several cities by train, including the Kanniyakumari Express that departs daily from Mumbai.
By Road– Regular buses connect Kanniyakumari and Chennai. The journey takes a minimum of 12 hours and the one-way fare is approximately ₹700.
Getting Around
Taxis are the preferred mode of transport, because unlike buses, they can take you to the town's nooks and crannies. Autorickshaws are also available. Most hotels can organize transport.
To know more visit Tamil Nadu Tourism's official website.
In Partnership with Tamil Nadu Tourism
For the latest travel news and updates, food and drink journeys, restaurant features, and more, like us on Facebook or follow us on Instagram. Read more on Travel and Food Network
Related Stories:
Best Wildlife Sanctuaries In Tamil Nadu
10 Must-Visit Waterfalls in Tamil Nadu
Must Eat Local Dishes In Madurai And Where To Eat Them
10 Reasons To Visit Tamil Nadu
In Photos | 5 Incredible UNESCO Heritage Sights to Visit in Tamil Nadu