Christmas is a time for giving, and there is nothing more special than receiving a gift that has been lovingly handcrafted.
Take a break from gifting the usual homemade fudge, caramels, candy canes, biscotti, cookies, stollen et al, and instead try something uncommon that's guaranteed to delight family and friends.
These ideas for gifts are simple, fast, and inexpensive. And just need a wee bit of advance planning.
Soup Jars
So, so easy! Get some pretty wide-mouth glass jars and layer the ingredients – what goes first into the soup pot should be on top! Then stick-on labels, and tag the recipe. Next, get creative – decorate your bottles with sprigs of dried herbs, cheerful Christmassy fabric, small buntings, joyful stickers, or tinsel – whatever you have lying around from your Christmas decorations, and you're ready to gift!
I've put together a few recipes to start you off but once you get the idea, just go for it!
Tomato Barley Soup – layers starting from the bottom
1 cup pearl barley
½ cup sundried tomatoes
2 tbsp dried onions
1 tbsp dried garlic
2 tbsp dried basil
1 tbsp dried oregano
1 tbsp dried parsley
1 vegetable stock cube
Add all ingredients to 4 cups of water, add 4 large tomatoes diced. Bring to a boil then simmer for 20-25 minutes till the barley is cooked. Season with celery salt and pepper. Serve topped with grated parmesan cheese.
Meat lovers can throw in some smoked ham for added flavor!
Spicy Bean Soup
1/2 cup black beans
1 tbsp dried onion
1 tbsp garlic powder
1 tsp cumin
1 tsp celery seeds
2 bay leaves
1 tsp chili powder
1 vegetable stock cube
2 dried red chilies
Add all ingredients to four cups of water. Bring to a boil over high heat, reduce heat to low, and simmer until the soup is cooked. Discard the red chilies and bay leaves before serving. Season to taste.
Spice Rubs
Spice rubs are so handy and last a long time. Just rub them into your meats or veggies and throw them into the frying pan or oven. Don't even need to think. And here's the thing – not everyone is as good as you in the kitchen, right? So be generous and share some of your own special spice rubs – and people will be thanking you eternally for an amazing dish!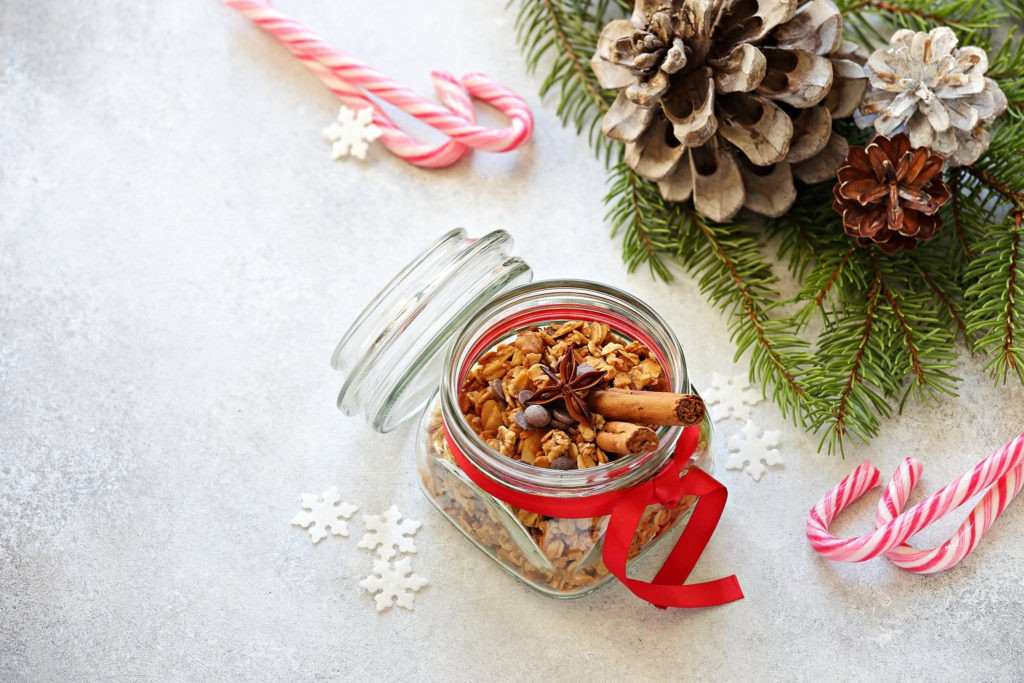 All you need are some air-tight glass bottles, labels, and tags with what all the rubs can be used for. And of course, some decorative elements for festive cheer! And just to get you started:
Fajita Spice Rub
1 tsp chili powder
1 tsp paprika
1 tsp garlic powder
1 tsp onion powder
1 tsp brown sugar
1 tsp cumin powder
½ tsp dried oregano
1 tsp sea salt
¼ tsp black pepper powder
Just mix it all and put it into a jar. Seriously, could it be more effortless? To convert this into a marinade, just mix in olive oil or lemon juice. This mix could be used for fish, meats, veggies, and even paneer.
Moroccan Spice Rub
2 tbsp brown sugar
4 tsp paprika
4 tsp cumin powder
2 tsp cinnamon powder
1 tsp clove powder
1 tsp ground ginger
1 tsp sea salt
2 tsp pepper
1 tsp cayenne pepper
Mix, bottle, and enjoy with fish, meats, and veggies on the stovetop, the grill, or in the oven. It's delicious!
Dessert Sauces
Yes, so yummy! There's a bit of cooking involved here, but think of the immense pleasure you're giving family and friends of all age groups, and do it with love! Try the recipes below, or just do your own thing with berries, chocolate, peanut butter, honey – the possibilities are many! Don't forget to use air-tight bottles and embellish generously with Christmas trinkets gift.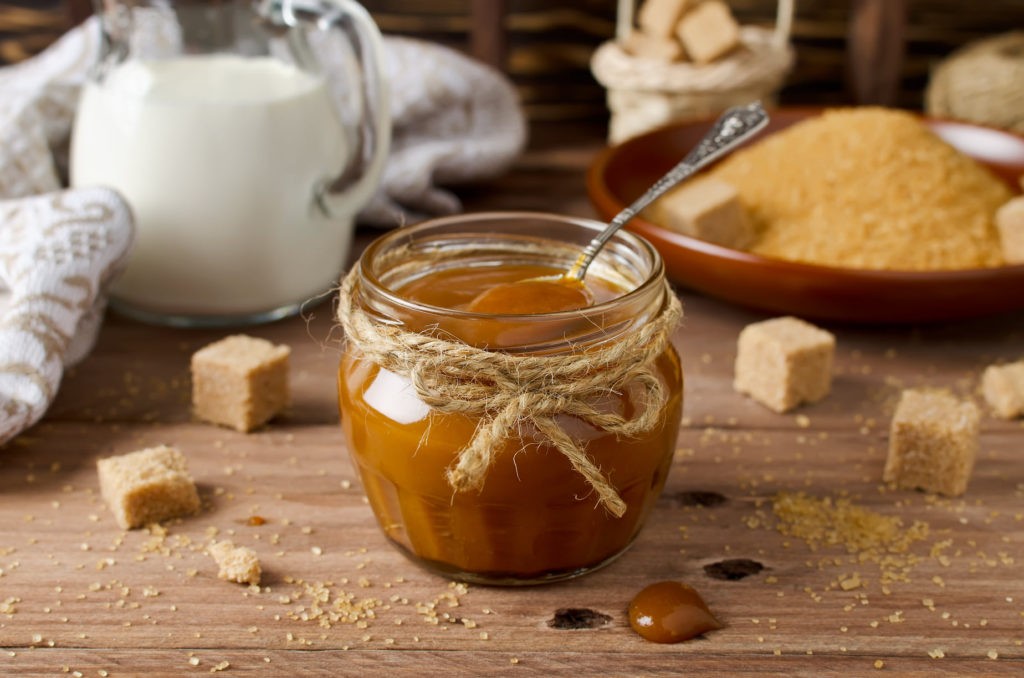 Caramel Sauce
1 cup of grain sugar
6 tbsp butter cut into chunks
½ cup+1 tbsp of heavy cream
Pinch of sea salt
Keep all the ingredients on hand, as the timing is very important here. Put sugar in a non-stick saucepan on medium heat, stirring constantly till it starts melting. Keep stirring till it becomes a copper caramel color and all the sugar has dissolved. Add the butter, and reduce the heat. Whisk till melted and combined. Remove from heat, add heavy cream, whisking continuously, then put it back on the stove to thicken for a bit. Mix in salt. Cool and bottle. This must be stored in the fridge and heated in the microwave before serving. Lasts about 2 weeks.
Lemon Sauce
1/2 cup fresh lemon juice
1 tsp grated lemon zest
1/2 cup sugar
1 tbsp corn starch
1 teaspoon orange juice
Bring lemon rind, lemon juice, sugar, and corn starch to a boil in a saucepan over medium heat, stirring constantly. Then reduce heat and simmer for 2 to 3 minutes or until the sauce is thick. Remove from heat and stir in the orange juice. Serve warm. Store in the fridge for up to 1 week. Lemon Sauce is great with vanilla ice cream, cakes, pancakes, and waffles.
Exotic Butters
How lovely to get a selection of flavored butter as a gift! Herb butter is the simplest to make by just combining herbs and softened butter and freezing it in a roll. But go one step further this year, and create some really exotic butter not only to give as gifts but to keep for yourself too!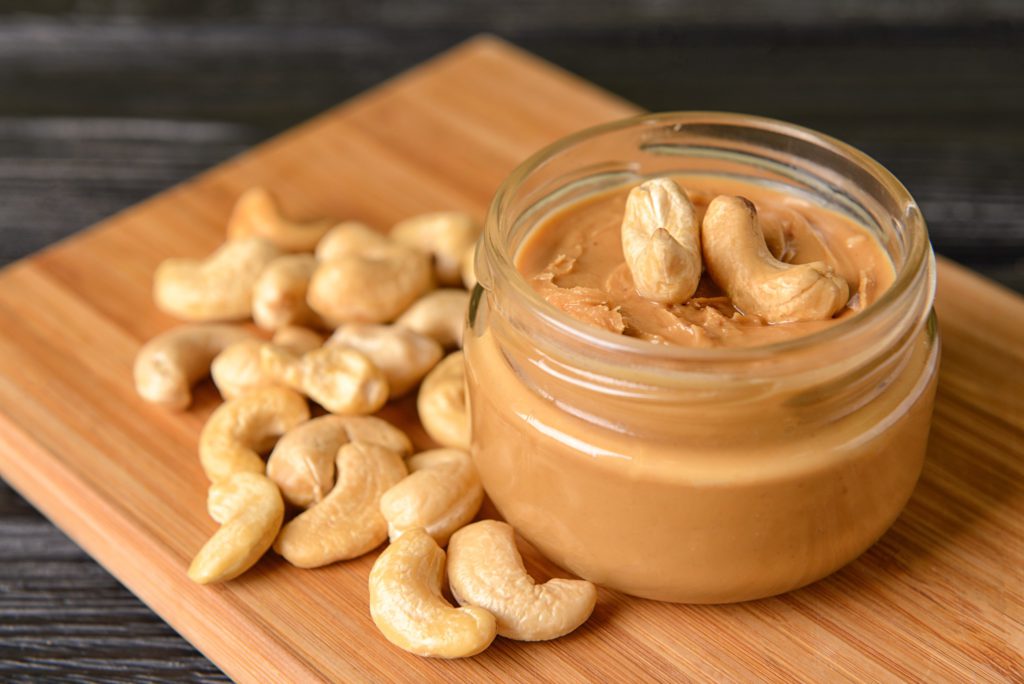 Honey Butter
1 cup sugar
1 cup heavy cream
1 cup honey
350 g butter softened
1 tsp vanilla extract
Combine sugar, heavy cream, and honey in a saucepan and bring to boil on medium-high heat, stirring all the time. Let boil for a minute, then remove from the heat. Place softened butter in a blender or processor. Add the hot sugar and cream mixture and blend or pulse until well-mixed. Next, add the vanilla extract and blend again. Pour the finished honey butter spread into airtight containers, label, and decorate. Honey butter can be used for pancakes, muffins, toast, cakes, waffles and so much more.
Boozy Whiskey Butter
250g butter
2 shallots minced and soaked in a shot of good whiskey
3 tsp minced parsley
½ tsp Worcestershire sauce
½ tsp Dijon mustard
3 tsp whiskey
½ tsp sea salt
Pepper to taste
Combine butter, soaked shallots, parsley, Worcestershire, mustard, whiskey, salt, and pepper. Mix well. On a piece of plastic wrap, drop butter in spoonfuls to form a log. Roll butter in plastic wrap and smooth out to form a round log. Refrigerate until hard and easy to slice into round, coin-shaped pieces.
This butter goes amazingly well with grilled meats!
Flavoured Vodkas
You'll have real fun with this one! All you need are some airtight glass bottles, a good brand of 80 degrees or 100-degree proof vodka, fruits, spices, or fresh herbs.
A flavoring guide to vodka (or gin).
If you are herb inclined, you could always try rosemary, dill, basil, mint, thyme, coriander, or sage. Floral flavors include lavender, elderflower, and rose.
There are so many fruit options to choose from – apple, pear, pineapple, mango, berries, any citrus, kiwi, coconut, pomegranate, fig, tomato, and chilies. Then there are vegetables like cucumber, peppers, and beetroot that make for a good vodka flavor.
For spicy vodkas, cinnamon, cardamom, coriander, juniper, black pepper, star anise, ginger, vanilla or cloves are the way to go.
So how do you do it? Simple. Just 4 steps.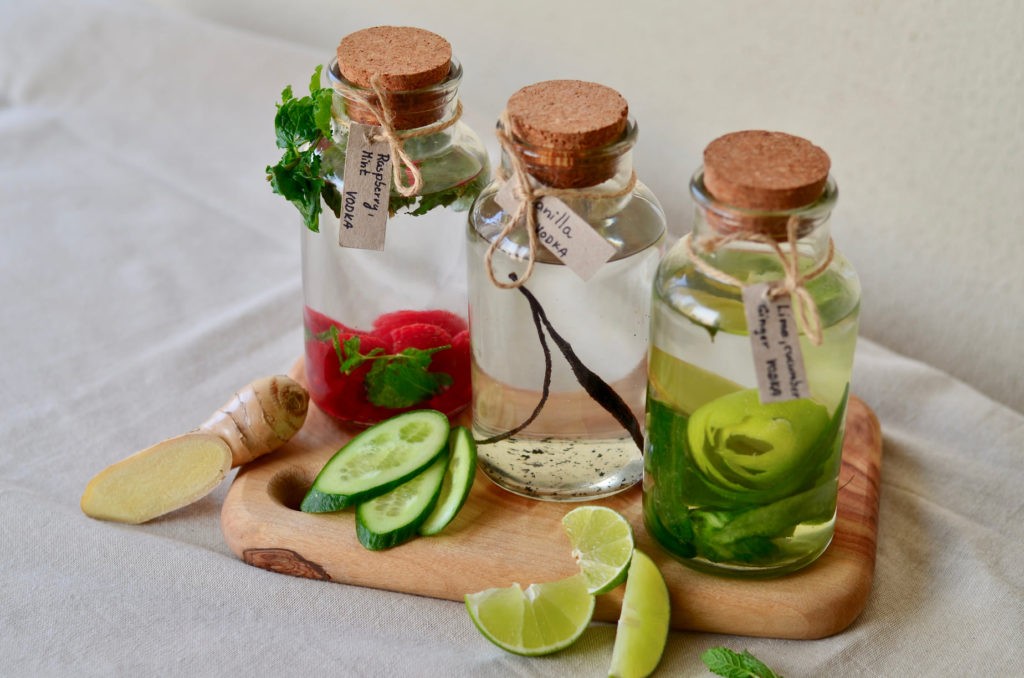 First, always use good quality ingredients. If you are using fruit, flowers, or veggies then wash and dry them and get rid of stems, cores, seeds, or blemishes. Peels can be left on or peeled off. Peels add extra flavor and color but leaving them out gives a sweeter, purer fruit flavor. Chop the ingredients. Berries and other very small fruits can be left whole, but they will have to be muddled.
Second, pour enough vodka to cover the ingredients. Seal the glass jar tightly.
Third, keep it out in the sunlight, shaking it daily. Infuse it for 5-7 days, then taste. Keep it for a few days more if you want a richer flavor.
Fourth, strain using a clean cheesecloth, and then use a funnel to pour the vodka into clean glass bottles, and decorate.
I find that infused vodkas take about two weeks to mellow. So, hurry up and make it so that you can gift it at Christmas!
Have fun folks! And have an awesome Christmas!
photos: Shutterstock
For the latest travel news and updates, food and drink journeys, restaurant features, and more, like us on Facebook or follow us on Instagram. Read more on Travel and Food Network
Trending Now: TFN 2021 Guides
Video | 10 Best Christmas Markets Around The World
Essential Travel and Food Guide To Santa Claus Village, Finland
Also Checkout the below articles
A homeschooled chef even before she joined Catering College in Bombay, Christine's gastronomic journey started with mother and grandmother. Polished with a degree and 10 years of experience in the Hospitality industry, Christine's love of food, drink and everything gastronomic has been sharpened and honed with travel across the world. Today, she shares the wealth of her foodie experience and adventures across the world with The Foodie Network, so look forward to much more from Chrsitine!