After spending an eternity in lockdowns and quarantines, we are now in a mood for exploring and taking risks. Take an adventure trip this weekend and challenge the dare-devil in you! India is filled with adventure spots that can give you thrill and excitement. Discover some of the most adventurous sports in the sky, water or air.
So pack your best pair of shoes and go for a thrilling, adventurous trip this weekend!
From Delhi
Bungee Jumping at Rishikesh, Uttarkhand
Jumping from a height of 273 feet and suspending in the middle of the sky and the ground is a thrilling feeling that everyone should experience once in their lifetime. Bungee Jumping is an activity that involves jumping from a great height while connected to a large elastic cord. This allows the person to experience free-fall experience. The activity is done at Mohan Chatti village with the name Jumping Heights. It remains closed on Tuesdays.
Rishikesh is located in the Himalayan foothills beside the Ganges River. The town is a popular spot as it is the gateway for many Himalayan treks.
Distance from Delhi: 240 km
How to get there: Catch a train to Haridwar (which is 50 km away from the point) and then travel by road. Or you can travel by bus/car from directly Delhi which takes about 6-7 hours.
Note: Minimum weight for bungee jumping is 40 kg and the maximum is 110 kg.
Best time to visit: You can visit all year round. However the bungee jumping is closed from mid-July to September.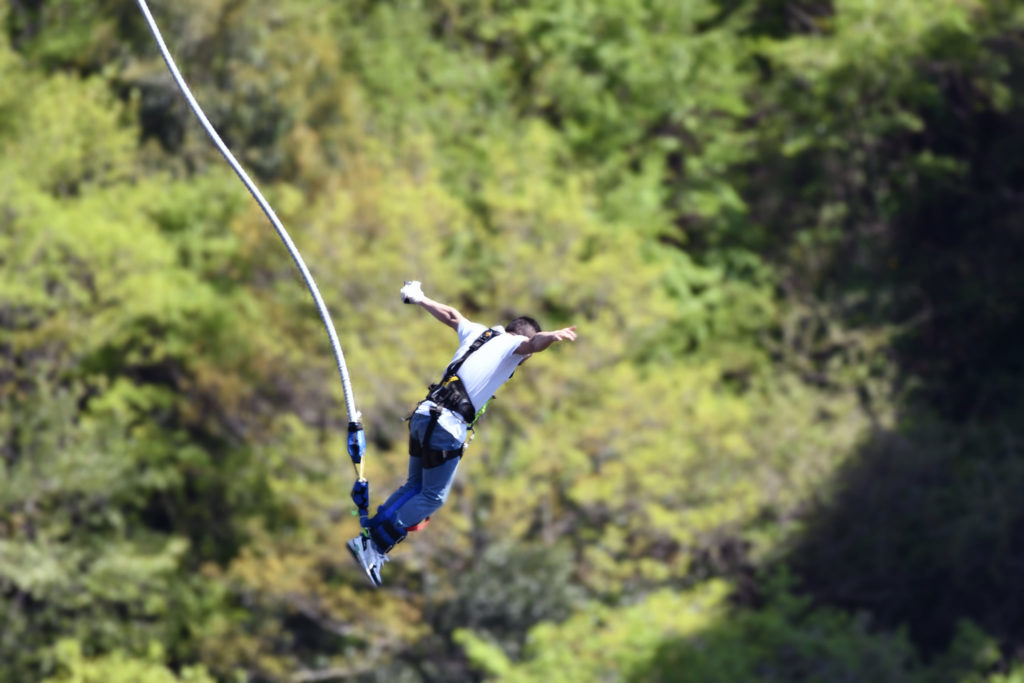 From Bangalore
Scuba Diving at Netrani Island, Murudeshwar
Scuba Diving lets you witness the beauty and life of the ocean. Imagine swimming between coral reefs witnessing an otherworldly beauty! Netrani Island has a rich marine life, crystal waters and colourful marine life, all of which make it a great spot for engaging in this adventurous activity.
Also known as the pigeon island, Netrani Island is located off the coast of Karnataka. This heart-shaped island is one of the best places for scuba diving in India.
Distance from Bangalore: 489 km
How to get there: Murudeshwar is an 8-hour drive from Bangalore. You can also take a train from Bangalore to Murudeshwar railway station which takes around 11 hours. Netrani Island is 19 km away from Murudeshwar, which is an hour's boat ride.
Best time to visit: The best time to arrive is between November and May.
Note: Kids below 5 years are not allowed for this activity.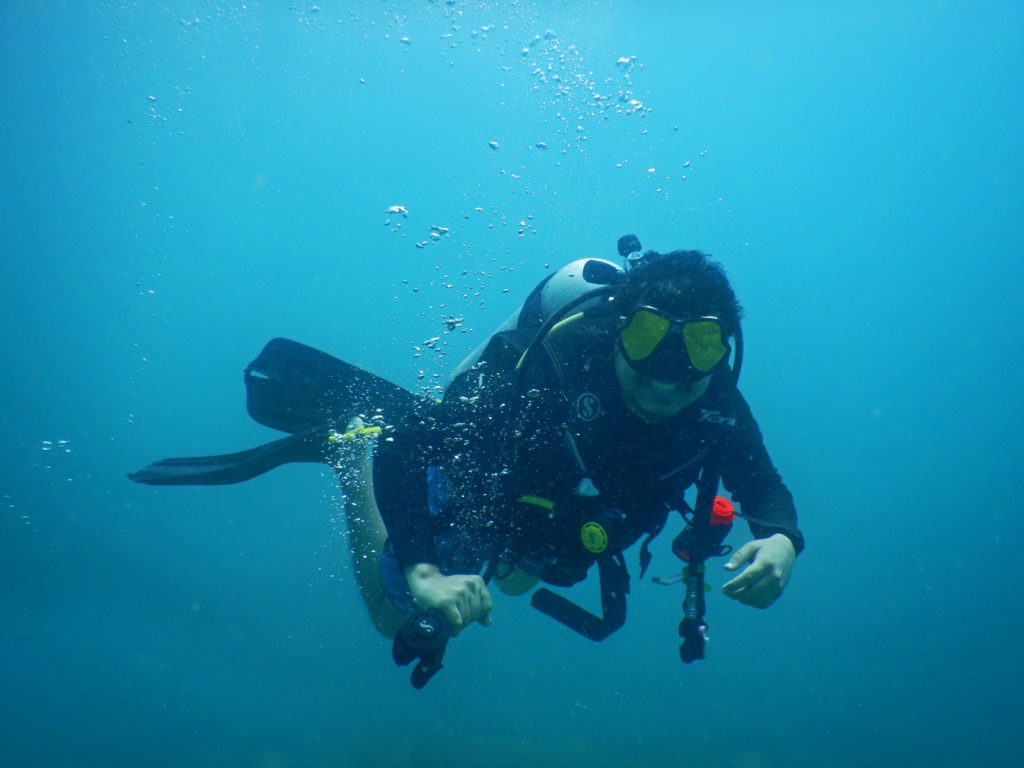 Must Read : The Best Way To Holiday In Karnataka | 2021 Travel Guide
From Kolkata
River rafting at Teesta River, Melli
Teesta River with its greenery is the best choice for river rafting. If you are up for some thrilling, serious water sports then you should visit the Teesta River, famous for its rafting. It is a once in a lifetime experience. The challenging river gives an experience that you will never forget!
Teesta River rises in the Himalayas and flows through Sikkim and West Bengal from where it enters the Bay of Bengal. For non-swimmers and first-timers there are four routes:
Melli to 29th Mile (1.5 hours)
Melli to Kalijhora (3 hours)
Melli to Rayang (2 hours)
29th Mile to Kalijhora (2.5 hours)
Distance from Kolkata: 639.5 km
How to get there: You can opt to go by road which will take 17 hours. Or take a train from Kolkata to New Jalpaiguri Junction, from where it is a 2 and half hour journey by car to Melli.
Best time to visit: The best time to raft is during the winter months from December to March. Avoid going in the monsoons as the water gets rough.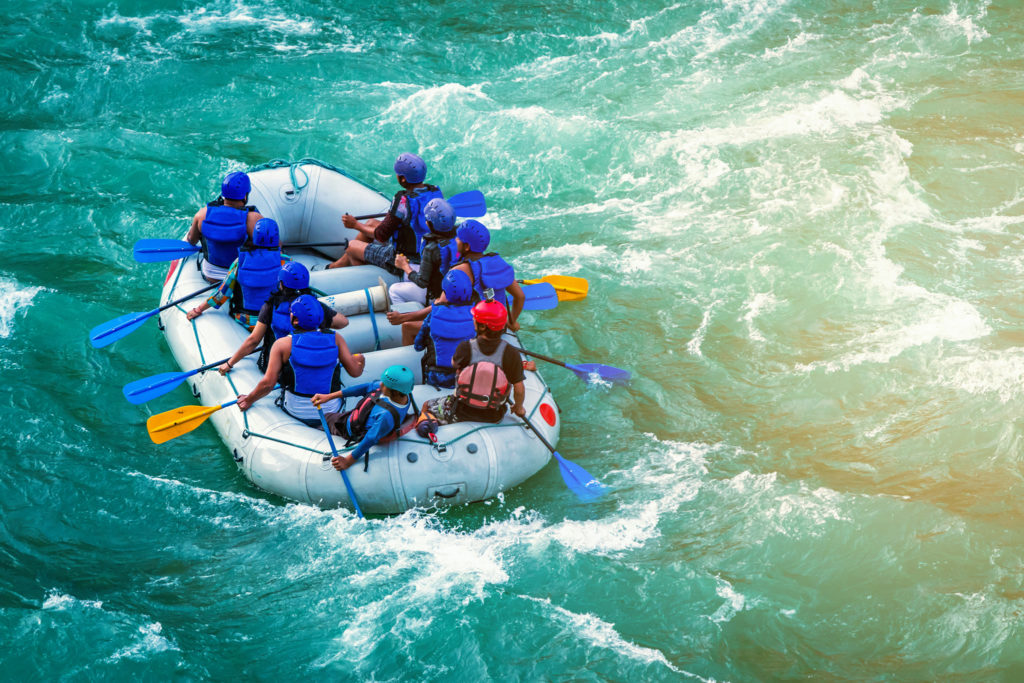 From Mumbai
Paragliding at Kamshet, Maharashtra
Although humans could never actually grow wings how to fly, they did invent paragliding. Paragliding is a very fun, adrenaline rushing, recreational sport that any adventure junkie must have on their bucket list. You can now glide over lush valleys and plains over this weekend. This activity is good for beginners as well.
Kamshet is located between the hills of Lonavala and Khandala. It is among the top spots to engage in paragliding. Some of the paragliding spots here are Shinde Wadi Hills, Tower Cliff, Shelar and Kondeshwar Cliff.
Distance from Mumbai: 110 km
How to get there: Catch a train from Mumbai to Lonavala, from there take a suburban train to Kamshet. Alternatively you can take a direct bus to Kamshet from Mumbai. The journey usually takes around 2 hours.
Best time to visit: October to May is the best time to go paragliding.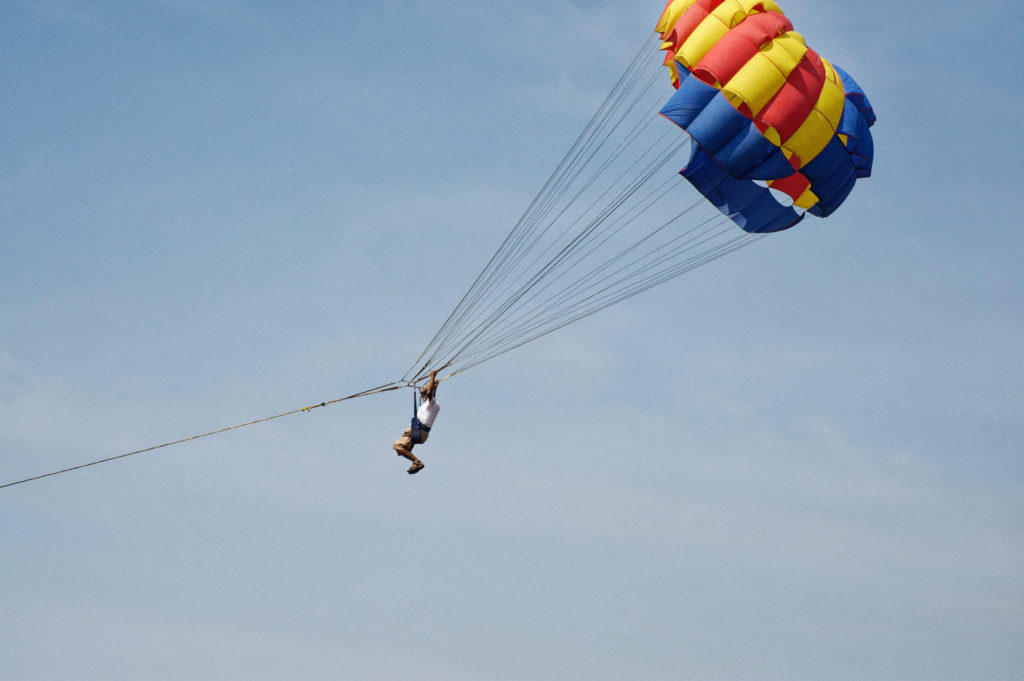 For latest travel news and updates, food and drink journeys, restaurant features, and more, like us on Facebook or follow us on Instagram. Read more on Travel and Food Network
TFN Recommended Weekend Getaways
2021 Weekend Getaways | For Beach Lovers