The debonair city hums round the clock, from morning coffee to late night tango
Visitors to Buenos Aires the capital of Argentina ( a country famous for soccer, steak and tango dancing) will invariably fall in love with the city and want to stay forever.
What To See:
It is surprisingly easy to slip into daily life in Buenos Aires because the city doesn't revolve around its attractions. Tick off the obvious—the pink-walled Casa Rosada (allegedly painted with cow's blood), where the president of Argentina resides; renowned Recoleta Cemetery, with its trove of elaborate tombs—and let the rest of the city reveal itself as you explore it at your leisure.
Wake up late and skip any hotel breakfast for a cafecito (espresso) or mate tea (South American caffeine-rich infused drink) and some medialunas—Argentine croissants—at a sidewalk café. Then set out for a stroll through the city's highly contrasting neighbourhoods. Grand avenues and ornate town houses from the early 1900s mark classy Recoleta. Explore the National Museum of Fine Arts, catch a horse race at the Palermo Hippodrome and save time to take a stroll along Palermo Woods' Rose Garden Walk (Paseo del Rosedal). The hippest part of town, stylish Palermo Viejo, centres around a low-rise quarter of cobbled streets. Then there is bohemian-feeling San Telmo, one of the birthplaces of tango and Buenos Aires's oldest residential quarter.
What To Eat:
Buenos Aires's food scene is essentially divided into two camps. In one you'll find time-warp cafés and no-frills parrillas (steakhouses), most of which serve up the same dishes: steak of varying cuts, potato fries, slightly overcooked pasta, juicy empanadas, and simple salads. To enjoy a classic parrilla experience, head to the neighbourhood of Palermo, and Don Julio, its shelves, walls, and counters decorated with bottles of wine. Another fine option: white-tablecloth Cantina Don Carlos, in La Boca next to the Bombonera stadium (take a taxi if travelling at night). Arrive hungry—servings are abundante. Vegetarian? You still should stop in a parrilla, if only for the atmosphere. Then head to Buenos Aires Verde, a specialist in organic, raw, meat-free cuisine.
The second, more modernist camp celebrates the city's cutting-edge food scene, headed by chefs who earned their stripes in leading European restaurants. Dante Liporace, of the acclaimed Tarquino, uses tricks he learned at Catalonia's pioneering El Bulli to create dishes such as a deconstructed provolone pizza. Hernán Gipponi Restaurante, headed by the eponymous chef, welcomes adventurous palates to its "one table" communal dinners for tasting menus that may include slow-cooked egg with creamed corn. If you've never tried Japanese/Peruvian fusion food, Osaka is a must, especially for fish lovers.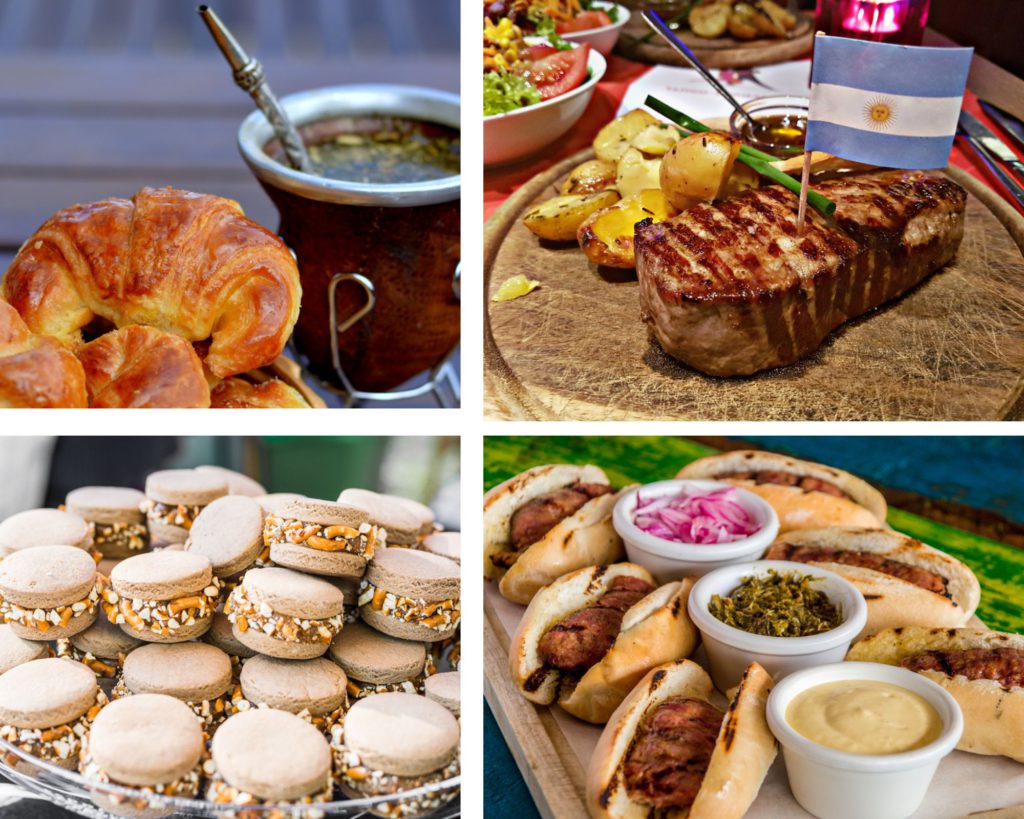 Casual dining restaurants, including many parrillas, don't take reservations, but they are recommended for upmarket places from 9 p.m. on.
Nightlife
Buenos Aires lives to party. Nights here can be long and raucous, but Porteños know how to pace themselves, which is why top venues still jump at dawn. These nocturnal habits aren't only for clubbers. When the clock strikes midnight, you'll spot older diners mulling dessert options and young children running around full of pep. As for discos, they only wind down in the predawn hours.
To keep up, visitors may need to sneak in a nap. Bars often don't get revving until midnight, and nightclubs typically fill only after 2 a.m. A good starting point is a show by drumming troupe La Bomba de Tiempo, hosted on Mondays at the cavernous Ciudad Cultural Konex, an "alternative" performance space. For tango music, it is El Boliche de Roberto, known for its tango crooners. Dancers, especially beginners, should check out La Catedral, which offers informal tango lessons.
When you're warmed up, taxi over to Palermo; most of the city's nightlife is concentrated in the area. Kick things off with a Cynar julep at Rey de Copas, an eclectically stylish lounge bar, then see where the night takes you. Ten years ago, a handful of bars dominated the scene. Now new cocktail joints seem to open every week, some with deliberately hidden entrances: Access to Floreria Atlantico first funnels you through a florist-cum-record shop.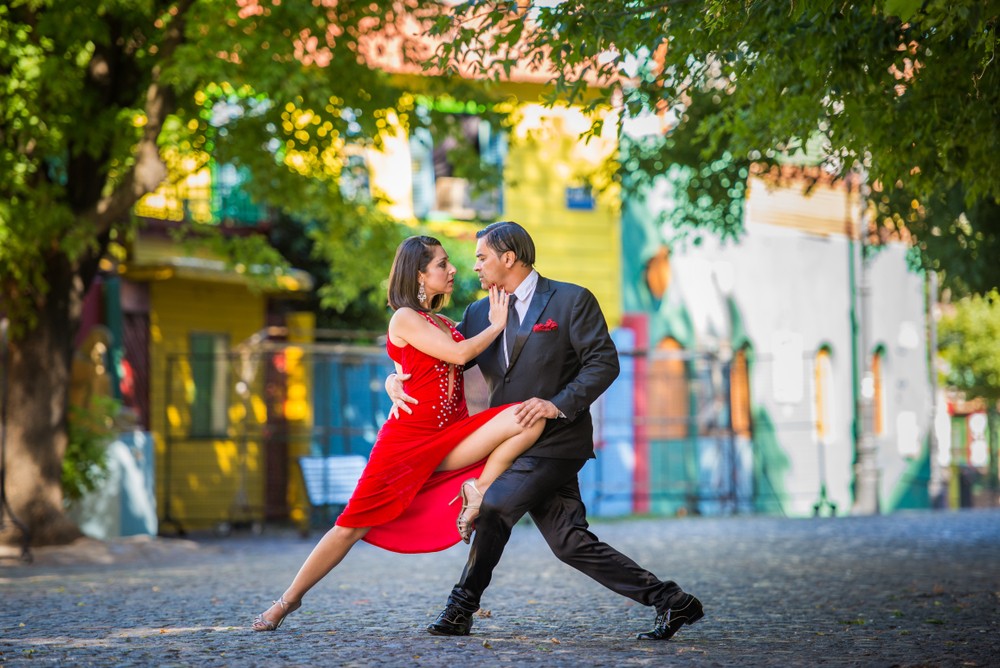 Shopping
Fashion and the arts have long been valued in Argentina's capital. Local designers earned the city even more global acclaim with the launch in 2001 of BAFWeek, or Buenos Aires Fashion Week. The largest concentration of boutiques resides in Palermo. Two subdivisions here, nicknamed Soho and Hollywood, have grown into labyrinths of stores interspersed with bars, cafés, clubs, and heladerías (ice cream parlours).
Downtown lures shoppers with brash, pricey Calle Florida, a pedestrianised avenue lined with exclusive shops, but much more fun are the city's markets, or ferias, full of vendors selling interesting artefacts and quirky souvenirs. The most famous may be the Feria de San Telmo, held on Sundays, which attracts more than 250 vendors dealing in antiques and other wares. Also held on weekends are markets on Plaza Francia, in Recoleta, and Plaza Serrano, in Palermo; at both you can find artworks, photos (many of La Boca's brightly painted metal houses), hand-stitched leather bags, and signs written in fileteado, the traditional flowery writing associated with tango.
Just to the west of Palermo lies a treasure-filled indoor furniture market, Mercado de las Pulgas, for those who love the rustic/chic trend. It's about leather along Murillo Street, in the Villa Crespo district. Keen on a pair of tango shoes? Try Comme Il Faut, on Arenales Street, or browse the calles of Abasto, south of downtown. (While you're there, visit the Carlos Gardel Museum, dedicated to the dapper tango legend who died young in a 1935 plane crash.) For handbags, wallets, gloves, and more, check out Humawaca. Need gifts? Head to Calma Chicha, a one-stop shop with everything from cowhide rugs to submarino glasses, used for hot chocolate the Argentine way, by immersing a thick baton of chocolate into a glass of warm milk.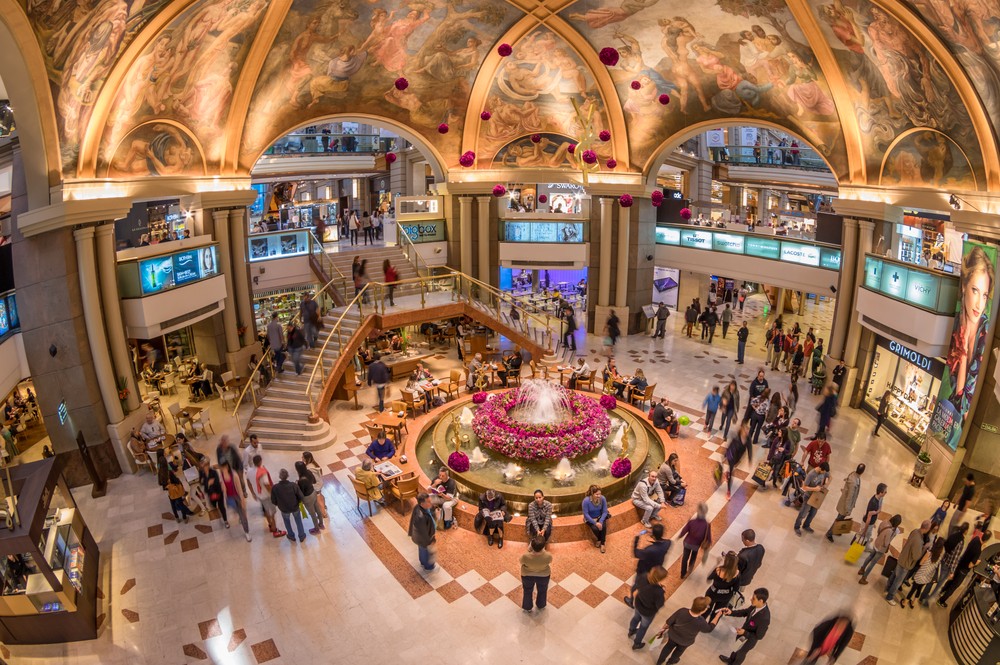 TOP 5 LOCAL TIPS
1. Walk the streets of the Villa Crespo district, with its 19th-century buildings, for a glimpse into Palermo's past.
2. Buy a Guia T bus guide from a newspaper kiosk, and ask a local how to use it.
3. Bus Number 152 takes in key sites, including the Casa Rosada and colourful La Boca quarter.
4. Use American dollars for better deals, but don't carry large sums on the street.
5. Check out the 180° view of Buenos Aires from the Sky Bar at the Hotel Pulitzer; it's open to non-guests.
How to Get There
American Airlines, Delta, Lufhansa, Swiss Air and United all have on-stop flights to Argentina from major Indian metro cities.
For latest travel news and updates, food and drink journeys, restaurant features, and more, like us on Facebook or follow us on Instagram. Read more on Travel and Food Network
Trending on TFN
The 23 Best Places To Go In 2023
Explore Utah's Mighty 5® and What Lies in Between