With flourishing green spaces, well-preserved historical landmarks and cutting-edge technology, Singapore has the best of all worlds. I've been lucky enough to travel to Singapore multiple times for business. But somehow, I never had the luxury of spending quality time exploring all the different things that this cosmopolitan city has to offer. So, in 2018, when another business trip to Singapore came up, I decided to extend my stay for 3 days to just wander off on my own and to view Singapore though 'beginner's eyes,' because whether you're a nature lover, a thrill seeker or a party animal, Singapore has something for you.
You know you're going to have fabulous time as soon as you land at Singapore's Changi Airport – a world class destination in itself. A host of options including, a butterfly garden, a canopy walk, art installations, surround you and you are only at the airport yet.
DAY 1
In Singapore the commute can be really expensive specially if you are travelling by cabs. So, it's extremely important to book a hotel at the city centre or wherever you plan to spend most of your time. My recommendations would be to stay either at Orchard Road (a shopper's paradise), or at the Marina Bay area (home to some of Singapore's biggest landmarks like the Marina Bay Sands, the Merlion Statue, and Gardens by the Bay), or the Quay area (perfect for those who want plenty of options for dining and late-night partying).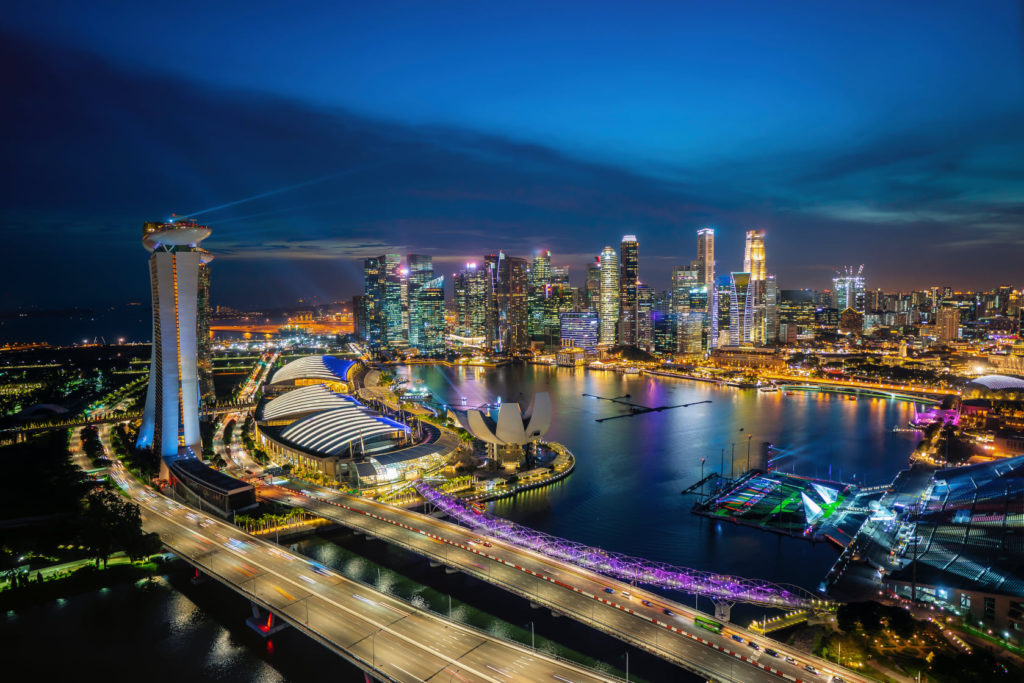 On the first evening, I set out to explore the city known for its vibrant gastronomical and social scene. First up for us is Singapore's Civic District that is full of world-class galleries and museums. Here, I indulged in a museum hop visiting the National Museum of Singapore, the Singapore Art Museum and National Gallery Singapore back to back.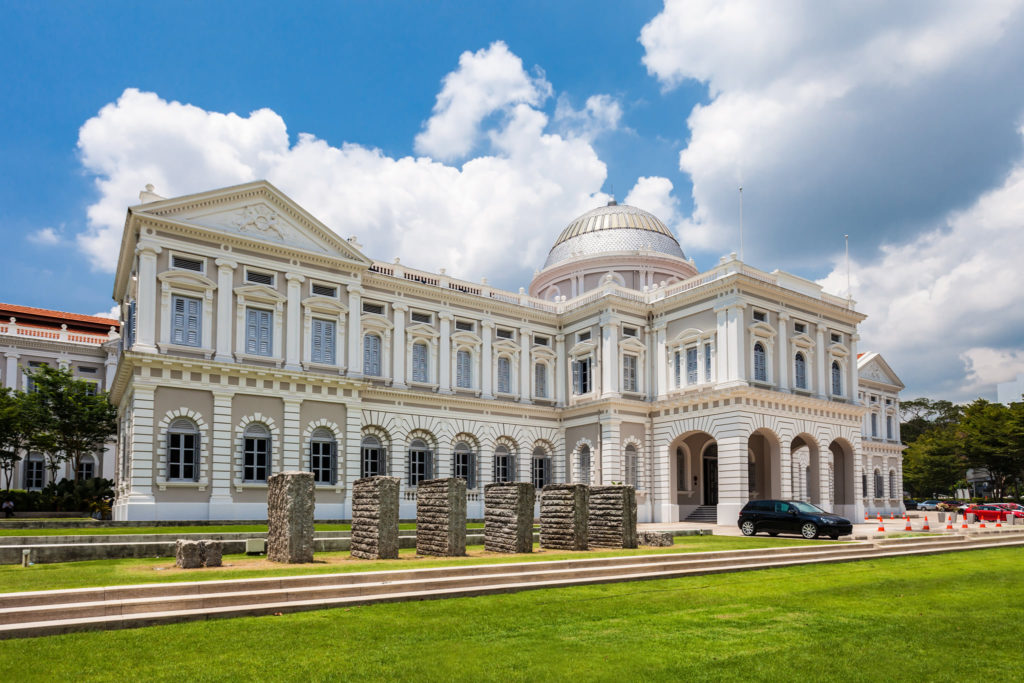 After ogling over world renowned artists like Yayoi Kusama and Martin Creed, I decide to have dinner with a family friend at Singapore's best seafood joint Jumbo Seafood famous for their Chilli crabs. The succulent, juicy crab meat is coated in an addictive sauce that's sweet and nutty with the right amount of chilli.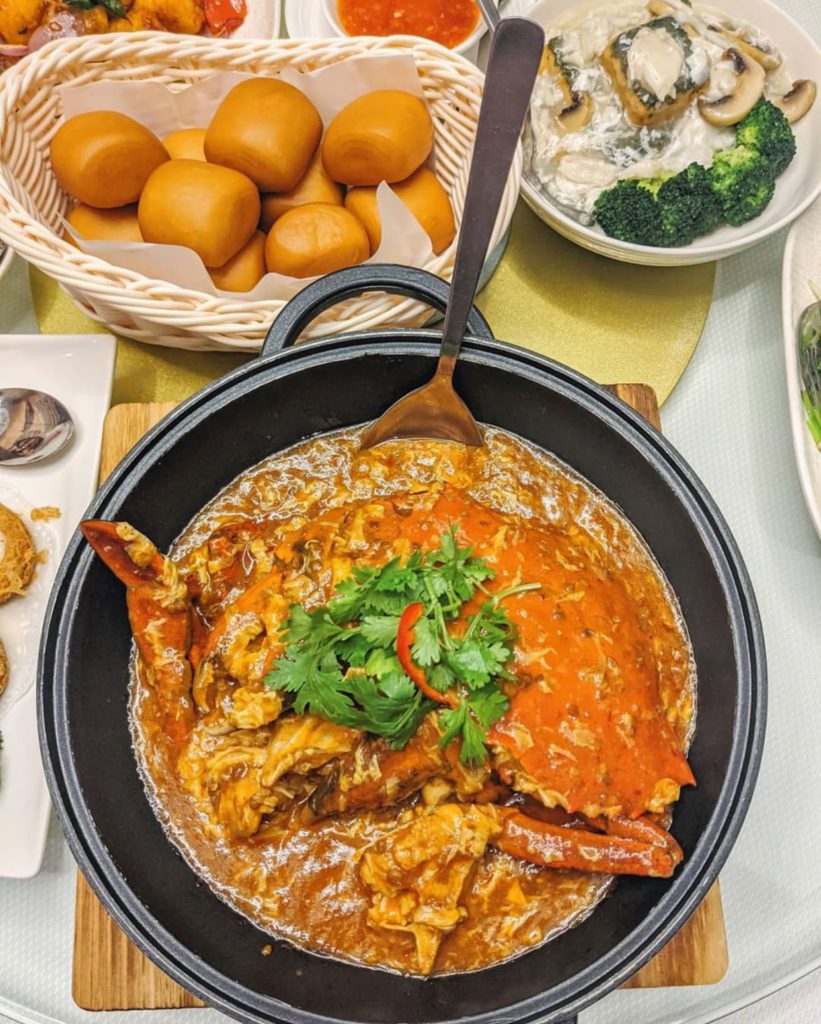 The night is still young and after the stellar meal, I decide to head to Clark quay – a five-minute walk from Jumbo seafood and an entertainment centre with a myriad of bars, tourist shops, microbreweries, restaurants, and nightclubs lining the river on both sides, as well as the smaller side streets. The choices here are unlimited, but I just wanted a couple to drinks to unwind, so I pick Harry's Boat Quay – may be also because they were playing Jazz.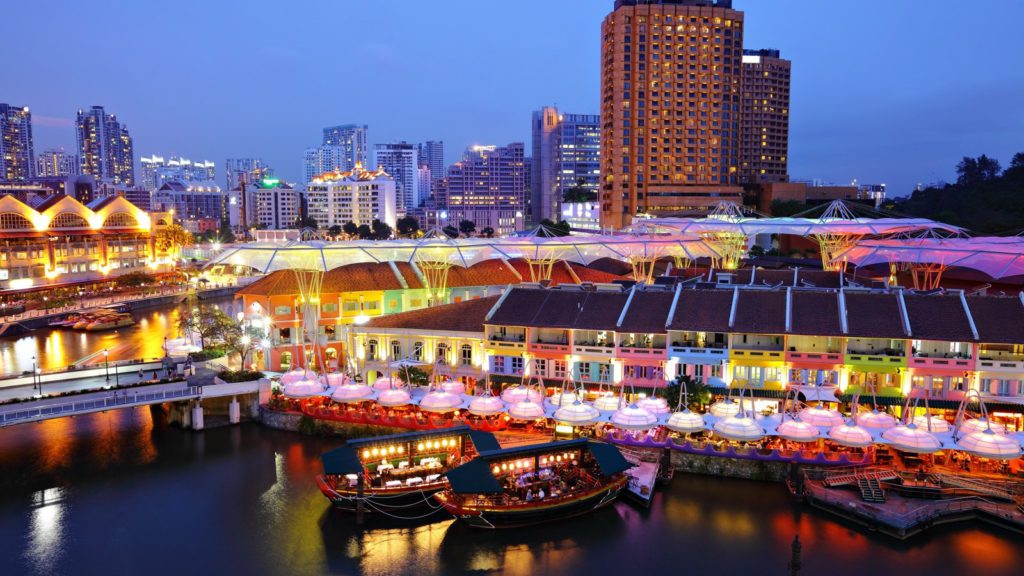 DAY 2:
I start the next day early to catch breath-taking views at the living library of the planet's plant life at Gardens by the Bay, it has buds and shoots from every continent except Antarctica. One of the two conservatories, the Cloud Forest, boasts a 35m-tall manmade mountain and waterfall. A good way to get the most of the gardens is to visit the conservatories around 4pm, grab an early dinner at the Satay by the Bay food court or the other eateries, and watch the Supertrees glow in a sound and light show at 7.45p.m. and 8.45p.m.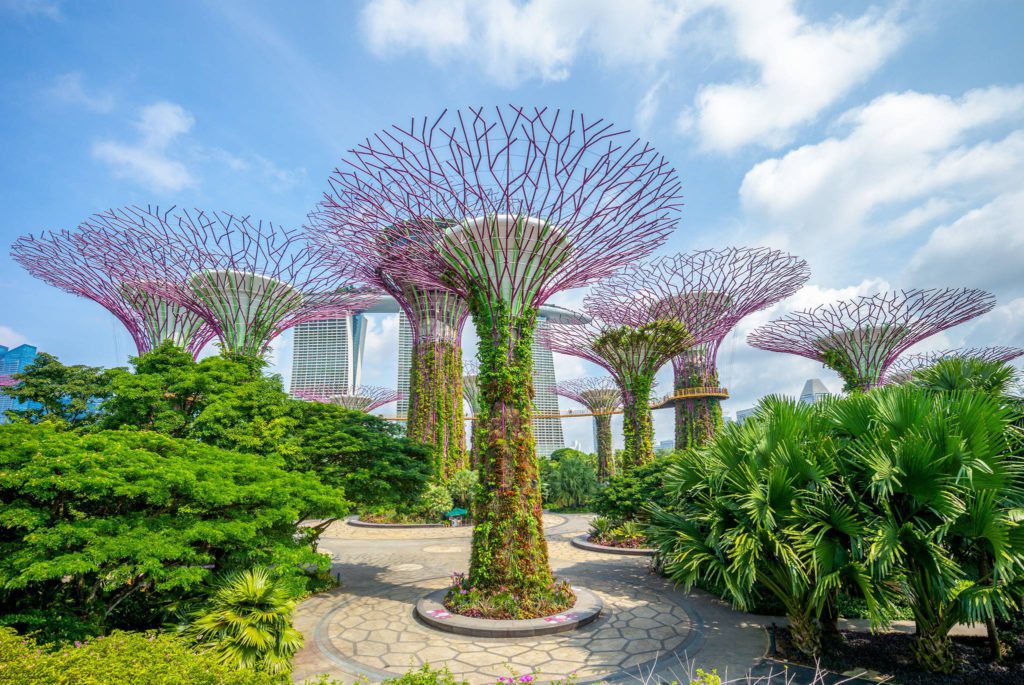 My next stop is Altitude Bar at 1 Raffles Place for a lunch reservation with a friend. Known for being the highest al fresco bar on the planet, my friend and I are blown away by the restaurant's 360º panoramic view of Singapore's city centre as soon as we enter. We gorge on the 5-course gastronomique meal laid out by the courteous staff, enjoying every morsel to the fullest. Post lunch we stop by Raffles Hotel to marvel at the hotel's lavish colonial-inspired architecture while sipping an ice-cold authentic Singapore Sling at the Long Bar before immersing ourselves back into the thick of city life on Orchard Road with rows of high-end malls for some retail therapy. If you're a shopaholic, you won't be disappointed by the choices offered by Singapore's undisputed shopping paradise. Our dinner table is perched 71 floors above the city at Bar Rouge Swissotel, a 'not to be missed spot' on my itinerary. The place lives up to its hype and we are greeted by the golden lights of Singapore's spectacular Marina Bay skyline, as we sip wine recommended by our server and fill ourselves with appetizers crafted to perfection.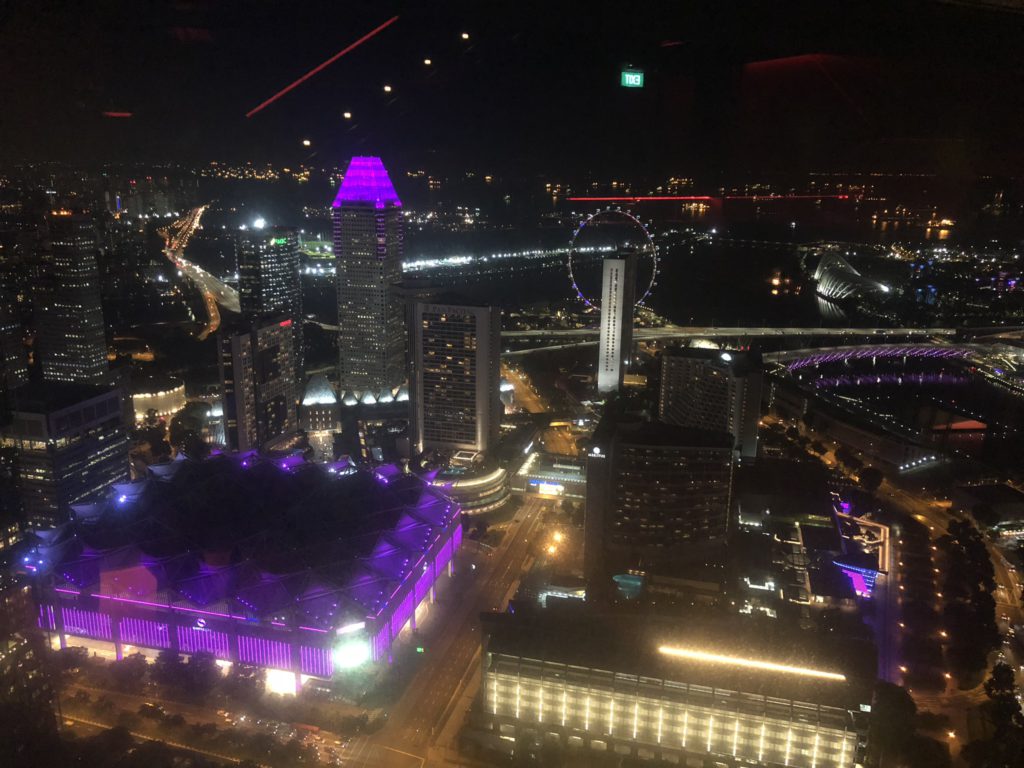 DAY 3 and 4:
If this was my first visit to Singapore, I would have definitely done the usual Sentosa, Universal studios, and then hopped over for dinner at Singapore's largest street-hawker centre with 260 stalls under one roof- Chinatown Food Complex, also a place to devour one of the world's cheapest Michelin-Star meals at Liao Fan's Hong Kong Soya Chicken Rice & Noodles.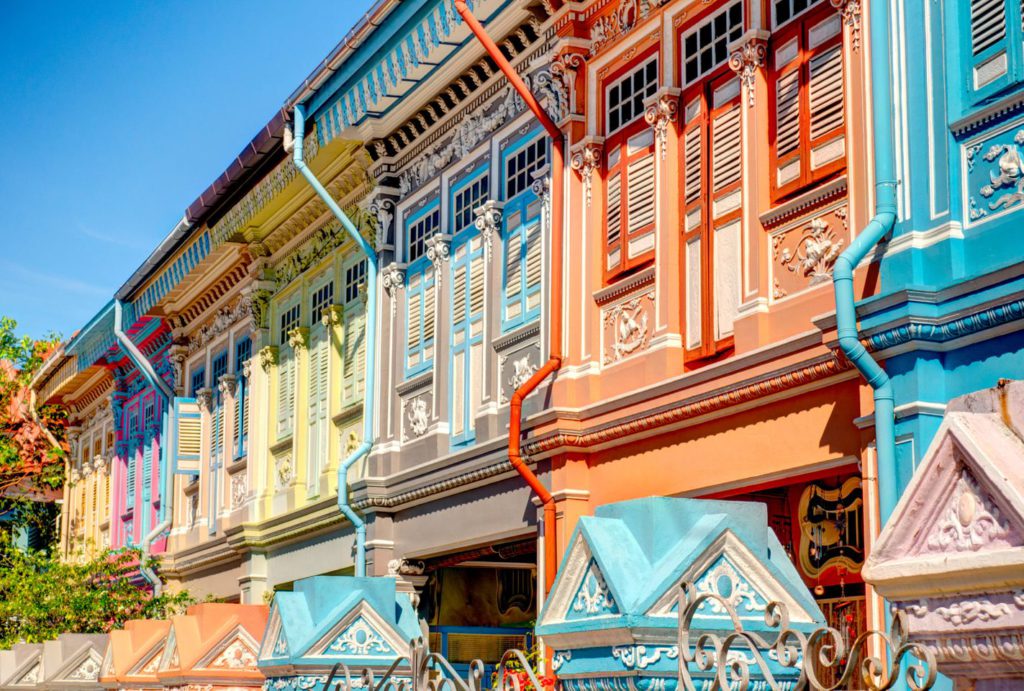 But because I had already experienced these on earlier trips, after getting a taste of the swanky side of Singapore, I vow to spend the next two days discovering the city's art and culture taking heritage walks, trying out world-renowned street food, frolic around from hip cafes to local stalls at Chinatown, slowing down by spending a couple of hours at Books Actually – an independent bookstore located in Singapore or spending half a day at the truly wondrous S.E.A. Aquarium and the Maritime Experiential Museum and in between pampering myself with delicious food, visiting the nearby malls to fill my bags with soaps and souvenirs.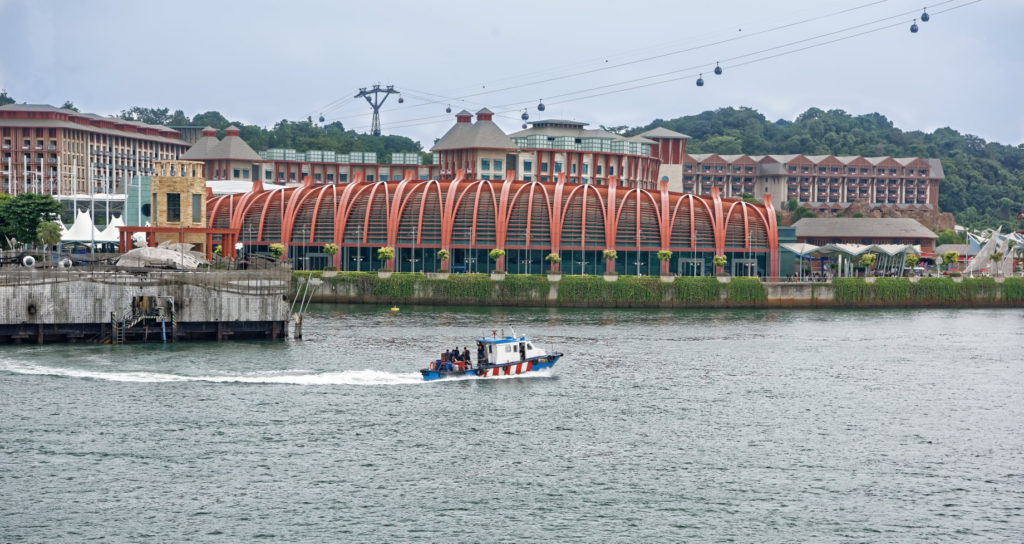 This is what I love the most about Singapore – no matter what your taste or preferences are – there is a myriad mix of options for you to choose from. So here are some of the must see and must eat experiences that you should not miss if this is your first visit to the lion city.
Must See:
Nature, Beyond Gardens by The Bay
1. Singapore Botanic Gardens
There's a lot to love about the Singapore Botanic Gardens, the country's first UNESCO heritage site, founded in 1859 as a British colonial tropical garden and is a serenely beautiful way to catch a sunrise and sunset. The profusion of outdoor themed gardens lined and wooden boardwalks (try the Rainforest Walk) are great for reading a book, people-watching, or clicking instagrammable photos of the country's national flower, the Singapore orchid.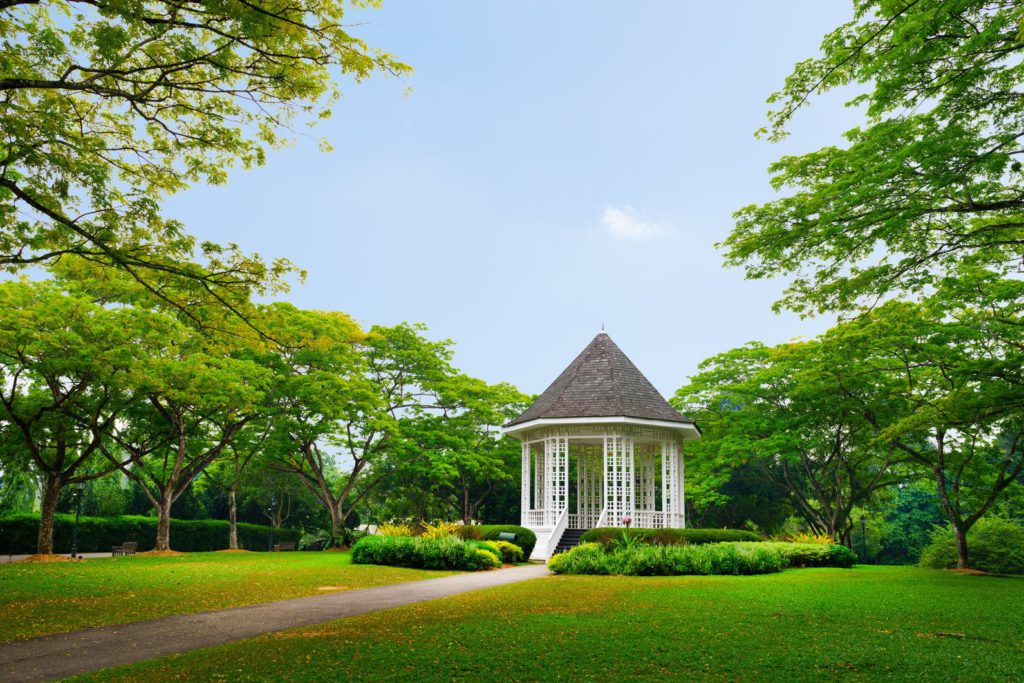 2. Singapore Zoo and Night Safari: The natural habitats of the Singapore Zoo are well-maintained. Visitors at the zoo, can take the tram or stroll around to admire its residents, including tree kangaroos, sun bears, and orangutans. Alongside the zoo is the gated park River Safari, where manatees and pandas are on view. The Night Safari, adjacent to the zoo, is where one can explore the walking trails, spotting slow loris, elusive golden cats, hog badgers, and porcupines in glass-panelled and open enclosures. Here guests will be greeted by over 2,500 resident animals from over 130 species – including Pandas and some indigenous to the region, such as the endangered Asian elephant, Malayan tapir and Malayan tiger.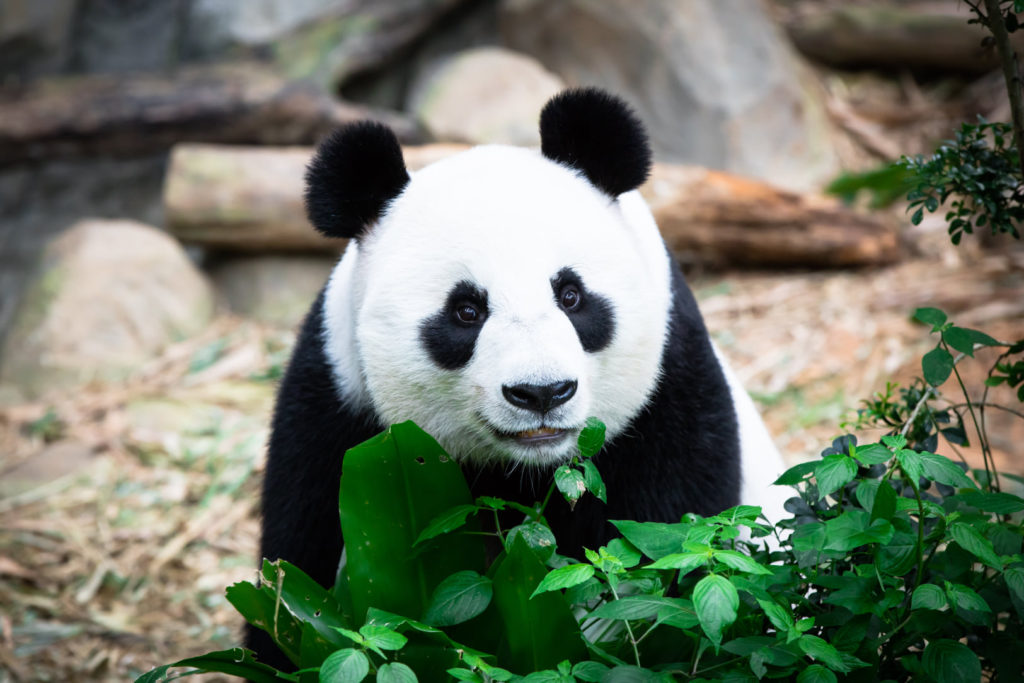 Adventure:
1. Sentosa
Sentosa is a one-stop destination for anyone seeking unique experiences and adventures, no matter what your age, interest or passion. From aquatic adventures to seeing your favorite movie characters come alive, Asia's premier lifestyle destination combines world-class hospitality and luxury with eclectic adventures from across space and time. Sentosa is now flush with beach bars and resorts, Madame Tussauds (with a quirky enacted history show of Singapore), adventure sports like indoor skydiving and the Universal Studios theme park, the S.E.A Aquarium, and The Maritime Experiential Museum.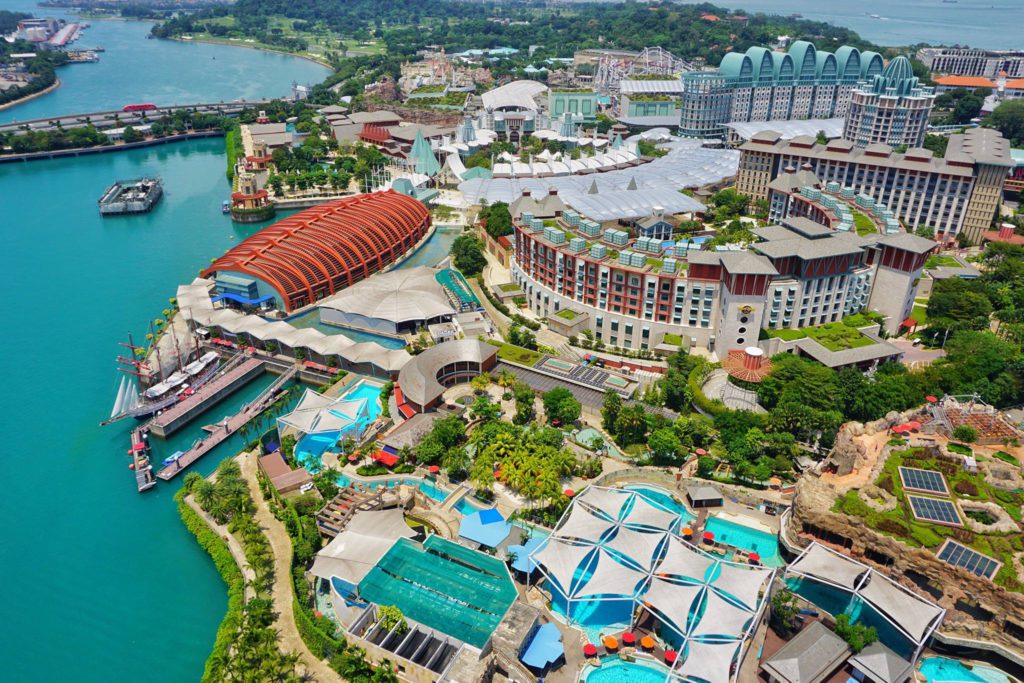 2. Adventure Cove Waterpark: For some aquatic adventures, don't forget to check out this attraction which is Southeast Asia's only aquatic park integrated with marine life. It is a treat for water babies who want to spend a day frolicking in the water, experiencing thrilling slides, swimming in the wave pool or floating down Adventure River. Not to mention the numerous food and beverage offerings scattered across the park for when you want to take a break from the adventuring!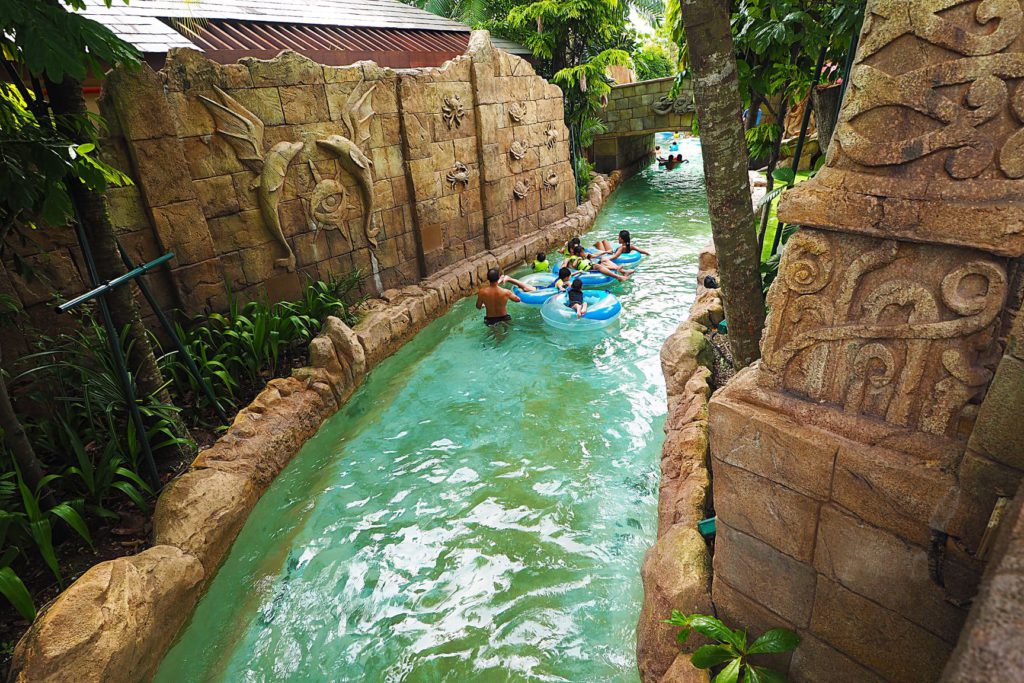 Must Eats:
1. Hainanese Chicken Rice: In Singapore, chicken rice has become something of an unofficial national dish. Following the Hainanese tradition, the chicken is boiled and then immersed in cold water to smoothen the skin and gelatinize the oil. It is served with rice cooked in chicken broth and seasoned with garlic, sesame, and chicken oil. Where to Eat: Wee Nam Kee Chicken Rice in central Singapore.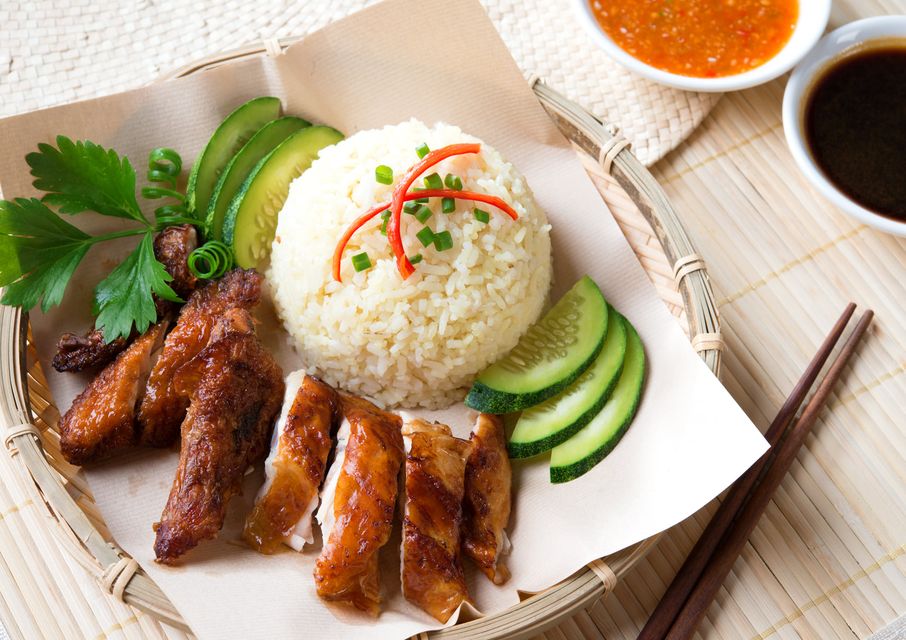 2. Laksa: Characterized by its rich and spicy broth, this comforting noodle soup is one of the classic dishes found in many Southeast Asian countries including Singapore. Where to eat : Sungei Road Laksa.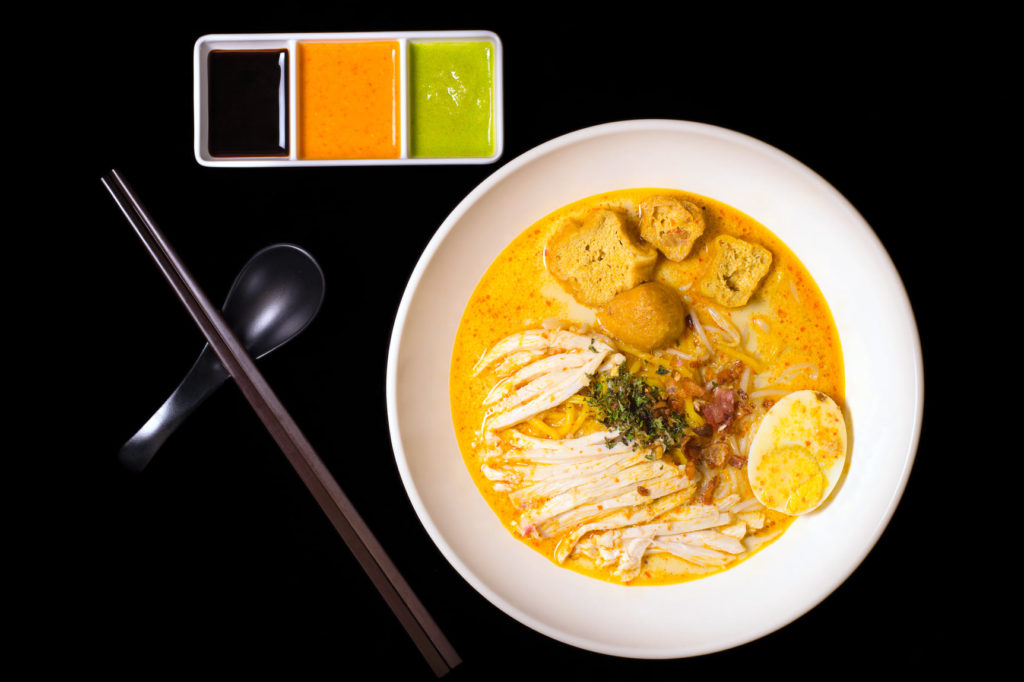 3. Sambal Stingray: This Singaporean and Malaysian classic dish couples grilled stingray and spicy sambal paste—the chili pepper-based sauce, then grilled and served on a banana leaf. Where to Eat: Star Yong Kwang Seafood or Lau Pa Sat food court.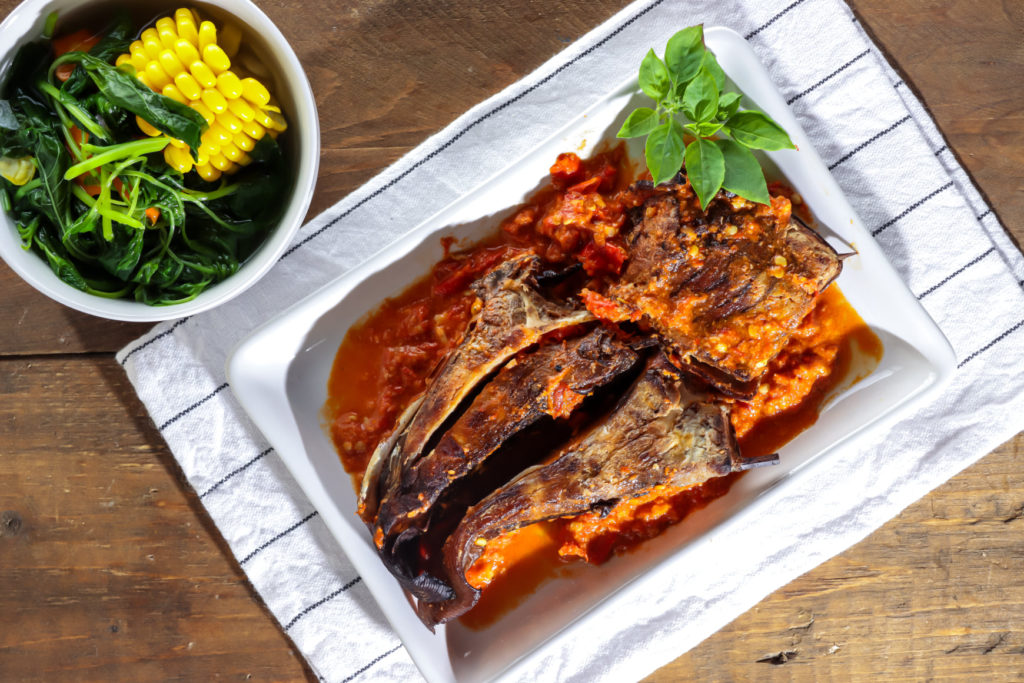 4. Dim Sum
The comfort food – balls of goodness that Singaporeans just can't get enough of. Where to Eat: Din Tai Fun – a Taiwanese Michelin starred restaurant chain known for their xiao long bao (juicy pork dumplings), truffle dumplings, steamed buns, and unagi (eel). The place also serves the best vegetarian fare you can find in Singapore.

5. Kaya Toast
Kaya toast is a popular Singaporean breakfast consisting of two slices of toasted bread filled with kaya, a traditional spread made with sugar, eggs, coconut milk, and pandan flavoring. The dish is typically served with a slice of butter and two semi-boiled eggs on the side, paired with a cup of milk tea or hot coffee. Where to Eat: Ya Kun Kaya Toast – one of the richest history and most popular kaya toast chain in Singapore with more than 40 outlets across the country.
Travel Update : Please note that there could be travel restrictions for international travellers to Singapore because of the ongoing pandemic. Before travelling, please always check the latest government advice about COVID-19 travel restrictions in your destination.
For latest travel news and updates, food and drink journeys, restaurant features, and more, like us on Facebook or follow us on Instagram. Read more on Travel and Food Network
Trending Now : TFN 2021 Guides
A Week Along The Mesmerizing Amalfi Coast | Travel Guide 2021
48 Hours In Prague And 10 Tips To Make The Most Of It | 2021 Travel Guide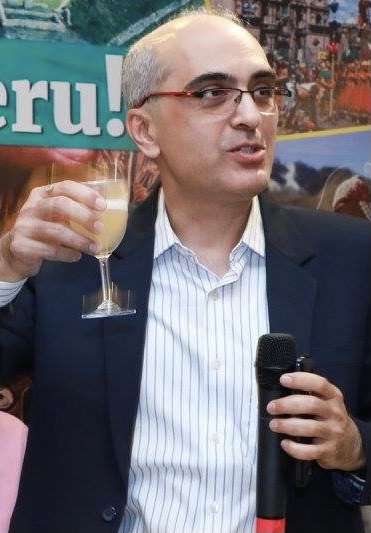 Sanjay has been navigating the stormy waters of the Indian media and entertainment industry for nearly 3 decades, and has worked with some of the leading Indian and international media brands in this time. His travels to various international destinations for work and leisure has led him to appreciate the connection between food and travel, and he likes to share his experiences through his articles on Travel and Food Network. He lives in Mumbai, but considers himself a global foodie-citizen.