Vettangudi Bird Sanctuary. Photo: Tamil Nadu Tourism
Tamil Nadu is a treasure trove of places that tell tales about its rich natural, cultural and spiritual heritage. Brimming with culture and glorious history, it is also home to many migratory birds. Recently counting around a million birds of about 80 species in the first-ever synchronized bird census in Tamil Nadu has revealed that the state's coastal wetlands support global populations of migratory birds, indeed a bird watcher's paradise and the perfect weekend gateway.
Vedanthangal Bird Sanctuary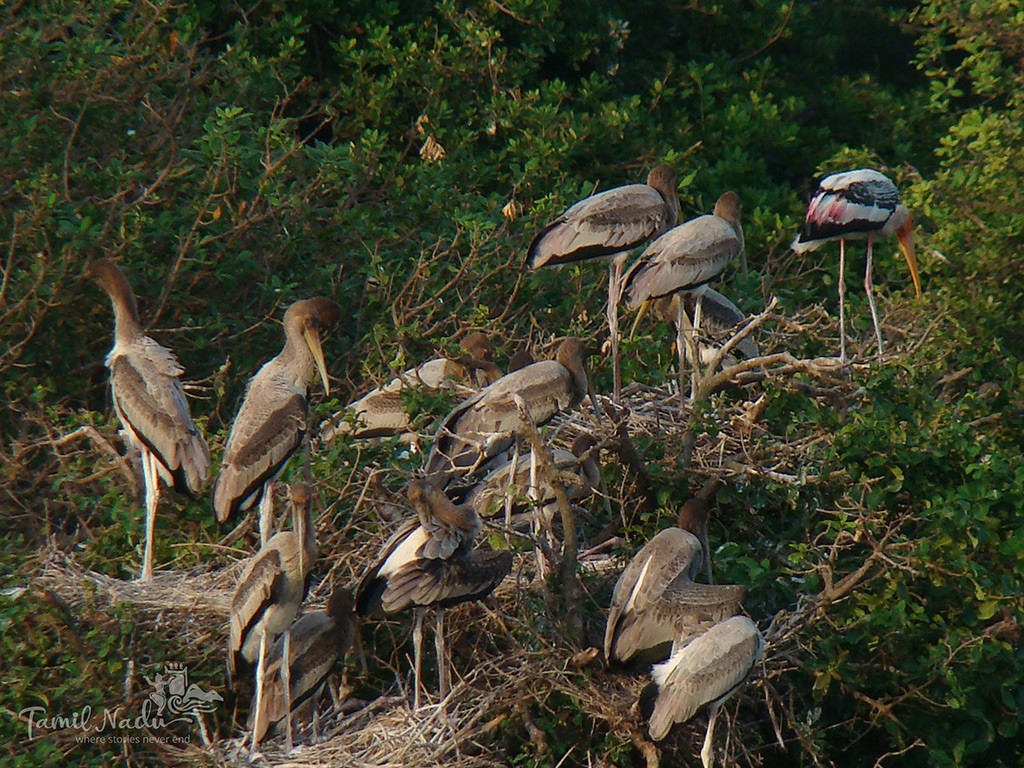 It is the oldest water bird sanctuary in the country, and has been a favorite hunting spot of the local landlords in the early 18th century. The sanctuary is home to migratory birds like Pintail, Garganey, Grey Wagtail, Blue-Winged Teal, Common Sandpiper, and many more. The best time to visit this paradise for bird lovers is between November and January. Watch out for Canadian Green-winged Teals, Australian Grey Pelicans, Siberian painted storks and the Indian spot-billed duck.
Vettangudi Bird Sanctuary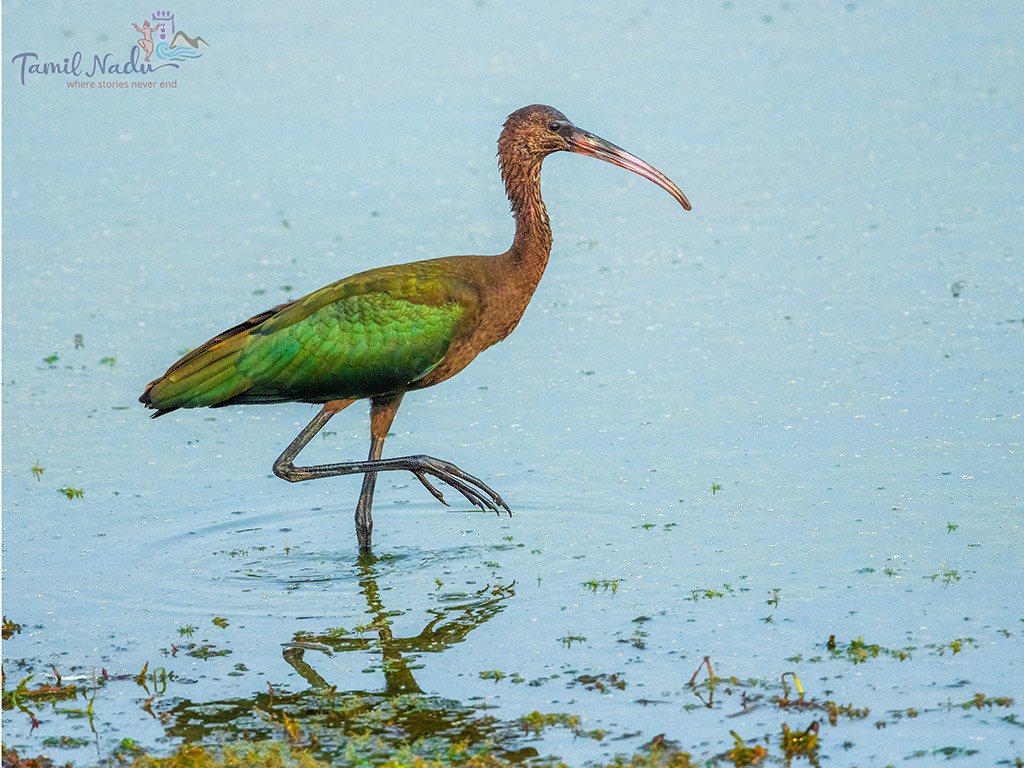 Vettangudi Bird Sanctuary is a natural breeding habitat for over 8000 winter migratory birds such as Open-billed Stork, White Ibis, Grey Herons, Night Herons, Darters, and Spoonbills sprawling across the small drainage basins and bird lovers can spot over 200 species of birds from Europe and North Asian countries. The best time to visit this place between November and February.
Pulicat Bird Sanctuary
The shallow lagoon is known for its diverse aquatic birds and is an important stopover on migration routes. It is reported to be the third most important wetland on the eastern coast of India for migratory shorebirds. While in winter the bird sanctuary becomes a home to over 15000 flamingos, it is during the monsoon season that you can spot large number of wetland birds like Grey Pelican, Painted Stork, Grey Heron, Sea Gulls, Ducks, Marbled Teals, Terns, Egrets, and Quails. The best time to visit is between October to March.
Viralimalai Peacock Sanctuary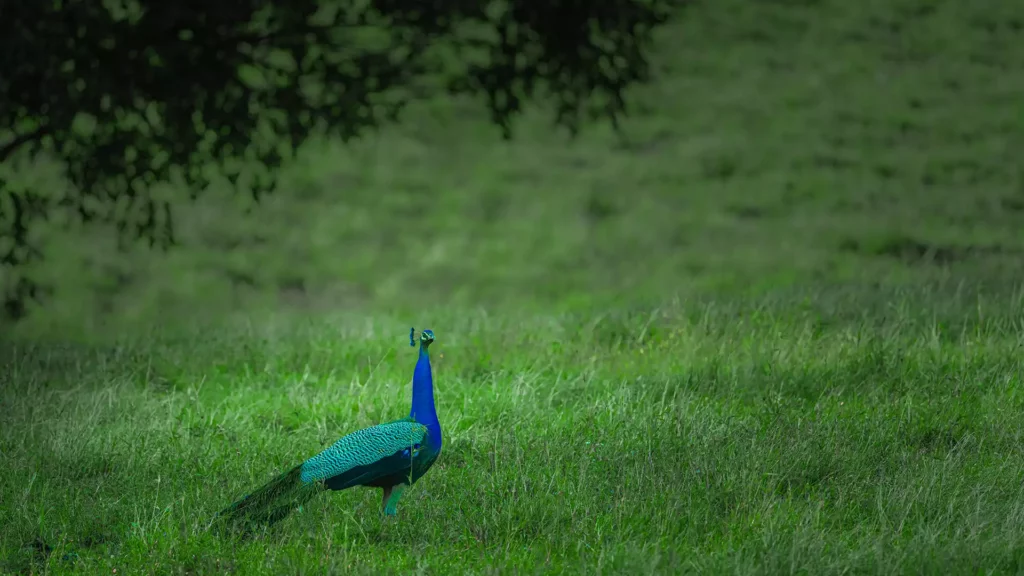 Viralimalai Peacock Sanctuary is one of the most visited sanctuaries in Tamil Nadu and is well known for being home to a number of species of peacocks from India and Southeast Asia including the Malayan peacock-pheasant, the green peafowl, the white peacock, and grey peacock-pheasant. The Palawan peacock pheasant or Tandikan, is the showstopper here with striking colors. This sanctuary is also adorned with greenish meadows dotted with evergreen trees, undulating forests, and history. The best time to enjoy the bewitching sight is between October and April.
Vaduvoor Bird Sanctuary
Located in the Thiruvarur district, bird migration at Vaduvoor Bird Sanctuary is a seasonal phenomenon that is celebrated with the arrival of numerous foreign birds from Europe and North America. Water birds like the White Ibis, Painted stork, Grey Pelican, Pintails, Cormorants, Teals, Herons, Spoonbills and Darters are regularly spotted here during the peak season. The best time to visit is during the months of November and December.
To know more visit Tamil Nadu Tourism's official website.
In Partnership with Tamil Nadu Tourism
For the latest travel news and updates, food and drink journeys, restaurant features, and more, like us on Facebook or follow us on Instagram. Read more on Travel and Food Network
Related Coverage
In Photos | 5 Incredible UNESCO Heritage Sights to Visit in Tamil Nadu
10 Must-Visit Waterfalls in Tamil Nadu