A drive across the Golden Gate Bridge, a view of The Painted Ladies (a row of Victorian homes) a picnic in Alamo Square Park, a ride on the iconic cable cars, all from the opening scenes of one of the most popular late 1980s television show "Full House" and the 2016 sequel and Netflix original "Fuller House" – those places are some of the popular landmarks for those who grew up watching the beloved family sitcom. "Full House" not only provided a fun escape from reality as the Tanner family hugged out their problems on air – Friday nights between 1987 and 1995, but also set me on a quest to explore everything that my dream city had to offer.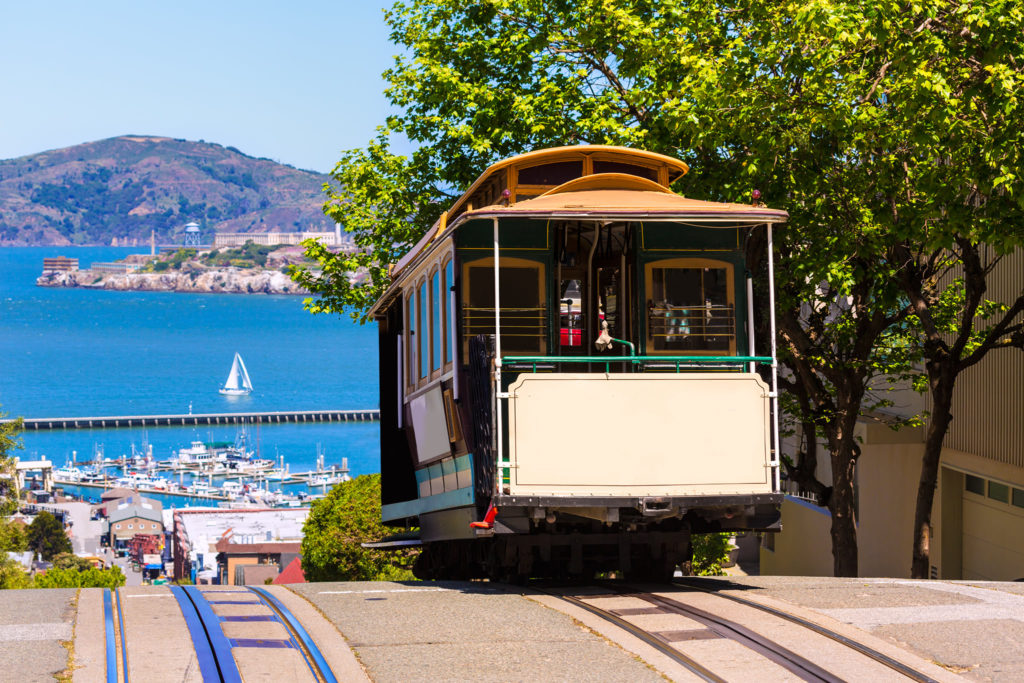 I always travel with my headphones on, and a travel partner once asked me – Does the medley of a beautiful place and an appropriate song actually influence the memories you bring back? From the time I landed in San Francisco International Airport and throughout my course of stay in SF, "Everywhere You Look," the "Full House" theme song performed by Jesse Frederick, was the soundtrack that played on repeat in my head and on my phone, because I'd discovered that playlists can double as maps, the music colours your experience, the lyrics provide the depth of the city and eventual memory of the place and in this story – San Francisco – the stunning, multicultural, innovative and charming city located in Northern California.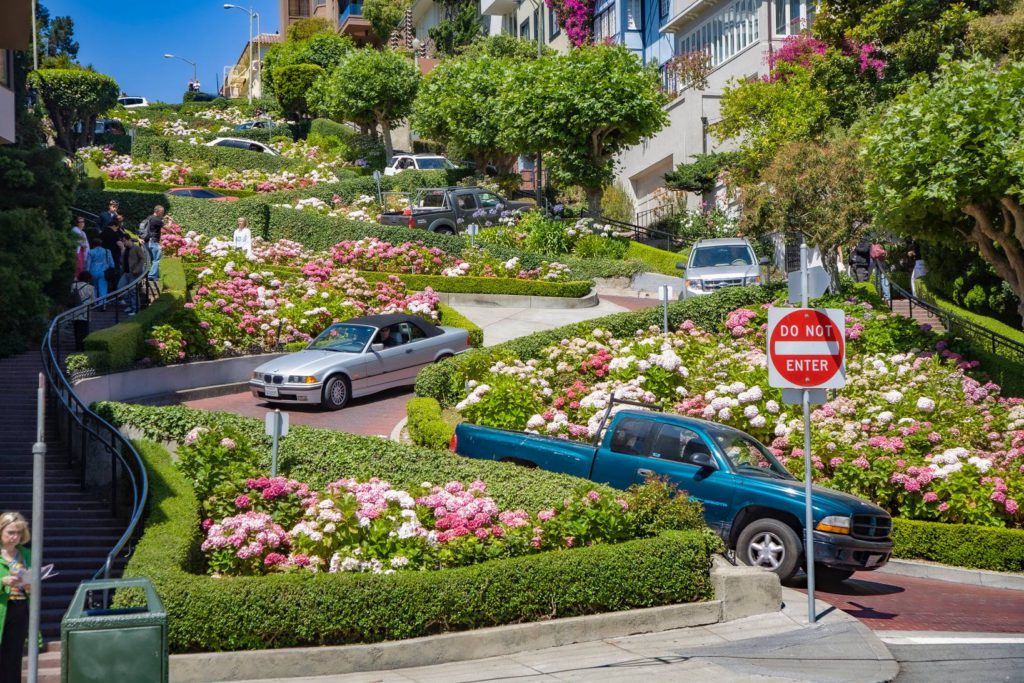 San Francisco is the cultural, commercial and financial center of the state. Known among tourists for its cool summers, misty evenings, steep rolling hills, enigmatic fog, mix of architectures, beautiful landmarks, endless panoramas of ocean and green hills. From the first days of the Gold Rush, to becoming a home for the Silicon Valley billionaires, hosting world-class museums and cultural institutions, and dotted with some of the best restaurants, cafes, shops and galleries sprinkled throughout the city is what makes San Francisco the most beautiful city in the United States, thereby offering a unique backdrop for a novel, movie, or television set.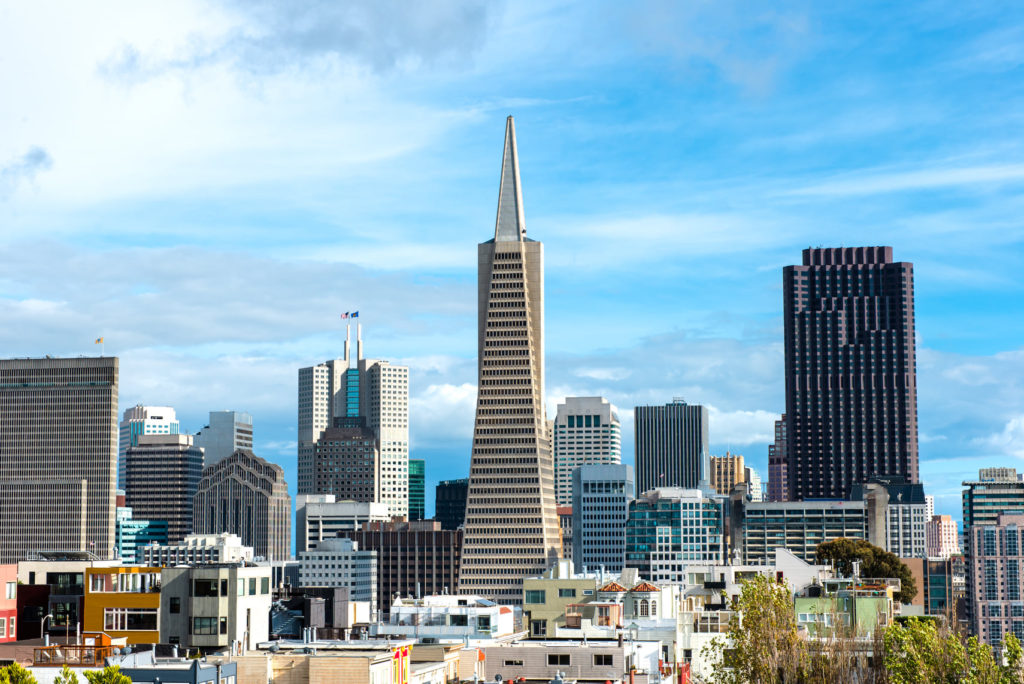 Here is my guide for you on visiting San Francisco in 2021.
Top Places To Visit: A Sightseeing Guide
Golden Gate Bridge: Covering the width of the Bay, the Bridge offers breath-taking views. It is the most iconic landmark of San Francisco. It was opened in 1937 and was chosen by the American Civil Society of Engineers as one of the seven wonders of the modern world. This suspension bridge is held by a cable and stretches across two towers which provide support to the structure. The walkways on either side of the bridge are accessible to bikers or pedestrians, so you can walk or pedal across this magnificent structure on a peaceful morning.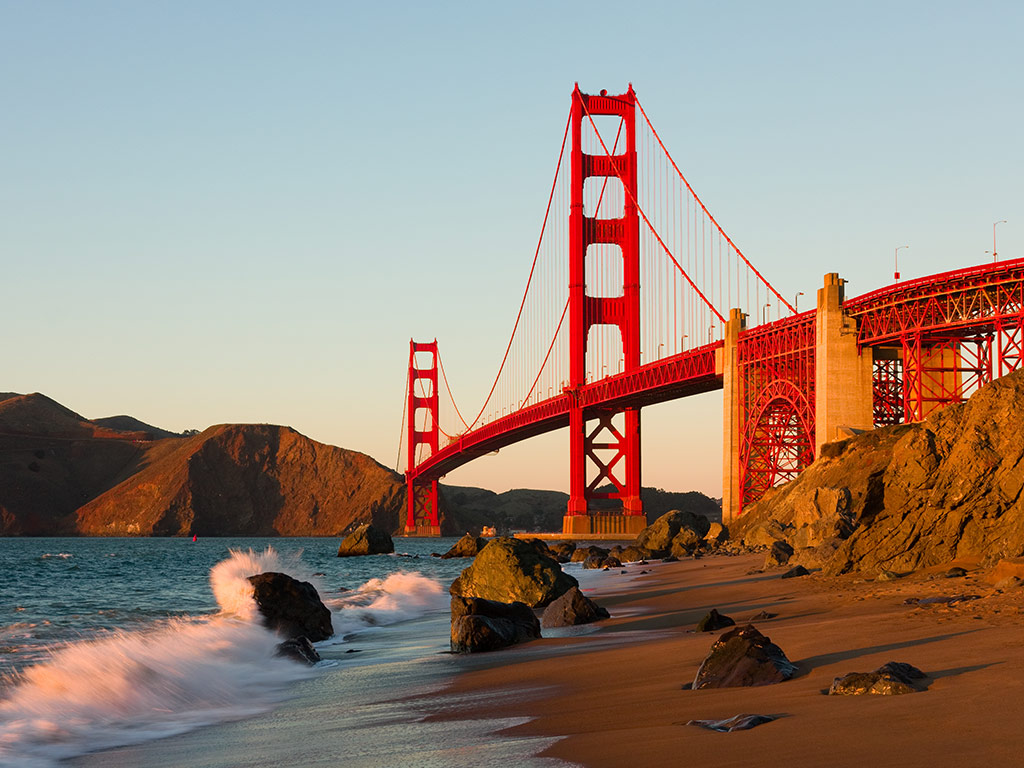 Alcatraz Island: The Island once served as prison for the worst criminals during the 1930s to 1940s and today it is a major attraction for tourists. It has been featured in several movies ever since it ceased to be a prison. The island is planted with several different types of roses and geraniums. It is also home to many species of birds and animals.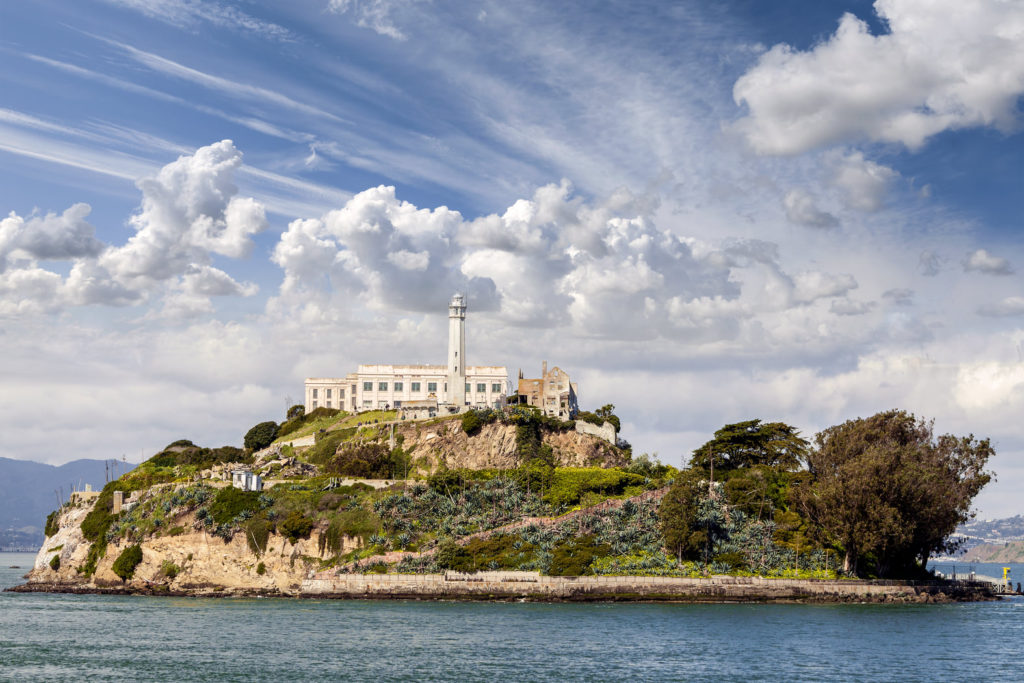 Fisherman's Wharf: A popular neighbourhood in San Francisco, it is a vibrant place with many well-known places. The place is full of seafood restaurants, museums and also souvenir shops. Two out of the three cable cars in San Francisco are connected to this area. My favourite is Pier 39, the marina at Fisherman's Wharf dotted with shops, restaurants, street performers, and where you can spot sea lions camping out on the docks.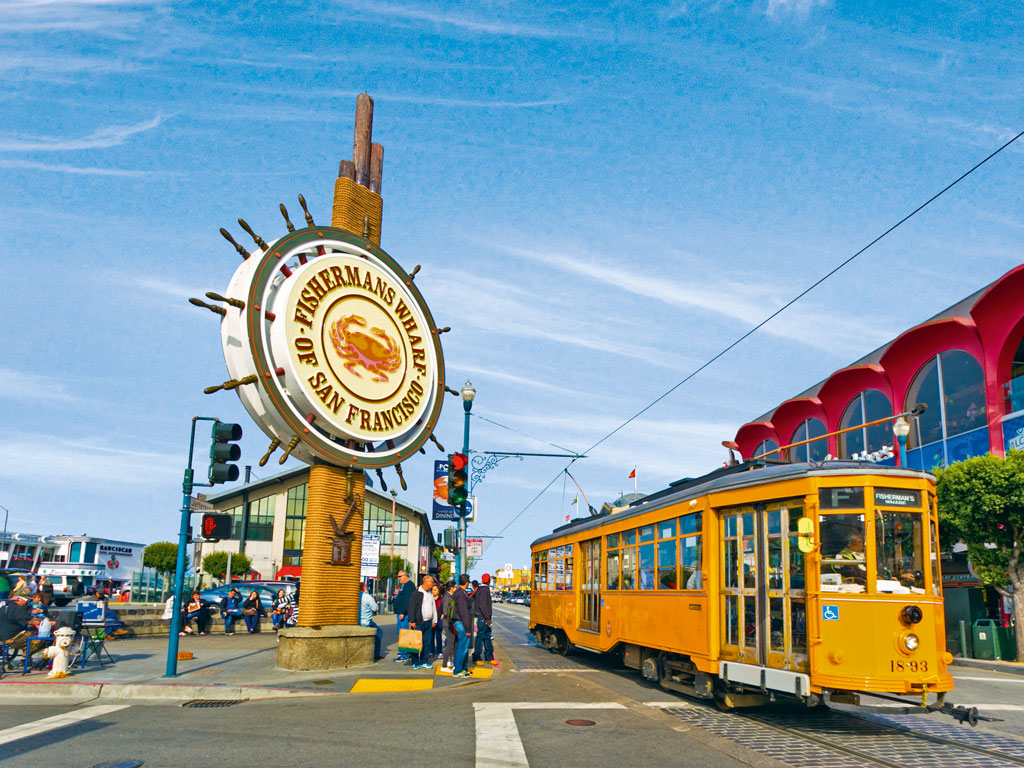 Golden Gate Park: This colossal park is spread over an area of more than 1000 acres. It has everything from bonsai and redwoods to free music. It has many attractions like the Stow Lake, Japanese Tea Garden, Conservatory of Flowers and de Young Museum of Fine Arts.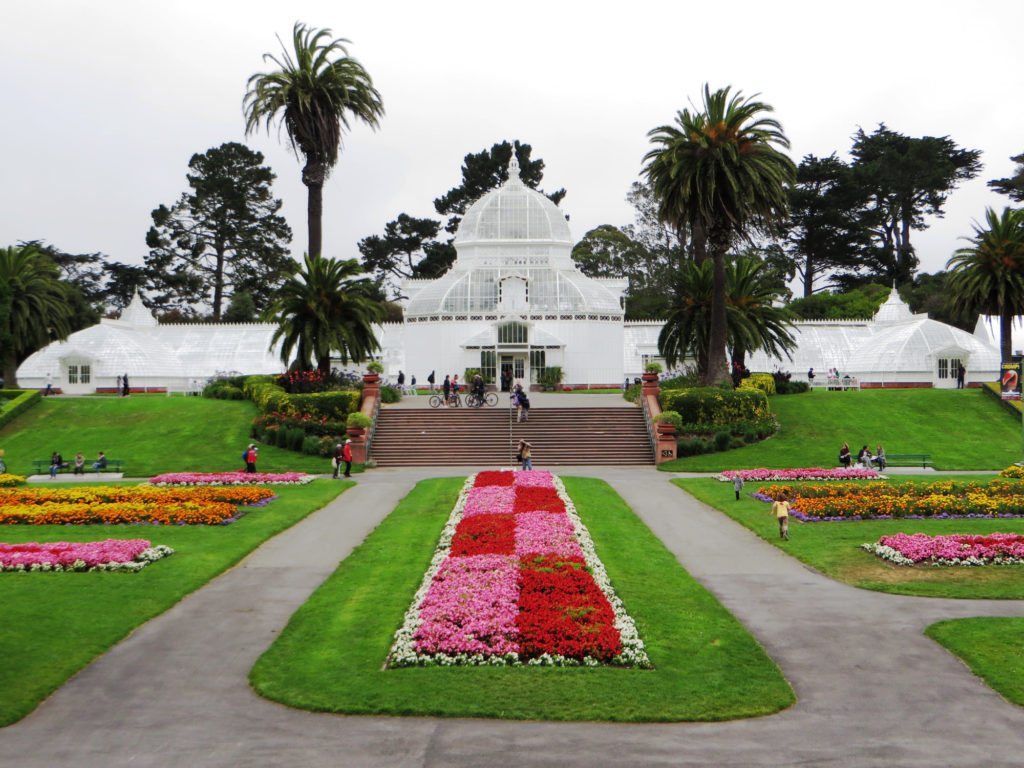 Twin Peaks: The twin peaks are the highest points in SF with an altitude of 925 feet. The pair of mountains named Eureka and Noe offer a stunning view of the city. During the June Pride Month, a giant pink triangle is displayed across the eastern hillside.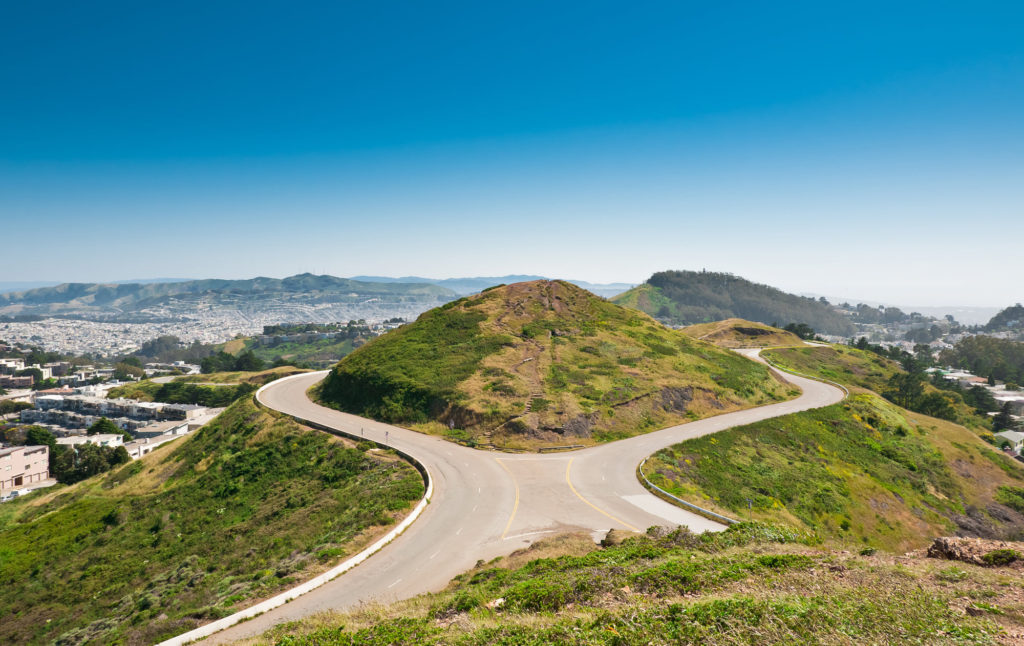 Cable Car Museum: Other than riding the famous cable cars of SF, you can inspect those cables closely here. It is a functioning cable-car powerhouse/barn. The museum displays the development of cable cars from 1873. It also has a collection of various devices that have been used in cable cars over the years like cables and tracks and also has many historic photographs.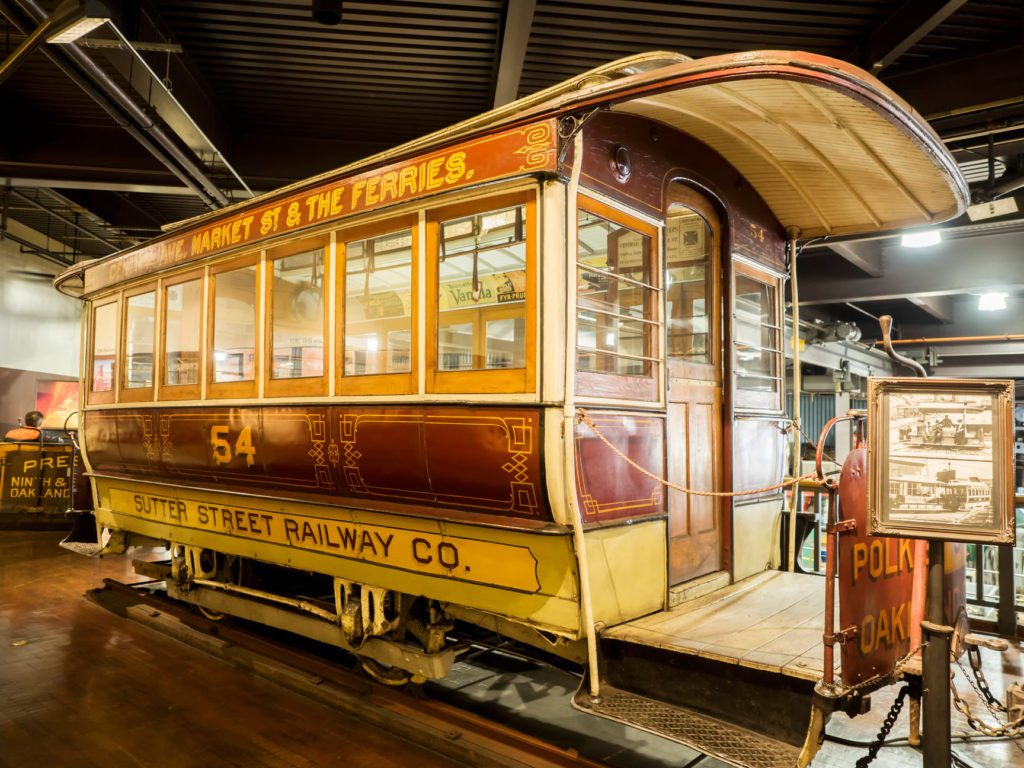 Legion of Honour: This marble-clad replica of the Paris Légion d'Honneur, is a monumental tribute to Californians killed during World War 1. It is located in Lincoln Park and is built on an elevated land which offers a stunning view of the Golden Gate Bridge and the city.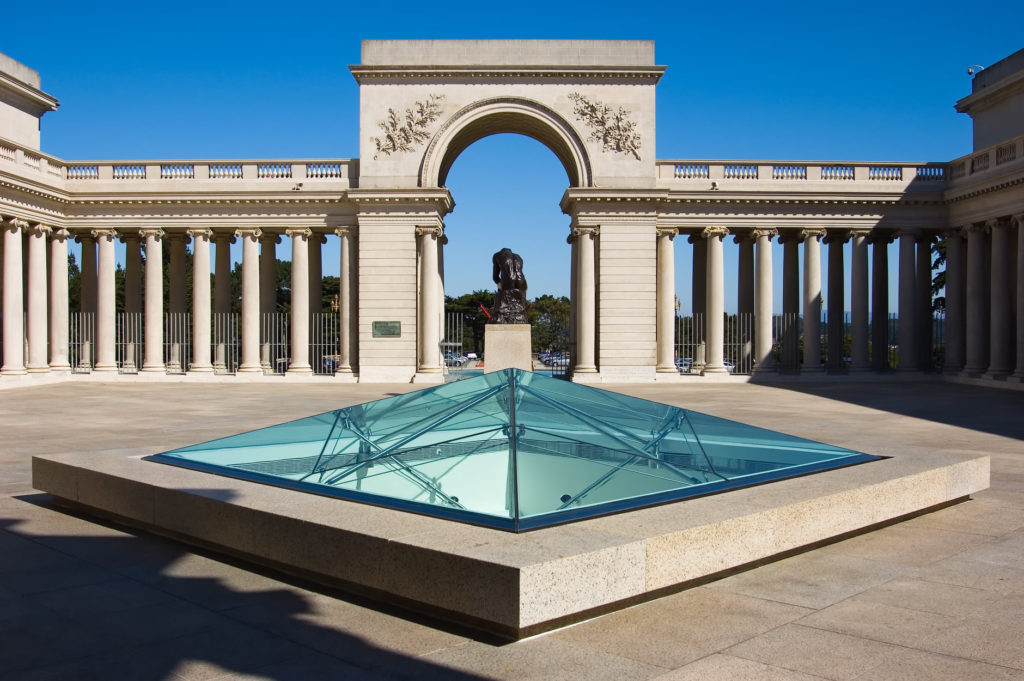 Walt Disney Family Museum: This interactive museum tells the story of one of the most famous icons of the world: Walt Disney. Aimed mostly at adults, it educates you in the life and legacy of the legendary man. The galleries are engaging and captivating and display his comics, writings and many other artefacts of the Disney World.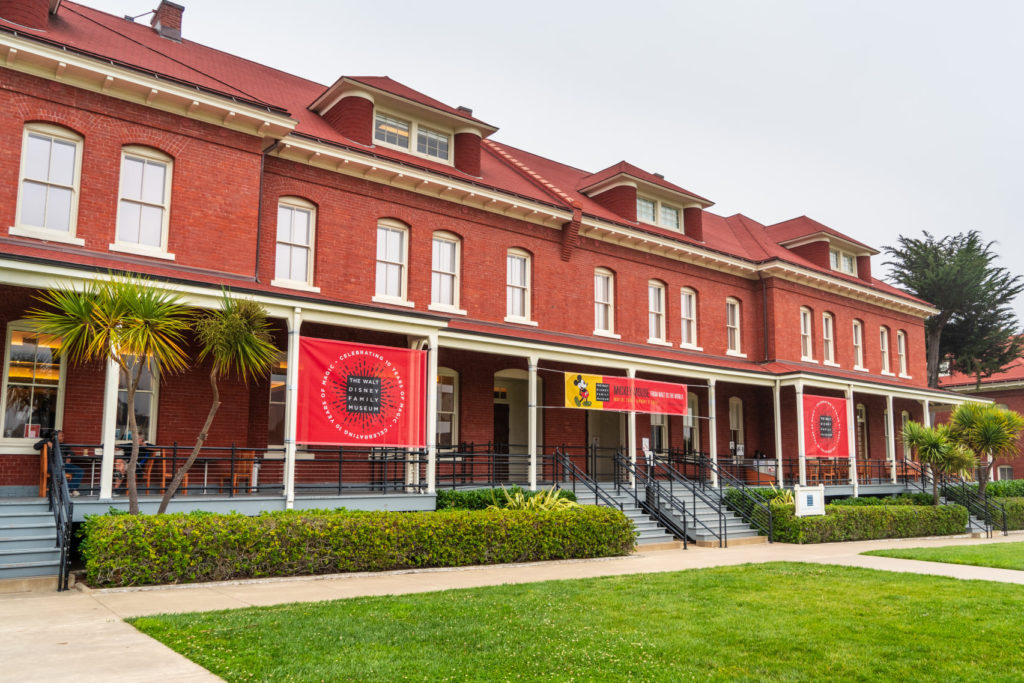 Exploratorium: Founded in 1969 by Frank Oppenheimer, this museum is an interactive and engaging science museum which offers a fun time to the visitors. The galleries focus on colour, sound, light and motion and stimulate learning through experience.
Asian Art Museum: This museum houses one of the largest collections – around 18,000 of Asian works of art in the western hemisphere. Some of these artworks are more than 6000 years old. The collection also has samurai armour, statues and sculptures.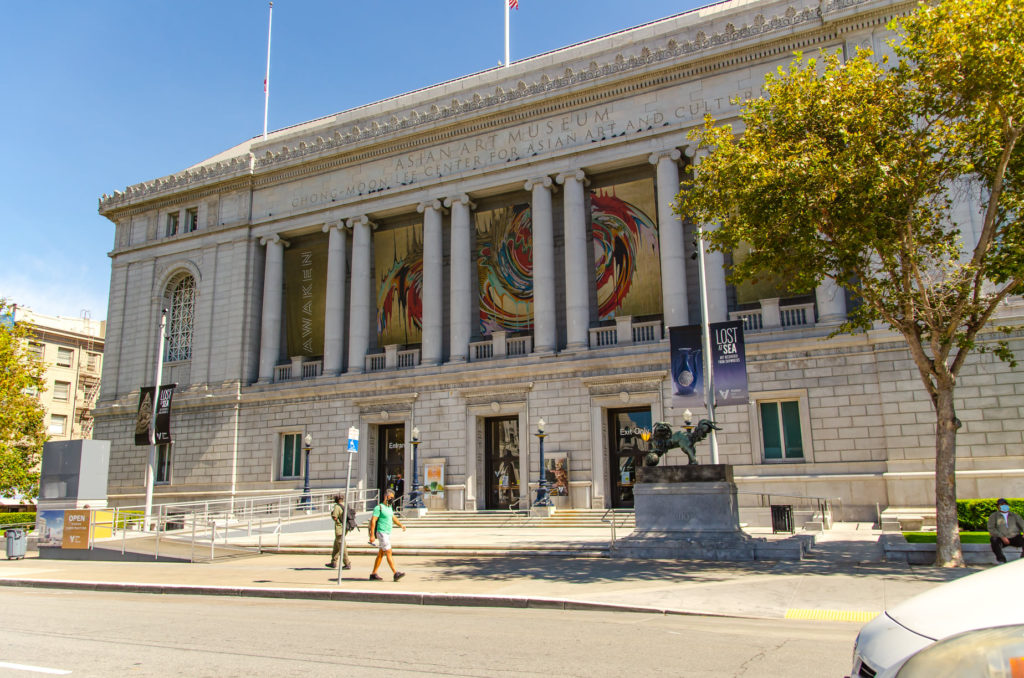 The "Full House" House (for fans of the show) : A classic. You can't miss this! But, in all honesty, it's in a super cute neighbourhood, so even if you have no interest in it, it's a great spot to take a stroll and see that iconic San Francisco Architecture! The house that's featured as the cozy residence of the Tanner clan was purchased by Full House creator Jeff Franklin in 2016. Location: 1709 Broderick Street.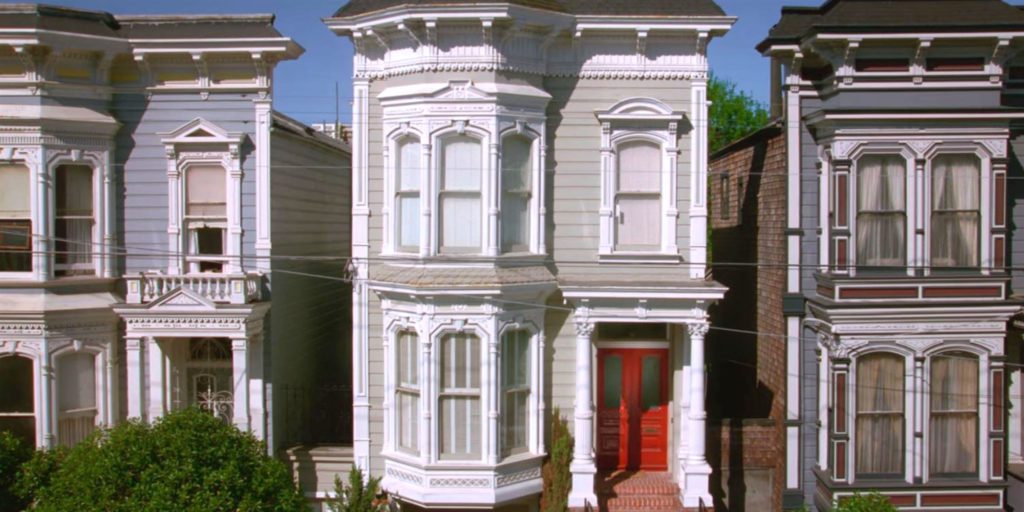 Must Try Foods in San Francisco
It's no exaggeration to say that San Francisco is one of the best cities for food lovers. From San Francisco sourdough and the original Mission burrito to the signature dish Cioppino (a seafood rich stew) – the City by the Bay offers a bevy of famous eats and experiences that you can't experience anywhere else.
Here is a list of 11 unmissable food experience in San Francisco with recommendations on where to eat them:
1. Mr. Holmes Bakehouse's Cruffin: A combination between croissant and a muffin, this has people wait in queues for long hours. Although the lines might be long, the cruffin is worth the wait!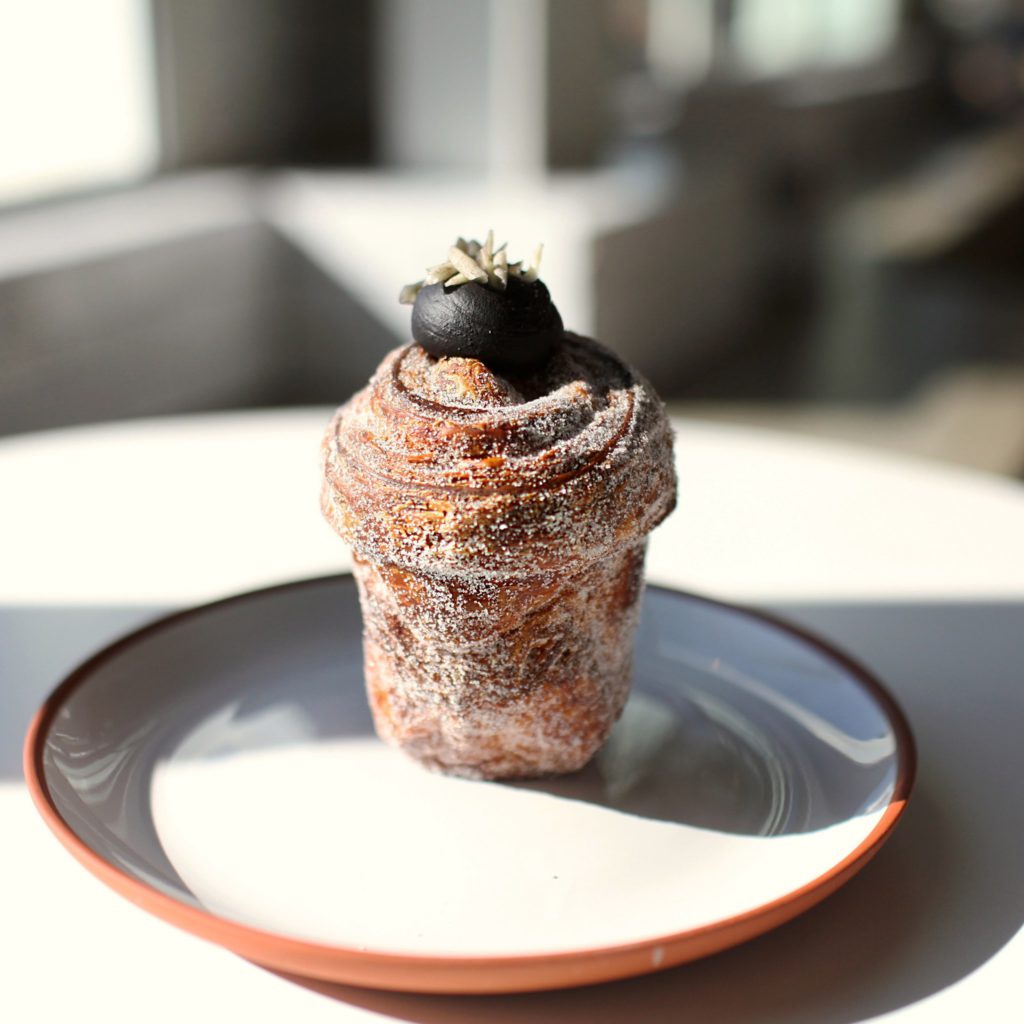 2. La Taqueria's Burritos: San Francisco has many great burrito places and all of these are amazing in their own way, but La Taqueria sells the best burritos hands down!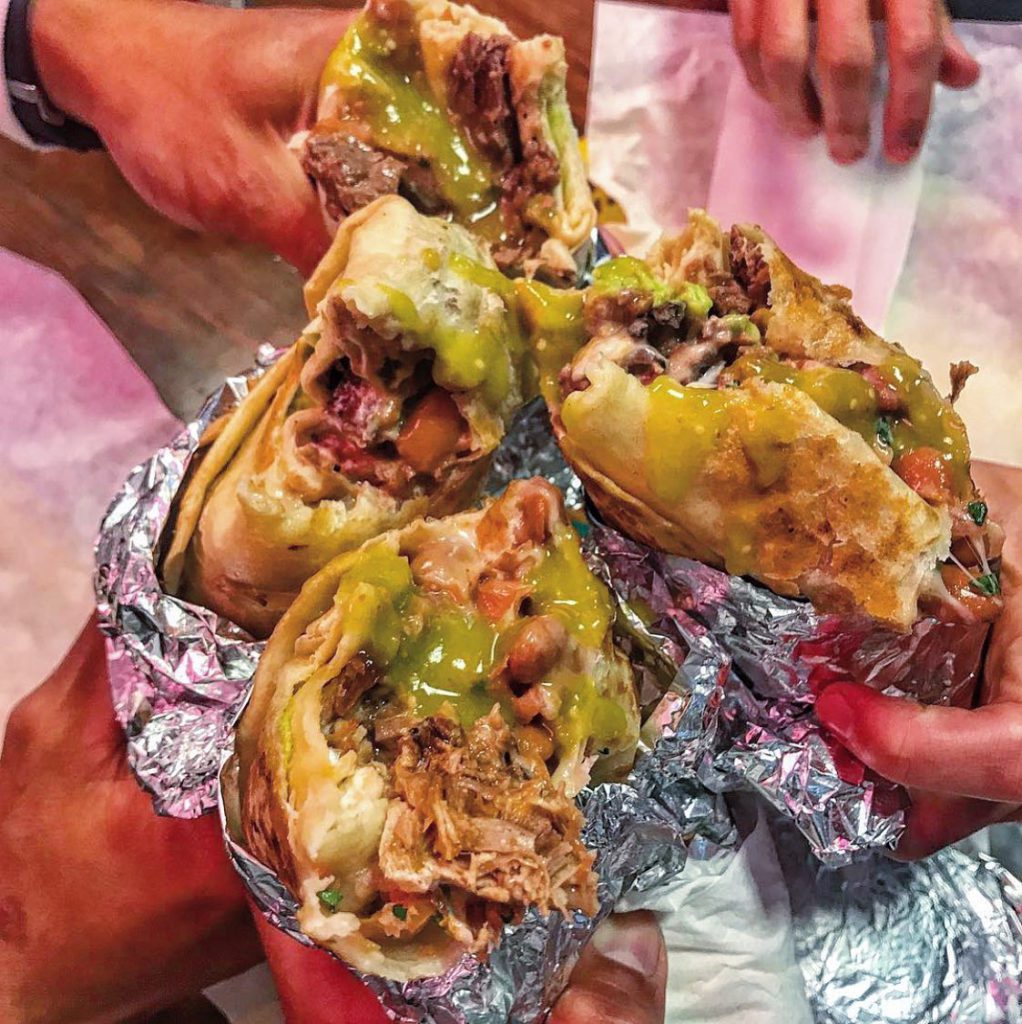 3. Tony's Pizza Napoletana's Porto: This popular joint in beatnik North Beach, serves every pizza imaginable. So if you are a pizza lover, head to this great place which has Porto- a pizza with port reduction and Portuguese chouriço.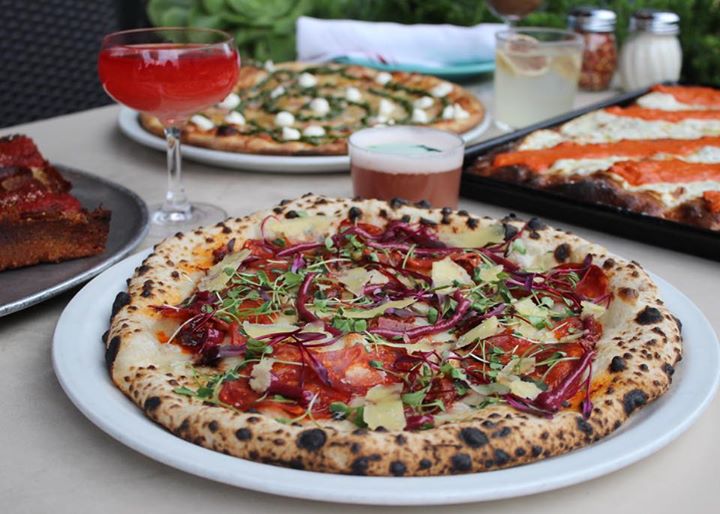 4. Benkyodo's Mochi: Who said you have to visit Japan to try out authentic Japanese mocha? This family- owned establishment sells fresh mocha daily.
5. Liholiho Yacht Club's Sticky Kimchi-Glazed Ribs: Although this restaurant requires reservations a month prior, it has some of the best fusion foods. Chef Ravi Kapur mixes Hawaiian, Indian and Chinese culinary styles to create unique and delicious dishes.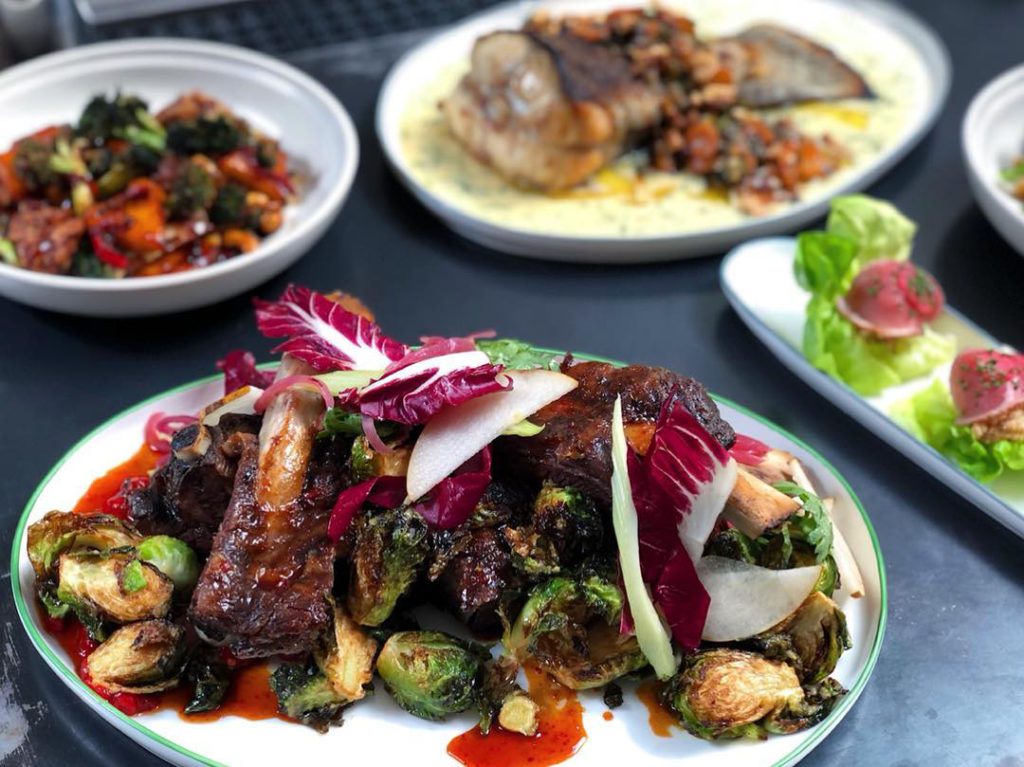 6. Bi-Rite Creamery's Ice Cream: Love ice-cream? So do we! This list cannot be complete without putting in a must visit ice cream parlour. Serving dairy-free and vegan ice creams as well, this ice cream parlour has ice creams to die for! The ice-cream is made by hand and so are the toppings.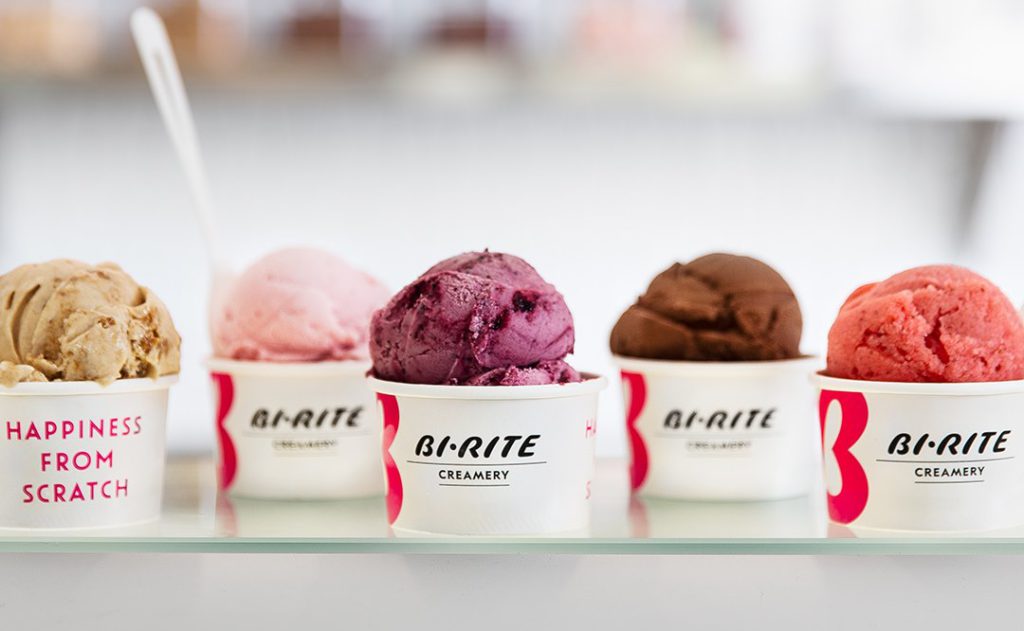 7. City View's Dim sum: City View specializes in making dim sums. And boy, do they take this seriously! Open only for lunch hours, this restaurant serves mouth-watering dim sums that you have to put on your list.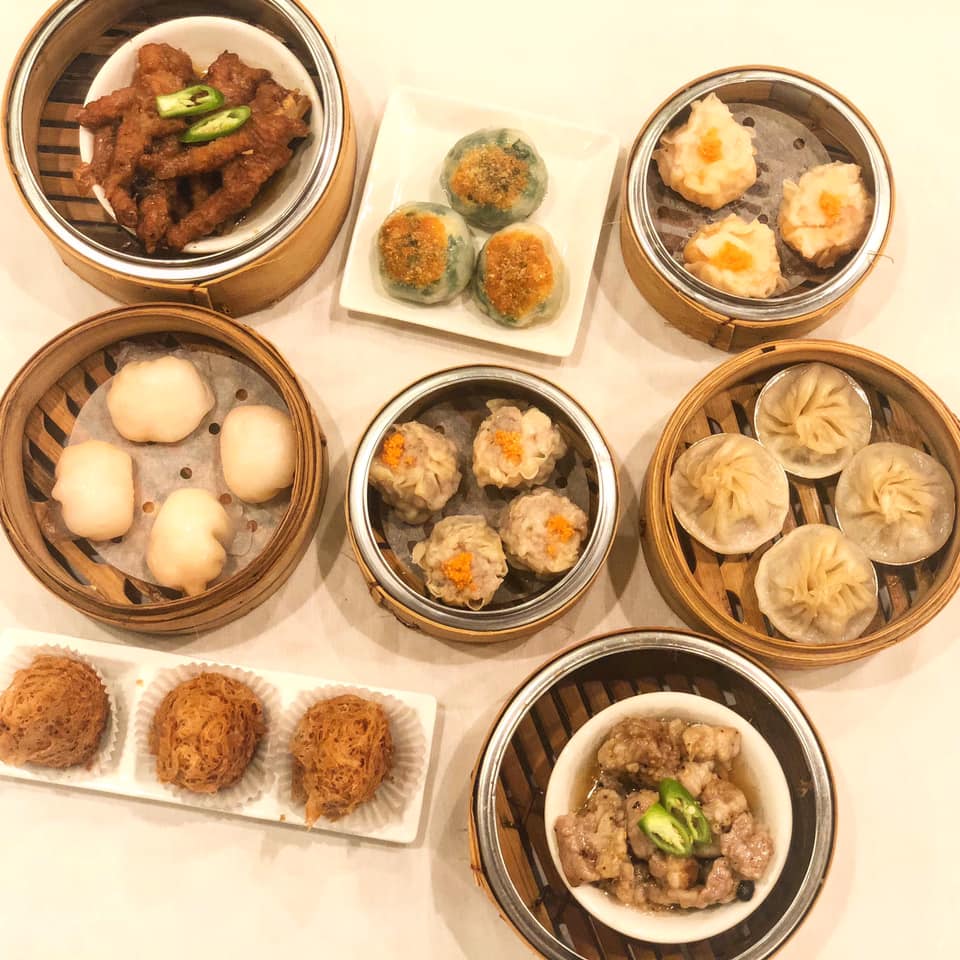 8. Andytown Coffee Roasters's Coffee: If you too need coffee to live, then this place is perfect for you! A few blocks away from Ocean Beach, this small coffee shop sells great coffee.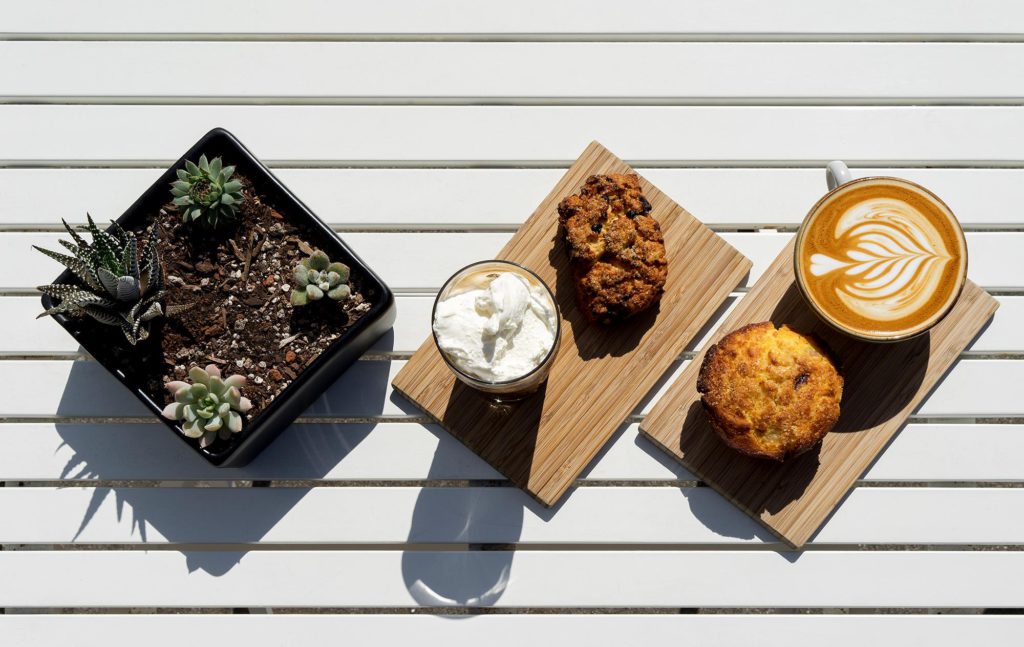 9. B Patisserie's Kouign-Amann: Founded by Belinda Leong and Michel Suas, who were named the best US bakers in 2018, the bakery sells delicious kouign-amann- a Breton butter cake whose crackly sugar crust conceals a soft syrupy centre.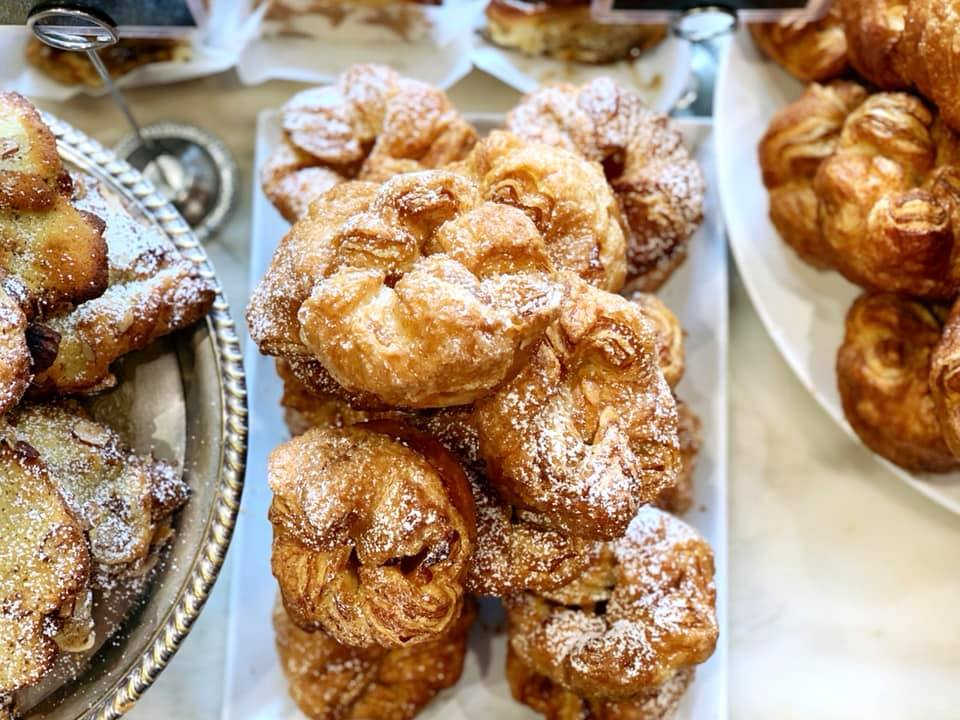 10. Sushirrito's Sumo Crunch: Although sushirittos are found everywhere now, this place is where it all started. The Sumo Crunch has shrimps, crabs and more and is a favourite among locals. However, make sure to reach early if you want to order what you want.
11. Picnic in Alamo Square Park for Full House fans : It's the quintessential Tanner thing to do. I sat in full view of the Painted Ladies, of course. It's a popular spot for picnics and relaxing in the middle of the day. Alamo Square Park underwent a $5.3 million renovation in 2017. Luckily, the old magic of the park is still very much the same as it was on television. There are simply more trees and an overall more polished look to the park. As I savored my lunch ( a vegetarian burger and coffee), I smiled as it brought back such fond childhood memories.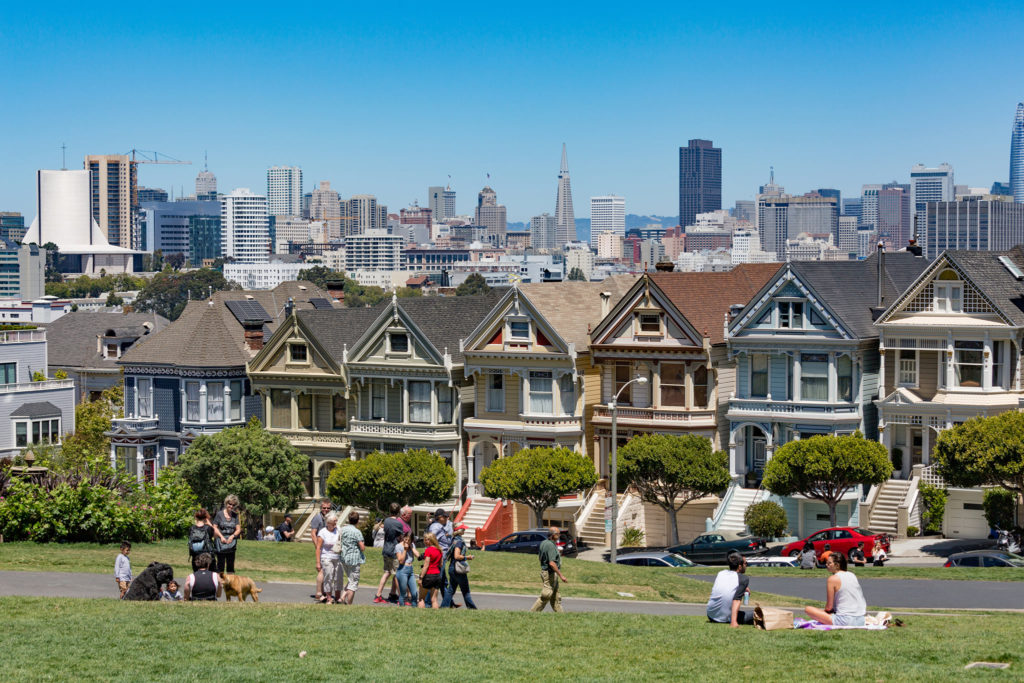 10 Local Food Restaurants in San Francisco and Bay Area
1. BJs Restaurant & Brewhouse: Located in San Bruno, in The Shops at Tanforan- a shopping mall in San Bruno. The place offers American cuisine and is known for pizza, sandwiches, salads and wings. Kids' meals are also available here.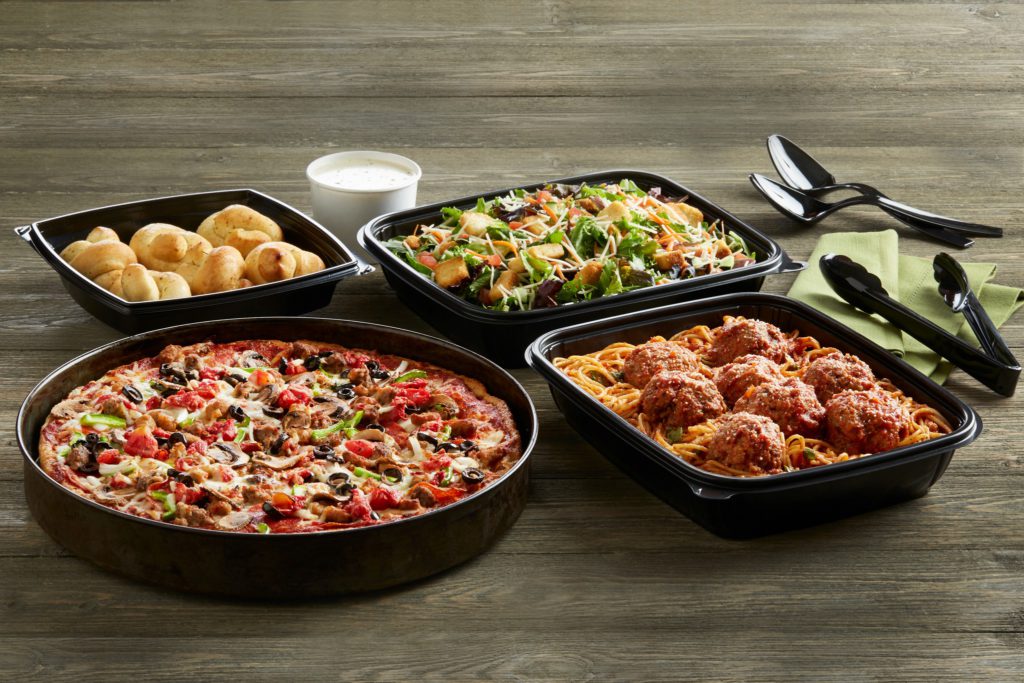 2. Michael Mina's Bourbon Burger Bar: Chef Michael Mina's bar offers takeout and delivery of indulgent and delicious burgers. Diners also get an option to create custom burgers. Sides include Duck Fat Steak Fries, a Burger Salad and Caviar Crème Fraiche Fries.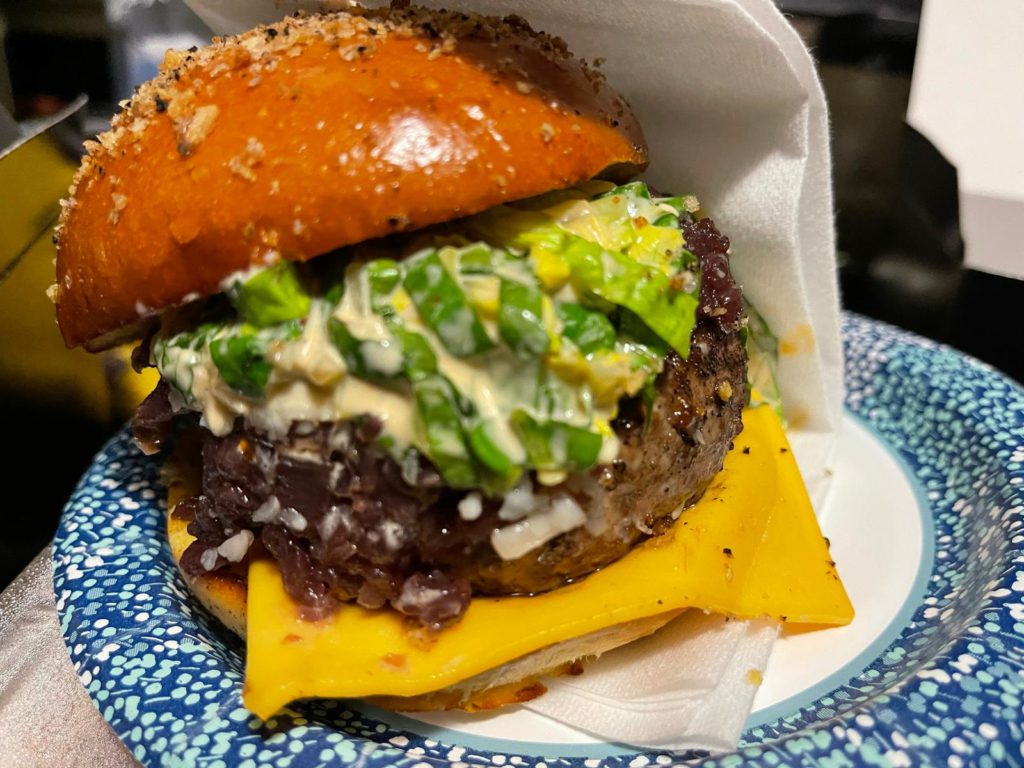 3. Townhouse Restaurant, Emeryville: The place offers American cuisine and is vegan and vegetarian friendly. The restaurant is pleasant and the staff is friendly. The interior is rustic and there are fine-dining options available as well.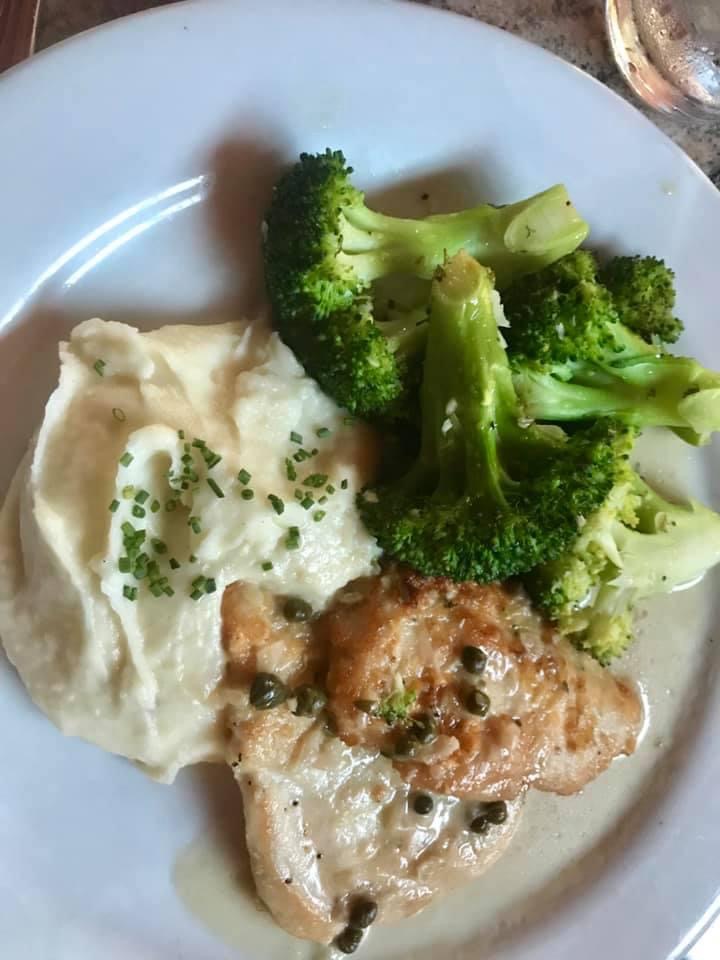 4. Bravado Café: This Italian coffee shop is just down the street from Ballpark. The staff is friendly and breakfast options are also available. It is a great place to sit and relax and enjoy a hot cup of coffee or hot chocolate.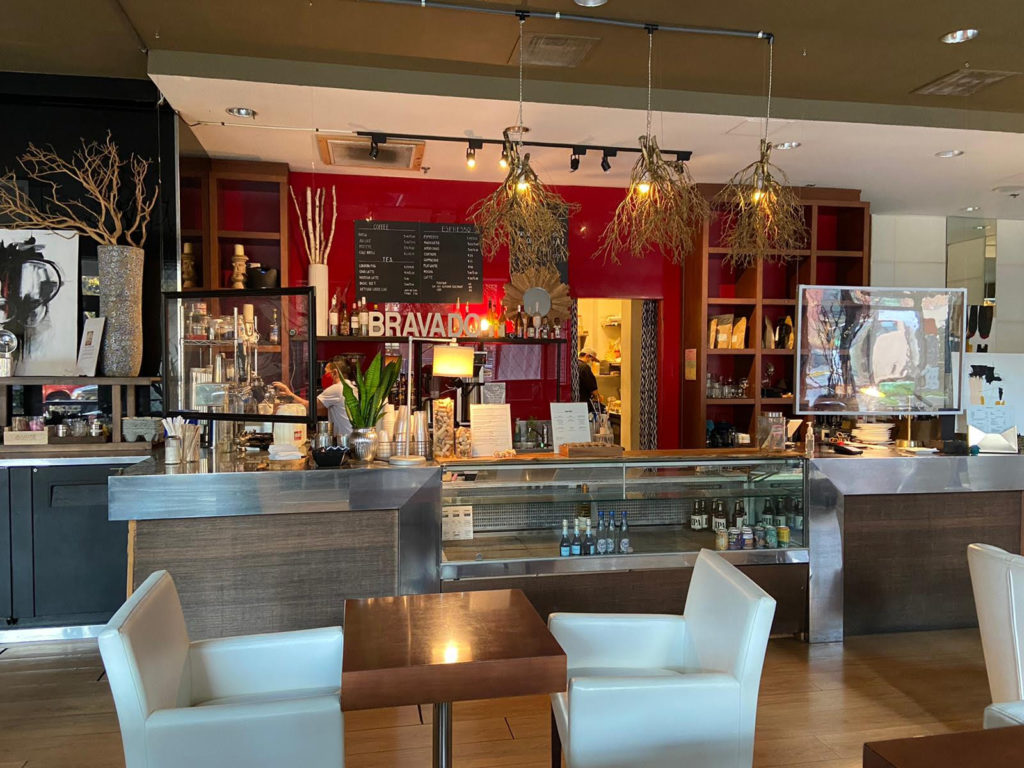 5. House of Prime Rib: This steakhouse offers some of the best steak in San Francisco. It is located 1 km away from Lombard Street. The restaurant has been there since 1949. The place also serves really good wine and cocktails.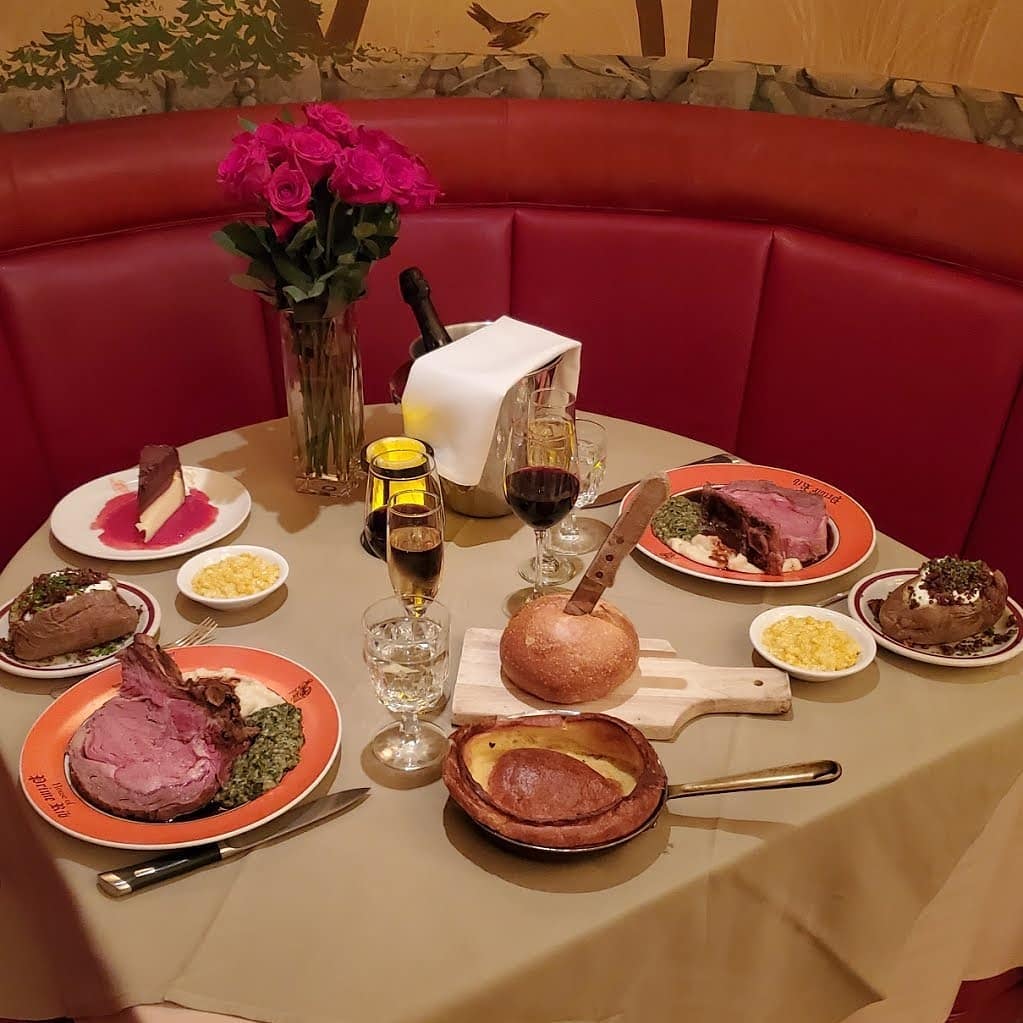 6. Pinstripes Restaurant, Hillsdale Mall, San Mateo: An Italian and American restaurant located in San Mateo. It offers patio dining, curb-side pickup and catering. It has indoor bowling and bocce with wood-burning fire pits.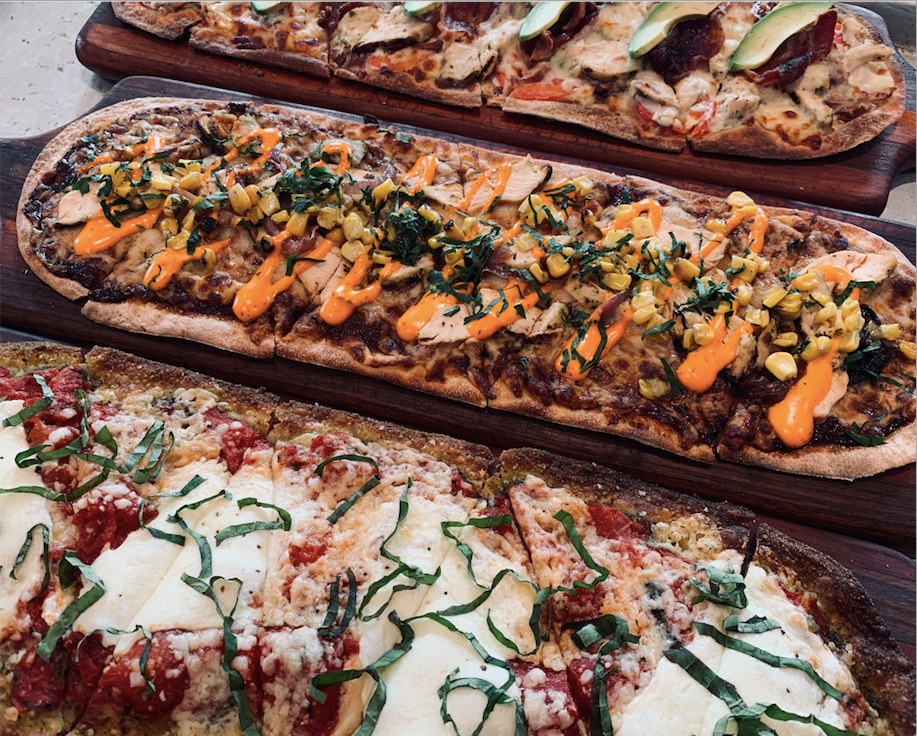 7. Dad's Luncheonette, Half Moon Bay: A historic train caboose on Highway 1. This place offers reinvented roadside classics. The restaurant offers American cuisine and is also vegetarian friendly. It is an ideal place to have lunch and is open for takeout.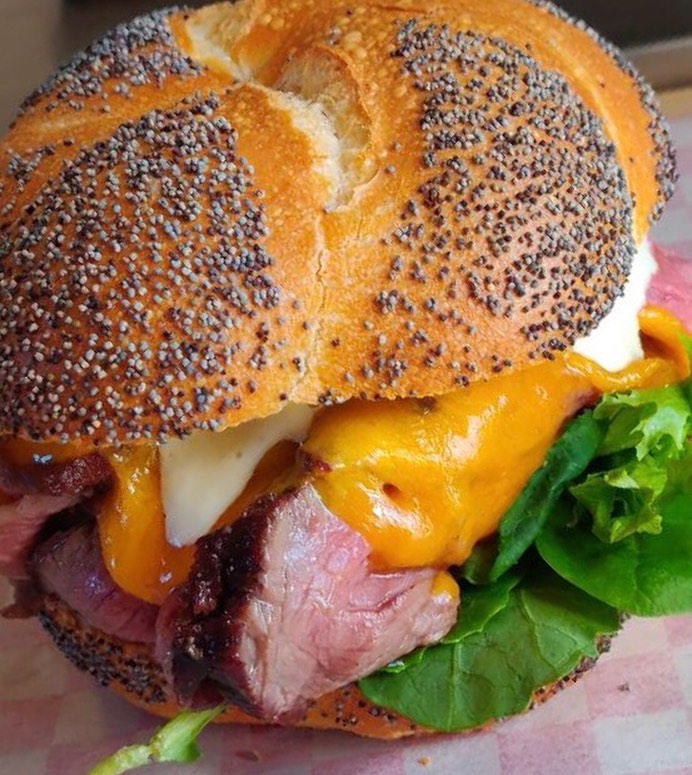 8. Layla At MacArthur Place: Located in Sonoma, this place offers American, Mediterranean, Spanish and other International options. The place is vegan-friendly. It is set in a light, airy space and offers a hearty breakfast to help start your day on an energetic note.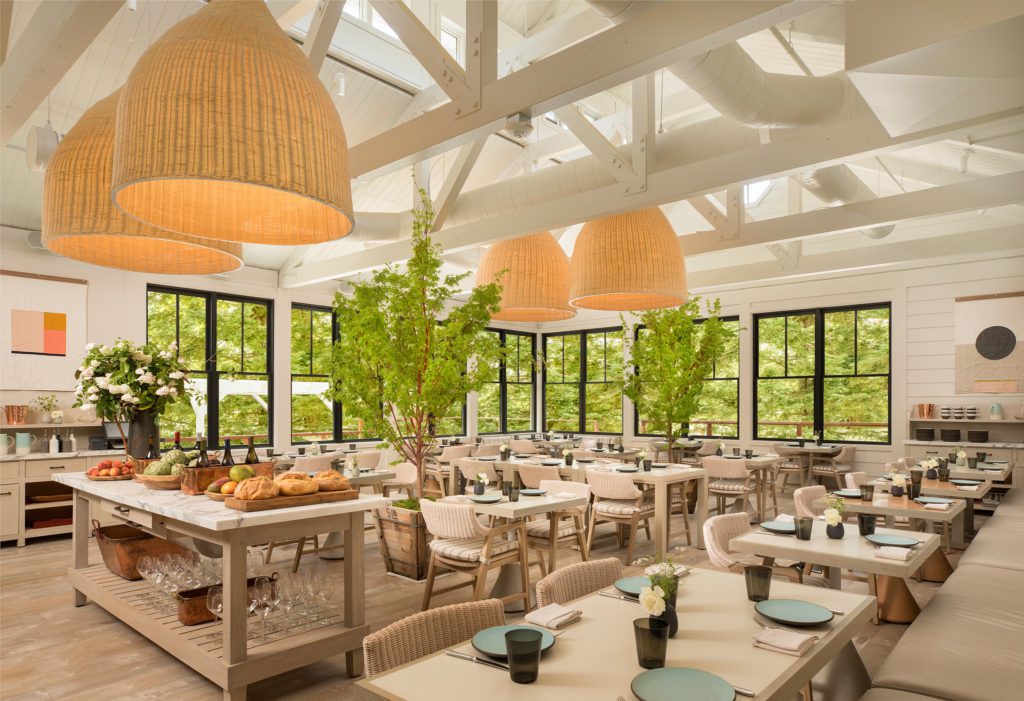 9. Wayfare Tavern: This Tyler Florence restaurant offers American cuisine and also has a bar. It has vegetarian friendly and gluten-free options. It offers lunch, dinner and brunches. It also has wheelchair accessibility.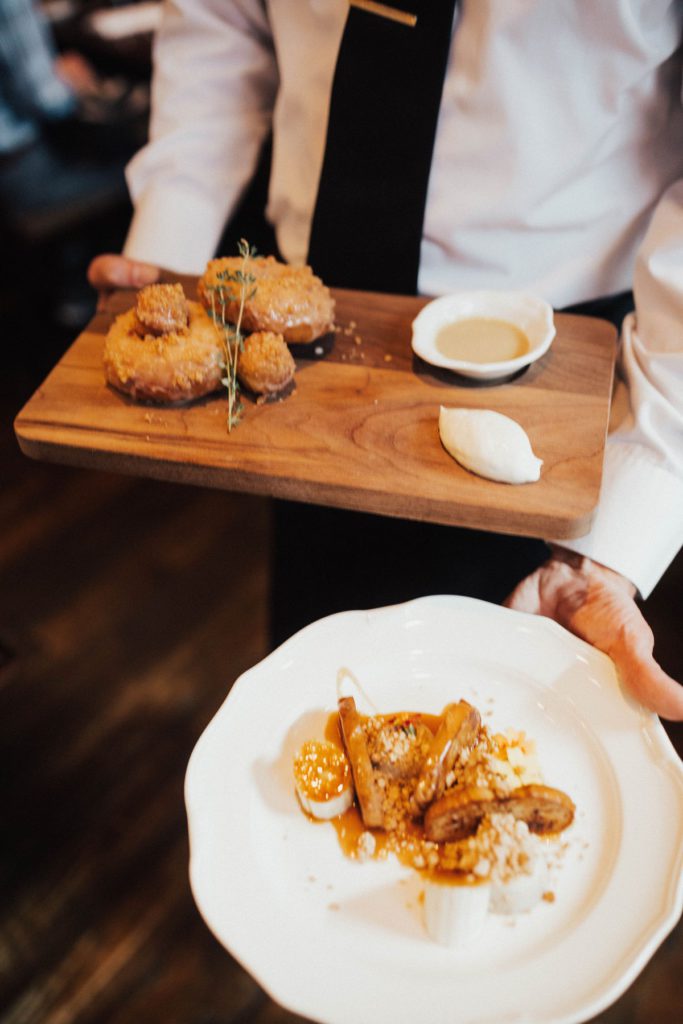 10. Street Restaurant: This is a bar and restaurant which is built in rustic and contemporary style and serves seasonal American cuisines. The décor is energetic and lively, and the service is commendable. It is a great place for some wine and a fine meal.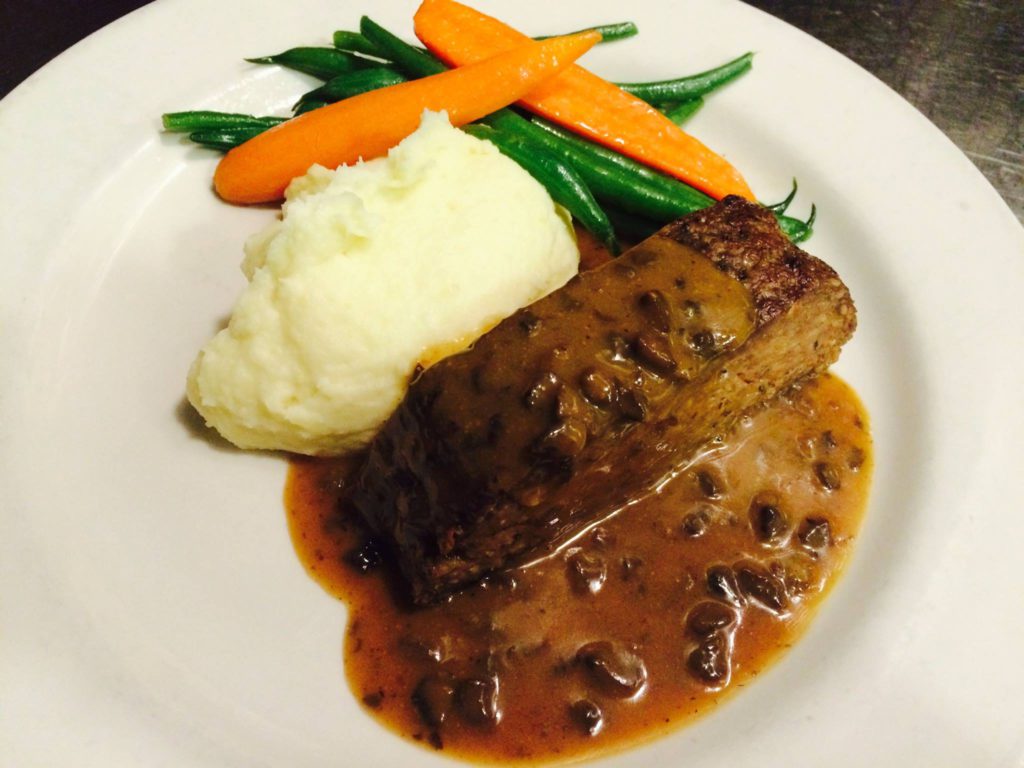 10 International Restaurants in San Francisco and Bay Area
1. Mingalaba: This Burmese restaurant is located in Burlingame, CA. The place has vegetarian-friendly, vegan and gluten free options as well. It is open for lunch and dinners for takeout.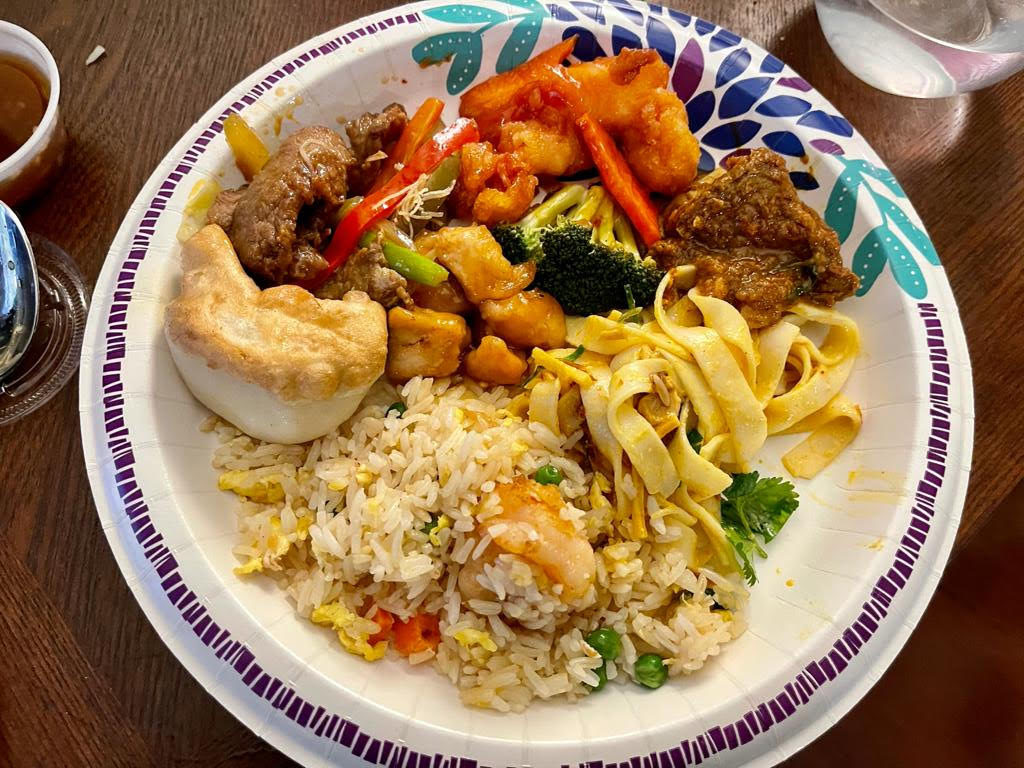 2. The Girl and The Fig: A French Restaurant in Wine Country at Sonoma Plaza. It uses seasonal local products to curate its menu. The place also serves unique cocktails and has a full bar. You can also enjoy patio dining.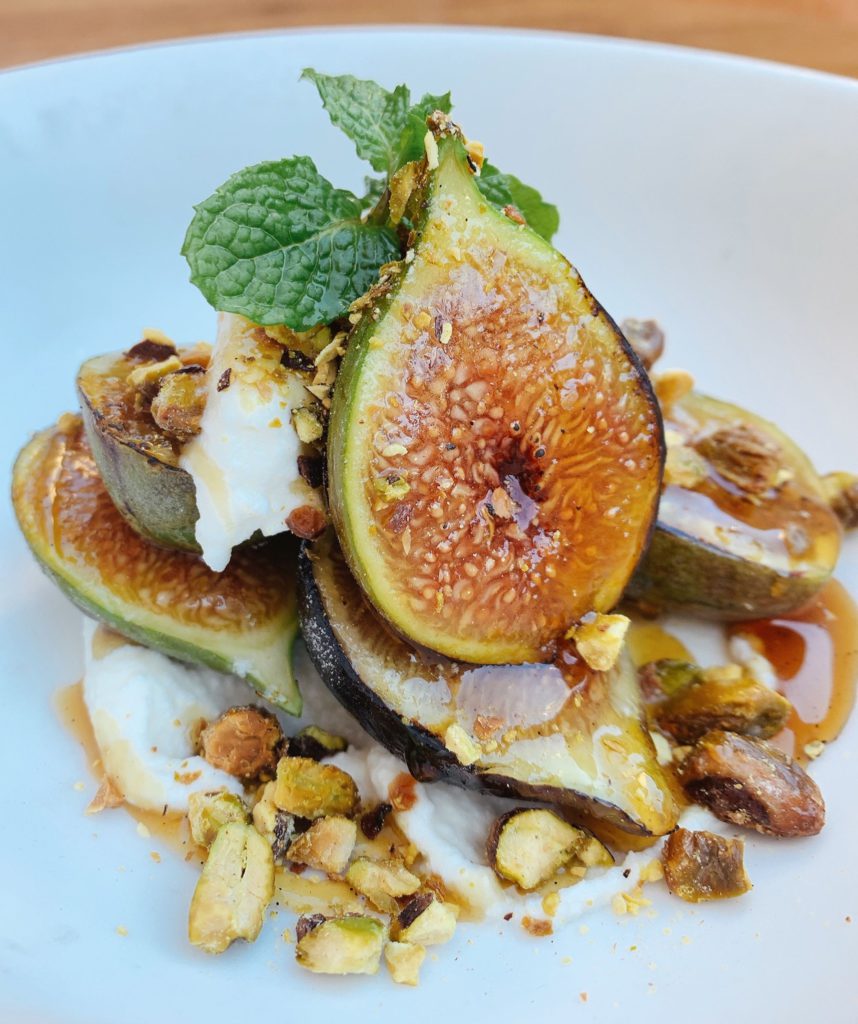 3. Della Santina's Trattoria: Offering Northern Italian cuisine in Wine Country, this place offers delicious tiramisu and heavenly lasagna. It also serves Tuscan, Italian, and Central-Italian food. It also offers vegetarian and vegan options.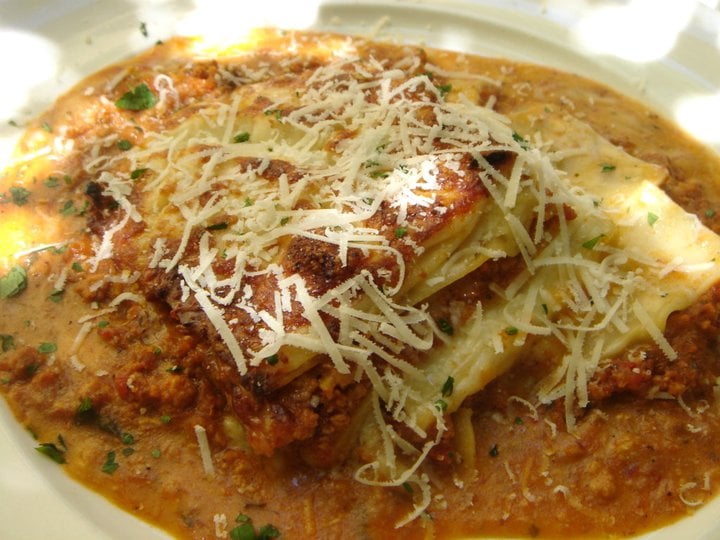 4. Shanghai House Restaurant: This place is located on 3641 Balboa Street and offers Chinese and Asian food at affordable prices. It is open for lunches and dinners. Customer favourites are pan-fried dumplings and wonton in peanut sauce.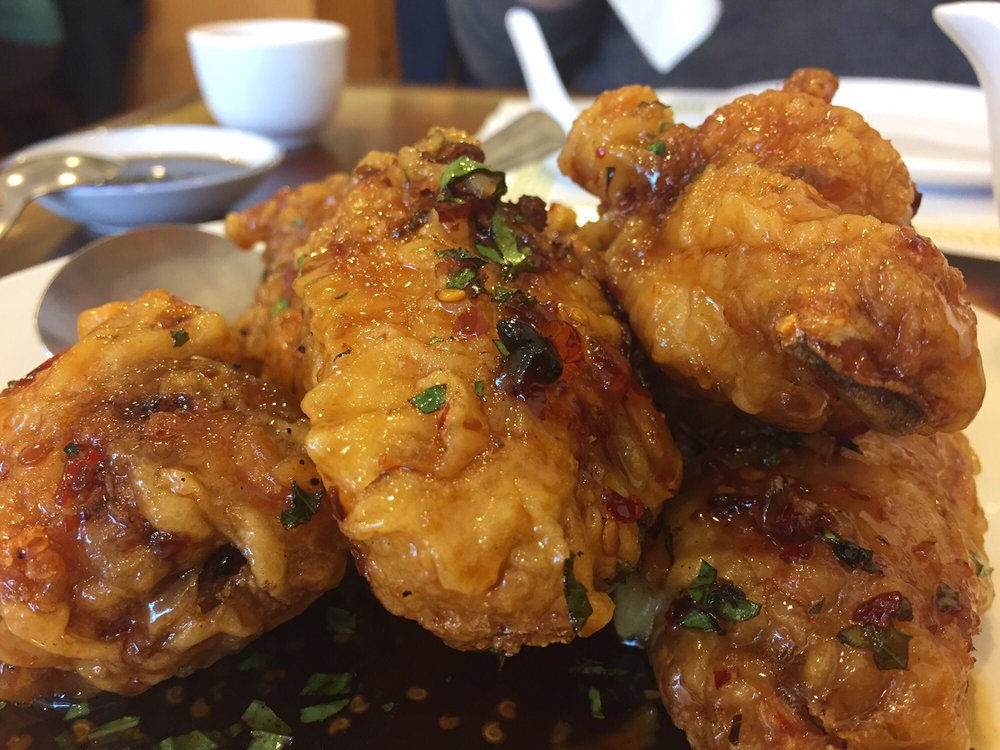 5. Dumpling Time: This vegetarian friendly dumpling-and-beer place offers Japanese, Chinese and other Asian cuisines as well. It also offers order pick-up and Family meal packages. Its signature dish is delicious pan-fried, crispy-skinned dumplings.
6. Emmy's Spaghetti Shack: This Dinner restaurant offers Italian and Italian-American cuisines. It offers outdoor dining at this moment. It has a wide array of beers, white and red wines to choose from. The restaurant is family friendly. You have to get a reservation first.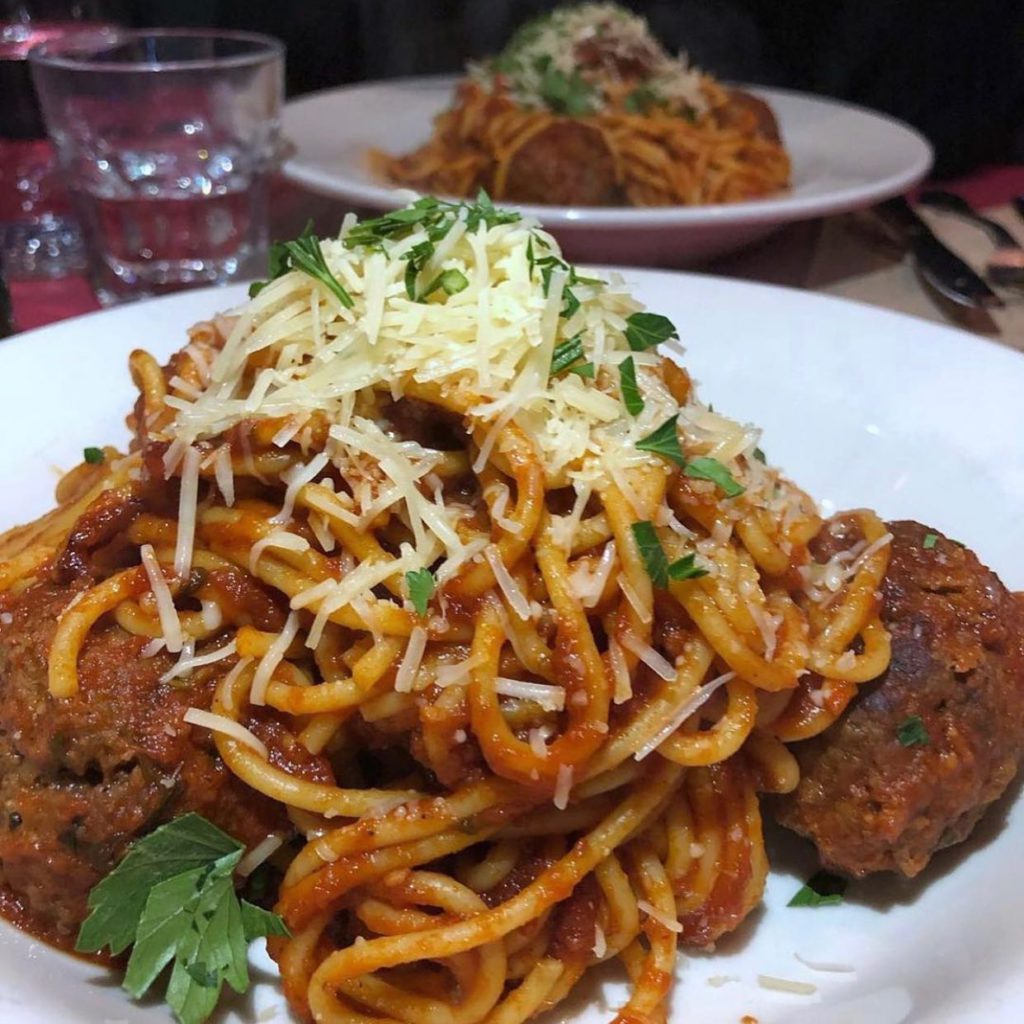 7. Flour + Water: This Italian restaurant is located on 2401 Harrison Street. This place is casual and rustic. It offers pasta and wood-fired pizza. The place is open now for takeout and delivery.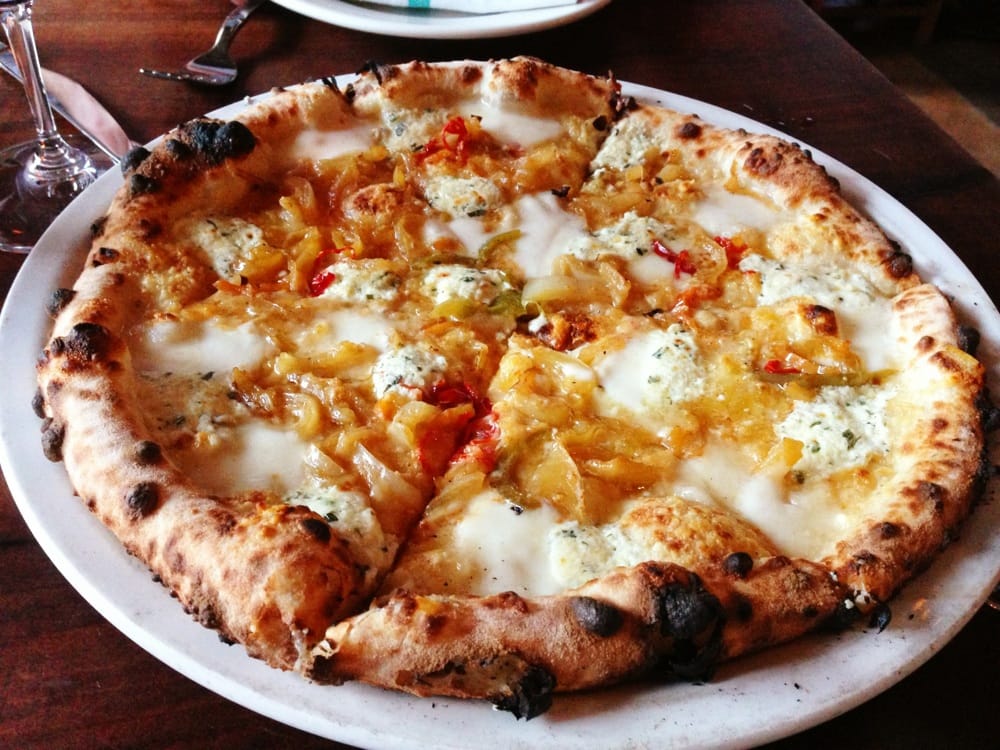 8. Taqueria San Bruno: The restaurant serves authentic Mexican and Latin cuisine. It is also vegetarian friendly. The most popular meals here are the chicken fajitas and the burritos. You can either dine in or take food to go.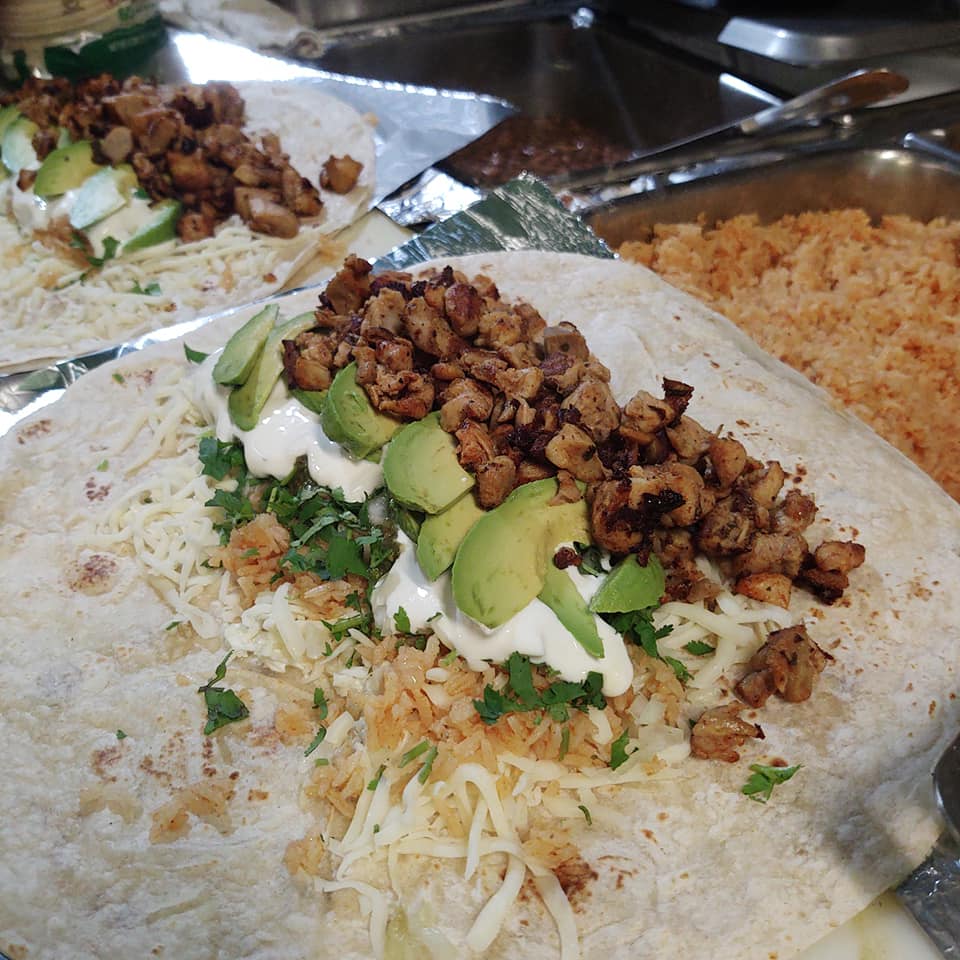 9. Celia's Mexican Restaurant: Located in San Bruno, this vegan and vegetarian friendly place has a wide array of dishes to choose from. It offers Mexican cuisine and the most recommended entree here is "Perfecto Special", a platter with a combination of steak, enchilada, chile relleno, taco and flauta.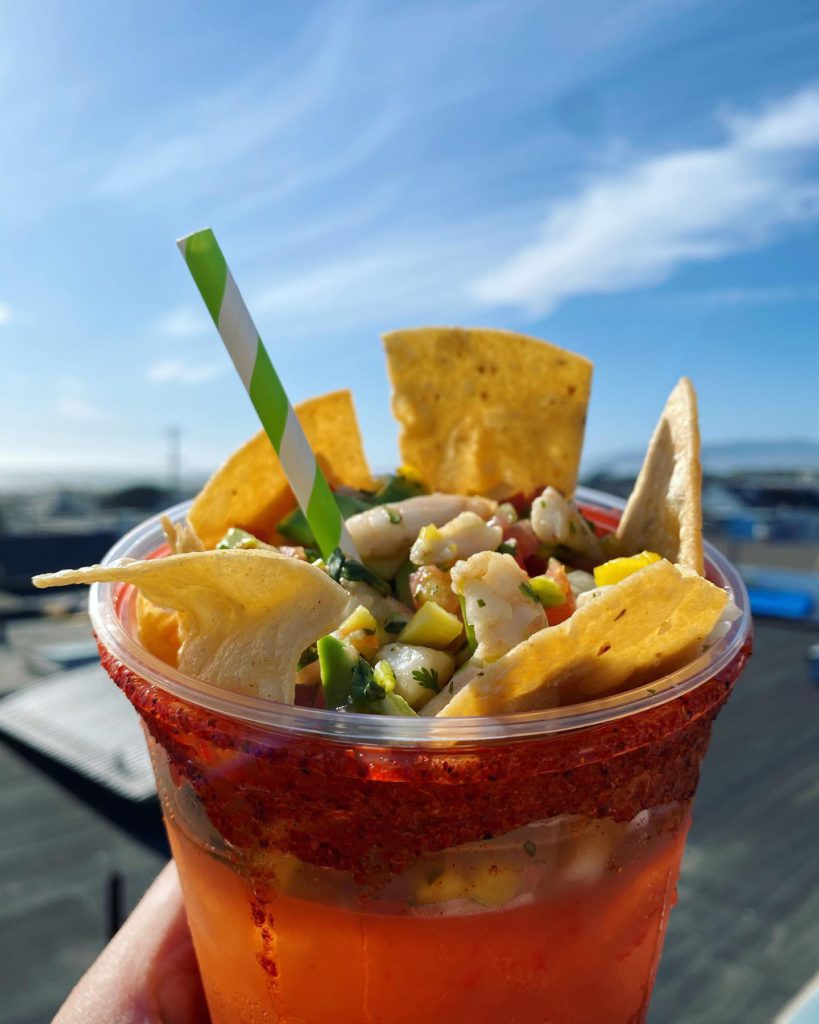 10. Noosh: If you are craving for some Middle Eastern or Mediterranean food, then this place is great to have lunch or dinner at. It also offers vegan and vegetarian options. The food is great and the service is impeccable.
Indian Restaurants in San Francisco and Bay Area
1. Rooh: Located on Brannan Street, this place offers delicious Indian food at affordable rates. The menu has vegan, vegetarian and gluten-free options as well. It is one of the famous Indian restaurants in San Francisco.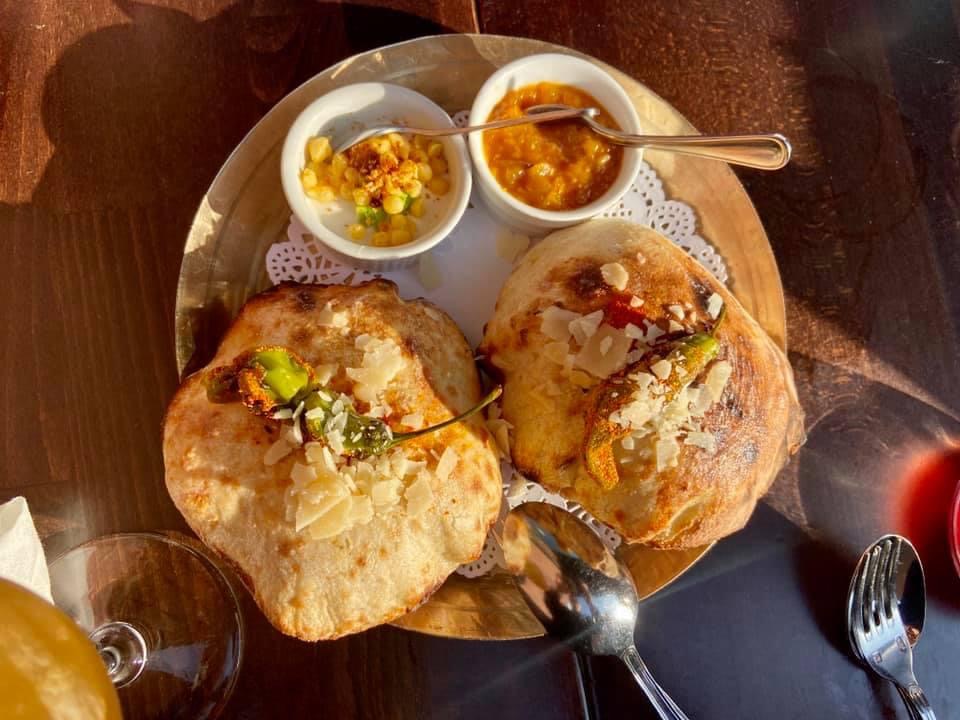 2. Amber India Restaurant: Although a little expensive, this place is worth the visit. With many mouth-watering Indian dishes on its menu, it is one of the top Indian restaurants in SF. This place too has vegetarian, vegan and gluten-free options. The ambiance has modern aesthetics mixed with traditional elements just like the carefully curated menu.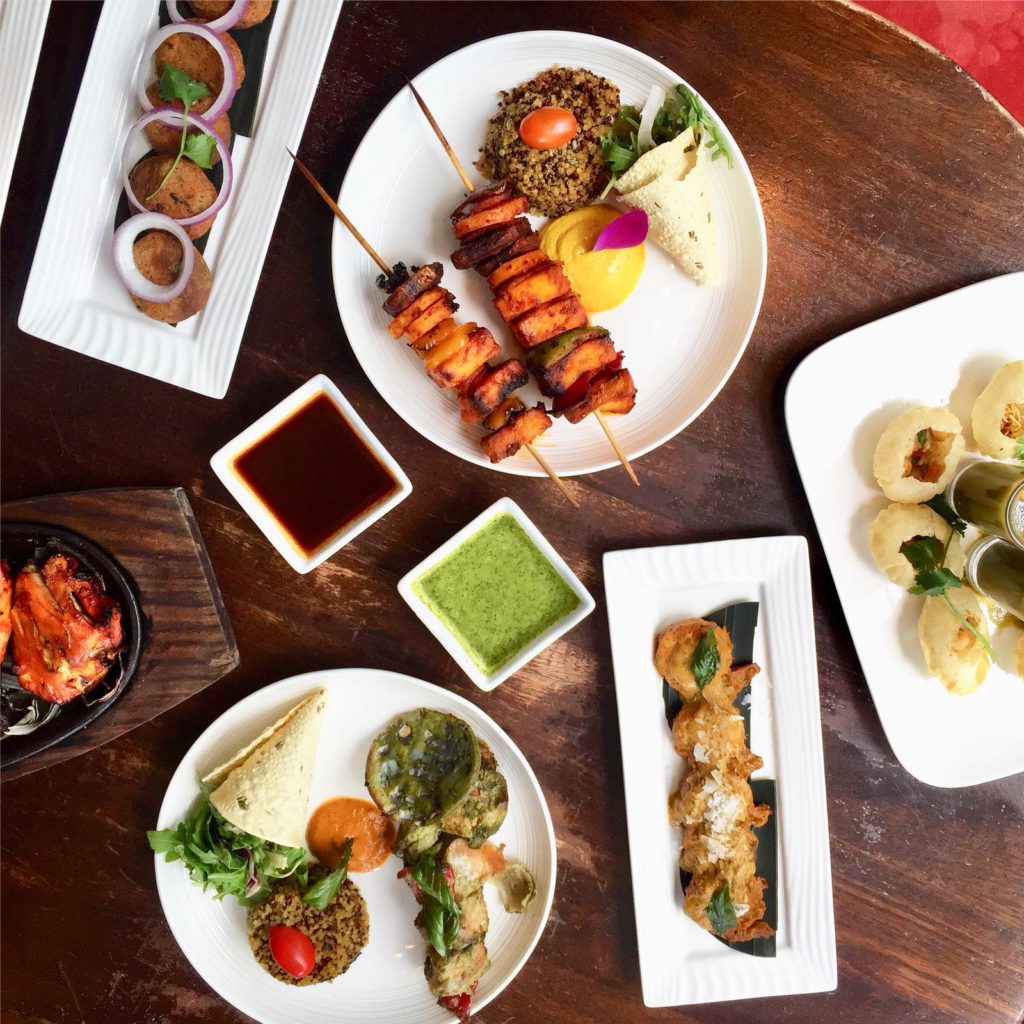 3. Red Hot Chilli Pepper, San Carlos: This restaurant has a beautifully made menu with Asian, Indian and Nepalese cuisines. The food is vegan and vegetarian friendly too. The staff is friendly and the ambiance is relaxing.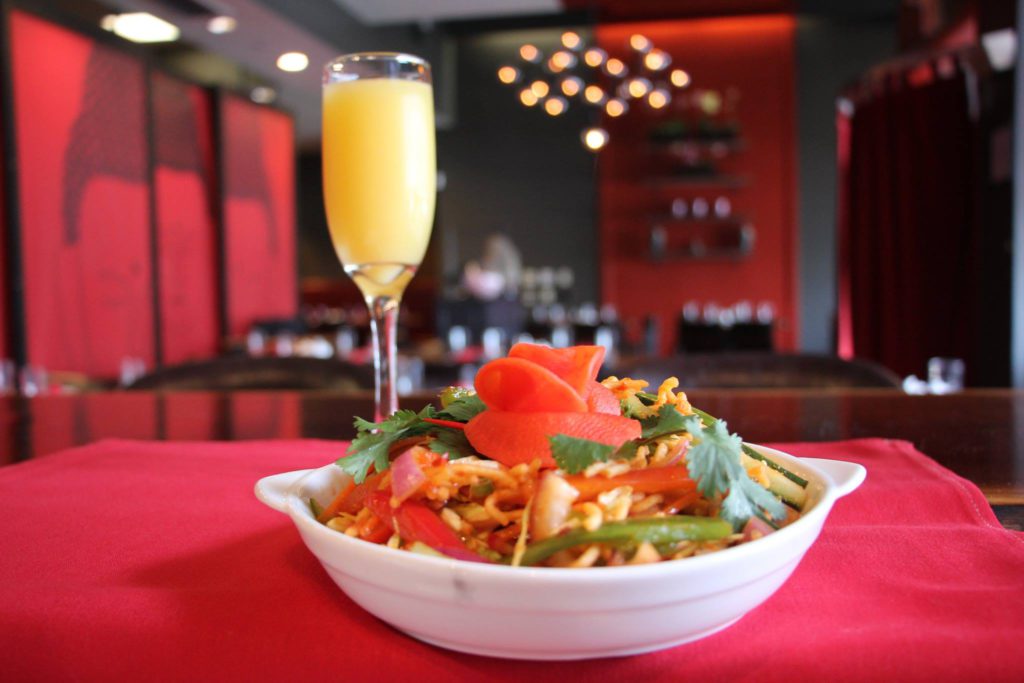 Things To Buy : Take home sweet memories in a box of Recchiuti Confections chocolates. Shop for t-shirts, glasses and barrel-aged beers in Anchor Brewing.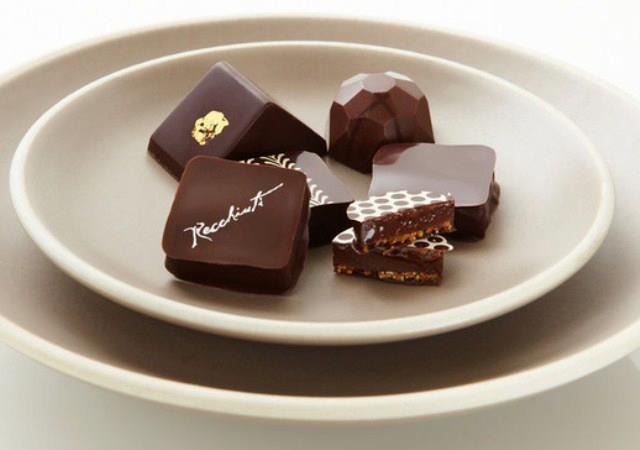 Best Time To Visit : Summers are full of tourists, but the weather is not ideal at this time, the city is mostly covered with Fog. Autumn or Fall is the best time to visit as the temperatures are warm and there are not a lot of tourists around too.
Getting There : Regular flights, with one or more stops at a European or Middle Eastern gateway city, connect major Indian cities with San Francisco International Airport.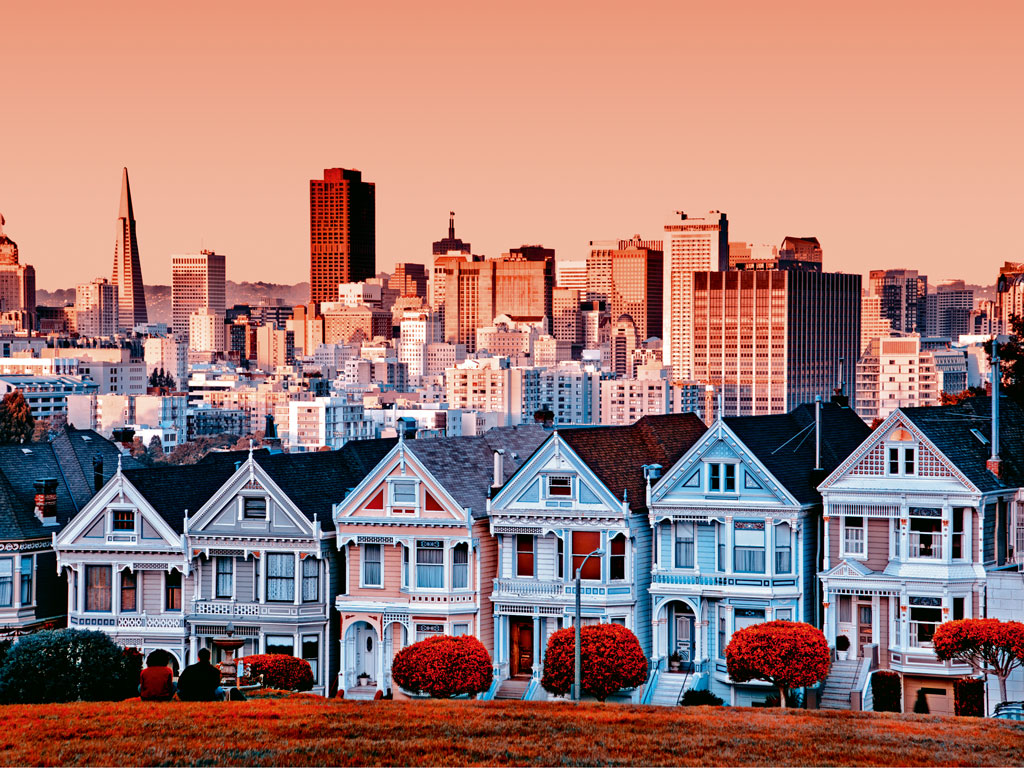 For latest travel news and updates, food and drink journeys, restaurant features, and more, like us on Facebook or follow us on Instagram. Read more on Travel and Food Network
Trending on TFN
The 22 Best Places To Go In 2022
Explore Utah's Mighty 5® and What Lies in Between
Five Epic U.S. National Parks To Visit This Year
Summer In the Canadian Rockies | Travel and Food Guide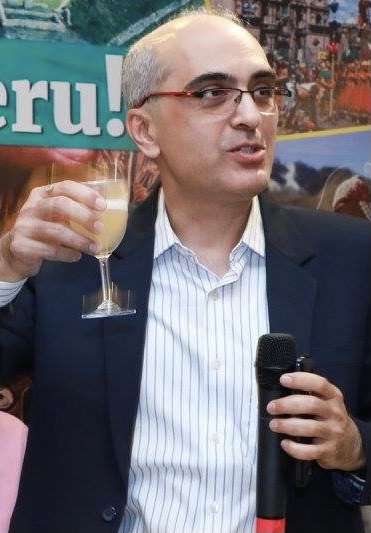 Sanjay has been navigating the stormy waters of the Indian media and entertainment industry for nearly 3 decades, and has worked with some of the leading Indian and international media brands in this time. His travels to various international destinations for work and leisure has led him to appreciate the connection between food and travel, and he likes to share his experiences through his articles on Travel and Food Network. He lives in Mumbai, but considers himself a global foodie-citizen.