A list of must see and must do things when you are planning a holiday in Karnataka
Karnataka is promoted by the state tourism board as One State, Many Worlds. And rightly so. It has an amazing diversity of tourist attractions (history, nature, wild life, adventure, beaches) and variety of cuisines that lend a lot of strength to this claim.
So, when you plan your next holiday, make sure to consider Karnataka. Here's why!
How To Get There: Bengaluru (the state capital) and Mangalore are two airports in this state that are well connected to almost all parts of the country. And, most of the must-see places in the state are a few hours' drive away from these two airports. Which makes travelling to and within the state a breeze, allowing you more time to enjoy the places that you want to visit.
BENGALURU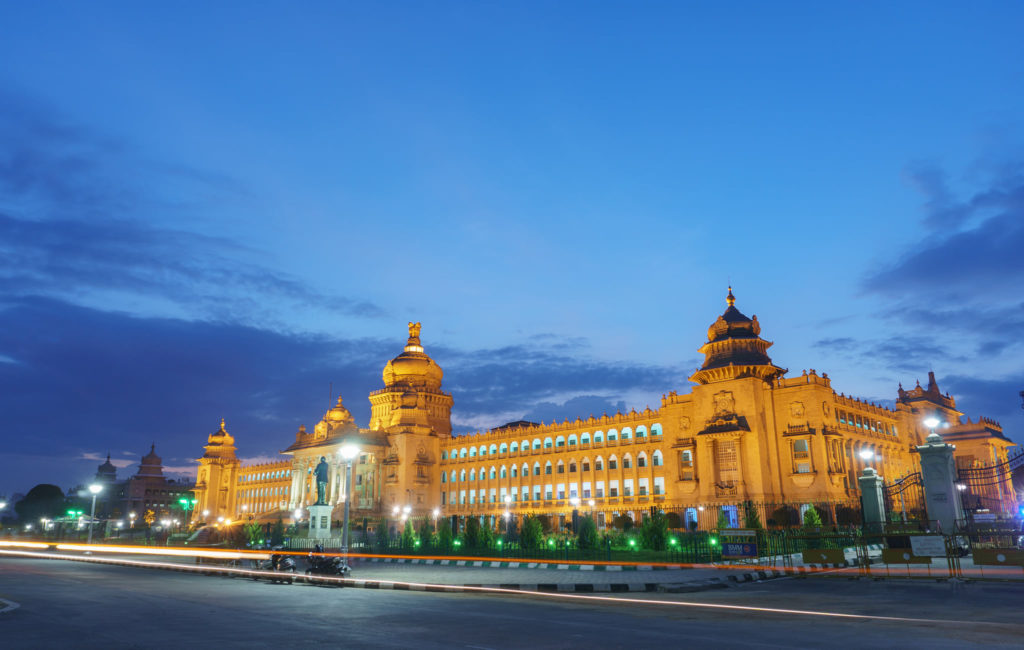 A little bit about what you can do in the city, first!
Being the IT hub of the country has brought with it the spectacle of traffic jams and long commute times! Still, Bengaluru has its own charm.
A few things you can do here, before you head out to the tourist destinations:
1. Try out the food scene in this city – it is to die for!
2. If beer is your thing, there is no better place than this city! Home to a thriving microbrewery and brewpub culture, there a string of fantastic places which serve delicious fresh beer and lip-smacking food! Go ahead, put on a few kilos! You can walk them off later.
3. Brownie fudge trail – unbelievable but true, this city has the maximum number of places serving yummy and quirky variations of this fudgy treat.
4. Magnolia's bakery – yes, the legendary bakery from New York has only one outlet in India, and it is in Bengaluru. Need we say more?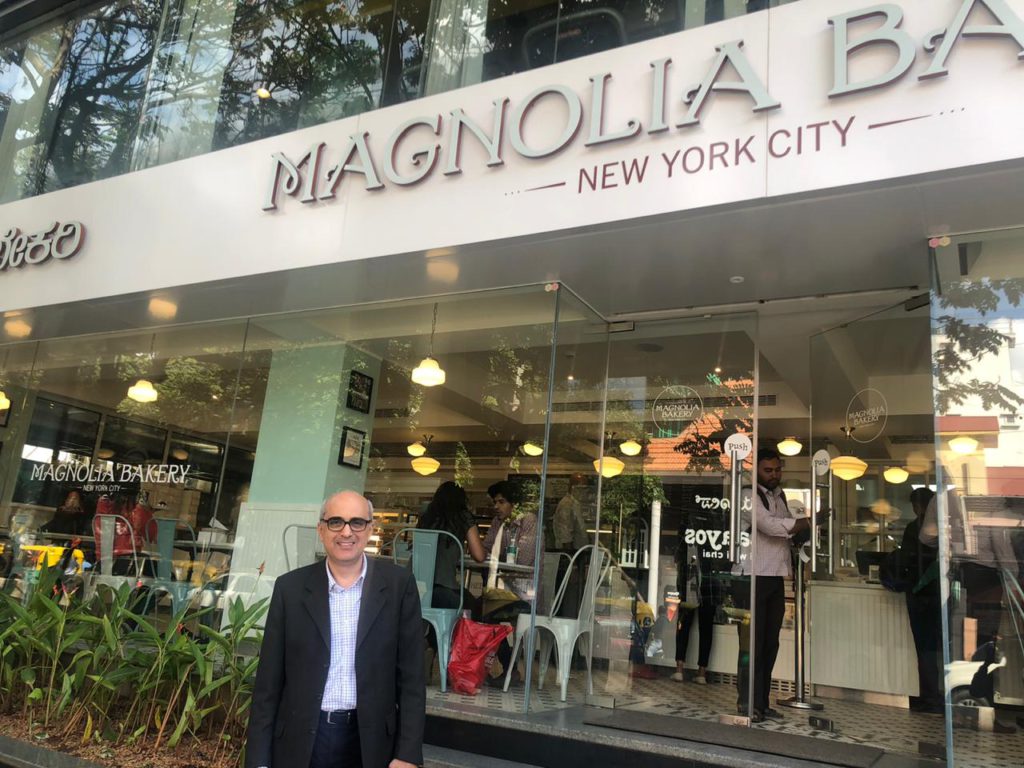 5. Shop for fresh spices, grown locally, from the spice markets of Karnataka, especially peppercorns, green cardamom, turmeric, dried ginger, nutmeg, mace, cumin, cloves and bay leaves.
6. Shop for handicrafts like sandalwood sculptures, stone and wood carvings, metal lamps and inlay work, and local jewellery made out of coconuts at the Cauvery Handicrafts Emporium
NANDI HILLS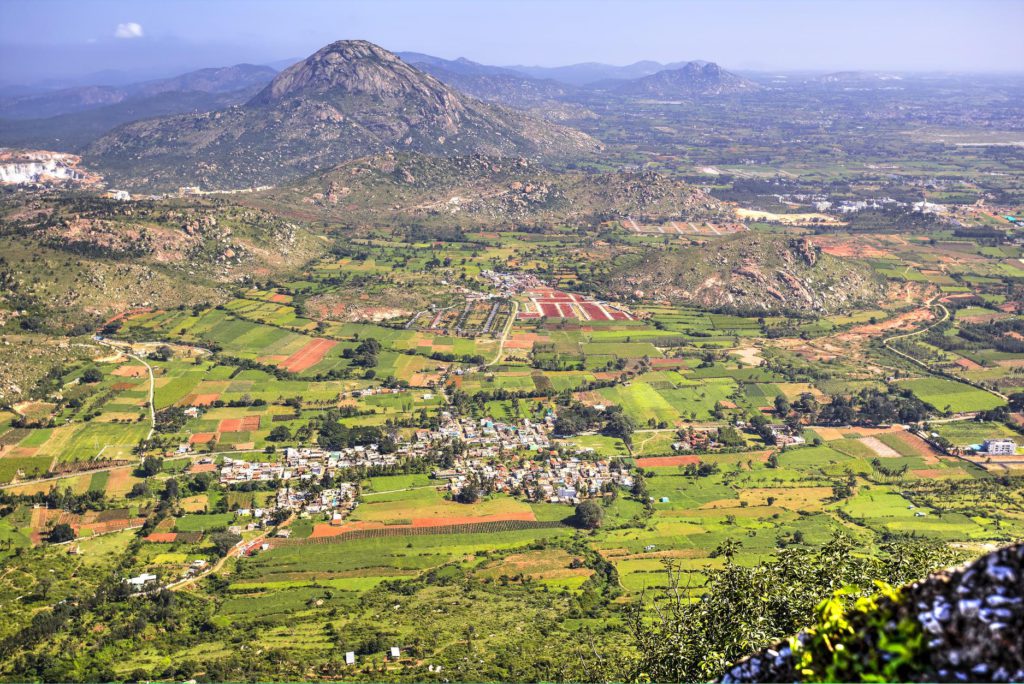 The most popular weekend destination from Bangalore (just 60 kms away)
1. Reach early to catch the enchantingly beautiful sunrise
2. Take a long trek (consult the locals guides)
3. Visit the fort and the Shiva Temples
4. For the adventurous, there is parasailing.
MYSORE (MYSURU)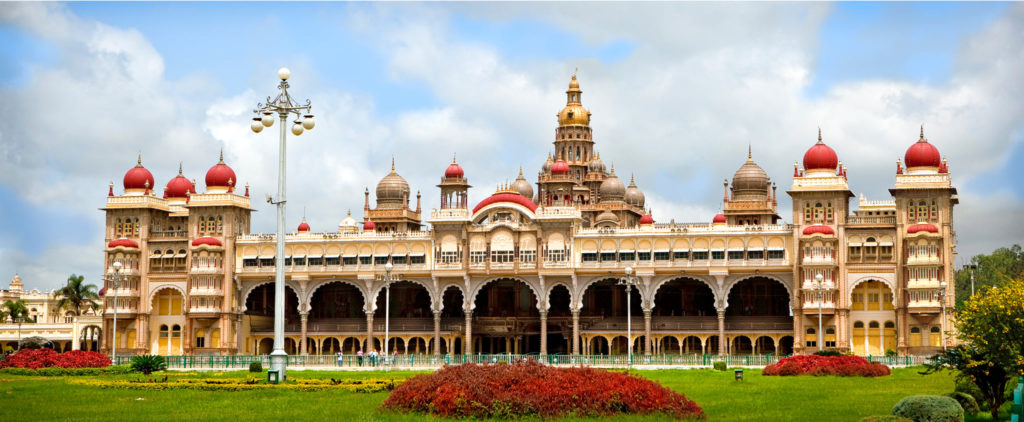 1. Mysore Palace – The official residence of the Wadiyar dynasty who ruled Mysore from 1399 to 1950 is the city's most prominent tourist destination, and attracts millions of visitors round the year.
2. Brindavan Gardens – spend some quality time strolling among the flowers of hundreds of varieties.
3. Try sky diving if you are in need of an adrenaline rush.
4. Mysuru rail museum to bring out the child in you
5. Gomateshwara statue – This statue of Bahubali at Shravanabelagola (85 km from Mysuru) is an awe inspiring sight – a 57 foot granite statue carved from a single piece of rock, and is considered to be the tallest monolithic sculpture in the world.
6. Must eat and buy – The melt-in-the-mouth Mysore pak, which originated in the kitchens of the Mysore Palace, and is easily the most beloved sweetmeat in the state.
CHIKKMAGALURU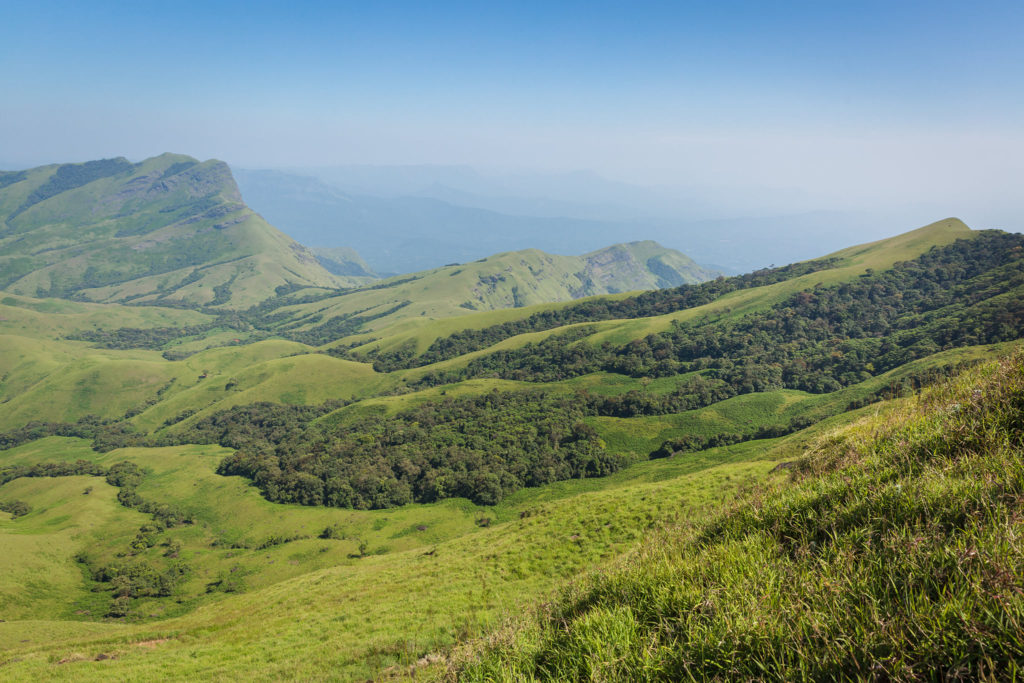 Another popular weekend getaway from Bangalore – a nice scenic long drive of about 250 km from the city. You can also reach there from Mangalore airport which is just 15 km away.
Some of the interesting things you can see/do nearby the town
1. Wildlife safari at Bhadra Wildlife Sanctuary
2. Trek at Kudremukh National Park
3. Check out the many waterfalls
4. Visit the Coffee Museum
5. White water rafting at the Bhadra river
6. Coffee plantation tour
MANGALORE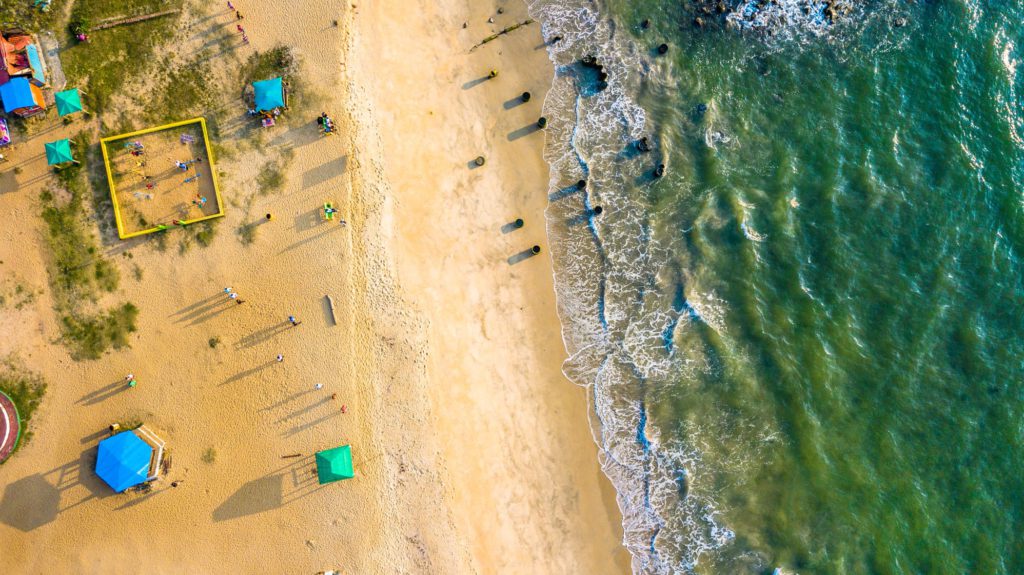 This city which has a spanking new airport is the gateway to many of Karnataka's tourist delights
1. Tannirbhavi Beach – popular with families, safe and has lifeguards. Also has a 15 – acre tree park which is worth a visit.
2. Ottinene beach – very scenic high cliff view and breath-taking sunset.
3. Panambur beach – famous as one of India's cleanest beaches, lots of water sports. Very near Mangalore
4. Murudeshwar Temple – This magnificent shrine, covered in the most intricate carvings, boasts the second-tallest statue of Lord Shiva in the world, which can be viewed from the 123-foot high temple entrance.
5. Jog Falls – The second highest waterfall in India, the magnificent Jog Falls flow down from a height of 253 metres and are best seen in the afternoon when the sunlight hits the water. It is a bit of a drive being 219 kms from Mangalore, but worth it.
COORG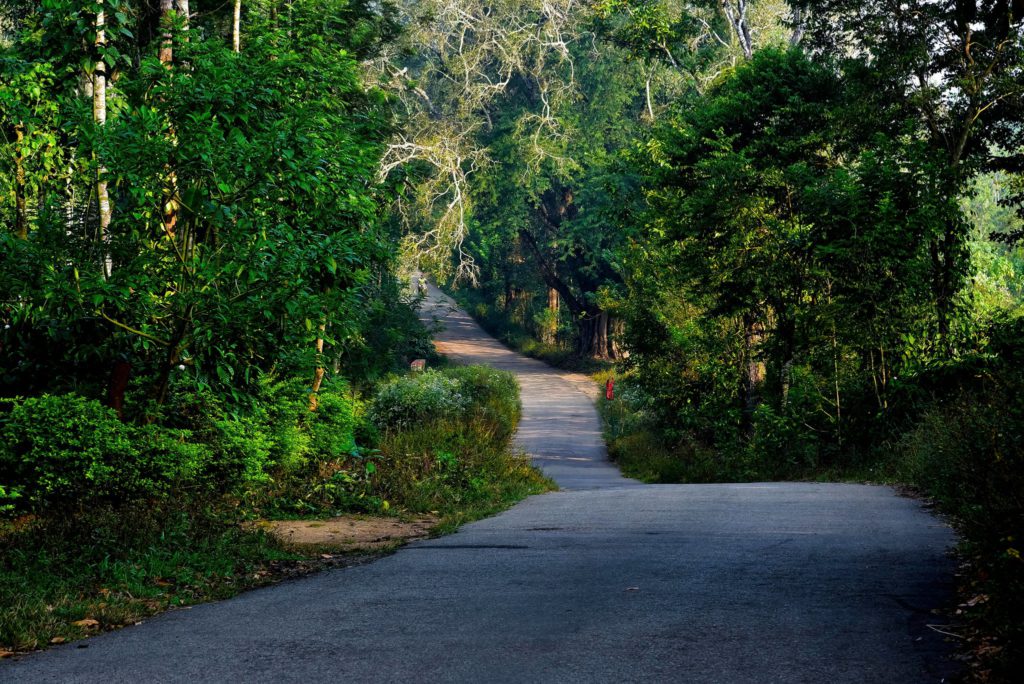 Coffee and pepper plantation trails in Coorg – Rediscover your childhood as you pedal around the plantation trails on a bicycle, explore the coffee estate and learn what goes into the making of your favourite cup of coffee.
Or you can revitalize your senses by combining outdoor activities with leisurely walks or a guided tour through colonial pepper and spice plantations surrounded by lush, tropical rainforests and birdlife.
Spice shopping at Coorg The vast selection of fresh beans available entice coffee lovers to carry home freshly-ground varieties, especially in places like Coorg, where you can also pick up spices and vanilla sticks from the Madikeri Bazaar.
OTHER UNIQUE EXPERIENCES
Dubare Elephant Camp – Located on the Cauvery River, this is a place where you can get up close with elephants, even get into the water with the elephants and be a part of their bathing ritual.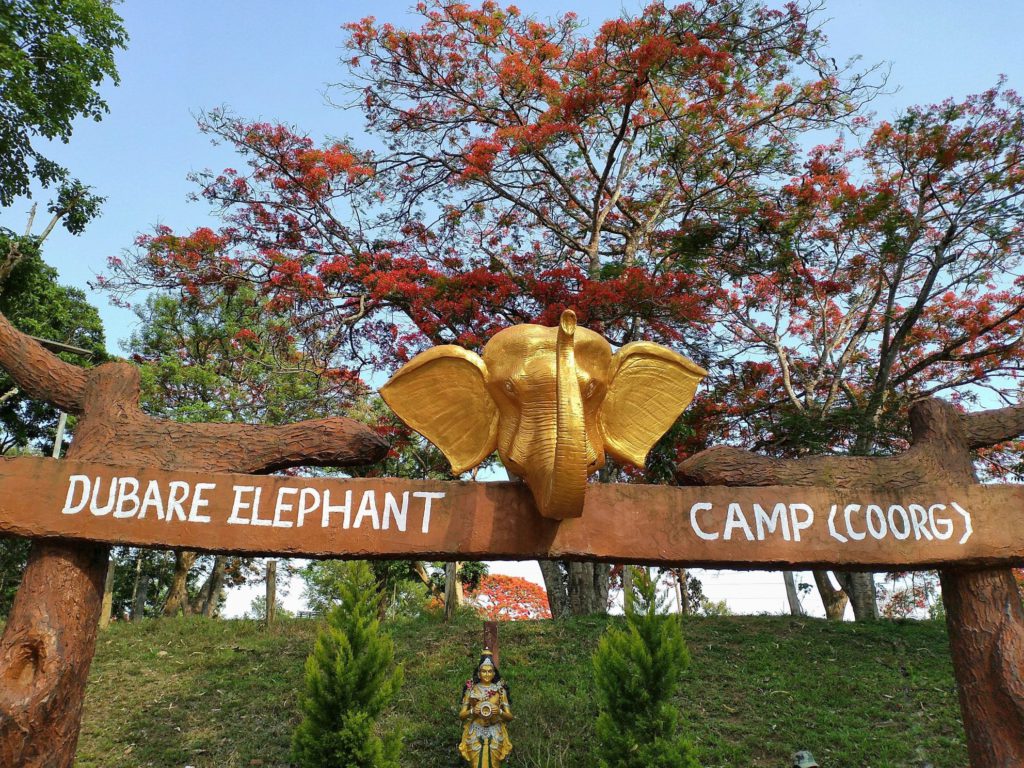 Dandeli camping
Visit the enchanting Jungle Camp Resort and stay in one of Dandeli's rustic tree houses set amid a lush green forest , where you wake up to the song of forest birds. Dandeli's resorts offer numerous outdoor sports and activities like white-water rafting, rock climbing, rappelling, fishing and overnight camping, as well as serene vistas of misty hills and the joys of communing with nature under starry skies. Wildlife enthusiasts can take open jeep guided tours for sightings of tigers, leopards, black panthers, elephants, deer, antelope and many species of birds.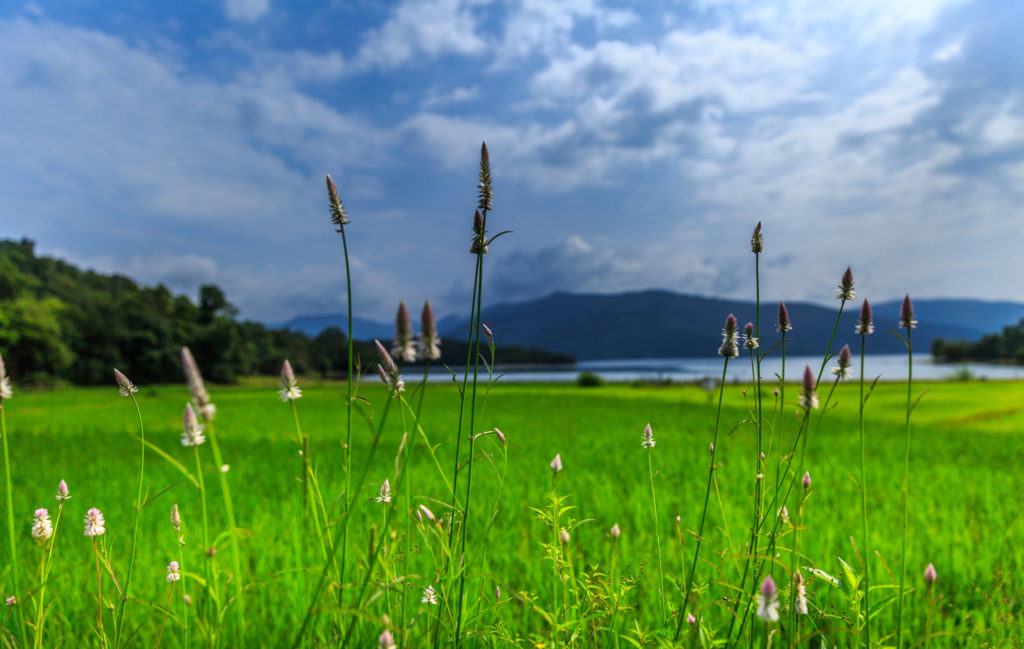 Cauvery fishing camps – If you want to try your hand at fishing, head for the rustic fishing camps at Bheemeshwari, Doddamakali and Galibore along the river Cauvery, which offer leisure fishing along with forest treks, nature walks, stream crossing and bouldering.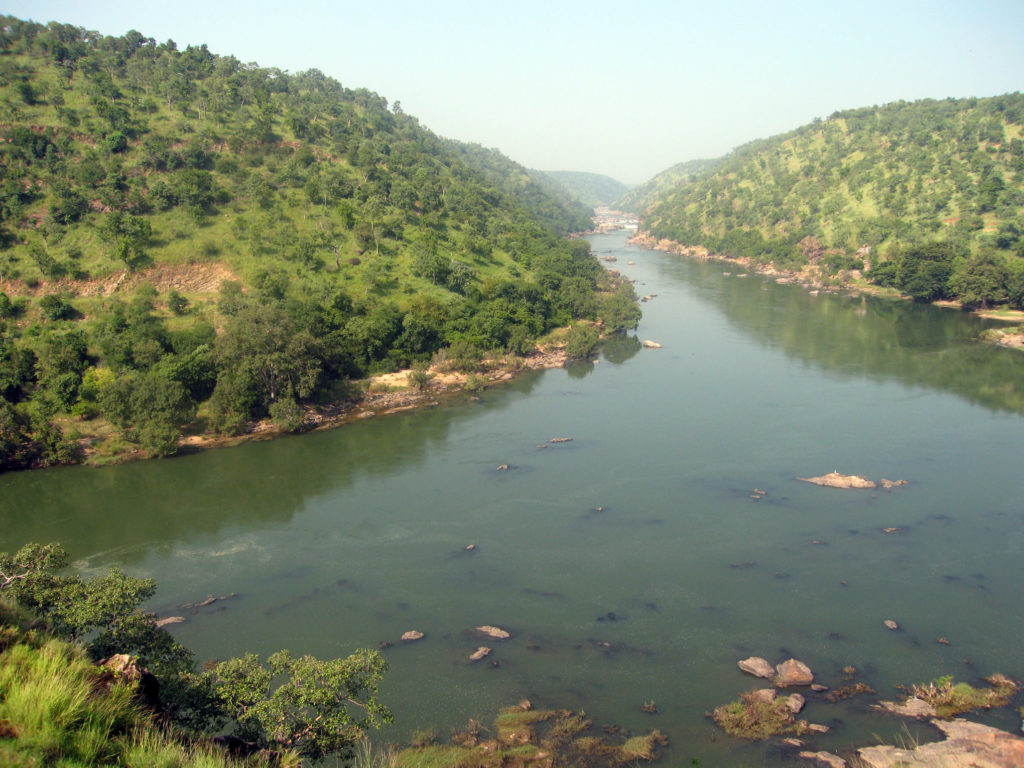 Backwater boating – Pontoon boat tours down the beautiful Shambhavi River take you through mangroves, coconut trees, and natural wildlife, past the Tulunadu settlements on the riverbank and down to the ocean.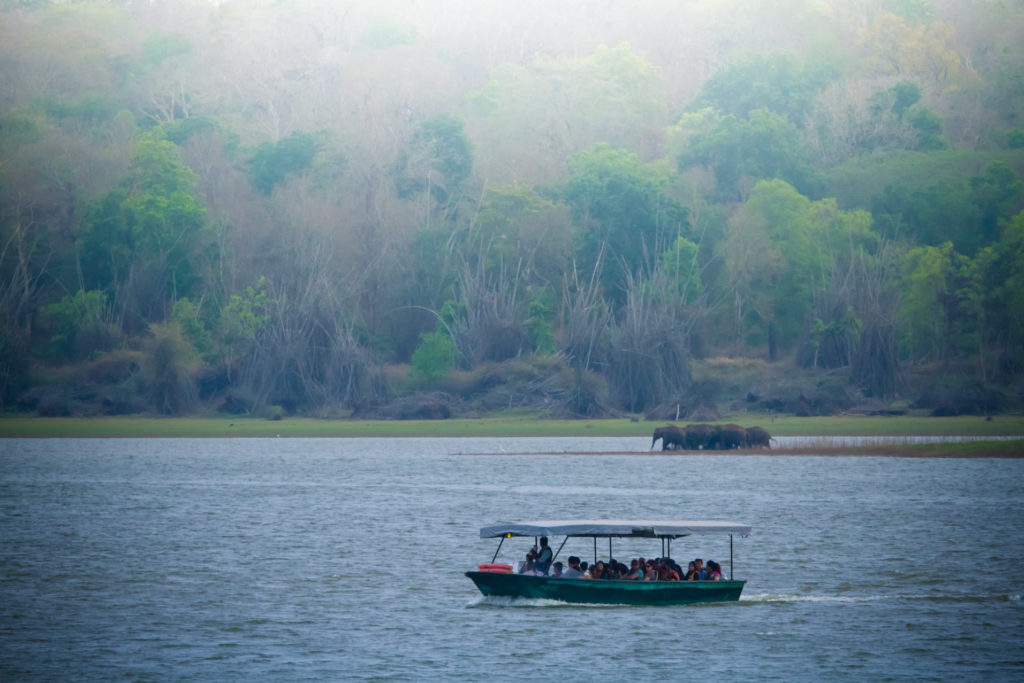 Kabini Orange County Resort – by the Cauvery River (now called Evove Back) – Spend a weekend amidst nature and experience a relaxed lifestyle that could get addictive.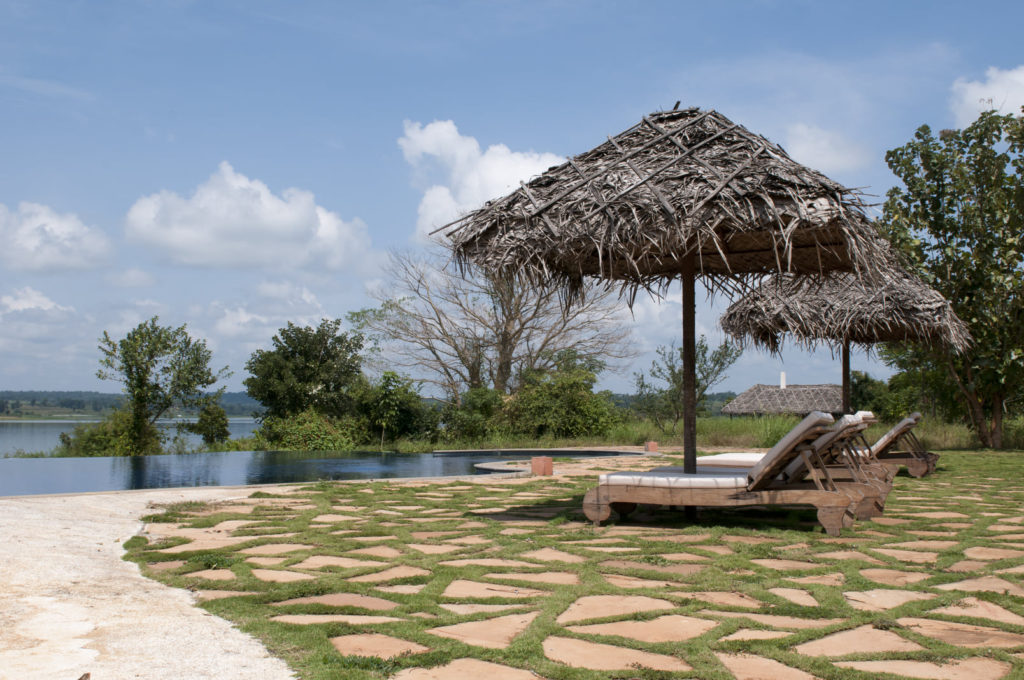 Bandipur National Park – Perfect for a day picnic, the famous Bandipur tiger reserve and bird sanctuary is an idyllic retreat for nature lovers and bird watchers.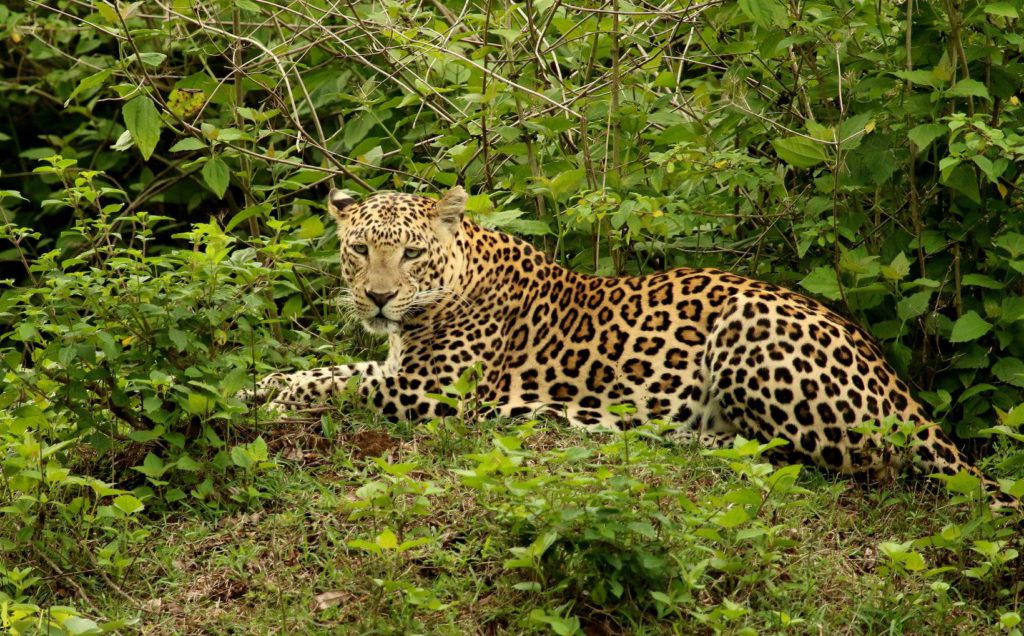 Hampi – Classified as a World Heritage Site by UNESCO, these magnificent ruins of the famed Vijayanagara empire are a sight to behold, and like nothing else on earth. You will be wide eyed and open mouthed as you traverse this 29 sq km historical wonder. It is quite some distance from Bangalore, but worth the trouble. It is what we would call a 'bucket list' place to see.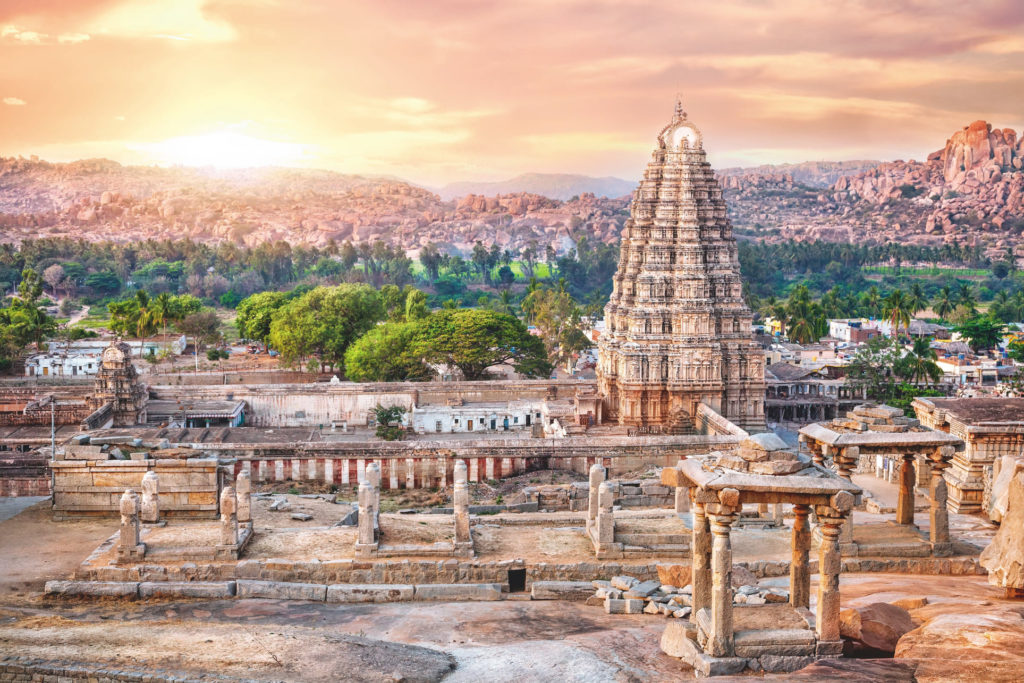 MUST EAT
Mysore (Mysuru) Masala dosa
Your favourite Indian flat savoury pancake (really? pancake?) with your favourite mashed potato filling – but with the Mysore twist that is Karnataka's contribution to the legendary dosa. A spicy red chilli + garlic chutney lining the inner side of the dosa. Many South Indian restaurants all over the country serve it – but you have to try the original when you are in the land of its birth.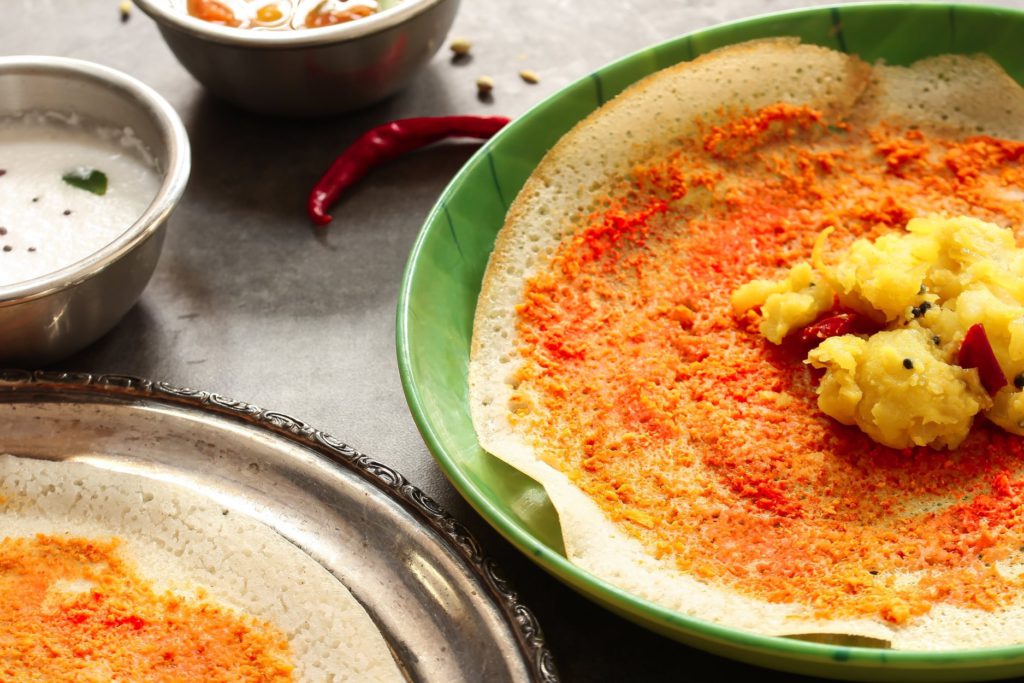 Holige
Dough balls filled with sweetened lentil stuffing, then rolled out like a flatbread and roasted in a pan. If it looks like a puran poli, don't be surprised, because it is actually the Karnataka version of that popular Maharashtrian sweet dish.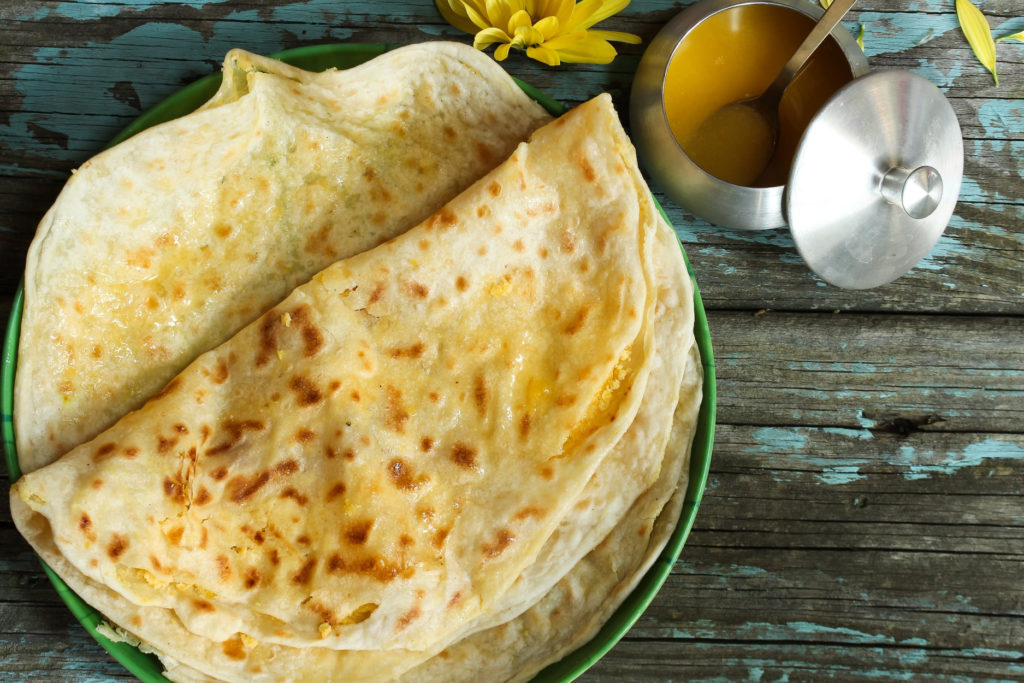 Mangalore fish curry
If seafood is your thing, you simply cannot afford to miss this coastal Karnataka special. Locally called meen gassi, which literally means fish curry, this tangy and spicy coastal recipe is extremely popular, and is delicious served hot with rice, neer dosa or appams. The taste will stay with you forever.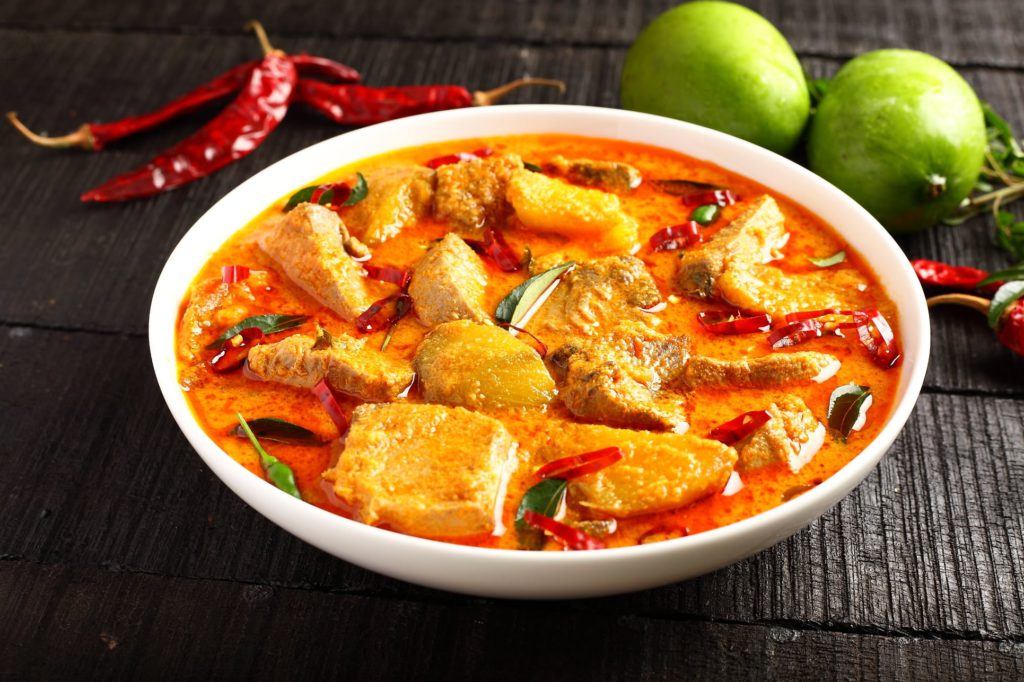 Bis Bele Bath
No, it is not a place for bathing, it is a rice and lentil dish. Rice & Lentil (edible legume or dal) are cooked separately and mixed along with Bisi Bele Bath Masala or powder. Bisi Bele Bath powder is made from fine grinding of chili, cloves, cumin, chana (Bengal gram), cinnamon, coconut, urad dal, coriander seeds and other ingredients. A South Karnataka special, it is widely available in many restaurants in Bangalore. So, make it a point to try it out.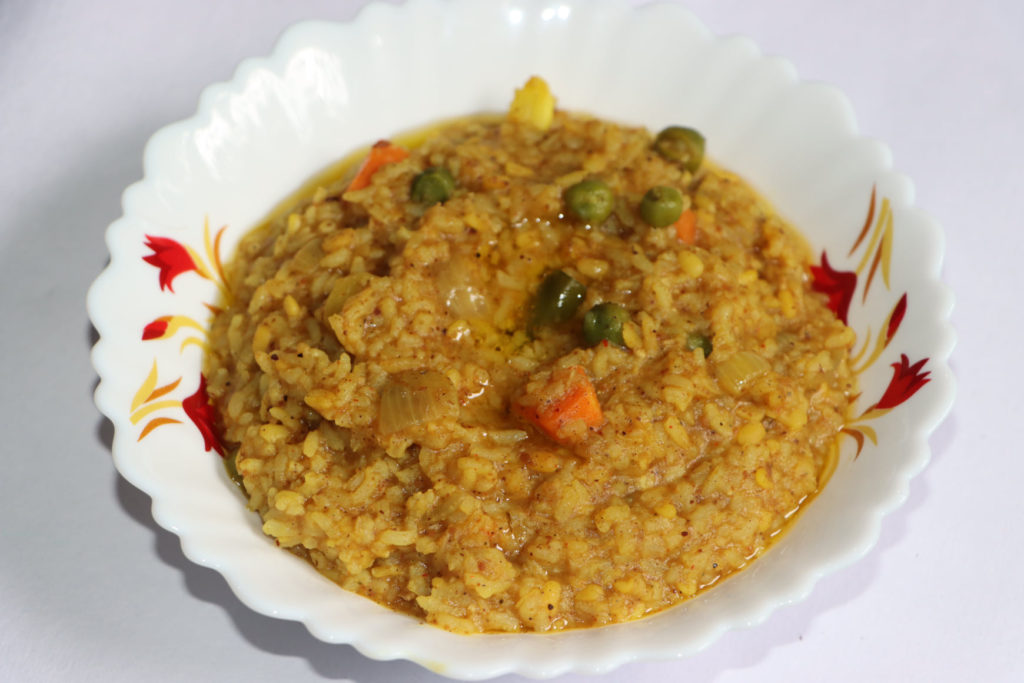 Goli bajji
A popular fried snack found across the state, this is an Udupi special – spicy little bite-sized balls of fried dough served hot with tea or coffee. It's the anytime meal of the state.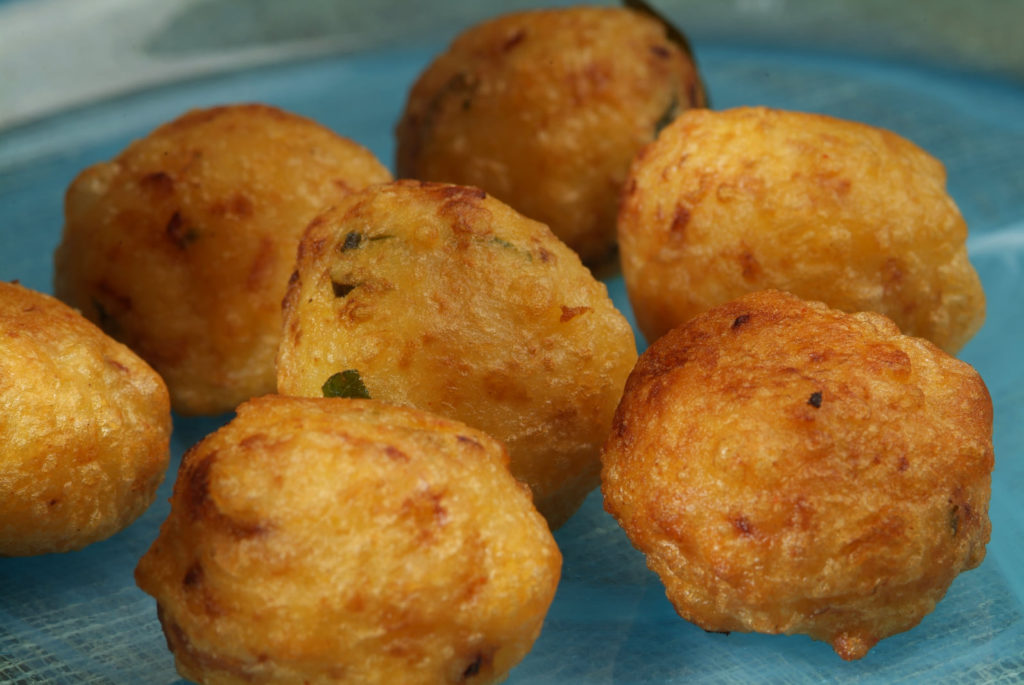 Sabbakki payasam
A well-loved dessert, to make a pudding that is often served A favourite at festivals or special occasions, this is a pudding made by cooking sago or pearl in sweetened and delicately spiced milk.
Mysore pak
We talked about this before. Sinful and delicious, you must try it as often as possible, and carry as much of it as possible back home, as long as it doesn't qualify as excess baggage.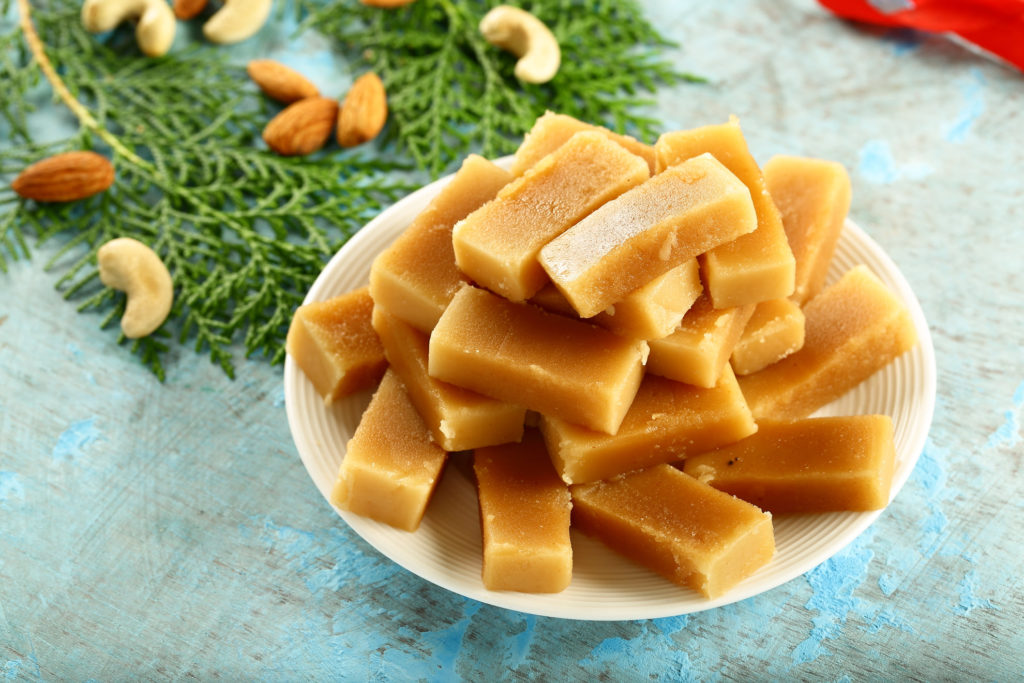 Travel Update : Please note that there could travel restrictions for travellers because of the ongoing pandemic. Before travelling, please always check the latest government advice about COVID-19 travel restrictions in your destination.
Photos : Shutterstock
For latest travel news and updates, food and drink journeys, restaurant features, and more, like us on Facebook or follow us on Instagram. Read more on Travel and Food Network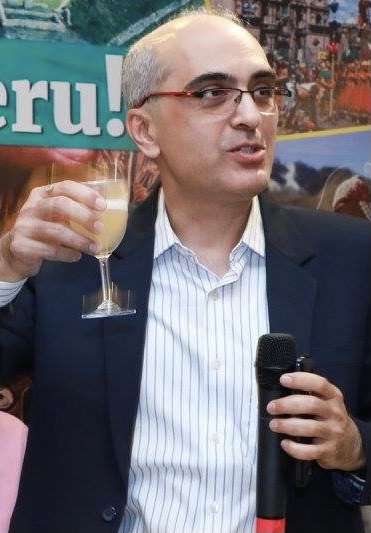 Sanjay has been navigating the stormy waters of the Indian media and entertainment industry for nearly 3 decades, and has worked with some of the leading Indian and international media brands in this time. His travels to various international destinations for work and leisure has led him to appreciate the connection between food and travel, and he likes to share his experiences through his articles on Travel and Food Network. He lives in Mumbai, but considers himself a global foodie-citizen.