Avalanche Canyon Hill, Ooty. Photo: Tamil Nadu Tourism
The pace is slow, the landscape is lush, modernity barely intrudes, yet the hills are alive!
Rolling hills, lush green trees, picturesque scenery, and calming winds all describe the tranquil and peaceful hill stations of Tamil Nadu. Providing a perfect weekend getaway, the state's hill stations are a great place to unwind and relax, away from the busy city life. Here are some of the best hill stations in Tamil Nadu to visit next summer.
Ooty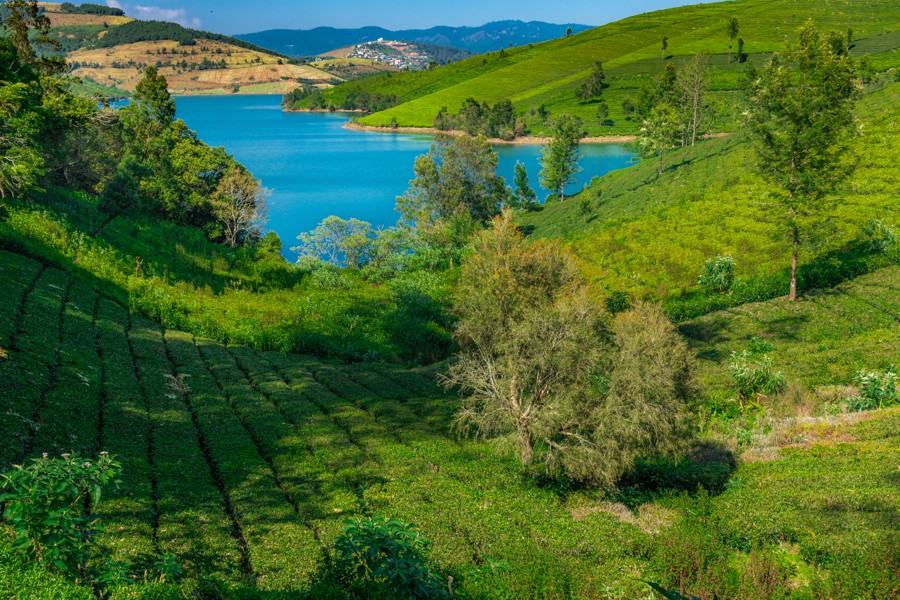 Ooty is undoubtedly the most famous hill station of Tamil Nadu, also called the 'Queen of Hill Stations.' From nature walks in the paradise-like gardens to relaxing with a cup of tea from the tea plantations, Ooty will revitalize your soul. Also known as Udhagamandalam, the hill station has several beautiful spots like Rose Garden, Botanical Garden, Deer Park, Doddabetta Peak, Ooty Lake, Pykara Lake, Avalanche Lake, Thunder World, Madumalai National Park, Tea Museum, and more. Wildlife lovers must plan a visit to Mudumalai National Park to spot golden jackals, Indian leopards, Bengal tigers and Asiatic elephants.
Coonoor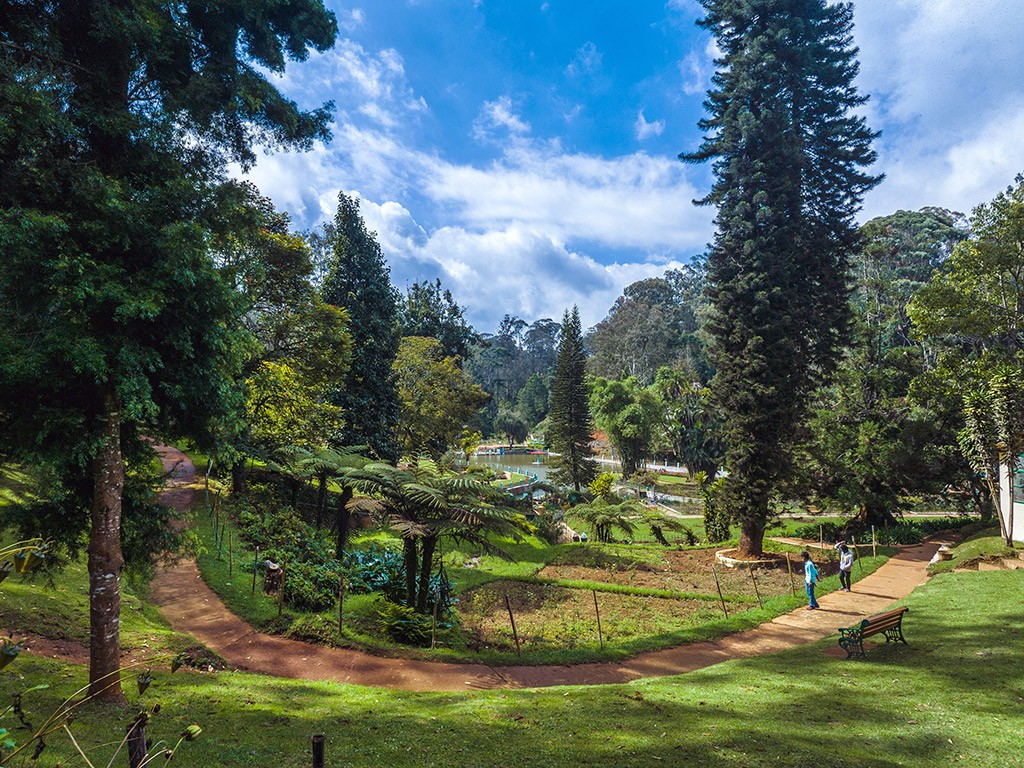 Located on the western edge of the state of Tamil Nadu, Coonoor is an ideal base for trekking expeditions and leads right into the Nilgiri Hills. A popular tourist place is Sim's Park which has a collective display exceeding one thousand types of plant species. Another spot is the Dolphin's Nose Viewpoint, which is famous for offering magnificent view of the Nilgiri Hills and the breathtaking waterfalls, Catherine. Lamb's Rock, Fort of Droog and Law's Falls are other popular tourist attractions.
Kodaikanal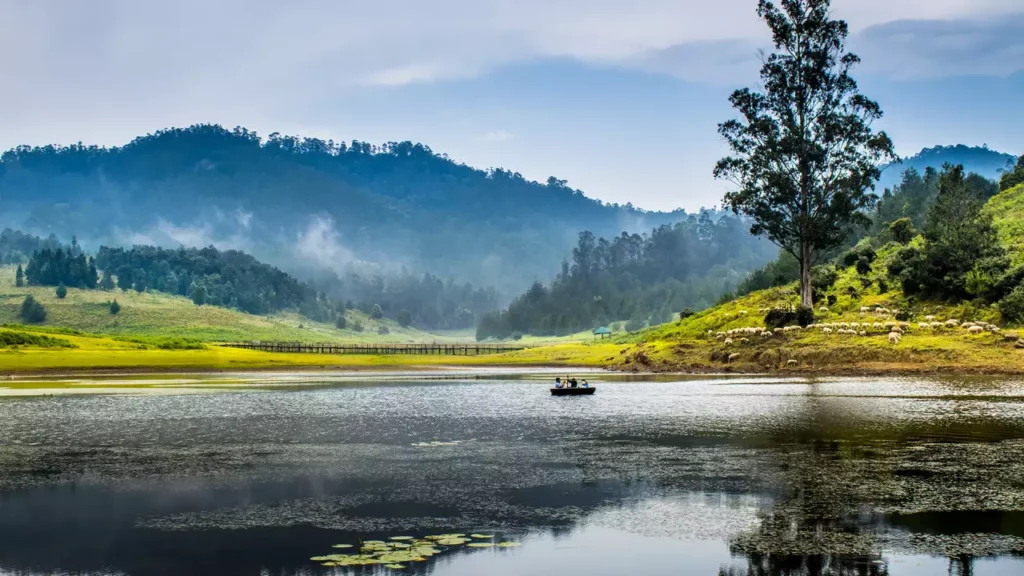 Nestled amidst the Palani Hills in Tamil Nadu, Kodaikanla's pure and untouched beauty will make you fall in love with it every single time. Star-shaped Lake, vertical granite rocks, cascading waterfalls, webbed forests, sweeping views of terrace farms—Kodaikanal's natural topography is a sight for sore eyes. Discover a charming solitude in Tamil Nadu's hills. Amble along the slopes on a bike, kayak in the fresh waters or indulge in some sightseeing—there is much to explore in this hill station that is defined by mist-covered cliffs, cloud-capped mountains, wonderful climate, and mesmerizing views of lakes and valleys.
Meghamalai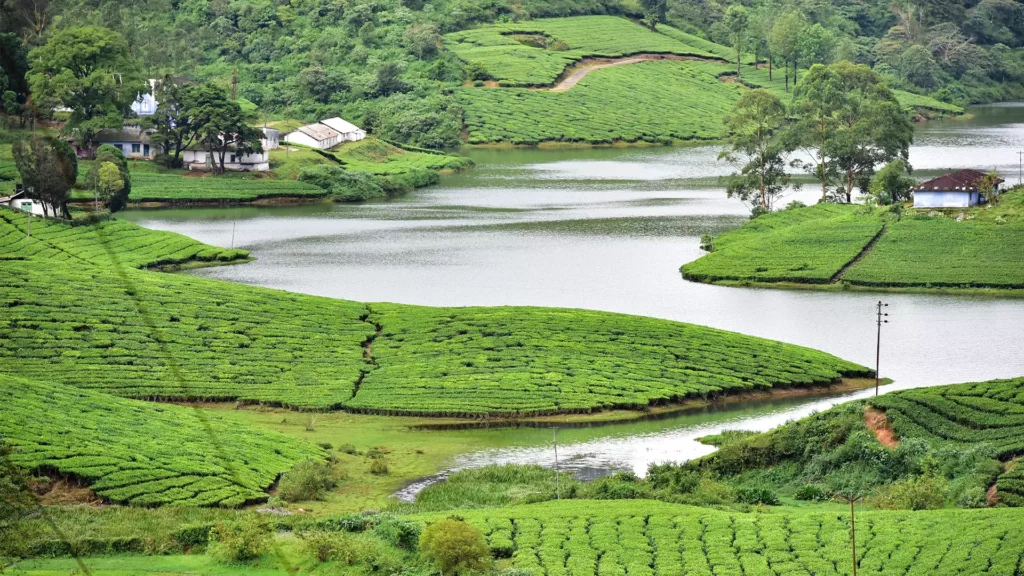 A secluded, picturesque hilly area in the Theni district of Tamil Nadu, Meghamalai is a small yet an enticing destination to visit during your next break. Be ready to be welcomed by the fragrance of pepper, cardamom and cinnamon in the breeze. Explore the diverse wildlife in its forests, admire the beauty of the Meghamalai Falls and pay homage to the famous temples of the area: Mangla Devi Temple, Maharaja Mettu Point, and Murugan temple. Manalar Dam, Suruli Falls, Iravangalar Dam, and Meghamalai Wildlife Sanctuary are other unmissable tourist hotspots.
Yelagiri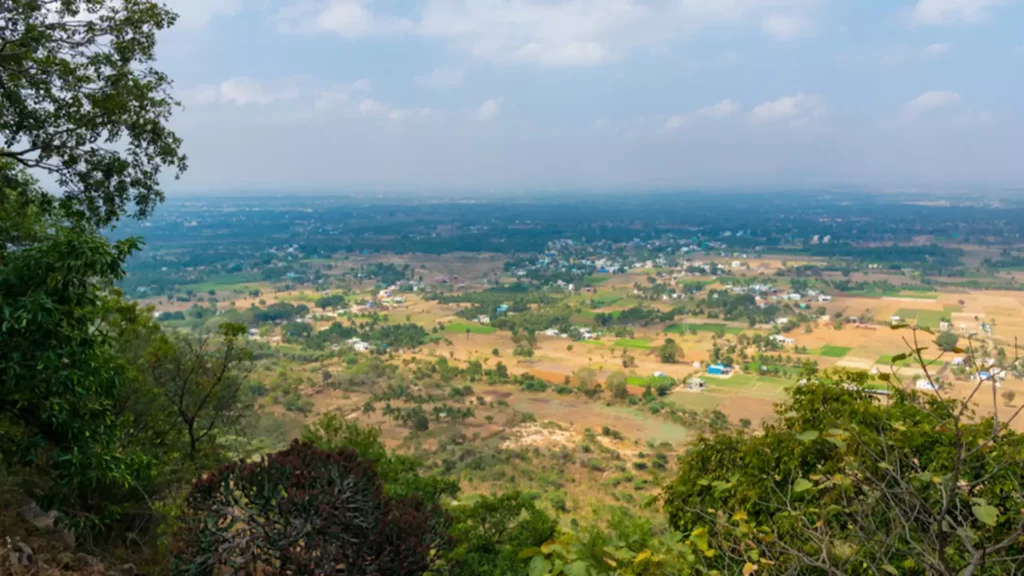 This quaint little hill station nestled in the Vellore district of Tamil is the perfect weekend spot defined by verdant valleys, rose gardens and orchard fields. At the height of over 1100 meters above sea level, the place offers its visitors some of the most heavenly spots like the Jalagamparai waterfalls, Punganur lake, and Swamimalai Hills making it a serene spot to relax over the weekend. Some of the other tourist attractions are the Velvan Temple, Jalagandeeswarar Temple, Yelagiri Adventure Camp, Amirthi Zoological Waterfalls and Telescope Observatory. Yelagiri is also the home to the finest honey in Tamil Nadu. Don't forget to bring back jars of these sweet souvenirs.
Sirumalai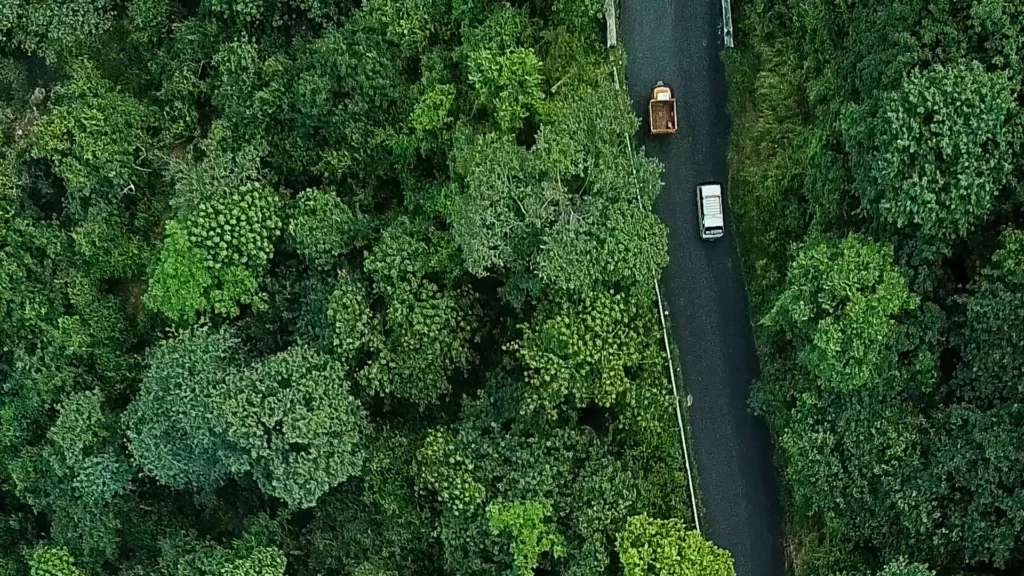 Sirumalai is a popular tourist destination in Tamil Nadu and is the preferred choice for a weekend getaway from Madurai or Trichy due to the close proximity to the hill station which is situated at an altitude of 1600 meters above sea level offering stunning views of the surrounding mountains. Sirumalai is home to a number of interesting attractions such as Annai Velankanni Church, Vellimalai Murugan Temple and Sirumalai Lake where boating facilities are available. The hill station is also a great place for hiking and trekking, and there are a number of trails that lead up to the tallest hill in Sirumalai the Silver Hill, believed to be made of silver.
Yercaud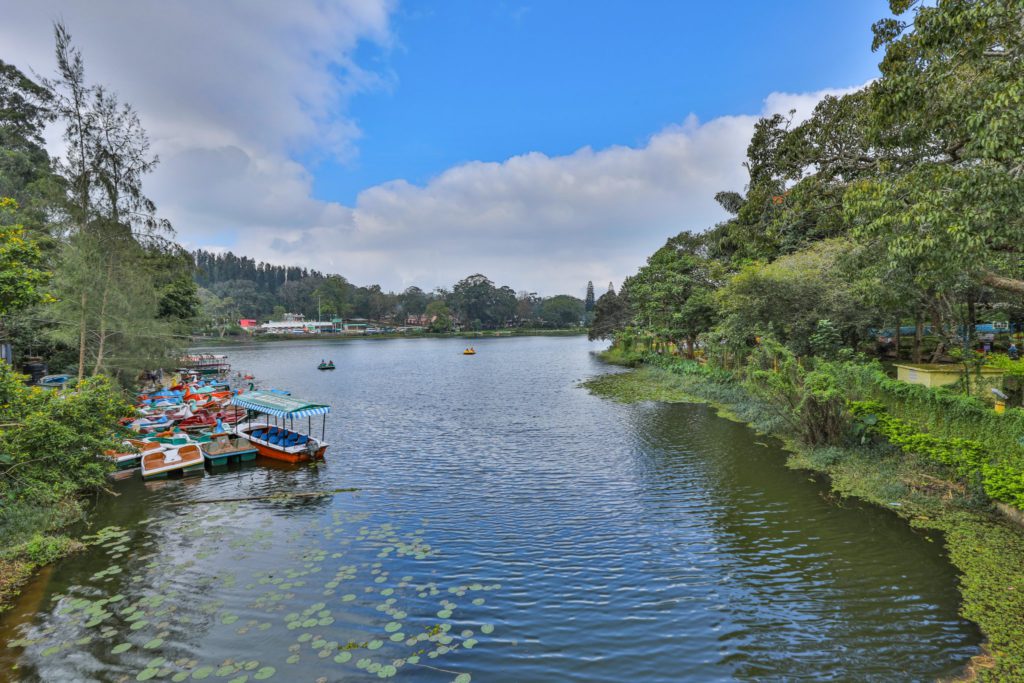 Tucked away in the Shevaroy range of hills in Tamil Nadu and located at an elevation of 1,500 metres above sea level – Yercaud is known for its pleasant climate, scenic beauty and rich biodiversity. The town gets its name from the Yercaud lake, which is surrounded by evergreen forests. The hill station is a popular tourist destination and is especially popular among trekkers and nature lovers. There are many trekking trails in the area, some of which lead to tourist hotspots, waterfalls and viewpoints like the Botanical Garden, Pagoda Point, Bears Cave, Shevaroy Temple, Anna Park, Kiliyur Falls, Arthur Seat and Lady's Seat. The area is also home to a variety of flora and fauna, so keep your camera on standby and watch out for bisons, sambar deers, spotted deers, mongoose, giant squirrels, and reptiles.
To know more visit Tamil Nadu Tourism's official website.
In Partnership with Tamil Nadu Tourism
For latest travel news and updates, food and drink journeys, restaurant features, and more, like us on Facebook or follow us on Instagram. Read more on Travel and Food Network
Related Coverage
In Photos | 5 Incredible UNESCO Heritage Sights to Visit in Tamil Nadu
10 Must-Visit Waterfalls in Tamil Nadu
4 Destinations In Tamil Nadu For A Perfect Holiday