Skip the flight. Drive through the scenic route instead, from Johannesburg to Kruger
Most tourists who fly from Johannesburg to Kruger National Park miss the rewards of driving through Mpumalanga, South Africa's smallest province. It's a journey packed with natural wonders, wildlife, waterfalls, and historical sites.
The GPS will tell you that the quickest route is the 400-kilometre road from Johannesburg Airport to Kruger's Phabeni Gate via N12 and N4 highways. Disregard that and take the more leisurely, scenic regional roads (R450, R36, R532) that go via the towns of Dullstroom, Graskop, and Hazyview. On the smooth and well-marked roads it is possible to do the journey in two days, but three is better.
The drive is full of breathtaking moments, when you may chance upon wildlife on the road, watch waterfalls in awe, take in gorgeous natural wonders from scenic viewpoints. This region saw a lot of action during the 19th-century Boer War, fought between the descendants of South Africa's early Dutch settlers and the British who came later. It is also an area rich in natural splendour, minerals, and wildlife—all factors that have shaped its eventful history. Besides that, this whole route is lined by nature reserves, which always means the possibility of sighting wildlife like gazelles, zebras, giraffes and sometimes even big cats. On the way back, turn the car in at Kruger Mpumalanga International Airport and take the flight to Johannesburg.
Day 1: Johannesburg to Dullstroom (250 km)
Leaving Johannesburg, take N12, N4, and R540 towards Dullstroom. End the 250-kilometre drive with an overnight stay at the lovely Walkersons Resort and Spa. Set in pristine woodland, with the feel of a Scottish country manor, this is a perfect welcome to Mpumalanga. The surrounding area is known for fly fishing: Spend a tranquil afternoon at one of the idyllic waterholes with a line.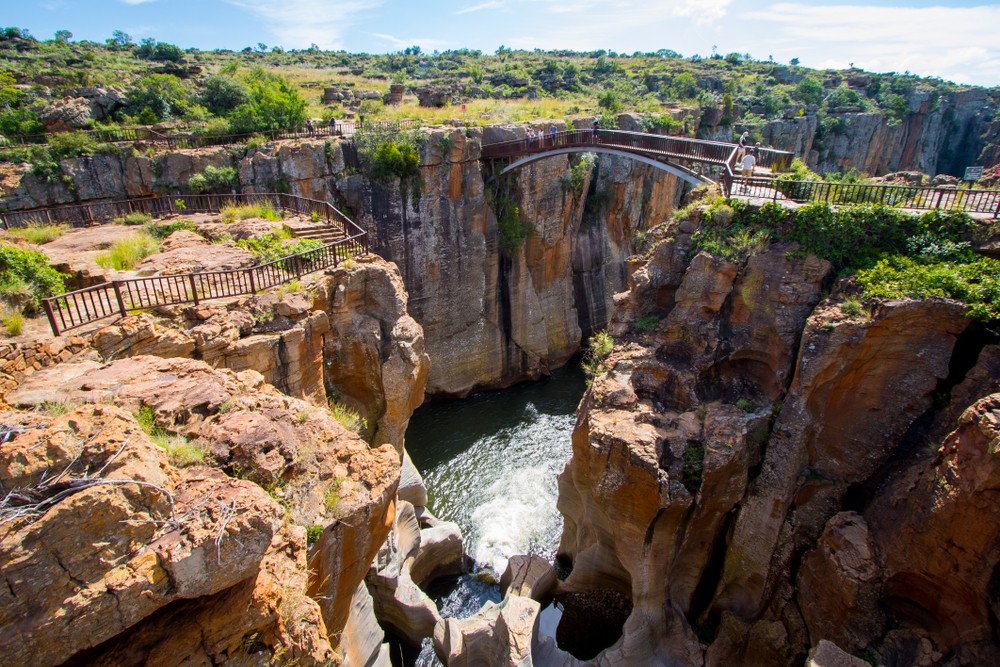 Day 2: Dullstroom to Crystal Springs Mountain Lodge (175 km)
Drive to Lydenburg and then take the road over Long Tom Pass, named after the long silver cannon that still stands on the crest of the pass. The Boers placed it here during the war and it could fire a 38-kilogram shell a distance of 10 kilometres. For British troops this strategically placed cannon was a curse.
Descend from the pass, travelling 23 kilometres on R37 to reach a junction where you turn left on R532. Another 7-8 kilometre drive leads to an intersection with the Old Lyndenburg Road. Around here, in a distance of 3-8 kilometres, are three wonderful waterfalls: Bridal Veil, Horseshoe, and Lone Creek. Reaching the falls requires short but steep walks from the road head, but they are stunning sights on a bright summer's day. Relax afterwards at the Mac Mac Pools, idyllic natural swimming holes in a forest, just a two-kilometre drive on a turnoff from the R532.
Return to the R532, and drive 16 kilometres to Graskop. If you're hungry after the hiking, stop for a bite at Harrie's Pancakes on the corner of Louis Trichardt and Church streets.
From there take R533 and drive 26 kilometres to Crystal Springs Mountain Lodge via Pilgrimsrest. Situated at the top of Robber's Pass, this lodge is attached to Crystal Springs Nature Reserve and offers game drives and plenty of hiking trails. You could also wake up early in the morning and do a game drive in your own car through a designated route through the reserve. There are many places to park and go for a short or long hike. The sightings are fantastic—giraffe, antelope, zebra, jackal and even leopards. Always stay in your car when you come across wildlife.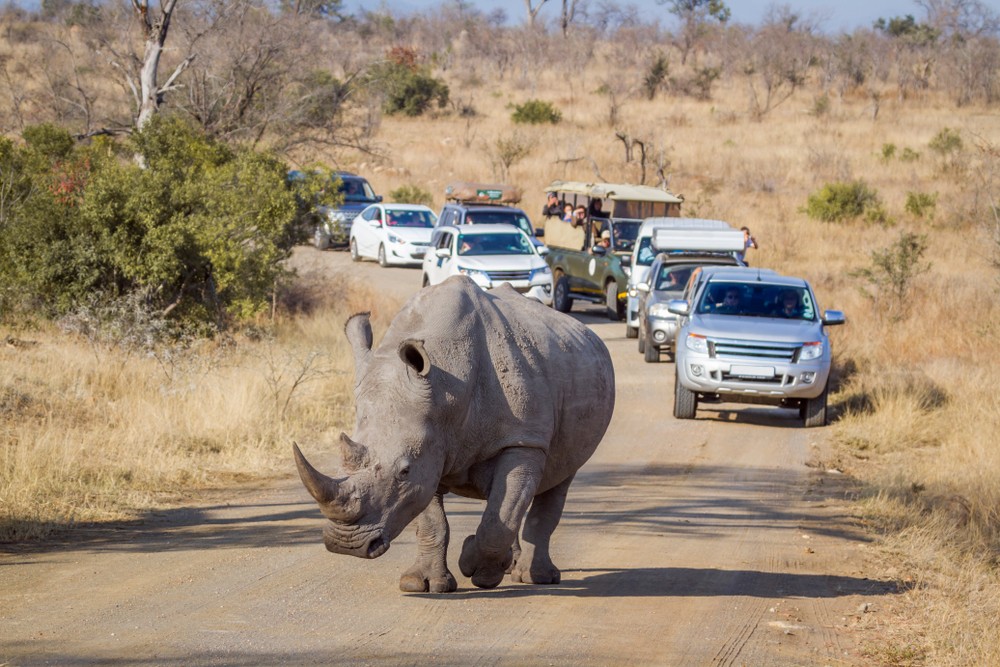 Day 3: Head to Hazyview (87 km)
Drive 25 kilometres back towards Graskop and turn left onto the R532, and then right onto the R534 after 2.6 kilometres. There are many viewpoints along this road through the Drakensberg Escarpment, an area of skyscraping cliffs, deep canyons, and dramatic hillsides. Drive ten kilometres along this stretch, stopping at imaginatively named points like Bridal Veil Falls, God's Window, and Three Rondavels. Return to Graskop and take the R535 to Hazyview, 42 kilometres away. This little town is just 12 kilometres from the Phabeni Gate leading into the western part of Kruger National Park. It has numerous cosy guest houses, and B&Bs. From this gate, visitors can enter the park in their cars, and spend the day driving around. Wildlife sightings, including rhinos, elephants, buffaloes, and even lions are likely.
For latest travel news and updates, food and drink journeys, restaurant features, and more, like us on Facebook or follow us on Instagram. Read more on Travel and Food Network
Trending on TFN
The 23 Best Places To Go In 2023
Explore Utah's Mighty 5® and What Lies in Between