According to recent studies, around 8% of the total world population is vegan. As more people around the world are starting to live a meat-free life, the restaurant industry is learning to adapt to the tastes of its customers. While serving some of the most delicious meals you may have ever had, these restaurants are also advocating for healthy and environment-friendly lifestyles through plant-based meals.
Here are our picks of the best vegan restaurants in the world.
1. Lentil As Anything | Australia
International | Healthy
Lentil As Anything is more than just a vegan restaurant. With their tagline: "Food Without Borders", they are a movement for social fairness and inclusion. It is a whole community of individuals who believe in using fresh, organic food to fuel their bodies. They have three locations in Melbourne and one in Sydney, serving a variety of dishes and international cuisines. Popular dishes are grilled polenta, savory Japanese pancakes and chia pudding.
Restaurant locations:
Melbourne
1/3 St Heliers St, Abbotsford, Melbourne, Victoria, 3067 Ph. 0424 081 738
41 Blessington St, St Kilda, Melbourne, Victoria, 3182 Ph. (03) 9534 7341
207 Albert St, Brunswick VIC 3056 Ph. 0406 101 181
Sydney
391 King St, Newtown, Sydney, New South Wales, 2042 Ph. 0424 345 368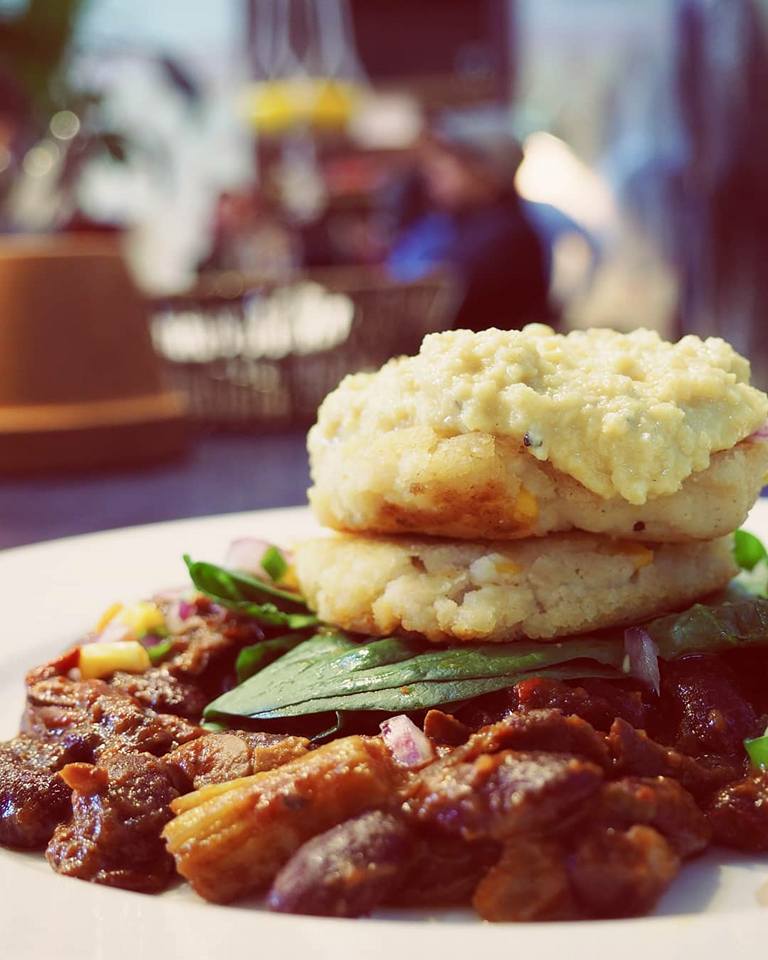 2. Kajitsu | New York City, U.S.A.
Japanese | Shojin | Vegetarian
Kajitsu means "day of celebration" or, "fine day" in Japanese. It is not just another restaurant, it is a journey to tranquility through food. The one Michelin star Japanese restaurant serves Shojin cuisine, a type of vegetarian cooking that has its roots in Zen Buddhism. Even though it does not use fish or meat, it is still regarded as the foundation of all Japanese cuisine.
The dishes used at Kajistu were handpicked for the restaurant and include pieces created by master Japanese potters over 200 years ago and also some are by modern ceramic artists. Every month the menu changes to reflect the Japanese cultural interpretation of a given season explained through specific ingredients. In some months persimmons, chestnuts, and turnips appear, but in winter months it shifts over to celery root and daikon, the king of all Japanese winter vegetables.
Restaurant location: 125 E 39th Street, New York, NY 10016. Ph. 212 228 4873
Must Read: Eat Your Way Through New York's Gastronomic Delights | Travel & Food Guide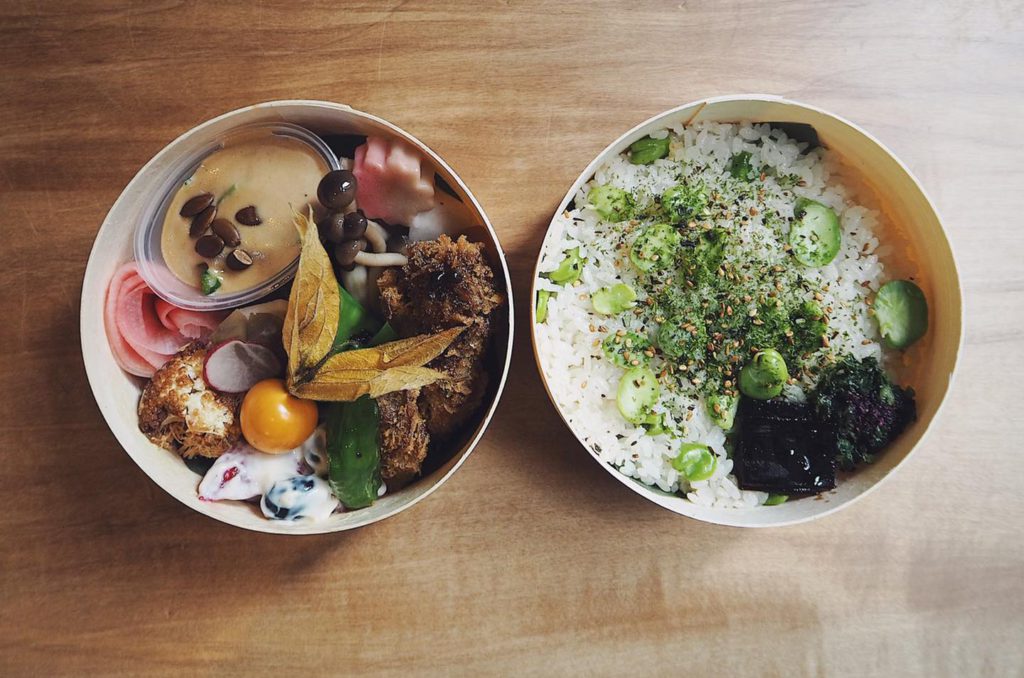 Italian | Asian | Vegetarian
A mainstay of Paris's vegetarian dining scene since 2007, this address has gained a rep for its incredibly generous (and very delicious) brunch. Decked out Brooklyn loft-style with lots and lots of glass, Soya's menu weaves Asian and Italian influences into its diverse offering, while drinks span everything from organic wine to kombucha.
Soya Cantine Bio offers a fantastic salad bar (tabbouleh, humus, broccoli, lettuce, cabbage, beetroot) and hot dishes including things like vegetarian lasagna, Lebanese-style chickpeas, warm spring rolls, seaweed dumplings, potatoes with vanilla and cakes in small ramekins.
Restaurant location: 20 Rue de la Pierre Levée, 11th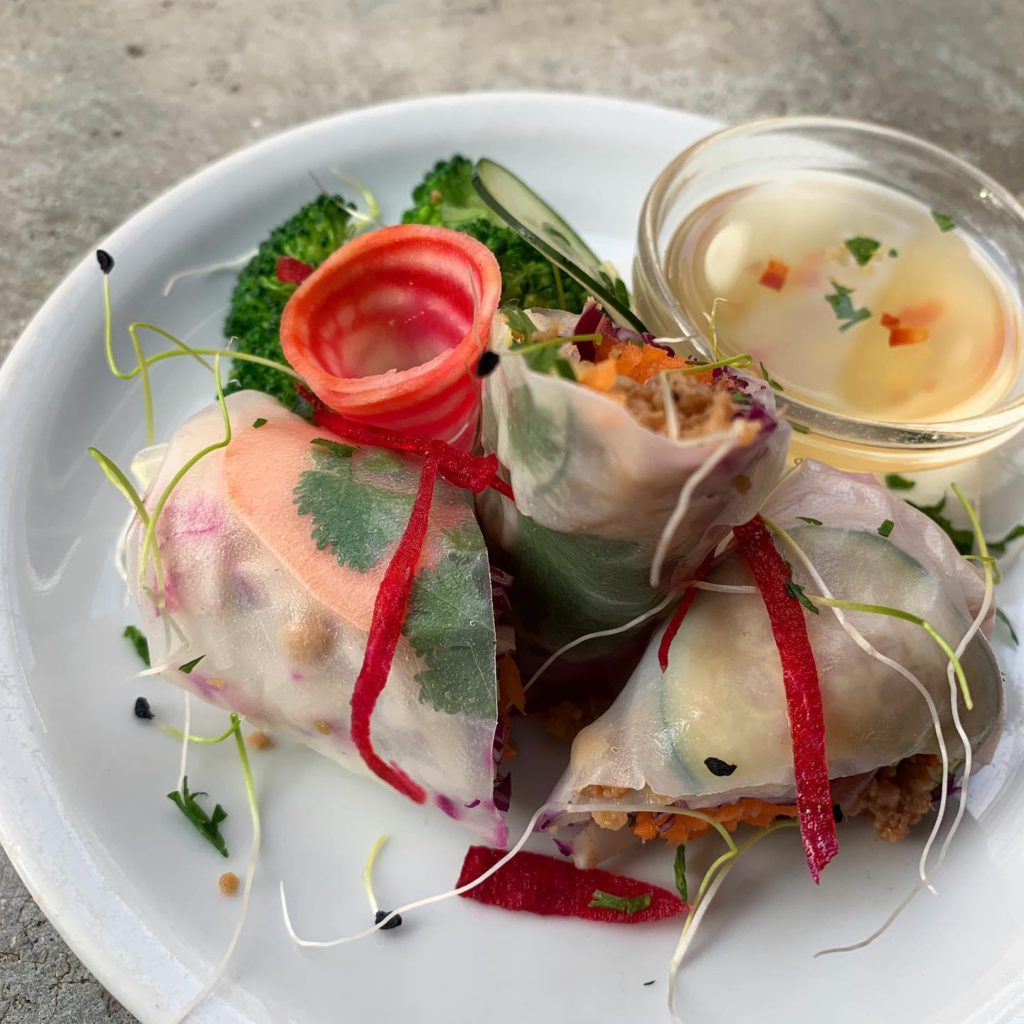 4. Vx Bristol | Bristol, England
Contemporary | Fast food
If you think eating vegan means eating just healthy and green food all the time, then you are wrong. Vegan junk food is a new concept that ensures that even plant eaters can treat themselves to junk food every once in a while. Vx Bristol serves up the best vegan junk food in England. Some of the most popular items on their menu are mac n' cheese wraps and burgers, BBQ ribs, steak frites and you must try their massive Oreo milkshake and coke floats.
Restaurant location: 123 East Street, BS3 4ER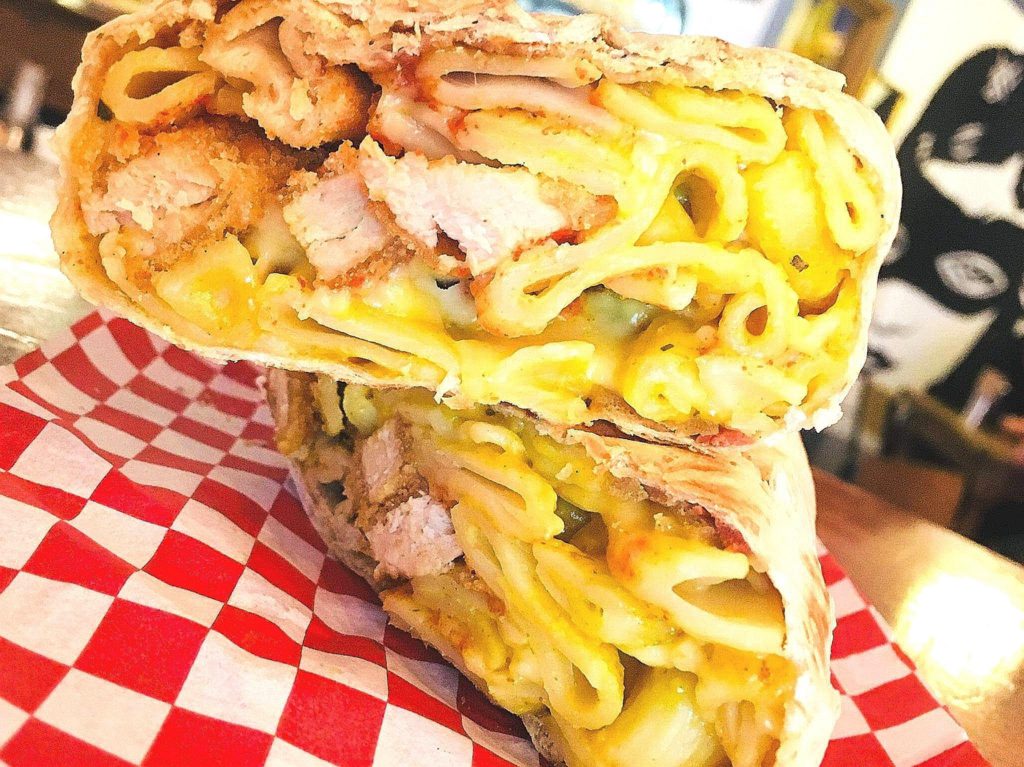 Contemporary | Fast food
LOV serves sustainable, responsible, and vegan cuisine. The name LOV stands for Local, Organic and Vegan- all the propertied that sum up their dishes. Their "fast-fine" restaurants offer a versatile menu and have dishes that are healthy and hearty. The menus are 100% vegan and balanced in terms of flavors.
While the first took off in Montreal, it was equally well-received even in Toronto. Order a cocktail before indulging in a poke bowl or trying out one of their hearty burgers.
Restaurant location:
Toronto: 620 King St W Suite 102, Toronto, ON M5V 1M6, Canada, Ph. +14163668568
Montreal: 464 McGill St, Montreal, Quebec H2Y 2H2, Canada, Ph. +15142871155
6. Anothai | Bangkok, Thailand
Asian | Thai
Thai cuisine is some of the most flavorful in the world. One of the pioneers of Bangkok's vegetarian scene is Anothai, serving inventive Thai dishes with organic veggies from the chef's family farm. A must-go for vegetarians looking to expand their culinary horizons beyond the humble tofu pad Thai.
Creative starters include stir-fried coconut sprouts with chili and kaffir lime leaves and nori-wrapped tofu with wasabi. For the main dish, you can get the fried rice with pineapple and cashews, tempeh tempura and spinach and mushroom lasagna. Finish off with freshly baked goods from their in-house bakery; the pumpkin muffins and chocolate cake with sherry sauce are must-tries for anyone with a sweet-tooth.
Restaurant location: 976/17 Soi Rama 9 Hospital, HuayKwang, Bangkapi, (2,902.26 km) 10310 Bangkok, Thailand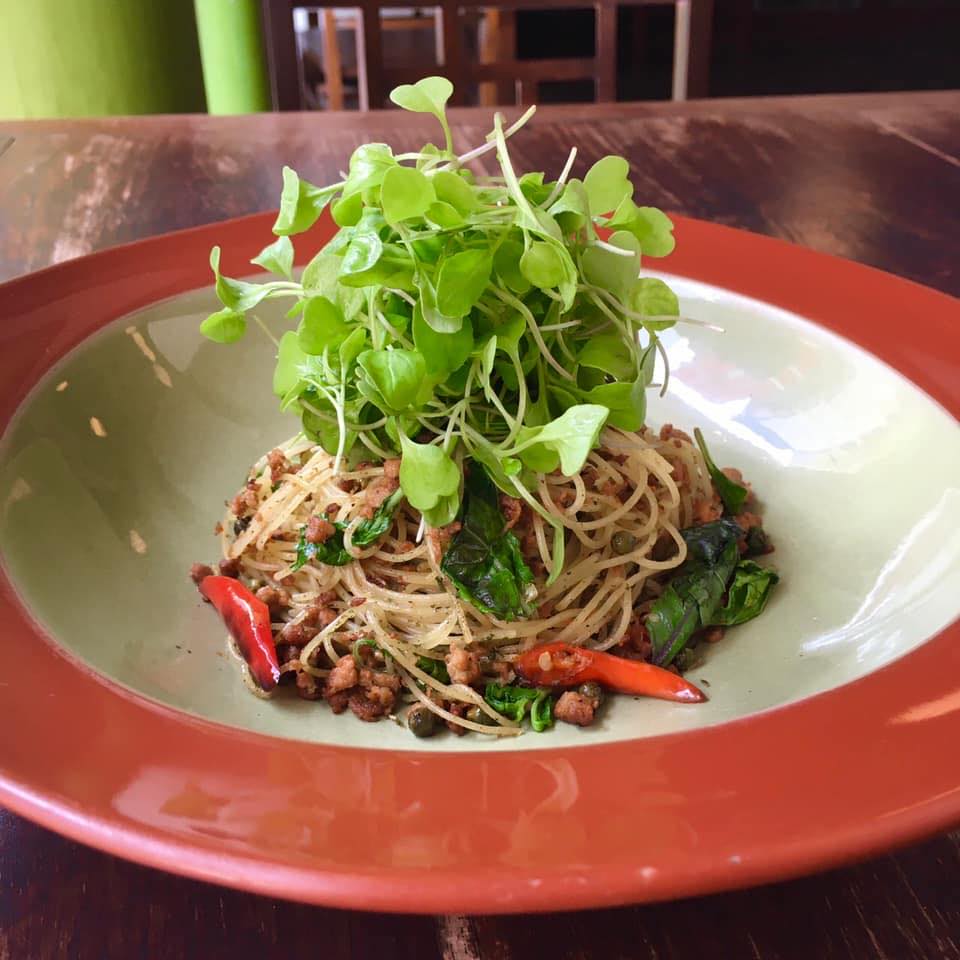 Contemporary | Burgers
For those who are vegan or thinking of going vegan, it can be a struggle not being able to indulge in some of meat lovers' favorite foods, one of them being burgers. VeganBurg is the exact solution for that. It was founded in 2010 and is the world's first 100% plant-based burger joint. These veggie burgers will even convince even the most stubborn of meat-lovers to convert to veganism. The menu offers a variety of burgers in addition to fries, sides, soups, drinks and ice creams. One of the absolute must-tries is the tangy tartar burger, a mouth-watering meal with a succulent patty paired with fresh lettuce, pickles, cucumber and delicious house-made tartar.
Restaurant location: 44 Jalan Eunos, Bedok, Singapore 419502 (Ph. +65 6844 6868)
Must Read: 96 Hours In Singapore | Travel and Food Guide
8. Greens | San Francisco, U.S.A.
European | Bar | Restaurant
Founded in 1979, this restaurant is a vegetarian eatery located along the water in fort Mason. With picture-perfect views of the Golden Gate Bridge and Marin Headlands, the place serves a sustainable, organic wine menu and is the place to visit if you want a sophisticated vegetarian meal when in SF.
It gets its produce from the well-established SF Zen Center's Green Gulch Farm. Guest favorites include hummus, grilled stone fruit salad, peanut noodle salad, Greens curry, and the Tassajara-inspired family meal.
Restaurant location: Building A, 2 Marina Blvd, San Francisco, CA 94123, United States (Ph. +14157716222)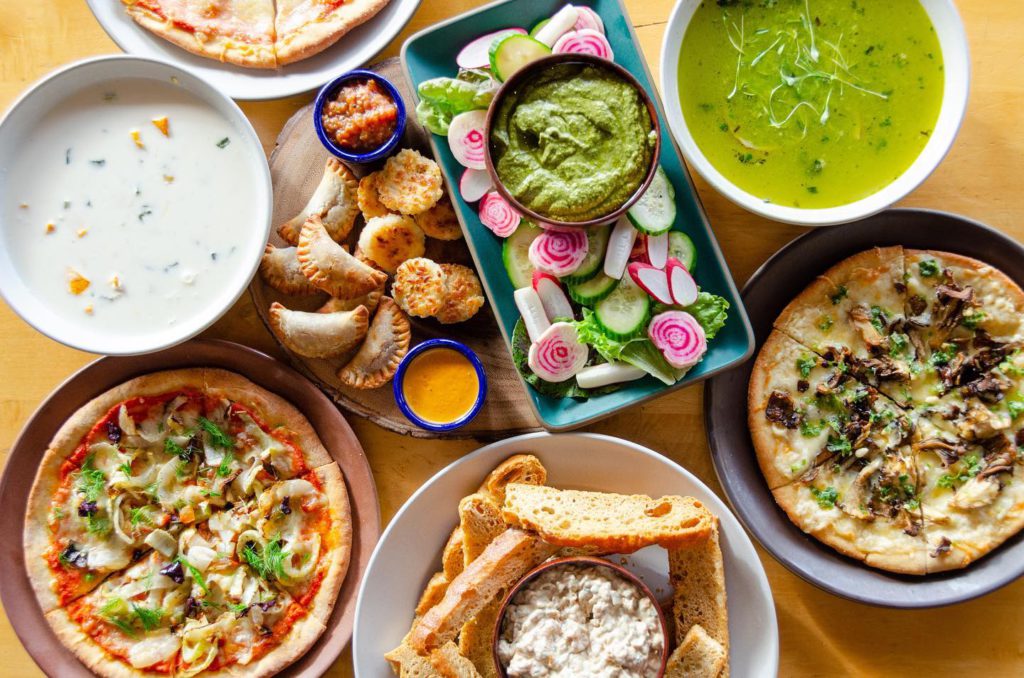 Must Read: San Francisco Travel and Food Guide
9. Haus Hiltl | Zurich, Switzerland
Bar | Restaurant | Vegetarian | Vegan
Founded in 1898, the restaurant is recognized as the oldest vegetarian restaurant in the world. To this day, it is run by the same family. The restaurant is primarily vegetarian but there are numerous vegan options to choose from. It is a great spot for a quick brunch before exploring the city.
You can sample a wide range of vegetarian options at their buffet or order a la carte, choosing over 100 dishes influence from all over the world. A must-try is the Hiltl Tartar, a signature dish made with okra and eggplant. They also have a wide range of delicious vegan desserts, all at a decent price.
Restaurant locations:
Sihlstrasse 28, 8001 Zürich, Switzerland (Ph. +41442277000)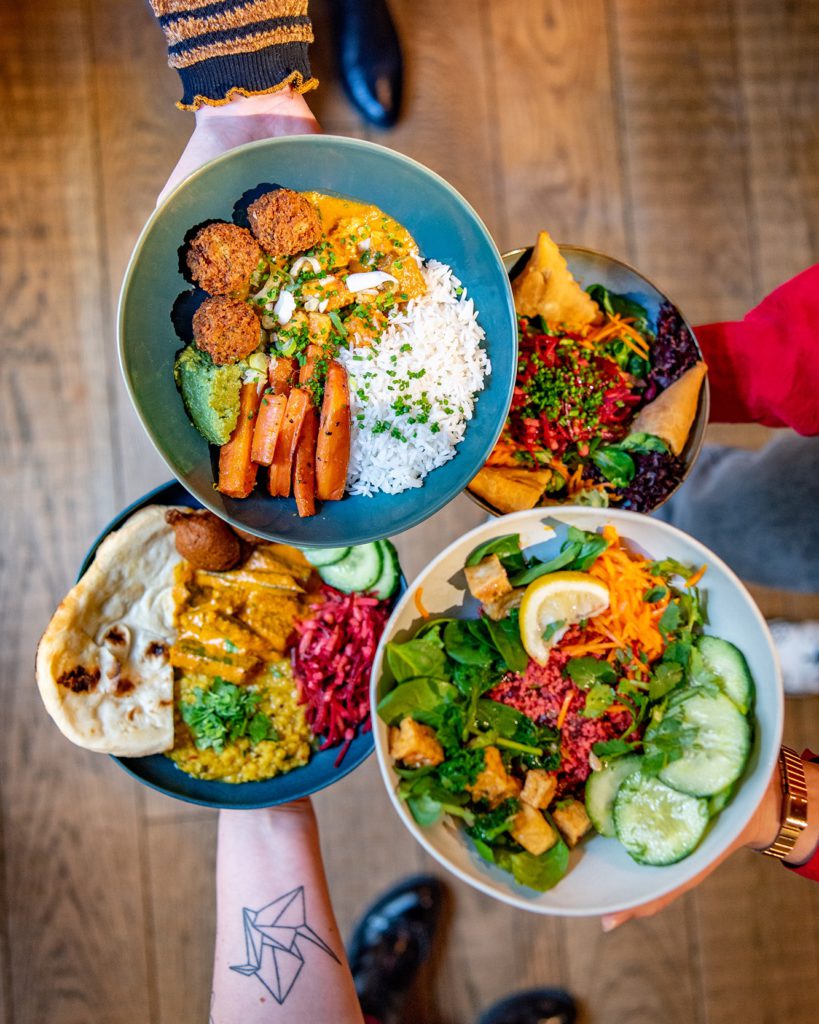 Must Read: The Ultimate Switzerland Travel Guide
For latest travel news and updates, food and drink journeys, restaurant features, and more, like us on Facebook or follow us on Instagram. Read more on Travel and Food Network
Trending on TFN
The 22 Best Places To Go In 2022