It's an established fact, colours have the ability to lure us, to mesmerise us with their magnificent beauty and the power to beautify anything. Without colours, the world would be a gloomy and inhospitable place to live in. When people say they want to 'see' the world, these few places we'll be talking about are the ones that truly justify an individual setting out for an adventure, to get a glimpse of nature in its most awe inspiring form. Listed below are a few places around the globe that are a travel photographer's paradise and will make you wonder whether it is indeed true that there are a lot more than just seven wonders in this world!
1. Antelope Canyon- Arizona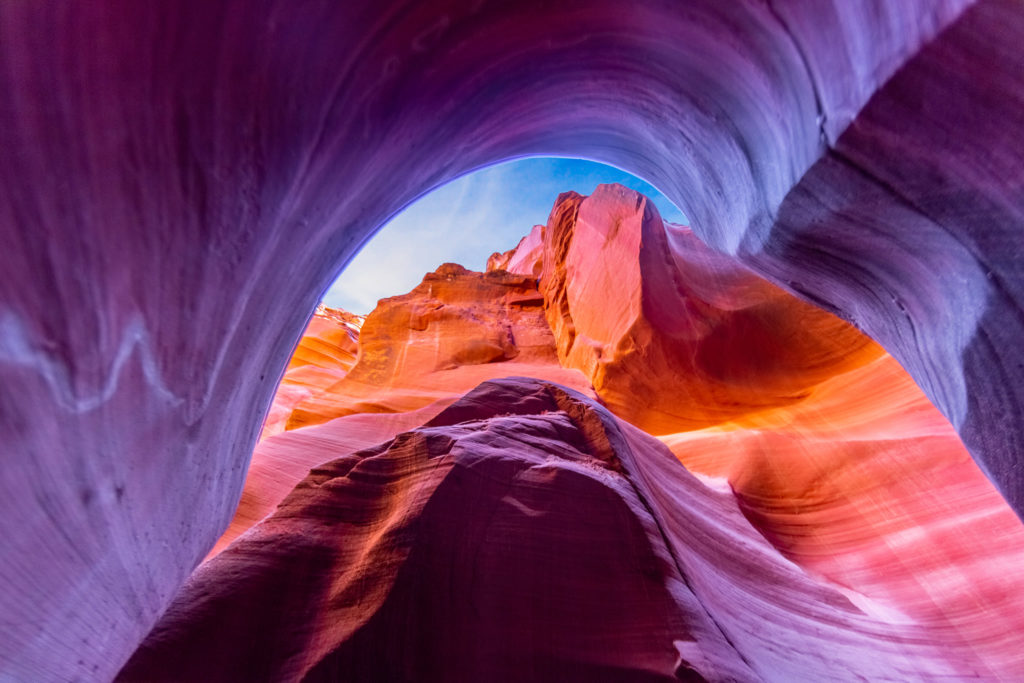 You might've probably already heard about this canyon or might've scrolled on social media only to find this enchanting place testing your eyes! With beautiful scarlet and magenta hues and a hint of sunlight reflecting its wavy structure, this place looks like it was touched by the angels of heaven! Yet the reason for such a structure is water erosion, it is a gradual evolution of a million years. It has two sections, the upper Antelope Canyon and the Lower Antelope Canyon. These rocks have turned fragile after so many years and therefore, only twenty people per day are allowed to visit this place and observe the rock formations.
2. Vatnajokull Glacier- Iceland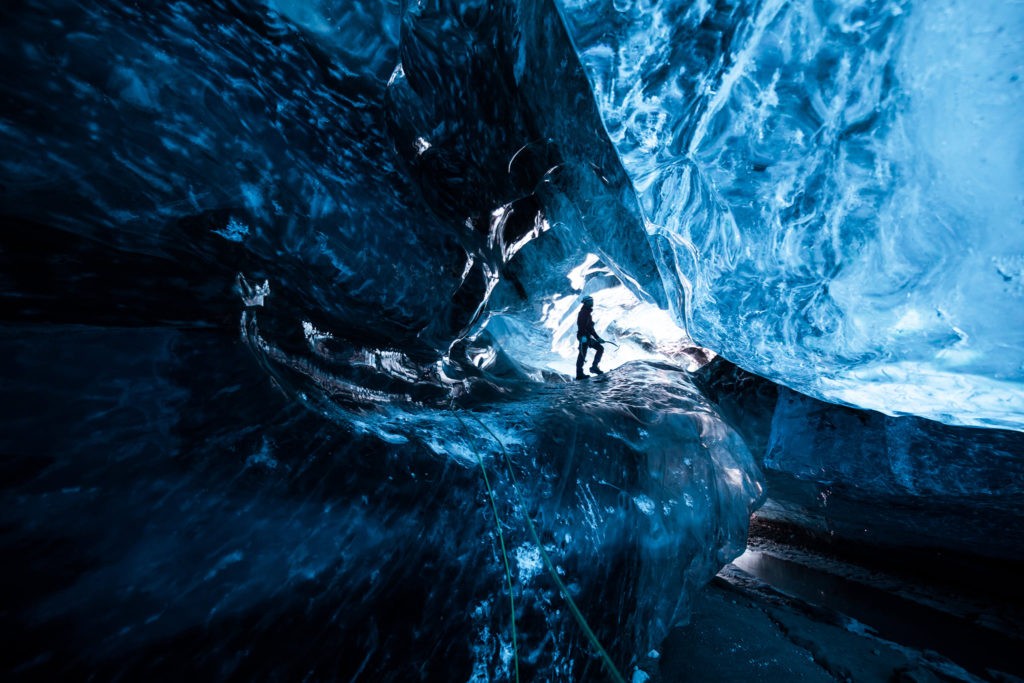 This glacier is known for its beautiful turquoise hue, deeper and brighter than most of the other glaciers. This happens to be the largest ice cap in Europe and looks just like crystals because of its structure and texture. It produces tunnels as well which adds to its glory and abstruseness. The most striking feature of this glacier is that, unlike other glaciers, the caves that it forms change every year because of a change in atmosphere and a subtle movement in the glacier.
3. Chefchaouen- Morocco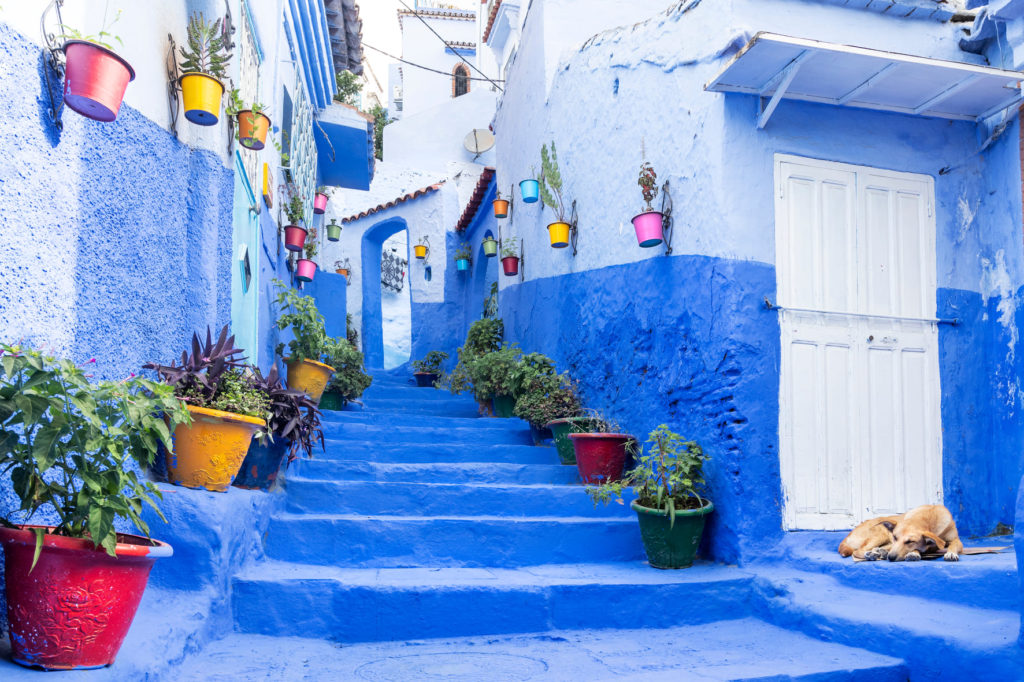 There is something about a place painted in a singular colour, it's warmth and brightness, and most importantly it's vibe, is something that cannot go unnoticed. This place is known as the blue pearl of Morocco and there's no wonder why! This entire town is covered in an alluring blue! There are different opinions on the origin of this paint, some believe that it represents the ocean and others that it was painted by the Jewish refugees to reflect the sacrament. This place is a hot-spot for photographers who are looking for something scenic to capture and test their skills. Apart from that, it's popular among tourists as well.
4. Bo-Kaap- Cape Town, South Africa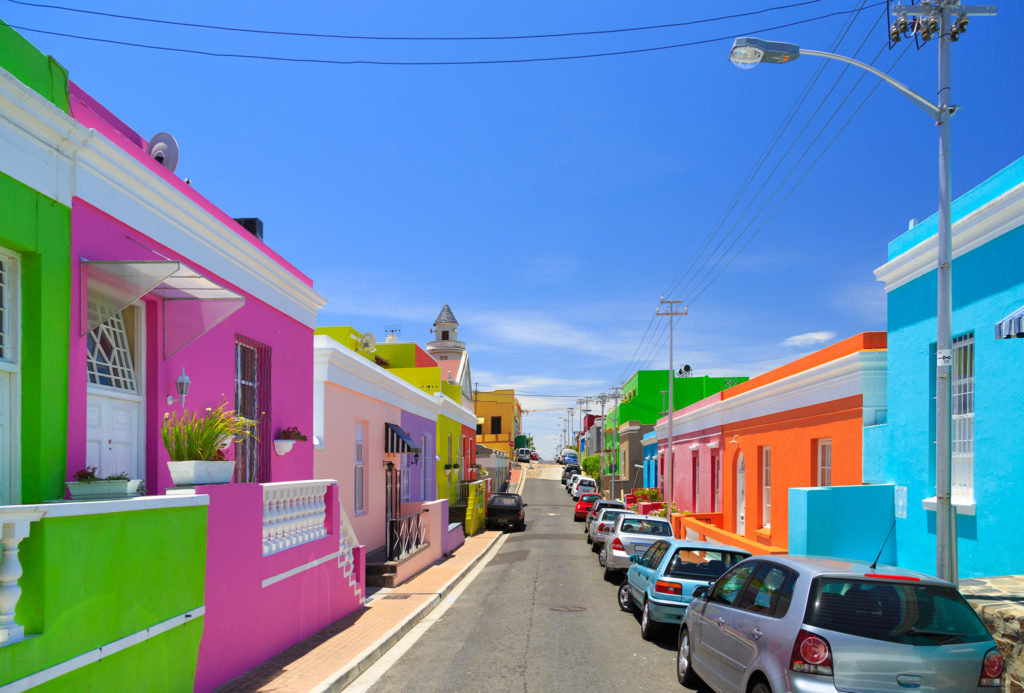 You can never go wrong with a colourful sight! Especially when it's about neon painted houses all across the quarter! This is the closest you can come to a multicoloured society. In the 1760s, certain homes were built for enslaved people from Malaysia and Indonesia by Dutch colonials which were rented to them. It was mandatory for these people to keep their houses painted white. However, once they achieved the liberty to buy and own property, they painted their houses with the brightest colours to symbolise their freedom. And that's where this bright sight comes from!
5. Guatapé- Colombia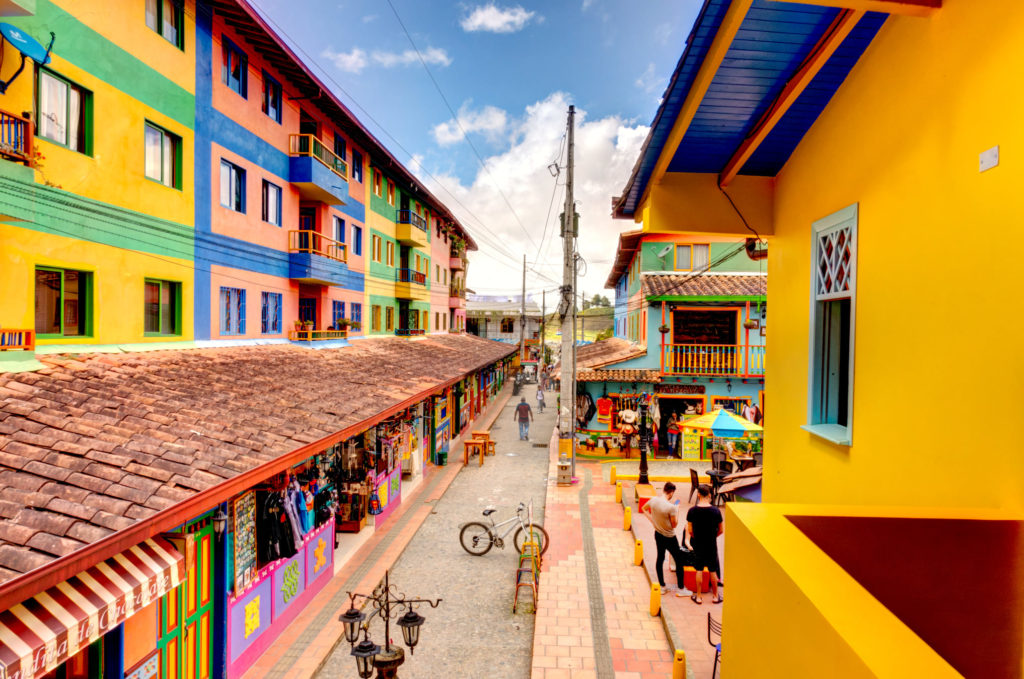 Similar to the Bo kaap, Guatapé is home to the most colourful homes, literally. What sets this place apart is it's village kind of vibe that one can feel on visiting. It is almost a contrast to modernist homes. The houses are all vibrant but not strikingly bright. They are more low-key and beautiful on their own. Plus, these have different designs and decorations depicting flowers or animals. This tradition hasn't been traced to any particular origin but the locals continue to preserve their colourful homes!
6. Northern Lights- Tromsø, Norway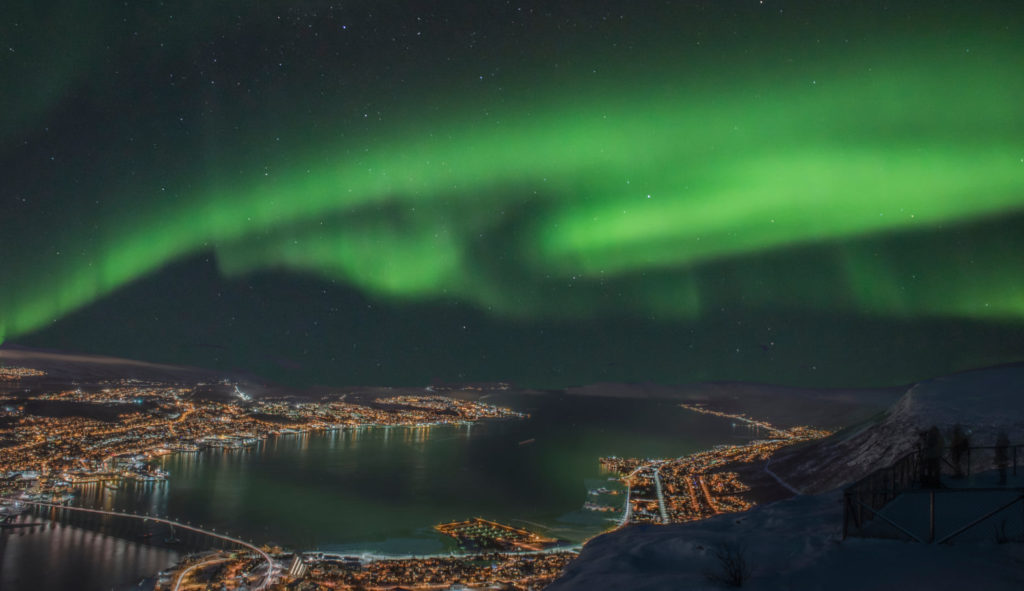 Yes, of course we are including the northern lights in our list! These seraphic lights are the epitome of gazing into the sky to search for a meaning in the clouds, the breeze, the pattern of birds. Also popularly known as Aurora Borealis, these lights are viridian, sometimes a deep red and at other times a warm violet. This phenomenon is prevalent in a lot of other high-latitude regions but this particular place gives you the best view of all!
7. Grand Prismatic Spring- Yellowstone National Park(USA)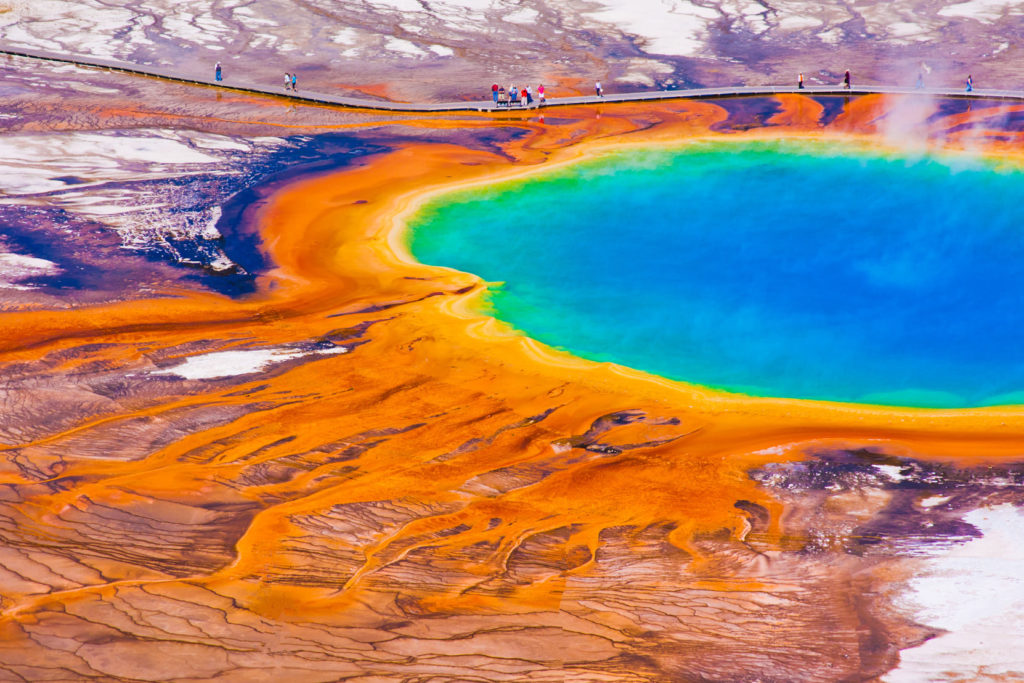 Hot springs are the most relaxing spots that people prefer to visit. Yet we can assure you, this hot spring is unlike any other hot spring you have visited! The Grand Prismatic Spring is the only colourful hot spring you can find in the US. However, what makes this spring colourful is the fact that every distinguished ring of colour has a different kind of microorganism which reacts differently to the ultraviolet light of the sun. This reaction results in multiple hues, each ring having its own. It has shades of deep blue, sea green, yellow and dark brown.
8. Lake Natron- Tanzania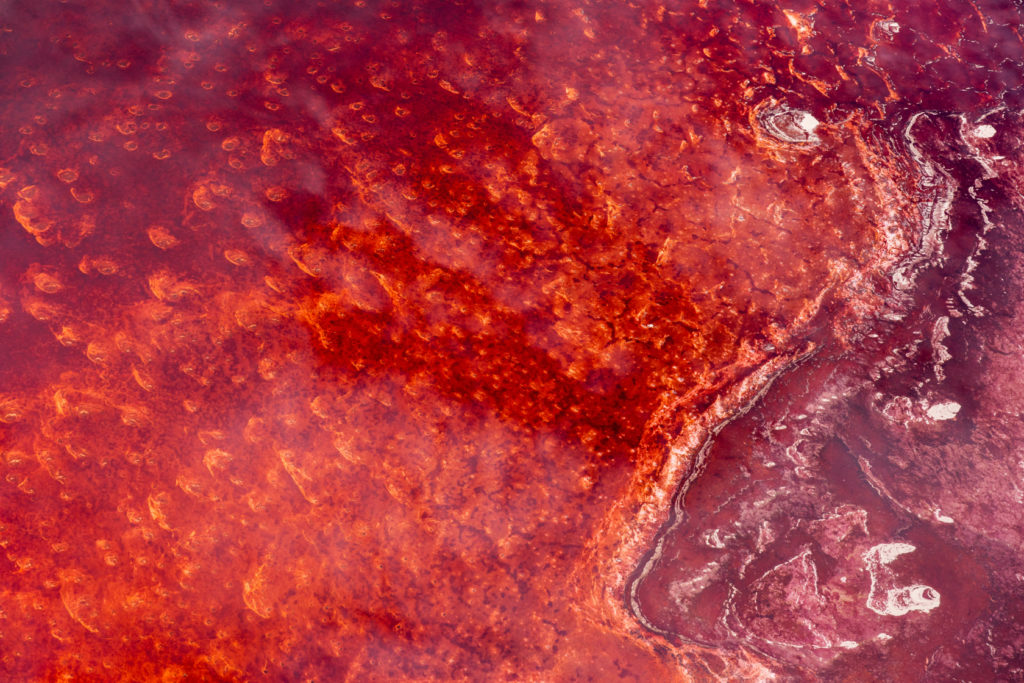 This lake has water, the shade of red! This is located on the border of Tanzania and Kenya and is alleged that it can turn animals into stone! This is because Natron has a very high salt content and temperature which results in this beautiful red hue! It also has a cracked look but this winsomeness is indeed toxic, it can do some serious damage if you come in contact with the water!
9. Nazir al-Mulk Mosque- Shiraz, Iran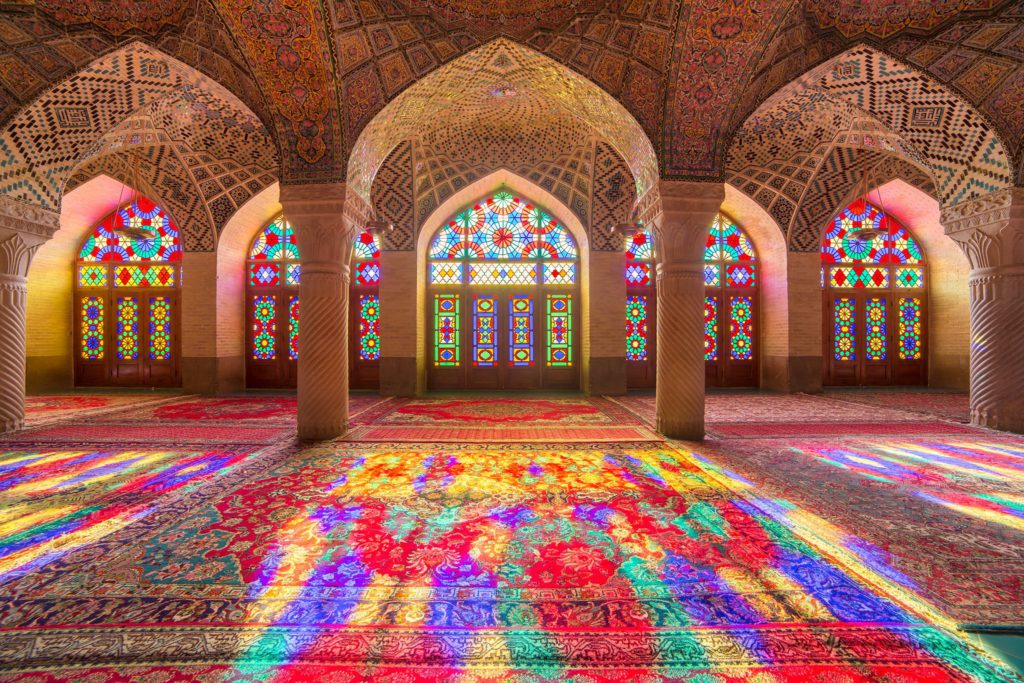 Every religious architecture has a certain placidity, but when this peacefulness is juxtaposed with the vibrancy of beautiful colours, the entire structure gets elevated in the eyes of visitors. The glass windows are tainted with beautiful colours and when light reflects on these, a colourful reflection falls on the floors! It is beyond amazing to look at! This mosque is also known as the pink mosque and the best time to visit is in the early morning.
10. Vinicunca Rainbow Mountain- Peru
When we think about mountains, we generally imagine a heap of brown and maroon shades of sand, don't we? But this mountain in Peru is sure to blow your mind! It has all pastel colours you could think of and has the ability to transform your perception of mountains. This colourful mountain results from different kinds of sediments and their reaction to the atmosphere. However, in order to reach this peak, one requires to hike for nearly six days! Yet we're sure it's worth it!
11. Balat- Istanbul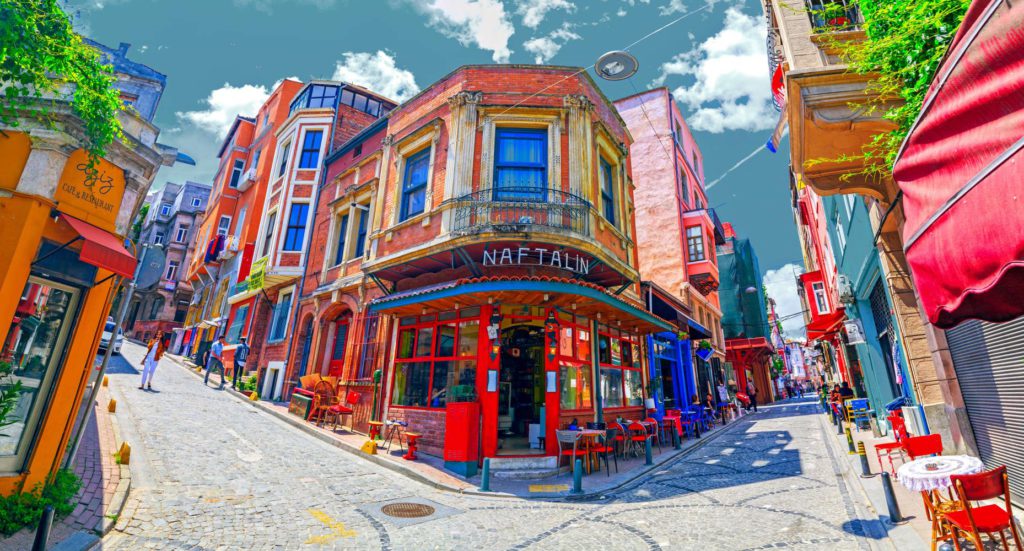 In yet another case of colourful houses, Balat gives you a beautiful view of colourful and historic houses that lie just beyond the shores of Eminönü. These houses represent the traditional history and take you back to the Istanbul of the past. These homes are made of wood and date back to approximately 200 years. The way is paved with cobbles and there are a few cafes as well, as old as the houses!
12. Peranakan Houses- Singapore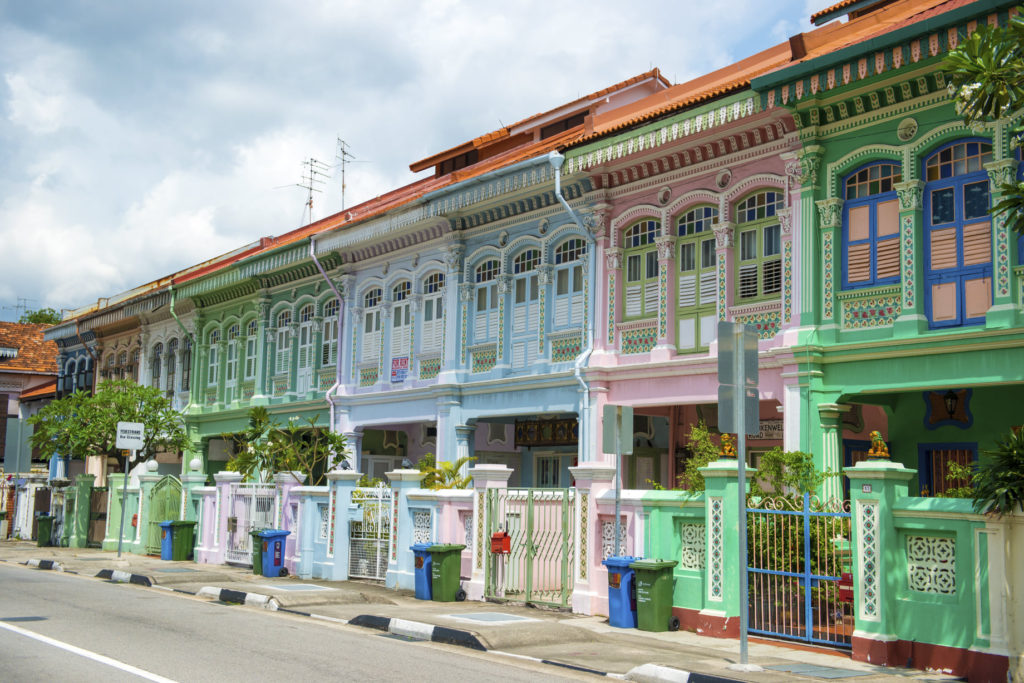 The peranakan culture is rich and dates back to the 15th century. It is striking to notice that the people of this culture continue to preserve it with pride and make an effort to reflect it in the designs of their homes. These houses are bright in colour and the variations are not too contrasting, rather complementing. However the main point of these colourful homes is the exhibition of wealth. With the development of this area and the merchants residing in this area, they started showing off their wealth in the form of these colourful houses with perfectly intricate designs!
Photos : Shutterstock
Travel Update : Please note that there could be travel restrictions because of the ongoing pandemic. Before travelling, please always check the latest government advice about COVID-19 travel restrictions in your destination.
This story was originally published in March 2021 as 12 Most Colourful Places Across The World. It has been updated with new information.
For the latest travel news and updates, food and drink journeys, restaurant features, and more, like us on Facebook or follow us on Instagram. Read more on Travel and Food Network
Trending on TFN
75 Trip Ideas | The India Edition
Quintessential Srinagar And the Kashmir Valley | Travel and Food Guide
72 Hours in Kolkata – Travel and Food Guide