While Thailand is best known around the world for its rich variety of street food, visitors to this Southeast Asian country will quickly learn that the country's culinary offerings go way beyond Pad Thai and noodle soup. From elegant royal cuisine to colour-changing iced tea, here's what every traveller should know about Thailand's rich—and diverse— culinary traditions.
A Land of Many Influences
Thailand's location at the crossroads of Southeast Asia has had a significant impact on the country's myriad culinary traditions, with flavours and cooking techniques from India, Malaysia, southern China, and even South America having seeped into aspects of Thailand's culinary repertoire. Many of the wok-fried noodle dishes that dominate Thailand's street food find their origins in Chinese immigrant communities, while Massaman curry—popular in Thai restaurants around the world—fuses Persian, Indian, and Malay spices with quintessentially Thai ingredients. Hor mok, a dish consisting of curry steamed in coconut milk, likely came to Thailand via Cambodia, when Khmer cooks introduced Indian-inspired coconut curries to the region. On top of that, each region has its own unique characteristics, owing to a diversity of climactic conditions and locally available ingredients.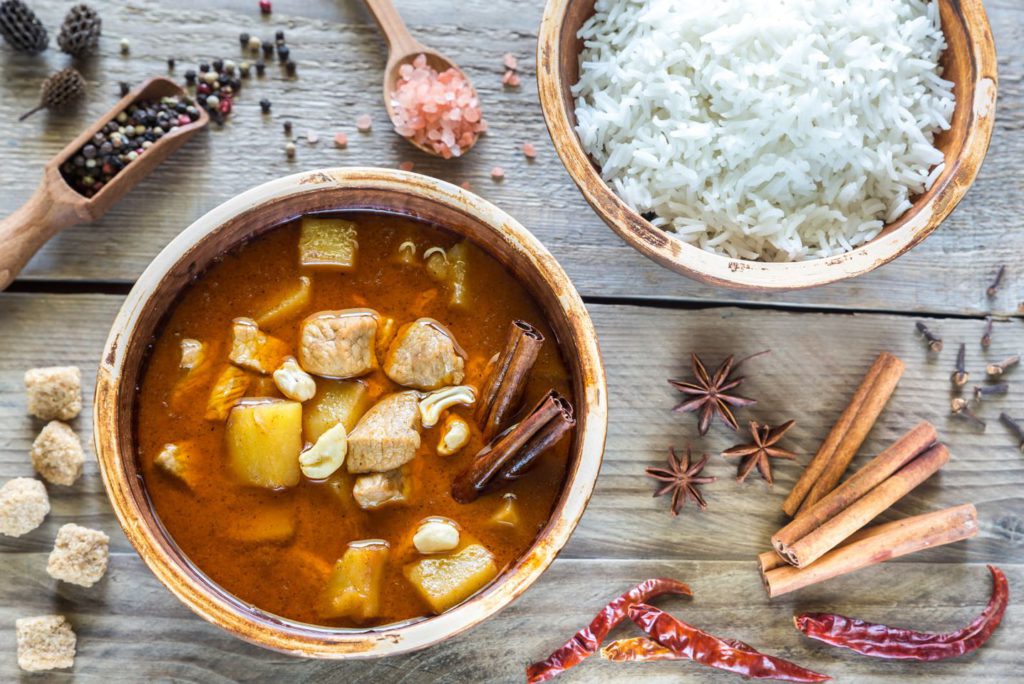 Isan (North-Eastern Thai) Cuisine
North-eastern cuisine, also known as Isan cuisine after the people who are the dominant population in this region, is similar to what one would find in neighbouring Laos, and relies heavily on locally produced herbs and pungent fermented fish. Glutinous sticky rice, rather than jasmine rice, predominates in this part of the country. It's often served with either grilled meat or larb, ground meat that's seasoned with ground chilis and other spices and is often eaten raw or lightly fried. Spicy salads, such as the internationally loved som tam (green papaya salad), are widespread. Another popular option, known as both nam khao and yam nam, consists of a mix of fried rice balls, fermented sausage, peanuts, coconut, cilantro, and spring onions, eaten with pieces of lettuce.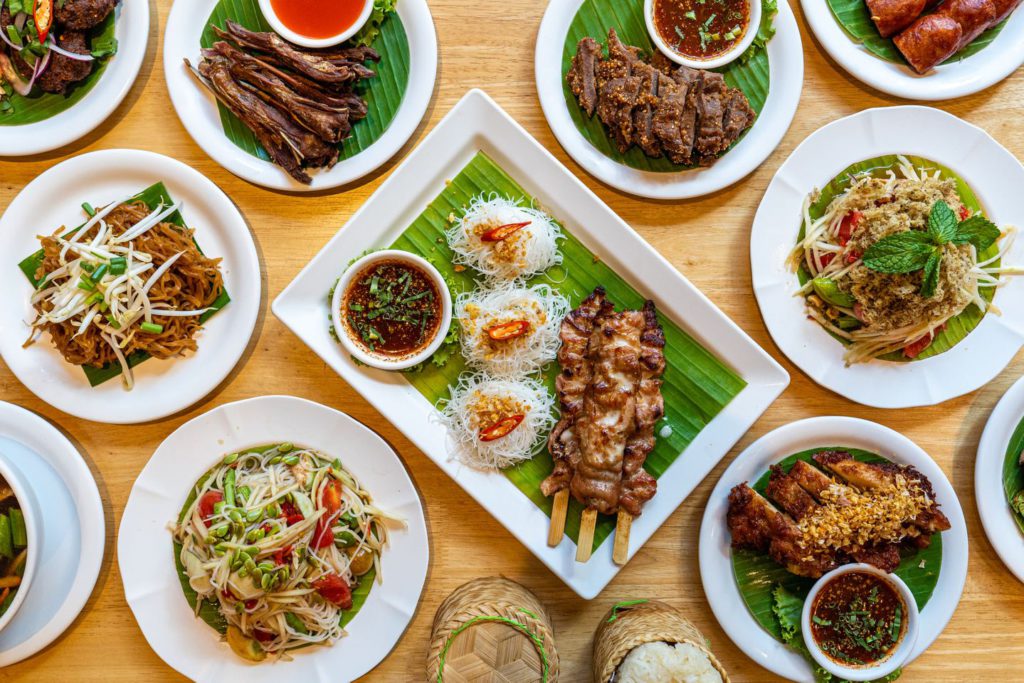 Where to try Isan cuisine:
Bangkok: Eesan Nation Kitchen, 390, 1 Sukhumvit Road
Popular with locals and visitors alike, this snug spot offers casual Isan fare in the heart of downtown's Asok area.
Pattaya: Thai Isaan Kitchen, 171/23 North Pattaya-Second Road Soi 2
As the name suggests, this casual spot brings North-eastern Thai flavours to Pattaya, with indoor and outdoor seating plus a smattering of vegetarian options.
Northern Thai Cuisine
Also known as Lanna, northern Thailand encompasses the hilly northernmost part of the country, bordering Burma and Laos. This region is home to the second-largest city in Thailand, Chiang Mai. Northern Thai cuisine borrows influences from its neighbouring countries. While it does have a fair bit in common with the Isan food of north-eastern Thailand, including a fondness for sticky rice, northern Thai food is generally less spicy and more vegetable rich, owing to the region's cooler, lusher climate. As with Isan cuisine, northern Thai food doesn't rely heavily on coconut milk, with a few major exceptions. The most notable is khao soi, a Burmese-style coconut curry and egg noodle soup that's arguably Northern Thailand's best-known dish.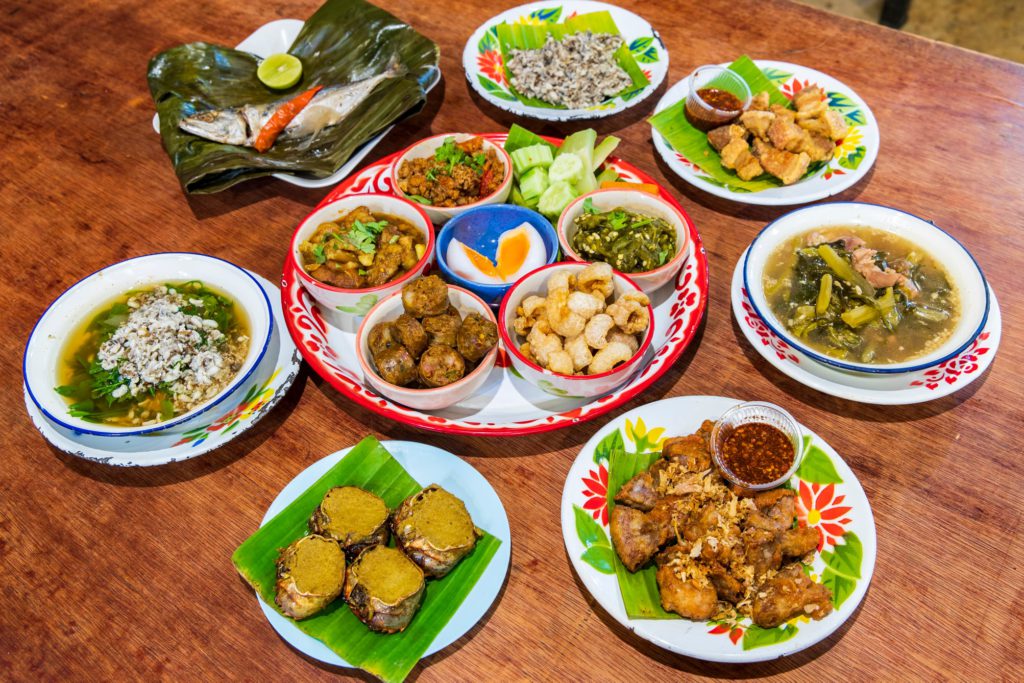 Where to try Northern Thai cuisine:
Chiang Mai: Huen Phen, 112 Ratchamanka, Phrasing Amphoe Muang
Try all sorts of Northern specialties— including the ever-popular khao soi—while taking in the rich collection of traditional wooden decor in this ornately decorated spot.
Bangkok: Gedhawa, 27 Sukhumvit 35 Alley
Tucked away in a Sukhumvit alley, this cozy spot offers authentic Northern Thai food with English translations on the menu and plenty of vegetarian options.
Southern Thai Cuisine

Southern Thai food is greatly influenced by traditions from Malaysia and Indonesia, and the cuisine from this tropical peninsula relies heavily on seaside staples, notably coconut and seafood. Flavour profiles tend to be spicy and sour, and dishes from this region often go heavy on the fish sauce and shrimp paste. One of the most celebrated dishes from southern Thailand is poo pad pong karee, a curried stir-fry with Chinese influences that's made with a mix of curry powder, fish sauce, and a little bit of milk or coconut milk.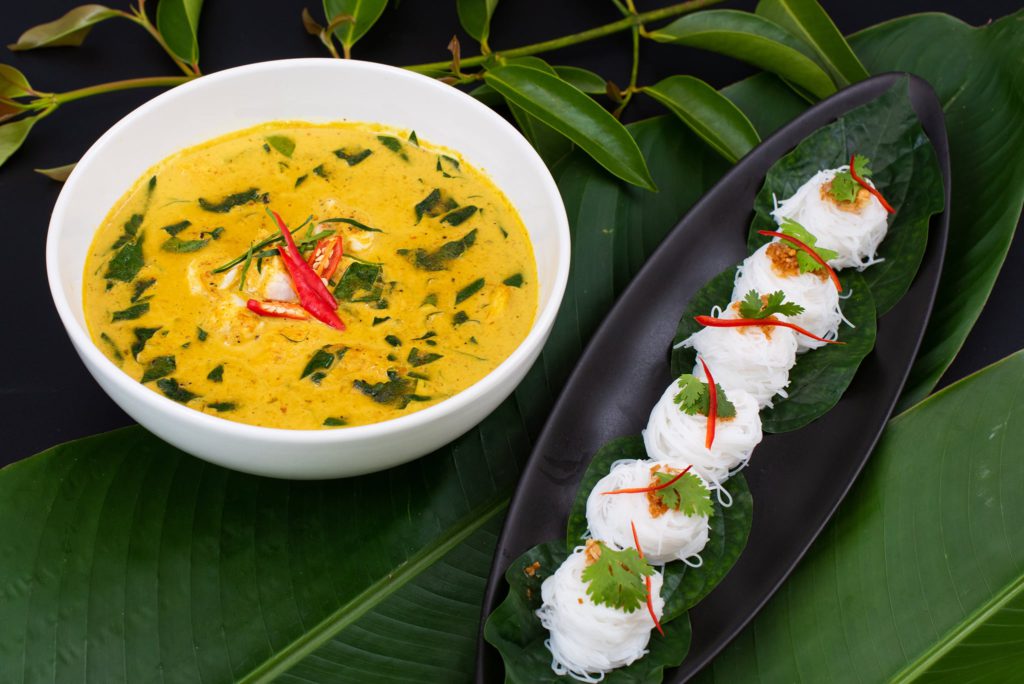 Where to try Southern Thai cuisine:
Bangkok: Prai Raya, 59 Soi Sukhumvit 8
The Bangkok branch of this Phuket favourite, this restaurant in a Portuguese-style house with tiled floors and lush gardens offers plenty of chic ambience, but it's the rich seafood dishes that draw in locals and in-the-know visitors alike.
Phuket: Mor Mu Dong, 32/9 Soi Mu Dong, Chao Fah East, Chalong
Locals praise this Phuket favourite, which offers southern Thai dishes incorporating just-caught seafood, served up in open-air thatched pavilions.
Central Thai Cuisine

Central Thai food draws from ingredients that are commonly found in the central plains, such as freshwater fish, pork, and palm sugar. The region's proximity to the Gulf of Thailand means that many dishes from this region also rely on saltwater fish and coconut milk. Savoury, tangy, and herbal flavours dominate. Many of the Thai dishes found in restaurants abroad trace their origins to Bangkok and the surrounding central Thai regions, including red and green curry as well as Thailand's famously hot-and-sour tom yum soup. Khanom chin, a type of thin rice noodles that are sometimes fermented, are another quintessential central Thai option, originating with the Mon people of the region. These noodles are served with a variety of sauces—order yours nam ya if you want a spicy fish sauce or ask for khanom chin kaeng khiao wan if you'd prefer green curry instead.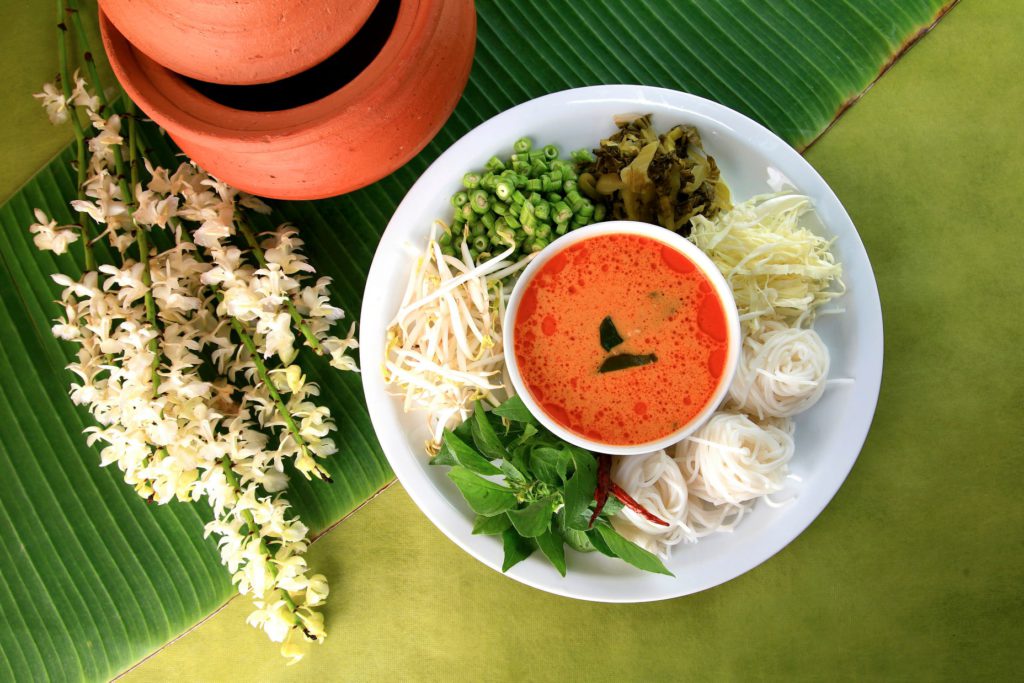 Where to try central Thai cuisine
Bangkok: Ban Khun Mae, 444 Floor 2, MBK Centre, Phaya Thai Road
Located inside the massive MBK Centre shopping mall, this beloved restaurant boasts an enormous menu of curried, fried, steamed, baked delights, with a mix of central Thai classics and more adventurous options.
Chiang Mai: Puang Thong Restaurant, Changlan Road, near Mahidol Road, Chang Khlan Sub-district
One of the few spots in Chiang Mai serving central cuisine, this family-run restaurant offers dishes more often found in Bangkok than up north, served in a homey space right by the river.
Royal Thai Cuisine

The kitchens of Bangkok's royal court have been producing regal takes on central Thai dishes since the days of Ayutthaya reign, creating a distinctively refined interpretation that has evolved into a culinary style all its own. Royal Thai cuisine relies on fresh, high-quality ingredients and the fish that's used in this type of food is deboned before it gets to the plate. The presentation of true Royal Thai cuisine is always gorgeous, with balanced colour schemes and elegant touches such as carved vegetables and edible flowers. The result is opulent dishes that are almost too pretty to eat.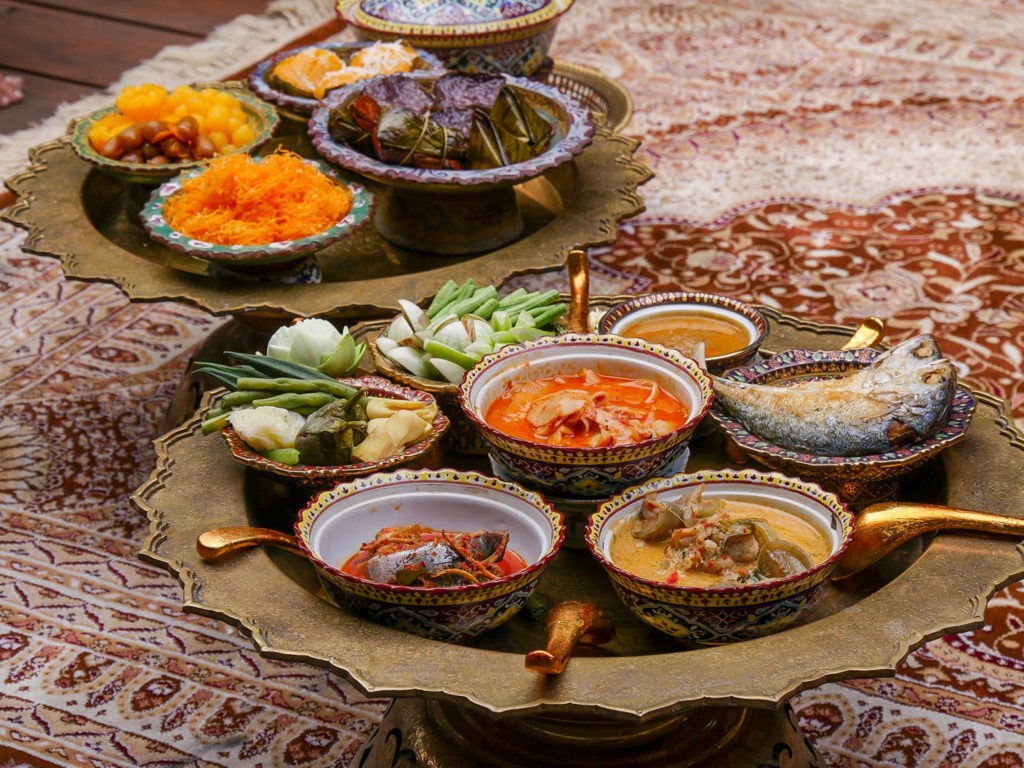 Where to try royal Thai cuisine:
Bangkok: Ruen Malika, 189 Soi Setthi Thawi Sap, Khlong Toei
This royal spot offers fantastic ambiance, complete with low tables and floor seating, and guests are encouraged to eat with their hands. There's also an extensive vegetarian menu.

Bangkok: Methavalai Sorndaeng, 78, 2 Ratchadamnoen Ave, Wat Bowon Niwet, Phra Nakhon
This Michelin-starred restaurant has been serving up beautifully plated cuisine since it first opened its doors in 1957. Come at dinnertime and you'll likely be treated to a dinner show performance by a live band.
Vegetarian and Vegan Thai Food

The predominance of fish sauce, oyster sauce, and shrimp paste in Thai cuisine can make finding vegetarian and vegan food a bit tricky for travellers, but avoiding animal products is far from impossible. While there are plenty of vegetarian and vegan restaurants in big cities and tourist hubs, it's wise to remember the Thai word jay, which refers to vegan food that's generally also free of onions and garlic (in fact, the word may have derived from Jainism). Jay restaurants are usually indicated by a yellow flag with the word jay written in Thai, and are frequently found near Buddhist temples. Vegetarians and vegans may want to visit Phuket during the annual Vegetarian Festival, which honours the Taoist Nine Emperor Gods Festival with austerities, abstinence, and a strict adherence to a jay diet.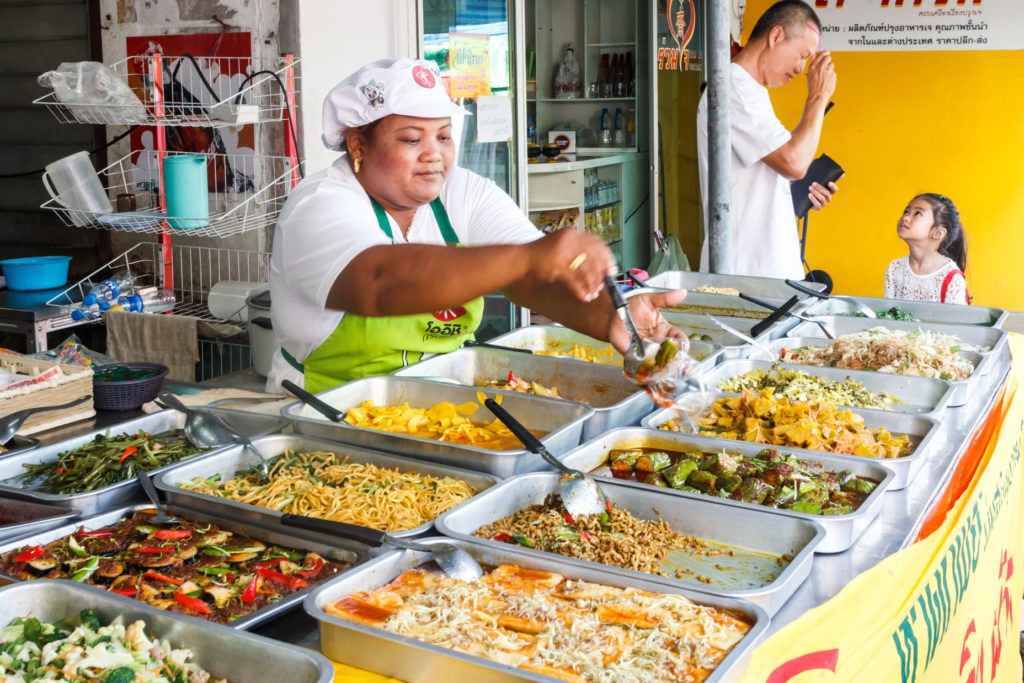 Where to try vegetarian and vegan Thai food:
Chiang Mai: Anchan Vegetarian Restaurant, 28 Nimmanahaeminda Road
At this Chiang Mai veggie favourite, you can order all sorts of curries and stir-fries from across the country or choose from a variety of weekly specials.
Pattaya: Yes Vegan Pattaya, 345/27-28 Thapphraya soi 12
Sample plant-based takes on Thai mainstays or change things up a bit with continental fare at Pattaya's first vegan joint.
Don't forget the Drinks!

One of the best-known Thai beverages is cha yen, more commonly known as Thai iced tea, which consists tea, sugar, condensed and evaporated milk, and sometimes fragrant additions such as orange blossom water or tamarind.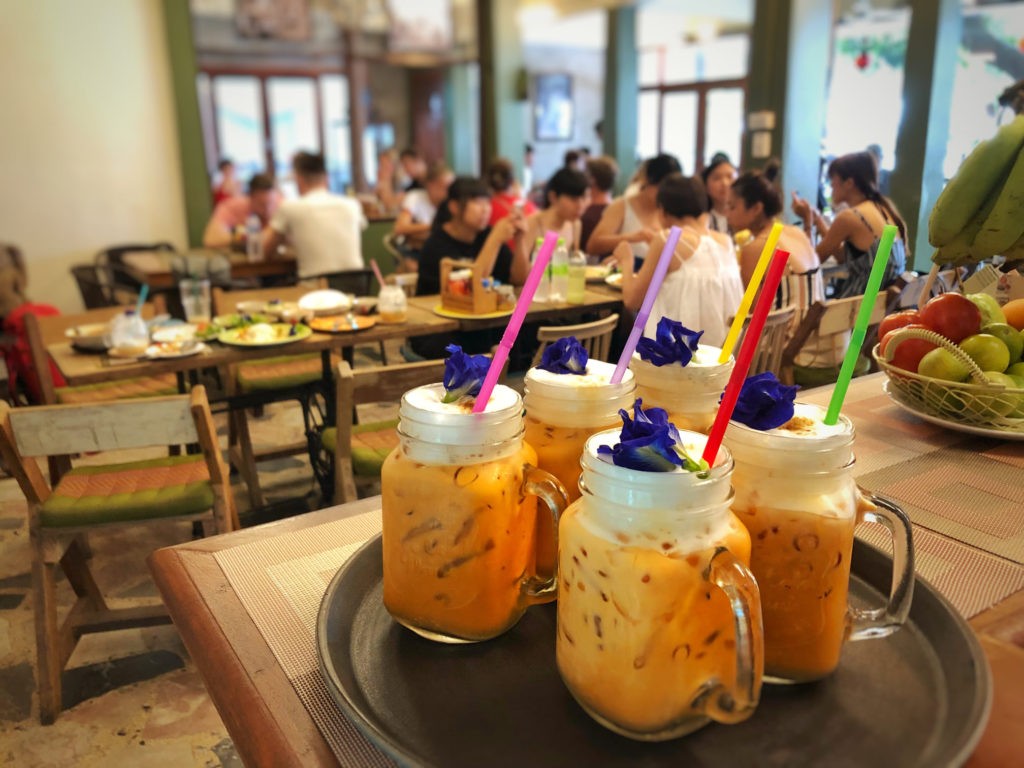 If you'd prefer something lighter, nam dok anchan—a herbal infusion made of steeped butterfly pea flowers—is both refreshing and fun to drink. Steeped butterfly flowers alone create a brilliant, cobalt blue shade. Lemon or lime is then added, and the citric acid instantly transforms the tea from blue to vibrant purple. Both of these drinks, plus a host of others ranging from fresh fruit juice to coconut water, can be found in Thai restaurants across the country.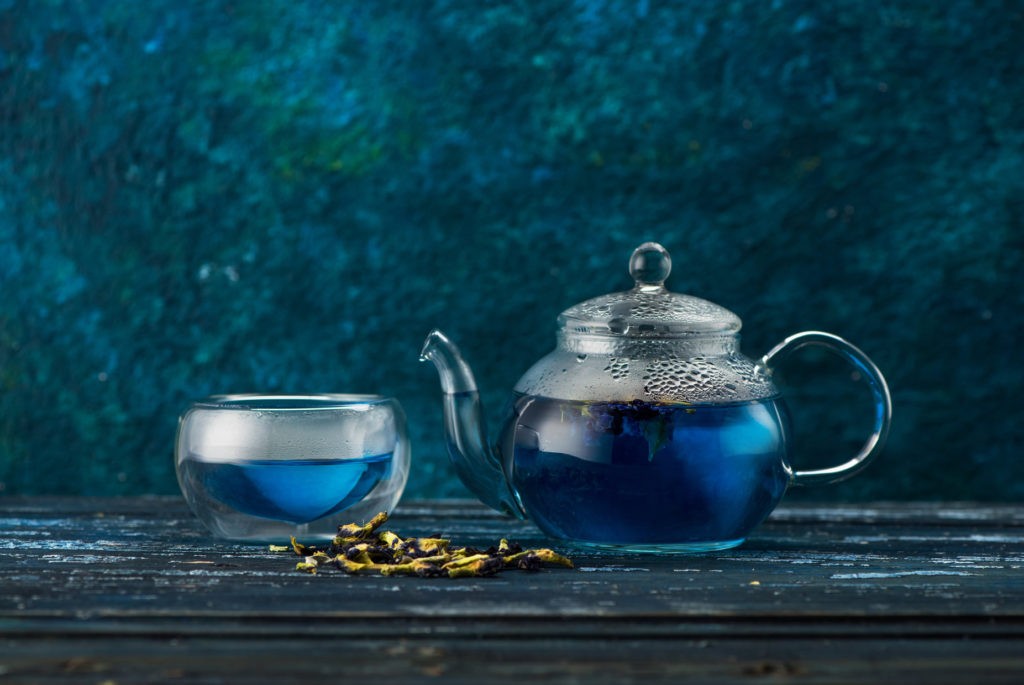 For latest travel news and updates, food and drink journeys, restaurant features, and more, like us on Facebook or follow us on Instagram. Read more on Travel and Food Network