Cooking is a beautiful art, often characterised with precision and skill. Yet even more beautiful is the fact that women with their adequacy have transformed stereotypes associated with cooking as a woman's duty into not merely their professions but their identities as well. This International Women's Day, we are celebrating some of our favourite female celebrity chefs, restaurateurs, TV show hosts, food writers from different parts of the world and their incredibly inspiring journeys. These women have created legacies that range from the farm-to-table movement to Southern food as a leading cuisine, winning awards and setting new standards along the way that has paved the way for more women to follow in their footsteps. Learning about them and highlighting their work will hopefully allow for even more profound change to come.
1. Martha Stewart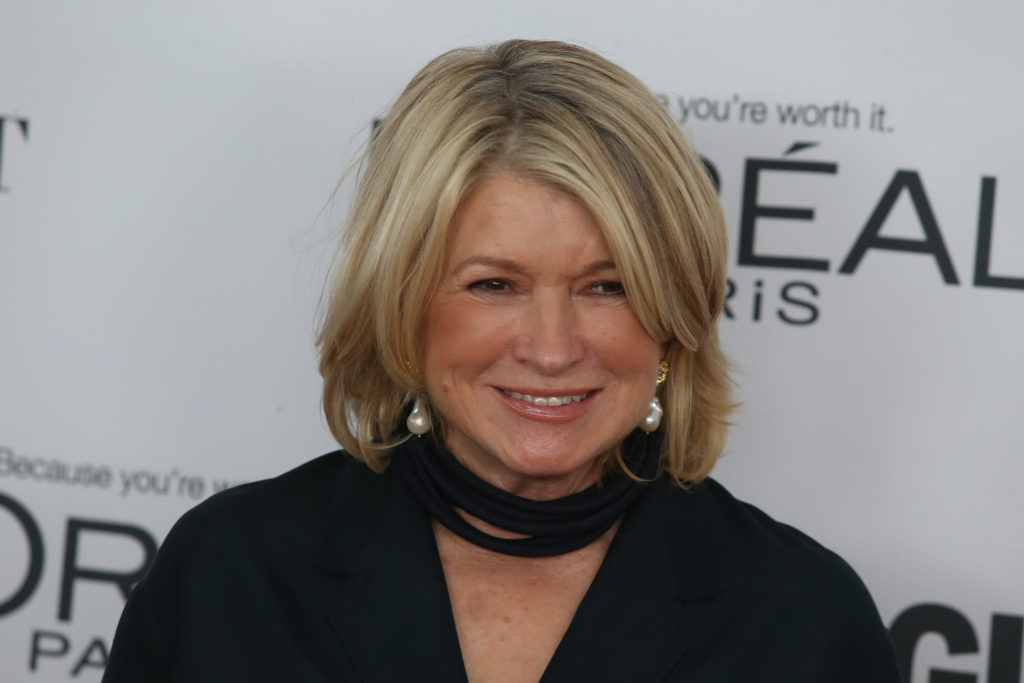 Martha Stewart is one of the most successful American Businesswoman, possessing a skillful hand when it comes to cooking and baking. At a very young age, Martha worked as a babysitter and a model when she was in college. In fact, the 'dough' she earned from modelling added to her scholarship money. Who can teach you how to cook better than your mother, right? Martha too was taught the art of cooking by her mother which later developed into a fervent passion for her. She featured in eminent movies like "I wonder who's kissing her now", "Pixels" and "Bad moms". She hosted many popular of TV shows, most of them having to do with cooking and baking- "Martha knows best", "Martha bakes" and "The Martha Stewart show". Keen business skills led her to launch Martha Stewart Living Omnimedia, which controls award-winning magazines, television and radio shows, bestselling books and mass-market product lines sold at K-Mart and Macy's.
The books that she wrote were lionized and appreciated by readers on a major scale, a few of these are "Martha Stewart's cakes" (buy here), "Martha Stewart's organising" and "Martha Stewart's cupcakes" (buy here). She currently resides in Katonah where she owns a 35,000-square-foot property and continues to give us something to be proud of, be it her fame or her journey towards it!
2. Nigella Lawson
Nigella Lawson is a prominent food writer with a food and catering business running in her family history. She was born in London and growing up, she didn't have a very amicable relationship with her mother, while her father's influential political post did not do her much good. Her school years were not very easy on her and she had to transfer schools nine times between 9 to 18 years of age. Lawson originally worked in publishing and that is probably the secret to her exceptional writing skills. She wrote her first cookbook "How To Eat" in 1998 and it was a discernible success. Nigella always had a favourable attitude towards cooking, however after she wrote her cookbook, she gained more confidence in this field. She then hosted her own cooking show "Nigella bites" which ran for three years. This show led her towards her much deserved recognition and awards. She also hosted "Nigella: At My Table", "Nigella's Christmas Kitchen", "Nigella Feasts" and more. She also has her own cookware range. Check out her recently released book Cook, Eat, Repeat (buy here) – a delicious and delightful combination of recipes intertwined with narrative essays about food, all written in Nigella's engaging and insightful prose.
3. Julia Child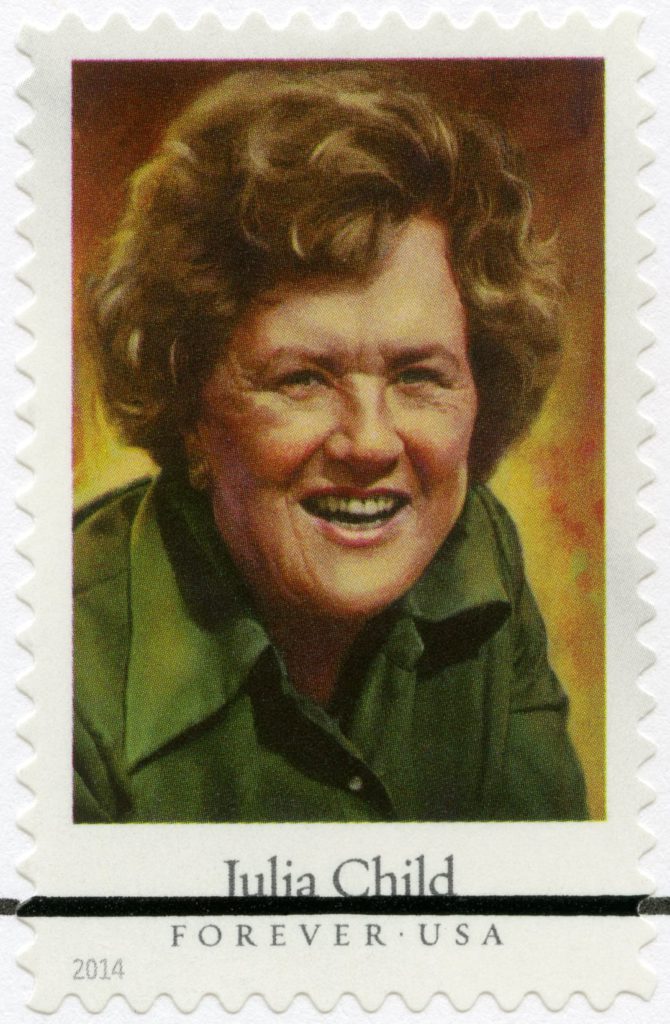 Julia Child was an American cook, majorly inspired by French cuisine. While residing in Paris, she developed this keen sense for French cuisine and later graduated from the Le Cordon Bleu cooking school that adds to her stature. Julia later penned down her first book "Mastering the Art of French Cooking" (buy here) that acted as a holy omnibus for Americans who wanted to learn to cook authentic French food in simple steps. However, she was recognised worldwide when she became a television chef and hosted pre-eminent shows and movies like "The French Chef" and "Baking with Julia". She wrote more books like "The Way To Cook" and "Julia's Kitchen Wisdom". She died in 2004 resulting from a kidney failure, yet the knowledge she imparted will forever remind us of her prestige and she will always be a role model for all budding chefs.
4. Padma Lakshmi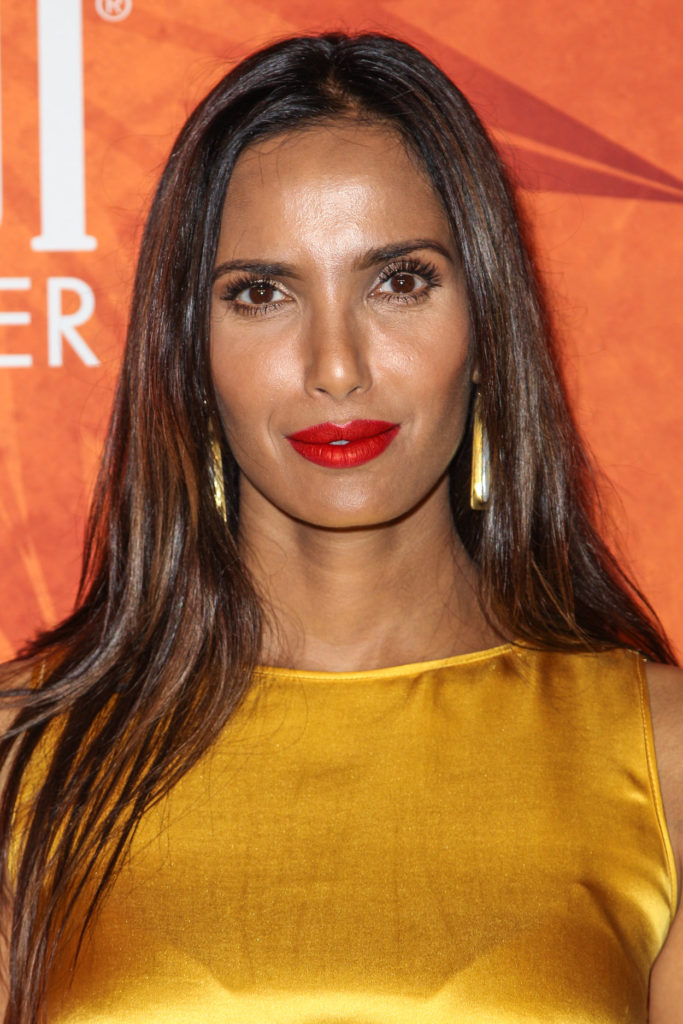 Padma Lakshmi is an Emmy-nominated food expert, television host, producer and a New York Times best-selling author. Born in India, she grew up in the United States, graduating from Clark University with a Bachelor's Degree in Theatre Arts and American Literature. Known as India's first supermodel, she began her career as a fashion model and actress working in Europe and the United States. She then went on to publish award winning books – Easy Exotic, Tangy Tart, Hot & Sweet, and Love, Loss and What We Ate (buy here). She has been a part of numerous television shows and movies like "Padma's Passport" "Planet Food" and "Busy Tonight". In August of 2021 she will publish her first children's book Tomatoes for Neela. Lakshmi also serves as host and executive producer of Bravo's two-time Emmy-winning series Top Chef, which has been nominated for 32 Emmys, including her two-time nomination for Outstanding Host for A Reality-Competition Program. Its new season will be premiering in spring 2021.
5. Mary Berry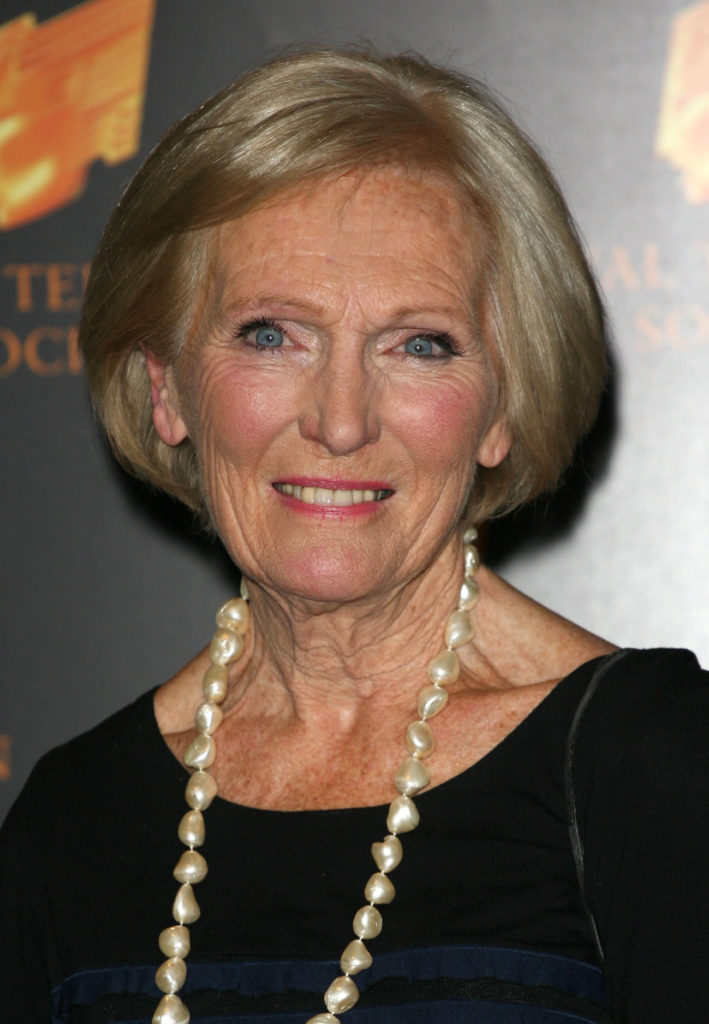 Mary Berry is an English chef, baker and writer.
Her journey began with domestic science classes at her school where she was encouraged to pursue this field. Later in college, she wholeheartedly studied catering and got the push she needed to move to France and study at Le Cordon Bleu. She is popularly known as the "Queen of cakes". Berry has hosted an impressive number of television shows consistently from 2010-2020. Some of these are "The Great British Bake-Off", "Mary Berry Cooks", "Mary Berry Everyday" and more. The number of books she has published has the capacity to leave us awestruck, the total being 75 cook books. Some of her renowned books are "Baking Bible" (buy here) and "The Hamlyn All Colour Cookbook".
6. Nadiya Hussain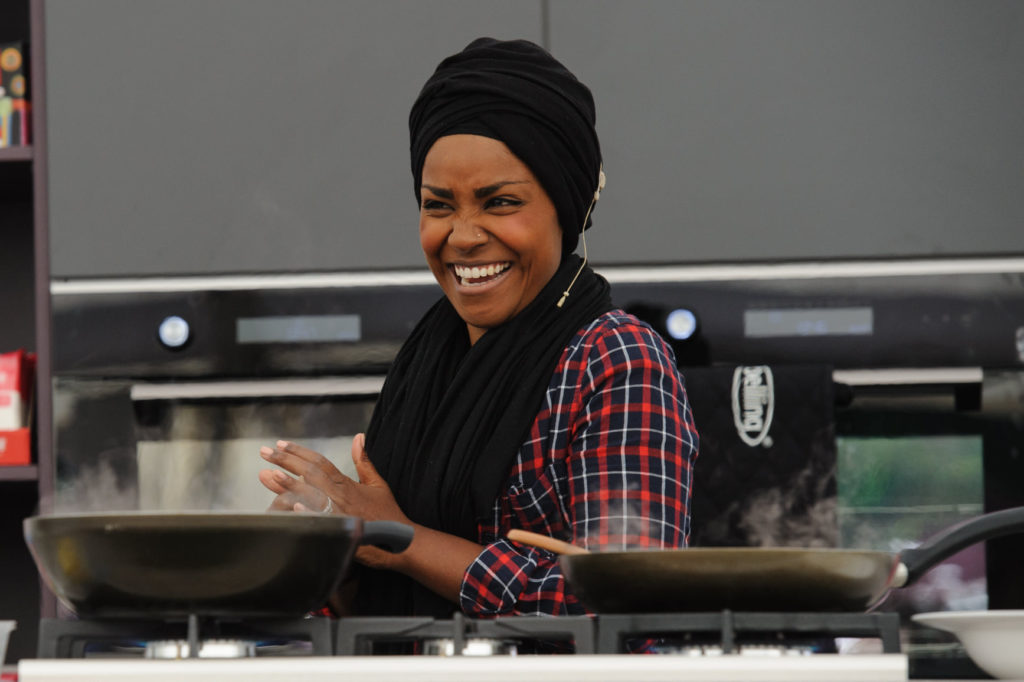 Nadiya is a British TV chef and a great example of talent among the youth. She happens to be one of the 500 most influential people in the UK. Nadiya's father was a chef and owned an Indian restaurant, which is probably what motivated her to pursue cooking in the first place. Hussain suffered from panic disorder when she was a teen and had to undergo CBT. In spite of the cooking history in her family, she actually learnt all the foundational cooking skills at her school; the rest she learnt from YouTube videos and recipe books. A few of her books are "Nadiya Bakes", "Nadiya's Kitchen" (buy here) and "Time To Eat". The television shows she has hosted are "Nadiya's Family Favourites", "Nadiya's British Food Adventure", "The Chronicles of Nadiya" and more. She's a columnist for The Times, has signed publishing deals and even baked a cake for the Queen's 90th birthday!
7. Lisa Faulkner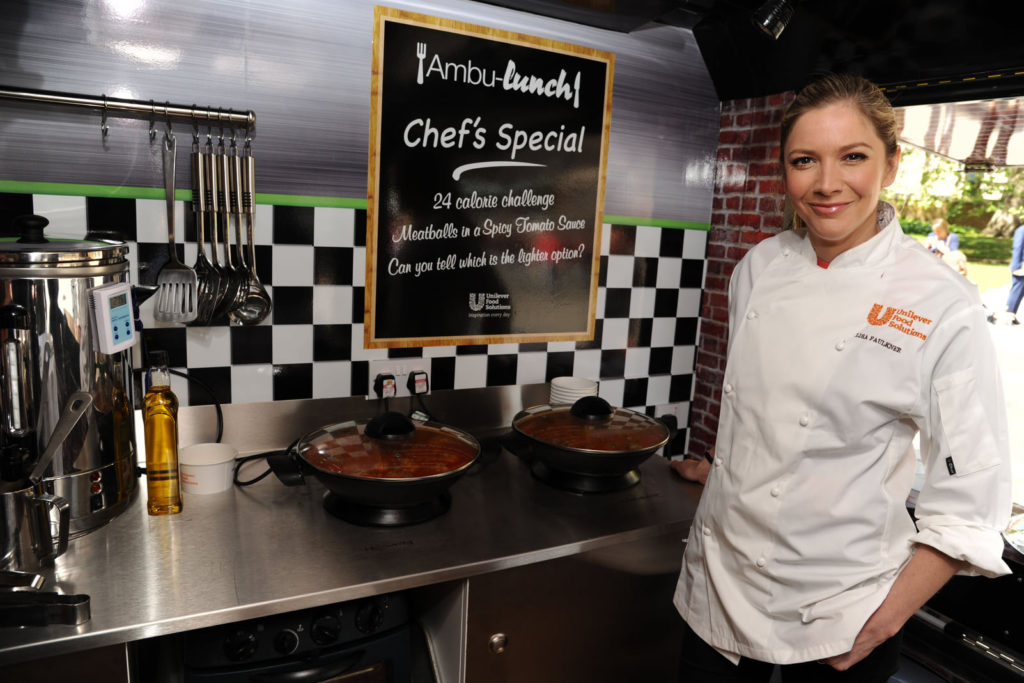 Lisa Faulkner is an English actress and a celebrity chef. She lost her mother when she was sixteen which left a deep dent on her soul. Her cooking career started a lot later than her acting career, yet she was versatile in both. However, winning Celebrity MasterChef gave her the confidence and ciurage to hone her skills in cooking. She has acted in famous movies such as "The Lover", "Good Old Gaze", "A Feast At Midnight" and many more. She hosted numerous television shows as well such as "John and Lisa's Weekend Kitchen" and "What's Cooking?". Some of her popular books are "The Way I Cook" and "Tea And Cake With Lisa Faulkner" (buy here).
8. Maggie Beer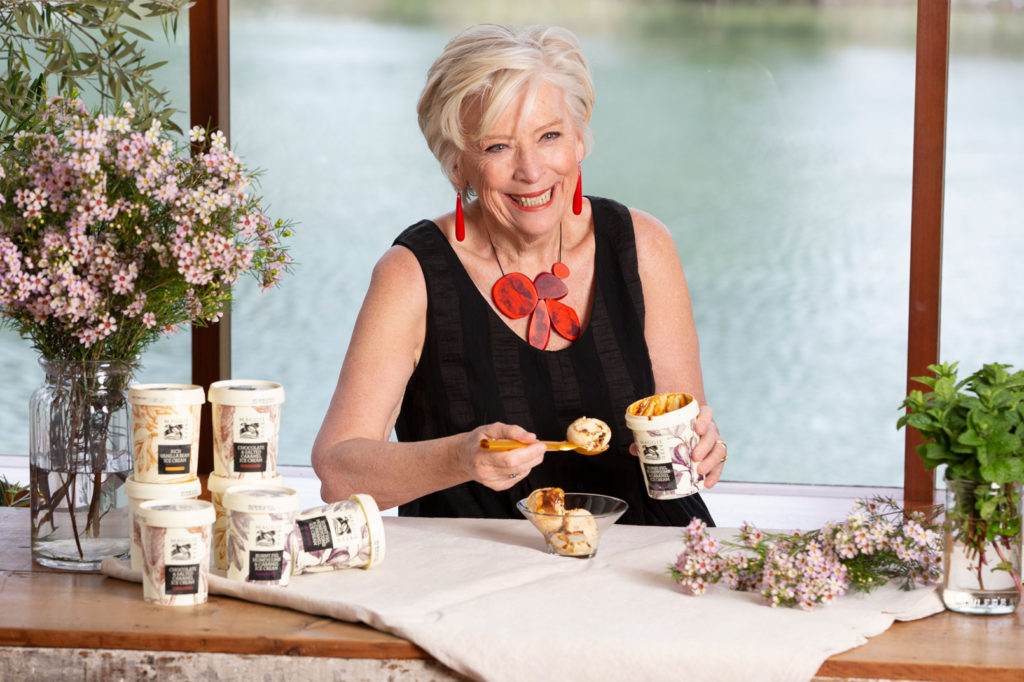 Maggie Beer is an Australian cook and restaurateur. She was one of the judges of "The Great Australian Bake Off". She has won awards like the "Australian Publishers Association's Award" and "Illustrated Book Of The Year". Beer did not graduate, she left school at the age of 14 and worked in various jobs to support her family financially. Beer was always interested in food and the quality of the ingredients used. She has written books like "Maggie's Harvest", "Maggie's Kitchen" and "Maggie's Table" (buy here).
Her appearances on television have been numerous, with the most notable being her involvement with MasterChef Australia, setting new ratings records for the episodes she featured in. Maggie's latest television venture sees her join Matt Moran as co-hosts of The Great Australian Bake Off. Her line of products is a much loved range for Australian gourmets.
9. Alice Waters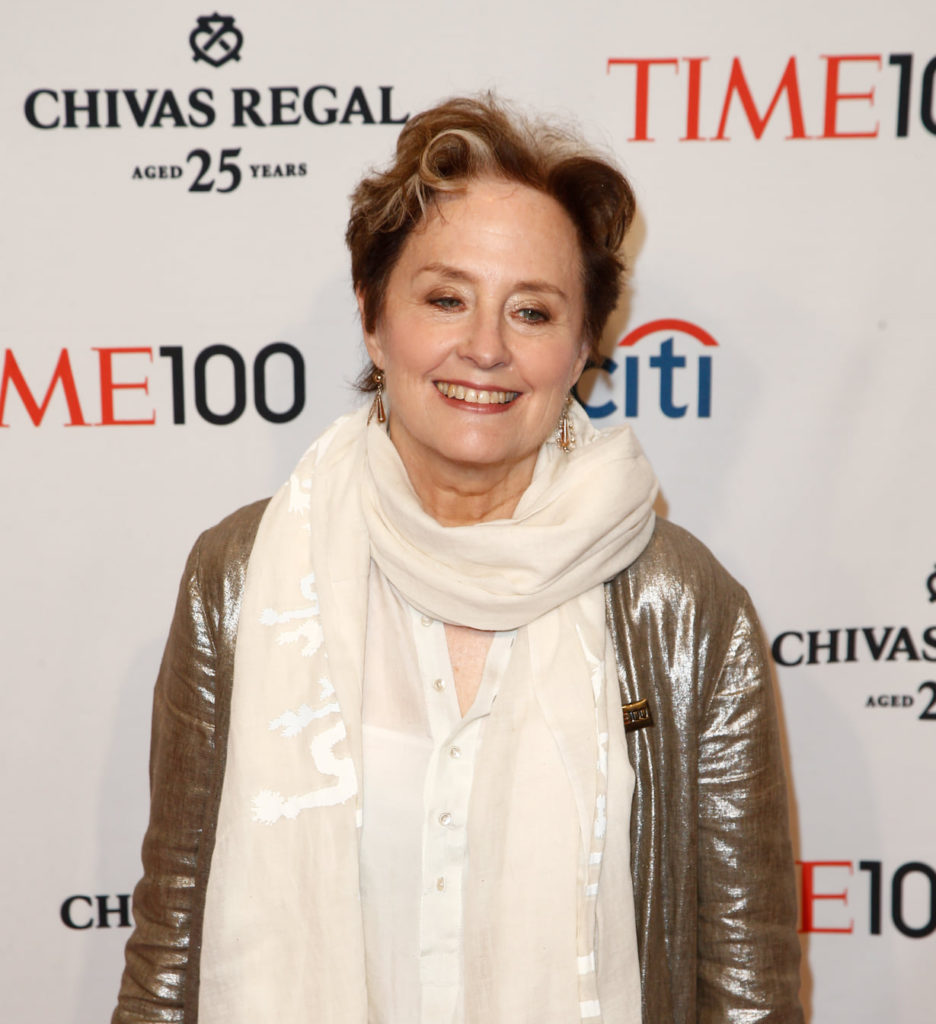 Alice Waters is an American chef and author. She is majorly associated with the use and propagation of organic ingredients in her own restaurant. She would often visit markets that sold exceptionally fresh produce and always favoured local products. She has won a huge number of awards like the "National Humanities Medal" and "James Beard Foundation Award for Outstanding Chef". She has been a part of movies like "Food Fight" and "Soul Of A Banquet". Waters has published a lot of books in her lifetime but the most eminent ones are "The Art Of Simple Food", "Chez Panisse Cafe Cookbook" (buy here) and "My Pantry". She is the owner of Chez Panisse, a Berkeley, California restaurant famous for its organic, locally grown ingredients and for pioneering California cuisine, which she opened in 1971.
10. Kylie Kwong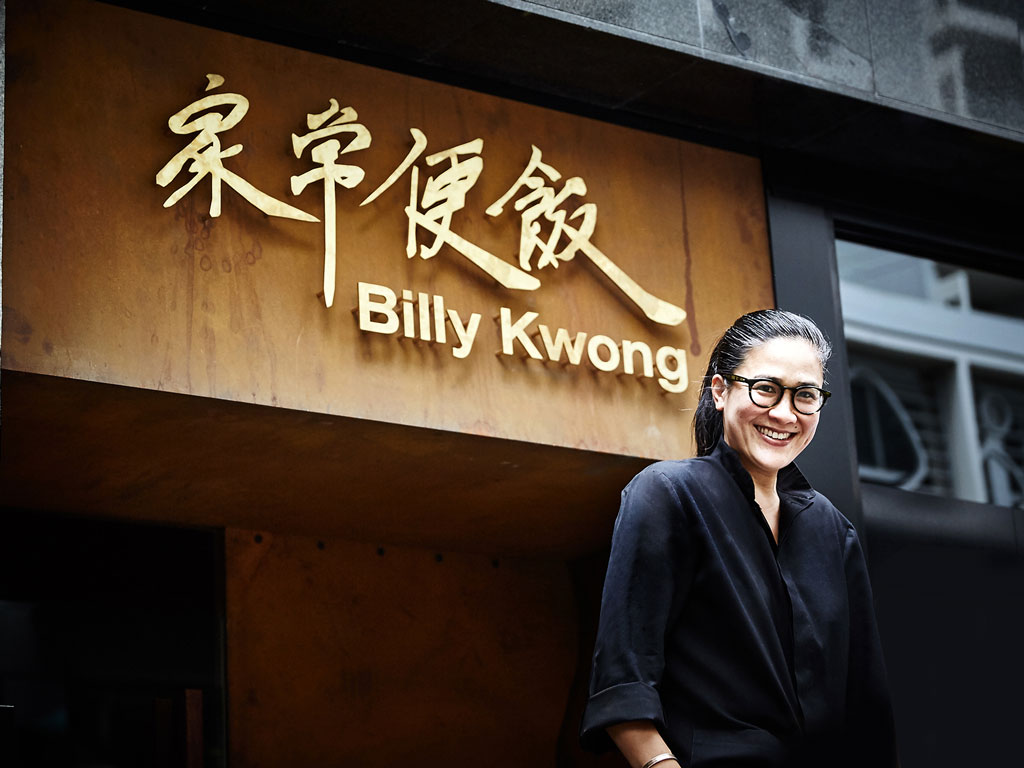 Kylie Kwong is an Australian TV chef, an author and a restaurateur. She learnt the basics of Cantonese cuisine from her mother and then further developed her professional skills at some of Sydney's finest restaurants. She owned a restaurant named Billy Kwong, that only served organic and biodynamic produce including meat, poultry and noodles. She has penned a number of books such as "Simple Chinese Cooking" (buy here), "Heart and Soul" and "It Tastes Better". A few television series were based on her books. She regularly appeared as a mentor during the Immunity Challenge episodes in addition to a recurring role as a guest judge on Masterchef Australia.
11. Carla Hall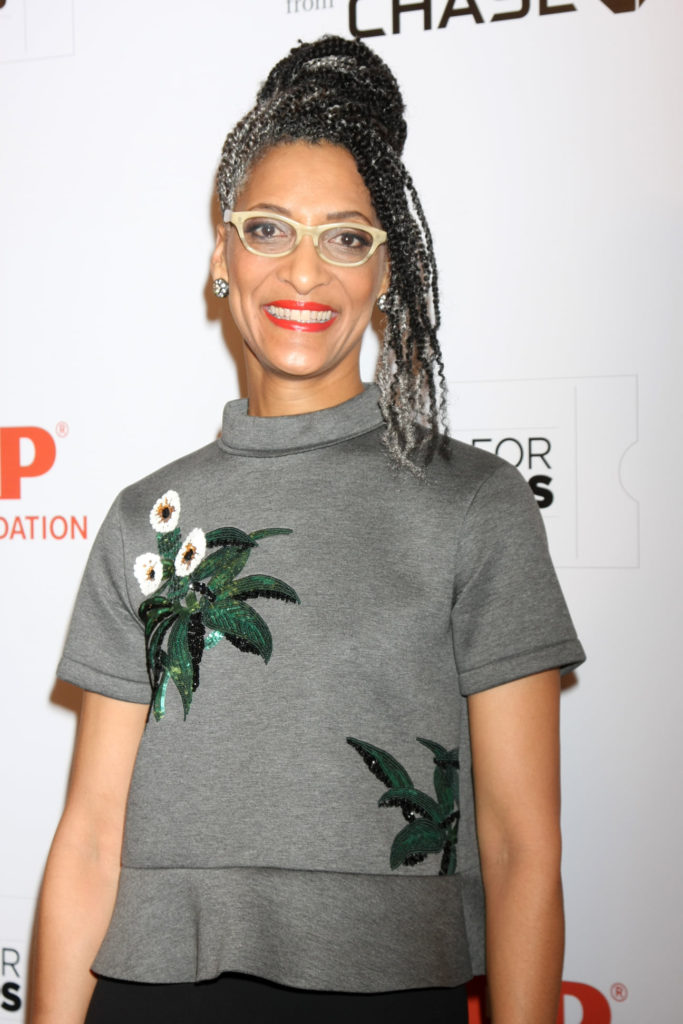 Carla Hall is an American chef. Initially she worked as a Certified Public Accountant, she hated this job and left it after two years to pursue what she loved doing. It all started with a few sandwiches after which she started a delivery service called the Lunch Brunch. She hosted the worldwide appreciated shows "Top Bravo" and "The Chew", and she currently brightens the mornings of millions as a Culinary Contributor to "Good Morning America". She has authored books like "Carla Hall's Soul Food" and "Carla's Comfort Food" (buy here). Carla is also a former model and a motivational speaker, and has her own catering company which she named Alchemy.
12. Madhur Jaffrey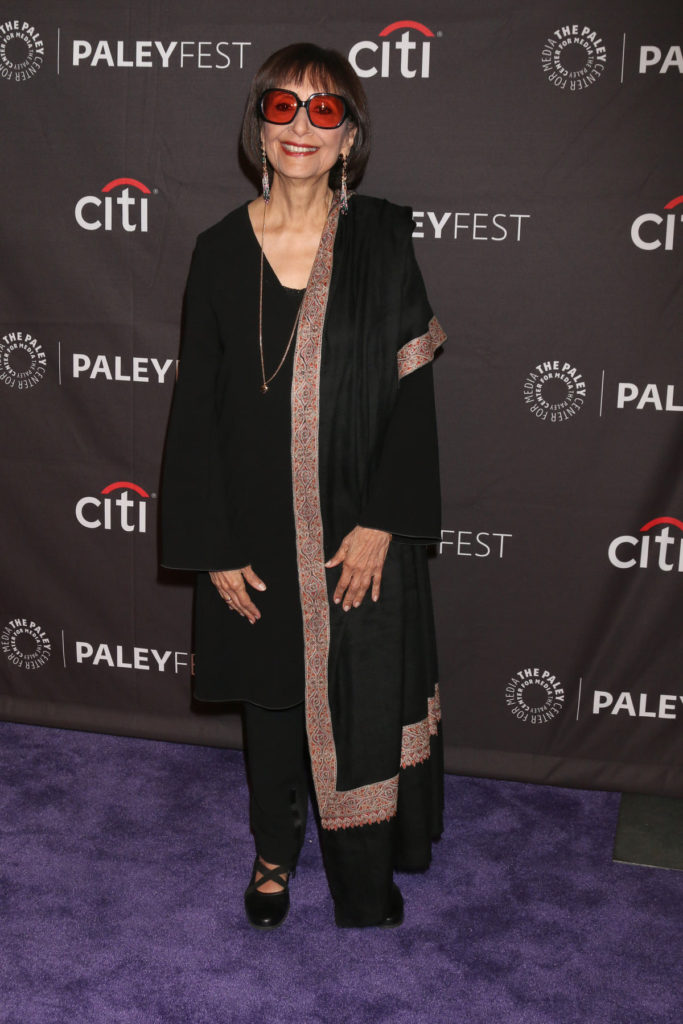 Madhur Jaffrey is an Indian-born actress, food and travel writer, chef, and television personality. She is known to have introduced authentic Indian Cuisine in the west. She currently owns a restaurant in New York named "Dawat" and has hosted a huge number of television shows such as "Madhur Jaffrey's Indian Cookery", "Far Eastern Cookery", "Listening To Volcanoes", "From Manna to Microwave", "Madhur Jaffrey's Flavours of India" and many more. She has also won a great number of awards for her exemplary work. many Some of her bestselling books are Madhur Jaffrey's Ultimate Curry Bible, Curry Nation (buy here), several vegetarian cookbooks, including Madhur Jaffrey's World Vegetarian (buy here), which – although published 23 years ago – has become more relevant now than ever with the rise of vegetarian and vegan cooks.
All Photos : Shutterstock
TFN RECOMMENDS BEST BOOKS TO BUY ON WOMEN'S DAY