Boeing and Alaska Airlines announced today they are partnering on the latest Boeing ecoDemonstrator program and will flight test about 20 technologies on a new 737-9 to enhance the safety and sustainability of air travel.
In flights beginning this summer, Boeing and Alaska will test a new halon-free fire-extinguishing agent that significantly reduces effects on the ozone layer, evaluate an engine nacelle designed to reduce noise and assess cabin sidewalls made from recycled material, among other projects.
Since 2012, the ecoDemonstrator program has accelerated innovation by taking nearly 200 promising technologies out of the lab and testing them in the air to address challenges for the aviation industry and improve the passenger experience.
"Boeing is committed to continually improve air safety and the environmental performance of our products," said Stan Deal, Boeing Commercial Airplanes president and CEO. "We're proud to collaborate with our hometown customer and other partners around the world this year to make flying more sustainable."
Boeing's current and future airplanes leverage a number of technologies evaluated in previous ecoDemonstrator testing, including:
Advanced Technology winglets on the 737 MAX family that reduce fuel use and emissions.
iPad apps that provide real-time weather and other data to pilots, improving fuel efficiency and reducing CO2 emissions. These apps complement digital analytics services Boeing offers to help airlines optimize fleet utilization.
A camera system on the new 777X that will enhance safety by helping pilots avoid obstacles on the ground.
"Boeing put additional emphasis on sustainability in 2020 to align with our stakeholder and business priorities as well as our values," Boeing Chief Sustainability Officer Chris Raymond said. "Through our collaboration with industry partners, the ecoDemonstrator program is a great example of our commitment to work together to make flying safer and more sustainable for current and future generations."
ecoDemonstrator test flights are flown on a blend of petroleum-based and sustainable aviation fuel. SAF is in regular use today, reduces life-cycle CO2 emissions by up to 80%, and offers the most immediate and greatest potential to reduce emissions over the next 20 to 30 years in all commercial aviation markets.
In January this year, Boeing committed to make sure its commercial airplanes are capable and certified to fly on 100% SAF by 2030.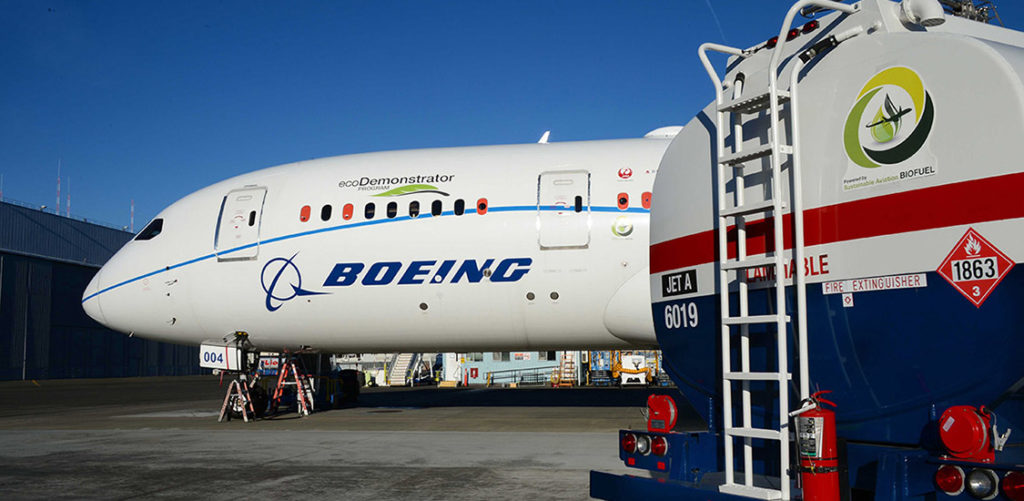 For latest travel news and updates, food and drink journeys, restaurant features, and more, like us on Facebook or follow us on Instagram. Read more on Travel and Food Network
Trending Now : TFN 2021 Guides
San Francisco Travel and Food Guide 2021
Eat Your Way Through New York's Gastronomic Delights | Travel Guide 2021