And It Comes With Spectacular Views, Seafood Stops, and Charming Small Towns
With endless miles of beaches, charming small towns, and bountiful acres of farmland, Prince Edward Island (PEI) boasts a stunningly diverse landscape. Now travelers can circumnavigate Canada's smallest province, also known as the country's food island, by foot with The Island Walk, a roughly 435-mile walking route that loops around PEI.
Ideal for both seasoned hikers and casual walkers, The Island Walk runs along the outer perimeter of PEI offering an idyllic landscape in both terrain and scenery for those looking for an outdoor long-distance walking adventure. Featuring a mix of inland and coastal sections, the route spans the ocean, much of the Confederation Trail, red dirt roads, beaches and quiet streets inviting walkers to see both tips of the Island at North Cape and East Point.
The full trail takes approximately 32 days to complete, when walking 12-15 miles per day. It has 32 sections leaving many opportunities to complete the Island Walk in sections and more time to explore specific areas of the Island. Minimal equipment is needed to complete this trail (sneakers and a small backpack).
"Just like the Camino de Santiago, the Island Walk will give you the time to slow down and be present in your thoughts and daily journey, while experiencing the simple beauty of the Island around you," said Bryson Guptill, Island Walk creator.
The Island Walk intertwines through PEI's two major cities, Charlottetown and Summerside, and through many small communities allowing participants to immerse in the Island's culinary and art scene, as well as meet the locals. Along the route, many partnering inns and hotels offer transfer services to deliver luggage when changing accommodations.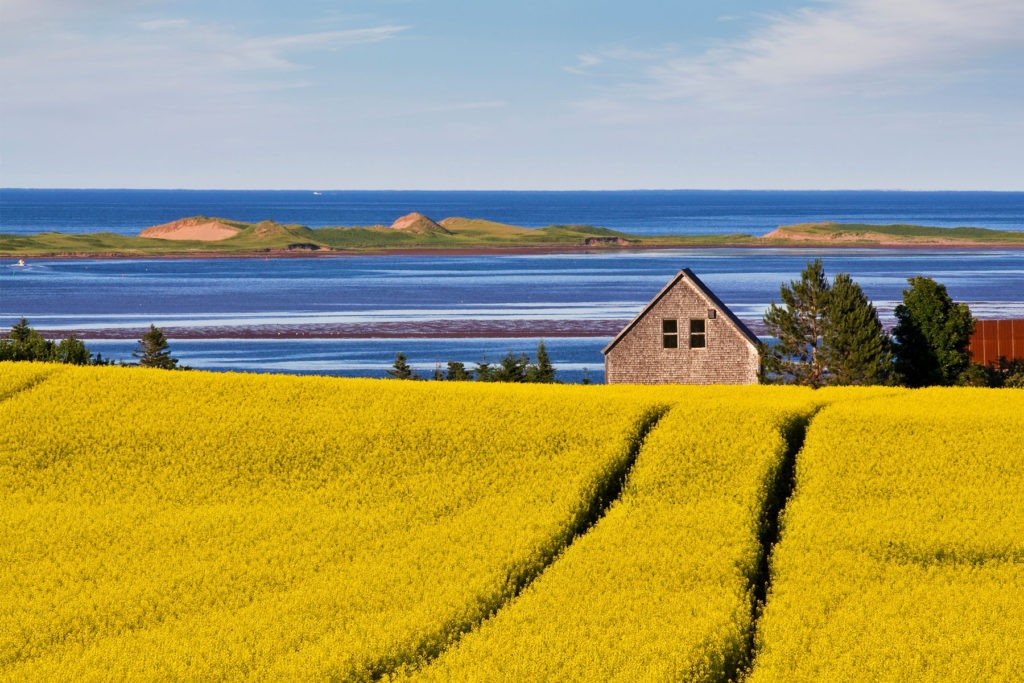 Culture and Cuisine Along the Trail
A short detour from the trail is the community of Tyne Valley, famous for its annual Oyster Festival, Rock the Boat Music Festival, and burgers. The community also has an oyster bar, a tearoom and a small grocery store to stock up on essentials. Trail location: Waypoints 12-13 Portage to Notham 20 km
In Montague, beer lovers will find two local craft breweries with spectacular water views – Bogside Brewing and Copper Bottom Brewing. Trail location: Waypoints 26-27 | Cardigan – Montague 12 km
Situated on PEI's South Shore, Victoria-by-the-Sea serves up Maritime charm, history and local flavors. A seaside lunch awaits hungry travelers at The Lobster Barn (the lobster roll is famous) then dessert at Island Chocolates for handmade delicacies. Visitors can also take in a show at the historic Victoria Playhouse, PEI's longest running "little theatre". Trail location: Waypoint 1-2 | Dunedin – Victoria 24km
In the heart of one the Island's most productive potato farming regions is O'Leary, home of the Canadian Potato Museum. At the museum, visitors can take a self-guided tour to learn about the history and culture of the potato and examine the extensive collection of antique machinery. Trail location: Waypoints 7-8 O'Leary – Miminegash 19 km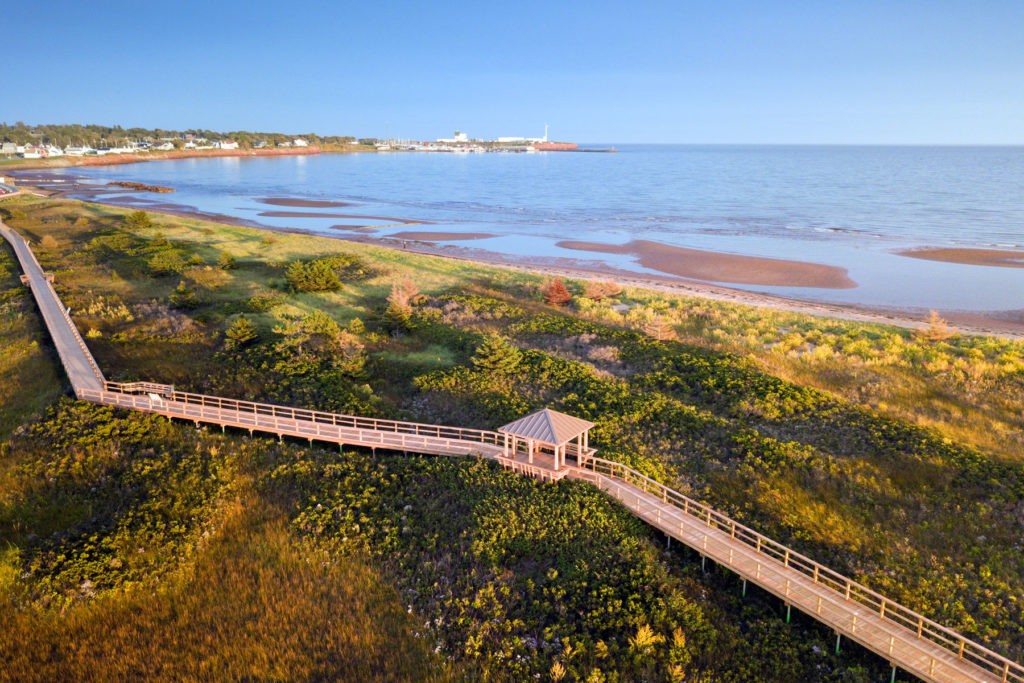 For more information on The Island Walk, visit https://theislandwalk.ca/. For more information about the province, visit http://www.tourismpei.com.
For latest travel news and updates, food and drink journeys, restaurant features, and more, like us on Facebook or follow us on Instagram. Read more on Travel and Food Network
Trending on TFN
The 22 Best Places To Go In 2022