Photos : Ashish Natekar
Our guest chef this week is Ashish Natekar – who goes by the instagram handle of Homechef Daddy. He owns and runs an advertising and event management company named Saisha Events and Promotions.
Ashish was always wanting to cook, and he finally got his chance in January this year. The story goes thus. Ashish and his wife were blessed with a baby boy in January this year (they already have a daughter who is about 4 years old), and one day when Ashish's wife was more tired than usual, he offered to cook something for her to allow her some rest. To his surprise, she agreed, and that was the day that life changed for Ashish. The dish he cooked was Butter Chicken (yummylicious picture in the story) and his wife told him that it was the best butter chicken she had ever had.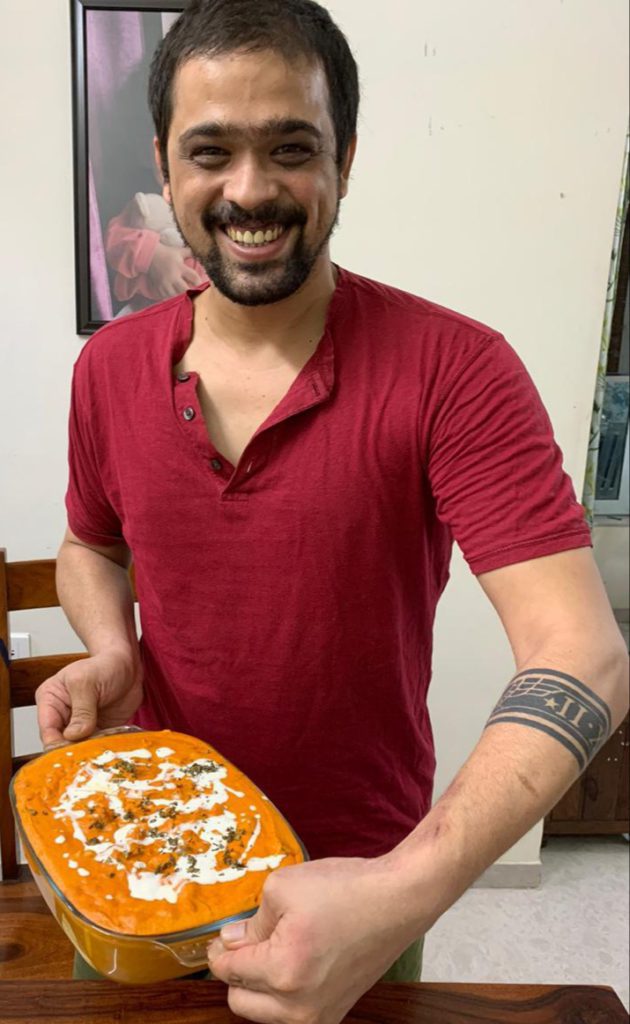 Since then Ashish has been cooking quite frequently, only for family and friends. His repertoire is quite diverse – North Indian, Thai, Burmese, Japanese and Italian. With constant encouragement from his brother Mandar Natekar, (whom you have also met on The Foodie Network's social media pages) and other family members, Ashish has finally decided to take the plunge and started a small catering service from his home – "Homechef Daddy".
Today is in fact his first day as a food entrepreneur, and in this story you will see his menu and some pictures of what he is serving – pictures that will make you drool.
Oh, did we mention that his wife cooks great desserts? No? Do forgive us. The tiramisu and caramel custard are her contribution to the menu.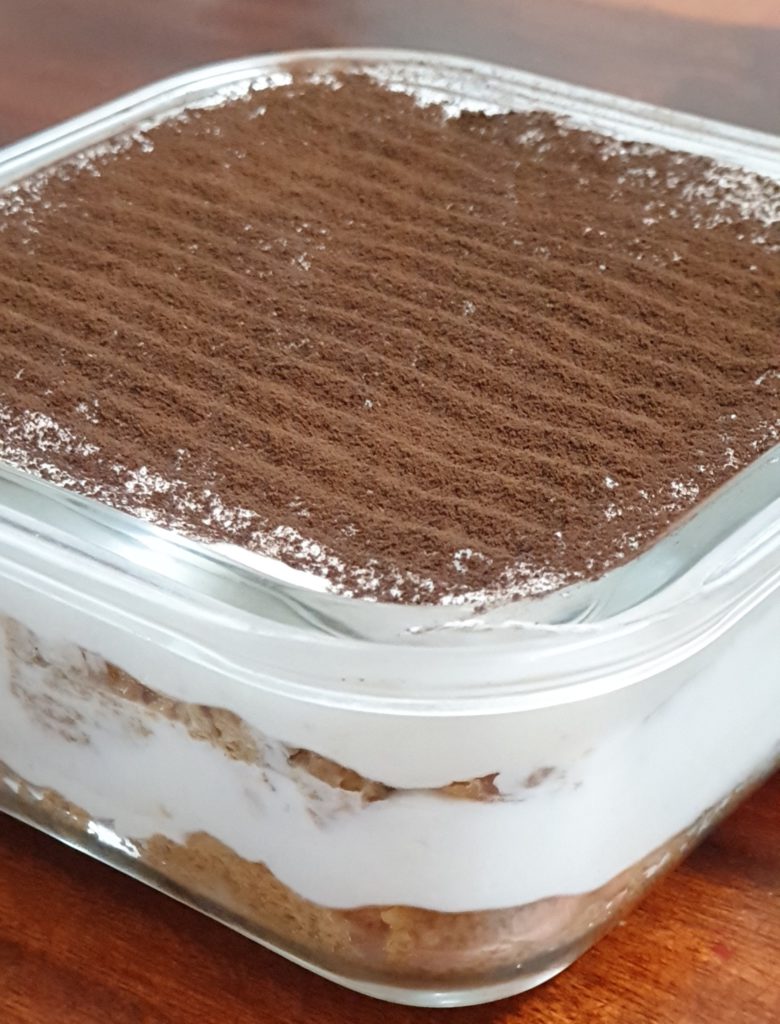 Ashish's other knockout special is the Prawns Ghee Roast – but we will talk about that some other day.
Ashish's top 3 favorite cuisines (when he is eating) are North Indian, Italian and Japanese. He loves watching Masterchef Australia (who doesn't?) and in his spare time, he likes to play badminton or cricket or prefers to go for a swim. And, he is also a pretty good singer!
Ashish's dream is to own a world cuisine restaurant someday, and looking at this multi-talented homechef daddy, we at The Foodie Network are very confident, that day will come soon.
Currently his kitchen delivers only in Mumbai in the area from Andheri to Borivali. Contact numbers and email address are on the attached picture. If you hurry, you may just be in time to place your order for the next weekend.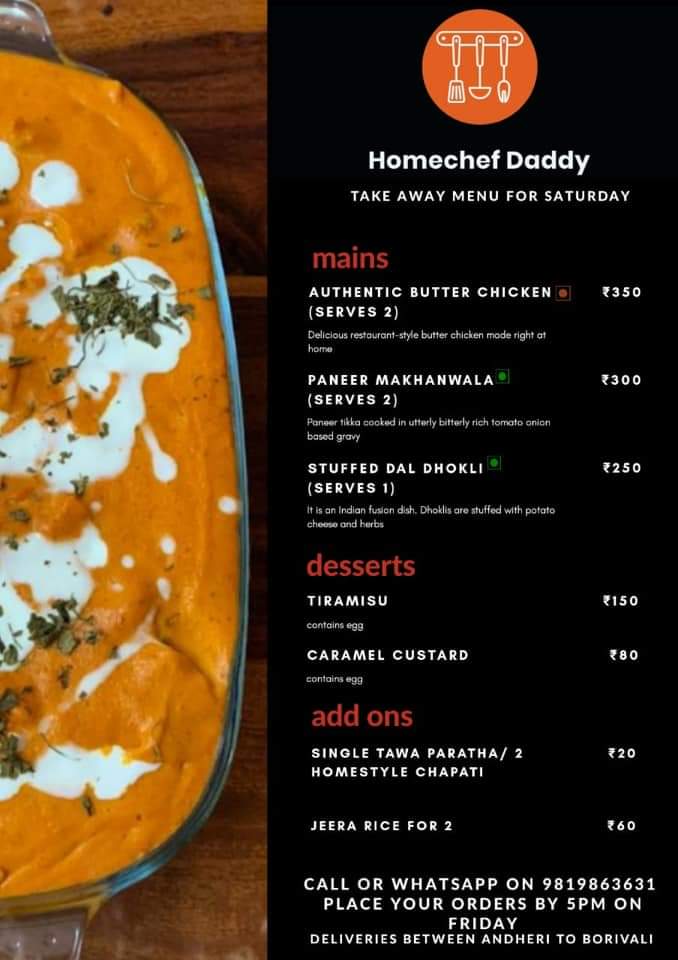 You May Also Like:
When Super-Dad Dons The Chef's Hat To Create The One Pot Wonder
Super-Mom Bakes A Stunning Reef Cake For Her Son's 2nd Birthday