India has jumped seven places to reach 83 in the latest Henley Passport Index rankings for 2022.
The global pandemic and the cross border restrictions thereby may have bound us to our homes for the past two years, but the future for travel looks promising.
India's passport power has improved this quarter compared to 2021. It now ranks at 83rd position in the Henley Passport Index, climbing seven places from 90th rank last year.
With this, Indian passport holders can now visit 60 destinations worldwide including Oman and Armenia (latest additions) without obtaining a visa. India has added 35 more destinations since 2006. Check the list below.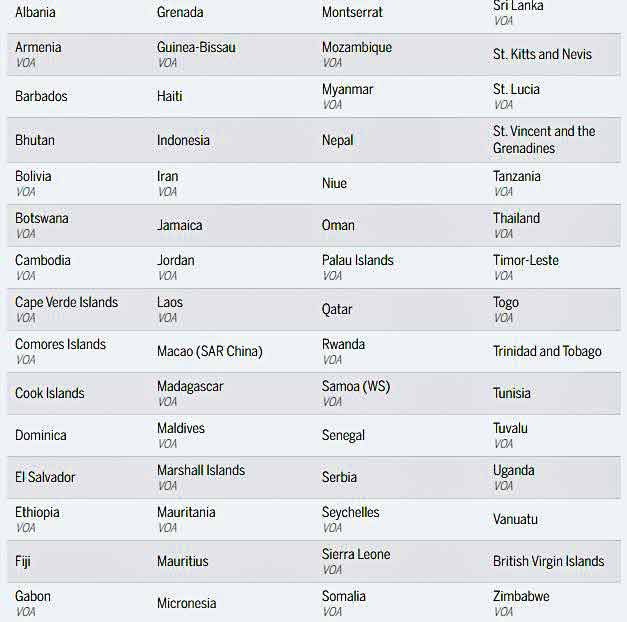 The results also place Japan and Singapore at the top, with Germany and South Korea holding the second spot. Without taking temporary COVID-related restrictions into account, passport holders of the two Asian nations can now enter 192 destinations around the world visa-free – 166 more than Afghanistan, which sits at the bottom of the index." Here's a list of the most powerful passports in 2022 along with the number of countries they can travel to:
Japan, Singapore (192 destinations)
Germany, South Korea (190)
Finland, Italy, Luxembourg, Spain (189)
Austria, Denmark, France, Netherlands, Sweden (188)
Ireland, Portugal (187)
Belgium, New Zealand, Norway, Switzerland, United Kingdom, United States (186)
Australia, Canada, Czech Republic, Greece, Malta (185)
Poland, Hungary (183)
Lithuania, Slovakia (182)
Estonia, Latvia, Slovenia (181)
Passports might soon be digital and have a microchip
Another thing to look forward to is the promise of being a little less worried about the safety of your passport when you're out and about. Although the document is currently printed on booklets, the Indian government has issued 20,000 official and diplomatic e-passports with an implanted electronic microprocessor chip, in a move to prevent passport fraud and make going through immigration a lot easier. The document will be based on secure biometric data and will be compliant with the International Civil Aviation Organization (ICAO).
To go through with the production, the Indian Security Press (ISP) Nashik has been given permission to purchase electronic contactless inlays. That's not all, the country plans on implementing fully digital passports that can be saved on smartphones. This task, the government has entrusted to Tata Consultancy Services (TCS).
Travel Update : Please note that there could be travel restrictions because of the ongoing pandemic. Before travelling, please always check the latest government advice about COVID-19 travel restrictions in your destination. Check out our guide for international guidelines for countries currently open to Indian tourists.
For latest travel news and updates, food and drink journeys, restaurant features, and more, like us on Facebook or follow us on Instagram. Read more on Travel and Food Network
Trending on TFN
The 22 Best Places To Go In 2022