If you thought this summer was only about hard seltzer and boozy pops, think again. Kraft, that longtime purveyor of mac & cheese, is ready to introduce to you something that's really guaranteed to blow your mind: Macaroni & Cheese Ice Cream. Yes, you read that correctly, and no, we are not joking.
Beginning this week, lovers of both ice cream and Kraft macaroni & cheese can get a two-for-one deal with the release of what could possibly be your new favorite after-dinner snack. Partnering with Brooklyn-based Van Leeuwen Ice Cream, the new release combines the year-round comfort foods to create a…sure-to-be unforgettable and…definitely flavorful treat! There are no artificial flavors, preservatives, or dyes here, so this minimal ingredient creation is sure to be the conversation starter at all of your summertime events.
Where is it available?
If you're looking to give this a limited-edition scoop a try, you can get the concoction online at vanleeuwenicecream.com for $12 per pint or—if you're in the NYC area, LA, or Houston—at all Van Leeuwen stores.
If you are headed to NYC, then plan to eat your way through New York's gastronomic delights.
"We know that there is nothing more refreshing on a hot summer day than ice cream. That is why we wanted to combine two of the most iconic comfort foods to create an ice cream with the unforgettable flavor of Kraft Macaroni & Cheese we all grew up with," Kraft Macaroni & Cheese Sr. Associate Brand Manager Emily Violett said in a press release.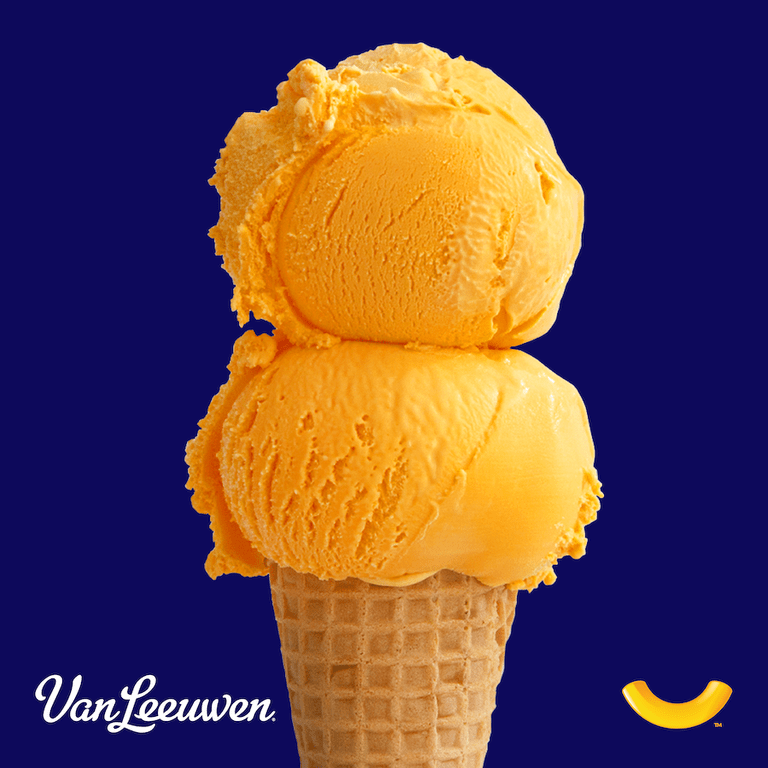 Did You Know?
This might be Kraft Macaroni & Cheese's first foray into the ice cream realm, but the brand has experimented with funky flavors and colors in the past. In 2020, the brand gave its fans the opportunity to try pumpkin spice macaroni and cheese that was made with cinnamon, nutmeg, allspice and ginger. The only catch? You had to sign up for an online waiting list to get your hands on the rare, limited-edition delicacy.
Craving Mac and Cheese this Weekend? Check out our easy homemade recipe of Macaroni and Cheese
Travel Update : Please note that there could be travel restrictions because of the ongoing pandemic. Before travelling, please always check the latest government advice about COVID-19 travel restrictions in your destination.
Source : Delish.Com | Photo : Kraft
For latest travel news and updates, food and drink journeys, restaurant features, and more, like us on Facebook or follow us on Instagram. Read more on Travel and Food Network
Trending Now : TFN Travel Guides
Lisbon Travel and Food Guide 2021