A historic moment for the iconic Park Street restaurants – Mocambo, Trincas, and Kwality
Three iconic Park Street restaurants Mocambo, Kwality, and Trincas, that have defined Kolkata's gastronomic experience are set to to be honoured with the prestigious Indian Trust for Art and Cultural Heritage's (Intach) heritage tag this Sunday. These popular Park Street eateries will have a heritage plaque by their entrances letting patrons and passers-by know that they have existed for at least six decades and are embodiments of the spirit and culture of the city.
"Fifteen restaurants had been given the heritage tag but due to the pandemic, the ceremony was delayed. Now that restaurants have opened, we felt it was the right time to celebrate the industry and boost morale," said GM Kapur, INTACH Calcutta convenor.
What makes these Restaurants "heritage"?
To say that Kolkata has a strong restaurant history is underselling it a little. A city filled with history and heritage, art and culture, glitz and glamour, has gone on to become the most iconic food capital of India.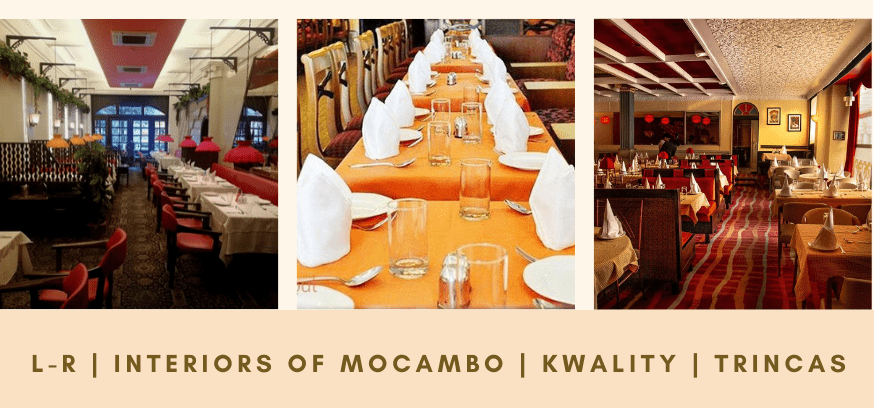 These restaurants in Park Street have also been credited for introducing India to the wonders of Jazz music through their live performances with singers and performers like Usha Uthup, Biddu Appaiah, Savages, Flintstones to name a few and have served everyone from Hollywood celebrities and world famous athletes to the Bollywood stars.
The basic criteria for the selection of the Heritage tag are that the restaurants should have been in operation since at least 1960 and located within the boundaries of the Kolkata Municipal Corporation. "That apart, their historical and cultural significance were considered, as well as their hand in invention and discovery," said Ayan Ghosh, INTACH member leading the project.
Mocambo Restaurant and Bar
Mocambo, considered to be one of India's first nightclubs. was started by Mr Shiv Kothari in 1956. With the decor done by a German interior designer, live music, dazzling lights, a glass dance floor, a 7 piece band, a female and a male singer, and with a menu created by Italian chef Antonio Prandhe, Mocambo surely stood out with its debut, leaving visitors captivated.
"It's a wonderful recognition, especially coming from such a prestigious organization such as INTACH. Calcutta being the first food stop in the country since the 1950's, it's a lovely way to recognise the heritage eateries" – said Siddharth Kothari, Chief Investment Strategist at the Om Kothari Group, owners of Peter Cat and Mocambo.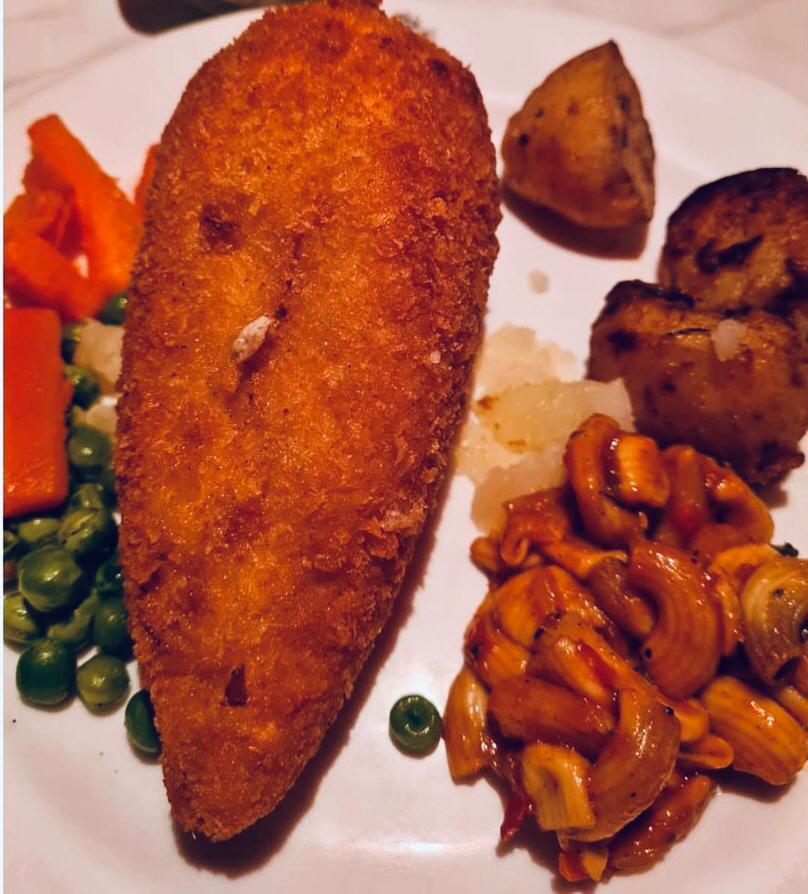 "On the Mocambo menu, we have an 'H' next to some dishes, which stands for 'Heritage', such as Devilled Crab, Chicken ala Kiev and Chicken Tetrazzini. These dishes date back to when the restaurant opened in 1956. The award gives us a little boost, which is more than welcome. We've been through a rough time, especially our industry," – Nitin Kothari of Mocambo.
Address : Mocambo Restaurant and Bar, Ground Floor, 25B, Park St, Road, Kolkata; 033 2229 0095
Trincas
Trinca's was founded by a Swiss couple at its present location on Park Street as a tea-room and bakery in 1939. In 1959 Om Prakash Puri and Ellis Joshua took over ownership and converted it into a restaurant. The restaurant—now run by the third generation of the Puri family—is known for its European food, including the devilled crab, chicken stroganoff, bhekti in paprika sauce.
"It is a great honour to be awarded heritage status by Intach. The award recognizes the efforts, risks, perseverance and sacrifices of all those involved in the Trincas story. This icon of Kolkata continues to be a living legend that is spreading joy and keeping up with the times," said Trincas partner Anand Puri.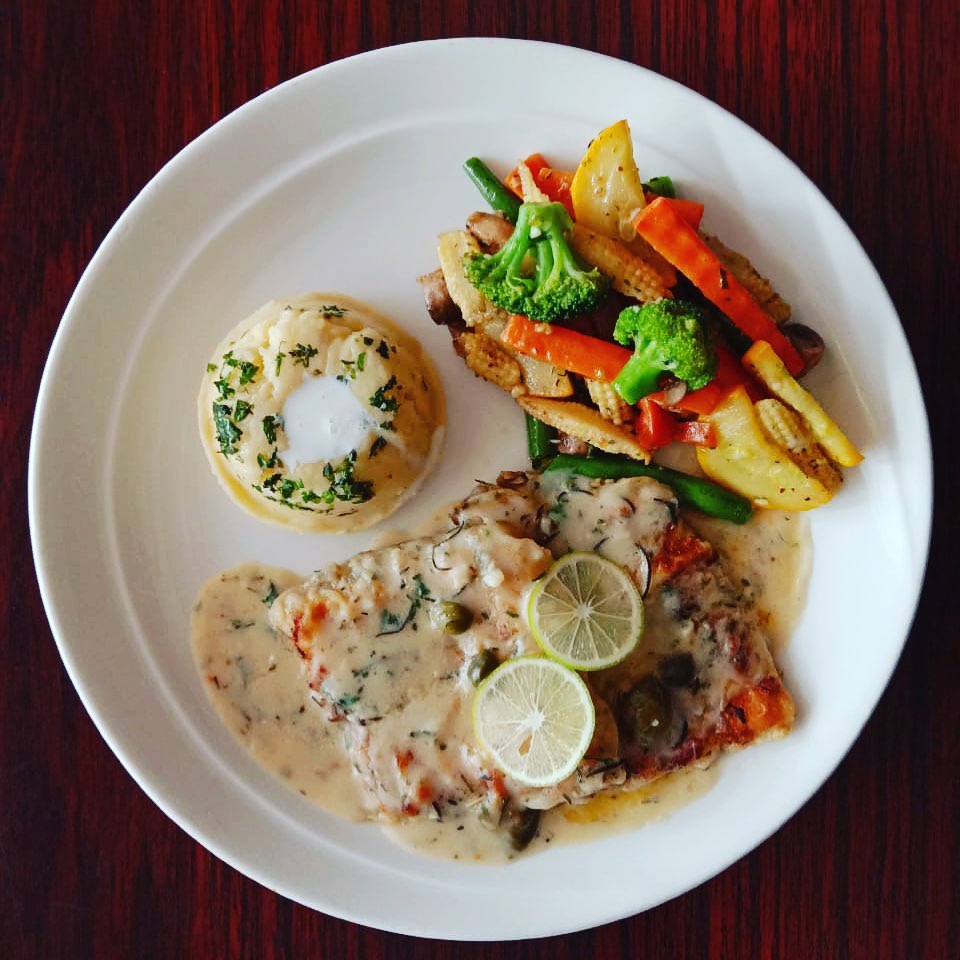 Address: Trinca's Restaurant and Bar, 17, Park St, near Oxford Book Store, Park Street area, Kolkata; 082402 59201
Kwality
"Kwality has been around since 1952. We try our best to carry forward the recipes from the time of inception," said Rajiv Ghai, partner, Kwality restaurant, which celebrates its 70th year in 2022. The recipes include the legendary Pindi Chana at Kwality, plates of which "on a good day" make 125 rounds! It also doubles as a starter for the tipplers, without the bhatura.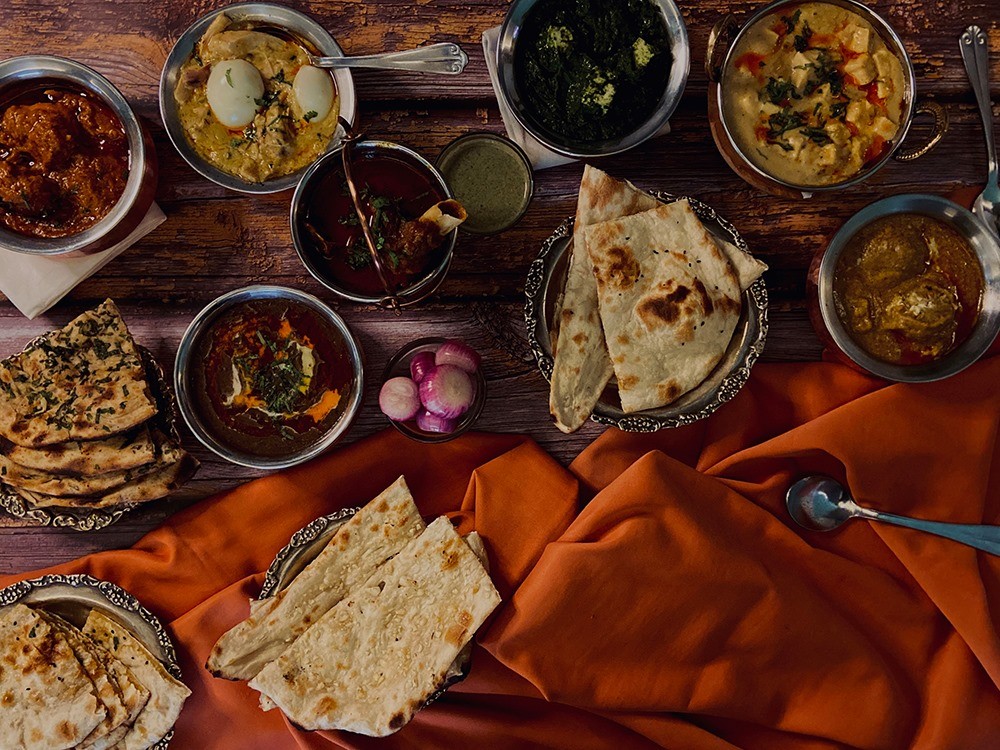 Address: Kwality Restaurant, 17, Park St, Taltala, Kolkata; 081018 14785.
The plaque unveiling ceremony will take place at the iconic Park Street restaurants on Sunday at 11am.
After Mocambo, Kwality and Trincas, the other popular eateries currently in the pipeline to receive their heritage plaques include Paramount, Indian Coffee House, Allen Kitchen, Niranjan Agar, Eau Chew, Bhim Nag, KC Das, Nabin Chandra Das, Dilkush, Girish Chandra Dey, and Nakur Chandra Nandy.
For latest travel news and updates, food and drink journeys, restaurant features, and more, like us on Facebook or follow us on Instagram. Read more on Travel and Food Network
Trending Now On TFN
10 Super Cool Travel Gizmos For A Smart Traveler
7 Best Coffee Brands That'll Fire Up Your Morning Caffeine Fix