Apologies to any cruise enthusiasts, but any dreams you may have had of sailing right past Piazza San Marco in Venice are about to be dashed. Starting August 1, cruise ships will officially be banned from sailing in Venetian waters. 
While the Italian government has debated the issue for years (even going so far as implementing a ban and then taking it back earlier this year), this final, swift-acting ban was made just in time to avoid being placed on the World Heritage in Danger blacklist, established by UNESCO. The United Nations culture body has been warning the government against the dangers caused by a constant stream of cruise ships since 2019, and the Venice lagoon would have been listed among the Everglades in Florida and the historic center of Vienna as 'threatened by serious and specific dangers.' 
In addition to banning cruise ships, the Italian government also declared the lagoon a national monument in order to protect the fragile ecosystem from mass tourism.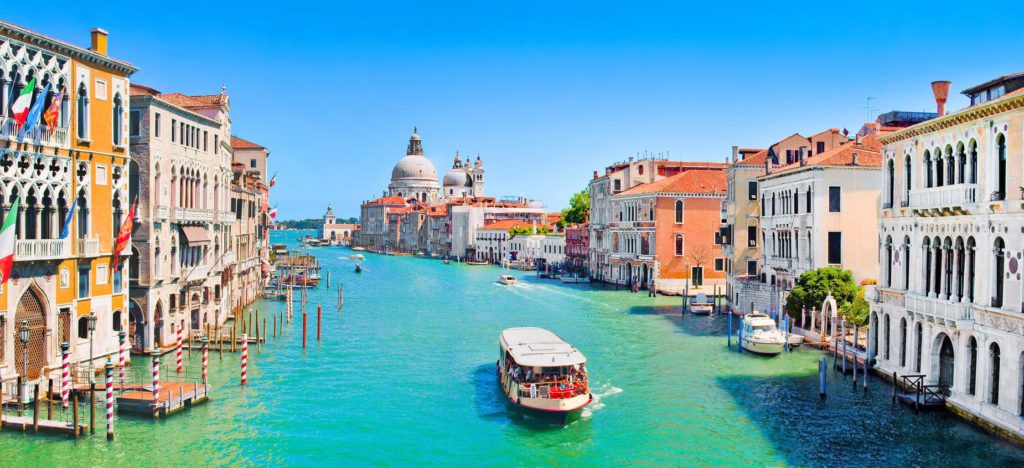 The ban applies to ships that are either heavier than 25,000 tons, longer than 180 meters (about 590 feet), taller than 35 meters (about 115 feet), or that employ more than a set amount of fuel in maneuvering — which means that even large yachts could be affected. Now, only small passenger ferries and freight vessels will be able to use the Giudecca canal to enter Venice's historic center.
Right now, the plan is to divert any cruise ships to the nearby, industrial port of Marghera on the mainland. While clearly not as picturesque as Venice, the port's channel is also not large or deep enough for most cruise ships. The government has given power to the regional port authority to determine how five temporary docks can be built in Marghera with the hope that the docking sites would be ready in 2022, when tourists are expected to return to cruising en masse. 
Planning a trip to Italy? Plan A Week Along The Mesmerizing Amalfi Coast
Travel Update : Please note that there could be travel restrictions because of the ongoing pandemic. Before travelling, please always check the latest government advice about COVID-19 travel restrictions in your destination.
Source : Time Out | Photo : Shutterstock
For latest travel news and updates, food and drink journeys, restaurant features, and more, like us on Facebook or follow us on Instagram. Read more on Travel and Food Network
Trending Now : TFN Travel Guides
Lisbon Travel and Food Guide 2021