Exploring Al Rayyan In Qatar — Right Before FIFA World Cup 2022
The FIFA World Cup, the most prestigious association football tournament in the world, is just around the corner, and fans are already excited. The world cup this year will be the 22nd edition and Qatar will be the first Arab country to host a World Cup. One of the cities hosting the games this year will be Al Rayyan. If you are planning to fly to Qatar for this World Cup, let our guide take you through the best places to see, things to eat, and where to stay so you can enjoy your trip thoroughly.
There are eight municipalities in Qatar, with Al Rayyan being the most populous, encompassing the entire eastern territory and enveloping the capital city, Doha, in the heart of the country. The city, also known as Ar Rayyan, gets its name from the Arabic word for 'irrigation.' Al Rayyan's modern development glistens in contrast to its vast desert surroundings. Whatever draws you in, whether it's history, art, culture, food or light adventures, you can't go wrong with the city. Let's take a closer look at the things to do in Al Rayyan.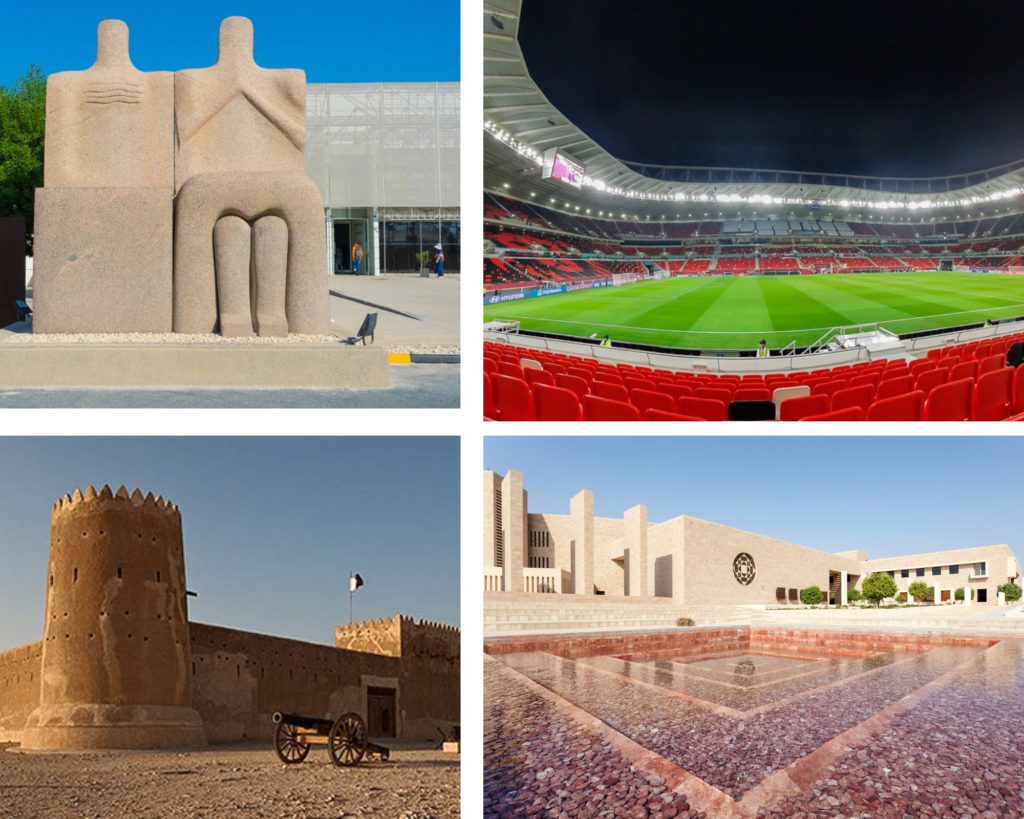 Things To Do
The Mathaf Museum: What better way to learn about a city's culture than through its rich museums? Founded in 2010, the Mathaf Arab Museum quickly gained recognition due to its uniqueness in all aspects. The museum honors modern and contemporary design by displaying art from Qatar and the international Arab diaspora. Aside from the captivating design and art galleries, the institution invites individuals to attend events where they may learn and share their thoughts about creativity.
Al Wajbah Fort: One of the oldest forts, dating back to the 18th century, contains a wealth of history beneath its ruins. The Fort is also a symbol of success because it marks the spot where Qatar beat the Ottoman Empire. Although the Fort was built in 1882 and served as the house of Hamad bin Abdullah Al Thani, it was repaired due to its deteriorating state. Al Wajbah Fort in Al Rayyan is a stunning tourist site in Qatar that reflects authentic art and architecture.
Qatar National Library: If you are a book lover, you must visit this stunning library. The Qatar National Library has about 1 million books for educational and recreational purposes. You can also pick e-books, audiobooks, magazines, newspapers, journals, and so on. Don't miss out on this beautiful destination while you're there.
Al Karaana is a gorgeous lagoon that will capture your attention at first sight. If you're looking for a unique environment to immerse yourself in peace, make sure to take out a few hours for this instagrammable spot. It is a great place to see a wide variety of birds, fishes, and flora. However, you must bring food and water for yourself because there is no shop or store nearby. Your closest shops & bathrooms are around 20-30 minutes away in either direction at 2 different Wuqood petrol stations.
Education City of Qatar
Education City is a prestigious education facility that provides Qatar's promising students with a state-of-the-art setting to learn and grow. This 22 million sq ft complex offers an array of beautifully designed facilities, including museums and galleries for people who want to acquaint themselves with difficult subjects or take some time for themselves. The renowned mosque terrace provides tranquility in the heart of this city of learning.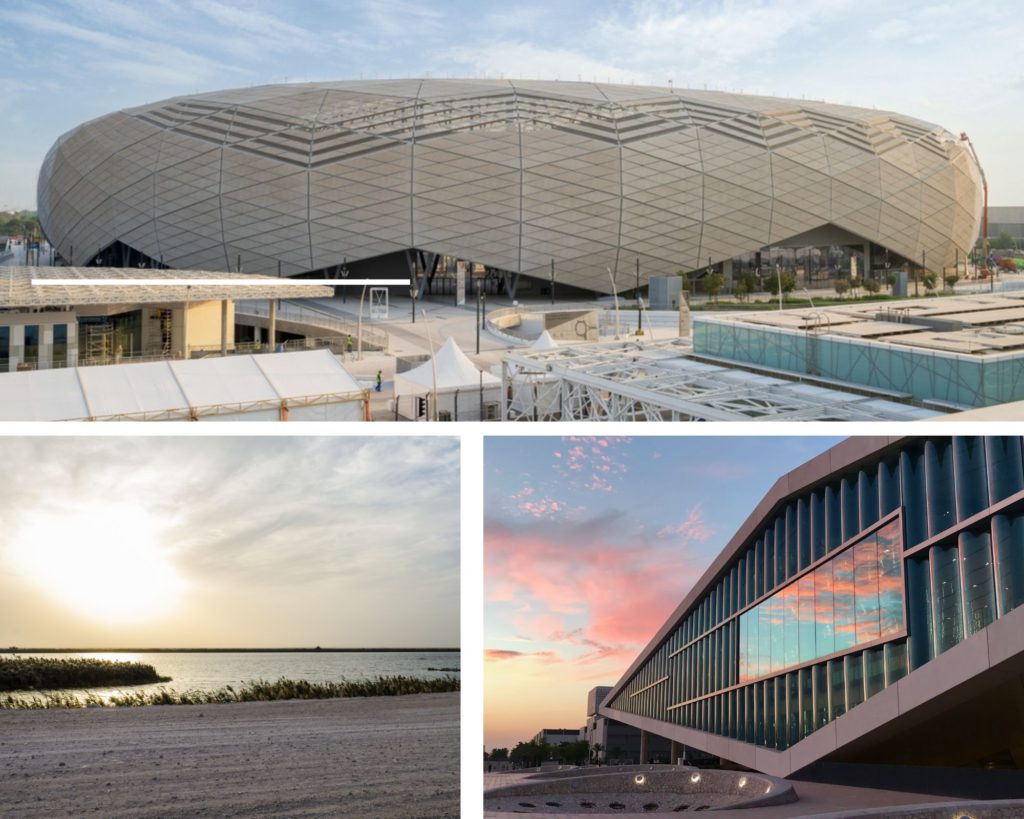 Where To Eat
Do you enjoy exploring places through its food? Here is a list of some of the most popular eateries in the area that will satisfy your palate.
The Tandoor restaurant in Al Rayyan offers the best Kababs in the UAE. This is a great spot to unwind after a good game and enjoy the relaxed atmosphere. Tandoor restaurant was founded in 2005 and has since been synonymous with high-quality food that satisfies the soul.
The Cheesecake Factory: This popular American chain needs no introduction. In Al Rayyan, The Cheesecake Factory is in the Villaggio Mall. Their menu boasts more than 250 selections made fresh from scratch daily in each restaurant Pastas, Fish and Seafood, Steaks, Salads, Sandwiches, Pizzas and a selection of more than 30 legendary cheesecakes and specialty desserts like the Oreo® Dream Extreme Cheesecake, White Chocolate Raspberry Truffle®, Ultimate Red Velvet Cake Cheesecake, and Dulce De Leche Caramel Cheesecake.
Afghan Brothers Restaurant: If you're looking for classic Arabic cuisine to enjoy during your stay, head straight to Afghan Brothers. The most recommended dishes are grilled chicken with mandi rice and chicken with Bukhari rice.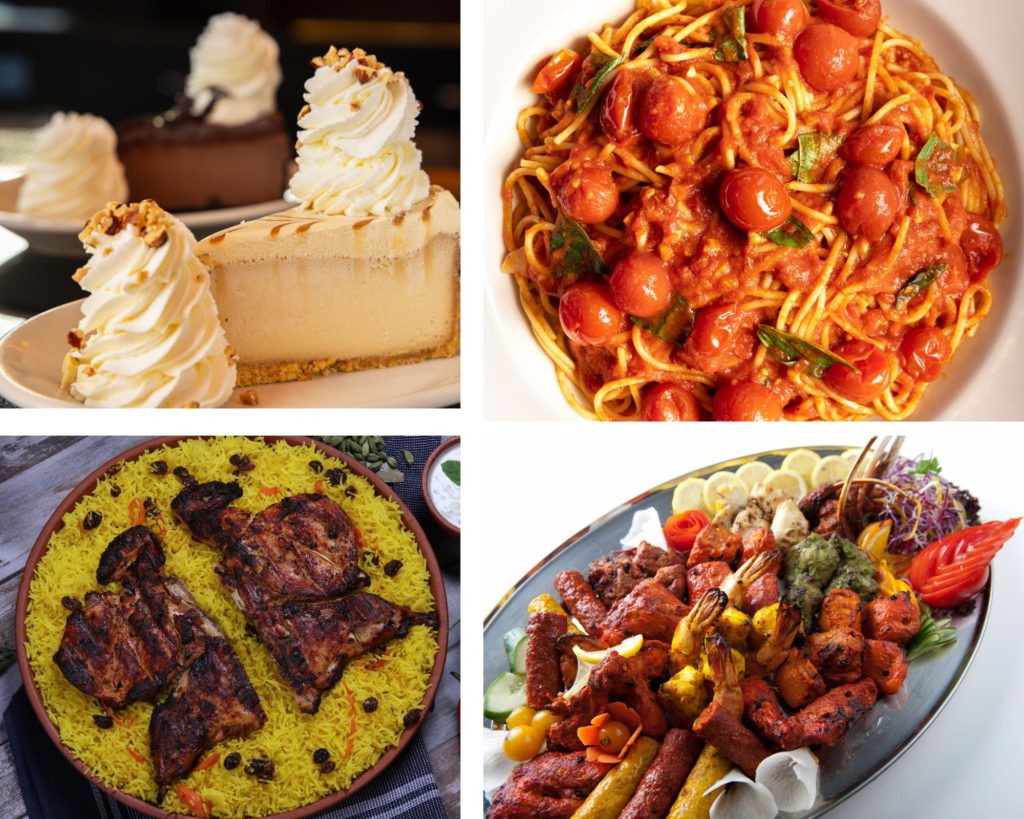 Where To Stay
At Al Aziziyah Boutique Hotel, you can enjoy a terrace, a coffee shop/café, and a garden. The on-site spa offers facials, massages, and body treatments. Make a reservation at one of the three on-site restaurants, which serve British cuisine and al fresco dining.
The Torch Doha is a five-star luxury hotel connected to a shopping mall.
It has an airport shuttle, three coffee shops/cafés, and a hair salon. Visit the sauna or steam room and get a massage for some relaxation after a long game day.
At a distance of 4 km from Al Rayyan is Al Messila, a Luxury Collection Resort & Spa in Doha. You can enjoy your stay with its beautiful poolside bar, a patio, and a garden. The on-site spa, Al Messila Ladies-Only Wellness Retreat, offers massages, body wraps, and facials. Deli Kitchen, the on-site delicatessen, serves local and foreign cuisine and al fresco eating.
For latest travel news and updates, food and drink journeys, restaurant features, and more, like us on Facebook or follow us on Instagram. Read more on Travel and Food Network
Related Coverage
Why the FIFA World Cup should be on your Bucket List
72 Hours in Doha | Travel and Food Guide