Exploring Al Khor In Qatar — Right Before FIFA World Cup 2022
The countdown for World Cup 2022 in Qatar has begun. With the FIFA world cup being hosted in the country, the magnificent stadiums are set to echo the cheers of fans worldwide. The first on the list is the Al Bayt Stadium in Al Khor.
Al Khor is a city located in the north of the country. Al Khor means 'bay,' as the city is situated on a 3km-long inlet. Like the other coastal cities in Qatar, it was known for its fishing and natural pearl trade. Today it is one of the main cities after Doha, with an area of approximately 16,000 square kilometers. With the city being in its full glory owing to the World Cup, it is also a great time to make some memories. This piece will cover some of the best things to do, eat and stay when visiting Al Khor for the FIFA World Cup.
Things To Do
Al Bayt Stadium: Al Bayt Stadium is one of the stadiums hosting the FIFA World Cup 2022 with a capacity to host 60,000 fans during the soccer games of the 2022 FIFA World Cup. The design of this stadium was inspired by bayt al- sha'ar, the traditional tents in which the region's nomadic people lived. The stadium uses green building materials and cutting-edge technologies to save energy and water. Following the World Cup, the upper tier of the Al Bayt Stadium's modular seating will be donated to developing countries in need of sporting infrastructure, in line with the tournament's overall sustainability goals.
Al Khor Towers and Ain Hleetan Well: Al Khor Towers are historical towers where guards used to stand watching over the Persian Gulf so that pirates would not invade. On the western flank of the Al Khor Towers is the Ain Hleetan well. The well was built on a small hill around 1900. It was later called 'the doctor' by the Al Mahanda tribe that settled nearby as its waters were said to have medical powers and could treat various ailments.
Al Farkiah Beach: Love beaches but can't go due to winters? No worries, because Qatar will have an average temperature of 25oC during November, which is pretty good for a beach visit. Al Farkiah Beach is a beautiful stretch of golden sand and turquoise waves that provides guests with a classic beach experience that is both restful and exciting. There's a cafeteria where you can grab some delicious light foods and drinks, as well as public restrooms and showers. It's a perfect spot for some sun and being one with water and sand.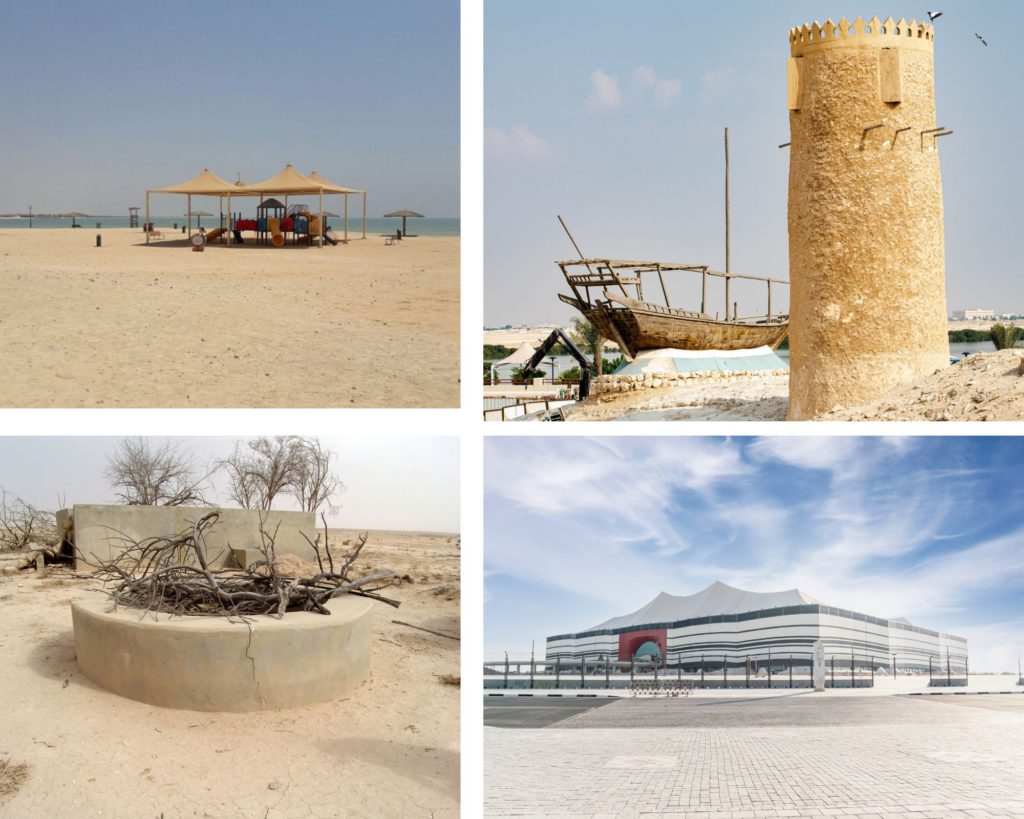 Al Thakira Mangroves: Not a beach person? Visit the Al Thakira Mangroves instead. These are Qatar's oldest and largest mangrove reserves. It's a beautiful and peaceful spot to visit; the shoreline is ideal for swimming or simply laying back and resting. It is also an excellent spot for kayaking and bird-watching.
Bin Ghannam Island: Purple Island, also known as Bin Ghannam Island, is a must-see natural beauty in the Al Khor area and is not far from the Al Thakira Mangroves. Visitors can kayak or stroll around the island, and camping is permitted, providing a primitive experience amidst natural beauty and unique flora and animals.
Al Khor Park and Zoo: Al Khor Zoo in Qatar is one of the oldest wildlife spots in the region and probably the largest zoo in the country. Spread over an area of 240,000 square meters, the place has become a major tourist hub in the historical hamlet of Qatar. There are more than 315 animals including rhinos, wild cats, crocodiles, and about 49 different species of birds that includes Macau birds, parrots of Indian origin, wild birds, lovebirds, and many more. The Al Khor Zoo also has a golf area, a museum, a waterfall, a skating area, a basketball court, a separate play area for kids.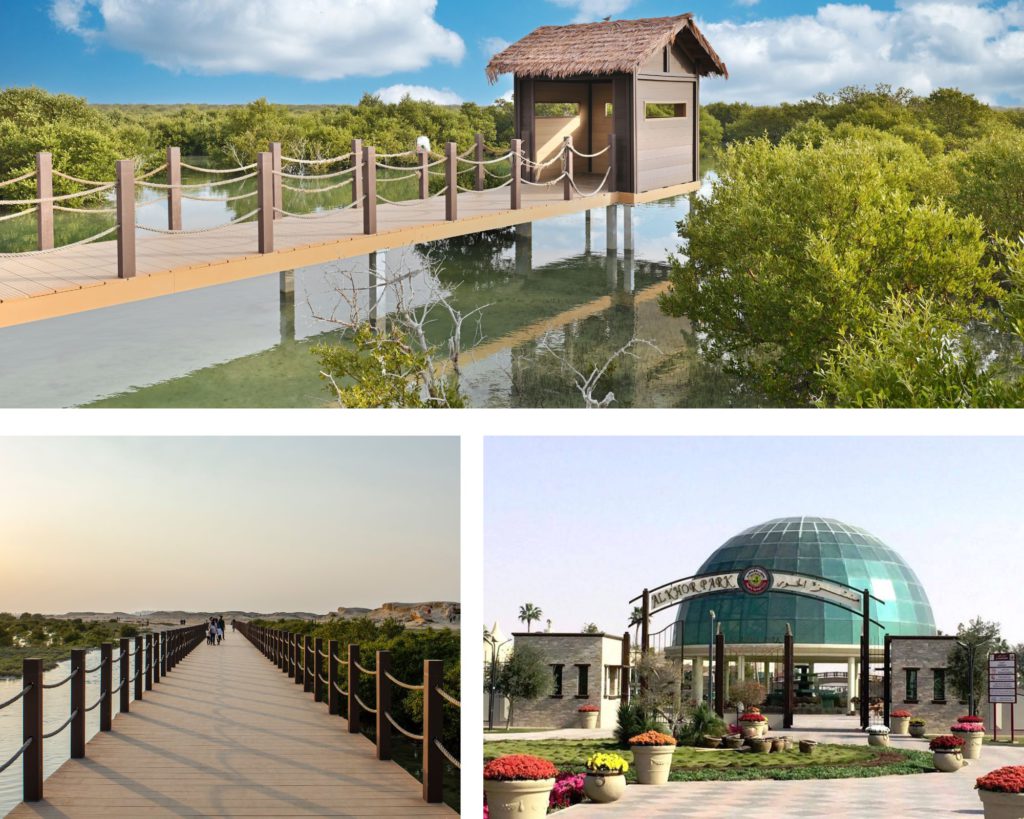 Where To Eat
Vacations come not just with good views but also with good tastes. Restaurants in Al Khor that provide a comprehensive menu of dishes from practically every part of the world and cater to the needs of all visitors from vegan to meat lovers.
Panoor Restaurant is one of the most famous Indian restaurants in the Middle East with a branch in Al Khor. The restaurant is well-known for its relaxed atmosphere with some of the most enticing Indian foods on the menu. It is popular among Indian tourists. Some of the must-try dishes include: Bamboo Biryani, Kozhi Nirachathu, Fish Palazhai, Malabar Grill Chicken, Panoor Special Chicken Fry.
Address: 390 Al Khor Coastal Rd, Al Khor, Qatar
Pearl of Beirut is one of the top restaurants in the city for casual dining and brunch, serving the most delectable seafood in Al Khor. It is considered among the greatest places for a gourmet experience, serving cuisine from the Philippines and Indonesia. Its proximity to the Al Khor Fish Market makes it a great location for consuming freshly prepared seafood.
Address: Al Khor Coastal Rd, Al Khor, Qatar
Turkish cuisine's tempting flavour makes Shawkah Afandi Restaurant one of the best restaurants in Al Khor. The pleasant atmosphere and excellent service make this location well-known among guests. The food is delicious whether a simple shawarma or grilled chicken and lamb. Most of their staff are Turkish, adding to the authenticity of a Turkish restaurant.
Address: Shop No.4, 9 Dhakhira road No. 211, Al Khor, Qatar
A 30-minute ride from Al Khor, located inside City Center Mall in Doha is Shanghai Garden a well-known restaurant in Qatar, having earned an award for the best Chinese restaurant in the country. People travel from all over the world to sample the most authentic Chinese cuisine. Apart from the sophisticated atmosphere, the restaurant is noted for its architecture and décor and provides warm service with good food. Some of their signature dishes include: Shrimp Toast, Tom Yum Seafood Soup, Korean Kimchi, Jelly Fish Salad, Mixed Sushi and Sashami, Dumplings, and Bean Jelly Salad.
Address: City Center Doha mall
Bird of Paradise is yet another famous restaurant in Al Khor that delivers the best of Indian, Thai, Filipino, and Indonesian cuisine to guests. It serves the best Asian specialties and takes pride in producing dishes from the freshest ingredients. One may also sample the best Indian cuisine with kebabs and curries in their most authentic form.
Address: Al Dhakira, Qatar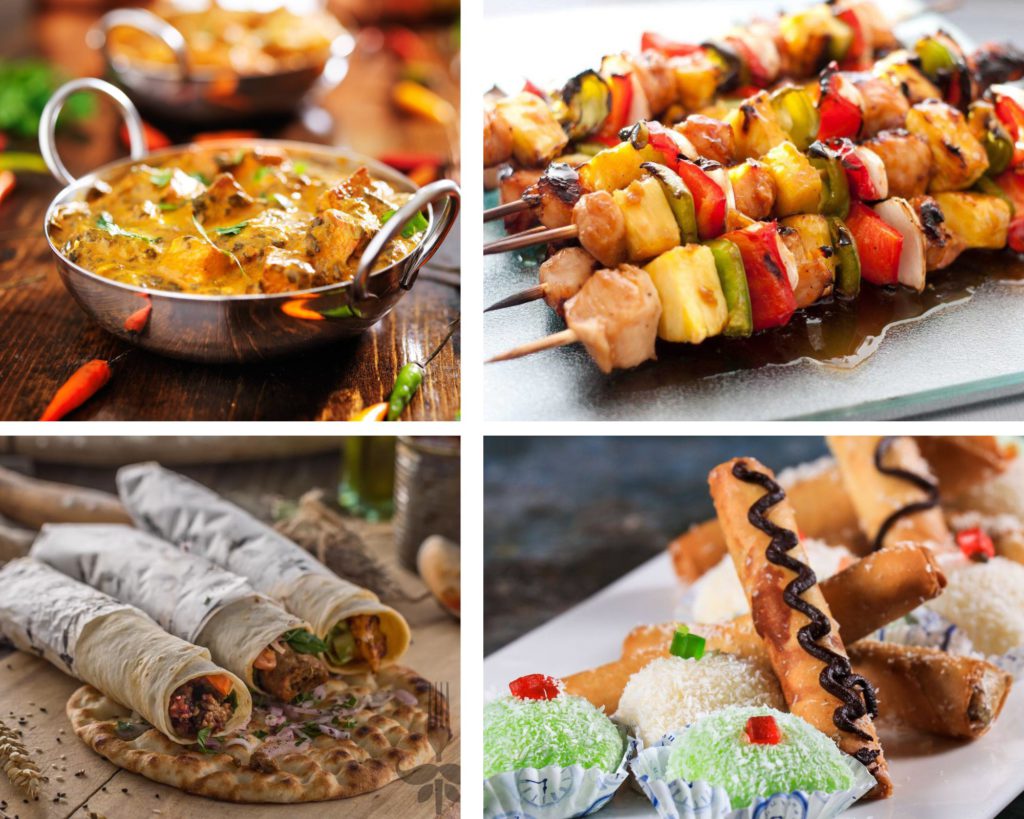 Where To Stay
Although traveling between Doha and Al Khor is easy due to the great connectivity, the best way to experience a place is to spend a night there. Here are some of the best places to stay in Al Khor to fully experience the city's culture.
Al Sultan Beach Resort, a seaside resort resembling a Bedouin fortification, is located in what was once a lovely fishing community. It has an outdoor pool and overlooks its private beach on the Arabian Gulf. The rooms and suites are arranged around the main swimming pool and the beachfront corniche.
North Jewel Villa offers accommodation with city views, a restaurant, a bar, and a shared lounge, around 35 kilometers from Barzan Towers. This villa has a private pool, a garden, grills, free WiFi, and free private parking.
Sondos – Conveniently situated in city centre, this property puts you close to attractions and interesting dining options and offers a year-round outdoor pool, free WiFi, and private parking for visitors who drive. A continental breakfast is served here daily.
How to Reach: The closest airport to Al Khor is Doha Airport (DOH). Distance from Doha Airport to Al Khor is about 50 kilometers and the journey time is approximately 45 minutes by cab or 90 minutes by bus.
For latest travel news and updates, food and drink journeys, restaurant features, and more, like us on Facebook or follow us on Instagram. Read more on Travel and Food Network
Related Coverage
Why the FIFA World Cup should be on your Bucket List
72 Hours in Doha | Travel and Food Guide