Flanked by cool water bodies on one side and the thriving South-Indian states of Kerela, Karnataka and Andhra Pradesh on another, Tamil Nadu is a haven for travellers. Home to several UNESCO Heritage sites, Tamil Nadu is an ideal place to visit for people who have a flair for history, literature and distinct cultures.
The state's three contesting dynasties (Chola, Chera, Pandya) from around the 9th century CE designed several architectural splendours, which adds to the glory of Tamil Nadu.
Here are 5 great UNESCO sites to visit in Tamil Nadu:
1. Mamallapuram Monuments – An architectural marvel, constructed by the Pallavas on the Coromandel coast, the Mamallapuram or Mahabalipuram monuments are authentic reminders of Tamil Nadu's rich history.
Monuments at Mamallapuram are made by cutting huge rocks and boulders that have built Rathas (temples shaped like chariots), Mandapas (cave temples), Rock Reliefs, Structured Temples and Excavations. Among the 40 ancient constructions in the town; Shore temple, Descent of Ganges and Arjuna's Penance are some wonders to look out for when visiting the Mamallapuram area.
2. Brihadeeswarar Temple – Also called the Rajarajeswaram temple, after the Chola emperor Raja Raja I, the Brihadeeswarar temple is located in Thanjavur and is among the largest Hindu temples in the country. Built in reverence of Lord Shiva, this temple is an ideal example of Bhakti devotion during the ancient ages.
Vimana – the longest temple tower on earth, is also seen inside the temple premises. Brihadeeswarar Temple, along with Gangaikonda Cholapuram Temple and Airavatheeswarar Temple, is among the "Great Living Chola Temples" mentioned on the UNESCO World Heritage Site.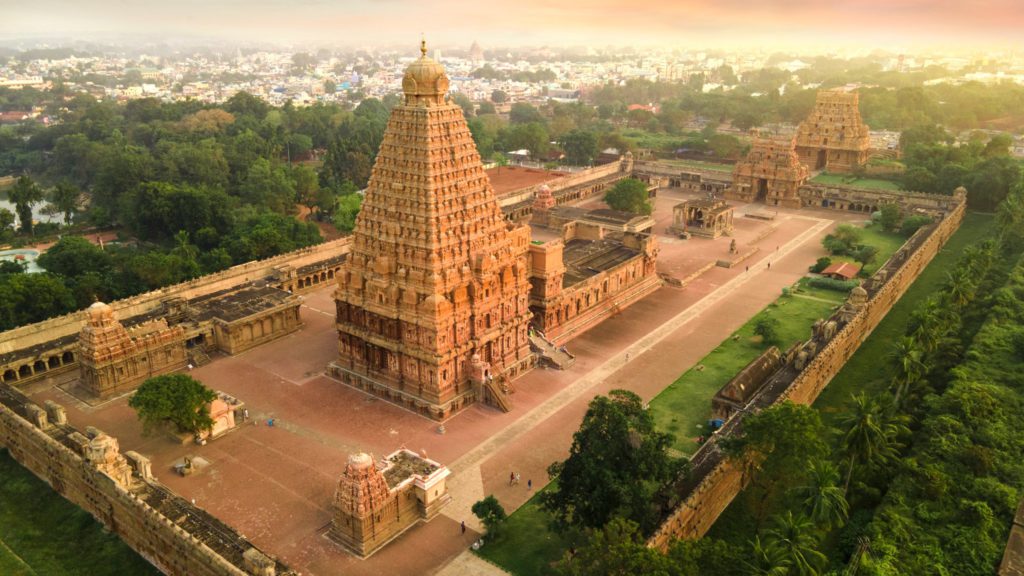 3. Gangaikonda Cholapuram – Reigning as the capital of the mighty Chola empire for 250 years, Gangaikonda Cholapuram is a heritage town in the Ariyalur district of Tamil Nadu. Today, Gangakaikonda Cholapuram is largely renowned due to its magnificent Lord Shiva temple, which attracts visitors from all over the globe. This temple is three-storeyed and guarded by a huge fort wall, with pages of history speaking of its immortal glories.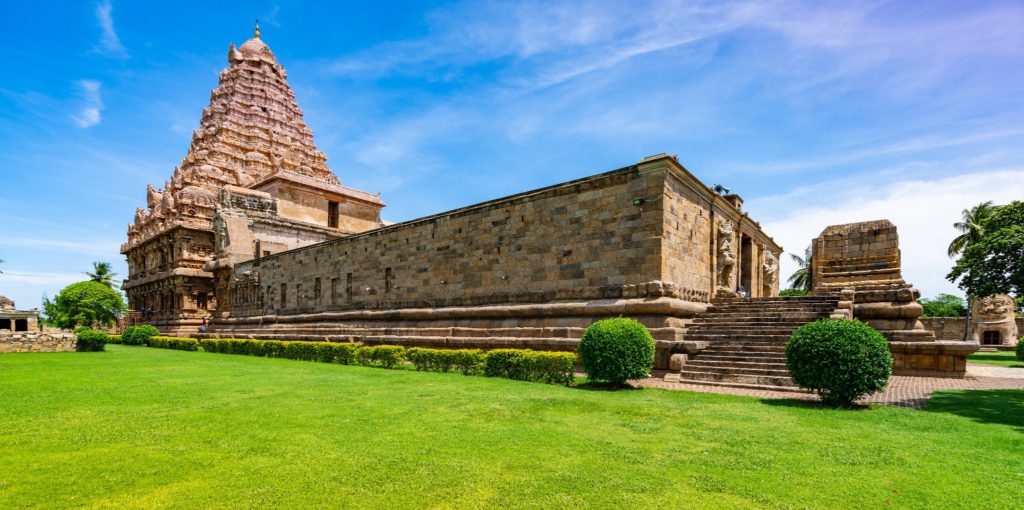 4. Airavatesvara Temple – This temple is located in Darasuram town of Tamil Nadu and is among the "Great Living Chola Temples" as designated by UNESCO. Beholding a mystical appeal, the Airavatesvara Temple is an exceptional Hindu Shivite site.
Through its 1000+ years of existence, it has been witness to great battles, varying traditions, vivacious cultures and timeless artworks. Adorned with amazing sculptures, intricate carvings and inscriptions depicting stories from the epics and Puranas, and 'Musical Steps' or the 'Singing Steps' that represent the seven musical notes – the Airavatesvara Temple is a must-visit when touring the southern splendour – Tamil Nadu.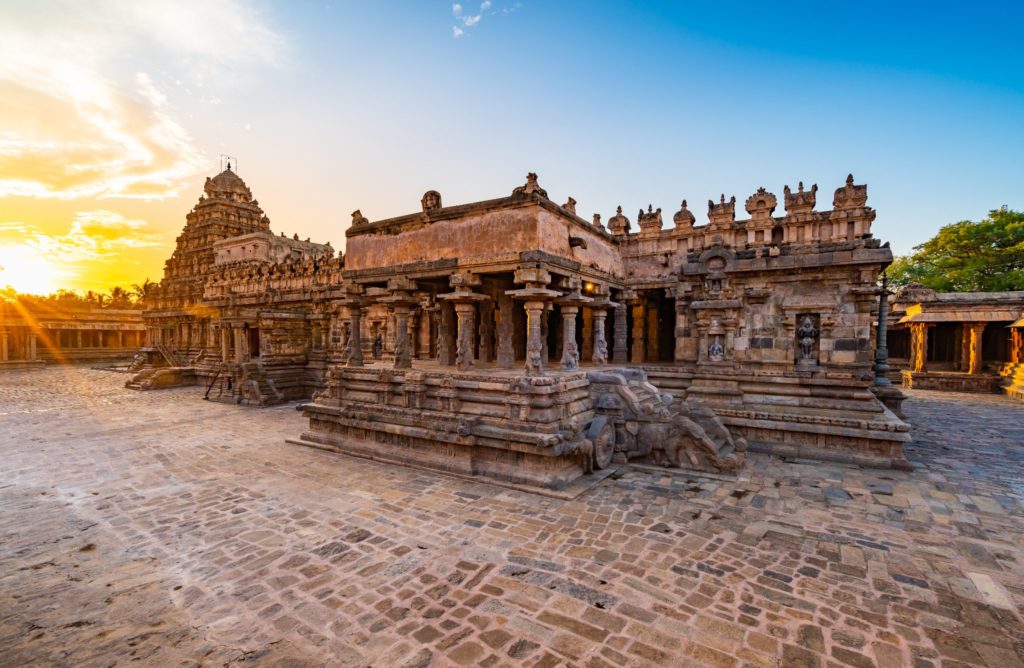 5. Nilgiri Mountain Railway – The Nilgiri Mountain Railway is the steepest track in Asia and the only rack railway in India. Built by the British in 1908, this Ooty Toy Train, as it is popularly called, rewards travellers with scenic views of Ooty's stunning panorama. Lush countryside, pristine water bodies and marvellous hills flank the eyes of passengers as they embark on a roughly 4-hour journey, up and downhill.
Kallar, Lovingdale, Wellington and Coonoor are four lovely stations at which this wooden coach train stops. These stations are also home to some amazing adventures and memorable sights.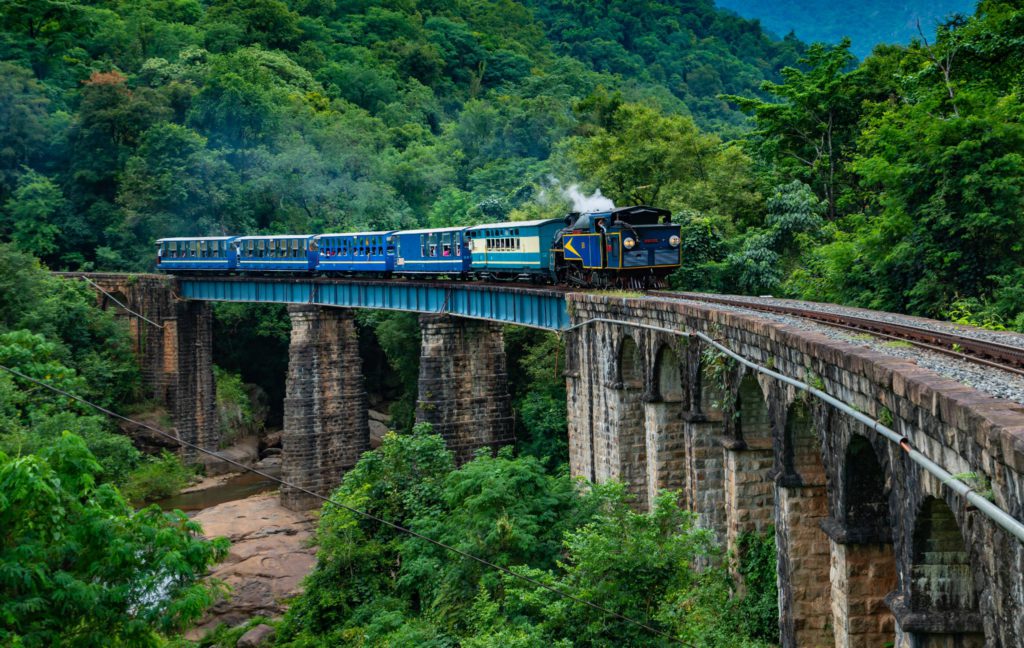 To know more visit Tamil Nadu Tourism's official website.
In Partnership with Tamil Nadu Tourism
For the latest travel news and updates, food and drink journeys, restaurant features, and more, like us on Facebook or follow us on Instagram. Read more on Travel and Food Network