They say 'It's Always Sunny in Philadelphia', the largest city in Pennsylvania. So while it's probably hard to escape the sun, but it's harder to run out of food choices when you have the option to gorge a hearty Amish spread for breakfast, some mouth-watering ramen for lunch, and award-winning traditional Israeli menu for dinner, and yet be spoilt for choice for dessert if you haven't run out of appetite already. Here travelers can get private chocolate tastings at the oldest chocolate house in the city. It's not tough to find restaurants with some unique historical connection since 'Philly', as lovingly called by the locals, is all about neighborhoods that grow along with the local restaurants.
Going beyond the famed cheesesteaks and salty soft pretzels, the city has an amazing vegan fare, fantastic local craft beer, and farm-to-fork style usually found only in far-flung farmlands. Check out some of our favorite restaurants and bars from Philly which also include vegan and vegetarian options.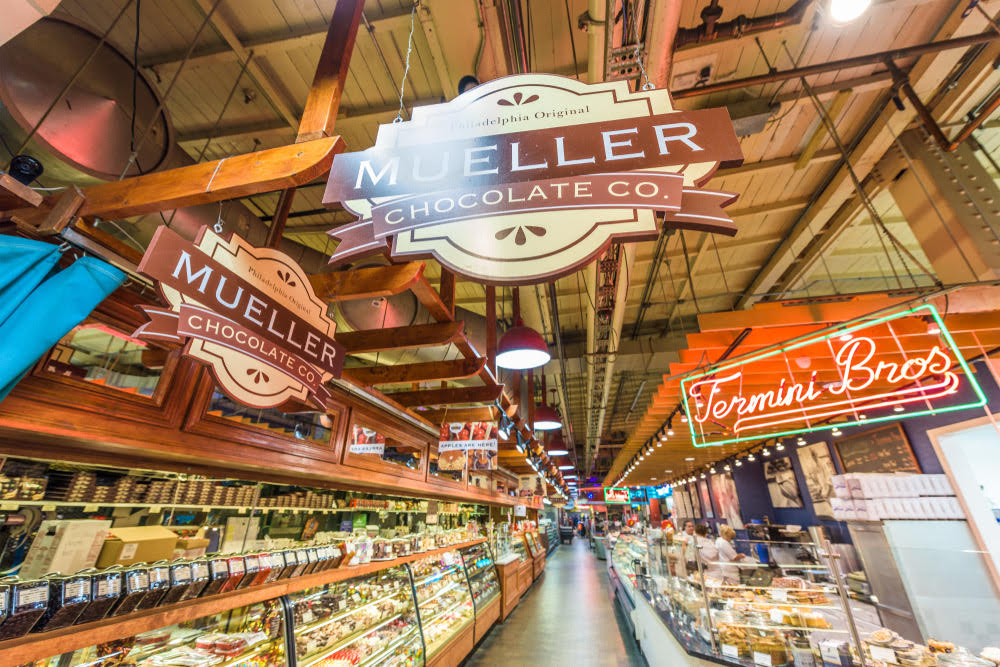 Think of it as the Philly-version of Quincy market in Boston and Chelsea market in NYC. With row after row of vendors offering a variety of foods, beers, Amish fares, baked goods, snacks, flowers, produce, bath and body products, and even used books, the Reading Terminal is a 127-year old time capsule spanning across 1.7 acres smack in the middle of crowded streets of Philly. The food is as diverse as its sellers. From cheesesteaks to shawarmas, and from po' boys to whoopie pies, the food by these independent sellers is sold in a jumble of sit-down eateries, to-go stands, and bar style corners. My introduction to Philadelphia was right here. Attached to one of the oldest SEPTA stations, the lifeline of Philly and suburbs around, this food hall is a food enthusiasts paradise and every dietician's bane.
Address: 51 N 12th St, Philadelphia, PA 19107
2. Vedge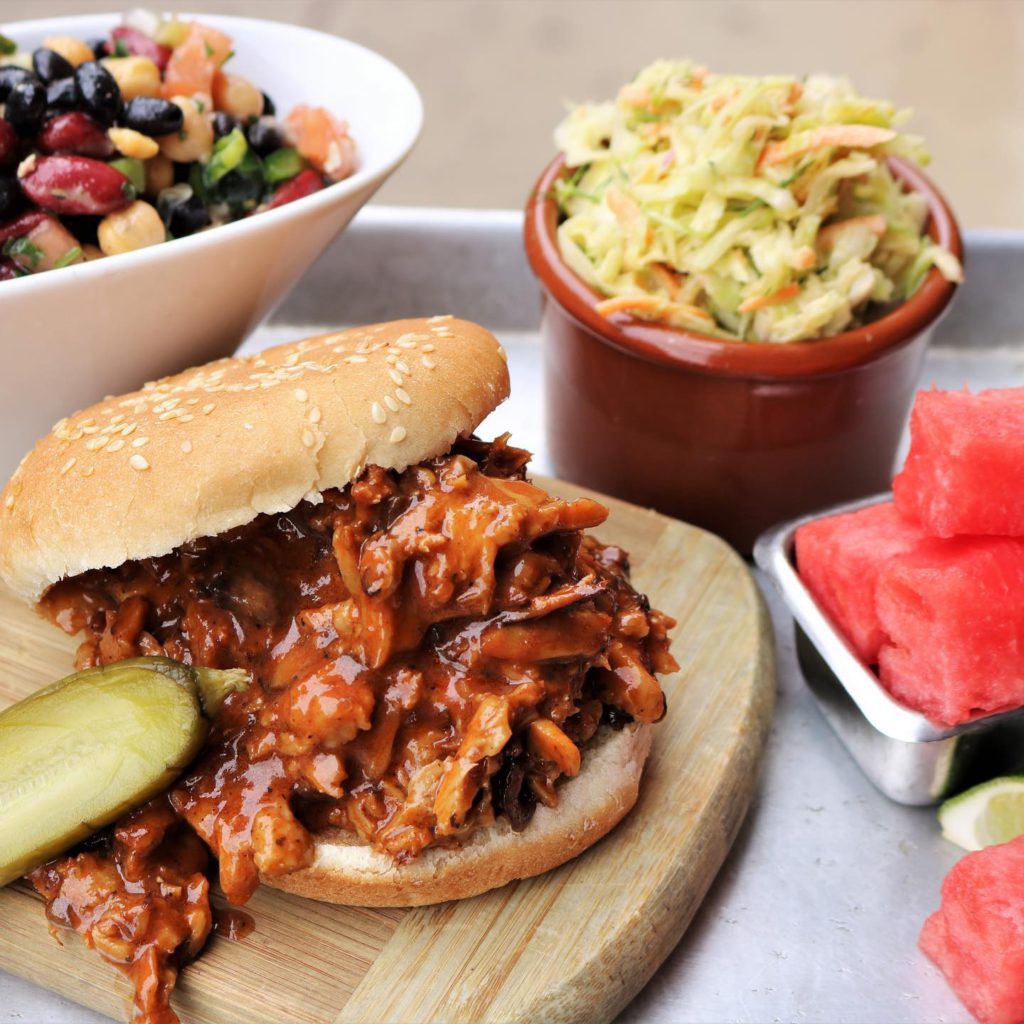 Forget competing for the title of best vegan restaurant, Vedge is after the title of best restaurant and here's why: cooking without butter, cream, eggs, and meat and making it so palatable for a cholesterol-laden-food-loving mass population that they become regular patrons is an achievement every chef from Paris and beyond aspires. From smoked tofu to caramel apple cheesecake, the restaurant serves everything and, in my opinion, serves it even better than its meat-serving competitors.
This is a restaurant that understands the beauty of local, seasonal vegetables and the cook's responsibility to treat them in the manner that appeals to not just the locavores, nutritionists, and animal-right activists, but all the rest of us! And a meal composed of lighter, vegetable fare just means more room for dessert.
Address – 1221 Locust Street | Philadelphia, PA 19107
Reserve a table here.
Trending On TFN: Food Guide: Eat Your Way Through New York's Gastronomic Delights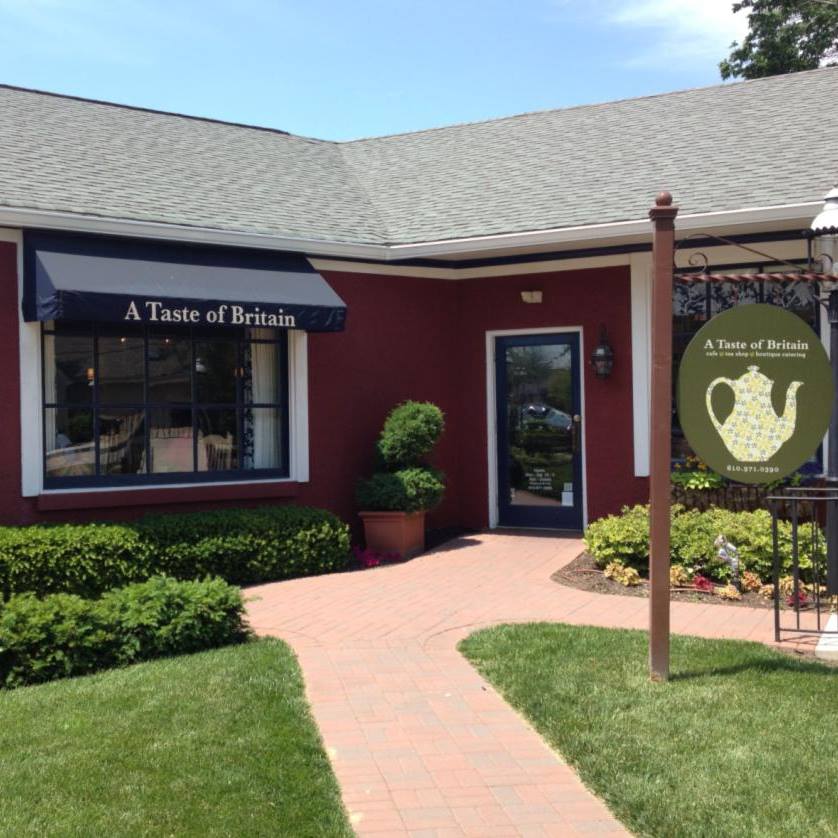 Ensconced in the corner of Eagle Village Shopping Center, this cheerful little tea shop provides patrons with a traditional English experience. Favorites such as shepherd's pie, pasties, and sausage rolls are made in house. Afternoon tea here mimics that of a traditional tea in London. Gluten free tea sandwiches, desserts, and pastry offerings are also available.
The scone of the month is a favorite for both traditional and gluten-free customers. The attached store gives customers the opportunity to take home imported goods like groceries, sweets, and home goods. It's a perfect place to find a unique and memorable gift.
Address: 503 Lancaster Ave, Wayne, PA 19087
Reserve a table here.
4. Indeblue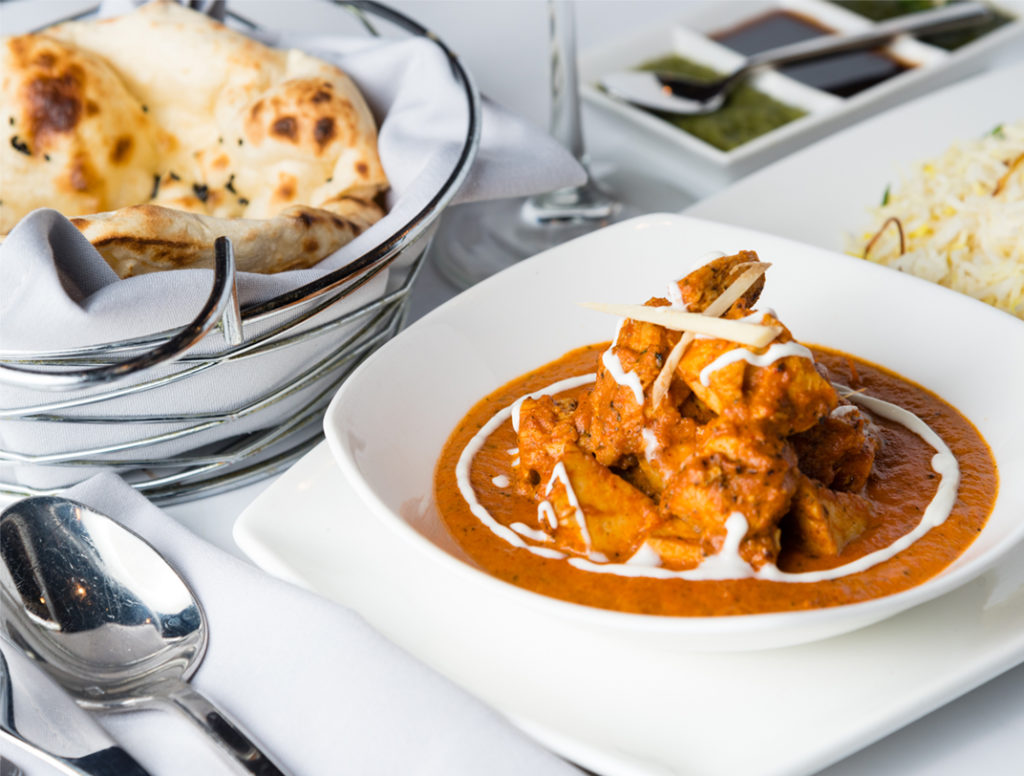 Indian food in the USA is a mystery that people are still trying to uncover. Often blandly reduced to "curry food" and "chicken tikka masala", the food has left the rest of the world confused by the potent explosion of flavors and spice. But we are more than that and Rakesh Ramola's Indeblue is trying to offer all of that with a western twist to those who are interested.
Pulled pork samosas, cheesy paneer bhurji, sali boti poutine, moilee, crispy spinach chaat, dosas, and other dishes offer an insight into the Indian culture without alienating the western palate. With coronavirus challenging our society and economy, the hospitality industry has been hard hit. While most restaurants have closed down, many restaurants such as this one is offering cheaper menus, offers and even complimentary dishes to keep their businesses through these trying times.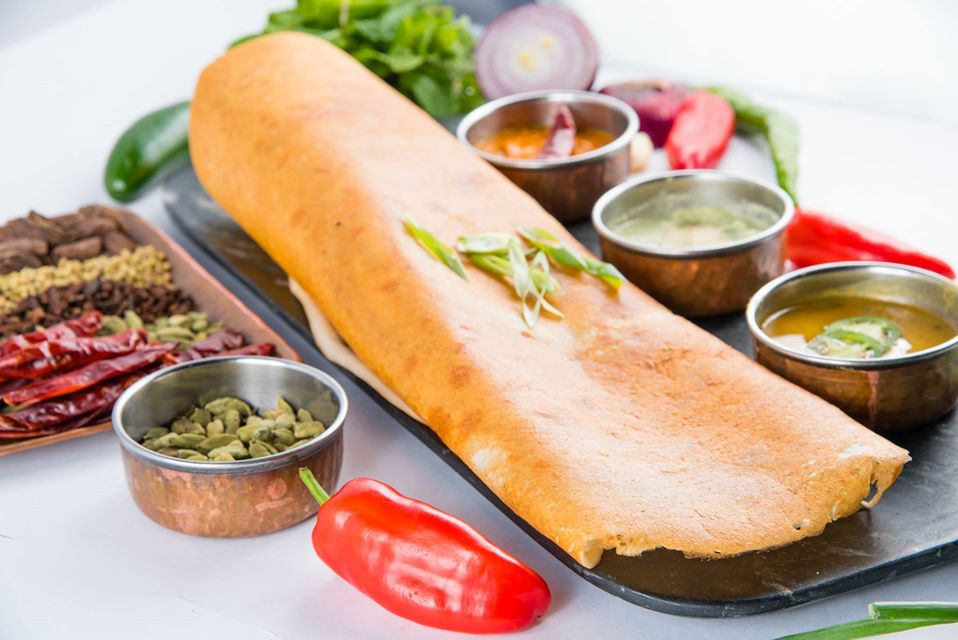 Rotational options within take-out and delivery menus to make the cook times and runs easier. Safety is of utmost importance but if it is safe, and only if it is declared so by your local officials, find ways to support your local businesses around you.
I am reminiscing about the good times I have had at Indeblue, and cannot wait to go back there for a scrumptious meal.
Address – 205 S 13th St, Philadelphia, PA 19107
Reserve a table here.
Dont Miss : An Insider's Food Guide To London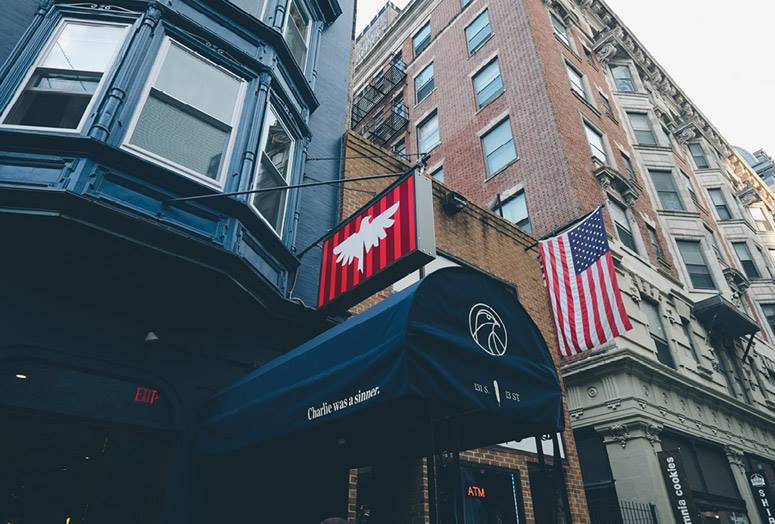 When we think of veganism, we automatically think of somber settings with ensigns of wellness and yoga surrounding us. But at this bar, veganism gets an attitude adjustment. Nicole Marquis's mysterious bar, smack opposite Sampan, on the 13th street is where you can drink dark bourbon, enjoy sultry projections of Marilyn Monroe flickering on some white curtains, and indulge in some food completely untainted by animal products.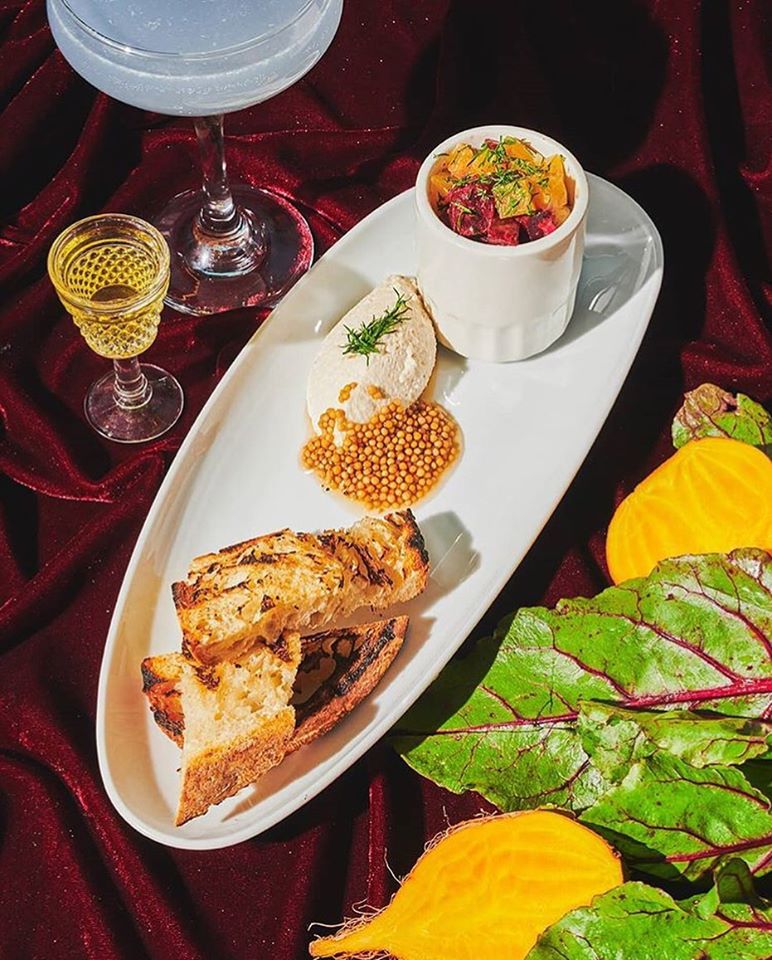 This spot offers a racier take on veganism not just because it is next door to the last surviving porn shop on this once-seedy street but also because no one knows who Charlie is or what sins has he or she committed. Ask about it and a quip "We don't talk about Charlie" will rebound. All of this feels a bit like a gag but I have so that I was sold. Our tip is that if you are celebrating your birthday, start here and then walk across to Sampan for some more foobooz.
Address – 131 S. 13th St.Philadelphia, PA
Reserve a table here.
6. Barbuzzo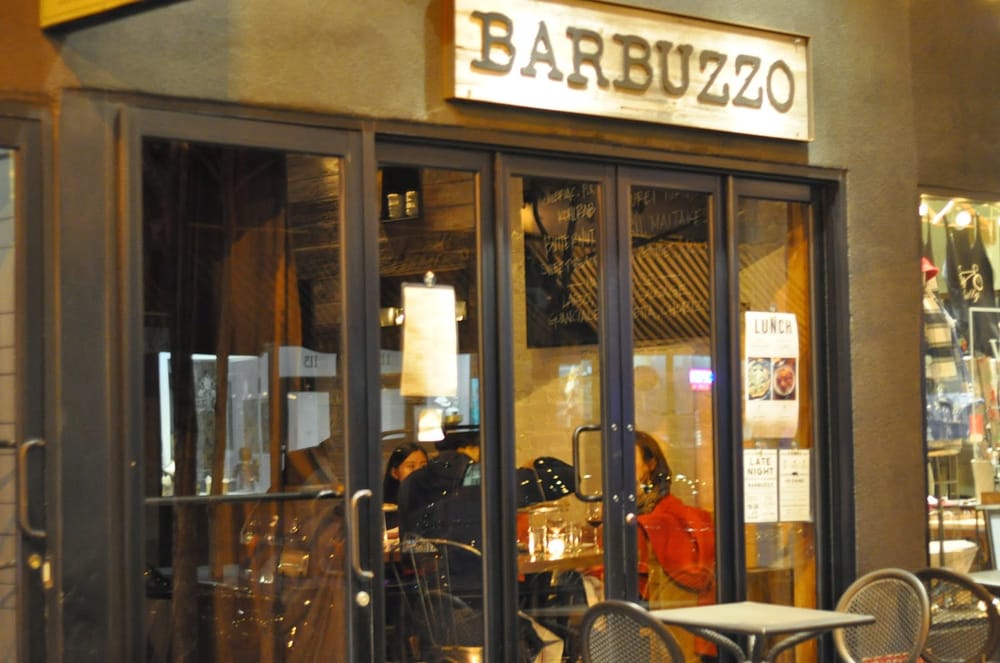 There is no accounting for bad taste. At least not at Barbuzzo on 13th street. This pan Mediterrean restaurant has hardly the space for a sleeping bag but that rarely deters patrons who are willing to wait in long queues for a seat at the bar. The daily chalkboard specials feature purple radish sprouts and Japanese turnips. The small list of 40 wines are personally handpicked by the owners to compliment the equally curated seasonal menu.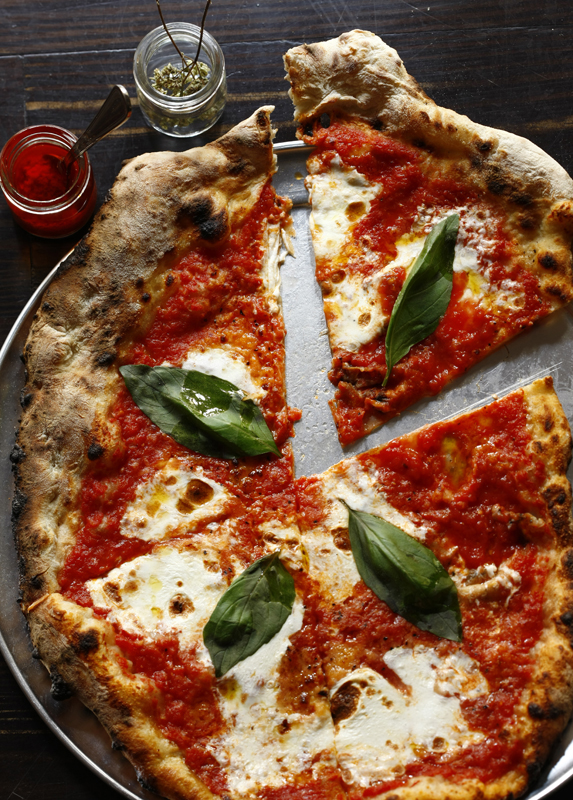 And one look at the menu and you will know that you are in for a rustic twist to a very unique menu. The sheep's milk ricotta, house made charcuterie board of cured meats and breads, eclectic salads, creamy pastas and other elements of this extensive fare is made with fresh ingredients. But my heart lies with the pizzas here. As a pizza and flatbread enthusiast, I have scoured through many cities for that perfect pizza. If through its earlier offerings the superiority of the treatment of vegetables isn't evident then the pizza is sure to give you an insight into the richness of the cooking. Unique varieties of pizzas with their blistered crusts and seasonal toppings have rendered them the best I have had in Philly.
Address: 110 S 13th St, Philadelphia
Reserve a table here.
Must Read : The Ultimate Dubai Food And Travel Guide
7. Sampan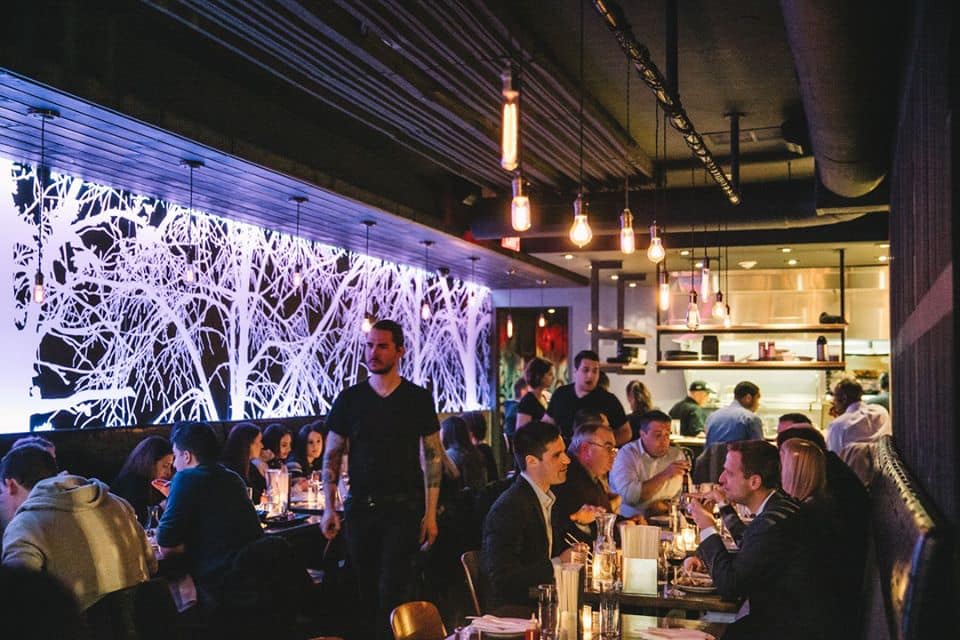 As a vegetarian, it's hard to find trusted restaurants that understand your dietary restrictions without serving you tasteless food in the US. New apps such as Happy Cow often round up all the vegetarian and vegan places and trickles down the yelp (Zomato equivalent) list here. With increasing awareness on cultures and new takes on healthy diets, the list has been increasing each year.
Sampan is one of the first restaurants to have expanded their pan Asian contemporary menu to include the offerings for their vegetarian patrons. In a room with dramatic backlit mural walls, artful food is served from the restaurant's centrally located open kitchen along with carefully curated wine, beer, sake, and cocktails. Packed with enough delicacies such as Edamame dumplings, spicy smashed cucumber, stir fry noodles, and more, the menu also has vegan options upon request.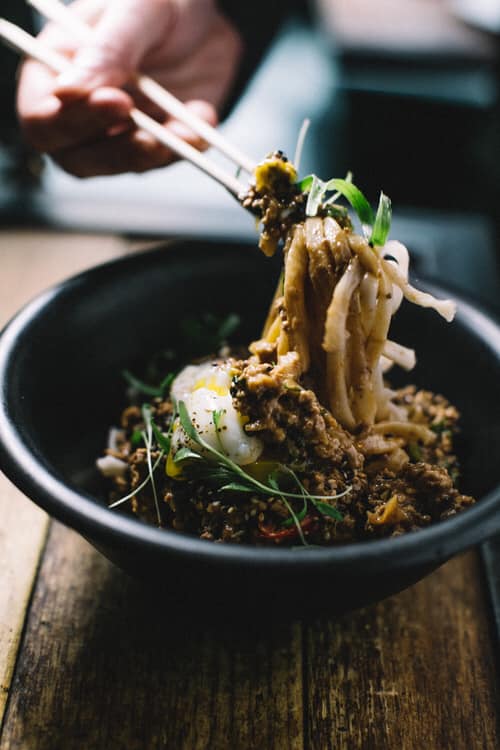 In the rear end of the restaurant, lies an open-air patio bar called Graffiti Bar. Serving the same food and drinks but in an edgy ambiance. Heat lamps for chilly nights and the soft glow of candlelight make it a perfect spot no matter the season.
Address – Midtown Village, 124 S 13th St, Philadelphia, PA — 19107
Reserve a table here.
This story and the gallery have been updated with new information since its original publish date.
Most Popular On TFN : Hong Kong's Local Food Guide | Best Restaurants and What To Eat There
Travel Update : Please note that there could be travel restrictions because of the ongoing pandemic. Before travelling, please always check the latest government advice about COVID-19 travel restrictions in your destination.
For latest travel news and updates, food and drink journeys, restaurant features, and more, like us on Facebook or follow us on Instagram. Read more on Travel and Food Network