All Photos : Colin Miller
Tacos, hand-pulled noodles, lobster rolls or gelato? It's all now available as either part of table service, takeout, delivery or self service. at NYC's Chealsea Market.
Chelsea Market's block-long outdoor seating and dining program on Manhattan's West Side gives visitors an opportunity, to once again, experience the marketplace and its collection of distinctive restaurants and retailers, together.
With more than 115 socially distanced tables lining 1,000-plus linear feet on 15th and 16th Streets (between 9th and 10th Avenues), more than 200 guests will be able to enjoy full table service, self-service, take-out, and delivery from some of the west side's most beloved restaurants and chefs.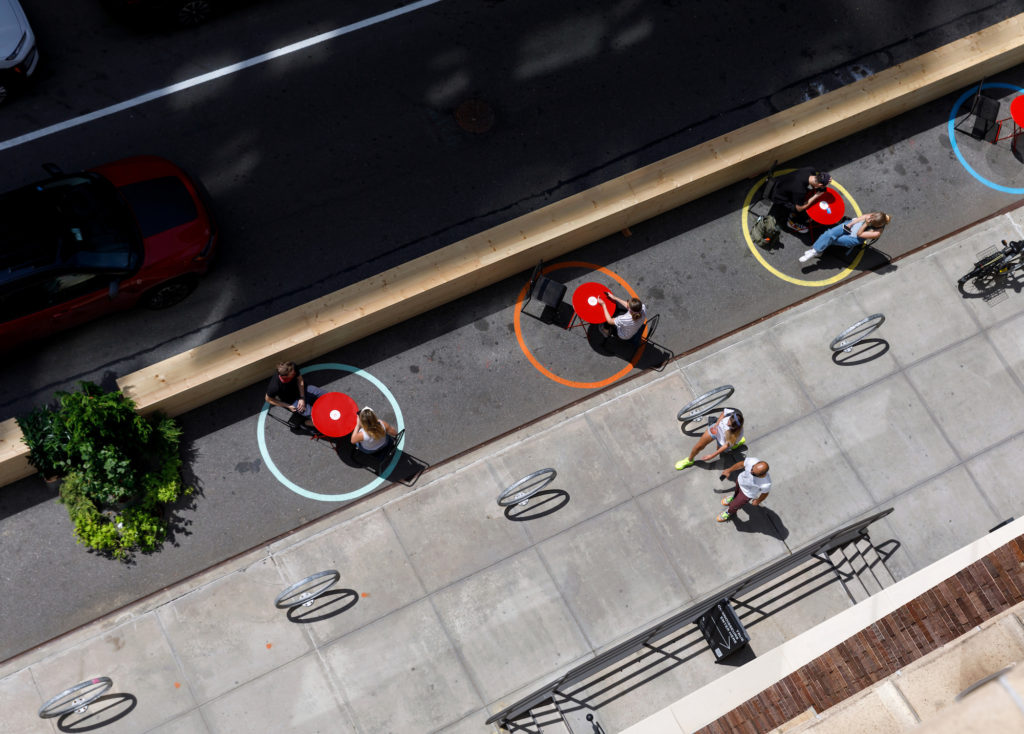 Upon arriving in the dining area, guests will be greeted by the market's signature red bistro tables and black bistro chairs. Wood-cladded stanchions and industrial steel planters with lush landscaping will line the expanded sidewalks to create an enclosure.
The following businesses now offer table service: Ayada, Buddakan, Dickson's Farmstand Meats, Lobster Place and Miznon. Other market vendors will have communal seating with online ordering and pickup available: Creamline, Buon'Italia, Doughnuttery, Filaga, Los Tacos No. 1, Mokbar, Seed + Mill, Tings and Very Fresh Noodles. L'Arte del Gelato will also have an outdoor cart.
Also Read: Be Prepared For A Lot More Outdoor Dining In NYC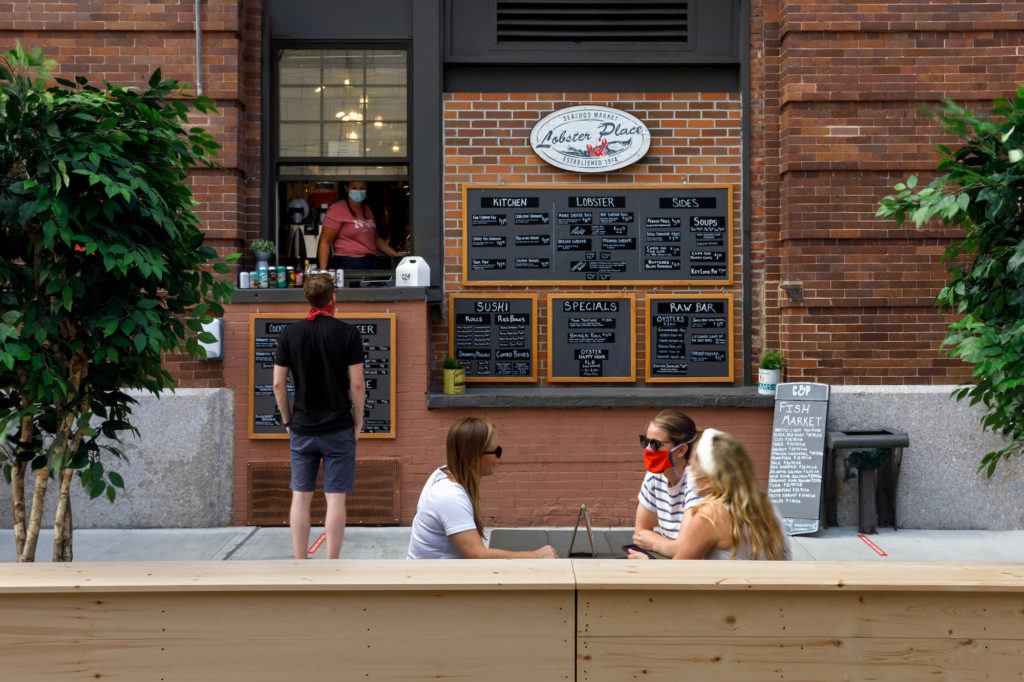 To help guests navigate their dining options available, Chelsea Market has launched a Mobile Directory, scannable onsite, that lists all available menu and for-sale items for each retailer and restaurant. For customer ease while onsite, QR codes appear on each table. Once an order is placed, a QR code will direct customers to an exact location to pick up their meals or merchandise.
Two kiosk areas have been retrofitted on 15th Street with operable windows for ordering and pickup to complement the repurposed windows, doors, and open storefronts a number of retailers and restaurants will be using for take-out.
Don't Miss: New York Restaurant Opens With Private Greenhouses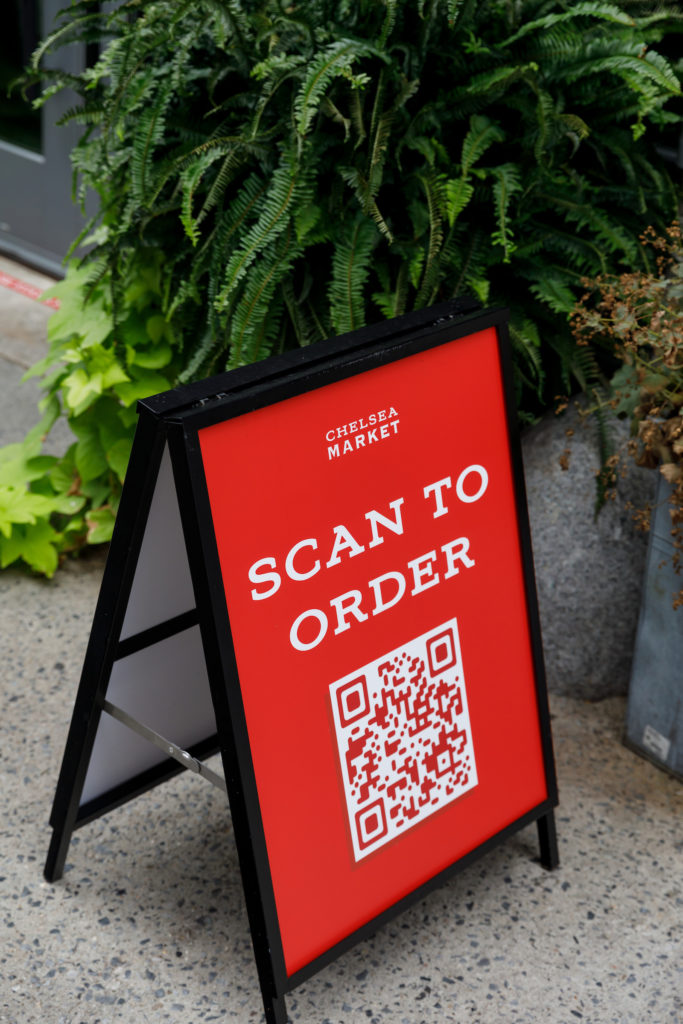 From Time Out
In Other News:
Sneak Peak Into Nashville's New Dolly Parton-themed Rooftop Restaurant
Vegan Wholesale Retailer VEDGEco Is Expanding To More Of The U.S. Later This Summer